Marketing team management is handled differently across the industry, and there are a variety of tips and tricks to ensure your team is effective in the work they do.
Whether that's advising you on the best tools to use, or how to improve communication within your team, everyone has different ways to maximise their management strategies.
Marketing Career Handbook
Marketing is an industry that is growing in opportunity and managers are always on the hunt for fresh ideas for campaigns...
It's important that you are implementing practices and strategies that prioritise both the efficiency of your marketing team, as well as the happiness of each team member
If you are going to be successful in managing your team it's important to take everything into account, and this can be a challenge as your list of responsibilities certainly isn't short!
In this post, we are going to take you through our top tips on how to effectively manage your marketing team, including sourcing the right tools, providing feedback for growth, and improving internal communication.
So, let's get started!
How to Manage Your Marketing Team
If you're new to the marketing manager role and you're struggling to decide on how you are going to effectively run your team, this post is here to help you out!
We have listed tips to help you manage your marketing team, ranging from measuring team performance to goal setting to providing feedback and room for each team member to grow.
1. Create Micro Goals that Make up a Marketing Checklist
First up every marketing team should have set goals to work towards, but they can sometimes be daunting and put pressure on team members.
These overarching marketing goals are larger and usually more difficult to tackle in one go, so the best course of action is to break these larger goals down into small more manageable chunks.
The first step is to start by creating a checklist of all your goals that states what needs to be done daily, weekly, and monthly to achieve your marketing goals.
Don't forget to share this list with your entire marketing team!
This list should consist of smaller objectives that can be monitored week by week, that are easier to achieve in a shorter period.
For example, if you're looking to increase overall brand awareness a smaller objective could be to grow one social media channel by a certain number of followers and engagements each month.
Dividing your overall marketing goals into micro goals can help you to measure success in real time, and smaller objectives are easier to delegate among your team.
At the end of every month, it's a good idea to assess where you are and compare the actual progress your team has achieved, with the estimated or desired progress at the start of each period.
A simple list works wonders for keeping everyone organised and aligned with the company's marketing goals.
2. Enable Company-Wide Conversations
As a marketing manager, you should be enabling free, open, and honest communication between your team and other departments in the company.
The company you work for should provide multiple channels of communication so your team can effectively work with other departments such as design, web development, sales, business development, and senior management teams.
Although we will come onto tools later in this section, we should mention that communication platforms such as Slack or Microsoft Teams are crucial to foster effective workplace communication.
Within these tools, you can create channels for each department, or even get more specific and create channels for specific projects with relevant team members from across the organisation.
This way everyone is in the loop and able to reach their colleagues whenever necessary during the working day.
Company-wide communication provides benefits such as:
Seamless communication between onsite and offsite teams
Access to archived messages for reference
Messages can break language barriers if teams are working cross-country
Increased productivity as everyone is easy to reach
Increased levels of trust and commitment
Improved workplace relationships
Marketing team management will ultimately become easier if you create an environment where your team are able (and feel confident to) collaborate with others within the organisation.
3. Improve Internal Communication
Leading on from our previous tip, just as communication across your company is important, internal team communication and relationship building is key if you are going to build and manage an effective marketing team.
Failing to communicate with your team in a timely manner, whether that's forgetting about that email they sent yesterday afternoon, or showing no interest when they ask for advice and support can result in the entire team's (and the organisation's) suffering.
Although this may seem small to you as a marketing manager, as you are juggling various responsibilities and other team members too, it can cause employees to feel neglected and avoid coming to you for advice.
This comes at a price as it can halt work from being completed altogether!
Therefore, workplace communication tools such as the ones mentioned above (Slack, Teams, Zoom) can help to keep everyone in the loop and enable internal communications.
Improved peer relationships can improve productivity in the workplace as employees feel comfortable in their team environment and this nudges them to go that extra mile.
Even gestures, a few words, or a quick 5-minute video call can help to break the communication barrier between both team members and their colleagues, and employees and managers.
4. Understand and Set Specific Team Roles
Role ambiguity is a serious issue for any workplace and can threaten how effectively your team work on the whole.
In the current world of marketing, there are always new job titles and roles popping up, each of which is responsible for different elements of a marketing strategy.
Therefore, marketing team management can be made simpler by being specific about who is responsible for what.
This helps to avoid overlapping responsibilities and allows the right people to take accountability for mistakes, or receive positive feedback for their hard work.
Your internal marketing team should consist of a range of roles to achieve maximum output, and depending on the size of your organisation, may be split into sections such as:
SEO
Content
Product
Social
Website
Acquisition
Within each of these areas there will be another group of roles specific to the marketing niche, and therefore you will be responsible for content creators, copywriters, SEO strategists, and product marketing specialists among others in your team.
This of course all depends on your position and whether you manage the entire marketing team or just one team such as social media or content.
Regardless of who you are managing, each role must be clearly defined in both job descriptions and when your new member of staff joins the team.
Every member of your team should be clear on their role as well as the roles of all other team members.
This way all of your employees know exactly who to go to for what, for example, your social media executive may need help with a caption for a client post and in this case, they should discuss options and wording with the copywriting team.
This is the best way to make a team work seamlessly as one.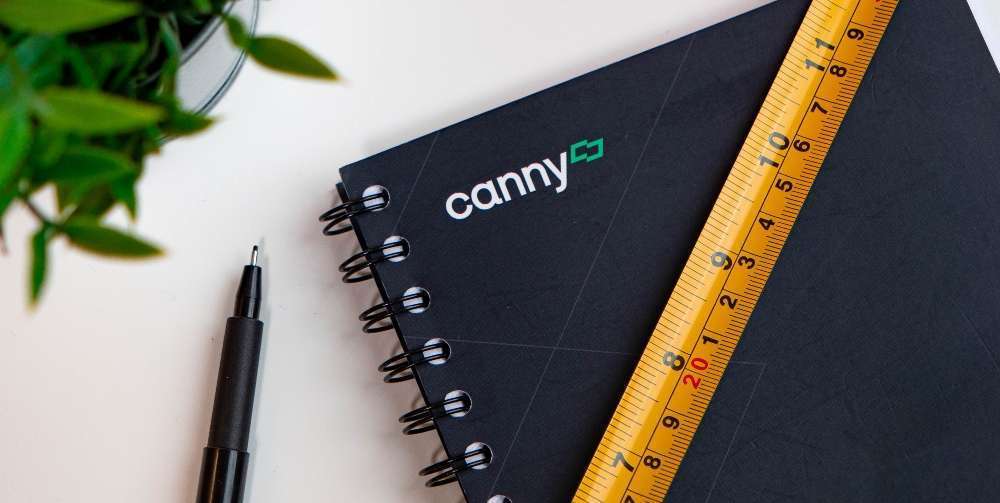 5. Understand How to Measure Team Performance
If you are in a marketing manager position you should already know that performance is best measured through marketing KPIs.
Different team members will be responsible for different metrics depending on their role, so it's important to assign KPIs to them at the start of each quarter.
This ensures that each team member knows which metrics they need to track and aim to improve every 3 months.
For your marketing team KPIs will differ as there is a vast range to choose from .
For example, social medai channel engagement rate and followers will be the responsibility of your social media team members, therefore these KPIs may include:
Follower count
Number of impressions
Average engagement rate
Click-through rate (CTR)
These are just a few examples of some KPIs that can be tracked by your social team to ensure that numbers are rising and your output on social media is receiving engagement from the right audience across all channels.
On the other hand, if you're looking to track and improve your content marketing efforts, your dedicated team should be measuring:
Organic traffic
Landing page bounce rates
Conversion rate
Session duration
Leads generated
Again this is just an example of some of the KPIs that can be tracked by your team, and across your wider team it's likely that this list will grow and adapt as you learn what is most important when it comes to your marketing performance.
6. Analyse and Improve Upon Team Weakness
Identifying and highlighting team weakness is not a negative thing, and in fact, it can help to strengthen your team as time goes on.
As your team expands, and you hire new marketers, there will always be areas for improvement across the board (including the way you run the team day-to-day!)
Don't use these weaknesses as an opportunity to put your team down or place blame, but instead use them as a springboard to make improvements where needed.
For example, your content team may be lacking in copywriters to fill your blog with SEO optimsied content, or your social media team may need a new mind to inject fresh ideas into your regular posting schedule.
In order to be successful in marketing team management, you should be aware of these weaknesses or gaps in your team and be able to come up with a solution to improve your current situation.
This may be in the form of hiring new members to fill an empty spot and bring new ideas and energy, or it may be that you need to plan or carry out extra team training sessions so team members can build on their existing skillsets.
However you choose to improve upon team weakness, remember that tackling these problems head on will maximise your team's performance
7. Understand Your Teams Time and Capacity
Once you know the specific roles and responsibilities of each team member, it's important that you are realistic about time and capacity for work.
If you are going to fully understand how much time each team member has, and if their workload is manageable, you need to take stock and make a note of how long each marketing task takes.
For example:
How long does it take your copywriters to write a blog post?
How many posts do your social media team publish each week and do they have the capacity to focus on a new channel?
How long does it take for your SEO and content team to conduct a content audit?
Every single task on each team member's to-do list must be accounted for and have a rough time estimate attached, as well as the skillset needed to complete each one. This may be the use of certain software such as Adobe or Ahrefs, or it may be long-form writing skills.
This will allow you to understand how many tasks can be completed overall across your team while avoiding burnout.
This makes it easier to plan your marketing projects accordingly, as if you over-assign projects the work will likely become rushed and you will overwhelm yourself and your team members!
8. Set Aside Specific Time to Set and Review Goals
Our first tip on this list was to set out your goals and objectives and make your team aware of how to work towards achieving them.
Therefore, it makes sense that you should set aside time to set objectives and review the progress of each one.
Depending on the size of your time and the amount of time you have to allocate to goal setting and reviewing meetings, it's a good idea to plan 2 per week.
A general rule is to set objectives on Monday morning and review them on Friday afternoon (but not too close to 5pm!)
If this isn't possible one meeting a week should work in order to pull your entire marketing team together and planning to-do lists and how to smash overall goals.
Let's say for the sake of this example your team can manage two short meetings a week to focus purely on marketing goals.
Start each week with a quick 15-20 minute huddle, in which each team member can explain what they're aiming to achieve by the end of the week, any blockers they may have, and what support they need to get there.
Then at the end of the week, huddle in again for the same amount of time to check on the progress of each team member, and gauge how far they are from reaching their goal.
Or even better provide positive feedback for meeting their goals for the week!
As well as weekly meetings, ensure that you set aside time for quarterly or 6-monthly meetings. If you want to be successful in your marketing team management create a regular meeting schedule to ensure your team are sticking to goal pathways.
This involves defining long term goals, and setting objectives at relevant intervals in order to create the right steps to get there.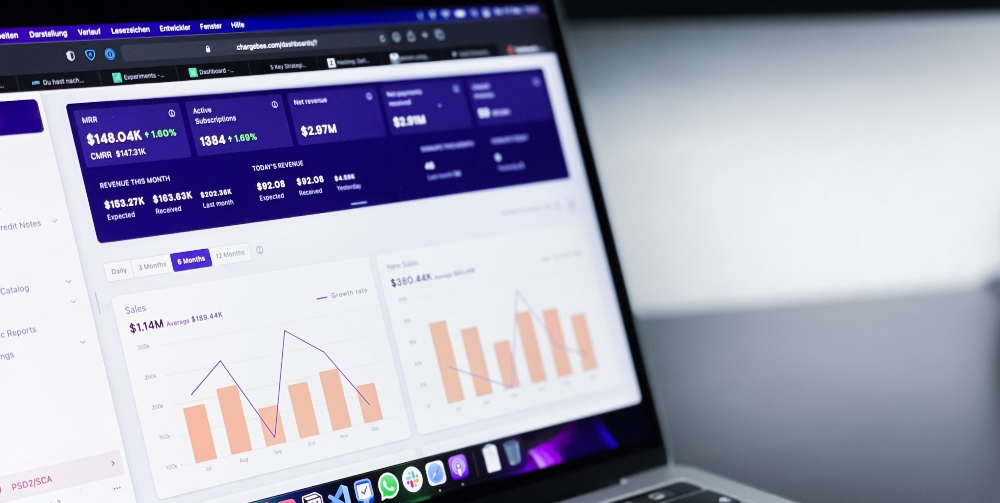 9. Have the Right Tools in Place
In the marketing industry tools arent hard to come by, and in order to properly manage your marketing team, from communication to task management, you need to select tools that can help you get the job done efficiently.
You will find there are an array of tools for each purpose for example, Teams, Zoom, and Slack are all used for communication and Monday.com and Asana are used for weekly task management.
Each member of your team should have access to the same communication and productivity tools, in order to foster an environment of organisation and effective communication. These marketing management tools are equally helpful to assess your teams calendar, see the progress of projects and plan around meetings or other work commitments.
However, it doesn't stop there!
For example, content creators and social media executives need access to tools such as Adobe and Hootsuite, in order to create assets and schedule and publish posts.
On the other hand, SEO strategists and copywriters will need access to Semrush or Ahrefs, as well as a platform such as Microsoft Office Suite or Google Drive to store key analytics, data, and written content.
Essentially, every team should have the right tools made available to them to do their job effectively and output is the best it can be.
When marketers are equipped with their own tools they will be able to manage their own responsibilities, time and workload effectively.
10. Incorporate Frequent Feedback
A key aspect of marketing team management is helping your team to grow.
If you're going to do this it's important to provide feedback for your employees so they can improve upon their weaknesses and ensure they receive positive feedback for hard work.
This is one of the most important tips we could give, as frequent feedback keeps your team members informed, engaged, and connected.
Providing fair and specific feedback as tasks are being completed allows teams to make changes and adapt their work as they go, rather than when it's too late and the task is already complete.
Therefore, as a marketing manager its important to provide feedback at regular intervals, not just if and when you get the chance. Try to set up regular feedback meetings, even if they're only 10 minutes long!
Feedback of course isn't always negative and managers should let employees know when they've done a great job and met or exceeded expectations.
Team members will appreciate this recognition whether that's instant feedback, team appreciation, or peer recognition.
Providing regular and constructive feedback can promote productivity on the whole as team members feel more confident in their ability to do their job and do it well!
11.Give Team Members Room to Grow
Finally, much like your team will respond well to regular feedback, they will be happy if they're given room to grow.
If team members aren't growing it's unlikely the efforts of your entire team are growing and achieving success.
It's likely that your team members will be looking for progression in their careers or more of a challenge, but without a clear path, employees may become frustrated and dip in productivity.
It's important that you recognise the interests and strengths of your team members as you can not only use this to your advantage, but it will help you to map out potential career paths within the company.
Employees who want to grow need to be given the space to do so, and there will always be a way for you to facilitate this. Although it may not be an immediate promotion if you're part of a smaller business, you may be able to offer more responsibilities, opportunities, and perhaps even a pay rise!
When you outline career paths for your team members and show them you have recognised their interest in growth, they will likely get stuck in and aim for the next step up.
11 Actionable Tips for Successful Marketing Team Management
So there we have it, our list of 11 top tips when it comes to marketing team management.
Whether you're new to the role and figuring out how to juggle everything and make your team happy, or you're a seasoned marketer looking for tips in specific areas such as creating progression paths and goal setting, this post has got it covered!
It may seem at first glance that these tips are obvious as fostering an environment of open and honest communication or measuring team performance should already be in action within your team.
However, marketing managers can often be overwhelmed with other responsibilities such as campaign planning and in-depth reporting, so leadership and management duties sometimes fall behind.
At Canny, we understand that you have a lot on your plate as a marketing manager, so we work with you to take some of the pressure off. Whether you need a hand with your latest set of brand collateral, or you're sturggling to create an advertising brief that works for your latest campaign, we have the team and resources to help!
This means you can put more of your time into you team, helping to ensure your marketing output is successful and your team can work together without a hitch!
If you feel you may benefit from some help with your branding, website, or marketing, get in touch with our team today!