As a marketer, do you find yourself wondering if all stock photos are bad?
After all, no one wants to see the same cheesy photos plastered around every marketing campaign.
And I get it, we've all been there…
Those happy businesspeople in immaculate suits, just pointing at a computer screen (yawn).
The classic skyscraper building with an eery, dark backdrop (again, yawn).
The reason these photos are so boring?
They're stock images. So this takes us back to our original question: are all stock photos bad?
In actual fact, these images can be very effective – if used correctly. Like a lot of things in branding, there's a place for them, and choosing the right ones can really work for your business.
There are lots of stock images out there which aren't cheesy and can add a lot of value to your content.
Understanding what differentiates good stock images from bad stock images, and where to find the right images, can help you choose images which complement your content and engage your audience instead of appearing sterile and impersonal.
What Are Stock Images?
Stock images are generic illustrations, images, and icons created without a particular purpose or project in mind.
Some stock images are free and ready to be used whilst others are licensed for a fee to an individual or an organisation.
It's important to understand the different licensing agreements and what they mean in terms of usage restrictions as this could affect how/ where you can use them.
Don't worry, we've got this covered later in the article.
Stock images are a great resource to get high quality images for commercial, editorial, and personal purposes and are used across various marketing materials such as brochures, websites, social media, and packaging.
They are a quick and easy way of adding visual elements into content as they already exist. What's more, there are thousands of stock images to choose from online meaning you're spoilt for choice.
We know you marketers are very busy, so having a bank of photos to choose from is a huge plus.
But it's about choosing the right stock images that reflect your business and your tone of voice.
It's important to remember that any image, regardless of where it is placed, is a direction representation of your brand. If you're trying to sell high-end, premium products, but using cheap, cheesy photos, then there's a misalignment.
As such, you need to choose images that convey the right message.
For more guidance see our post about finding your brand tone of voice.
With that said, let's get stuck in.
Why Use Stock Images?
In a nutshell, stock images save businesses precious time and money.
Any business needs visual content to convey messages and to bring content to life.
Have you ever read a 3000 word article without any images at all?
Trust me, it would be VERY boring.
Images help to engage your audience and keep them interested in your content. If an article is too text heavy, with no images to break it up, it can be overwhelming and hard to digesT.
Aside from this, images can also provide a visual aid if a piece of content is technical or difficult to understand.
For example, if you work in the Tech or IT sector, some topics can be very confusing – even when you've explained them in great detail.
However by including an image, it can make the piece of content easier to comprehend.
So we that know visuals are a crucial part of any piece of content. But the big problem is that many businesses don't have the time, money, or capacity to take and edit their own photos.
After all, photography is a real skill and would either require training someone in-house or hiring a professional photographer.
Particularly, if you're a small business, these options might be out of your budget.
This is another reason why you should use stock images as libraries are already created and ready to use.
By having access to large collections of stock images online, businesses can simply sit back and sift through a whole bunch of stock photos at their own leisure.
More importantly, stock images are created with commercial use in mind, as stock photographers know their end users are typically business owners and marketers.
Another advantage is that these libraries are updated frequently, so there will always be a fresh supply of images to use.

Good vs Bad Stock Images
As previously mentioned, stock images have got a pretty bad rep for being corny and too set-up.
Let's face it, no one is really going to buy into an image of a woman eating a salad as though she is having the time of her life.
Who do you know that last enjoyed salad this much?
The image above is therefore an example of a bad stock image, as it's not believable.
So then, what makes a good stock image?
Well it's important to remember that people aren't stupid, and they will be put off if you use images that are super impersonal (such as the overly happy woman eating her salad).
Your audience want to feel connected and engaged with your brand which is less likely to happen if they see the same image show up in other companies' materials.
Your brand and your identity should be unique – after all that's what sets you apart from your competitors.
Every part of your brand from tone of voice, to typography, to imagery is what appeals to your target audience and tells the story of who you are.
After all, marketing is an emotive process and people engage with companies they feel trust and relate to.
For more guidance on how to make your brand stand out, see our article on the ways to differentiate your brand from your competitors.
Speaking from experience, there's nothing more frustrating than seeing an image and immediately knowing it's a stock photo.
It almost screams 'I've been staged to look like this' and is likely to disengage your audience.
Stock Imagery FAQs
Before we dive into what makes a good stock image (after all, that's the aim of this post!) it's time to look at some other frequently asked questions.
This means we've got all bases covered, and should help you find the right stock images when it comes to your next campaign.
Are Stock Images Bad?

It's important to remember that not every stock photo will be taken by a professional photographer. Therefore, if a subject is out of focus or over-exposed it can cheapen the value of your brand. The solution is to choose stock photos carefully.

Are Stock Photos Real Photos?

Stock imagery is a storage bank of pre-existing photos which you can choose from at your own leisure. These images can be used by multiple organisations who might be browsing on the same stock image website. In contrast, 'real' photos are those that are taken by yourself or a professional photographer, and they belong to you (and only you).

Are Stock Photos Bad for SEO?

Whilst stock photos aren't directly outlined as harmful to your SEO efforts by Google, having bad stock photos could indirectly impact your rankings. One of the most important factors Google looks for when choosing where to position your website in the search engine results page, is good user experience and valuable content. High quality imagery is therefore an important part of this.
What Makes a Good Stock Image?
Now that I've ranted about the importance of choosing good stock photos, and equally, the importance of not choosing bad stock photos, it's time to explore some key considerations when choosing your imagery.
This will help you make the most of stock image libraries, whilst staying true and authentic to your brand.
Brand credibility – Look for images that represent your brand and its values. Posting images which are obviously fake can risk your brands reputation and make your audience less likely to trust you.
Watermarks – there is absolutely nothing worse than seeing 'shutterstock' splashed all over an image. This is such an eye sore and really ruins the credibility of your brand as well as ruining the overall composition. Only use images which either have this removed or purchase a stock image instead (we'll go into more detail of these websites in the next section.)
People – If you're going to include people then make sure you look out for 'candids.' Having subjects positioned in a relaxed setting looks a lot more realistic and believable. Pay attention to the expressions on their faces, what they're wearing, other objects in the room and how they're interacting with each other. No one wants to see a group of suited and booted individuals smiling blankly at each other over a desk. Featuring people in stock photos can add value and make your content more engaging – but it has to be done right.
High res images – Visual content is key for your brand and having high res images shows customers you're a true professional and have pride in your brands appearance. Your brand reflects your values and using anything less than high resolution images appears lazy and sloppy – two traits you do not want to present to potential customers.
Purpose – Find an image which supports the message of your content. It can be tempting to get lost in a stock image library and choose an image you 'like' rather than an image that supports your content. Always keep the purpose of your content at the forefront as although visuals are key, they should align and support the overall message.
Different Types of Stock Images
Before using any stock photo, it's key you understand the different licensing options as this affects how you can use the images, if anyone else can use the images, and whether or not you need to credit the original photographer.
The different licensing agreements fall into these 3 categories:
Royalty-free image – When you choose a royalty-free image from a stock image library you can use it as many times as you like. Royalty-free images have no right to exclusivity meaning they can be used over and over again by any company. This is one downside to these images as it is possible you will see the same image used by different organisations.
Rights- managed image – With these types of images, the buyer may demand certain rights in their stock image license to prevent other organisations from using it. The main advantage here being that it allows greater usage rights for big commercial uses such as the mainstream media.
Public domain – In this category, you can use the free stock images without buying a license. There are no usage limitations and generally, you do not have to credit the photographer.
The Best Stock Image Websites
If you search for stock images online, you'll be sure to find a huge selection of images that meet the needs of your content.
But remember, as we've covered above, not all of these images are free and ready to use, so it's good to know the different options available.
However, the attraction of stock imagery is its affordability, so knowing which websites offer a free stock image library is a big help!
Thankfully, we've compiled a list below to help you find the right visuals for your business.
Free stock image websites:
If you manage to find the photo you're looking for on a free stock image library then happy days!
Unfortunately sometimes, you might find that you need to purchase the image you need, even on some of the websites listed above.
Whilst free stock image libraries are great and offer lots of options, paid stock imagery sites tend to be more specific to your search term.
For example, if you search for 'restaurant images' there might only be 3 or 4 which are free which is quite limiting.
Paid stock images will be priced differently depending on where you get them so it's best to have a shop around and browse a few different websites.
In terms of stock photography subscriptions, some websites will let you pay for each image individually whereas others will charge a membership fee where you can download a certain amount of images in a given time frame.
It all depends on the needs of your business.
If you know you need a bunch of stock images or new ones on a regular basis, then it is probably worth while considering a paid stock image service…
Paid stock image websites:
Alternatives to Stock Imagery
Now if stock imagery doesn't appeal to you and you prefer the idea of taking your own photos, a custom photo shoot might be your best option.
This way you can create your own concept, choose the location, and position your subjects exactly where you want them for the purpose of the photograph. Everything is in your control, and another big plus, the photos will be entirely yours.
Unlike stock imagery, where other companies could possibly use some of the same photos, custom photoshoots are entirely that – customised to you and your brand.
Another big advantage is that you're not restricted on options as once you have your photographer, you can take as many photos as you like.
This gives you much more flexibility as you can have a play around with different shots, identifying what works and what doesn't.
Here is some simple step-by step guidance for planning a custom photoshoot:
Create your concept – Everything starts with an idea, and once you have your concept, the rest of the creative should be focussed around this.
Choose your location – This is essential as your location complements your concept. There are lots of factors to consider here such as budget, lighting, and indoor or outdoor locations (remember to take the weather into account – especially in the UK!)
Pick the right equipment – It doesn't matter how good your concept or location is if you don't have the right equipment. Familiarise yourself with the camera you're using so you feel comfortable with the settings.
Select your models – If your photoshoot involves people, selecting the right models is essential. The models you choose should align with the overall concept of the shoot and reflect your brand. It's also key your models are comfortable in front of the camera as you don't want your photos to look staged.
Try different things – Don't be afraid to be experimental with your photoshoot. Try different angles, expressions, and outfits to see what you like and what you don't. You never know you might try something new and absolutely love it. There's no harm having a play around as the more options you have to choose from the better.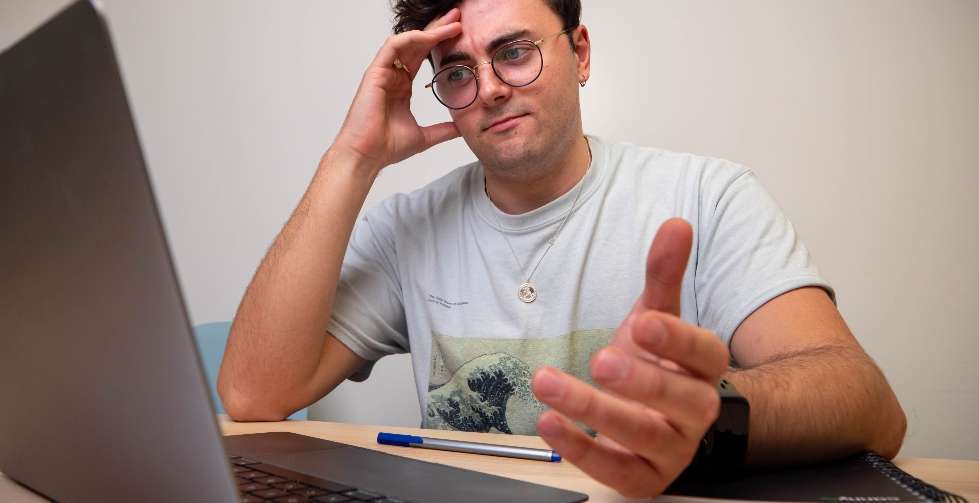 Are All Stock Photos Bad and What Are the Best Stock Photo Websites?
Stock photos can add value to your content marketing if you use them correctly and are a great resource for any business in terms of saving time and money.
After all, compared to hiring a professional photographer and potentially paying hundreds (or even thousands) of pounds for a custom photoshoot, you can browse and download images in a matter of minutes.
It's a no-brainer for any business.
But, as we know, customers aren't stupid and will soon disengage from your business altogether if they know you're using stock images.
The solution?
Use stock images which look real and maintain the interest and integrity of your brand.
Need further help designing your website and choosing the right images to use? Then get in touch with out team! we're only a phone call away …