B2B lead nurturing should be a core part of your sales and marketing strategy.
However, all too often, members of these teams don't fully understand what their role is when it comes to acquiring and nurturing new customers.
In today's world, regardless of your business, you will be competing with a lot of other brands – all of which will be trying to steal your customers away from you.
That's why the word nurturing is key to this blog post, and is going to be used a lot throughout!
Only because customers know about your brand, and have a general awareness of how your products can help, it doesn't necessarily mean they're going to buy from you.
They can quite easily go online and find another 10 or 20 companies who will be offering them the same thing (perhaps even at a cheaper rate).
So, why should they choose you?
What can you offer them that no one else can?
What are you going to do to get them over the line to make a sale?
You're going to nurture them.
Essentially, you're going to guide them through the buying process, and show them why your product/ service is the best choice.
If you're new to B2B lead nurturing, then you're in the right place!
In this blog post we're going to tell you everything you need to know about B2B lead nurturing, and we've got a step-by-step guide on how you can build your own B2B lead nurturing strategy.
So, let's get started.

What is B2B Lead Nurturing?
Essentially, B2B lead nurturing involves building a relationship with your B2B buyer.
You need to understand their wants and needs, so that you can guide them through the sales process.
Before anyone makes a purchase, they go through various stages to weigh up whether or not this product/ service is right for them. And this can be pretty lengthy, especially in the B2B sector.
It's important to remember that buyers in the B2B world are not making purchasing decisions for themselves – they are acting on behalf of the business.
Therefore, the decision-making process is often longer and more complicated, as they need to be 100% sure that they are investing money wisely.
This is why B2B lead nurturing is critical, as you have to reaffirm their purchasing decisions and give them proof that what they are buying is right for them.
B2B lead nurturing strategies usually focus on creating a coherent journey that is easy for your customer to understand and follow. You want their journey to be as seamless as possible, so that they can move through the stages of the sales funnel with ease.
The way you nurture your leads depends on the channels you use.
For example, email is a great tool as you can send personal messages to potential customers and provide them with relevant and valuable information.
You can drill even further into your email lists by segmenting your contacts, so that the right people recieve the right resources.
For instance, if someone is on your website and downloads an ebook all about virtual meetings, then the likelihood is, they're interested in hosting a virtual meeting.
Therefore, to nurture them, you should send follow up resources such as related blog posts about virtual meetings, and testimonial snippets from previous clients who have enjoyed successful virtual meetings.
We'll be covering email campaigns in more detail further in the blog, so keep reading!
Key Considerations Before Developing a B2B Lead Nurturing Strategy
Before you delve straight into devising a B2B lead nurturing strategy, there are a few things to take into account first.
It's important you have set some initial goals, before you start reaching out to clients without a real sense of direction.
Knowing who you want to target and what you want to achieve allows you to put time and effort into valuable prospects, instead of reaching out to anyone and everyone.
Define what is classed as a qualified lead
First things first.
You need to work out what you're classing as a 'qualified' lead so you know which prospects to put time and effort into.
Usually, a qualified lead is someone who is already your system, and is being tracked by your marketing and sales team. This means that they have triggered some sort of response which has led your team to classifying them as 'qualified'.
For example, they might have an employee count that makes their business suitable for the services/ products that you offer or they might have a certain budget that makes them attractive.
Essentially, these leads have expressed an interest in buying your product/ service, but they need to fit certain criteria before they can be considered qualified.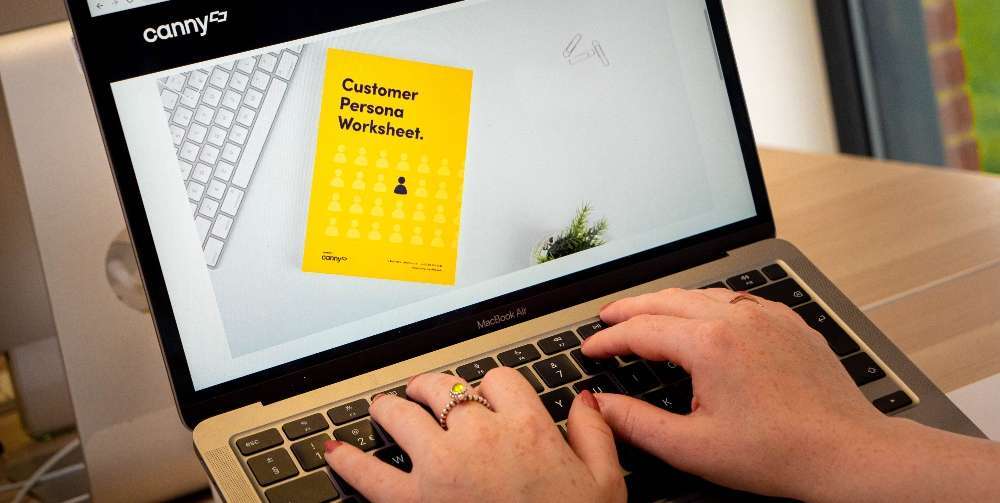 Understand your target audience
If you don't understand who your audience is, how can you be sure you're targeting the right people?
When the company first started, you might have had your ideal audience nailed down. However, this might have changed a great deal since you first started out as you would have expanded into new markets.
As such you will need to revise your customer persona to make sure it's reflective of the type of buyer you want to target.
Instead of keeping the search wide and only reaching out to businesses that have a slight relevancy to your products or services, you need to identify your ideal client persona and stick to it.
If you haven't got this nailed down yet, check out Canny's free customer persona worksheet.
Understand where your leads are in the sales funnel
Think of the sales process as an actual funnel which starts off wide, and then slowly narrows down as customers progress throughout your business.
Awareness and engagement should also sit at the very top (the wide end) as this involves initially attracting people to what you offer. At this stage, you're casting the net wide and getting as many eyes as possible on your content.
Naturally, some people will drop off at this stage as they realise your products/ services are not right for them which is why your sales funnel starts to narrow.
However, other customers will progress and work towards the smaller end of the funnel which is where evaluating offers and negotiating deals comes into play.
If you don't view your sales process this way, it can be difficult to know how you're going to nurture your leads to get them to the purchasing stage.
Audit your content to see what can be repurposed
As a marketer, are you always strapped for time?
Do you have a million and one things to do before you've even sat down and read through your emails?
If so, we get it. We work with lots of Marketing Managers, and we know for a fact that time is their most valuable asset.
When it comes to creating content to nurture your leads and move them through the sales process, you might be pleased to know that some of this will already exist.
For example, do you have infographics explaining how your product works which your sales team could use when reaching out to people?
Do you have some case studies living on the website that could be pulled together and sent to prospects on email to show them what you're capable of?
Save yourself time and effort by repurposing what you already have. You've spent so much time creating these assets in the first place that you might as well get as much mileage out of them as possible!
Start small, then expand
If you're new to B2B lead nurturing, then the best thing to do is start small.
Drill down into exactly who you want to reach out to, instead of applying a scattergun approach.
Reaching out to each and every business, because you think there is a slight chance they might be interested in your offering, is a bad approach.
In fact, reaching out to too many prospects at once could diminish the personal experience you're trying to deliver. You're better off engaging a few quality leads, than wasting your time reaching out to hundreds of people who have no interest.
Use marketing automation software where possible
When it comes to nurturing leads, it's important to think of the processes that you can automate in your sales cycle.
As we've touched on earlier, time is very valuable for any marketer so if there's anything you can automate, then do it!
Lead nurturing is very labour intensive as you're trying to build relationships with multiple prospects.
One simple introduction email isn't enough. It's a continuous cycle which slowly 'warms' leads up, so that they eventually become a customer.
It's for this reason that many companies use automation tools that can track lead engagements and serve relevant content at opportune times.
Basically, gathering information about your prospects and defining leads should take precedence before you execute any kind of lead nurturing strategy.
It can be difficult to nurture leads and you may find that you can easily overwhelm yourself with too many points of contact. Automation software can be very helpful when it comes to lead nurturing, but it's important to maintain a sense of personalisation.
You don't want your prospects to feel like another 'number' as this will not encourage them to invest in your offering.

How to Build a B2B Lead Nurturing Strategy
When it comes to building an effective B2B lead nurturing strategy, you need to focus on your most popular lead generation channels.
These channels will act as your point of contact with your audience so that you can start building the conversation and engaging them in your products/ services.
Email marketing
Email is a popular lead nurturing tool as you can send various messages to a large number of people in a short period of time.
You can also use email automation software to speed up this process, however, this is not the most personal approach.
By using tools such as Mail Chimp and Active Campaign you can also segment your list so that you're only sending relevant content to the right people.
For example if you work in the IT sector and you're targeting IT managers rather than IT operators, then you can separate your list. This allows you to send different types of content to different people depending on their needs.
Social media
Whilst Facebook, Twitter, and Instagram are commonly used by marketers to promote their products and services, you should never overlook the importance of LinkedIn.
This is arguably the most important social media platform when it comes to building and nurturing relationships with your B2B audience.
Make sure you keep all of your details up to date on your LinkedIn account and use the platform to build your online voice. As well as utilising your business account, you should also leverage your personal LinkedIn account as this gives your company more personality.
Remember, people like to work with people so adding this 'human' element can be very effective.
Content marketing
Content comes in many different forms, whether that's blog posts, videos, ebooks, whitepapers, or webinars.
By building a sound content strategy, you can use these pieces of content to nurture your B2B leads and move them through your sales funnel.
Lots of this content can be promoted through different channels such as your email campaigns or social media. For example, long-form blog posts could be sliced up into smaller chunks and made into a carousel for Instagram.
Or
You could pull key statistics from a case study that is published on your website and share it on social media to show people you know what you're talking about.
It's all about repurposing what already exists, rather than spending time creating brand new content.

Remarketing
Remarketing essentially means reaching out to those customers who didn't make a purchase the first time round.
Perhaps they had added one of your products to their basket, and then abandoned it.
As such, you already have an idea of the type of product they're interested in, which allows you to reach back out to them.
You need to rekindle their interest in your product/ service by giving them content that helps push them over the line. This could be in the form of a follow up email which simply states 'Hey! You've left XXX in your basket'.
Or
Serve them a pop up when they go to press 'back'. This encourages them to stay on the page and buy the product, as you're giving them a little nudge.
Remarketing is highly effective and allows you to re-engage potential customers who might still be sitting on the fence.
Fast follow ups
Whether you're following up with a lead via email or over the phone, you need to act fast.
Really fast.
Your customers aren't going to wait around forever, as there's lots of other companies that could offer them the same thing.
If they've requested some pricing information or some previous examples of your work, then make sure you get it over to them the same day.
The fact they're asking for these things means they're interested, but they're not going to hang around for long.
Now of course, this becomes slightly more problematic when you've got customers reaching out to you at midnight. How are you meant to follow up with them speedily at this time?
You need technology.
By investing in B2B lead nurturing tools, you don't have to worry about your sales team being asleep at 1am and struggling to respond to prospects on time.
Technology does it all for you.
So, to wrap it up when it comes to B2B lead nurturing strategies:
Utilise email marketing but keep it personal
Social media, especially LinkedIn is a fantastic tool
Repurpose content instead of always creating new
Engage in remarketing to reconnect with previous leads
Respond quickly to enquiries from prospects
B2B Lead Nurturing Automation Tools
You'll be pleased to know that there are a whole bunch of tools available that can help you automate your B2B lead nurturing activities.
Without further ado, let's explore these in more detail.


Credit to Hubspot
Hubspot
Now, you've probably all heard of Hubspot at some time or another!
This platform aims to help your business grow by speeding up some of the manual processes involved in B2B lead nurturing.
Hubspot helps you develop drip campaigns and also track customer interactions with your brand so that you can define qualified leads and send follow up messages.
Each lead is properly nurtured through systems such as live chat and chatbots. This ensures every lead has a positive experience, and it also connects them with the right representatives in your team.


Credit to Spotler
Spotler
Spotler is a marketing automation platform that is specially designed to aid with lead generation.
In fact, there's a whole marketing automation suite available which helps to identify, nurture, and deliver leads which saves your team precious time.
Spotler achieves this by managing all of your marketing needs in one, easy platform and creates responsive marketing campaigns to connect prospects with the right content at the right time.


Credit to Marketo
Marketo
Marketo is a popular marketing automation tool, and it's not hard to see why.
Complete with a full suite of features, it not only helps marketers manage email campaigns, but also provides excellent tools for your sales teams.
For ​​marketing professionals, it allows them to get campaigns built and nurturing strategies operationalised. For sales reps, it gives them more insight into the digital behaviour of prospects so that they can start building a relationship.


Credit to Active Campaign
Active Campaign
ActiveCampaign is an integrated email marketing, marketing automation, and small business CRM.
The strongest point of ActiveCampaign is their powerful and flexible marketing automation functionality. It's one of the most comprehensive solutions on the market. Their deliverability is rated as one of the top on the market, as well.
This probably isn't a good tool for beginners, or those with low technical capabilities. It takes a bit more time and effort to learn but when you do learn the platform, it's pretty powerful.


Credit to Get Response
GetResponse
GetResponse is a marketing automation software that has many different layers and features. They start out very affordably, at around $10 per month (which includes basic autoresponders and a list size of 1,000), but their more expensive plans include powerful features like:
Email marketing
CRM
Landing pages
Autoresponders
Ecommerce tools
List building tools
GetResponse is easy-to-use and you'll typically find good results from the tool, although it works best with the simpler features, like email newsletters. It can become trickier to work with the platform if you plan on implementing complicated conditional logic and marketing automation.
How to Use Lead Scoring to Nurture Leads
Not every lead you have is going to be equal, which is where lead scoring comes in.
This helps you identify which leads are most valuable so that you can concentrate your time and resources on converting these people into customers.
This reduces the likelihood of you overwhelming your team when trying to reach out to multiple prospects at once. By knowing which leads bring the most value, you can dedicate more time to them.

What is lead scoring?
Lead scoring involves giving "points" to each lead that your business generates.
Multiple factors are taken into account during this process, such as the information you've obtained and the information that they've given to you.
The whole point of lead scoring is to help you determine which of your leads is best suited for the products/ services you offer. As such, you know which people to put time and effort into as these are the leads who are worth nurturing.
How to use lead scoring
Each company has their own unique approach when it comes to lead scoring, that plays into particular objectives and targets.
The below is an example of a lead scoring model where a numerical value is assigned to different interactions:
Visit pricing page – +20 points
Download whitepaper – +10 points
Open at email – + 5 points
Watch webinar – +12 points
Conduct site search – +2 points
However, this is not set in stone. There are a range of methods to calculate lead scores such as choosing customer attributes that are important to you such as their job title or budget.
However, you can also take advantage of automated tools to help you determine which leads you should focus on. This can also save you a great deal of time instead of doing it manually.
Once you've determined which leads are most valuable, you can start nurturing these people to progress them through your sales funnel.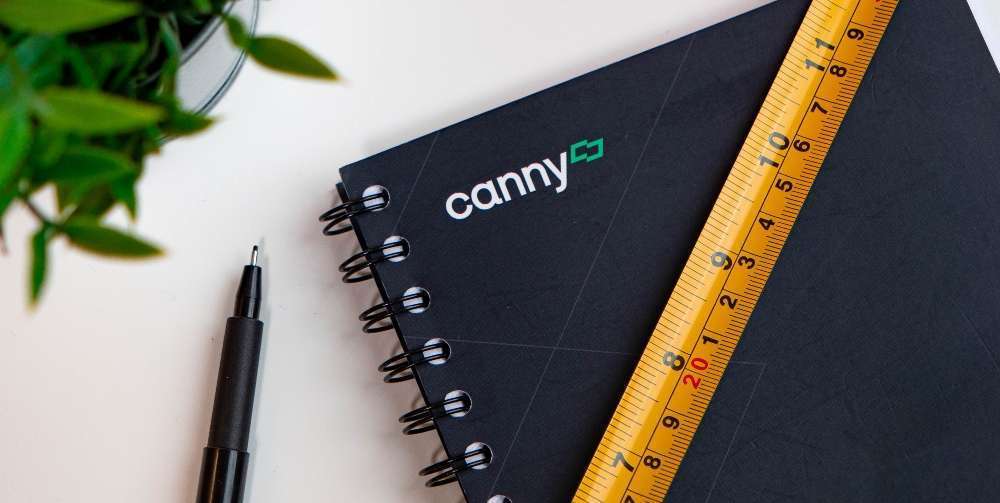 How to Measure your B2B Lead Nurturing Activities
Whilst B2B lead nurturing can be a difficult process to measure, there are a few key metrics you can use to judge the success of your efforts.
Let's take a look shall we?
Unsubscribe rates
When it comes to your email campaigns, unsubscribe rates can be very telling.
If you've recently increased the frequency of your email campaigns, and you're now sending 3 emails a day instead of 1 email a week, then expect to see higher unsubscribe rates.
This gives you an insight into the preferences of your audience base, as clearly they prefer less email communications.
As such, you can monitor these figures and tweak your email strategy to suit.
Marketing qualified vs sales qualified leads
You need to measure the amount of marketing qualified leads compared to the amount of sales qualified leads.
Marketing qualified generally means that you've nurtured a lead that has expressed interest in partnering with your business but has not yet purchased a product or subscribed to a service.
On the other hand, a sales qualified lead is someone who is already in conversations with your sales team.
B2B Lead Nurturing: How to Do It
B2B lead nurturing allows you to build relationships with valuable prospects, transitioning them from the 'awareness' stage through to purchasing a product/ service.
Having leads is one thing; getting them to make a purchase (and keep coming back) is a whole other story.
And it doesn't just happen overnight.
People need to be reminded about your product, and encouraged that their purchasing decision is the right one. Getting eyes on your products is only stage one, and buyers in the B2B world aren't just going to part with money at the drop of a hat.
This makes B2B lead nurturing essential, as by serving them the right content, at the right time, with a speedy and seamless customer service experience, you can get people over the line.
You should also continue this approach even after they've purchased a product/ service, to ensure they come back time and time again.
At Canny, we work with B2B companies across a wide range of sectors, and have clients from the US to Australia. We know what it takes to not only get your customers interested in your offering, but to keep them interested long after their initial purchase.
To find out how we can help you attract (and keep) more customers, simply get in touch with our team.