Why am I writing about tea and coffee packaging design? My posts are meant to be those in-depth, thought provoking pieces.
Well, to be frank:
I've been very jealous of Glen's posts. He's getting to look at awesome design every time he writes a new blog post.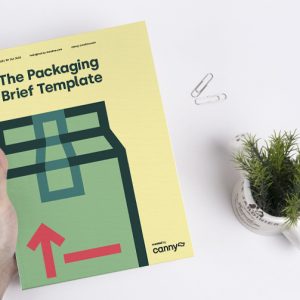 So far, he's written posts about sports branding among several other design and branding related topics. Both chock to the brim of excellent ideas.
Meanwhile, I've been writing away, creating longer, thought leadership pieces. And I wanted to take a step back from that, and write about design for a change!
And, with the amount of tea I drink, I can't think of anyone better to write about tea and coffee packaging design!
Grab a brew, and let's dive in:

Credit to Under Consideration
English Tea Shop
Established in 2010, English Tea Shop recently went through a rebrand, and as a result, their new tea packaging is stunning.
Focused on high quality, organically sourced tea, the new English Tea Shop brand tells their sustainability story.
Speaking of the packaging, design agency Echo said:
"The new teapot icon – a classic round English teapot shape – holds elegant figures of a man and a woman nurturing tea plants, while beautiful mandala designs created by French illustrator Margaux Carpentier burst from the centre of the packs, celebrating each product's organic ingredients. The new in-pack illustration shows an ocean connecting a farm and factory on one side, and an English tea shop on the other."
The mandala is the focus of the packaging, and each product line features it's own unique colour scheme and illustrations. The packaging itself is nothing new, but the changing colours help add to the new brand identity and accentuate the illustrations.
The new English Tea Shop logo isn't a huge departure from where they were originally, but the new illustrated tea packaging is a complete gamechanger.
You don't have to be changing the game with your brand identity, to be doing something exciting with your packaging!

Credit to Pop & Pac
Redroaster Coffee
Redroaster Coffee are certified organic coffee roasters from Kemptown, Brighton, on the South Coast of England.
Their coffee packaging design, created by Australian studio Pop & Pac, brings through the deep green and plant heavy interior design of their coffee shop come restaurant.
Bringing influence from their restaurant into their packaging, helps build brand recognition with customers, and adds depth to the customer experience.
The boxes of Redroaster's coffee look high end, especially when considering the embossed lettering and foiling they've used. Even their bean packaging looks classy.
Had a lovely coffee and meal?
Take yourself home a box of the good stuff!

Credit to Jerome & Zimmerman
Brives
Brives (a brand name derived from "bright vibes") are a cold brew coffee startup based in Mexico looking to make a real impact with their coffee packaging.
The rainbow reflective material definitely catches your eye, and plays well with the name of the brand.
Whilst not a huge fan of the logo or typography, I really do like the originality of the packaging design, and the business cards work well too.
Brives have been brave enough to try something new, and are making a statement with their bright, vibrant cold brew coffee packaging.

Credit to Dunkin'
Dunkin'
Now, Glen has already covered Dunkin's rebrand in his food packaging post. But, it's just too good to not bring up in a post dedicated to tea and coffee packaging!
The new Dunkin brand reduces Dunkin' Donuts down to Dunkin, then depending on the size of your coffee, down further to Dnkn.
While this coffee packaging is solely a cup, Dunkin' do a great job of bringing their new flexible identity through their product range.
The bright colouring and curved playful font sit perfectly against a stark white background. It's a unique look for one of "America's favourite coffees."
If there's any Americans reading this, would you agree?

Credit to Rootless Coffee Co.
Rootless Coffee Co.
If you've checked out my about us profile on the Canny site, then you'll know I'm a massive fan of wrestling. Which is partly the reason why I've included this next coffee packaging design in this list.
Rootless Coffee Co. is the coffee brand of the very nice, very evil pro-wrestler known as Danhausen, who actually features on the front of the packaging. He's holding a fist full of money and a coffee mug in the other. A blimp can also be seen off in the background.
What I like about this packaging design is how simple yet effective it is. That, and it's ability to tell a story. For anyone unaware, Danhausen's shtick is he only wrestles to make money and then take over the world in a giant blimp (think of him as a sort of cross between Mr Burns from The Simpsons and Conan O'Brien).
The artwork by Craig Horky is very striking, and for wrestling fans such as myself, is easily recognisable.

Credit to Pearlfisher
Intelligentsia
Branding masterminds Pearlfisher teamed up to create a fresh new look for Intelligentsia's coffee packaging.
"The new design expression allows variants to make a clearer visual connection with one another as a portfolio through purpose and specialization, while continuing to distinguish itself from the oversaturation of today's craft-heavy aesthetic."
The packaging for Intelligentsia's coffee demonstrates how a solid brand identity system can add a uniform, recognisable, identity to a range of branded products.

Credit to Marka Network
Sophia's Tea
Sophia's Tea is a loose leaf tea company that use beautiful botanical illustrations, combined with a unique packaging solution, to create irresistible tea packaging.
For all this is concept work by the Marka Networking Brand Agency, we would love to have this tea packaging on our office shelves!
The unique shape and pastel colours make for a striking packaging design that really grabs your attention.

Credit to Toro-Pinto
Nahnya
Nahnya combined famous Chinese tea with powerful Mexican fruit and plants to create a unique blend of tea that takes from the best of both worlds.
Toro Pinto, the agency responsible for Nahnya's packaging design, learned through their research that "nah" means "house" and "nia" means "our", so together Nahnya means "our home."
Looking to create a homey brand experience, Toro Pinto created packaging that displayed a reference to each town of origin's heritage.
The Nahnya brand packaging has a unique look, and the cylindrical packaging works well. However, some of the other packaging design comes off as clinical and almost medical, which I'm not sure hits the same high notes as the rest of the packaging.

Credit to Sergio Laskin
Freeoclock
Running a cafe based in Hong Kong, Freeoclock hired agency Sergio Laskin to create their new tea packaging.
And the results are stunning.
The Freeoclock tea range is varied and interesting, and they've managed to bring that feeling through into their tea packaging.
The box used to present their loose leaf tea is a great blank canvas to work on. And Sergio Laskin have use a range of abstract marks and exciting colour palette to ensure the packaging makes an impact.
Each product in the range, is wonderfully interesting. This packaging demonstrates how a brand can use different colours and design work on their packaging, while still looking cohesive.

Credit to Aduna
Aduna
The Aduna tea packaging takes a completely different approach. Sure, there's still a lot of colour going on, but it's very ornate and pattern heavy.
Aduna are a health focused brand, who make "super-tea". They use five key ingredients to create their tea, including;
Moringa
Baobab
Cacao
Hibiscus
Tumeric
Their packaging looks almost chocolate like.
Each of their products features a similar pattern design, with key parts of the illustration changed. Their signature pattern is based on the traditional fabrics and red earth of West Africa.
The Aduna packaging really stands out from the crowd. First of all, for it's unique colour palette and pattern, and secondly, for the shape of their box.
Truly unique tea packaging design!

Credit to Blend Station
Blend Station
Illustrations and coffee packaging designs go hand in hand. Only how detailed the illustrations go does vary from coffee brand to coffee brand. Blend Station has gone for the minamalist approach with its packaging design, choosing to only include a pair of piercing almond eyes, set against a pitch black background.
The result is something that instantly grabs your attention. The eyes also remind me of the now infamous Comme des Garçons logo as the eyes are very similar to its logo.
This coffee packaging design is like the complete opposite of some of the other designs mentioned in this post, but still just as effective in grabbing the attention of coffee lovers.
I should also mention how easily the logo transitions to things like coffee mugs and other branded materials/touchpoints.

Credit to Traina Design
Ketl
Ketl is an "in-house tea brand" – designed by agency Traina Design to serve to their clients as a one-of-a-kind gift.
The vintage tea packaging conjures up images of blacksmiths, craftsmanship, and authenticity. I know for sure I'd love one of these on our shelf!
To differentiate between flavours, Traina designed unique labels that wrap around the tins. Using a label or sticker to differentiate your unique products, allows you to cut down production costs.
The tin will have been the most expensive part of the packaging, and making different variations will cost a lot of money.
By using one tin, with multiple sticker variants, costs are kept to a minimum.

Credit to Contrast
Cooper & Flynn
South African tea brand Cooper & Flynn are bringing the awesome with patterns. Much like Aduna, Cooper & Flynn have created unique patterns for their tea packaging.
Each flavour is represented with it's own unique colour palette and pattern design. Not only is the pattern printed on the box, but also on the individual tea bag wrappers themselves.
Cooper & Flynn combine their colours and palettes with a strong typographic finish. And for all it's not my favourite approach, it does help you further differentiate their packaging.
These unique colours and patterns will certainly help the tea packaging stand out on the shelf.

Credit to The Dieline
Quemingfang
The Quemingfang packaging is hands down, the most interesting and ornate tea packaging design on this list.
With it's bold colours and unique shape, Quemingfang is a Chinese tea brand looking to bring authenticity back to the industry.
The packaging itself is known as a Pu'er, commonly known as a tea cake. The wrapper is made from cotton cloth and wrapped tightly around the leaves.
The design features designs from the Yunnan Province, which is said to be one of the most beautiful provinces in all of China. The peacock is a symbol of the province.
This tea packaging is a masterpiece in packaging design. It's unusual and ornate, with a completely different shape to the rest of the packaging in this list.
The lesson here, is just because your competitors are doing something, you shouldn't be afraid to break the mould and try something completely different.

Credit to Interabang
Grek
Grek tread a fine line between high end and "not quite enough" when it comes to their tea packaging.
I can't help but love the simplicity of the black and white geometric shapes, and sans-serif typography.
However, identifying between the flavours of tea Grek offer must be an absolute nightmare if you're looking to buy it on a regular basis. With a monotone palette, there's not a whole lot of visual identification going on.
The pattern and shape combination is interesting, and on the whole, the packaging looks great. Like I say, though, I'd worry about distinguishing between product lines.
If this was a project I worked on, I'd certainly be pushing for something that helps shoppers distinguish between the boxes.

Credit to Dr Stuart's Exceptionally Good Teas
Dr Stuart's Exceptionally Good Teas
Surreal is one of the only ways to describe Dr Stuart's Exceptionally Good Teas. The illustrations shown on each of these boxes provide an excellent contrast to the rest of the packaging; even if the designs are nightmare-inducing at times.
Like the Blend Station design mentioned above, Dr Stuart's tea packaging here is very minimalistic. There's a lot of blank space which allows the illustrations to take precedent.
If I had to choose my favourite design of the bunch, I'd probably go with the box that has the green butterfly on it.

Credit to Booths Tea
Booths
Booths' packaging is really a case of "keep it simple stupid." And they do so, with great effect.
No shapes, no patterns, no fuss.
Colour, and typography. That's all.
In my eyes, they've done enough to help buyers distinguish between packaging, while keeping it so simple, that there's really nothing to criticise.
Their beautiful use of colour, shape, and typography make this tea packaging a huge success for me.
It just shows you what can be done with a creative idea and a few simple design elements. Wonderful.

Credit to IWANT Design
Niche Tea
I remember when the packaging design for Niche Tea emerged. It made such a splash that you couldn't get moved for seeing it.
And with good reason.
The packaging for Niche Tea is next level.
The bold, contemporary look, and cylindrical shape makes for a truly recognisable and impactful way of packaging tea.
The packaging plays right into Niche Tea's motto "crafted uniquely, blended beautiful."
And it truly is beautiful.
From the outer packaging to the tea bag label, the Niche Tea packaging has a truly considered approach, featuring a wide range of ideas, textures, and patterns.
This level of creativity and work can only come through an agency that offer branding services and packaging design.
The key takeaway from Niche Tea, is that truly irresistible and wonderfully designed packaging can garner you great media exposure and help get your brand out into the market.

Credit to The Dieline and Swearwords
Pod & Parcel
Pod & Parcel make Nespresso friendly, biodegradable, compostable coffee pods.
And the packaging they've chosen is completely different to the other tea and coffee packaging in this list.
They've went for a stripped back, illustrative approach. And it works. Although the critic in me says perhaps it looks like "fake nails" or a box for "sticky plasters."
The muted colours and stripped back approach flies in the face of the extravagance we've seen throughout the rest of this post.
The colours Pod & Parcel use are slightly conflicting, and lately, this sort of design has become trendy (see eBay's latest advertising). However, Pod & Parcel were ahead of the curve.
What you can take from this and apply to your brand, is that you should at least experiment with something different.
Where others have went high colour, pattern, and texture, Pod go stripped back and minimalist, which is why they're on this list.
Dare to be different.

Credit to Green Chameleon
Botanical
The packaging for Botanical is by one of our favourite design agencies, Green Chameleon.
The Bristol based agency are always putting out exciting new work, and Botanical falls squarely into that category.
We first came across this project when compiling research for Kono Coffee. And it's remained a firm favourite with us ever since.
Again, even though the project itself is conceptual, there's a high degree of knowledge and thinking went into each element of the design work.
The script is a nod to vintage brands of old. The marbling effect is used to represent life forms and organisms. And the big stamp is almost pastiche of the hipster and ever trending coffee industry.
Hopefully someone will snap up the Botanical concept and we'll see it come to life soon!

Credit to Hmmmm Creative
Coffee Beans
The Coffee Beans packaging takes the same illustrative approach as Pod & Bean, but injects life into the colour palette.
The design for Coffee Beans, almost doesn't look like coffee packaging at all. It's quite "on trend" and chaotic – but that doesn't stop it being great.
The bright packaging and huge sans-serif typeface looks very modern but almost budget. As Coffee Beans are looking to bring affordability back to the coffee market, this look works for them.
It certainly doesn't look high end. More fresh, exciting, and appealing.
And how can you not love the illustration and colour work?
The lesson here, is knowing what you're setting out to do from the start.
If you're going to aim for high end customers, then you need to know that from the start. If budget is your market, then your identity and packaging should reflect that.

Credit to Bandido Coffee
Bandido Coffee
This fun little design for Bandido Coffee is simply outstanding. So simple, yet so imaginative.
It reminds me of when I'd run through a newspaper and draw faces, beards, and glasses on the people pictured.
The traditional bandit mask is the primary design device that makes this design work so well.
It sits flush with the top of the coffee cups and bean bags. And it also allows coffee drinkers to draw on their own unique mouths and other distinguishing features.
It's minimalist, expressive, and easily some of the most creative coffee packaging we've seen.
One of my favourite implications with this, is that they've printed bandit masks onto other brand's loyalty cards, which they then use as their own.
That's perfect. Essentially, it's a coffee heist.
Perfect branding, from concept, to completion.

Credit to Here Design
Redemption Roasters
Redemption Roasters win the plaudits for the most innovative business model on the list.
Each batch of Redemption coffee is prepared by inmates enrolled in a training programme at a Youth Offender's Prison.
"Here Design took inspiration from this powerful story of redemption through skill-building within the inmate population in the design of the new Redemption Roasters identity, following the journey with a series of colourful graphics, symbols and illustrations."
The packaging reflects the journey the offenders take. And you can see that come to life through the shapes, symbols, and illustrations that are used.
The logo mark and brand identity itself is also very clever. And your packaging design should work alongside and support your brand identity.
Two Rs (for Redemption Roasters) come together to form a keyhole, to represent prison and being locked up. Or, to represent the unlocking of potential, which is what Redemption Roasters are doing.
In terms of concept, Redemption Roasters really have it nailed. The design work is outstanding too.
Remember, when creating your packaging, you need a strong brand identity and concept first. Don't start with your packaging and work backwards. That's where a lot of brands fail.

Credit to The Dieline
Elite Coffee Capsules
And finally, let's take a look at Elite Coffee Capsules.
Elite have designed their coffee packaging in a way that almost resembles chocolate.
They've also opted to distinguish between product lines by using a different colour, and a huge sans-serif number on the background of the packaging.
And that works for me. It's not something I've seen other companies do.
This packaging really comes into it's own as part of the larger product range. Each of the packages look great when stacked with other products in the range.
Think about that when creating your tea or coffee packaging. Are you creating a standalone product, or will it be part of a range? And what will you do to reflect that?
Brewing Up a Storm with Tea and Coffee Packaging Design
Diving into tea and coffee packaging has not only made me thirsty, but it's got my head buzzing with great ideas.
I feel like I've had five shots of espresso.
Packaging design works best when you have a strong brand identity to bounce off.
Secondary to that, you need a unique concept for your product range. Concepts drive creativity.
Costs can be cut by using stickers, or simplified packaging. But if you can afford to, you can go all out and create something really special.
What do you think? Are you starting a tea or coffee brand soon? If so, don't hesitate to get in touch.