As a business owner, building brand loyalty is crucial to the success of your business.
If you have a company and you haven't thought about building brand loyalty yet, you might be missing out.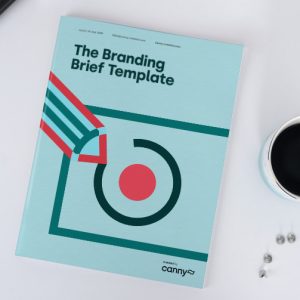 The Branding Brief Template
The Branding Brief Template is a free template that will help you get the brief for your branding project right. W...
Building those life-long relationships with your customers is what makes a brand last. Taking care of these relationships is something every brand needs to focus on.
Here are some useful tips and proven advice for any brand hoping to build that loyal customer fan base.
To begin, let's look at a definition of brand loyalty.
What is Brand Loyalty?
I am one of those people that love surprising people with coffee. But coffee can be such an individual choice.
Here in Canada, we have a great brand of coffee that instills Canadian pride in the hearts of all.
A coffee so legendary, it bridges the gap between a hard-core Starbucks fan and an instant coffee lover beautifully. It's the coffee that we all seem to love, and now that they offer dark roast and original, you can please just about anyone with your selection.
Tim Hortons.
Nobody ever complains when you show up with Tim Hortons. Tim Hortons has come to symbolize coffee and Canadianism.
Lines are legendary every morning as you go to get your "Double Double" (two creams, two sugars), another Canadian favourite.
How did a simple cup of coffee, or rather, a coffee house become such an integral Canadian brand?
By building brand loyalty.
Not sure about brand loyalty? Well, check out this video:
And by the way Britain, if you think you're off the hook, you're not. Tim Hortons plans on bringing some of that great Canadian brew to the U.K. soon.
That's what we'll be talking about in this blog post – building brand loyalty.
How do you build a brand that wins over the hearts and minds of your customers? If you want to create a brand that becomes a fabric of our society, then read on.
Ways to Build Brand Loyalty
If you're looking to create brand, then you need loyal customers.
When someone is loyal to a brand, it means when faced with a decision between you and your competition, they pick you every time. Clearly, all business owners want you to prefer their brand over their competitors.
But how exactly do you create that kind of allegiance?
Let's take a look at five ways businesses can move relationships with their customers from casually dating to fully committed:
Offer something unique and reliable
Focus on that one thing that makes you great
Provide outstanding customer service
Establish worthwhile loyalty programs
Become masters of social media
Your goal is to create a positive customer experience every time they interact with your brand, little by little making them fall in love with the product or service you offer.
Offer Something No One Else Can
Successful brands attract and keep customers by offering something unique.
For example, there are these sandwiches I get my friends and family when they are going through a difficult time, and I want to bring them a meal (I'm a terrible cook). I am willing to travel across town to this small deli just so I can see their faces light up when they see me carrying that signature brown bag.
This deli offers something no one else can provide.
It's more than a sandwich; it's an eating experience unmatched by any other sub shop in our city. Their customers are loyal and with good reason; they sell a delicious product that has never let them down.
How are you unique?
Whatever it is, tell people about it! If they haven't experienced it yet, give them a reason to try whatever it is you sell; they can't fall in love without going on a first date.
Brand loyalty doesn't happen automatically but is earned when time after time, you deliver an unforgettable experience unmatched by your competition.
Focus On Your Special Something
Once you've found your 'unique brand attribute' you'll need to tell your audience exactly what that is and build on that something special that you want your company to be known for.
You may offer a product that is completely organic, locally sourced and caters to the healthy food market – go with that. As such, you might find you want to work on some unique food packaging designs.
Or maybe you've created some sort of bacon subscription club that caters to people who just can't get enough of that smoky, salty goodness.
Your 'special' brand attribute is what's going to drive your brand story, your marketing efforts, all communication.
From the very beginning of your brand story to every touchpoint with consumers, you'll want to reflect what makes your brand unique and special.
What if my 'special' thing is an untouchable quality?
Good question. Let's go back to the Tim Horton's example. They might be known for having a simple, good, hot fresh cup of coffee, but that's not the brand story they tell.
The brand that has weaved itself into the fabric of what makes Canada great, with great storytelling. With their "Every Cup Tells a Story" marketing campaign, Tim Hortons solidified their hold on the hearts and minds of all Canadians:
As Tim Hortons expands their company into the U.S. and the U.K., it will be interesting to see their marketing and branding strategy play out.
Why?
Because they won't be able to use the goodwill they've built here in Canada in their marketing efforts moving forward.
They have struggled to find that stronghold in the U.S. market but continue to try to expand their brand, not just in other markets but here in Canada. Only time will tell if this is a smart branding strategy, or not.
Redefine Customer Service
When I hear the words "Customer Service" it doesn't make me feel all warm and tingly inside.
The thought of contacting customer service makes me feel tired, annoyed, and anxious all at once. Life is short—I don't want to spend it on hold listening to elevator music or worse yet, arguing with a stranger over a simple return.
If you want to build brand loyalty, improve customer service experience.
Just one positive encounter can make customer's fear and anxiety over contacting you slip away. In its place, you will have a lasting appreciation and a willingness to invest more money in what you offer.
For example, I recently contacted an online retailer about a faulty product. I was geared up for the impending battle with Sue from the Customer Service Department, holding the product in one hand and my credit card statement in the other.
After I had explained my predicament she did the most unusual thing; she genuinely apologized for it, immediately refunded my $25 purchase, and gave me a $10 credit for future purchases.
Hearing this good news, I felt my entire body relax. My shoulders came down, my hands released the evidence onto the countertop, and a smile came to my face.
That day, they gained a loyal customer. And loyal customers are worth their weight in gold to your business.
How can you build quality customer service online?
Building quality customer service will help your brand to build brand loyalty. But how can you do it?
Pay Attention to Your Website Design
You don't want to frustrate your customers by having a hard to navigate site that frustrates them. We've all been to sites that are difficult to navigate.
We've talked about this before on the blog, so make sure you're not making one of the top website design mistakes.
We've all been to sites that are difficult to navigate.
If you invest some budget in professional design, it will go a long way to bettering your customer experience, which in turn is how brand loyalty is created.
Don't let your site become a sore spot in your branding efforts.
Contact us if you need help with your web design.
Get Your Packaging Right
Who doesn't love ordering a product online and getting something special in the post box?
If you want to make your customers love you, want to come back, and brag about their purchases with you, make sure you package up your goods with some style and grace – or something else that communicates your brand's quality.
I happen to love this creative packaging from Thelma's Treats, a company that delivers homemade, fresh-baked cookies right to your door.
Their unique packaging idea: a cardboard oven that opens up and reveals – cookies! Imagine that!
What a simple, unique concept that gives your customers something to talk about with their friends, and coming back for more orders.
Celebrate Your Customers' Milestones, Like Birthdays!
Who doesn't like free stuff on their birthday?
One way to give your customers all the feels is to personalise their experience and giving away free stuff on their birthday is a great way to make anyone feel extra special.
Personally, I look forward to my once-a-year free venti vanilla latte, extra foam, extra hot selection from Starbucks every year on my birthday. (Yes, I'm talking about coffee once again in this post. I swear I don't have a problem.)
Don't forget to send your customers a special happy birthday reminder with promises of free stuff of course!
Encourage Customers With a Rewards Scheme
Loyalty programs give your customers a reason to love you. Customers love a good deal, exclusive access, regular discounts, and even the occasional gift.
Ecommerce giant Amazon has an excellent rewards program called Amazon Prime.
For $100 a year, Amazon Prime members receive free next day shipping, free unlimited photo storage, and exclusive access to free movies, eBooks, music, and TV shows.
Could you do something similar?
Stop laughing—it's possible!
Even if you are a one-man shop, I'm betting there are other small business owners out there willing to team up; they want a successful rewards program just as much as you do! Together, you might be able to offer incentives your customers can't refuse.
It doesn't have to cost $100 like Amazon Prime, it could even be free to join, but the point is you are adding value to their overall experience, and it shows them you care.
A word of advice: Don't overthink it.
The best loyalty programs are simple to understand, for both customers and employees. You don't want to create a situation where your program has the opposite effect on your customers by making them angry or frustrated with overly-complicated rules and regulations.
Let's take a look at some good examples of rewards schemes that work in the UK:
Subway
World renowned sandwich maker Subway run a points based loyalty system called the Subcard. Like most loyalty schemes these days, you can download their points card directly to your phone. This is super handy, because you never forget your card.
No need to rummage through one of the 50 cards filling out your purse or wallet to find it somewhere near the back, jammed between two others that seem to be holding it in some sort of vice!
The Subcard has a different way of allowing you to boost your points. They have introduced the Subsquad feature.
This allows you to add up to 8 friends to your card/app. If one of those friends buys a Subway within 4 hours of you buying one, then your card will be boosted with a 50 point bonus.
That's pretty cool and would definitely make your points mount up!
Costa Coffee
Costa Coffee run a reward scheme that allows customers to earn points based on purchases called the Coffee Club.
For every £1 spent you receive 5p credited to your Costa card. You are free to redeem these at any time on any item. It's the little things like this that stop customers going elsewhere. People want those free points!
It does take a while to build Costa points. If you bought a medium coffee you would receive 10p in points. So, you would have to buy around 20 coffees before you got one free. But hey, a freebie is a freebie and I drink a lot of coffee.
Tesco
Tesco has their Club Card reward system. This one is a more interesting reward scheme as you can earn the points in many different areas within Tesco. You can collect in the most obvious area, groceries. However, you can also collect on their car insurance and mortgages.
This is clever because it makes customers think about their other services.
Let's take mortgages for example:
I would say most people do a search and go for the one with the lowest interest rates.
This is where the club card comes in. For example, if Natwest bank and Tesco come out with the same mortgage offer. Who do you choose? That's when you start looking at the incentives.
If you're already a Club Card holder you are likely to be swayed by the incentive of the points you can collect. If you are not a Club Card holder then chances are you might fast become one.
And boom, Tesco have a new customer.
The way Tesco allow you to spend your points is also interesting.
Unlike most other companies, you can redeem your points outside of Tesco in places like Odeon, Cineworld, Pizza Express and English Heritage. This opens up your customer base.
Cinema enthusiasts are more likely to shop at Tesco rather than Asda as they get more out of it. They are doing their grocery shopping anyway, why not benefit from it too.
Odeon
Odeon has the Odeon Premier Club system and I know that Tony loves it. If you are a regular cinema goer then this one is for you.
For every £1 you spend you receive 10 points on your card. You can earn these on both the cinema tickets, the in-store Costa and Ben and Jerry's counter and Odeon's own concessions counter. (I know right, some people actually buy those expensive nachos!)
If you're like me, and you visit the cinema at least once a week then these points mount up fast!
Boots
Boots have their Advantage Card. I was talking to Tony's partner about this and she has a love-hate relationship with it. Whilst she loves the fact that you can collect points as you shop, she's not sure it's actually worth it.
Why?
Because as a rule, Boots tend to be more expensive than other places.
The one thing Boots do offer through their Advantage Card is a booklet of offers and double point vouchers which come through the door from time to time. These are useful and allow you to really boost your points balance. (If you remember to do it!)
The Advantage Card can be one of the more frustrating loyalty cards out there. There is definitely room for improvement.
It would be great if they could find a way to apply the postal vouchers to the card so you received them regardless of whether you remembered the little scrap of perforated paper or not. That would make a world of difference to their customers.
Use Social Media to Build Brand Loyalty
Social media is a great way to engage your customer. With over 1.5 billion users on Facebook, 320 million on Twitter, and 300 million on LinkedIn, chances are, your customers are there. Establishing an account will help communicate important information about what you offer and why they should care.
It will also help humanize your brand by providing an opportunity to showcase its personality and feel through thoughtful content marketing like blog posts, videos, and infographics.
While these tips are not extensive, here are some ideas and examples of how you can use social media outlets to build brand loyalty.
Be Consistent
Your social media pages should be updated regularly with useful information your customers perceive as valuable.
Be consistent with your branding too. Make sure your taglines, look, color scheme and logo are consistent to your brand among your social media accounts.
If you ever rebrand your company, your entire brand must change – that means social media sites, marketing materials, website and anywhere else your name belongs.
Be Current
Your customers are more likely to read what you say if it's relevant to what's happening in the world, and your business, today.
Avoid repeating tired slogans or old marketing messages just for the sake of having something to say; your customer is smarter than that!
They also are impatient, and you could quickly lose a follower.
Be Funny
When it makes sense, humor is a great way to get likes and get your content shared on social media. Depending on your brand, make sure it is appropriate, reflects your core messaging, and most importantly—make sure it is funny!
There are some brands that know how to make us laugh, and we sure do love them for it.
We happen to love this classic tweet from the Newcastle Brown Ale team that adds humour, yes, but certainly does sell their brand quite well also.
We searched high and low and found the best beers in Britain. Unsurprisingly, they're all made by us. #NoBollocks pic.twitter.com/wNYoUaCHIF

— Newcastle Brown Ale (@Newcastle) March 24, 2015
Give Your Fans a Voice
Social media is a great way to get your customers talking.
Ask leading questions about their experience with your brand and encourage them to leave stories on your page. This exchange can help others learn about who you are and why you matter, but it also requires some oversight to guard against pranksters looking to post something for a laugh.
Use social media not only as a platform for announcements but as a way to connect with your customers in real time, giving them a voice.
Facebook is a great way to connect and ask people questions about your brand. You can ask about their experiences, and even ask for improvements.
If you do have a business Facebook page, make sure you give it some love.
Too many brands ignore one branch of their social media and miss out on key opportunities to connect with their consumers.
A great tool to share tips and content is Buffer, for social media posting.
It's an easy to use platform that allows you to post content updates to all of your social media outlets at once.
You can also easily see your analytics and the reach that each post has, and you can 're-buffer' posts that you want to share again.
Building brand loyalty will always be about building those relationships with your customers. You need to be curious about them, want to know them as much as possible and share their interactions with your brand as much as possible.
You can always take that curiosity to the next level like Adidas has with their "Unite Originals" campaign, which invited individuals to collaborate and integrate the brand into original, creative works that Adidas used to further push and market their brand online.
Be Prompt
If your customers use social media accounts to ask you questions, make sure to answer quickly and professionally. This response could vary from a personal email, phone call, or perhaps publicly by responding to their comment on your page.
Either way, make sure the tone and delivery are always professional, courteous and on brand, whatever the circumstance.
If you are unsure how to use social media, or you would just like some guidance about best practices, reach out to a local digital marketing agency or consultant for some help.
It's that important!
Too many brands don't have a dedicated person managing their social media outlets and are missing out on big opportunities to build those customer relationships. Don't be one of those brands!
Offer Specials to Online Customers
If your customers are engaging with you online, you need to find creative ways to reward their online loyalty. Get the attention of those loyal followers by offering special timed discounts or sales, or first-come-first-serve offerings that will miss the offline folks. We love this example from Infinity Sauces, which offered this shirt for anyone who ordered 4 bottles of their sauce on their website.
Pull Back the Curtain and Let Your Customers In
One of the ways a brand can build loyalty and trust is to pull back the curtain and let others experience the 'behind the scenes' part of the brand that they'd normally never see – the blood, sweat, and tears that go into creating your product.
I recently wrote an article about tonlé, a clothing company that maintains a zero-waste approach to minimize garment waste.
They also provide a safe working environment for women in Cambodia, that would not have access to fair wages and safe working conditions otherwise.
Not only do they use social media to talk about their beautiful clothing, but they use their platforms to highlight the social issues they care about, and the women who make their clothing.
In this example, letting us see 'behind the scenes' of their brand not only provides compelling content, but it helps us connect with the larger mission this brand believes in.
It helps build the brand in the eyes of their customers.
There are many examples of tonlé showing us the inside views of their company, from the Cambodian women weaving, to internal photos of the silk screening process. Here is a video that gives us an insider look into their brand by showing us their entire process from start to finished garment.
Use Twitter to Develop a Social Listening Strategy
One of the best ways to build brand loyalty is to listen to your customers by developing a social listening strategy that allows you to react, even in real time to your customers' ideas, complaints, and desires.
One of the advantages of social media today is the ease of which people can complain about a service or company.
If you are actively listening to your customers, and addressing their issues, you will not only gain that particular customers' trust, you will build trust among the thousands who are watching how your company handles complaints.
Twitter can be a great primary channel to handle complaints, or even acknowledge some great ideas as well – if you have a dedicated Twitter feed (and someone to manage it).
There are many examples of how companies use twitter to build brand loyalty, but here's one from Jet Blue:
My View during all the flight (4hours). No movies, no TV. First complain to one of my favorite airline. @JetBlue 🙁 pic.twitter.com/Cipl9Pjiy6

— Esaí Vélez (@EvpLares14) November 26, 2015
How did Jet Blue respond?
@EvpLares14 Oh no! That's not what we like to hear! Are all the TVs out on the plane or is it just yours?

— JetBlue Airways (@JetBlue) November 26, 2015
Talk about a way to connect directly to your customers and give them a good reason to choose you every time!
@EvpLares14 We always hate it when that happens. Send us a DM with your confirmation code to get you a credit for the non-working TV.

— JetBlue Airways (@JetBlue) November 26, 2015
Jet Blue dedicated someone to engage with customers on Twitter, then used these complaints to market their services online. A simple customer request became a branding bonanza!
Talk about a win, win!
Building Brand Loyalty: How to Turn Customers Into Lifelong Fans
You don't have to be an eCommerce giant like Amazon or a coffee powerhouse like Tim Hortons to form an allegiance of brand loyalists. People will choose you over any other available option if you give them a good enough reason.
If you do want to build a loyal following, get online.
Connecting with your customers through social media is a great way to build your brand and a following. Start by using some of these ideas to get you started.
Let us know if any of these tips helps you build your brand and following. We'd love to hear from you! And if you need help in the branding department, do get in touch.
We've helped countless brands find their face (take TLR Global for example), and can help you too.