Content marketing services around the world are on the rise. Everyone is a content creator these days.
But content marketing is one of the many things we do well here at Canny. It's how we grew our business from nothing to something. For our other services, check out our web design deliverables and our branding list of services and deliverables.
There is plenty of content on the web.
There is plenty of content about content on the web.
And, there are certainly plenty of content marketing agencies that sell content marketing services, talking about content on the web!
It gets a bit lawless at times, with contradicting info and everyone claiming to be the voice of reason.
This post isn't that.
This post goes through what Canny can offer through our content marketing, what types of results you could expect to see, and how we can support you.
The Marketing Brief Template
The Marketing Brief is a free template that will help you get the brief for your marketing project right. Whether ...
Content marketing services and SEO marketing can be a complex beast to get your head around, especially while you're running your own business.
If you are currently paying for Google Ads or, even worse, if you are reliant on Google Ads for your traffic, then content marketing is the solution for you.
Canny deliver a complete end-to-end content marketing service that provides a consistent source of traffic, even after the project is complete.
Anyway, enough about us, let's jump into our complete list of content marketing services and deliverables, shall we?
Content Marketing Services and Deliverables 101
Realistically, when thinking about content marketing services and deliverables, your starting points should be:
Content Research
Content Strategy
Content Creation
Content Marketing
SEO
When working with new clients, Canny can help, advise, or even entirely take over the above processes and execute a fully realised content marketing campaign on your behalf.
Understandably, that level of service is not in everyone's budget, or even in their best interest.
And, you might even have your own marketing team to take a look at this for you.
Below, we've outlined each step of our content marketing services, why they are important, and how best to execute them.
Content Research
Difficulty: Medium
Here at Canny, we're really good at this.
We consider angles of attack and potential keywords that most wouldn't, to ensure maximum exposure of your content.
If you're on a shoestring budget, and don't want to farm keyword research out to an agency, then you can provide your own keywords.
If you do have the budget, it's definitely worth handing over to the professionals.
Research is often talked about as the step 0 of content marketing.
After a discussion around what it is you really want your content to do- and there are so many different things content can do – and what your customer base is looking for, you would generally dive straight into research.
One of the most important things you can do is competitor research, this is something we will tell everyone, regardless of what content marketing service you choose to run with us.
Competitor Research
Competitor research is a great jumping off point for content marketing.
It gives you the opportunity to emulate successes, avoid mistakes, and benchmark your own progress against competitors.
Often, competitor research (also known as competitor analysis) gives you an insight into core opportunities for your own business marketing.
The gaps in content for your competitors can be a place where you develop into, and carve a niche unique selling point as specialists in a certain area or sector.
To conduct competitor research, we at Canny start by identifying your key competitors.
Whilst competing with major industry leaders isn't impossible, it can be pretty tough to do so right away as a newcomer to the market, so aiming for something more surmountable might be an idea.
If you are just starting out as a recruitment agency, for example, you probably don't need to take a run directly at The Adecco Group or any of the other big players.
Finding companies providing similar services to your business at a similar level and capacity is key.
These are your direct competitors. Have a look at what they are doing, what content they have on site, where their backlinks are coming from, and where you can gain some ground on them.
At Canny, we use a multitude of tools to examine competitors for content opportunities.
We look at their rankings and organic traffic levels, what sort of post is ranking well, what keywords your competitors are ranking for, and what industry specific terms they are not ranking for that you could potentially tap into.
As a general benchmark, we would look at around 3 to 12 competitors, depending on several factors.
This gives us a really strong base of understanding in terms of the type of traffic you could expect from blog posts, the level of competition out there, and the sort of thing that we should be including in your content strategy.
It also helps us identify content gaps and keywords to use when developing the content marketing strategy.
To cement this understanding, we then move on to industry research.
Industry Research
Industry research does tie into competitor research a little bit, in that by conducting your competitor research you'll peripherally gain a good awareness of industry terms and trends.
Industry research more specifically gives you an overview of where your company sits in the industry, and gives a better idea of what sort of strategic content points of interest will provide the greatest benefits.
From industry research you get a good idea of what is working in the industry, and what isn't. It shows what types of content seem to resonate with people, and where brands are performing well.
This wider overview doesn't provide as granulated a view of what it is you should be doing as competitor research, but it informs content strategy and tells you more about what you should be targeting, and how.
Once we have gathered broader industry information, and what does well within your industry, we move on to keyword research.
Keyword Research
Keyword research is the cornerstone of any SEO based content campaign.
From ideation to targeted keyword examinations and latent semantic analysis, which keywords you want Google (and other search engines) to find you for is vital.
At Canny, we would typically start our keyword research working in collaboration with you, the client, to ideate a list of key terms related to your industry that you'd like to rank for.
Once we have a longlist of keywords, we then check the viability of those keywords and look for the best opportunities among that list.
We do this by looking at keyword difficulty, search volume density, click through rate, and the stability of the search engine result page overall, among other factors.
We also check terms similar to our suggested keywords, and related searches, as well as identifying long tail keywords with strong search intent to maximise exposure.
This, in conjunction with the keywords identified from competitor and industry research, form the base of the content strategy to ensure you create a competitive, profitable and engaging blog that serves consumer need.
With keywords identified, we then formulate a content strategy around our best opportunities, audiences, and intentions.
Content Research: The Cliffnotes
To conduct research for content you need to focus your research on three key areas:
What your competitors are doing successfully
What your industry is engaging with
What your audience are searching for, specifically
From there, you're in a good position to develop your content strategy.
Content Strategy
Difficulty: Medium
By following these steps you'll get a fairly well formed content plan, but it isn't something to be rushed.
It sometimes feels like content strategisation is never done, as you go and revise your plan 3 or 4 times a week.
You also need to build in room to be flexible, so that if something comes in and changes the game in your industry (for content marketers it tends to be the Google algorithm updates) you need to have space to pivot your plan.
Developing a flexible and resilient plan is pretty tough, and if it's within your budget I'd always recommend passing it over to Canny to fully develop, but again, if your budget doesn't allow for it we would be happy to execute any content marketing strategy you have developed.
You'll find that a lot of what you see below falls into the content marketing strategy side of things, although there are a few deliverables of note.
Five W's and an H (5WsH)
Five W's and an H is often mentioned in journalism, to ensure an article covers the important aspects of a story.
Often attributed to Thomas Wilson, an English rhetoritician– which is a philosopher, but just for grammar- the Five Ws and an H first crop up in 1553.
Who, what, and where, by what helpe, and by whose,
Why, how and when, doe many things disclose.

-The Arte of Rhetorique,1553
Still useful in a digital age 450+ years later… not bad.
Our 5WsH helps define the overall purpose of the content plan, before getting started on the more specific details like forms of content, keywords targeted, and content titles etc.
Let's go through Canny's 5WsH process for content strategy.
WHAT are We Trying to Achieve With Our Content Marketing?
In this stage, we decide what the content will be for and what content marketing services to offer you by proxy.
This should be a single overarching goal that is in line with the goals of the business as a whole.
It is easy to write this section off, and say that content is purely to drive traffic, but when given a little bit of thought this can be the most valuable aspect of the content plan, and go on to inform tone of voice and branding in a big way.
Think about whether traffic really is the number one priority.
Would you not rather have more leads with a similar amount of traffic?
Would content be more valuable if it was used to reposition your brand's voice?
Would you be better off promoting your business by educating your existing audience?
What you are trying to achieve is really important when considering a content strategy, and often shapes everything else around it.
It's really frustrating as well, because traditionally the 5 Ws and an H start with 'who', rather than 'what'.
Our 5WsH runs: What, When, How, Who, Where and Why.
Oh well… we always were a bit different.
WHEN are We Looking to Achieve Our Content Marketing Goal?
After deciding on the true 'what' of it all- what you are trying to achieve- the next stage is to pick when you'd like to have achieved your goal.
At Canny, we tend to use a 6 month timescale, but we know Rome wasn't built in a day.
If your goal is to use content to take over the world, that's great, and we're with it.
But give yourself a realistic short term goal, like maybe using content to take over the local dog park.
6 months is a pretty good time frame for that.
The world will follow.
Joking aside, working on quarterly or biannual timescales is much more efficient and practical for the 'when' aspect of strategic content planning.
It leaves room to be reactive to major industry changes but keeps you ahead enough of the game that eventually everyone else will be playing catch up to you.
With a bit of foresight you'll never be scrambling at a deadline again, and content will be produced predictably and reliably – meaning you can focus on other things, safe in the knowledge that your content is there and working for you regardless.
Onto the next one, the 'how' of it all…
HOW are We Going to Achieve Our Content Marketing Goal?
This section takes a little bit more thinking.
The HOW asks you to refine your single overarching 'what' goal into more specific, achievable metrics.
If your single overarching goal is, for example, to 'grow more useful leads', the 'how' of it all might look something like this:
Tailor content to appeal to [insert industry professional buyer persona here]
Create content that stresses our value proposition/ unique selling points
Publish content that encourages people to consider their specific needs in regards our services, and include strong call to action points throughout the copy
Manage expectations and educate potential clients, so that leads that come through are wholly in the know as to what they expect and want.
This is where we get into the real nitty gritty of the content plan, and truly define our step one 'what' offering.
Once this is locked down, we can make like an owl and 'who'…
WHO Do We Need to Engage With Our Content to Achieve Our Goals?
This section is for deciding who our content should speak to.
Again, this is geared towards the overall goal, the what we are trying to achieve.
If we are wanting to increase brand reputation via content, we would need to be engaging with industry leaders and the wider community.
We would create content that didn't shy away from jargon and stuck to a professional, authoritative tone, as that is what speaks to those particular people.
If we are looking to increase leads, we need to be engaging with key buyer personas and speaking in language suitable to them.
The difficulty of talking about the 'who' of it all is that the 'who' changes from project to project, industry to industry, and even day to day.
For this part, so we're not just going off of guesswork, we tend to examine demographic metrics pulled from Google Analytics or case studies into industry segmentation.
In a worst case scenario, we look at demographic reporting from major businesses within the industry to get a snapshot of the sort of audience we are targeting.
The 'who' gives a lot of value and makes sure that your tone of voice is suitable. Defining your audience as clearly as possible gives you the best chance for success.
And with that boxed away, we can move onto the 'WHERE' of it all.
WHERE Do We Need Our Content to be Seen to Effectively Reach Our Target Audiences?
Instagram
Facebook
Your own website
Newsletters
Realistically, there are hundreds of places your content should be appearing to maximise audience capture.
In fact, your brand touchpoints are almost endless.
Deciding what the most suitable channel is can be challenging.
More often than not, a blog hosted on your own website is usually the best vehicle for content delivery.
It is entirely in your control, there are no guidelines to navigate other than your own, and growing organic traffic to your website is still the best way to increase consistent, high quality traffic.
From there, you can use social media channels to push traffic to your website.
Some campaigns we work with will also have non-digital spaces that may need to be considered as well, and timing digital campaigns with real world campaigns is vital.
The core to the 'where' section is finding out where your core audiences exist, and existing in those spaces naturally.
If you're already part of the conversation and perceived as a valuable member of the community, it's easier to connect with audiences, so don't underestimate the value of a social media presence.
Once all of that is boxed away, we've only got the 'why' question to answer, and then we can finally get into all of the lovely nitty gritty that makes content strategy so fun and interesting… to me, at least.
WHY…?
I was a deeply annoying 6 year old.
I rarely did what I was told, always asking 'why?' 'why?' 'why?'
"BECAUSE I SAY SO!"
Auntie Ann, circa. 1997.
Never once did it occur to my Auntie Ann that this insatiable curiosity would serve me well in my professional life, but 'why?' is the most valuable question when it comes to content strategy.
Why will this method of content delivery work?
Why are we choosing one method of delivery over another?
Why are we going with this tone of voice?
Why are we even creating this content?
Why do I keep writing rhetorical questions in lists?
If you've answered the other questions in the 5WsH process a lot of these answers should hopefully be pretty self-explanatory, but it's always worth checking your logic at every step before publication.
The annoying inner 6 year old that questions everything sometimes has a point, and making sure the WHY of the content plan is locked down helps you keep everything as targeted and focussed as possible.
'Why?' ties everything together – it tells us why we're doing what we intend to do, and why we think it's the right thing to do.
Accountability is cool. Never stop asking why.
6 Month Content Marketing Strategy Plan
Now that we're done with 5wsH, it's time to finally create a plan.
As previously noted, we at Canny like to work in 6 month sprints.
If the project runs longer than 6 months, think about where the project should be in 6 months time.
Once you can see your 6 months stretching out in front of you like an inviting open road, break those 6 months down into single manageable months that you can then plan for.
Assign a purpose or purposes to each month to begin with, and break those months down into weeks, and then days.
Depending on how closely you want to monitor productivity and manage your timescales in ultra granularity, you can even try to box down to the hour timings, but in most cases that is a little bit overkill in the first instance.
To explain how to develop a content strategy, it's useful here to give an example.
In this example, I'll be using the fictional company Lindsay, Johnson, and Hardy limited.
I could use Canny as an example, but it tends to make competitor research really easy for our competitors if we hand over 6 months of strategy in a blog post so…
Lindsay, Johnson and Hardy sell cars. (At the time of writing, Canny doesn't work with any car dealerships or private car sellers… but, you know, if you like what you see, give us a shout!)
In a recent content plan developed for Lindsay, Johnson and Hardy, we mapped out 6 months worth of content in Google Sheets.
They then decided on themes that furthered the key business goals every month.
Month 1- Electric vehicle sales and reviews
Month 2- Hybrid car sales and reviews
Month 3- Luxury SUVs
Month 4- budget SUVs
Month 5- budget saloon cars
Month 6- Cars of the future
We then granulated further, into how each week would play out.
We aimed to put out 2 new blog posts per week, accompanied by 1 weekly poll on LinkedIn and 2 posts to our corporate instagram.
The last week of the month would be reserved for a big finish, a major post that encapsulated all of the best content we'd put together in a month.
Using our 5WsH, Lindsay, Johnson and Hardy identified the following:
What: We would like to diversify our client base and appear more environmentally conscientious, whilst also retaining the high end client base we currently have.
When: At the end of 6 months, we would like to have produced organic, evergreen, long form content that will begin to attract a wider audience.

By that time, we would also like to have achieved our short term goal of being perceived as more environmentally friendly, so that new customers entering our site have a high opinion of us initially.

How: We will produce targeted content, using core keywords identified from our previous research to ensure maximum audience exposure and engagement.

We will also be utilising our large LinkedIn and Instagram presence to direct more traffic to our website.

Who: We will tailor our content to young, eco conscious professionals who would love a luxury car but can't afford one just yet.

This tactic will breed trust and drive repeat business when the audience is in a position to buy more luxury priced vehicles.

Where: Mainly on the blog, supported by LinkedIn and Instagram. These 2 social mediums have been identified as the space where our target audience are most active and likely to engage.
Why: To ensure sustainable, repeatable business even when regulations around non-electric vehicles are imposed in the near future.
From this, you can see how easy it would then be to seed in keywords relevant to the monthly themes, and build out a fully realised plan for 2, 3 or even 4 new blog posts a week.
From here, we move on to the actual execution of the plan.
Content Strategy: The Cliffnotes
To create a content strategy, you need to:
Define your contents' purpose
Define your audience
Define your timescales
Granulate your plan into daily or weekly deliverables
Once you've done that, in tandem with your keyword strategy, you'll be well placed to start your content creation.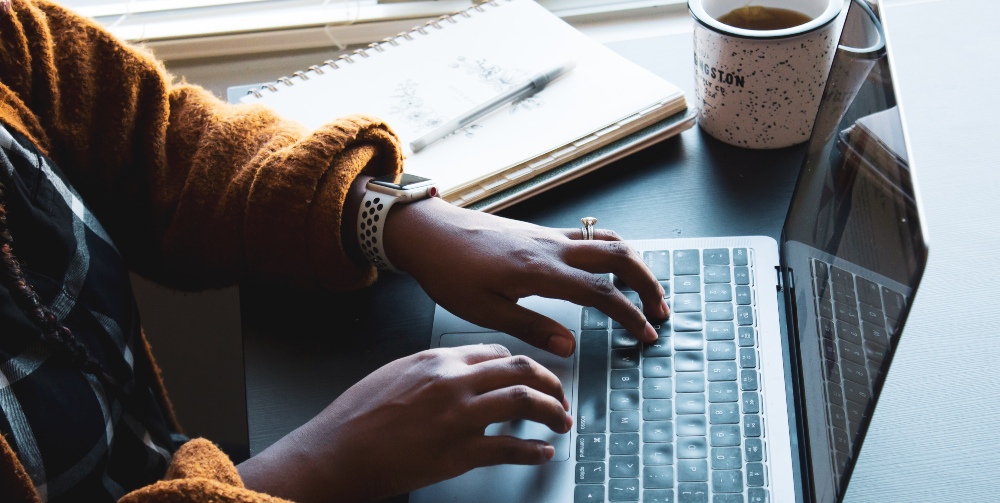 Content Creation
Difficulty: Medium/Hard
Content creation is easier to do badly than to do well.
That's the top and bottom of it.
Especially when it comes to search engine optimised content, there are ways of writing that just don't occur to anyone who isn't well versed in all of the nuances of content creation.
I'd recommend passing this process over to Canny, as it is the most time consuming and impactful.
This is the meat and potatoes of content marketing, and presumably what you've come here for.
Incidentally, we do it phenomenally well.
Blogs
Finally… The actual creation of the content, and one of the most notable content marketing deliverables.
You've done the research, you've done all of the ideation, and you finally sit down to write. Right?
Well…
not quite.
At Canny, just to ensure consistency in the way blogs are delivered, and to pinpoint focus on our chosen keywords, we first framework out the blogs.
This involves going through and deciding on key paragraph titles such as 'content creation', '6 months content strategy plan', and 'keyword research'.
After we have our structure, we bullet point out the key points we want to make under each heading.
If you need help with content marketing and don't have the time or resource to get everything done, but don't have the budget for a full content and SEO strategy to be built and executed, we can provide you with researched and frameworked out blogs at a discounted rate as compared with our full SEO and blog offering.
It takes all the pressure off you to do anything… other than fill in the gaps!
Once we have everything filled out and curated to the point where we are happy with it, we go through a '2i' process where we get one of our colleagues to read through what we've written to check through for any typos or missatkes…
See what I did there?
Once we sign off on a piece of work, we then:
Mark it up with html mark up
Source suitable images using stock photography websites to avoid accidental copyright infringement
Add alt-text to the images for accessibility and SEO
Resize the images so they appear uniform on the site
…and then we publish.
Once a blog is published we go back through old blog posts and find places to organically link to the new blog from the old blogs, making sure our internal linking is on point, for SEO purposes, and user experience best practice.
Writing it out like that really puts into perspective how complicated a thing it is to fully optimise a blog…
I thought I was just writing clever stuff and catapulting it into the great beyond but turns out I'm a rocket scientist!
Infographics
A great way to support your newly created blog content is with engaging infographics and custom graphic design.
If there's an opportunity within your content, then try to create a custom infographic to support it. Infographics take many forms, including;
Statistics and figures
A flowchart
Data visualisation
Charts and graphs
Illustrations
Infographics help support the marketing angle of content marketing too.
They're shareable, digestible, and easily linkable – which makes for a great content asset to have on your own website.
If people are interested in the topic, then see your infographic, there's a good chance of them sharing it on their own site or social media. This is an easy win, because you can then network with them on social, and hopefully, acquire a backlink to your website!
That's why infographics should play an integral part of your content marketing strategy.
Ebooks and Whitepapers
This is hands down my favourite content marketing play.
You attract a whole load of organic traffic to your website with blog posts and interesting content. And then, you offer them a content upgrade.
A content upgrade is a free piece of valuable and useful content that you offer your visitor, in return for their email address.
For example:
People interested in a blog post about eating a healthy diet, are likely to want to download sample diet and exercise plans.
You offer up something valuable, they agree to giving you their email address in exchange for the content. And then, the relationship building and nurture sequence can begin!
Remember:
With this tactic, you should always be as helpful as possible for your audience. It's not an opportunity to go storming in with your sales team!
Video
Video content is a great advertorial tool in any content marketer's toolkit.
Video content marketing is so valuable because it is the sort of content that breeds more content.
From one piece of video content you can get:
An extra video (behind the scenes footage!)
A blog post- transcribe your audio from the video
A video published on TikTok to drive traffic (a snippet of a longer video)
A video on YouTube
A week's worth of Instagram stories
A year's worth of original images
By shooting video and taking photos, even if you spend a couple of days doing it, you generate an incredible amount of useable content.
You also generate a lot of poor content that you shouldn't use.
Canny offers end-to-end video and photography content production, including editing and stylising video content.
Podcast
Podcasts are quickly becoming a must have commodity in many different industry sectors.
Recording a podcast gives you access to a huge audience that you previously may not have been reaching.
Podcasts also improve your intangibles – how you are perceived by potential clients.
If your podcast sounds professional, and gives value to potential customers, it goes a long way to building a relationship with clients.
Paying for a radio advert costs anywhere between £150-£3500 for a 60 second advert.
Podcasts are free, and typically run between 17 to 45 minutes, depending on format and topic… and a lot of people use podcasts as an alternative to radio on commutes, relaxing on an evening, or for background noise while working.
Even at the bottom of the barrel prices and the shortest podcast run time, you're gaining roughly £2500 in comparison to traditional paid advertising.
The best thing about this is, your content will always be findable even years later, so as long as you're producing consistent podcast content you'll have a huge backlog of valuable audio.
Again, podcasts can be a great source of additional content- behind the scenes videos, transcripts, even bloopers reel content can be used in podcasts further down the line.
Canny have professional level audio recording equipment and can help record quality first podcasts, as well as strategise on content for your podcast going forward.
Content creation: The Cliffnotes
To create your content, you have to:
Do it. Deliberately, carefully and professionally.
That's it. What more do you want?
Once you've got your super polished, perfect and perfected content, you're ready to move onto content marketing.
Content Marketing
Difficulty: Easy
Content marketing isn't difficult, particularly, as long as it's done right.
Promoting your content across social media channels is pretty low risk, and something that most marketing managers and CEOs should be able to do with little to know support.
Canny definitely can do this aspect of content creation for you, but would require access (and some autonomy) to your social media profiles.
You thought we were done, didn't you?
Your content is out there, and it's available and the journey is done.
Nope!
Now we've got to get our content out there, and do all of the great outreach stuff that makes sure our blogs get the best engagement possible.
Just think, the same way you'd get your marketing kit out there, you can do the same with your content. Outreach, outreach, outreach!
Content is never done.
If you have active social media accounts we'd tend to use them as the first step on the road to content marketing.
This is not entirely prescriptive, but ideally once a blog has gone live on your site we would also:
Tweet about it
Put it on LinkedIn
Put it on the company Facebook page
Add it to the newsletter, or email it out directly to the mailing list
Check the web for places where your blog would make a perfect link fit (using tools, not just manually reading every web page… obviously)
Add it to niche industry specific forums, Subreddits, or message boards
The trick to marketing your content is never be spammy.
If you're ramming your content down people's throats, it doesn't matter if you've written your industry equivalent of The Bible, no one will read it.
If you're choosing your modern day apostles (outreach channels) carefully to spread the good word, and they're delivering the message to people who want to hear it, then your website will soon be filled to the rafters with believers.
There is strategy involved in when to share your content too. Instinct says you should post when there is the most traffic on these sorts of sites- say 10am.
And then you and everyone else in your niche floods their socials with content at 10am, and you get buried in the slurry.
If your busiest time is 10am, try posting at 10:13.
You'll soar above the slush pile, you'll appear higher up on feeds, and you'll avoid everyone who has scheduled their social posts and content to go out, because who in their right mind schedules something to go out at 13 minutes past the hour?
Understanding the social media recency algorithms is cool, kids.
It's better to arrive late to a gig than to get lost in the crowd…and there's a reason the main act goes on last.
Content Marketing: The Cliffnotes
I could talk about content marketing for another 10,000 words.
I probably will at some point.
But the crux of it is that quality content will bring quality traffic, but it's easier to get eyes on your site if people are talking about it.
To succeed at marketing your content, you need to:
Actively promote your content across social media
Add your content to any of the channels you control
Get eyes on your content via your own networks
Be prepared to invest into content marketing
Once your content is promoted, it's time to take a look at the fruits of your labour.
You're ready to move on to reporting.
Reporting
Difficulty: Easy
Reporting should really be higher on this list, as the way you want to measure success should factor into all of your plans really.
For content marketing, reporting is a bit of a strange beast, as a post you publish on your site today may not begin to affect organic traffic on your site until Google recrawl the site and index your new content.
Unless your site is incredibly popular, this can take as long as 3 months to happen, so all of your reporting and measuring of the success of your content campaign might be ever so slightly delayed as Google catches up with the new stuff you're doing.
Always worth bearing in mind if ever you feel like what you're doing isn't working.
We can set up and customise Google Analytics for your site, and if that is the entirety of your interest in reporting then that is done.
For deeper analytics and reporting options, Canny have dedicated content tools that track lots of different metrics.
What Should We Report On?
General marketing reporting is good as it gives a broad overview of how your content is performing.
Google Analytics is the pound for pound undisputed champion of reporting, by virtue of the fact that it costs 0 pounds to use.
There are more in-depth and specific tools that we use at Canny, but we also rely on Google analytics pretty heavily.
The things that Google analytics measures are really useful to show how a post is performing.
The key things to look at from a content perspective are:
Page Views

This is your traffic. How many people are looking at your site. It's super important, and shows how successful your pages are.

Average time on page

This is how long visitors are spending on your site. Pretty self-explanatory, but it's a really good measure of how well engaged your audience is.

Exit rate

This is the percentage of visitors who leave your site completely from a particular page.

It's useful for measuring (or at least estimating) click through and conversion rate optimisation.

A high exit rate from a non-exit page is typically an indicator of bad conversion rate optimisation.

Unusually high exit rates tend to point towards a problem with the content.
If you keep an eye on these 3 core metrics and make sure they're performing well then you can be fairly confident your content is working as intended.
Other core metrics that Canny track tend to be things like backlink profiles, traffic sources, and how the posts are ranking for our targeted keywords (and often ones we didn't target!).
All of these factors tend to be more SEO related, and are well worth tracking as well but are a little bit more complex.
The difficulty comes when we think about measuring ghosts.
Measuring ghosts is when we try to measure the intangibles.
Blogs are a great place to position yourself as an industry leader, or expert in your field.
It also gives a space that humanises the company, and adds a bit of personality to the brand.
Humanisation closes the gap between you and your audience, but unfortunately it's kind of impossible to quantify, or hang metrics off.
There is obviously value in having a blog outside of just traffic driving and leads.
There just isn't a way to measure that value outside of a gut feeling for the time being.
I'm sure we'll eventually be able to measure these intangibles, but for now, all we can do is account for them and view the blog as a wider asset.
Speaking of the perfect crossover between intangible value and easily measured components that I spend hours on end thinking about… let's move on to SEO.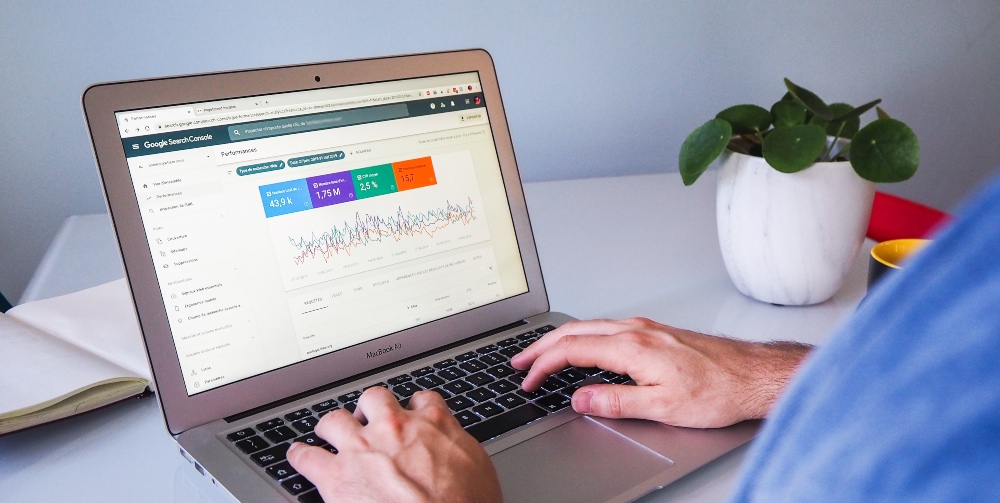 SEO For Your Site
Difficulty: Hard. Incredibly Hard. I wish I had a scarier colour than red to use.
There is no such thing as entry level SEO anymore.
With Google recently implementing UX as one of their core web vitals, and the ever evolving (and growing) algorithm, you can't just be 'an SEO specialist' straight out of the gate.
You need an understanding of technical aspects and site speeds, and how to build sites with low CLS and FCP and all manner of crazy three letter abbreviations.
You need well written, engaging copy, tactically deployed to engage core keywords- even better if parts of the text are optimised for position 0 rankings or snippets.
You need great user experience design, serving results in a consistent, predictable and experientially enjoyable way.
SEO isn't a one man band anymore, and anyone who says they understand 100% of what it takes to create a flawlessly optimised post is either a snake oil salesman or John Mueller.
SEO happens at Canny, both deliberately and incidentally.
For the technical SEO, we build really good websites.
We don't measure SEO factors when building the websites from an SEO perspective, we measure quality metrics that incidentally affect SEO.
Similarly, we don't design specifically for SEO, we just design with users in mind.
We do wireframes and stylescapes to map potential customer journeys before anything else, meaning our builds are always strong from an SEO perspective – again, incidentally.
Content is the one thing we do deliberately box for when it comes to SEO, but again, we don't keyword stuff or shoehorn irrelevant content into posts for the sake of it.
It's always a quality first approach, from the 3 different departments within Canny that come together to fulfil a lot of search requirements.
The difficulty is, there's a lot of noise around SEO (Search Engine Optimisation).
With SEO, the main thing is not to worry about what the search engine wants or looks for. If you build for your end user, you'll hit a lot of the necessary checkpoints anyway.
Content Marketing Services and Deliverables FAQs
We're winding down now, but before we get to the end let's make sure that you're fully up to speed with content marketing-based services and deliverables.
What Are Content Marketing Services?

Content marketing services range from content research, to content reporting, to the delivery of the content itself (i.e. blogs, whitepapers, etc).

Creative content marketing agencies typically offer the best content marketing services in terms of offering something complete that will bring you closer to your content goals.

How Can I Develop a Content Marketing Strategy?

To develop a content marketing strategy you need to have a full understanding of your market, your competitors, and any notable trends.

From there, you can either develop the strategy even further, or you can seek the help of a creative content marketing agency that will take your wants/needs and run with them.

People Also Ask: Why is SEO for Websites Difficult?

Website SEO is difficult because there are so many moving parts to keep track of, be it html markup, to alt tags across all images.

There's also a technical side that not a lot of marketers feel comfortable with controlling/monitoring that may require the help of a web developer.
The Complete List of Content Marketing Services and Deliverables
And there you have it, that was the complete list of content marketing services and deliverables.
We hope we've given you some level of clarity and that you feel comfortable with approaching an agency (such as ourselves) knowing exactly what you need as far as our services go.
Of course, we can always provide additional context and clarity should you need it. You don't need to be an expert on this stuff; it's why you come to us to handle your content marketing.
As mentioned, our content marketing services go beyond that of most other agencies (it's just a fact).
We offer a complete end-to-end service that covers you at every point of the process – from research all the way through to reporting. And that's without mentioning what we can do website-wise to ensure that our efforts get the best push possible.
If you want your website to perform to the best of its ability, and you want content to be a major part of your strategy going forward, then be sure to get in touch.
We understand your needs when it comes to content marketing, and can help you develop and execute a genius content strategy.
In other words, if you're looking to engage a creative agency for its content marketing services, then we're that agency.