Content marketing.
Is this a strategy that your business is already using or are you still contemplating whether it's worthwhile?
This type of marketing involves creating, publishing, and distributing content to either engage, inspire, or educate your audience. It's designed to trigger a response that encourages your ideal consumer to buy.
In terms of what it can do for your business, the potential is huge.
Regardless of whether you're B2B or B2C, there is a massive opportunity for you to engage your audience and grow your business organically.
Yes, organically! As if content marketing wasn't attractive enough, it's also free. Sure you can use paid advertising to promote it, but there's nothing stopping you from creating your own blog and getting content up and running.
Unfortunately though, despite its huge potential, many businesses don't know how to execute a sound content marketing strategy.
In this blog post we've rounded up the ultimate list of content marketing tips and ideas so that by the end of it, you're a content marketing pro!
But first, let's start with some basic questions that you'll need to answer before considering content marketing.
What Does Your Business Do?
The first thing you need to ask yourself is what the business that you're involved with actually does. Sometimes, after years of treading water, this can actually become a little muddy.
You started as a restaurant but now you're also selling food packages that can be delivered monthly. Or originally, you were an e-commerce store that sold sports merchandise, but now you're selling event tickets and more.
Strip it all back and ask yourself, "What does this business do?" Not used to do, or want to do, but actually do.
Note: If you are currently creating content but want to change what you do, this is the time to get clear on that, too.
Homework:
Write down a few bullet points on what your business does. If you are feeling a little unclear at this stage, don't worry. Hopefully, the next few questions will provide you with a lot more clarity as well.
You can always come back to this question after some more branding soul searching.
Why Do You Do It?
Why did you decide to setup that restaurant in the first place or why were you selling wrestling merchandise out of your garage? Was it just to make a quick couple quid? (Likely not if you're in the restaurant business!)
Try and remember exactly what lit the fire in you in the first place and write it down. I doubt you did it on a whim, so like the first point, bring it right back to basics. They can often get lost as your business scales and grows. Defining the why of your business can help guide you back to a lean, sophisticated website design that achieves exactly what you want your website to do.
Homework:
Think back to those first few days you started your business. Write down one sentence that describes what you hoped to accomplish. Remember this often.
Where Do You Want Your Business to Go?
Once you've identified what you're doing and why you're doing it, spend some time thinking about where you want your business to be five, ten, and even twenty years from now.
For example, Gary Vaynerchuk has said for years that he wants to buy the New York Jets. I don't know why, because the Giants are clearly the better side, but it has been one of his main goals for as long as I've followed his work.
The goal at Canny? To have a minimum of 20 offices spread around the globe working with a variety of different companies from a whole range of countries.
Where do you want your business to go? Are you wanting to open a franchise of care homes? If you're selling sports merchandise, do you want to only sell wrestling merchandise forever, or are you branching out?
Whatever market you're in, or want to break into, creating high quality content is vital.
This question will set the bar for your content marketing moving into the future. You can relate everything you do back to this by asking, "Will this action help my business achieve its end goal?"
Homework:
Don't be afraid to set big goals here. Where do you want the business to be in twenty years? Think as big as you can imagine. This is the dream, baby; it starts from here.
What Do You Believe?
Having a set of values in place will help you out in the long run.
Perhaps, you're all about green energy, watching your carbon footprint and recycling. Great, now you know that all of your stationery should be printed on recycled paper, or perhaps you don't even have stationery printed.
If you believe everyone should have next-day delivery on their product orders, then make sure you shout about it on your website. Create copy around these values, and write about the importance of fast delivery on your blog. A well-defined belief system will help mold your business and its actions.
Homework:
As you make decisions about your content, ask yourself "Is this in line with our company ethos?" If you haven't already defined your company ethos, now would be a good time.
Why Are You Creating Content?
You need to understand the 'why' behind your content marketing. If you're investing time and money into this tactic, then you need to know what you're trying to achieve.
Homework:
Write down three reasons you are focusing on your content right now. Maybe you want to improve your SEO efforts? Or maybe you want to attract new visitors to your website? Whatever the reason, get these noted down so you have something solid to work towards.
About Your Customers
Who Are Your Customers?
Without customers, it's impossible to run a profitable business.
Spend some time thinking about your customers. If you have customers now, ask yourself if they're the customers you want. If they're not, you need to identify what your ideal customer looks like and how you're going to appeal to them.
Most importantly, think about what customers want and expect from you and your business.
When it comes to content, serving customer need is vital. If you're a professional mortgage broker, customers expect to read content which is professional, informative, and direct. From the language you use to the images on your website, every piece of content should serve customer demand. It should ooze trustworthiness. If a customer opened up a bank's website and circus music began to play and it was full of confusing gimmicks and graphics, they'd quickly make their mind up and look elsewhere.
Conversely, if they were looking for a graphic designer and the content and imagery was drab and dreary they would also be disengaged and look elsewhere.
That's why it's vital you understand your business and what you're trying to achieve so that you can use your content to support this.
Where Are Your Customers?
The location is still so important, even as everything seems to go global or digital. Knowing exactly where your customers are, what they do, where they go, and who they like to hang out with are all key factors in understanding or determining your content.
Local SEO (Search Engine Optimisation) is vital to any organisation, even if you have a global offering or appeal. Considering where your target audience is located geographically allows you to create content for various locations, maximising audience capture in specific areas.
With all of that considered, let's take a look at some real, actionable tips.
The Ultimate List of Content Marketing Tips and Ideas – The List That Keeps On Growing
Know Your Audience
This has to be first and foremost.
Content marketing is all about creating content that attracts your desired audience.
However, you can't start creating this content until you know who your desired audience is.
The first thing you need to do before you start writing anything is to create your customer persona. This gives you a chance to explore everything about your target customer including their location, age, gender, interests, hobbies, and preferred brands.
It leaves no stone unturned and gives you a clear picture of who you're trying to engage with your content, whether that's a blog post, video, infographic, or anything else which you're spending valuable time on.
Sit down with your team and put time and effort into the document. It should always be something you refer back to when you create something new.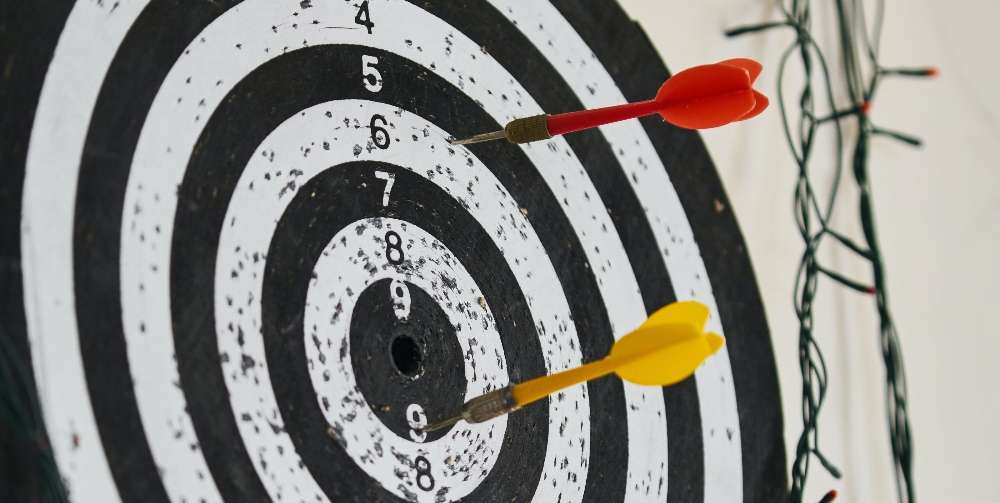 Make Sure Your Content Achieves a Goal
Before content marketing can really work, you need to understand your business goals.
The whole idea is then to create content that helps you achieve those goals. This might sound straightforward enough but it requires a lot of thought.
You need to think about where your business currently is and where you want to be. You can then start defining specific goals, and align these with your content marketing strategy. Every piece of content should have a purpose and should be created with the intention to grow your business.
Otherwise what is the point in doing it in the first place?
For example, you might want to up your blogging game and create more blog posts. But before doing so, you need to understand how you're going to use this to attract customers and ultimately increase revenue.
No business can continue without making money.
Perhaps you're going to include a free template or downloadable form that readers need to complete before they can access it? This is a great form of lead capture as you can now start reaching out to those email addresses.
This demonstrates how your content always needs to tie back to your business and be used as an effective tool, rather than something you just 'do'.
Use Analytics to Track Performance
As we've said many times on the Canny blog, creating high quality content is so important.
But, even more important, is making sure this content is working. You need to know that your content is engaging your target audience, and turning prospects into customers. This is how your business keeps on turning.
Traffic is obviously important as it lets you know how many people are interested in a certain web page or article. However, this traffic actually needs to be doing something to make content worthwhile and ultimately for you to make a profit.
It's not enough to have lots of prospects but 0 buying customers as you need to make money. This is where analytics comes into play as by carefully monitoring, tracking, and reporting on numbers you can see what's working and what's not.
Understanding conversion rates is key as this is the amount of people who not only show interest in your product or service, but actually buy it. This metric relates to those prospects who have converted into paying customers.
You should use analytics to get an insight into what type of content your audience is engaging with. Perhaps they're interested in finding out more about web design services as these are the blog posts receiving the most engagement.
As such, you can tailor your future content marketing strategy to suit. Analytics is a highly important tool and gives you a real window into your audience and their interests. Use it to your advantage.
Ensure a Consistent Brand Voice
Your brand voice is the personality of your brand.
It defines how you speak to your audience and influences their perception of your business.
Every brand has a tone of voice and it should be obvious whenever you are reading a piece of content. Regardless of whether it's a post on twitter, a blog article, or website copy, you should recognise this straight away and get a feel for what type of company they are.
Depending on the nature of your business, your tone of voice will vary dramatically.
If you're a professional mortgage broker then the chances are, the way you speak to customers will be corporate, direct, and informative. You're dealing with important matters such as mortgages, life cover, and personal finances. As such, you need to instill a sense of trust and authority, so your tone of voice should reflect this.
In complete contrast, if you're an edgy graphic design agency who likes to do something a little quirky, then your tone of voice is probably quite relaxed, chatty, and informal. You're a designer of course, so there's a lot of room here to be creative. Unlike the mortgage broker, you can be experimental with your content and inject a sense of fun.
Regardless of which tone of voice is most appropriate for your brand, it needs to be consistent across all channels. As I said before, your customers should recognise your brand voice wherever they consume your content. If you're changing this depending on what platform you're writing for, it will create confusion and weaken your brand image.

Use Statistics to Support Your Content
Reader's love statistics. They love knowing that what you're saying is accurate and true.
Instead of just making a claim which could quite easily be opinion based, statistics back it up using evidence. This gives some clout to your content and shows your customers that you are the expert in your field.
Let's be honest, anyone can take to their blog and say one content marketing tactic is better than another. But, as readers, how do we know that's accurate?
Take the below for example.
Email marketing is a highly effective tool for reaching out to a large audience.
However, where's the proof?
Well…
29% of marketers rate email marketing as the most effective marketing channel and 93% of B2B marketers use email for distributing content.
So instead of just having my opinion about the effectiveness and value of email marketing, you have raw data to prove it. Make sure you do a little bit of research and pull some key statistics together to support your claim.
Whilst this is highly important in every industry, it's arguably the most important for those operating in the B2B market. These buyers are making decisions on behalf of their organisation and are not purchasing products or services with their own money.
As a result they need to be extra confident that they are making the right decisions.
Statistics can help them make these decisions by providing them with raw, evidence based data. When justifying their decisions to management, they can include these numbers to substantiate their point.
Prioritise User Experience
You can have the best content in the world, but if your website is naff, then no one is going to read it. Most probably, because they won't have the patience to wait for your website to load.
User experience is so important and can be the difference between your content marketing propelling your business, and your content falling flat on its face.
We've all been on a website that felt as though it took an AGE to load.
You're sitting there waiting to read a blog post, or find out more about a service, and there is zilch happening apart from a really annoying loading bar. Why would a customer stay and wait on your site to load when there's quite literally hundreds of other websites offering them a similar thing?
The last thing you want your customers to do is bounce back to Google where they can find a competitor. Therefore, you need to prioritise the user experience of your website – on both desktop and mobile applications. Make sure it loads quickly, is easy to navigate, and has clear menus and section headings.
You also need to be aware of accessibility features. This includes writing alt text for each image, making sure every video has a caption, and making sure content can be read aloud by software such as Recite Me.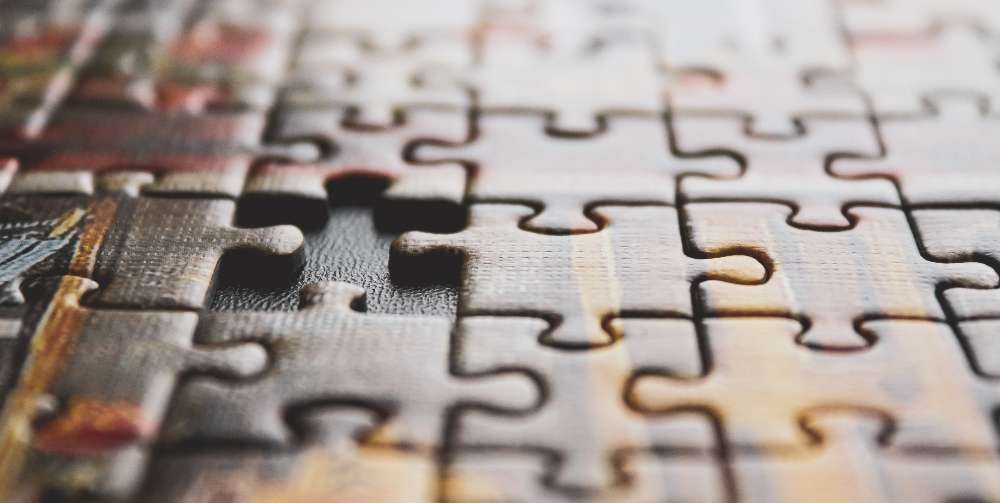 Solve a Problem
Whilst your content is there to attract leads and generate revenue, you need to position yourself as a trustworthy source of information first.
Then, once you have gained the trust of your audience, they will be more likely to invest in your products or services.
You should focus on creating content that helps your consumer solve a particular problem. They should come away from reading your blog, and have all of the information they need. Your content should have answered their questions, whether it's in blog format or video format, and should position you as the go-to person for that subject.
Focus your time on creating helpful resources such as free templates and guides which your audience can refer back to and use. Throughout your content, you can slowly tell them about your offering and specifically how your services can help.
For example, if you provide reporting software for nurseries, then your content should be focussed around children, education, and parenting. You should provide nursery teachers and parents with information about early child development and their role in this journey.
If the information you're providing is high quality and meaningful, then your readers will keep returning to you as an authority source. Once they trust you enough, they will start investing in your services.
Write Long Form Content
It's been tried and tested that long form content works better than short form content.
Articles with word counts between 2250 and 2500 words earn the most organic traffic. – Hubspot
That's because you're giving the reader more value by providing them with more information.
However, this information has to be relevant and should support the rest of the blog post. Don't just start creating more paragraphs for the sake of it. Your audience doesn't need fluff, they need answers to their questions.
The content you include should strengthen the topic of your post. It should answer related questions and give your readers useful tips that can help them make a decision. They should feel informed and clued up about the subject after reading your content.
It's important to keep your blog post focussed and tailored towards a specific search query. It can be easy to drift off course and go off on a tangent about something that is not directly related to the same topic. Avoid this at all costs as it will not be useful for your audience.
To keep your content focussed, you should only target one or two keywords at a time. This will strengthen your topical authority whilst also allowing you to rank for other keywords in other posts.
Use More Infographics
Blog posts are great – but they are text heavy.
To make information more digestible, you should create infographics alongside written posts. This lets you highlight important, and sometimes complex, information in a more understandable format.
They're more than just pretty pictures – they're highly useful tools so make sure you include key pieces of information.
You also need to remember that consumers are different, and the way they consume information is different. By creating infographics, you are making sure you target as many people as possible by providing a different means of communication.
Some people are much more visual and prefer informative infographics to reading a blog post. By catering to this audience, you are making sure you've got all bases covered and are maximising your reach.
Another great advantage of using infographics is that they are shareable.
Your customers will love how easy it is to share this on their social media and Pinterest, which will get more eyes on your content.
What's not to like?!

Keep Content Up to Date
Don't just create your content and then leave it sitting on your blog.
In order to stay relevant, and continue generating traffic, it's important your content is kept up to date. This includes updating internal and external links, changing images, and updating any statistics to make sure they are still relevant.
Perhaps you included a study from 2016 that is now outdated.
See if you can find one from this year to support your points, and show Google that you care about your audience. Otherwise, readers will bounce back from your website if they find inaccurate information which is bad for SEO.
The whole point of content marketing is to help your audience and provide them with meaningful information. If your blog post is outdated and past its expiry date then it's time to go back through and give it a new lease of life.
Internal links are also highly important as this is how users navigate their way through your website and how Google understands your website. You need to check that all of your links still work and take the user to the right page. There is nothing worse than getting an error message when a page no longer exists.
Furthermore, updating your content also gives you the chance to link out to new posts which didn't exist when the blog was first published.
Understand Your Buyers Journey
Whilst the initial aim of content marketing is to attract and engage your audience, you need to understand the different stages of your buyer's journey. This enables you to serve them content which is relevant to where they are in the buying process.
Your content needs to convince hesitant buyers that your products and services are worth investing in. People usually don't buy straight away. Instead, they need to be reminded about your offering and encouraged over a period of time to invest.
By understanding where they are in their journey, you can provide them with content that helps them get over the line. For example, a customer might be unsure about investing in content marketing services because they don't think it's worthwhile for their business. To turn this prospect into a customer, you could provide them with case studies and statistics about other companies who have grown as a result of content marketing.
This is the extra piece of information which the reluctant buyer needed to make their decision. Using content to just attract customers is not enough. You want to encourage customer retention and ensure long term brand loyalty.
To ensure this happens, you need to create a funnel. This helps you map out content which is relevant to each stage of the buyer's journey.
Top of the funnel
This is the awareness stage. This is the time when people are looking for answers, resources, insights, and education. At this stage you should serve them content formats such as blog posts, white papers, templates, videos, and webinars as these are helpful resources which will encourage them to invest further.
Middle of the funnel
This is the evaluation stage where people are carrying out thorough research to work out where your business is a good fit for them or not. Content served at this stage should include case studies and free samples, as customers still need convincing that your business is the one they should choose.
Bottom of the funnel
This is the purchasing stage where people are ready to buy from you. However, this doesn't automatically mean they will buy your services or products, you still have some work to do! At this stage, you should provide them with free demos, reviews and testimonials, and product pages.

Video, Video, and More Video
Video is a fantastic way to bring different topics to life, and there is so much you can do with it.
This means you can find a method that aligns with your company goals. YouTube is the most obvious place to start with video, but you have lots of options when it comes to social media too. For example Snapchat, Instagram, and LinkedIn allow you to share quick videos that disappear after a period of time. This lets you directly speak to your audience whilst also growing your social media presence.
When done right, it can spread your brand message to large audiences at the click of a button. By sharing your videos on social media channels, you can engage your entire network who can then share your content with their own followers and subscribers to maximise your reach.
Similar to infographics, video can help explain difficult concepts through visual means. You can utilise this format to show product demonstrations, tutorials, and training courses. The options are endless! It can also be a lot more engaging than written content, as you can get creative with different animations and pieces of footage.
It's much easier for your audience to understand a topic when they're listening to someone explaining it. Formats such as webinars also allow your audience to ask questions which creates an open line of communication between yourself and your consumer.
If you haven't started experimenting with video yet then it's time to include it in your content marketing strategy.
Ultimate List of Content Marketing Tips and Ideas
After reading this blog post, you'll hopefully be able to incorporate some of these ideas into your own content marketing strategy. After all, you've got a whole list to make your way through!
Of course, it depends on what works best for your business, and what you are trying to achieve with your content.
Ultimately it always comes back down to your business goals, and working out how you are going to use content to achieve these goals. Content should always have a purpose.
Developing your content marketing strategy can be difficult, and you might need some help to get your business to where it needs to be. At Canny, our team of experts have worked with various clients to help them grow their business with content marketing.
After all, this is how we grew our own business so we know exactly what it takes!
If you need some further guidance, then reach out to a friendly member of our team!