Corporate video ideas are ten a penny, but some are better than others!
From company overview videos and customer testimonial videos, to service explainer videos and team member videos, we've been covering a lot of ground at Canny recently.
One thing we hear too often is:
"I don't know what type of videos my business should be making!"
Well, today we're looking to change that.
The rise to prominence of corporate video as a communication and marketing tool can no longer be ignored.
If you're a business owner who's been putting this off because you're too shy to get in front of the camera, or you lack solid ideas, today's your lucky day.
In this post we're going to explore 21 engaging corporate video ideas. A lot of them don't rely on you personally being on the receiving end of the camera and some video ideas are cheap to produce.
Some can be rattled out in a few hours, some may take a considerable amount of time to produce, and some are best executed by partnering with a professional video production company.
But the idea of this post is to get your cogs turning, and help you see how you can use corporate videos to drive brand engagement.
As we go along here, we're going to include some examples too, to help get you inspired to delve into the world of creative corporate videos!
It's time to hit unpause, as we dive into the world of corporate video.
The Office or Premises Tour Video
If you have any sort of physical premises at all, this video idea is an easy one to knock straight out of the park.
Take your viewers on a journey through your office or premises.
If you have a gigantic space, show people around. Show them the different areas and show them how things break down.
Or if it's a tiny premises you're working from, show them that too. If it's appropriate make a joke of it.
We made an office tour video on YouTube. Check it out below!
It's nothing flash. In fact, we filmed it on an iPhone. No fancy gear required!
Check it out here:
You can get fancy and use a gimbal or other stabilising equipment. But you don't have to!
Do what you can to "let people in" and give them a behind the scenes look at how you and your team work.
Naturally this doesn't work well for remote teams, but I'm sure you could come up with a creative video idea for that too.
Company, Product, and Service Overview Videos
These overview videos are "must haves" when starting out creating your video content strategy.
Let's take a look at what each of them are:
Company Overview Video: Used to introduce your company and what you're all about
Product Overview Video: Used to show off your products and why they're beneficial
Service Overview Video: Used to show how your services can help your viewers.
There's not a whole lot more to it than that.
There are a myriad of different ways to produce an overview video, a at least as many styles.
If you're in the bouncy castle business, you're going to want something lighthearted and fun.
If you're in the funeral business, then you'll want something down to earth, informative, and possibly even comforting.
Remember, just like when creating an effective logo design, your videos need to be appropriate!
Think about your audience, then craft the style, messaging, and tone of your overview video around that.
Explainer Videos
Explainer videos are great at showing your audience exactly how your business can help them.
And there are a variety of ways to execute them too:
Animation
Hand drawing
Whiteboard writing
Sketching
Overhead camera of a real time situation
The idea behind an explainer video, is exactly that:
You're explaining something.
Typically, businesses use them to show how they can help their viewers solve a problem.
But you could also use them to create a handy tips and tricks series, or help solve a series of little problems. You don't just have to use them to sell your business.
That's one thing about using video in your content strategy.
It shouldn't just be a selling tool. It's more brand than sales.
Use video to raise awareness, to help people out, and the sales will come naturally, further down the line.
Onboarding Videos
On the subject of not only using your video for sales, you can also use it within your sales process.
Onboarding videos are a great idea to introduce new clients or customers to your business.
Imagine, you've sent out the proposal, they're keen to work with you, you want to work with them.
Then, green light. You've won the project!
You ping them a link, and your happy smiling face appears, waving, and welcoming them in. What could be better?
Onboarding videos are a great way to personalise the last piece of the puzzle in your sales funnel.
And, you can lay out some really useful information.
The best onboarding videos- like the ones below- set out exactly what it is any new customer can expect!
Case Study Videos
Case study videos are a great way to show potential new leads exactly how you've help your customers and clients in the past.
They're an in-depth look at your most successful projects.
They can be arty, well shot masterpieces. Or, they can be straightforward, straight talking type videos.
Whatever stylistic decision you make, you want to get your point across in these simple steps:
Who the client is
What work you did together
What were the results
Then, you can pad the rest of the video out with relevant story and anecdotal snippets.
Case study videos are not only great for inbound marketing, but are one of the rare types of video that work as an outbound marketing tactic.
For example:
If you're in financial services, let's say business insurance, then you could use a well made video case study to go after other similar clients.
Once a client can picture themselves walking in someone else's shoes, alongside you, you're onto a winner!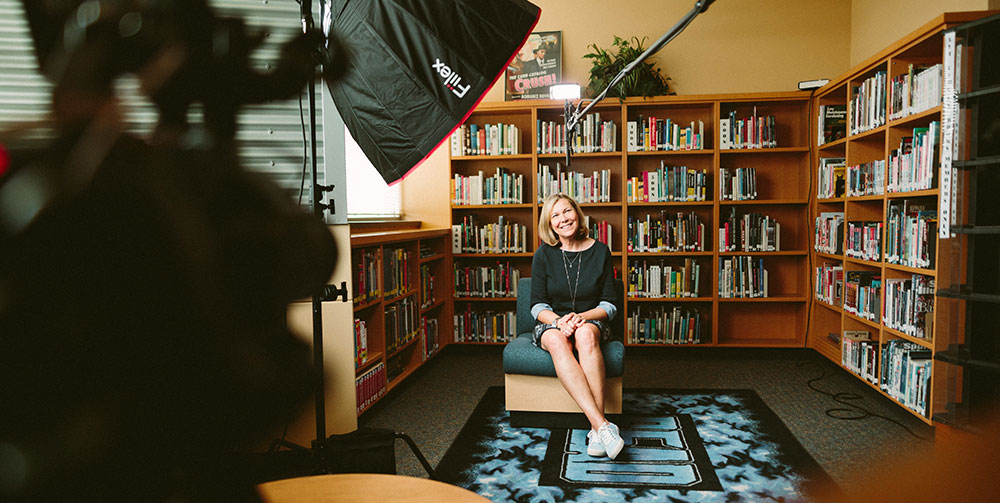 Testimonial Videos
Testimonial videos are quite different to case study videos. However, they compliment each other beautifully.
Or, if you're feeling particularly artistic, you can probably cut and edit the two together to form one cohesive story, from start to finish.
They key points you want to get across with video testimonials are:
What work you did together
What impact it's had
Would they recommend you?
As you can see, this isn't all that different to the idea of a case study video.
But testimonials are all about you, and your product or service, whereas the case study video is all about the work, and the client.
The objective here is to get your client to say "I wholeheartedly recommend [your business name] to others. They're great!"
Testimonial videos can be used strategically across your website to help guide visitors through key decision points.
For example:
You could try placing them next to conversion forms to boost results.
Where case study videos add context, testimonial videos add social proof. They show that you can do what you say you do.
In fact, I'd say they're one of the most important videos on the list.
Promotional Videos
Promotional videos can be a tricky beast to conquer.
They're the most "salesy" video on the list, and if you go too far, you can end up in a bit of a pickle.
The job of the promotional video is to promote your business, product, or service.
Earlier, we discussed overview videos, which I personally think are a much better way of introducing your business and what you do.
The promotional video is a bit more full on than that.
It's "buy one get one free!" or "10% discount, this weekend only!"
They're a lot more sales driven, and you do need to be careful with them. However, they do have their place.
You just have to know your audience persona inside and out, and then tactically use these promotional videos to speak directly to them.
Company Culture Videos
Company culture videos can be a tricky one to explain, however, it's easier to look at it like this.
They're videos that explain or build on your brand strategy.
They're should focus on and develop your brand values with a bit of storytelling (which is the point in a video!) that explains your company culture.
Just like many of the other videos on the list, you can be short, snappy, and fun. Or, high polish, high finish, and high quality.
It really depends on the sort of business you are.
But, company culture videos are a great way to help build your brand story and really hook your customers in, taking them on your journey with you.
Social Media Videos
It goes without saying that most videos should be pushed out through the right social media channels for your business.
However, have you looked at creating videos specifically for social media?
So don't shoot a video, upload it to YouTube, and then link off to it from other channels.
It's about creating videos for that specific social media outlet, and creating directly on that platform.
TikTok prefers short and sweet, consumable and entertaining content.
Instagram has more of an aesthetically committed audience, so a little bit more editing isn't a bad thing there- even to the point of it looking 'overproduced'. There is a market for that on the 'gram!
LinkedIn videos want value, frontloaded, obvious and tangible.
YouTube needs to be slightly longer form, and can host a pretty wide host of content types.
Even social channels like Facebook, reddit and Twitter benefit from video posts as part of the mix, but they should be balanced against textual and static visual content.
Each social channel has it's own nuances and etiquette that the dedicated audience on that platform prefers. Learn the rules, and stick to them, and you'll be on to a winner for sure!
Social Media Teaser Trailer
One corporate video idea that is currently very popular is the social media teaser trailer.
Just think of it exactly like a film (or movie) trailer.
Let's say you've got a kick-ass YouTube series in the works.
Well, you want to do some promotion around that!
So, you probably want to edit something together that you can release on social media as your teaser trailer.
The idea behind this video is simply to get somebody excited about what's coming up.
You can take influence here from media producers such as Netflix, who are constantly putting up teasers and soundbites for upcoming shows.
Video Voicemails
Telephone voicemails annoy almost everyone.
They're dead. A thing of the past.
Video voicemails though, are a completely different kettle of fish.
They're unique and exciting.
I was first introduced to video voicemails by the team at Wisita, who use them in their own marketing communications. They're a friendly and engaging way to leave people a message.
They can be used for:
Initial contact or cold outreach
Keeping in touch with existing clients
Leaving a quick note or reminder
And because they're personalised, one to one emails, they have a much higher response rate.
Directly from the horse's mouth:
"Not surprisingly, sales outreach emails that included video voicemails had a significantly higher click-through rate — 42%, as opposed to just 10%."
That's a massive result, and it rightfully earns video voicemails their place on our list of engaging corporate video ideas.
Sales Presentation Videos
Sometimes it's just impossible to make sales presentations work in person.
This is where video sales presentations can step in and make your life a whole lot easier.
First of all, you get multiple takes. If you screw it up, no worries, you can shoot it again. It also takes the pressure of delivering an in-person presentation away.
Sales presentation videos can also be used to make initial contact, or instigate contact with an old lead or client.
For example:
At Canny, we recently reached out to one of our older clients with a tailor made sales presentation video.
This in turn, led to us setting up another face to face meeting, and the securing of a new contract.
Sales presentation videos and video voicemails often overlap, but video voicemails should be a little bit of a softer sell as they are often used in 'colder' outreach situations.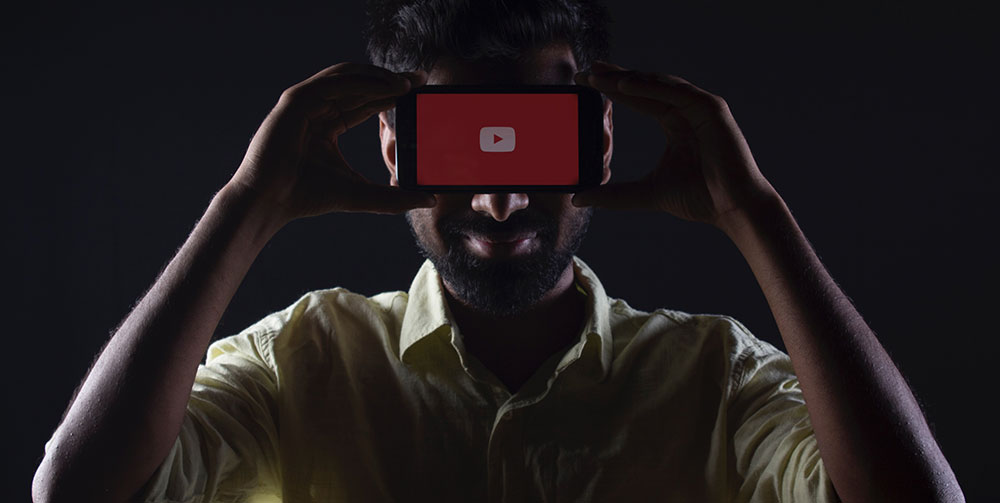 Livestream Videos
Streaming live video is a trend that a lot of businesses shy away from, because they don't like the "anything could happen" approach.
However, I'd urge businesses to embrace that!
Video live streams are great for:
Presenting a new idea
Hosting a question and answers show
Demoing a product
If you're in the music or gaming industry, you'll be very familiar with live stream videos.
They're becoming commonplace in social media, and you also get a nice social "bump" by going live. TikTok, Instagram, and Facebook all now offer 'go live' video options, and it's a great way of engaging your target audience.
Some platforms send out push notifications when people go live, and it's a good idea to try and capitalise on that.
Embrace live streaming for your business!
Podcast Videos
Business podcasts have been consistently on the rise for the past several years.
Check out our list of the best business podcasts here.
This is great, as it engages an audience that have a strong preference to audio content… but it's missing out a huge chunk of potential audience that prefers visual content.
How do you get around that?
Well, people have started filming themselves recording their podcast. That way, they're getting the most return on investment for their content.
By filming your podcast, you're getting a whole host of content that you can chop up and use across a range of your marketing.
If you're not in the same location, you'll have to get a little bit more creative- try webcams, screen sharing, or just recording your Zoom, Skype or Microsoft Teams calls.
You can edit it all up to make it nice and shiny afterwards- where there's a will, there's a way! People's tolerance for this type of content in a post Covid world has gone through the roof , and can even be used as a branding tool. Previous to the pandemic, it would be boring content that seemed a bit stale. Post pandemic, it shows a sense of social responsibility and a modern way of working… and it's generally a little bit cheaper!
The only thing to be mindful of if you implement things like screen recording or recording on third party software is the actual sound quality.
There's a lot you can do to fix minor visual issues in corporate video editing software, but bad audio leaves you pretty much dead in the water- especially if it's for a podcast as well!
Video Series
Rewind ten years, and the idea of filming your own video series would have been a completely unviable and "off the wall" business idea.
You probably would've been laughed out of the room.
These days though, there are more brands than ever creating video content, and in turn, creating great, bingeable series.
Not everyone wants to watch Netflix day in, day out!
Brands such as Wistia and Mailchimp are doubling down on "brand affinity marketing."
This means that instead of spending their marketing dollars on advertising, they're spending it on creating great content.
Here's a great quote from Wistia about brand affinity marketing:
With Brand Affinity Marketing, rather than forcing viewers to interact with the same ad over and over again, businesses invest in the creation and distribution of long-form, binge-worthy content. By nature, this content encourages viewers to spend more time with your brand, giving you the opportunity to make more personal connections with them.
People come for the content, get hooked into the brand, and start using their products or services.
It's a clever spin, and testimony to the power and strength of high quality content!
Full Length Features or Documentaries
In line with creating binge-worthy series, brands are also branching out and creating their own full length feature films and documentaries.
Now, this isn't something to take lightly and "dabble in."
Needless to say, a whole lot of hard work goes into the planning and making of a feature length film.
But businesses are doing it!
Patagonia, Invision, and Mailchimp are all among the names making standout films.
And the films they're making aren't about their products or services. Sometimes, they're not even related at all.
Biting off the creation of a full length feature film is probably the most ambitious and daunting corporate video idea on this list.
We're yet to try it at Canny, but we do have something in the works!
There are simpler video ideas to try, but if you've ever dreamed of becoming Spielberg, there's no better time than the present.
Customer Profile Videos
A customer profile is different to a testimonial video.
Testimonial videos are all about your customers or clients talking about your business, and how great it is.
The customer profile video is about you, profiling them, and what they get up to.
Essentially, you're flipping the testimonial video on it's head.
Where they were previously talking about you, you follow them, show people what they get up to, and if your product features, great. If not, that's fine too.
This video idea works for a number of different reasons:
It shows your customer or client that you value them
People like to see "behind the curtain" of other people's lives
If your product fits in, then that's a great little Easter Egg
You're engaging on a higher level, rather than seeing customers as transactional
You can maybe capture some of their audience!
If you make a kick-ass video about one of your high value customers, and they love it, then they share it, you're off to the races.
The key here is being shareable.
You're doing something pretty niche if you go with this idea, so already it steps out of the norm. Don't go into this one half-heartedly.
People share things that make them think, make them laugh, or make them care enough to get a second opinion… and if you can do any of those things, you're on to a winner.
At Canny, we'd recommend focussing on making them care enough to get a second opinion, especially if the corporate customer profile video is going to be used to directly try to generate more business.
The CEO asking his business partner "What do you think of this? I quite like it." is far more valuable a lead than the CEO saying "that's pretty interesting." or even "that's hilarious."
Think about how to position and contextualise these videos to optimise your chances of success.
Team Member Videos
This is something else you can create relatively easily.
Team member profile videos.
Again, rather than "Hi, I'm Tony, I'm the founder of Canny Creative" – it gets deeper and more personal.
"I'm Tony, founder of Canny Creative, I play drums, love wrestling, and do X, Y, and Z in my spare time."
You're adding layers of communication and letting viewers get to learn more about your staff team.
It's a little thing, but a well shot, insightful, team member video (that can then be added to email signatures!) can help you stand out a mile.
If you don't want to profile each team member individually, you could create an all encompassing team video.
Remember, people buy from people, so let potential customers get to know who you are and what you're all about.
Tips and Tricks Videos
When you're browsing YouTube, you're in one of two frames of mind:
You want to learn, or want to be entertained.
Tips and tricks videos play squarely into the educational category.
I've spent countless hours watching Peter McKinnon's videos about film making.
Thankfully, he's an entertaining guy too.
I guess that explains his subscriber count!
By sharing tips and tricks about your business, you're inviting people behind the scenes.
You're almost saying:
"Here's how you can do it, but if you can't, let me know!"
We recently launched our business card design tips and tricks video.
We showed how we design business cards at Canny.
It's already been one of our more popular videos.
People love information. If you can give away your best tips and tricks, when they inevitably:
Can't be bothered
Don't have time
Don't understand
They'll reach out for help- especially if you encourage them to do so . By finishing videos with 'like, comment and subscribe' you're asking people to join your audience, your community.
Don't be afraid to invite interaction.
In The Futur's video series "Building a Brand", their client Josh explains:
"I was looking for videos on how to design a logo. Came across The Futur, and decided it would be easier to just hire them."
And that's exactly how the best tips and tricks videos work.
Give away your very best information, build value with people, and the rest will take care of itself.
Your Questions Answered
This video could be called an "FAQ" or "quickfire questions" – but it's all about taking your most popular questions, and answering them.
By taking your frequently asked questions and putting them out there, you're:
Helping people before they reach out, making the sale easier
Confronting any issues head on
Making people feel "less stupid" by giving them answers, making them more confident to reach out with anything else.
They're also not hard videos to make.
Take your phone, sit in your chair, and answer three of your most popular questions.
As a bonus, you could tie this into an FAQ on your website, or even go live, and solicit questions from your audience.
Internal Training Videos
Internal training videos are a naturally less engaging form of corporate video idea than some others on the list.
But:
Imagine if you could have all of your internal processes videoed and uploaded. Imagine the amount of logistics and headaches that would solve.
It's not about depersonalisation, it's about creating video content that informs.
It shows people exactly how certain things within your business should be handled.
Supermarkets in the UK often have videos about clocking in, heavy lifting, safety and security.
Not every video you make has to be sales focused. You can use video to strengthen your internal team too.
So, what could you create an internal training video about?
Well, it depends on exactly what business you're in. But with a little bit of creative thought, I'm sure you could come up with some brilliant ideas!

21 Engaging Corporate Video Ideas That You Can Use Today
There are a lot of creative corporate video ideas out there.
You just have to pick one and get started! Once the video creation bug bites you, it's hard to shake off.
It seems daunting to get started when creating corporate videos. But once those juices start flowing, they're hard to stop.
We've been working with one of our clients on a content strategy that puts a lot of heavy emphasis on the world of corporate video.
They were unsure at first, but once they'd seen the results of their first batch of testimonials, they were ready to kick things into high gear.
If you need help with your corporate video ideas, why not get in touch and see what our videography department can do to help?
We've helped clients from Australia to the US build amazing brands and we can do the same for you!