When most think about vehicle branding, they almost always jump straight into car wraps, or the stickers you see plastered on the side of vehicles.
Our idea of vehicle branding is a little different in comparison in that we think about the term literally, thinking of it more as a blanket definition for all things branding, not just a subsection of it.
Remember, branding is a lot more than what you see on the surface, more so when it comes to vehicles. Branding is everything that makes you, you – from tone of voice, to differentiators, to core values, to, yes, the visual identity.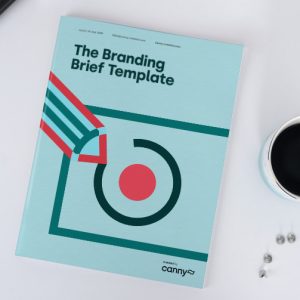 The Branding Brief Template
The Branding Brief Template is a free template that will help you get the brief for your branding project right. W...
In this post we are going to be looking at 10 top examples of premium vehicle branding; the kind of branding that leads from the front, inspiring others in its dust.
Below you'll find insight on the Aston Martin logo, the iconic Spirit of Ecstasy ornament, the Gucci x Cadillac Seville collaboration, and so much more.
Before we begin I should point out that you don't need to be a motorhead to appreciate the vehicle branding examples covered here. You simply need to have an interest in branding, generally.
Now, let's get going.
What is Vehicle Branding?
As mentioned, the term 'vehicle branding' has many meanings depending on who you ask. To many, vehicle branding – or car branding – is the term used to describe the vehicle wraps/stickers you see on vehicles.
While true to some extent, we, and many others, would define the term differently. Personally, we take this term literally, with 'vehicle branding' being more to do with branding, generally rather than a single branch of it.
We should mention that both opinions are correct. But in our case, we're a branding agency, so you'll have to forgive us for looking at any excuse to write a blog about an area we have a major interest in.
We actually have a blog on car wrapping/branding for those interested, so be sure to check that post out too once you finish up here.
10 Vehicle Branding Examples
Below you'll find 10 examples of premium vehicle branding, each as different as the last in terms of what examples we're looking at.
For example, we will be looking at brand partnerships, brand-focused campaigns, and brand awareness. We'll also be looking at visual elements such as logos, such as the Tesla logo which happens to be first on our list.
Do keep in mind that we will be updating this list as time goes on, so it pays to keep coming back as there might be new examples featured!
The Tesla Logo
We're kicking this list off premium vehicle branding with a logo that I know all too well, thanks to Electric 4 The People (E4TP), a dedicated electric vehicle site I write for that delivers accessible EV news/insight to the masses.
The meaning behind this logo is as simple as it gets, and refers to its products. You see, the Tesla logo is intended to represent the cross-section of an electric motor. Take a look at the Tweet below for reference:
Similar to SpaceX, the T is like a cross section of an electric motor, just as the X is like a rocket trajectory

— Elon Musk (@elonmusk) January 19, 2017
The logo is arguably the best example of the balance between style and function – especially when coupled with the associated wordmark. The wordmark is another element of this logo worth championing, what with its futuristic form that almost looks digitised.
Many will disagree with me here, but for me, the Tesla logo is up there with some of the best car logos out there. I might even have it at the very top of my list.
I'm currently undecided.
Maybe I'll make my mind up after we've had a look at some of the other car badges included in this vehicle branding post.
Jaguar's Hood Ornament
It doesn't get more premium than the hood ornaments found on some of the older Jaguar vehicles. While this is no longer a feature on some of the latest Jaguar vehicles, we can still sit and reminisce a little about how great they looked.
The vehicles that had a pouncing jaguar on the front were iconic, and helped position the brand as a luxurious one. Brand positioning is highly-important for brands of this stature, which pushed designers back in the day to focus more on design than function.
Unfortunately, that changed as time went on.
Vehicle Branding Fact: Hood ornaments first appeared on Jaguar vehicles during the 1940s.
Jaguar, and other vehicle brands, removed hood ornaments from vehicles in 2005 after the European Union changed safety regulations for pedestrian safety.
The new rules required hood ornaments to collapse, bend, or fold away in the event of a collision, making them somewhat of a logistical nightmare.
We're going to be looking at a couple of hood ornaments in this post on vehicle branding, we just thought we'd include the Jaguar one first, given it's what most tend to think of whenever this type of feature is mentioned.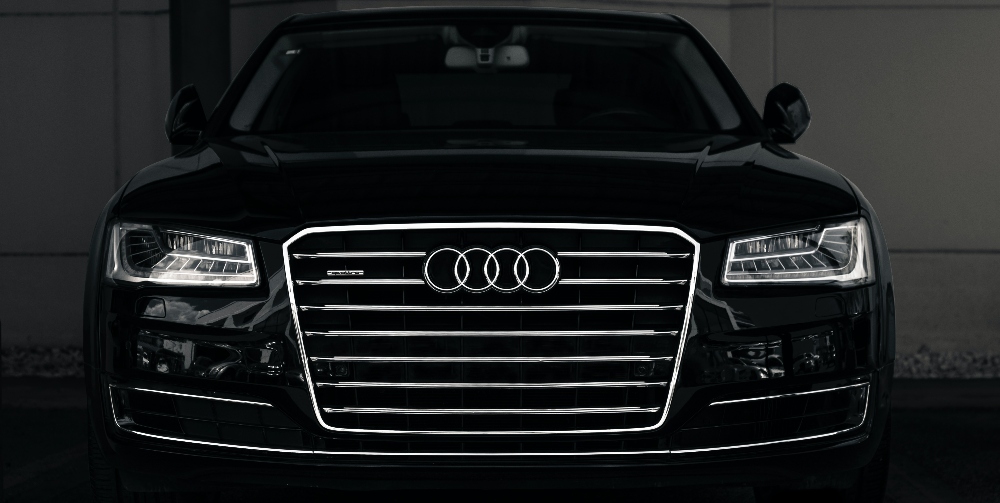 Netflix x Audi
For those not up to date with action movies, Netflix recently released The Grey Man, an action movie starring Ryan Gosling and Chris Evans. For the movie, Netflix teamed up with Audi, allowing the latter to be the official automotive brand for the film.
Multiple vehicles were featured throughout the movie, including the Q4 Sportback e-Tron, the Audi RS 7 Sportback, and the all-electric Audi RS e-Tron GT.
This is a prime example of indirect marketing at its finest which is something we've covered extensively in another blog on media buying.
To top this collaboration off, a fully-wrapped Audi RS e-Tron GT was shown at the premiere of the movie in Berlin. The wrapping featured the movie's logo on the hood and various other places on the vehicle.
This isn't the first time a car brand has reached out to a studio in hope of partnering up; just look at the James Bond franchise and its relationship with the Aston Martin brand for the perfect example.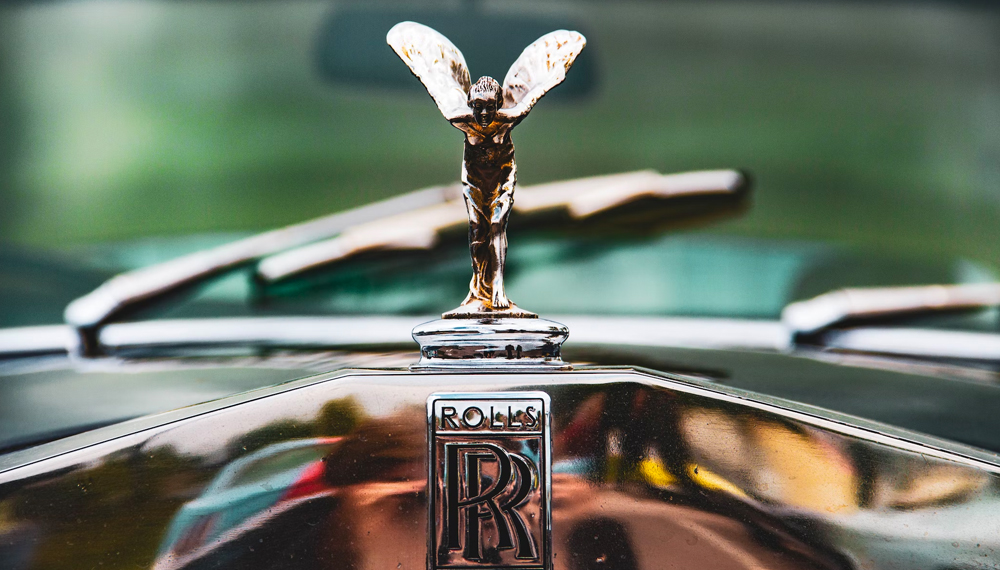 Rolls-Royce's Spirit of Ecstasy Ornament
There are hood ornaments, and there is the 'Spirit of Ecstasy,' the infamous hood sculpture/ornament found on Rolls-Royce cars.
The Spirit of Ecstasy is definitely one of the most regal-looking features to ever find itself on the outside of a vehicle. This iconic ornament features a woman leaning forwards with her arms outstretched behind and above her, looking like something you might see held up in a museum.
Vehicle Branding Fact: Sculptor Charles Robinson Sykes was the brainchild behind multiple iterations of the Spirit of Ecstasy.
Many would call it the quintessential hood ornament, and a sure-fire competitor of the Jaguar hood ornament we mentioned earlier. We'd agree with all of these things, given just how relevant it's been to the Rolls-Royce brand as a whole.
For a while, the ornament was the UK car brand's signature USP, with buyers forking out a ridiculous amount of money simply to know that this ornament is guiding them from the front of the vehicle.
This hood ornament is incredibly prestigious – so prestigious that buying them online can cost anywhere from £1,000 to £200,000, depending on the seller/site.
Unlike other luxury car brands, Rolls-Royce has continued to feature hood decorations on its vehicles. And will ensure that this trend continues as it begins to delve into electric technology, starting with its Spectre.
The Aston Martin Logo
The Aston Martin logo is an interesting premium vehicle branding to isolate as the brand has just rebranded (less than a day ago as I write this).
To some, it might look like all they've done is reshuffle a few things around, by taking the bolder Aston Martin type and simply placing it in the square that sits between the wings.
If you look closer, you'll notice that they've done a lot more than that. The brand has actually smoothed a lot of the previous design out, making it a lot more striking than before, not to mention make the brand feel bigger than it already is.
You see, on previous versions of the logo, the smaller name rendition within the wings was so small, that it almost always had to be accompanied by the much bigger type below it. The 2022 version does without the need for doubling up on the Aston Martin name completely.
Celebrating the company's position as "makers of the most exquisitely addictive performance cars" and centred on the "Intensity. Driven." tagline. Here's what they had to say in the press release announcing the rebrand:
"The creative identity builds on Aston Martin's strong, established reputation for combining luxurious craftsmanship and sophisticated design with high-octane emotion and intense driving pleasure, as defined by breath-taking new models such as DBX707, V12 Vantage and the uncompromising Aston Martin Valkyrie."
What do you make of the new Aston Martin logo, and would you agree with us that it's still a superb example of vehicle branding?
Leave us a message on social media with your thoughts.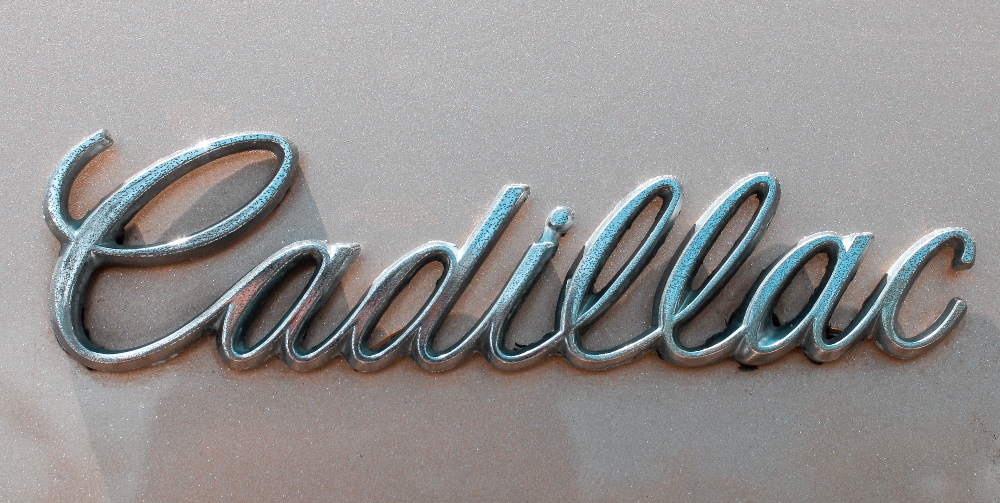 Cadillac x Gucci x Hot Wheels Collaboration
The Cadillac x Gucci x Hot Wheels collaboration surprised a lot of people when it was announced last year.
Gucci is a master of collaborations, but what they did with Cadillac was something different. You see, this collaboration involved creating a model car of the Cadillac Seville, only its design would be completely reimagined by the fashion brand.
The result was a sleek 1:64 scale model of the Seville, one that features patterns/features that are synonymous with the Gucci name, including gold rims, and the very textile-like rear hood.
The miniature car was accompanied by a full-scale version, one adorned in Gucci materials lining both the interior and exterior.
The inaugural 1978 edition cost around $19,000, while the 1979 model retailed slightly higher at $22,000. Only a limited number of vehicles were made, making them somewhat of a rare commodity these days.
This is what Gucci said the following about aligning itself with Cadillac on this brand partnership project:
"The Gucci styling we have created for this car gives the few fortunate owners a rare possession of distinction, beauty, and ultimate luxury."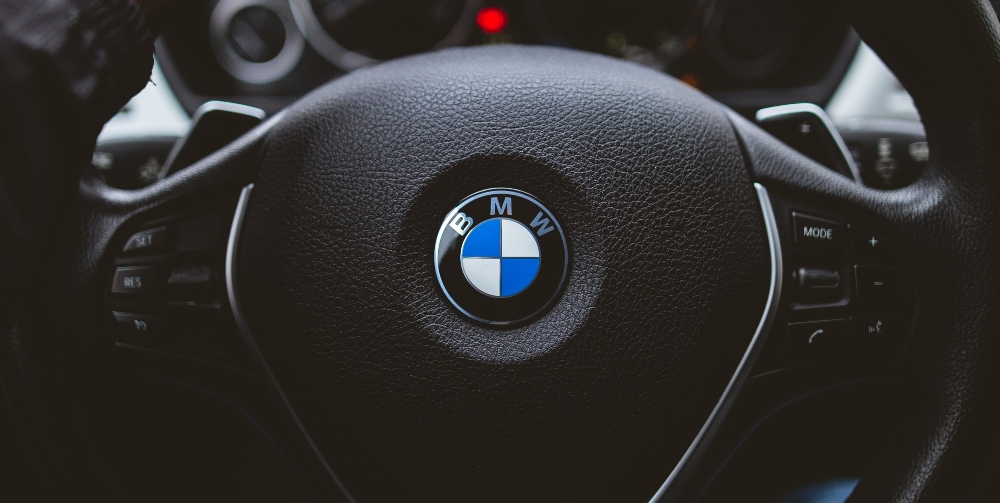 BMW's Ultimate Driving Machine Slogan
One of the oldest car slogans coined is also one of the very best. I'm of course referring to BMW's 'Ultimate Driving Machine' handle that has accompanied the brand for what feels like forever.
Did you know that BMW has tried multiple different slogans over the years? However, none of them have been able to match up to the power of this one, no matter how hard they tried with some of the others.
This tagline sits effortlessly across all major touchpoints – be it a print ad, or on the BMW website. It's also very memorable, to the point where it almost overshadows other parts of the BMW branding – branding that, overall, we'd consider premium.
Here's how this slogan came to be:
Bob Lutz, the former Executive Vice President of Global Sales and Marketing teamed up with ad agency Ammirati and Puris to create the slogan. The agency wasn't that big during this time (70s), but Lutz believed in their ability after seeing what they did in previous Fiat campaigns.
The goal of the agency was to focus more on BMW's sharp and sporty qualities, instead of facing up to the likes of Mercedes-Benz; little did they know how big the slogan they created would grow.
Lamborghini x Supreme
High-end streetwear and premium vehicle brands have always been interlinked to some degree, after all, if you're going to drive around in these types of vehicles, nine times out of ten, you will want to look the part.
Hypebeast brand Supreme linked with Lamborghini back in 2020, coming out with a line of clothing that put the lavish bull brand under a completely new light.
The line consisted of shirts, hockey jerseys, jackets, shirts, and overalls – all sporting a very unique set of bright colours (that said, there were black versions too).
The colours featured were said to pay homage to Lamborghini's stable of V12 powered cars, such as the Diablo, Murciélago, and Aventador.
Needless to say, the brand collaboration was a complete success, and good luck to anyone looking to purchase any of these items on resale. The hoodies alone sell for up to £575, according to StockX.
This isn't the first (or last) time that a premium vehicle brand has partnered with a streetwear brand. These types of collaborations happen all the time, where up-and-coming brands will take highly established vehicle brands and put their own spin on the products they create.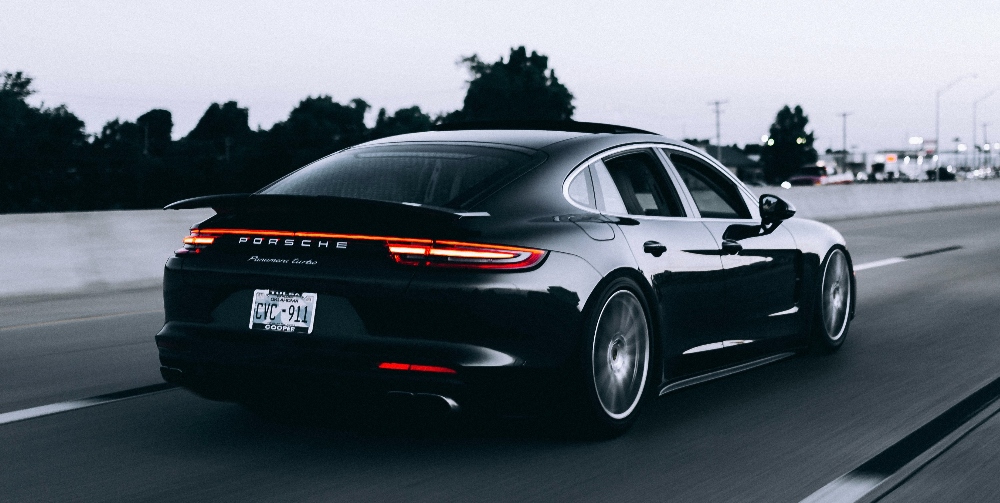 Porsche's Virtual Reality Brand Experience
Porsche is one of the leading vehicle brands looking to offer unforgettable brand experiences.
Case and point:
The brand's virtual reality app that allowed viewers from around the world to visit its Experience Centre in Atlanta.
To help them deliver this experience, Porsche sought the help of Conde Nast and Google, the former helping them with the development side of things, and the former with providing Porsche-branded Google cardboard viewers.
In the Porsche VR app alone, it facilitated 2.2x more virtual test drives than actual test drives from the United State's 188 dealerships combined!
Overall, it's still one of Porsche's best brand campaigns, to this day, as far as ROI goes based on the level of feedback received from those taking part in the experience, and the stat we've just mentioned.
Lotus' Brand Colours
We can't have a post on premium vehicle branding and not talk about the brand colours associated with Lotus – colours that have stuck with the brand from the very beginning, from 1948 to the present day.
Sure, the colours have changed in tone as time has gone on, but the Norfolk, England brand hasn't really strayed from the yellow and green.
The current version of the Lotus logo has mastered the colour scheme (and the design too). The updated look has been in place since 2019, and is said to correlate with the brands overall shift in focus. The rebrand was announced around the same time as the Norwich City announcement, where Lotus were unveiled to be the dedicated kit sponsor for the club.
Previous versions have used a white colour to help break up certain elements of the logo. This newer version strips it all back to two bold colours. It has a very classic look and feel to it, despite being relatively new.
We're often asked how important brand colours are to businesses.
To that, we tend to run an exercise where we ask what brands people think of when prompted by certain colours. And whenever we mention yellow and green, Lotus is almost always one of the examples given.
That familiarity is why brand colours matter.
10 Top Examples of Premium Vehicle Branding
Vehicle branding is ever-evolving, in the same way that vehicles are ever-evolving. It will be interesting to see how brands react to the electric direction that all vehicles appear to be heading in.
Sustainability branding/marketing is about to receive a massive boost, that's for sure.
I for one can't wait to see what the likes of Porsche, Lotus, and Aston Martin do in light of these changes, considering they are brands with a rich history that is built off the back of standard petrol/diesel vehicles.
Can you think of any other vehicle branding examples that stand out to you?
If so, tell us.
We're big fans of cars and branding here in the Canny office (we also love the F1), and are always on the lookout for unique examples that bridge the gap between the two in wonderful/interesting ways.
Also, which vehicle branding example stood out the most to you? We'd love to know. My favourite vehicle branding example is a toss-up between Porsche's virtual reality gains and the Tesla logo, but that's my opinion.
I'm sure other members of the Canny team will disagree with me on that.