The importance of brand tone of voice is vital in connecting you to your target audience. It's been proven time and time again in the brands that we love ourselves (more on that later!)
We're going to discuss why it's essential to have a strong brand voice for your business, and show you exactly how you can come up with a brand tone of voice template.
Tone of voice is something that has been programmed in for us to understand and be aware of since we were small.
Simply by saying your name, you just knew from your Mum's tone if you were in for it.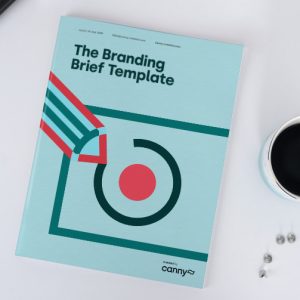 The Branding Brief Template
The Branding Brief Template is a free template that will help you get the brief for your branding project right. W...
Tone of voice affects our everyday life when we are interacting with others. The tone in which someone speaks to you causes an emotive response. It helps your brain decide what kind of exchange you're having with this person, and how you're going to react to it.
If someone at work says "I need to talk to you later" in a serious tone of voice – even if you know you've done nothing wrong, it can really put you on edge and have a negative impact on your day.
If the person serving you your daily coffee is especially cheerful and makes you laugh, it can totally make your morning and get you off to a good start.
The tiniest tweaks to a tone of voice can massively impact a person's day.
Now, we know how tone of voice when interacting with people makes us feel. So how does brand tone of voice differ from this?
The answer is, it doesn't.
What is Brand Tone of Voice?
Your brand tone of voice is there to provoke an emotive response from your customer, and build a connection with your target audience.
The brand voice you choose will help decide exactly how you communicate your brand messaging.
What's your aim here?
Do you want to sell?
Do you want to make them laugh?
Do you want to make them trust you?
Your tone of voice includes your advertising, your social media captions, your blog writing style, any customer communication, and your website copy.
You'll also use your tone of voice in your branding deck, or when you're presenting to prospective clients, customers, and investors.
Everyone in your company writes or speaks to people.
And every piece of communication creates a perception of your brand. Your brand tone of voice should be an organisation-wide communication structure that strengthens your brand identity, and creating a concrete brand voice template will help to filter this through your company.
It will influence how a customer connects with your brand, and ultimately if they want to buy into your brand or not. The correct brand tone of voice can be rocket fuel for sales.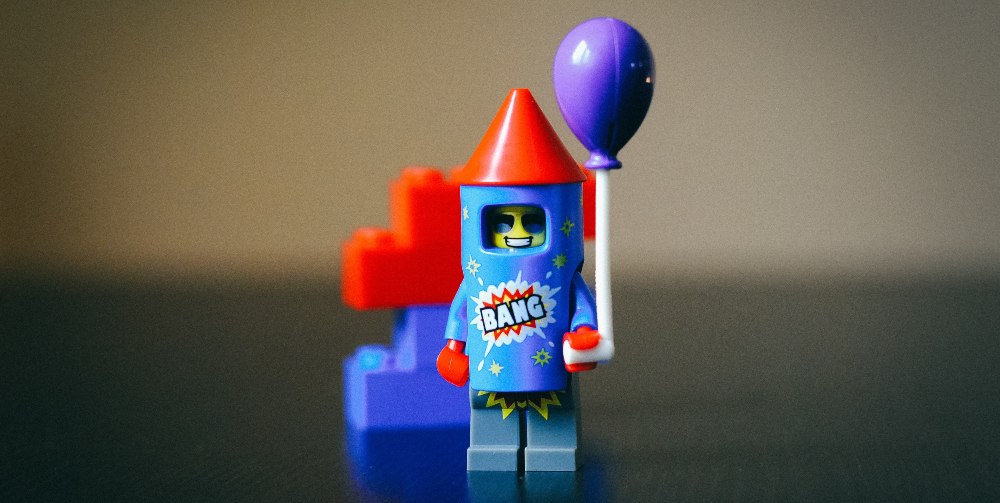 How to Improve your Brand Tone of Voice?
Try not to think of brand tone of voice as so concrete. It can be improved and reworked to fit the rest of your branding.
Just remember to keep the following in mind if you're changing it:
Consistency
The most important way to improve your brand tone of voice is by remembering to keep it consistent throughout your communications, as this is a vital component to strengthening your brand.
Consistency is key.
A range of voices across different platforms will only result in mixed signals and mixed messages for your target audience.
Sure, it can be tweaked to suit how you're trying to communicate, but the essence of your voice should remain consistent.
For instance, if you're recording a podcast, your tone will naturally become more chatty and informal, whereas if you were writing an article to be published on an industry site, you would usually take on a more informative tone.
If you're dealing with an unhappy customer, you wouldn't keep up a humorous tone. In this instance it's best to stick with a familiar tone to make the customer feel like someone is personally dealing with their complaint.
Use their name, make them aware that you care about their complaint and how they are feeling, rather than switching straight to boardroom mode.
Stay Current
Keeping on top of pop culture is a great way to stay on top of your brand voice game, especially if you're going in for a cheeky, familiar tone with your audience.
In the digital age, staying up to date with the latest internet jokes and memes and adapting them to your own brand can really pay off.
Jumping on the trend at the right time and making someone laugh causes an emotive response, which means your brand is more memorable than the next one.
You may even go viral!
Upgrade Your Customer Service Style
Social media has transformed customer service. There is now a direct, and very public link from the customer to the brand.
So use it to your advantage!
Utilising your social media platforms to strengthen your brand voice, adds a human element and shows your target audience that there is an actual person on the other end.
This includes not only your posts and captions, but how you deal with your customer service enquiries (or complaints!)
Complaints can be met with a solution, and using social media gives brands the chance to publicly explain themselves and regain trust after a slip up.
It shows a more human side to what you would usually expect written communication from a brand to be like, it's a chance to really amp up your brand tone of voice when communicating directly with people.
And it's even better if whoever runs your social media knows how to have a bit of banter with people too!
Benefits of Creating Brand Tone of Voice Guidelines
Creating a set of brand tone of voice guidelines will act as your North Star when creating any copy for your brand, or deciding upon how you're going to answer the office phone!
Having a copy of your brand voice template will mean that newcomers into your business, or any freelancers that you work with, will be able to get off to a flying start when creating content.
It can be difficult coming into a business as a new starter and creating content, often people will naturally put their own spin on what they write. It's great if you've hired someone with creative flair and their own ideas, but it could make your communications come across as disjointed.
As a business grows you may have several different people, with different writing styles working on your content for you. And it won't be possible to review all content that is going out, particularly if you deal with customer service via social media.
Staff need to be made aware of any definite do's or don'ts in your brand tone of voice guide.
Having set brand voice guidelines will ensure that all these people are working in the right direction, and it's also a confidence booster for new starters as they'll know they're working on the right lines from the off.
Having a hit list of words and industry phrases you want to steer clear of always helps if you are trying to take your brand tone of voice in a different direction to your competitors.
Your voice guidelines should work harmoniously with your brand identity guidelines too!
Brand tone of voice is there to improve your communications. If you struggle to articulate what you're after for your brand voice and find yourself simply grasping for generic buzzwords like 'quirky', we look further into this in our Brand Strategy Made Simple.
Without a set template, these words are difficult to work from.
It's time to get back to the drawing board to find your true brand tone of voice, and create a strong set of tone of voice guidelines, so let's start with a few of our favourite examples.
Brand Tone of Voice Examples
Finding brand tone of voice examples can be difficult, especially if you don't exactly know what it is you're looking for.
Tone is not "easily identifiable" in the same way a new brand identity or website design is.
However, we think the following brands are absolutely smashing it with their tone of voice.

Credit to Innocent Drinks
Innocent Smoothies
Innocent Smoothies was the first brand I really noticed and thought about their brand tone of voice from a marketing perspective.
It was when I picked up a carton, and on the base they had printed 'Stop looking at my bottom."
The laugh that gave me has stuck in my mind for years and they consistently build upon a funny, familiar narrative through their brand tone of voice through their packaging, advertisements and social media profiles.

Credit to Jack Daniels
Jack Daniels
Jack Daniels tone of voice is exactly what you would expect from where it hails, Tennessee.
A slow, steady storytelling brand voice. Most of their adverts that you'll come across will include lots of text to get stuck into while you're waiting for your train.
This is purposefully done to make a point of the heritage of the brand, strengthening brand identity and also mimicking the slow drawn out process of making whiskey.

Credit to Nandos
Nandos
Nandos took the internet joke of a 'cheeky Nandos' and totally ran with it. Their tone of voice is casual and funny, totally lending itself to the social media obsession of their target audience.
They print funny slogans on their napkins because they know these are going to get snapped and posted online, building up their brand voice with every share.
Nando's adjust their tone of voice to suit the local market, and seem to give their social media teams pretty much free reign to jump on local trends and banter.

Credit to Starbucks
Starbucks
Starbucks have dedicated a lot to creating the perfect brand voice – just like they perfected the perfect cup of coffee (debatable – but we see why they made such an effort so it correlates).
They've dedicated a webpage to explaining the thought processes behind their brand tone of voice. It's refreshing to see a brand come out in the open about the choices they've made with their branding rather than the usual smoke and mirrors.

Credit to Brewdog
Brewdog
The Scottish craft beer brewers take a no nonsense approach to their tone of voice. They have a strong, commanding voice injected with plenty of tongue in cheek humour and they aren't afraid to use it.
Brewdog use a simple yet unapologetic tone of voice to great effect, and in turn come across as a brand you can feel a part of.
With use of phrases such as beer geek, die-hard, and kickass, the company do well at incorporating personality into the brand, and encouraging customers to become part of the club!

Credit to Burger King
Burger King
Props to whoever runs Burger King's marketing team, it's genius. They nail virtually everything they put out on social media because of their witty brand tone and super reactive pop culture posts.
They may be the underdogs in terms of popularity in their long running feud with McDonald's (even though their burgers are way better), but they totally trump them on social media. Burger King's brand tone of voice is upfront and unafraid of sparking up some healthy competition between brands.
So:
These brands all knock it out the park with their brand voice, filtering it throughout all of their communications. They're all in fairly fun industries, which allows them to really push boundaries.
We think there's space in the finance market for a super unconventional, straight talking tone of voice. We're thinking what Monzo could have gone with, (they have pretty unconventional branding for a bank and could have followed this through in their brand voice), but didn't.
How to Create a Unique Tone of Voice
First things first, go back to your competitor analysis. Take a look at how other brands in your marketplace are communicating.
What can you do differently? What is missing in the marketplace?
Is there space for anyone to come in with a fresh take on the industry? Are there phrases other brands use that make you cringe and that you want to avoid if you're trying to take things in another direction to your competitors?
Be real. A great way to start off with a unique tone of voice is to think of what comes naturally to you.
At Canny, we always keep this in mind when writing content. Whether it's new website copy, a blog post, or a social media caption, we have a certain 'way' that we speak.
In fact, a huge part of our tone of voice guidelines is to write how we would speak, which means never 'fluffing' something up just for the sake of it. We use a friendly, chatty, and informal tone, as that's what our clients resonate best with.
Losing filler words such as 'like' and 'just' from your brand communications instantly gives a more commanding tone, you know what you're on about here – and you need to convince your customer of that. Ask staff to re-read communications such as emails and remove filler words like these when they're unnecessary to strengthen the tone.
But don't get us wrong, choosing a brand tone of voice should not be based on your personal taste, put this aside.
Your own thoughts and experiences with brand tone of voice are a good place to start, but this isn't about you, it's about what's going to resonate with your customers.
Think about your USP's, what tone of voice accurately depicts these?
Formal or casual?
Respectful or irreverent?
Enthusiastic or matter of fact?
Funny or serious?
Getting the general feeling of your tone of voice down first, will help you make better decisions later.
How to Determine your Brand Tone of Voice
Having the correct brand tone of voice for your brand can be a fuel for selling. But how are you supposed to come up with it?
Have you identified who it is you're speaking to by creating customer profiles? How are you aiming to connect with this audience through your brand tone of voice?
Do you want your brand tone to command attention in your marketplace and instil a sense of trust in your customer from an authoritative tone?
Do you want to push boundaries that have never been pushed via communications in your industry?
Are you looking to connect with your target audience on a personal level and create a sense of familiarity?
There's a lot of questions to consider, and the exercise below will help you to answer them.
Brand Tone of Voice Exercise Part 1
We've come up with some tone profiles that fit into two separate columns below.
Go through and find which ones resonate with your brand most. As a business owner, you need to consider how each brand tone would affect how your company is viewed in your industry. Would it change or enhance your brand position at all?
Casual-Casual brands give a feeling of personality and friendliness. On the other hand, they could be seen as unprofessional or "try hard."
Funny –Funny brands stick in the mind of your audience, people love humour! However, again, this could slip into the causal realm, and people could be left thinking you're unprofessional.
Irreverent –Irreverent brands are a little tongue in cheek, they're playful and fun. But, they could offend or intimidate some readers.
Or,
Respectful –Respectful brands are both friendly and cordial, which people like. Sometimes though, this reads as trying to win over the reader too quickly or seem overly flattering.
Matter-of-fact –Matter-of-fact brands are straightforward, honest, and simple. However, this can be seen as a little off putting or lacking in personality.
Formal –Formal brands give a sense of professionalism and authority. They could be seen as soulless and uninteresting.
Serious –Serious brands help to build trust. The flip side is they could be seen as tense, overwhelming, or putting up barriers.
Decide which group of words aligns with your brand the most.
The next step is to add detail and really start to build the profiles for each buzz word.
Brand Tone of Voice Exercise Part 2
Plot out a list of characteristics, descriptions, do's, and don'ts for each word.
Get super descriptive and really try to narrow down and define each characteristic.
Funny might break down into:
Humorous
Playful
Quirky
Next add in some do's and don'ts that encapsulate each characteristic.
Voice characteristic > Description > Do > Don't
Friendly > We're a friendly brand, but we're not overly friendly > Start emails with "Hey" and end with "Thanks" > Start emails with "Yo buddy" or end with "Cheers mate"
Get it?
Now apply it your business and try this exercise for yourself!
Finding your Brand Tone of Voice
A strong brand tone of voice can add a completely different dimension to the identity you created in your brand strategy.
The correct brand voice can add soul to a relatively un-stimulating industry, meaning you stand out in your marketplace, or it can be the missing piece to the puzzle in an industry already saturated with similar brand tones.
Dare to be different and communicate in ways that others don't. Nobody got very far by just fitting in.
Inject some life and personality into your brand through your new tone of voice guidelines!
Have you nailed your brand tone of voice using our template?
Or maybe you need some help developing your brand tone of voice and could do with some guidance from a team of branding experts?
Well, look no further. The team at Canny know what it takes to develop a brand tone of voice that engages your target audience and makes them want to invest in your offering.
Don't try and do it all on your own! Get in touch with our team and find out how we can help.