Recruitment branding, marketing, and website design can be a powerful force when used as a trio in the industry.
There is a lot of competition out there with sites such as:
Glassdoor
Talentful
HireLevel
Trojan Recruitment Group
Michael Page Recruitment
Even social media is taking over some of the main recruitment sites and agencies, with a lot of employers and recruiters taking to LinkedIn to find suitable prospective candidates.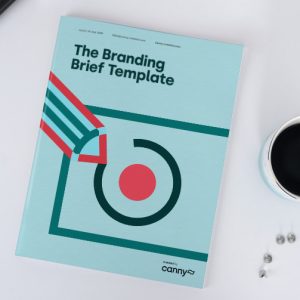 The Branding Brief Template
The Branding Brief Template is a free template that will help you get the brief for your branding project right. W...
Hence why we've put together an ultimate guide on how to create effective recruitment branding, and market your company to the right audiences.
In this post we will break down specifics of what effective recruitment web design looks like, how to create a solid foundation starting from your brand strategy, and how to become your audience's first choice.
So, let's get started.
Where and How Do You Make Your Money? What Is Your Business Model?
Although you might be thinking the audience comes first when it comes to recruitment, understanding where your revenue comes from can help you to pinpoint where your efforts should be targeted.
Going in blindly, and targeting or reaching out to anyone and everyone isn't going to help you find the right people.
Which is exactly what you're looking for, the right people for the position.
To do this, you should be working with a business model that works for your company
The basis of a recruitment business model relies on three components:
Job seekers
Companies
A recruitment agency
The recruitment agency or company acts as a middle man between the job seeker and company, providing both a space to register vacancies, and a place for employee registration and consultation.
For the companies looking to register, it may be that you as an agency charge a consultation fee in order to grasp exactly the type of candidates each company is searching for.
This is the first point of income, and from here your agency will advertise roles that will attract job seekers to apply.
Then once the application process is complete, and the company is interested in a particular candidate, the agency can step back to allow the interview, hiring and contract process to take place.
Ultimately, this is where recruitment agencies increase revenue, as client companies will pay upon the successful recruitment of an employee.
Like we mentioned earlier, as an agency your job is to create the bridge between client companies, and potential employees.
So, in order to do this it makes sense that you understand how to communicate with your target audience.
Know Who You're Talking to
For any audience, in any industry, knowing and targeting the right audience is key.
This is no different for recruitment, and we might even say it's slightly more straightforward as you have two key considerations when it comes down to your target market:
The candidate
The employer
Therefore, you must be able to switch up the way you approach each group as it's no good using language that is vague and doesn't appeal to a specific target audience.
So, let's get into a bit more detail.
The Candidate
When we think of recruitment we think of potential candidates, as without them your advertised position isn't filled and the performance of your business is inevitably on a downward trend.
If your positions aren't being filled, it will become harder for you to make money, it's as simple as that.
The bottom line is when you are targeting your content, jobs, and marketing to candidates, you need to be specific.
Candidates want to know specifics in terms of salaries, hours, flexibility, benefits, and detailed job descriptions.
You should treat your candidates like customers: customers won't buy a product or sign up for a service if they don't know anything about it.
The principle is the same for prospective candidates, they aren't going to apply for a job if they don't know what it entails, or how much they are going to get paid!
The Employer
The other important group of people you are targeting is the employers who are looking for their roles to be filled.
You need to come across in a completely different manner in order to appeal to employers and companies, as you want to make them feel as if you are taking the pressure off.
Selling your company as their solution to filling roles is key, and you need to express within your branding, website, and marketing that you can source the perfect candidate/s for them.
Don't target employees by telling them all about the wide variety of roles and opportunities you have available, as they wont be interested in this.
For them this is basically just a whole lot of competition.
Instead, angle it in a way that places your recruitment company as a need, instead of a want.
For example, TotalJobs use the slogan "Jobs are our job" immediately taking ownership over the task of helping candidates find the job for them, as well as helping employers to fill roles!
We suggest utilising a slogan like this that appeals to both groups, as this will increase the engagement with your site from both groups within your target audience.
We will dive into a couple of recruitment branding examples that use expressions like this to appeals to both audiences later in this post.
Target the Right People
Once you have defined how to approach each group, it's important to get specific.
It isn't an effective use of time to target everyone looking for jobs, or hiring everywhere, in every sector. This will result in an influx of questions, unqualified leads and confusion.
Remember that when you are reaching out to your audience, like we've said before, be specific, but not so specific that you steer possible candidates away from the roles that they would be likely to apply for.
It's important to use a voice that is positive, sensitive to all, but focused toward the candidates you are looking for.
For example, if at least 2 years of industry experience is required for a role, state this, but don't forget to state alternatives to this experience, such as a degree in a similar field, or 5 years experience in a neighbouring industry.
This way you are specifically targeting a pool of people with the required experience, and possibly extending the role to applicants' peers, who may be even better suited.
Equally this keeps the voice positive, and as you are recruiting on behalf of another company, you need to make sure you are authentic to the company, and this will attract the right applicants.
This leads us onto our next section, as targeting the right people depends a lot on the current recruitment market.
Candidate Short vs Company Short
Now you have clearly identified who you are targeting, there are a few questions to ask yourself before you can even begin to think about your brand strategy and identity.
Start by answering:
What sort of market are we in?
Is it the case that there are too many candidates and not enough jobs?
Or due to the post covid world we live in are there loads of jobs and not enough candidates?
This is important to think about as your marketing needs to change to reflect this, otherwise you risk marketing to a group of people who aren't there!
Candidate Short
In a candidate short market, it may become increasingly difficult to fill positions; however companies who have paid for your service will still expect interview slots to be filled.
It is no use manipulating the job description to reflect the current market or pool of candidates, by changing requirements or bumping up the salary, as this will only attract the wrong people and confuse your client.
Instead try reshaping the roles you already advertise on your website and social media channels.
For example, could a specific role be redesigned into an apprenticeship, graduate or trainee position?
Of course this requires training programmes to be put in place, and a less experienced member of staff to be hired, however it fills the role, and costs your client less in terms of salary.
Not only this, but this creates growth of talent within a company and often encourages employees to stick around, rather than move on when their training is complete.
Company Short
On the other side of the coin is the company's short market, meaning there are too many applicants and not enough positions to go around.
This can happen as a result of budget cuts, rising unemployment rate, and redundancies, so you need to have a plan as to how you will tackle this when advertising roles.
In a job short market, candidates will no longer sell themselves, and it will become harder to fill certain roles, as the pile of applications will be never ending and extend the process for your client.
Therefore, it is important to encourage the use of screening processes before interviews commence, this way your client will be dealing with the shortlist of candidates best-suited to the role.
This way the amount of interviews will become smaller, and your client will find their next employee much sooner.
Additionally, in order to keep your recruitment business float it is key to consistently hunt for new clients that have roles to fill.
This can be done by reaching out to existing connections, such as companies you have recruited for in the past and pushing for repeat business.
If your clients don't have roles to fill, ensure you are maintaining and nurturing the relationship in the meantime, so when positions become available your agency is the first to know.
Recruitment Branding
This section will take a deep dive into the realm of recruitment branding. We've done an in-depth post on recruitment and training branding before on the blog, but we will go into some of the specifics here.
The key thing to remember is that it isn't companies that buy, its people, and they buy with emotion.
Most of the examples included in that previous post focus on targeting companies, but what does this mean for individuals, for example individual employers and candidates.
You should take this on board when thinking about how you are going to stand out from the sea of recruiters and recruitment companies across the globe.
Do Something That Captivates and Excites
In order to stand out from the crowd it is essential that you do something different to your competitors.
Recruitment companies often consist of websites with search bars and a filtered list of results.
It is the perfect market to do something different.
Although the aim of the game is to list roles and fill positions, this doesn't mean your brand has to fit in neatly with others in the industry.
Why not try using more informal language or puns to capture your audience's attention. Take The Recruitment Crowd for example, a company whose homepage reads "recruitment, no bull" accompanied by a visual of a bull.
We will come onto The Recruitment Crowd later in the website design section of this post, however simple statements and taglines such as this can be all it takes to set you apart from other agencies.
It shows your company has personality beyond recruiting for your clients, and the chances are you will be remembered differently than your competitors.
It may even be as simple as being more daring with your brand design, rather than going down the route of using office photography and routine block primary colours to show your audience who you are.
Although it may seem that jobs and candidates sell themselves, there has to be a good enough reason why your agency is chosen to be the middleman, otherwise you risk losing the position to competitors who have more edge and personality.
Overall, you must decide who you are, as how can your target audience be expected to determine where you fit in the landscape and what you can offer, if you don't know yourself.
What Kind of Recruiter Are You?
One of the most important decisions you will make before embarking upon the creation of your brand strategy is what kind of recruiter you are.
Whether you are looking to be the new top dog of the recruitment empire, or just looking to find your space in the industry, you need to solidify this by choosing the term that suits you best.
It all boils down to deciding whether you are:
A Disruptor
A disruptor can be described as a company that has the potential to completely change or displace existing companies or industries.
In other words, a company that isn't afraid to make their mark or make a change, even if it means it has an effect upon other companies in the industry.
A Pioneer
A Pioneer looks for gaps in the market and chooses one as a place for their company to settle.
This could be anything from delivering a service in a unique way, or creating a totally original product.
Falling in Line
Falling in line is exactly what it sounds like, falling in line with your competitors.
Rather than outdoing your competition, creating new ideas, and standing out, you just about match what they are doing.
Think of this like following set "rules of recruitment", following the pack and avoiding any kind of thinking outside the box.
Brand Strategy
Your brand strategy is where it all begins, and it comes before you can even start thinking about what your brand looks like visually.
We have spoken about brand strategy before on the blog, the most in depth post being The Ultimate Brand Strategy Development Guide , however the long and short of it is just 9 simple points.
First and foremost, your brand must establish:
Brand positioning (what gives you edge and where do you sit compared to competitors)
Brand story (the story you tell, for example what is it like to work for you)
Brand messaging (the message you are trying to get across)
Brand values (what is most important to you, for example attracting the most suitable talent or candidate)
Brand mission (what are you trying to achieve)
Brand tone of voice (how you communicate with your target audience)
Brand touchpoints (where will candidates or employers find you and learn more)
Brand identity (what you look like)
As a recruiter or recruitment agency, your brand strategy is essential in helping your audience understand who you are, what you do, and how to find you.
With a lot of competition in the industry you need to be clear about what you offer over your competitors, and why candidates should trust you over them.
That reminds us, once your brand strategy is established its key to conduct a competitor analysis as this will help you to identify where your brand fits into the industry.
We have a dedicated post on how to perform a brand analysis on your competitors, so we recommended checking this out before building your brand identity.
Brand Identity
Once you have identified what your brand strategy looks like, it's time to determine what your brand looks like overall.
This is what we know as brand identity which ultimately means how you present yourself as a brand. Whether that's online, via social media, through print marketing, you need to create a solid set of brand guidelines that form the foundation of your brand identity.
Typically within your brand identity, it is wise to include:
Your logo design
Your font / typeface
Your colour palette
The photographs and imagery you use
The design of your stationary (business cards, brochures)
Your appearance on social media
Your identity even comes down to whether you are using bullet points or numbers when listing your candidate requirements on a job description.
The details are vital, get them wrong or mix them up on occasion, and you risk looking sloppy and inconsistent.
That is why we encourage any business to create a set of brand guidelines to follow to avoid any branding mishaps and keep things consistent.
Brand Guidelines
Creating your brand identity is where your brand guidelines come into play, as once you have decided your positioning, values and overall strategy and identity, it's important to set them in stone.
Consistency is key for recruitment as a huge part of the industry involves communicating back and forth with candidates and employers.
It doesn't look so good when your company logo looks different on every email you send, or your details aren't displayed properly on the business cards you hand out at events.
Take it from us!
Treat your brand guidelines like your brand bible by having them on one PDF that gives you and everyone in your company a referral to what your brand looks like overall.
We have created a step-by-step guide to brand guidelines on the blog in the past, and this should help you tie up loose ends, before moving onto deciding which printed materials will be vital to your branding.
Deliverables and Printing
If you are going to provide printed materials, don't be cheap, as there is nothing worse than poorly created materials as this just reflects badly on your brand.
The first step is to think about what materials will work well for your brand.
For recruitment, your website and social media is of course of high priority (we will come onto that soon) however, printed materials such as brochures, and business cards, are vital too.
So, let's start with the printed materials that will benefit your recruitment company most.
Flyers and Brochures
First things first, let's start with flyers and brochures.
Printed materials are a good starting point if you are looking to advertise yourself locally as well as online, as it gives candidates and employers something tangible that contains all of the information they need about your company, or a specific role.
Sending flyers and brochures containing your latest positions, company updates, and latest recruitment events, (which we will touch on more later) is a useful and direct way to specifically target an exact audience.
Business Cards
Business cards are a crucial material particularly for recruiters.
How are you planning to get your company name out there at recruitment events and careers fairs, if your clients have no way to contact you?
Hence why we suggest putting business cards at the top of your priority list when it comes to printed materials.
Something simple will do the trick, in your brand colours and including your name, company name and a variety of contact details.
This way when you attend events with potential clients they have something simple to remind them you are there to support them and help them to fill positions at their company.
You don't have to flood your audience with information about who you are and what you do, sometimes it is more beneficial to give out the essential details and direct them to where they can find more.
The key thing to remember for all printed materials, is they must align your brand identity, and of course your company guidelines.
As remember a business card with poor grammar and a rushed design can have an effect upon your business and attracting clients.
The Best Recruitment Branding Examples
To round off this branding section of the blog we have decided to provide some of the best examples of recruitment branding out there.
This is based on where they have positioned themselves in the market, their brand identity, and their values and messaging.
Otta
Otta is a recruitment company that is positioned well within their target audience as "the better way to find a job in tech".
They use phrases such as "we're just as picky as you are" and "relevant roles only, no endless scrolling" to identify with their audience, and take the pressure and hassle away.
Bold colouring and all black bold text, helps to solidify Otta as the no-nonsense platform, keeping their design simple to match their application process.
For the employer side of the site, things become a lot more text heavy, including testimonials, reviews, statistics, and pushes the Otta Pro feature to the right audience.
Colouring is not lost here and the language and tone changes slightly, utilising language such as "super-charge" "fast-growth" and "high quality applicants" to appeal to employers in a more direct way.
Ultimately, we believe Otta is a recruitment company doing it right, by using language and colouring that stands out in the tech industry, while using language that is targeted in all of the right places.
Craft Agency
Craft Agency is another example of no-nonsense recruitment branding, using block colours and a grid design to display job roles.
Right off the bat it's clear that Craft are hiring within the creative sector with an animation on the first page of the website, and geometric shapes spread across the site.
Part of their branding is equally the simplicity of the site, with black and white grids containing job roles, and specific job role pages that are to the point and easy to drill into.
Not only is it easy for those applying, but for employers looking to hire the process couldn't be more simple. The "hire" section of the site includes a "get in touch" button which cuts out all of the fluff, taking employers right to where they need to be.
There's certainly a theme with the branding of these recruitment sites, as both candidates and employers alike are drawn to a no-fuss process that is easy, and gets results.
Recruitment Web Design and Development
Although there may be some mixed signals about what features recruitment sites require to be successful, we have come up with a list of the non-negotiables.
Aside from strong branding (that you have hopefully already created) your website needs to:
Provide in-detail up to date job descriptions
Create a simple user journey
Have a strong SEO strategy
Convert candidates into applicants
Ultimately, you need to target your two main audiences; candidates and employers, and ensure they can find you and have a smooth user journey from start to finish.
9 times out of 10 your website is going to be the first touchpoint your audience comes into contact with, so don't scrimp, in fact this is where you should be focusing your efforts!
But let's backtrack and start with the basics, by establishing the core purpose of your website.
What is the Purpose of the Site?
This is the time to get technical and be specific about what type of recruitment site you will be running.
It comes down to numbers, so let's dig into this a bit deeper.
Ultimately the kind of jobs you are recruiting for and advertising revolve around how many candidates are needed.
For example, you may be looking to recruit only on the basis that your jobs are board level or c-suite (CEO, CMO, COO) therefore the amount of candidates you are looking for is considerably smaller.
On the other hand, it may be that you are recruiting in the hospitality or event industry, or even looking for healthcare staffing, therefore due to the nature of the job and the demand for employees, numbers really do matter.
Numbers matter here as when it comes down to it you are running a business, and that business depends on roles being filled.
If you are recruiting board level and c-suite candidates you need to consider extending your services to a wider audience of employers, to ensure you are constantly filling roles.
Or it may be that you need to spend more time on your web design creating something bespoke that mirrors the quality of the roles you are advertising.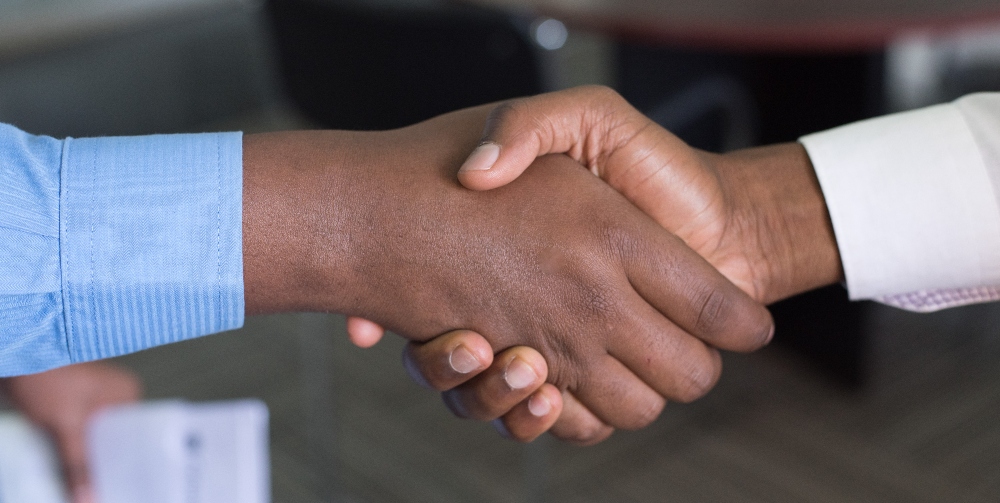 Does It Integrate with your Marketing?
While using tools specific for recruitment will no doubt benefit your website, there are different platforms that can be used to help your company to further stand out.
It may be that you are looking to really hone in on specific candidates for certain roles, and you have had some interest, but no applications.
This is where email funnels can come in useful, and they can be set up using software such as Activecampaign.
On recruitment websites it is usually required to input details, such as the user's name and email address, and it is possible to filter these email addresses into an email funnel specific to that candidate.
For example, a job seeker may be searching for part-time positions in the tech industry, therefore it makes sense to create a funnel that is specific to them.
This means that even if a candidate visits your website once and provides their email address, they will then receive an email consisting of the roles and positions they are searching for.
This not only encourages this audience back to your website, but equally shows them that you are providing them with targeted content that is relevant to them, rather than jobs that aren't of interest to them.
Now we know you're thinking "that's a lot of email funnels", and it potentially could be if you are advertising a variety of roles for a range of clients. However, the more targeted you are with your email marketing the more chance you have of attracting the right people.
Does it Meet Standard Website Requirements?
Just because you're building and running a recruitment website doesn't mean the standard requirements of a website don't apply.
You may be advertising for the best jobs in the industry but if your navigation is all wrong, or your team isn't responsive, you won't be filling any roles fast.
Be Concise
There is no doubt you will have a vast amount of job descriptions on your website, and while it's important to include relevant information, it's equally important to be clear and concise.
After searching for hours, days, and weeks candidates will grow tired of reading long copy and pasted job descriptions that don't really detail the specifics, or the real day-to-day responsibilities of a job.
Therefore, being concise should be your first port of call when it comes to your website copy.
Just like any website you should implement short and snappy phrases as well as CTA's to get candidates and employers on board, then longer form content to explain your services and the jobs you are advertising.
However the same rule applies to all content, don't say something in 20 words if you can say it in 10.
Ultimately, it's not worth spending your time making your website content extravagant and super detailed, as visitors just want to know the essential information, and begin applying or registering.
Be Responsive
In the recruitment industry it is to be expected that questions are asked all of the time by candidates and employers.
So, don't neglect the idea of having a team on hand to respond to any website visitors, whether it's registration queries or questions about a specific role or careers event.
Equally, chatbots are handy for recruitment companies, as this means beyond your team's working hours, questions can be answered.
A large number of people are still employed while they are searching for new roles, so this means they're likely visiting your website after the standard hours of 9-5.
Unfortunately, the chances are your company works those same hours too, and therefore need a way to respond to potential clients and candidates.
It may be that you wish to set up your chatbots to answer basic queries only on topics such as website navigation, contact details, or application and registration support. Then anything further can be responded to by your support team in working hours.
This way website visitors can reach a certain point and even submit applications without the help of your team.
Make Life Easy
Candidates don't want to spend a long time inputting specific search terms for several minutes only to be faced with a list of jobs that don't apply to their qualifications, experience, or location.
Make life easy for website visitors by attaching the right search filters to the correct jobs, and suggesting other roles if the area they are looking within is drying up.
Another way to make life easier for your audience, is to split your site up from the get go.
It may be worth splitting your homepage up right away, into a section for employers and a section for prospective candidates.
This way your audience is directed towards the section of the website that benefits them the most, rather than a mixture of content that may not be relevant to their search.
Having dedicated sections for each group within your target audience makes life so much easier, and even splitting each section further into categories ultimately does half of the work for your clients.
Keep Things Up to Date
There is nothing worse than a recruitment site that is out of date.
Keeping expired roles on your site will frustrate candidates as they may spend up to an hour applying for a job to find out the position has been filled, or the role has been dismissed altogether.
On the other hand, if your website has a function that allows candidates to create accounts and receive notifications during their job search, it's important to contact these accounts if they become inactive.
Candidates may be swept up with a new job offer after applying via your site for weeks, months or years, and forget to delete their account or express they are currently employed.
This can be avoided by asking candidates to express if they are employed, employed and searching, or just searching. This way both employers and you as a recruitment company can gain a better understanding of which candidates are actively looking for a job, and therefore where to focus attention.
No-one in the recruitment industry wants to waste their time whether they are looking to apply or looking to interview for a role, so keeping your website up to date is essential if you want your customers to rely on you.
Is it Interesting Enough?
There are a whole host of recruitment companies and websites out there so this one is key.
Make sure your website stands out from the crowd.
If you can see that other companies or agencies are using the colour palette or white and green, or white and blue, change it up!
Don't risk being outshone by other sites by copying their style, as this won't set you apart and encourage your target audience to visit your site instead.
It's a well known fact that recruitment can be quite a bland industry, therefore this makes it even more important to buck this trend and be different.
Why not try doing something your competitors aren't such as:
Using video to show off your personality
Share real stories of candidates and employers including testimonials
Be real, don't adopt a corporate personality, this won't resonate with people
To cut a long story short, be different.
The Best Recruitment Website Examples
We thought to round this section off we'd include a couple of recruitment website examples that are engaging and have got it spot on.

Credit to Web Design Inspiration
Hirelevel
Remember when we were talking about splitting your homepage in two?
Well this website does it right!
The HireLevel homepage is split into two sections, the left hand side reads "looking for a job", and the right hand side reads "managing a workplace".
This immediately allows visitors to click through to the right pages of the website without scrolling through information that doesn't so much apply to them.
HireLevel makes application easy, as by clicking on the candidate section you are taken straight through to create an account or log in to work on your applications.
For employers the screen is split yet again with the choice of "seeking a recruiting partner" or "optimising human capital management".
This website is optimised to facilitate an easy user journey and cuts out all of the pop-ups and non targeted information, taking each visitor to the right page for their needs.
Another nice feature of this website is the navigation bar, which is simple and easy to understand with straightforward tabs, yet again proving how easy this website is to use.
As we have mentioned previously as a recruitment agency your goal is to attract the best candidates, and take the pressure off your clients by becoming the middleman.
This is something that HireLevel does well with their website alone.

Credit to APK Pure
The Recruitment Crowd
We are diving into The Recruitment Crowd now, who we previously commended for their tone of voice, but they are included within our best recruitment website examples for a reason.
The company's homepage is simple with the expression "Recruitment. No bull" accompanied by two buttons, "I'm looking for a job" and "I'm Hiring".
Straight away they are living up to their brand identity and providing simple options to kickstart a users website journey.
For each section of the site the directness continues as this company doesn't waste time getting into the relevant information for employers such as goals and previous clients, before providing a form to get in touch.
Similarly for job seekers, they are taken to a page with a search bar, list of sectors and grid displaying the latest positions available.
This company does well at simplifying the recruitment process for both parties, which is essentially the goal, as job hunting can take months, sometimes years, so taking out the padding only helps the smoothness of the journey.
Recruitment Marketing
When we talk about recruitment marketing, the audience has never been more important.
That's why we waited and decided to save this marketing section until the end of the post, as by this point we hope you have got your brand strategy and website design nailed, and therefore you have the perfect picture built up of your target audience.
As with marketing across the board, recruitment marketing is split in various areas including, content, email marketing, and social media, all of which should be created with candidates and clients in mind.
So, let's kick things off with content creation.
Create Great Content
This is a non-negotiable as no content = no candidates in the world of recruitment.
Now, don't start off thinking CV templates are going to skyrocket your engagement and boost your applicants.
They might, but everybody is doing this, and you may run the risk of people stealing templates and clicking off your site and onto another recruitment site instead.
This is not what you want.
Creating CV templates is good, but it's not enough in terms of the amount of content you should be creating.
Often recruitment sites can come across as faceless with a lack of personality, and this is where there is a gap for your company to be different.
Talk about Salaries
The topic of salaries is something that is rarely discussed in-person or in online conversations.
Finances and how much employees earn is often a taboo subject,
So, why not capitalise on this and produce blog posts on salaries for different sectors or different job levels.
In addition to this it may be possible for you to be more open and honest about salaries on your site, rather than providing a range between £30,000 and £35,000 for one position, see if you can be more specific.
The range between these two salaries is quite a jump, so be specific about what the employer will offer based on specific experience, rather than leading candidates in blind, unsure as to whether to apply.
Host Podcasts and Video Interviews
People often engage well with content that involves others.
By hosting podcast shows or video interviews, this can boost engagement while providing accurate information and real case studies.
Creating content weekly on various different sectors, positions, and skills, may encourage your audience to your site instead of your competitors.
Interviewing people within each industry, or specific employers who advertise via your website, will give candidates a better idea of what their next steps should be and may even give other employers inspiration.
Showcasing the personalities of employers via video or audio footage, allows candidates to get a feel for the kind of company they are to work for.
Q&A Style Articles
In the same thread as podcast and video interviews, creating Q&A style articles, or an FAQ's section is a great way to answer questions before website visitors get in touch.
This style of article or website section can be beneficial for candidates looking to do more in-depth research, for example venturing into a new industry, or learning more about c-suite roles.
Not only this but it shows that as the bridge between employers and future employees, you are doing everything you can to tailor to individual needs.
It may be that your company recruits solely c-suite roles and therefore you may provide an article that includes a Q&A with a CMO, or CEO containing guidance on how to move up the ladder.
Content like this should be prioritised as if you're not answering the questions your audience have, it takes one click for them to type their question into a search engine and end up on a competitor recruitment site.
Do Social Media, But Do It Differently
Social media is such an important marketing tool for recruitment companies. As we mentioned in the video and podcast section, social channels allow you to showcase your company culture.
This includes commending and praising members in your team, sharing positivity through your content, and most importantly showing that your company is made up of people who care.
Like we have said before, people interact best with companies that have personality, compared to those that don't, so don't be shy when showing off the successes of your team.
Social media channels such as LinkedIn and Instagram, as also great platforms more generally to shout about the latest positions you are excited about.
Using imagery, and a more relaxed tone of voice is a lot less intimidating for candidates who are unsure on whether they're right for a position.
Why not try acting like a peer and encourage people to step out of their comfort zone and apply for jobs, particularly if they are qualified or have the experience.
Confidence is huge in the recruitment industry and sometimes the perfect candidates can be lost due to lack of self-belief, so tap into this and encourage your online audience to apply, with an angle of "what have you got to lose?"
Utilise Email Marketing
We've heard the phrase time and time again "email marketing is dead" and this we just don't agree with, as it's not true!
Especially not for recruitment companies.
Email marketing doesn't stop at email funnels created for specific roles and job types, as newsletters are equally important.
Creating and sending out a regular newsletter via your company email is a great way to re-engage old candidates and employers who have used your site.
Hopefully they may still be subscribed to receive your newsletter and your content may catch their eye particularly if they are looking to move positions or even use your services again to promote roles at their company.
Equally, newsletters can help to engage new areas of your target audience, by advertising it on your website.
For recruitment, rather than offering discounts, or company news it may be useful to use your newsletter to share more information about the companies your clients run.
SImilarly to the blog content, why not try including Q&A with some of your clients offering tips and guidance on topics ranging from CV writing, to interview preparation.
Think like a Marketer, Not a Recruiter
It's a well known fact that recruiters aren't often seen in the best light when it comes to them reaching out to potential candidates or employers.
Rather than "reaching out" in fact, recruiters can often slip into social media direct messages and hassle candidates by sending multiple messages.
Hence why they can be nicknamed anything from snakes to sharks!
Why not try something different?
Instead of thinking like a recruiter would, for example:
I've got to fill these roles quick and fast to ensure clients are happy and the business continues to run
Think of it more like a marketer selling a business, sell yourself as a recruitment agency.
But be real while you do it.
Whatever you do, don't send the same copy and pasted message to anyone and everyone you come across that might be a slight fit for the role.
This way you will run the risk of heading straight into the junk or spam folder of everyone you message just as other recruiters do.
Instead try nurturing potential candidates with personalised messages or emails, try starting off asking about them, even something as simple as asking about their day before jumping straight into "you'd be perfect for this role and here's why".
People want to be valued as individual employees so there is nothing worse than clicking send to all and hoping for responses, as that will come across in the wrong way.
You need to discover the unique qualities of applicants and try to match them to the correct roles, otherwise you will end up throwing a random list of jobs their way hoping that one of them sticks.
Put Yourself In The Shoes of The Client or Candidate
An exercise worth doing is putting yourself into the shoes of your audience.
If you were a job seeker how would you want to be approached?
Or how would you want an application confirmation response to look?
On the other hand, if you were a company looking to use an agency to help you fill a role, how would you want to be approached?
We guarantee "an inbox flooded with generic recruitment emails" isn't the answer.
Get Your Foundations Right
In order to get the basics of your marketing strategy right, you need to start keeping track of what you are doing and how well it is working.
If your numbers are going up, something is working in your favour.
Whether it's more applications in your company inbox, or more clients getting in touch or booking a call, you need to keep track of what you are doing marketing wise to make this happen.
This way you can adapt your strategy based on what your audience respond well to.
Set up a Marketing Scorecard
Ultimately if you want your marketing efforts to work, you need to keep an eye on how each of them are performing.
This is where a marketing scorecard comes in, and it can be as simple as setting up a spreadsheet on Excel or Google Sheets.
But first you need to decide what exactly it is you are measuring, as in the recruitment industry it's a pointless task keeping track of sales, but website and marketing metrics will be more useful for you.
In terms of your website, we have previously written a post about the most important metrics to track, which apply to recruitment companies too, and include but is not limited to:
Page visitors
Bounce rate
Average session duration
Organic traffic
But that was just to give you a starting point as to some website metrics you could include within your scorecard, and alongside this there are marketing metrics that can be included too.
This can span from social media growth, to email marketing, and finally to leads and clients that have been generated and won overtime.
As you are within the recruitment industry we would suggest that you begin by tracking:
Lead generation – to measure if the visitors to your site are qualified and move on to apply for a position
Followers on your social media channels – social media is everything (as we discussed earlier) therefore keeping track of your follower count will help you to better understand who knows about you and if the right audience is being targeted
Clients won – to measure the amount of employers who are coming to you for support in advertising the roles they have available
Applicant forms completed – this one is key as it helps you to determine if your target audience are finding your site, engaging, reading about positions and then going on to apply
This is just a starting point of the type of metrics you can track to ensure your marketing efforts are successful.
These metrics can often be accessed within the software you use, for example if you use HootSuite to schedule and keep track of social media posts, your follower count and engagements can be found here.
However there are some tools we would recommend using, particularly Google Analytics to measure the website metrics mentioned above.
We have taken a more detailed look at the best tools to help in the recruitment sector below, so be sure to check that out!
Ditch the Downloadable PDFs
Our final marketing tip is simple.
Like the heading says: Ditch the downloadable PDFs.
They're going to cause your audience nothing but hassle, particularly if they're not mobile-friendly.
Our suggestion is to dump the idea of PDFs as it is possible and preferable to have your information, whether that is new positions, or company updates, on your website pages.
For example you may have your positions displayed as a few lines and important details on your site, but then the full in-depth job description on a separate PDF.
For us this isn't necessary, and if anything it causes disruption in the smooth website journey you have created for your audience.
However, if you can't let the PDFs go, at least make sure they work seamlessly on all devices.
The Best Recruitment Marketing Examples
As with our branding and website design sections of this blog, we are diving into some of the best examples of recruitment marketing.

Credit to Crunchbase
Talentful
Talentful is a recruitment agency who work with tech companies to fill positions with suitable candidates.
We could have included this companies based on their social media alone but then taking a look at their website content led us to the opinion that they have got their marketing strategy spot on.
The agency post regularly on social media providing content surrounding team achievements, updates and current topics such as mental health awareness and Black History Month.
Their marketing and branding is tied together seamlessly, using templates following the clear brand guidelines whether that be for a regular post, video, or blog post.

Credit to Revoco
Revoco Talent
Revoco Talent is another agency who work within the tech and digital recruitment sector, and are another example of a company using social media marketing to their advantage.
They post content surrounding staff, celebration milestones, employees of the month and staff events, showcasing the fact the environment they work in is positive and collaborative.
This extended on the website, with a meet the team page to put others to shame.
Revoco has used baby photos that change to current staff photos as you scroll adding yet again more personality and bringing the team down to earth, like we have said before, people engage far better with other people.
The company on the whole has a personality unlike other recruitment agencies and with the use of various marketing techniques are successful in attracting the right people.
Tools to Help
Throughout this post we have touched on a few tools that can be used along the way to support you with branding, marketing, and website design.
But we thought a dedicated section might be easier to digest with a few sentences on each of the tools that we think are most useful for recruiters specifically.
Google Analytics
This tool is free to set up and is useful for anyone with a website. Google Analytics allows you to track metrics such as website visitors, bounce rate, most viewed pages, and how they reached your site.
HotJar
Again HotJar is a free tool to begin with that allows you to view a visual heat map of where visitors are clicking and scrolling to on your web pages.
This is particularly useful for those in the recruitment industry as it allows you to see the kinds of jobs that receive a lot of clicks and engagement compared to those that don't.
With this data you should be able to alter the way you write job descriptions or streamline the list of employers you advertise for.
ActiveCampaign
ActiveCampaign is an email marketing and automation tool that can be used in a variety of ways for recruiters, whether that be linked to Zapier to send automated emails, or to send a weekly newsletter on new job roles.
This tool offers a free trial and is then paid depending on how many contacts you are emailing.
Zapier
Zapier is a tool that allows you to link several applications together to create automation actions. For example, when someone registers on your recruitment site, or applies for a job, you can implement Zapier and set it to add this applicant to an email list based on the job they have applied for.
This way every time you list a new position in their industry they will be notified and hopefully return to your site!
These tools are our top picks, some may work for you and others may not, so we recommended signing up and giving them a try, as the majority of them are free!
The Ultimate Guide to Recruitment Marketing, Branding, and Website Design
There we have it, our ultimate guide to recruitment marketing branding and website design.
In this post we have outlined some ideas, resources, and tools to get you started, but there are a few key takeaways that we hope you've taken onboard.
When it comes to the branding of your recruitment company you need to think about whether you're targeting those who are applying, those who are hiring or both.
Equally important is making the experience as easy as possible, as no-one wants to spend hours scrolling through job descriptions, or explaining the type of candidates they are looking for.
This will then help you build your branding up including all elements of your identity, website design, and marketing strategy.
Audience is everything when it comes to recruitment so this should be reflected in every element of your branding, from business cards, to your website design, to your company's tone of voice.
At Canny we are experts in helping companies to rebrand and update their marketing strategies. We have worked with businesses all over the world, helping to optimise their websites, create great content, and build a brand that stands out among competitors.
Simply get in touch with us for a chat if you feel your business's branding needs a boost.