Corporate video content is changing the marketing landscape.
Now more than ever, consumers love watching video and demand is continuing to grow. Instead of sifting through large chunks of information, this medium is easily digestible, easily accessible, and highly engaging.
As a result, businesses across every sector are taking advantage of corporate video for a wide range of applications.
But simply creating video is not enough.
How do you create great corporate video that fulfills your goals and objectives?
This type of content requires time, money, and resources to get it right – so let's make sure you've got all bases covered.
In this post we will provide you with the complete guide to corporate video production to help you smash your next corporate video project. From exploring different types of corporate video, to understanding the importance of camera lighting and sound, this will act as your end-to-end manual.
What Is a Corporate Video?
Corporate videos take many forms. Essentially a corporate video is produced by a business or organisation to communicate a specific message. The aim is to attract and engage a relevant audience by using video as a communication tool.
The vast majority of video content is hosted online and is published on the company's website. Social media and email marketing then play an important role by distributing the content to its intended audience to maximise reach and engagement.
Corporate video can either be targeted towards a company's core demographic for external use or they can be used internally for training and recruitment purposes. It all depends on the end goal of the video and the reason for creating it.
Different Types of Corporate Video
The possibilities of using corporate video are endless. It's important to know the different types and styles of videos so you can incorporate them into your own marketing strategy.
From promoting your brand to showcasing your products, there's so much to take advantange of.
Let's take a look.
Showreel
A showreel is a short video which highlights a persons previous work. It is usually around 2-3 minutes in length and features footage from different projects that they have worked on. There are various reasons for creating a showreel, most notably to showcase the talent of a particular person or business.
Companies use showreels for brand management and other forms of marketing communication. It is essentially a digital portfolio to show new clients what you're capable of. This provides prospects with an easy way to view your work on screen.
At Canny, our showreel sits proudly on our homepage. If you haven't checked it out yet then take a look!

Pros of using a showreel:
Gives social proof as new clients can see the level of work you're capable of achieving
Acts as case studies instead of writing paragraphs of text explaining how you benefit clients
Exemplifies work by stitching footage together in an effective and engaging format
Impactful as you can use music, animation, text, and graphics to bring your digital portfolio to life
Powerful point of sale tool as clients are more likely to invest in you after seeing your previous work
Influences decision making by providing examples of what you have done previously
Bofu content as it leads prospects onto the next stage of their buying journey
Cons of using a showreel:
Not informative as it focuses on examples of your previous work rather than an indepth dive into your business
Requires a lot of work to show off meaning you have to build up a portfolio of work beforehand. Otherwise you will have nothing to showcase
Can be boring/too corporate if done wrong so it's important to keep the end user in mind and develop video that will capture their attention
Easily missed/skipped if the showreel is not positioned correctly. Make sure this is featured on your homepage to increase the likelihood of it being seen


Example of a showreel:

Explainer Video
An explainer video is a short form video used for marketing and sales purposes. Its aim is to highlight a business's product or service in a compelling and efficient way. They are often placed on a company's homepage, landing page, or relevant product page to explain how something works.
Pros of using an explainer video:
Conveys information quickly as you can explain something complicated in a matter of minutes by showing someone else using a certain product
Easily digestible as this type of video is designed to be short in length, concise, and focussed to help a user do something
Good Tofu/Mofu content as you are solving a problem for your audience and showing them how your product can benefit their needs
Easy to share and can be distributed on your website, landing pages, and social media to maximise the reach of the content
Grabs customer attention by explaining something in a visually appealing way. People prefer watching video than reading chunks of text as it takes less time out of their busy day
Cons of using an explainer video:
Can be boring as you're explaining how to use a product and its features. It's important to get creative here by explaining the core functionality whilst still capturing the attention of your audience.
Difficult to balance the right amount of info as too much information disengages the watcher whereas too little information doesn't provide them with any value.
Will cost time and money so it's important these videos are planned and serve a specific purpose for your business.


Example of an explainer video:

Investor Relations Video
An investor relations video is a type of video used to communicate corporate achievements, boost attendance rates, and engage shareholders and stakeholders. It's important corporations provide stakeholders with information that is transparent, honest, and up-to-date so they can review business activities and value.
Pros of using an investor relation video:

Great for internal communication as it allows everyone in the business to understand how the business is currently performing.
Supports annual statements and informs vision as it provides information about how the business can improve.
Easier to digest complex financial information in video format than a 100 page report.
Cons of using an investor relation video:
Not very flexible as they need to cover key pieces of information.
Not much use from an external perspective as they are focussed on their needs of internal teams and stakeholders.
Not a branding tool at all due to the type and nature of the content involved.
Restricted in creativity as the core aim is to provide investors with accurate information about the business.
Example of an investor relation video:

Product Demo Video
A product demo is a video which shows how your product works by seeing it in action. They are a great way to communicate the value of your product to potential customers by demonstrating what it can actually do. This is much more engaging than just reading a list of key features and specifications.
Pros of using product demo videos:
Sales focussed as your team can use this to entice potential customers and it will save them time explaining the key features via phone or email.
Can dual function as an explainer video by showing the product being used.
Good mofu content to push into bofu as you can include a strong CTA at the end such as 'download a trial' or 'buy now'.
Easy to understand as the whole purpose is to show the product in use.
Reusable as these videos can be featured across your website, email marketing, and landing pages.
Cons of using product demo videos:
Doesn't typically capture 'new' customers but rather those already interest in the product.
Very specific and if not done well can be a bit of a waste of time/money.
Not very precise as most customers want even more information from the product demo video, or they want to try it for themselves.
Not very personal as these videos are targeted towards a large customer base as the goal is to hit wide.
Example of a product demo video:

Event Videos
An event video involves capturing social and special events by a videographer. This covers a wide range of applications including conferences, exhibitions, networking, and live performances. This is a great way to promote your event and reach new audiences online as part of a wider marketing campaign.
Pros of event videos:

Eye catching as you as you can communicate what your event is all about in an engaging and interactive way.
Really good branding tool as you can include your company logo at the bottom of the screen at all times.
Saves time/is replicable, as once you have finalised the style of the video you can use it as a blueprint for future events.
Distinguishes brand in potentially crowded ecosystem of 'an event' and allows viewers online to feel connected to your brand.
Tends to be memorable/impactful as you can use as you can use a range of colours, graphics, and edits to bring the video to life.
Cons of event videos:

Niche as they are limited to a particular event.
Limited to very specific audience which restricts their usability in the future.
Typically not evergreen or hugely reusable as they have been tailored to the needs of those attending the event. If you include dates/ timings, this also restricts their future usability.
Example of an event video:

Location Videos
A location tour video is a full motion video of a particular location. It involves someone doing a walk-through of a location as they are recording to give the watcher a full scope of the surroundings.
The video is filmed at walking pace whilst the camera pans the location and moves from one point to another. This allows the watcher to feel as though they are present regardless of where they are viewing the content.

Pros of using a location tour video:
More personality as these videos allow the audience to experience the sights and sounds of the location as if they were present.
Good branding tool as you can feature your brand colours, typography, and logo on the screen.
Greater personal connection with potential customers as they can see the final design of a project without being there. It also improves transparency as they can see the location for themselves and make informed decisions.


Cons of using a location tour video:
Not informative about product or service offering as they are purely focused on the location where they are set.
More of an additional asset than a must have.
Nice to have rather than a sales/conversion tool in and of itself.

Example of a location tour video:

Testimonial Video
A testimonial video captures a customer or client praising a company. It is used to highlight their positive experience of using their products or services to influence other people to invest. In most cases, the customer will talk about how the company helped them to solve a particular problem and the reasons why they would recommend them to other people.

Pros of Using Testimonial Videos:
Gives social proof as prospects are more likely to turn into customers after hearing how your products improve the lives of real people.
Acts as case studies instead of just writing lots of text and adding a few images. This is much more effective as customers can hear the experiences first hand.
Shows human connection by putting a face to the people providing the testimonial. This adds a true sense of credibility and encourage people to invest in your offering.
Good mofu content as you can include a strong, clear CTA at the end of the video.
Cons of Using Testimonial Videos:
Subjective as these testimonials are opinion based and only reflect a handful of customers.
Reliant on trustworthy/noteworthy clients giving good, honest reviews. New customers are sceptical and need to be convinced that these testimonials are true.
Example of a testimonial video:

So now we've covered off a wide range of the types of different corporate video, you will hopefully have a better idea of what corporate video is.
Next up let's explore the core differences between corporate video and video marketing- and there is a difference between the two!
Corporate Video vs Video Marketing
Corporate video and video marketing.
It can be easy to fall into the trap of using these terms interchangeably as they both actively promote your businesses and convey your key messages to your target audience.
However, they way they speak to your audience is very different. In this section we'll be taking a deep dive into the difference between corporate video and video marketing.
Let's start by taking a look at what video marketing actually is.
What is Video Marketing?
A we've touched on, there are difference between video marketing and corporate video. It's essential you understand these points so you know how to use each video to the advantage of your business.
Let's start with video marketing:
Video marketing is strictly promotional, and externally focussed
Video marketing is typically more interruptive
Video marketing depends on advertising slots on TV or internet



Video marketing is more socially focussed
Video marketing can be less 'corporate' in tone, and deviate from established brand voice if necessary
Video marketing is best suited for the B2C market


On the other hand:
Corporate video concentrates on the business as a whole
Corporate video is best suited to the B2B market
Corporate video shares information about a company including its values, its ethos, and the brand
Corporate video can include private or sensitive information
Corporate video might be used for internal purposes only (i.e. for training or recruitment)
Corporate video can take a variety of forms including policies, messages for staff, pitch to prospective investors etc
Corporate video explains products and services, rather than simply selling them
The core difference between the two is that video marketing brings potential leads into the sales/conversion funnel and starts their sales journey by introducing them to the brand in the first instance.
In contrast, corporate videos typically inform that journey by emphasising why customers should choose a product/ service without bringing new custom in.
Corporate videos ​​entice viewers to buy into the wider vision and mission of the company, rather than reeling off the benefits of a specific product. They communicate what the company is all about and tend to result in more loyal customers than promotional videos by making people feel part of the company's overall ethos.
As such, both types of video serve an important purpose but are useful at different stages of a buyers journey. Without video marketing you will not be able to generate interest in new products or services, but without corporate video you will not be able to retain this interest and turn prospects into life long customers.
Opportunities in Video Marketing
Corporate video can create great opportunities for video marketing, and similarly video marketing can create great opportunities for corporate video.

For example you can cut up longer corporate videos and use them for social media sharing (as long as they do not contain any private/ sensitive information) to capture a wider online audience. You can also distribute these through Tiktok, YouTube, LinkedIn, and Instagram as they all heavily rely on visual content.
Other opportunities for video marketing:
Launch a new product or service
Generate interest and engagement on social media platforms
Feature on your website
Increase click-through rates and conversions in email campaigns
Showcase a key event or exhibition
The great thing about video is the ability to repurpose it. For example, if you have created a promotional video to sell a new product, you can edit this slightly and use it as an explainer video for your sales team.
By adding more information to the video and instructions on how to use key features, your sales team can forward this onto new prospects and convert them into customers.
History of Video Marketing
Video marketing has come a long way since its inception in 1888. Yes – well over a century ago!
From Admiral cigarettes to 'Mad Men', video has been on quite a journey before developing into TikTok clips we know today.
Let's take a look…

So… which format should your corporate video take? Should you go with an animated video, or a live action video with real people? It's probably the biggest stylistic choice you'll make, so let's dedicate some time to the decision!
The type of video you choose can have a big impact on its success.
Corporate Video Production: Live Action or Animated?
Tea or coffee?
Mayo or salad cream?
Aldi or Lidl?
All important, and probably ongoing debates.
The same can be said when it comes to your corporate video. Do you choose live action or animated?
There are strengths and weaknesses to both approaches, but the main thing is to consider the needs of your audience and what you're trying to achieve.
Animated Corporate Video
Animated videos are created by using original drawings, designs, illustrations, and computer generated effects. They are edited together into a sequence to move in such a way that is eyecacthing and engaging for the viewer.
Cartoons, 2D animation, 3D animation, motion graphics, whiteboard animation, and CGI are some different types of this style of video.

Why Use Animated Corporate Video?
Animated corporate video is fun, engaging, and memorable, and is much better at explaining abstract concepts.
Let's take a look at some of the benefits in more detail:
It simplifies complex ideas by drilling down a complex subject into the most important and relevant points.
Every animation has some sort of style so it's great for expressing your brand. For example, if you are a children's charity, you can use a cartoony, bright animation style. Alternatively, if you're a banker you can use clean, minimalist sketches.
It can communicate abstract ideas through a visual means. Animation is best suited to advertising more intangible products and services by showing the ins and outs of a process step by step.
It's more liberating to create animation as you can make it look and sound exactly the way you want it to. Unlike live action, an animation is put together on screen and build for scratch. This gives a videographer more freedom in the creation process.
It's easier to modify at a later date as you can make changes to your video at any time. This is virtually in possible with live action as it is a real life recording. Therefore you would need to reshoot it which is time consuming and expensive.

What to Use Animated Corporate Video for?
Due to the fact animated videos are built from scratch, they can be used across a variety of applications. This includes:

Showreels as you can effectively promote previous examples of your work and bring them together using exciting graphics and imagery.
Explainer videos for SaaS as this can be a challenging subject. By using animations you can not only learn about the subject, but have fun at the same time. You can break concepts down into simple visual images and scenes that are easily digestible.
Investor relations videos (especially that will be 'presented' rather than sent)
Event promotionals as it is easy to add location, dates, and times in a clear and concise format.
Training videos as animations help to break down difficult concepts. Therefore they are particularly useful during training sessions when there is large amounts of information to absorb.
Sales videos as you can create animations on the key features of a product or place the product in situ. This is particularly beneficial if your product has lots of key features which are difficult to explain.
Health and safety videos as you can create different settings to emphasise the importance of your messaging.
Basically, anything where understanding the content is critical. For example, health and safety videos need to be clear, concise and informative. Animated video is a great way of delivering this level of information in an easy to understand format.
These types of videos also have the ability to capture larger audiences as they are much more accessible. They can be understood by a range of customers as they rely heavily on imagery and moving graphics. Furthermore, you can easily communicate your message using stories and sketches that quickly connect you to your audience.
You can also adjust the tone of the video to suit the needs of your audience whether it be professional, emotive, humorous, informative or funny. These videos create a lasting impression on your customers and a great form of visual communication.
Example of Animated Corporate Video
Slack is a team collaboration software which allows multiple users to communicate by dividing them into 'channels'.
Their animated video is bright, colourful, and engaging, whilst still expressing what the software does and how it can benefit a business. Everything from the music to the moving sketches entices you to find out more as you move through the different scenes.
It's also a really fun video and brings to life what could have been a dreary concept – a communication tool. Furthermore it features magical creatures such as a unicorn to give the video more personality and vibrancy, something which cannot be achieved through live action video.
Budgeting for Animated Corporate Video
Animated corporate video can be difficult to quantify as each video production company will have their own pricing structure. As with anything else, it depends on the requirements of your project and how much time needs to be dedicated to it.
An animation usually involves the below production team:
Creative Director
Art Director
Producer/Project Manager
Illustrators/Graphics Designers
Motion Designers/Animators
3D Modeller (for 3D pieces)
The positive thing about animated video is that it is more malleable in terms of how you can simplify its costs. For example, you could shorten the length of the video to save time in the production process. However, simply focussing on different ways to reduce costs does not lead to the most creative output. Furthermore, an animation still requires a pool of special talents which is expensive.
Also as animations are created from scratch, this has to be factored into the time (and therefore money) spent on the project. Animation studios understand the different stages and skills involved in the process which adds to the overall expense.
You need to consider the amount of time the studio spend on research, the script, storyboards, sketches, voice over, sound effects, music, and editing.
Of course you can get an animation video to suit budgets of all sizes. However, small budgets require lots of adaptations which as we've covered, is not the best way for a video to reach its full potential.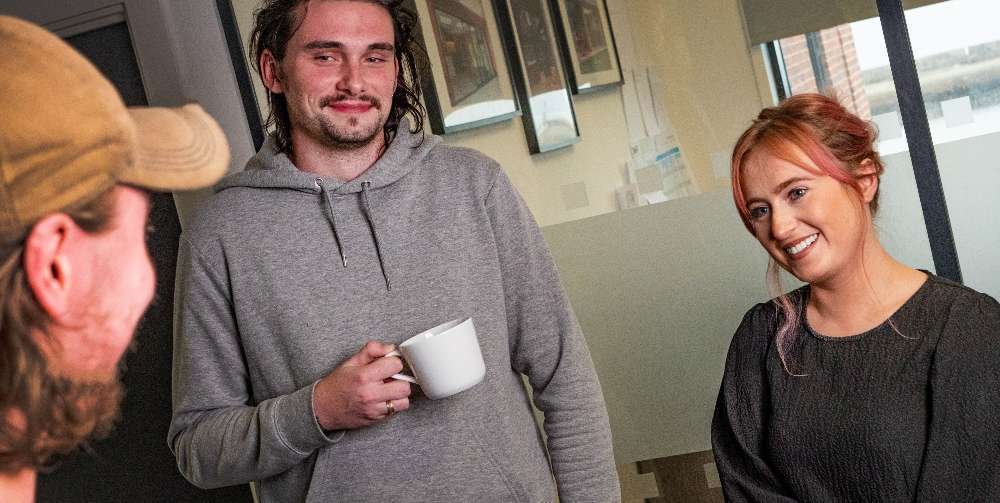 Live Action Video
Live action video is based on real life footage whether that's featuring people, animals, or any other type of setting. These videos are used for a variety of reasons including product demonstrations, case studies, and client testimonials.
Depending on the purpose of the video, they can be informative, humorous, or professional with the core aim being to attract an audience by featuring real people.

Why Use Live Action Video?
In a world where consumers are bombarded by paid advertising and endorsements, they appreciate seeing live action videos featuring real people. This adds credibility to a business and creates a connection with their audience.
Brands are constantly seeking new ways to engage their target audience in an expansive and competitive landscape. People buy from people, which is why live action video is so valuable for a company of any size.
That said, let's dive into the benefits of using live video in more detail:
Personal as you can feature real people using your products and services. As such, when customers see a real story in a live action video, they can relate to the situation. For example at Canny, we make sure as many of the team as possible is featured on our weekly vlog. This helps put a face to the people behind the computer screen, and provides customer with an insight into who we are.
Engaging as you are creating an emotional connection between business and consumer. By featuring real people, customers are more likely to watch the video in full as you have trigged an emotional response.
People buy from them as customers trust the people shown in the video. Live action videos are directly associated with sales as the longer people spend watching your video, the more likely they are to make a purchase.
Builds trust as you are featuring real people rather than cartoon characters. This helps prospects visualise themselves using the products or services and benefiting from them.
Better for branding as real people adds authenticity to the brand. Further, these videos are emotionally charged as people can express their feelings through tone of voice and body language.


What to Use Live Action Video for?
Live action video can be used for a variety of purposes and give a company a sense of personality. In essence they give a company a 'face' by featuring real people doing real things. Also in contrast to animations which can take weeks to complete, live action videos can be completed in a day.
Of course, it all boils down to the requirements of your project. Feel as though I am starting to sound like a broken record here, but it really is project specific!
Let's take a look at what live action videos can be used for:
Product demonstrations as customers want to see the actual product in use. They will not be encouraged to buy your product on the back of an animation. You need to instill a sense of trust and let them see the product in action.
Testimonials as new customers want to hear the positive experiences of previous customers firsthand. It also helps them put a name to a face and creates a human connection.
Case studies as customers need to trust examples of your previous work. Similar to testimonials, it helps to hear these stories first hand.
Location tours as customers need to be able to see the space for themselves to make practical and logical decisions. For example, if you are moving into a new office space and are trying to plan the interior you will need to view the real set up.
Induction videos as real footage enables a company to better communicate their values, guidelines, and culture.Furthermore, you can create a walkthrough video to showcase your facility to new employees.
Onboarding videos as this will help new recruits familiarise themselves with the company. By seeing people on camera and learning their job roles, it will help new employees to settle in much easier.
Interviews as having one person speak directly into the camera is great for establishing expertise on a particular topic. This is also great for thought leadership videos as you can carry out an indepth Q&A.
Essentially these videos are best used to explain anything concrete and relatively simple. In contrast to animations, they work by building a connection between a brand and consumer to convey key messaging.
Since they involve actual people, the human factor makes these videos so much more relatable. The reason for this is because viewers can quickly pick up emotions and reactions communicated by the people on screen.
This can be very difficult to convey when using abstract shapes or cartoon characters!

Examples of Live Action Video
Dollar Shave Club have excelled with their live action video which was a huge success.
In the clip, the 'employee' moves through a chaotic warehouse wearing a shirt and tie. He starts to reel off all the different benefits of the subscription service while passing through a range of scenes pretending he is at work.
He speaks about each benefit with total conviction that you genuinely believe every word he says. Furthermore by featuring an employee (or fake employee) it encourages the audience to trust the brand from the very beginning.
The guy is relatable, and you don't feel as though you're being sold to.
I also love this live action video by Express VPN.
It's emotive, easy to understand, and informative, touching on a topic which we can all relate to – slow WiFi. This has to be one of my biggest pet peeves!
Express VPN is an app that offers remote servers in over 160 different countries. It allows users to have unrestricted access online whilst still protecting their privacy.
The video starts with a middle aged guy who is working away from home. However when he kicks back to relax, he is unable to access popular apps such as Netflix, YouTube, and BBC iPlayer due to slow internet. He is frustrated, down hearted, and annoyed.
He is also unable to reach out to his family and call home. From an emotional persepective, this resonates with business people who are used to travelling for work and therefore experience the same challenges.
However, all is not lost. In the second half of the clip, the music changes, the scene brightens, and the guy is able to start using the internet – all thanks to the Express VPN app.
It's simple yet effective and shows how the app solves a particular problem.
Budgeting for Live Action Video
Live action video budgets can range widely and increase quickly.
The number of people required depends on the scale and scope of the project as this will have a direct impact on how much you pay as you will require more professionals. As such, it can be difficult to quantify an exact budget.
You can easily create a video with 3 or 30 people. It depends what you're trying to achieve and how many people are needed to make that happen.
For example at Canny, our 'Rebrand review' videos usually feature Founder and Director Tony Hardy and Creative Director Glen Millen. This is a sensible number of people for the purpose of the video as these two members of Canny are best suited to analysing rebranding projects. If we featured more people would it be unnecessary.
Therefore, you can reduce costs when producing live action video by identifying exactly what is needed before production. That way, you can be sure you've got the right amount of people to satisfy the requirements of the video. You don't always need a huge team of people to make high quality content!
If you need help outlining your project, then complete our video brief template to set the foundations before you start filming.
On a set, you can easily find the below people present:
Creative Director
Director of Photography
Producer/Project Manager
Actors
Camera Crew
Camera Assistants
Production Assistant
Lighting Technicians
Hair and Makeup
Sound Mixer
Boom Operator
However, as we've touched on, it depends on what is necessary. For example, if you're filming a client giving a testimonial, is hair and makeup really necessary? Or is there a cost you can cut?
Other expenses you need to take into account is food and transportation. Moreover, you'll need to factor in budget for costs associated with the location, props, and art set (if you require one). The more people you need, the money money that needs to be spent supporting this team.
As a result, live action videos can seem huge compared to animations but they are also a lot faster. If you can shoot all of the footage in one day at a single location then boom, you're good to go.
All that's left to do after this point is the edit.
Animated Corporate Video: Which Route to Choose?
Now we've covered the differences between these two styles of videos, which one is going to get your vote?
Use the below infographic to help you decide which type of corporate video would work best for your business.

Whilst it's all well and good understanding what corporate video is and what you want it to look like (be that live action or animated), how do you actually put together a corporate video that is fit for purpose?
Oh and did we mention it also needs to look really really good too?
I's pointless creating a video that no one wants to watch.
Well, let's look into it!

How to Plan a Great Corporate Video
Corporate videos are a powerful and engaging communication tool. They are highly effective for a company to promote their products and services, or simply to tell their brand story.
But what makes a corporate video successful?
You can't just decide on this medium because it's what everyone else is doing. There needs to be a clear plan in place, with definitive objectives and goals. Like any other part of your content marketing strategy, this shouldn't just be done on a whim.
To ensure you have outlined the fundamentals of your corporate video, you need to create a video brief. This golden document keep your entire project on track and ensures the final product achieves what you set out to do. Regardless of whether you're aiming to raise brand awareness, or communicate with stakeholders, your video should serve a purpose.
If you need help creating your video brief, then check out our other post which runs you through the process step-by-step.
After all you're dedicating valuable time, money, and resources to this, so is it not worth taking some time to plan and get it right?
Planning a Corporate Video
When planning a corporate video you need to consider the following:

Who are you creating the content for?
Your audience is at the heart of your video.
After all, if it doesn't engage your target audience then what was the point in creating the video in the first place? You might have just spent hours on something that doesn't generate any results.
However, by identifying who you're trying to target at an early stage, you can create your video to suit their needs and interests. The type of language you choose, the channels you use to distribute the video, and the graphics you include will all depend on who your audience is.
Having a defined core audience in mind, will increase the likelihood that they will engage with your video. In turn, this makes them more likely to comment, like, and share your video on social media which maximises your brand exposure. If you content resonates with your audience then they will be more encouraged to convert and make a purchase.
Never go into this blind.
If you're unsure who your audience is, then fear no more! Simply complete our ideal customer persona worksheet and start creating video content that works.

Why are you creating the corporate video?
Now this is the meat of the topic. The all important WHY!
What is the reason behind creating the video? As we've touched on, it's important you have this nailed down in the planning stage to make sure this process is worthwhile. Creating video has to be targeted towards a specific goal and is not just something that's nice to have.
Typical reasons for creating corporate video include:
To tell your brand story
To inform people about your brand message
To increase visibility on social media
To enrich branding
To improve Search Engine Optimisation (SEO) efforts
To launch a new product
To explain a difficult concept
To give your company more personality
To showcase previous examples of work
To inform new recruits about the company
To help with training new employees
To assist your sales team
The above is not an exhaustive list, but just a round up of some reasons why businesses create corporate video. It all depends on the goals of the organisation and how you plan on using video to support these goals.
It can feel overwhelming with so many things to consider. However, once you've nailed down exactly what you want the video to do, and how it contributes to your wider marketing strategy, it is much easier to start planning video creation.
Is video the best medium for your message?
Video may or may not be the best way of communicating your intended message. It's important to identity what you're trying to achieve before assuming video is the best tactic.
Video works for lots of things in business, but sometimes other mediums might be more sensible. For example, if you're working on a tight budget but want to explain a concept visually, an infographic might be a better solution.
We recently worked with our client McKinna, to produce an infographic about the history of dogs. This concept worked really well and effectively takes the reader through the evolution of dogs from wolf to mans best friend. This level of content did not warrant a video and actually works much better sitting within a blog post.
You don't have to wait for the infographic to 'play' and it takes up the full width of the screen which makes a great impact. Take a look for yourself!
Another thing you need to consider before producing corporate video is the quality.
If you're producing this in-house, then do you have a team who is skilled and capable? Publishing a low quality video on your website or your social media can really cheapen your brand. If you're not careful, your videos can look really amateur which I'm guessing is not the message you're trying to convey.
So before diving into video, and spending lots of time on research and scripts, consider whether this is the best medium for your message. Don't abandon other tactics and get lost in the excitement of video creation.
Content marketing takes many forms and its important you explore each one to decide which is best.
Will the video support other marketing collateral, or will it be the centrepiece supported by other assets?
After creating your video, you need to get as many eyes on this as possible. It's no good just leaving it to sit. As part of your wider content marketing strategy, you need to consider which other assets are required to support your video so that you can reach as many people as possible.
For example, you should consider the following:
Social media graphics
Enewsletter
Landing page
Product page
Whitepapers
Ebooks
Webinars
You can use these types of collateral to incorporate your video, therefore maximising its reach. It can be easy to forget about these additional assets, as once your video is finished, you might assume your work is done.
However, it's important to spread the word and share your video across various platforms. This increases the likelihood of people seeing your video and therefore clicking on it and converting. It also helps to reaffirm your message so that you stay fresh in a customers mind. Whether they receive your video through email or see it as they scroll down social media, they will be reminded about your offering.
Alternatively, your video might be used to support another marketing campaign that is ongoing. For example, you might already have created leaflets, a social media campaign, and a new webpage for the launch of a new product. The video could be focussed on a production demonstration and acts as the last push in the campaign by showing the product in use. As such, this works as fantastic bottom of the funnel content and helps bring your customer over the line.
Therefore it's important to consider where your video sits.
Is it taking centre stage or is it used to support other assets?
What key points do you want to convey in your video?
The story telling element of your video is so important.
You need to be confident that your video gets your message across which is why your script is so important (we cover this in more detail in the post, so keep reading!)
It all boils down to the purpose of your video and what you're trying to achieve. For example, if your aim is to build brand awareness, then your video should be all about you. Make sure you emphasise your company values, mission, and vision as well as explaining what you do and why. This gives customers an insight into who you are and separates you from the competition.
Similarly if the purpose of your video is to attract new customers, then client testimonials are key. You're trying to convey that you are the business they should partner with, so instilling a sense of trust and credibility is key. As well as testimonials, you should also emphasise your customer focussed approach and how you help customers solve their problems.
Getting the setting right is also important.
If you're hoping to build brand awareness then your branding should be very visible. Make sure your logo is present on screen at all times and feature merchandise in your video if you can. If your featuring employees then make sure they're wearing a branded top or cleverly place a branded cup in the frame of the video. Whatever tactic you use – your branding should be very obvious.
If your video is focussed on attracting new customers, then create scenes showing your fantastic customer service. This could be a colleague picking up the phone and responding quickly to enquires or something as simple as holding doors open for customers coming through.
Having this all written down and planned before starting your video ensure you have ticked each point off your list.
Where will the video appear- do you have a distribution plan in place?
Now your video is created its time to put it out to the world!
YouTube is a great place to start and increases the likelihood of your content being found on Google. You might have noticed that videos are appearing more and more in search engine results pages.
This is proof that Google values video as much as text written posts and let's not forget that Google owns YouTube. Take advantage of this opportunity and start creating high quality videos on a regular basis. YouTube also has a huge audience which is continually growing.
But there's more you can do.
Take advantage of social media and distribute your video across all channels. This shouldn't just be done once at the very beginning, but should be part of a wider social media plan. By investing in an automation platform such as Hootsuite, making the most of social media has never been easier. You can easily schedule posts week in advance to maintain a regular posting beat.
Enewsletters are also golden.
Make sure you mention 'video' in the subject line of your email to capture peoples interest before they have even opened it. People are much more likely to click through if they know they are going to be met with a video rather than paragraphs of text.
Other things to consider:

Budget – Consider costs associated with management, preparation, location, expenses, equipment hire, studio hire, voiceover, graphics, and editing.
Time – There are 3 main phases to video production: pre-production, production, and post-production. The size of your project effects these 3 stages so you can expect a video to take anywhere from one week to eight weeks.
Place – Think about where you are filming, the weather conditions, the logistics of getting there, and any hospitality costs that could be incurred if the location is far away.
Actors – Weigh up whether or not you need to hire professional actors as this will add to the overall cost. If it is an internal training video for example, you might be able to feature your own employees.
Sourcing copy free footage etc to fill gaps.
How to Write a Video Script
Depending on the type of video you're looking to create, having a script can be very helpful. Especially if you have lots of different points to cover, it's easy to forget what you want to say once that camera starts rolling!
We've all been there and totally froze.
Having a script gives you a sense of direction and control, and can help you feel more confident when filming. This is especially important if your video is aimed at attracting new clients or showcasing a particular product as you want to demonstrate your expertise.
Stuttering and fumbling for your words would not make a good impression.

To create a script is to sculpt a narrative, so consider:


Video structure and how dialogue will shape/inform that structure.
Always keep the video 'hook' as the core concept. This should be at the forefront of your mind when creating a script as this is what generates interest from the audience.



Characterisation as you need to consider if the characters in your video speak the way you're writing.
Corporate videos can come across as wooden, and characterisation and scripting is vital to avoiding that.
Core messaging and meaning as from a wider point of view, corporate videos shouldn't deviate from core brand messaging and values. They should never confuse your branding and messaging as this makes your video ineffective and weakens your brand.
Make sure your script is thorough. It should include more than just dialogue as actors need details about the set or stage action, and any possible wardrobe changes. Your script will inform every scene and act as their go-to.
Script every single word. Don't just expect actors to go into a scene and 'wing' it. By scripting every word it will keep filming organised and save you time having to redo any takes.
Be as concise as you otherwise people will loose interest. If you're creating a short video, then you script should also be short. In one or two pages you should be able to cover all of your key points. A succinct script will result in a succinct video that is easier to edit.
Once you've got your script ready, the best thing you can do is a verbal run through.
This involves getting everyone round the table to read the script aloud. By carrying this out before filming you can make sure everyone is comfortable with their lines. Also some sentences look great on paper, but don't really work when they're read aloud.
This gives you the opportunity to make final tweaks and fine tune the tone of your message. If it sounds too serious or wooden then this is your chance to change that. It also helps everyone feel more relaxed about speaking on camera, as they have practiced first.
How Long Should a Corporate Video Be?
Unfortunately the answer to this question isn't cut and dry.
It totally depends on the type of video you're creating and the purpose behind it.
However, we know you at least want a ballpark figure to work from so generally corporate videos should be between 45-90 seconds.
Now you might be thinking, 'That is so short. How can I effectively communicate my message in a minute and a half?'
Well, by creating a sound script (see above pointers) and identifying the reason for your video, you can create something that is succinct, powerful, and engages your audience. Only because a video is longer it doesn't mean it adds any value.
In fact, you could probably have said what you wanted to in the first minute or so. As such, the rest of the content is fluff. It exists, but it doesn't serve a purpose. It's very easy to go off on a tangent when creating your video and deviate away from the core messaging.
That's why by keeping it within 90 seconds, you can grab a customers attention and leave them wanting more. This is the perfect timeframe to give them an insight into who you are and what you do, without making them yawn!
Attention spans are short, time is premium.
This concept is summed up beautifully in the below video featuring Gary Vaynerchuk.
Here he talks about how marketers should took advantage of any space which is capturing peoples attention. If they're not then they're missing a huge opportunity.
Storyboarding your video
A storyboard is a combination of sketches that represents individual shots for a video. They help you visualise how a video is going to work in practice and often include directions for lighting, camera angles, and transitions between different scenes.
All good videos start with storyboards. It is essentially your plan of action.
At Canny, we wouldn't start a blog without a framework as there would be no sense of direction. Take this post for example, we outlined what was going into each section before we even started. This gave us a base and allowed us to finalise the structure before we began.
The same goes for storyboards.
Take a look at our example of a storyboard below to get an idea for the type of information that should be included. We're taking you through the process of creating your own storyboard step-by-step so keep reading!
If you start filming without working out the structure first, it's likely to be bit messy. Never overlook the importance of this stage as it helps you plan your video from start to finish.
Reasons to storyboard your corporate video
We've briefly touched on the importance of creating a storyboard for your video in terms of providing a solid structure. However, there are lots of reasons why a storyboard is an essential part of video production.
Let's take a closer look:
Let's you identify any problems before you start filming
Let's you work out if you need any additional lighting
Allows you to provide directions to people who edit your video into the final product
Enables all cast members to be on the same page
Gives full visibility of your thought process and ideas
Let's you see how different shots will work together
Ensures you are using the budget effectively
Saves you time making revisions at a later date
Especially if you're outsourcing your video content, then a storyboard gives the production company a clear understanding of what you would like. Instead of acting blind, they can see your thought process and it allows them to be part of the vision.

How to create a storyboard for your corporate video
Whilst you might be eager to jump in and start creating your video, planning your content first is invaluable. So before you grab the camera and start filming, let's take a look at how to create a storyboard.
Working through these steps will help you achieve your goal – creating a great corporate video that engages your audience.
1. Establish a timeline
Your storyboard is all about structure so you need to figure out the sequence of events. This helps you work out how each scene will flow. Ask yourself, 'what is the narrative?'
2. Pin point key scenes
Highlight which scenes are engaging the viewer and encouraging them to take action. This might be a close up of a product or a grand opening shot of an event.
3. Decide on the level of detail for each scene
It's important you communicate the relevant information without overwhelming the viewer. Therefore, think about how much detail will be added to each scene without disengaging the viewer.
4. Write your script
You don't have a video without creating your script. Whether you're relying on diagolue, voiceover, or a combination of the two, this should outline every spoken word included in the video.
5. Choose your storyboard tool
As well as good old pen and paper there are lots of storyboarding tools you can take advantage to make planning so much easier. Consider using software such as Adobe Illustrator, InDesign, Photoshop Sketch, or Google Docs. This way everyone can collaborate and easily access the storyboard.
6. Sketch out your thumbnails
This is your chance to get artistic and start sketching each frame. These is a great way to visualise how things will look. The sketches don't have to be detailed, just basic shapes will do.
7. Annotate each scene with detail
Although a storyboard is a visual tool, you also need to include the non-visual elements such as dialogue and/ or voiceover from your script. Also add directions for those working on your video such as lighting requirements and camera angles. Number each thumbnail so you don't get confused.
8. Add cuts
A 'cut' refers to a part of the video where you zoom in to highlight a certain object or action. Make sure you indicate where you want these 'cuts' to be alongside other transitions within your video.
Top Tip:
Always keep the purpose of your video in mind. Not every corporate video requires a storyboard as in some instances it can actually be a distraction. For example, if you're filming a live event then it is virtually impossible to storyboard and plan what is going to be happen. You can of course have an idea of what type of shots you need to make sure you capture the right footage for editing purposes.
An interview is another type of corporate video which does not require a storyboard. Again in this instance, you can't predict the answer or flow of certain questions and it's much more authentic to be in the moment.
The best types of interviews work as conversations where it's obvious there hasn't been a set script or storyboard in place. This makes the interview much more believable and genuine which will resonate better with your audience.

Choosing a Corporate Video Production Company
Hiring a video production company can be a challenge.
Getting your video content right has the huge potential to expand and grow your business. For any business, of any size, operating in any sector, you can't escape the value of video content.
It is one of the most engaging communication tools and it can set you apart from your competition. Video gives your company a face, a personality, and brings you closer to your audience than any other medium.
That said, choosing the right video production company is key.
They have a huge responsibility on their hands as they can make all the difference in the style and effectiveness of your final video.
You might have an idea, but it is the job of your chosen video production company to bring this to life. And more importantly, to make it work.
In this section we'll explore the key considerations when choosing to partner with a corporate video production company. By knowing what to look out for, you can be confident that you have chosen a company that fulfils your demands.
From budget and time restraints to capabilities and resources, you want a company who is both efficient and passionate about your video project.
Outline Your Project
Before you can find the right video production company, you need to fully understand the project. This enables you to communicate with the agency about what you actually want to achieve so that any campaign is focussed and strategic.
You should start by asking…
What Is the Video For?
Your video should serve a purpose, otherwise what is the point in creating it? After watching your video, customers should be more informed and engaged in your products or services. As a result they will be encouraged to click through and buy.
Effective video content should trigger a response. Whether it's urging people to make a change by telling them about the benefits of using recyclable materials, or solving a particular problem such as helping them use a product, it should fulfill user demand.
Understanding the purpose of your video helps you reach your customer base and push them towards a purchasing decision.
On top of these 3 core principles, you also need to think about what you want your video to do. You should consider the following:
Raise brand awareness
Promote the company
Drive traffic to the website
Increase sales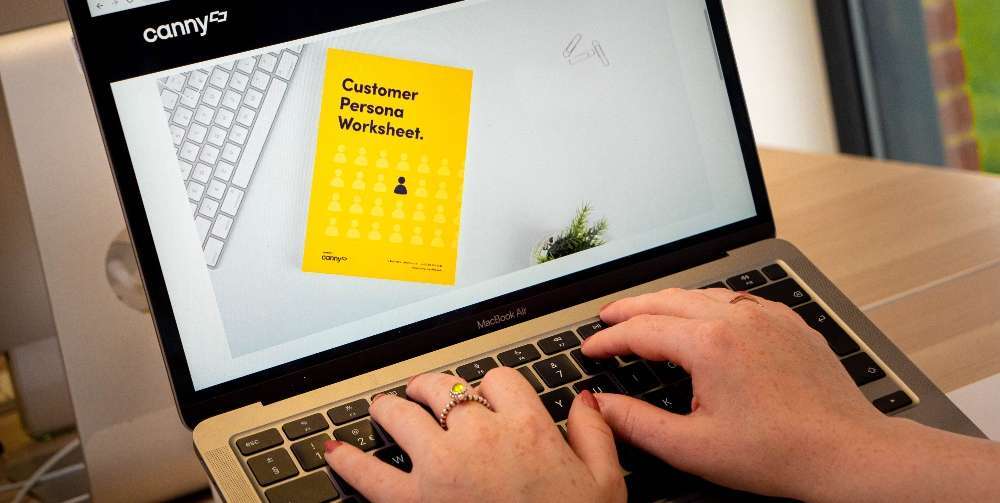 Who Are Your Core Audience?
Before your production company can understand who you're trying to target with your content, you first need to understand your target audience. This enables them to target the content towards the interests and needs of your desired customer.
The more information you can provide the production company with the better, as this gives them a clear idea of who you're trying to reach.
You should consider questions such as:
Where does my customer live?
Where do they work?
How old are they?
What are their interests and hobbies?
What are their favourite brands?
Do they have children?
What is their income?
Defining these points allows you to tailor content to suit your ideal consumer. This sets the foundation for your video to ensures it is pitched at the right level.
For example if you define your customer as being aged 55 and uninterested in modern technology, then utilising a platform such as TikTok will not be relevant. However, if they were aged 20 and interested in video and social media, then this tactic would be absolutely relevant.
This is why knowing your customer and understanding what types of content they will engage with, is key. Otherwise you could create the best video in the world but if it's not relevant and meaningful for your audience, it will fail to generate results.
If you don't know the answers to these questions then don't worry! You can use our customer persona worksheet to help you get your marketing right.
How Much Does Corporate Video Production Cost?
Now, this one might seem familiar.
We've touched on this earlier in the post so I'll keep this section short and sweet.
Unfortunately the answer is far from short and sweet, as creating video depends on the size and scale of your project. It also relies on which type of video you choose to produce- live action or animated.
We've already looked at some of the costs involved in each process, but there are of course ways you can minimise your budget. Like anything in life, you can get cheap video production services.
The question you need to ask yourself is 'what is the final product going to look like?'
In trying to cut costs, you might compromise the quality of the overall video. Regardless of whether this is going to be promoted internally or externally, a video is a visual representation of your company. If it's poor, then this reflects badly on your business and the message you're trying to convey.
As such, I would advise against choosing a particular video production company simply because they're cheap. I would dig deep into their services and find out what work they have produced for other clients. You need to be more focussed on the quality of their output, as well as their resources and capabilities.
So if you're wondering 'how much does corporate video cost' it's helpful to think about the longer term value of this tactic.

Finding the Right Type of Production Company for Your Project
Finding a video production company might sound simple but it can be quite daunting. Especially if you've never really used video before and are unsure where to start.
What makes matters more confusing is that companies call themselves a whole host of different things, even when they provide a very similar service.
Also, lots of agencies provide video production services within their 'content' offering which is not always obvious until you take a good look. So if you're searching strictly for 'video production company' you could be missing a trick.
Below are a few of the terms you might have seen when sifting through the internet:
Video production company
Media agency
TV agency
Production house
Video agency
Digital agency
Creative agency
Branding agency
Marketing agency
Social media agency
As you can see there's A LOT of different terms.
That's why, if you're interested in a company, it's best to take some time doing your research and finding out what they offer. Video is very often buried within content, so don't be put off if this service doesn't jump out at you straight away.
At Canny, we understand the power of corporate video production and the value it can bring to your business. By creating helpful, insightful, quality video content, you can grow your business and connect with your audience.
To find out more get in touch with our team!
We don't provide video packages but instead, deliver a tailored approach based on your individual needs.
We love video and grasp the huge potential of this medium. If you have an idea but are unsure where to take it, why not get in touch with us?
What Makes a Good Corporate Video Production Company?
When searching for a video production company, you will never be short of options.
Plug the search term into Google and you'll be served with hundreds of companies telling you they can do the same thing.
So how do you separate the wheat from the chaff?
Their website
This has to be your starting point.
If their website is poor and doesn't engage you to find out more, then clearly they don't understand the importance of customer engagement. This is at the heart of video production, as it needs to draw people and grab their attention.
If you're bored within the first 30 seconds of being on their website, then what kind of video are they going to produce for you? If a viewer is bored 30 seconds into watching your video then this isn't going to generate any results.
This could be an early red flag.
When people are watching your video, the quality of the content is key. From the graphics you use to the transitions between each scene, it needs to look professional and represent your business. If you're trusting an agency to manage this, then their own website should reflect their level of expertise.
You should be confident that they can do a good job and are capable of bringing you closer to your customers. If you've bouncing back from the website, then they have lost your interest already. You don't want the viewers of your video to have the same experience.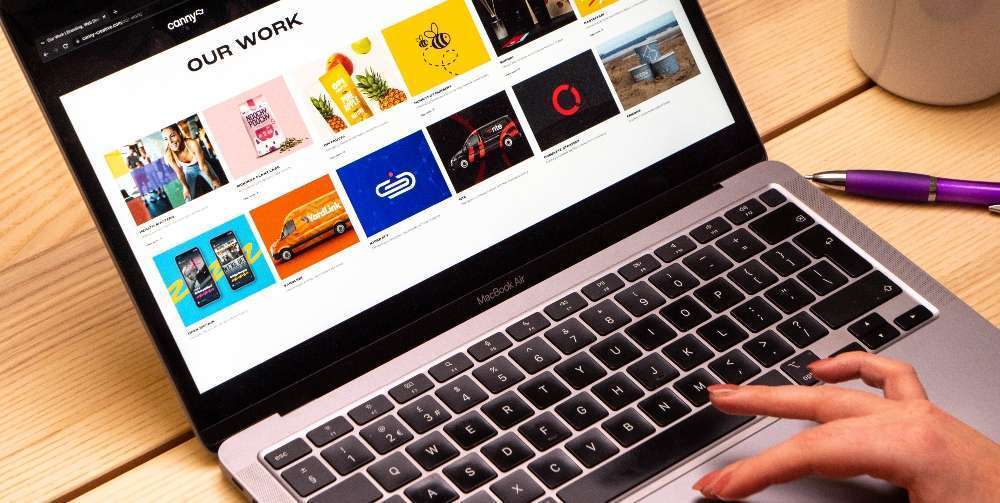 Examples of their previous work
Any business is going to tell you they're the best and that you should choose their services over someone else.
However, as the saying goes, the proof is in their pudding.
Most production companies will feature a showreel on their website but it's important you look past this. Obviously they're going to use this space to showcase the very best of their work as they know this is one of the first things you will see.
Take a look at what videos they have produced for other clients and ask yourself the following questions:
Have they worked in your industry before?
What was their approach to the problem?
Did the video look professional?
It's also worth noting that a good video production company should do more than just produce video. They should have the capabilities to help write scripts, develop ideas, and find great locations to shoot.
Seeing what they are capable of gives you an idea of what they could produce for your own business. You can also go beyond this stage and find client videos on social media. From here you will be able to see how much engagement the videos received in terms of likes and comments. As a result, this is a strong indication of audience engagement and demonstrates how well the audience resonate with the content.
If you don't like the quality of their work or feel unsure about some of the styles the agency have used, then you can cross them off your list.
This will help when narrowing down your shortlist as you need to be confident that the agency is right for you.
Testimonials
When a real customer who has used their services before tells you they're good, it means a lot more. This is because they're not biased, and they're not gaining anything from encouraging you to buy the product or service. It's a genuine recommendation as they are telling you about their own positive experience.
As consumers we're not daft and we know when we're being sold to. Therefore, including case studies and customer testimonials from previous clients are a great way of demonstrating your expertise. Let you customers do the talking and tell people about how you helped them solve a particular problem through video content.
An agency should have a page dedicated to case studies or examples of their previous work. This lets you browse through projects that they have previously worked on and get a taste of the type of work they do.
The case study should include how the agency helped the client to achieve results, as this is the real proof of success.
Their team
When engaging the services of a video production company, you need to know who you're working with. These guys are going to be an extension of your existing team and you're trusting them with your time and money.
As a result, you need to be confident that they have the right team in place to do the job.
Find out the structure of the team including who manages projects, who will be your port of call, and most importantly, who is in charge of producing video. If they're an agency who takes this type of content seriously, they will have a dedicated person/team working on your project.
Depending on the size of the agency, the structure will differ. In bigger companies there might be a 3 or 4 person team working on video, whereas in a smaller agency there might be a dedicated videographer who manages the project from start to finish. You will also want to know how much experience these guys have as they are the driving force behind your video.
By digging deep into the team, you will be able to identify whether or not they possess the necessary skills to make your video content a success.
It's best to find this out now as you don't want to get 3 months down the line and realise they're not up to the task.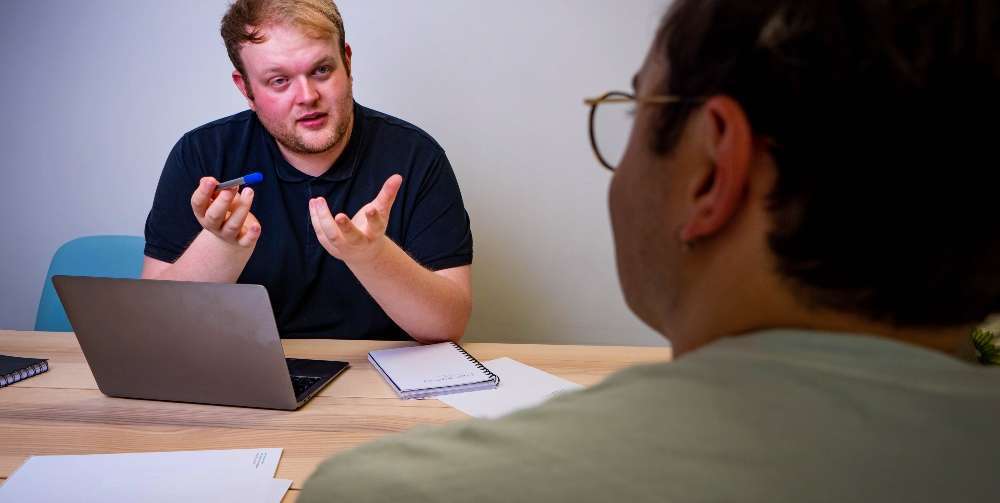 Their creative flair
A video production company should be bringing your ideas to life.
They shouldn't just be taking your ideas as they are, and producing a video just to 'get it done'. Instead, they should approach each idea with their own creative input. They should be thinking of new and exciting ways to make these ideas even better to engage a wider audience.
You know your products and services better than anyone so they will rely on your for the base of the video. However, at this point, they should be demonstrating their own creative flair and creating new concepts. After all, you're paying them for their expertise so this needs to be demonstrated at each stage of the project.
If they're doing the bare minimum then I would question if these were the right guys for the job.
Again take a look at examples of their previous work and see if you are wowed by the content. If it looks a bit drab and dreary, or something you could produce yourself, then this isn't a great start.
Easy to contact
It's no good having a production company that you can never get in touch with. Let's say you have a burning question about a certain scene or have some ideas you want to discuss for a new video. Wouldn't it be nice to just be able to pick up the phone and speak to a member of the team?
After all, you're working in a partnership and this is a two way street.
You don't want to be passive and only check in with your agency when something goes wrong. The best and most creative work is achieved through collaboration. An agency should understand that your business is your baby and they should appreciate you wanting to be involved.
As such, they should be easy to get in contact with throughout the working day. You certainly shouldn't be waiting weeks to hear back from them as this shows a lack of interest and commitment.
Before engaging an agency, find out how they communicate with their clients. Do they use platforms such as Zoom, Teams, Google Docs, or only rely on email?
You also need to find out their process. How often do they check in with clients? Perhaps they hold weekly meetings to run through ideas, or perhaps they prefer quarterly catch up sessions to check how a project is progressing. You need to decide what works best for you and satisfies your needs.

Searching for Corporate Video Production Companies
The search for a good corporate video production company can feel overwhelming.
Especially with so many options to choose from. From freelancers to small companies to large corporations, you're well and truly spoilt for choice.
Let's start with the search engine giant that is Google.
Google and search engines
By simply typing 'video production company' into Google you will be flooded with search results.
Obviously there'll be the usual adverts so I would scroll past those and concentrate on the organic search results. If they're on page one, then that shows they understand SEO which is a very good sign.
In your search, you need to consider whether location is a big factor. This depends on several things including how much face-to-face interaction you want to have, and cost. If you're working in a major city you'll probably find cheaper rates elsewhere.
For instance, Canny is ⅓ cheaper than agencies based in London purely because of our postcode. This is something to consider if location is getting in the way of your decision.
Your own network
The best way of finding a good video production company is through recommendation.
Maybe someone you know in another business has used their services before and had a positive experience. Similar to client testimonials, these are real customers who will be able to give you their honest opinion.
Furthermore if you find someone in your own sector who has used the company before then this gives you further reassurance. It means the production agency has prior knowledge of your industry and are capable of developing video content that appeals to these markets.
As a result, you're more likely to find an agency who is a good fit for you.

Follow them on social media
Social media is golden when it comes to finding a good corporate video production company. Check out a few of their latest posts and get a feel for what type of content they're posting. If they value video then they should be posting their own videos on a regular basis.
At Canny, we post our vlog 'Creating Canny' every two weeks to give our followers an insight into who we are and what we do. This is a great way for us to connect with our audience and to show what goes on behind the scenes. We always try to feature as many of the team as possible as well as capturing what they get up to, providing people with a real window into how we operate as an agency. The tone of the videos is always light and humous – because that's the type of company we are.
Our company culture and the way we partner with clients is what separates us from our competitors. We're peoples people, and there's no shirts and ties involved! Therefore we understand the importance of conveying this message through video content and we use the vlog as a means to do this.
As such, we can help you communicate your own message through video. Regardless of what you're trying to get across, or the purpose behind the video, we have the expertise to bring your ideas to life.
Narrowing Down Your Shortlist
Once you've compiled a list of 4 or 5 companies, it's time to reach out and find the one that suits you best.
If you're struggling to narrow your list down then its time to be brutal!
Don't waste your time making contact and starting the conversation if there's already red flags. You need to consider everything you have found out during your research and be honest with yourself if there's something you don't like.
Is there a video that you didn't enjoy watching? Do they have a lot of negative reviews? Do you just get a feeling that the partnership wouldn't work?
Whatever your gut is telling you, LISTEN!
The more focussed and relevant you can make your list the better, as this will save you time and energy. The last thing you want to be doing is spend your entire day ringing around every corporate video production company in your local area.
Make contact
The best way to make initial contact is by email. Although you might want to call first so that you can speak to someone at the other end of the phone, it might take a while to get through.
Instead of becoming frustrated, sending an email is a much better approach.
This also gives you the space to properly outline the scope of your project and what you would like to achieve. Crafting your email is very important as you want to make sure it doesn't get buried at the bottom of their inbox.
Make your email clear and show that you have put effort into your search instead of just using a copy and paste method.
Agencies appreciate this and are much more likely to respond to you quicker if they feel as though you value their services.
Step back and wait
Once you've reached out to your shortlisted agencies, it's time to sit back.
All you need to do is wait for them to reply.
You should also consider the way they reply. You can gain lots of useful insights about a company from how they respond to new business.
For starters, you should consider?
How quickly they reply
The tone of their reply (is it personal or generic?)
Be careful not to discard a company simply because they took longer to get back to you. It can be a tough one to judge as some companies take a while to respond because they lack enthusiasm, whereas others are just really busy.
It can be a tough call to make but as always, go with your gut.
You can't go far wrong when you follow your gut instinct.

Compare responses
Agencies will usually reply in a number of different ways depending on their process.
This includes:
No Reply – If they don't reply within 7 days then they're either not interested or too busy. Whichever is the reason, it's worth finding out at this early stage!
Request for a call / meeting – This is the usual scenario and means they're interested in the project. It makes total sense to have a meeting with you before putting together a proposal or quote as they need to understand your business first and how they can help.
Acknowledgment and denial – in some cases, an agency will deny the project straight away. This is absolutely fine, and essentially means they weren't a good fit! Nothing ventured, nothing gained.
Acknowledgement and quote – If you've sent over a detailed marketing brief in your initial email, then the agency might not require any further clarification. They might feel as though they understand the project enough to propose a quote. You need to decide whether this works for you. Personally, I think a meeting beforehand is best practice so you can get to know each other a little bit first.
Go with your gut
If you're really stuck between two different production companies then it's time to go with your gut! Trust your own instincts and choose the company that you're swaying more towards.
Maybe you're not sure why but you just seem to be leaning slightly more towards one agency than another. And there doesn't have to be a solid reason for this.
Your gut feeling is something you can't explain and sometimes you just 'know'. Maybe you felt a little flat after meeting with them and just didn't get that 'excited' feeling about starting your video project. Or maybe you just didn't click with a member of their team and are questioning how the relationship would work moving forward.
Whatever the reason, be true to yourself and have faith in your own judgment.
How to Choose a Corporate Video Production Company
Choosing the right video production can have a huge impact on your business.
Whoever you choose to partner with is representing you, and they have a huge responsibility to deliver. Your reputation is important so it's vital you choose a video production company that you can trust to do a good job.
By taking the above points into consideration when carrying out your research you can be sure you've found the right fit for your business. Whatever you do, don't just pick the first one you see because it seems cheap and convenient.
Hiring a video production company is a big investment, so it's worth taking the time to dig a little deeper. Regardless of the purpose of the video, whether its for internal training or to be used an explainer video for customers, the quality of your video directly reflects your business.
At Canny, we work with a range of clients to help them achieve their goals. We're an agency who not only loves video content, but also understands its potential in growing your business. Our team of experts can work with you one-to-one to turn your ideas into a compelling and engaging video. Want to find out a little more about what we do and how we can help? Then reach out to a member of the Canny team and let's start building your business.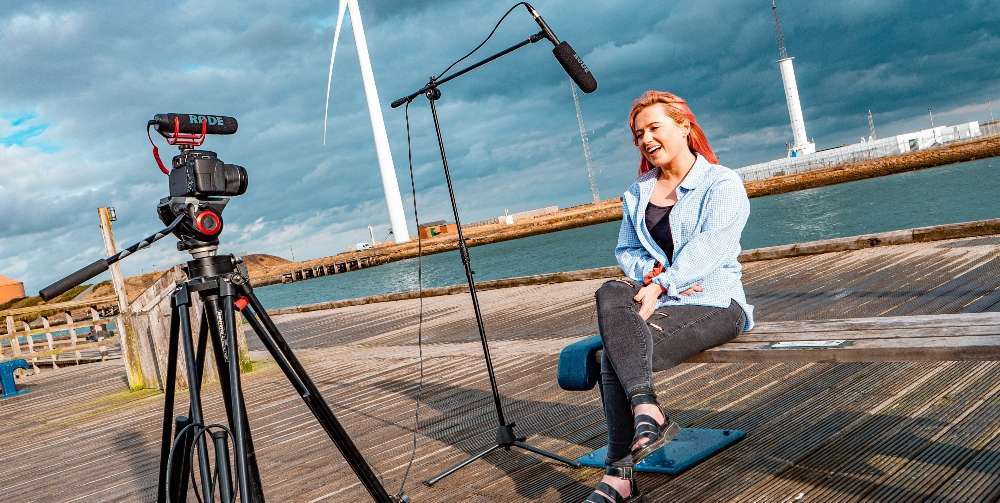 How to Shoot a Great Corporate Video
Corporate video goes beyond just having a great idea and a sound script. You need to consider lighting, framing, audio, and in particular, how you're going to edit your video together to make it into a valuable piece of content.
By considering the below points, you can be confident that you have produced a succinct and effective corporate video. Making the video production process as stress free and as seamless as possible will greatly improve the quality of the final product.
Shooting
Preparing for the video shoot is key to make sure everything looks good visually. This will save you having to record more footage at a later date or capturing footage which is pretty much useless.
It can be easy to overlook certain aspects when you're caught up in the filming process. For example, not realising there's something sticking out above a subjects head or not adjusting the lighting for a certain scene.
There's a lot to consider so let's get stuck in.
3 point lighting
This is a traditional method for illuminating a subject in a scene with light sources from 3 different positions. These three sources are outlined below:
Key light – This is the primary and brightest light source out of the 3 point lighting system as it gives the scene its overall exposure. Typically, this is positioned slightly off to the side of the camera and in front of the subject. It will usually sit on a light stand at approximately a 45 degree angle to the camera which creates a shadow on the opposite side of the subjects face to give it dimension and depth.
Fill light – The fill light mirrors the key light on the opposite side of the camera to essentially fill in the shadow that the key light creates on the subject. Usually this is less bright than the key light which gives videographers the chance to control the the overall feel of their shot depending on how light or dim they make it.
Backlight – This is also known as the 'hair light' or the 'rim light' and provides illumination on the back of the subject. It adds a rim of light around the subject which pushes them away from the background to create a sense of depth. This is usually positioned behind the subject and placed high enough so that it is out of the frame. It sits opposite the key light and points towards the back of the subjects neck.
There is no specific formula for how the 3 point lighting is used. It depends on what type of mood the videographer is trying to create as this can be manipulated by changing the lighting levels.
Check out the below video to find out how you can make the most of 3 point lighting in your next video project.
Framing
Have you ever recorded a video where you've accidentally cut someones head out of the shot?
Or have you ever recorded a video where you've accidentally included loose wires or an unappealing bin in the background?
This is why framing is SO important.
Framing represents the visual elements within a video, especially the placement of the subject in relation to other objects. By understanding framing, you can choose how to shoot a particular scene to ensure you're expressing the right message.
It allows you to emphasise emotions, thoughts, and ideas, by composing visual elements in the right way.
Below are a range of ways you can frame your shots and how they are used:
Extreme long shot – This type of shot is taken from a distance and is used to establish a scene. It provides a sense of place, context, and environment. For example, if you were explaining where someone lives you could use this type of shot to capture an aeriel view of they city.
Long shot – Whilst this is still used to established a scene, it is a little more focussed than an extreme long shot. You could feature a subject in the frame, but there will be a lot of space around them. In this instance, instead of showing an aeriel view of the entire city, you would focus on the building where the person lives.
Full shot – This is generally a full body shot of a subject (or a group of people) from head to toe. This gives viewers a good perspective of who is going to be interacting in the scene. If you have started with an extreme long shot of the city, then transitioned to a long shot of the building, this shot could feature the actual location where the scene is happening. However this is no rule to this, you could start with a full shot then transition to an extreme long shot – there is no right answer for when to use a frame.
Medium shot – This one is fairly simple and involves framing your subject from the waist upwards. You can use this for a variety of reasons including showing a conversation between two people. This type of shot provides enough context for the audience to understand the subject.
Close up – This involves the subjects face filling the frame of the video, with a little bit of space around them. A close up is a great way to show your subjects emotions and reactions, especially in non-dialogue scenes.
Extreme close up – The clue is in the name! This involves an extremely close shot of a subject or object to show a greater level of detail. The close up can be intense and is used to emphasise key messaging.
Framing is an essential tool in corporate video production and is an important part of creating the storytelling sequence. How you choose to frame strongly influences how the viewer experiences the action and the story.
Framing is something you can easily get wrong without even knowing it! To find out more about the importance of framing and composition, check out the video below.
Bokeh
This term refers to the quality of the out of focus light orbs you see on photos or videos. It derives from the Japanese word 'Bokeh' and means 'blurred' or 'hazey'.
Take the below image as an example:

Credit to photoworkout.com
Everyone would have seen this effect at one point or another without even knowing what it was called. It's important to note that bokeh is not the blur itself, but instead refers to the quality of the blue rendered by a camera lens. It is about the quality and the feel of the background blur which is important.
Now you might be thinking, how can any blur in my corporate video be a good thing?
Well, this effect is actually really clever. By putting the background out of focus, it forces us to pay attention to the main subject. The light orbs are visually appealing and create a sense of depth.
You can get good and bad bokeh depending on 4 factors – the f-stop of your lens, the positioning of your subject, the size of the cameras sensor, and zoom lenses. Stay with us, as we'll explore these in more detail below.
The above image is an example of 'good bokeh' as it is pleasing to the eye. The circles are soft and smooth, with no hard edges.
In contrast, the image below is an example of 'bad bokeh'. The background is actually very distracting and features lots of dark lines around the circles. The whole idea of this effect is to focus more attention on the subject – which this fails to do.

Credit to dpreview.com
With that said, let's take a look at what determines the quality of your bokeh.
The f-stop of your lens – For bigger bokeh you need to use a lens with a low f-stop number. These will usually be prime lenses such as 50mm f/1.4. If you open the aperture to 1.4, you will achieve a very shallow depth of field which creates drastic bokeh effects.
The positioning of your subject – You should position your subject fairly close to you as this will allow the background to be more out of focus. As a result, this will achieve bigger bokeh.
The size of the cameras sensor – The bigger the cameras sensor, the easier it is to achieve a deep shallow depth of field. Larger cameras usually allow for more light which provides more potential for a narrow focus area.
The zoom lenses – If you zoom in on your subject, you're essentially reducing the field of view. This means small bokeh shapes will because large which is useful if you have a small camera sensor.
By understanding how to create good bokeh, you can include this in your video project to draw more attention to a particular subject or object.
Our Videographer, Alan Noble, talks us through the process in the below video, covering everything from what Bokeh is to how you can use it. Take a look!

Stock footage and where to get it
Stock footage, also known as B-roll, is pre-recorded footage that can be used in a range of projects. It is essentially the equivalent of stock photography – but for use in video.
Videograpers and film makers can purchase licensed stock footage to save time as it means they don't have to shoot original material. There are lots of instances when stock footage might be used including news broadcasts and TV adverts which don't require original footage.
However, whilst this can be a great time saving solution, there are pros and cons involved.
Let's start with the pros:
Helps tell your story better as you can easily access and include a range of stock video to fill gaps in your existing footage. It allows you to bridge scenes together when you don't have any other footage to support the flow.
High quality – stock footage is often shot by professional videographers. This means you don't have to compromise on quality, and can choose a clip which suits your project best. Sourcing a high quality clip is essential as this reflects your business.
More affordable – If you compare this with the option of shooting your own footage, you will find it is much more affordable. For starters you will save on equipment, location costs, and the editing process – all of which can be very expensive. Even the cost of downloading or purchasing the stock footage will be much lower than shooting your own content.
Saves time – This is a huge benefit for any business. When recording your own footage you need to consider the time required to write your script, storyboard your idea, and plan the location of the video.
Now for the cons:
Impersonal – Stock footage by its very nature is impersonal. It has been created by someone else to be used across a variety of projects. Therefore, it will not contain any specific details about your business or what you actually do. This can be a big drawback as the whole point of corporate video is communicate your own offering to engage your audience.
Unable to fulfil your specific requirements – similar to the point above, as this video has been created by someone else meaning you have no control over the content. If you want to demonstrate a particular product for example you might struggle to find something that works. In addition, your competitor could also be using the same footage which is even worse.
Dissimilar in terms of visual aesthetic – If you're using stock footage to join different clips together or to fill a gap, then you need to find a video which aligns with your existing content. Otherwise this will stand out – and for all of the wrong reasons.
Can hinder your professional development as a videographer – If you're too dependent on stock footage, then you're not building your own skill set. You're loosing the opportunity to use your own talent and release your creative flair.
Now you understand the advantages and disadvantages of using stock footage, it's time to look at where you can get it.
Music
Music is a vital component of your corporate video.
Without it, you will be unable to engage your audience, and your video will feel quite flat. Music brings many benefits to your video as it evokes emotion, indicates mood, and emphasises the message on screen.
It's important you choose music which supports the purpose of your video as this needs to align with your core messaging. For example, if you're creating a health and safety video and you're talking about a topic such as someone being injured at work, then it would be very odd to use music that is happy and upbeat.
However, if you were launching a new product and trying to create a sense of buzz and excitement, then upbeat music would absolutely be fitting.
The sound included in a video helps the audience to understand how they should be feeling. It's a psychological process, as even hearing scary music such as a low drum, can make you feel scared and intense without even showing anything on the screen.
However, if you don't have the budget or time to produce your own music, then what is the alternative?
Stock music of course!
Stock music
Similarly to stock footage, you can also purchase stock music to support your video project.
If you're not a professional musician or music producer, then recording original music is both challenging and expensive.
Therefore stock audio is a valuable resource and is a great way of improving your video content in a quick and affordable way.
With that said, let's take a look at some of the pros and cons.
Pros:
You have the option to reuse tracks when purchasing the right license. The most popular licenses give you the right to purchase a whole range of tracks, and at the same time, which means you can use them over and over again. This is a huge benefit if you're looking to create multiple videos.
Can save you time and money as it's already cleared for use in film, TV, and advertising. In contrast to commercial music, it is not necessary to obtain permission from the composer or to pay additional clearance fees when you want to use a track.
Saves you time as you can easily find a stock music website and download the track you need which is highly convenient. In addition, you can browse through lots of different tracks and filter them by genre, mood, purpose, the type of instruments used in it, and so on. As a result, you will find exactly what you're looking for.
Now for the cons:
Impersonal – If you choose to use stock music, then you run the risk of other companies using the same tracks. It's the same with any type of stock media from photography to video footage. Unfortunately, there is no guarantee that you're the only company using this specific track.
Unable to fulfil your specific requirement – Maybe you have a particular track of rhythm in mind that would be perfect for your video. If you're lucky, you might find this online. However, it could be difficult to find something that fulfills your exact requirements.
There's too much choice – Now I guess this could be a pro and a con? The down side about having so much choice is that you spend hours sifting through different websites. As such, finding the right stock music track can take a lot of time. It can be hard to decide on a certain track out of fear you'll find something even better on another website.
Whether you choose to record your own music or use stock music, sound is something that cannot be ignored.
It's easy to become fixated on how your video looks, but music brings these visual elements to life. Do not overlook this part of the editing process.

Buying rights for copyright protected music
If you want to acquire the rights of a particular song, then follow these 4 simple steps:
1. Find out if the song is copyrighted or exists in the public domain
Before buying the rights to a song, you need to make sure it is copyrighted. If it is a famous song, then it is definitely copyrighted. However, this will not always be the case as time goes on. According to the European Copyright Law, a song will become part of the public domain 70 years after the authors death, 120 years after the creation of a song, or 95 years after the publication of a song.
After this point, the copyright of the work will have expired and you can use it commercially without any legal problems.
2. Contact the artist or the owner of the rights
Once you have confirmed that the song is copyrighted, you can reach out to the artist or owner. This can be quite difficult depending on whether the artist/ band is famous or not. If they are famous, then it will be much harder to contact them which elongates the process.
The copyright will be distributed among various persons or entities such as the artist, the owner of the song, and the record company. In this scenario, you will have to find out each participant in the song, obtain their contact information, and try to reach out to them.
If they are less well known, then this process is much easier. You will probably be able to reach them through email or through their social media accounts.
3. Negotiate the price of the rights
Unfortunately there is no set cost for this as it depends on the owner of the song. They might try and charge you a very high upfront cost to discourage you from buying the rights. However, other artist will appreciate you valuing their work and will be willing to receive much more affordable royalties.
You should also estimate the future ROI to make sure this is a worthwhile purchase. To make this estimate you should research the number of current and past sales of the song. This will help you make an informed decision as you know what range you can negotiate in to make it profitable.
4. Sign the transfer of rights
If both parties are happy with the negotiation then it's time to finalise it. Before making the purchase, we recommend you hire a good lawyer – preferably one who know the music industry and specialises in this type of sale and purchase.
Following the lawyers approval of the transaction, you can make payment and the signature can proceed.
Once you have purchased the rights to a song, the world is your oyster!
You can now use this as many times as you like in your corporate video production.

Audio
Audio needs to be carefully considered as this makes up 50% of your video. You could have the best video in the world, but if the sound is poor, the overall product will ultimately be poor. There's lots of different ways you can record audio and the equipment you use doesn't have to cost the earth.
In fact, one device is probably already sitting in your pocket. Intrigued? Let's explore some of the different ways you can record audio for your next video campaign.
Clip on microphone
This is the most traditional mic and is often used in TV, news, and interviews. It is a great way to remotely record audio, as the mic is not attached to the camera. There are many benefits of using these devices including being easy to attach, suitable for remote locations, and producing high quality audio.
On board microphone
This type of microphone sits on top of the camera. It is usually bought separate to the camera to improve the quality of audio compared to the mic built into the camera. On board microphones are best used in enclosed spaces where there is very little echo. However, it is still best to have clip on mics just incase these don't perform the way you need them to.
Condenser microphone
Also known as 'shot gun' microphones, you definitely would have seen these on TV! They are the giant fluffy microphones you see being put in front of peoples faces as they are being interviewed. Inside this fluffy dome is a condenser mic which is quite long and good at capturing audio that is directly in front of them. This type of mic is also great at ignoring noise in the surrounding area, producing audio which is much clearer and crisper.

Smartphone
If your audio solutions are quite limited, you might only have the mic that is built into the camera. However, you might have forgotten that you always have a microphone sitting in your pocket! iPhone has a brilliant microphone, so don't underestimate the power of this device! You can go onto the app store and download an audio recording app or just use the 'record memo' application that comes as standard.
If you're using your phone, then you first need to figure out framing to make sure you don't cut anything important out of the shot.Also, make sure you hold the phone below the framing line and point the mic towards your mouth to pick up the audio. Always make sure your phone is out of the shot before you start recording.
Editing
The editing process is your chance to review all pieces of footage and audio. By looking over what you have recorded, you can slow everything down and formulate it together into a sequence.
Editing essentially ties everything together in a beautiful bow.
During this part of production, editors can review pieces of footage that don't work. As a result, they will be edited out and will not make the final cut. The art of editing allows videographers to control the narrative of the story as they are in charge of what the audience finally see.
They direct the order of the video which ultimately impacts the experience of the viewer. For example, maybe a certain clip works better at the end rather than the beginning. Or they might choose to use a series of shots in quick succession that would build up suspense. It is at this stage of production, that these decisions take place.
How long it takes to edit a video depends on how much footage you have shot. It also depends on the level of expertise within your own business. If you're keeping this all in-house then do you have the capability and skillset to dedicate to such an important process?
If not, then why not invest in professional video production services?
At Canny, we understand the importance of a multimedia presence. Customers connect better to visuals and video than they do text, so let's start taking advantage of this medium. If you want to convert more customers, get more leads, and communicate your message better then get in touch with a member of the Canny team!
If you're still sceptical about budgets and want to keep this in-house, then there are different types of editing software that you can use. However, whilst having this software is all well and good, if you don't know how to use it it's pointless!
With that said, let's take a look at types of editing software…

Different types of editing software
Regardless of the purpose of your corporate video, you need an editing software which which is both easy to use, and results in a professional finish.
To produce a high quality corporate video, there are three main types of software you should consider using:
Adobe Premier Pro – This software is suitable for professional videographers and enthusiasts alike. It allows users to turn raw footage into high quality videos and gives them access to a whole range of tools. This includes adjusting colour, finetuning audio, manipulating lighting, creating titles, and adding effects.
Final Cut Pro – This is designed for Mac users and is a professional video editing software. It allows users to edit, process, and output a range of video formats including DV, HDV, DVCProHD, XDCAM, 2K, 4K, and 5K. Other benefits include high quality rendering, organised assets, and the ability to add 2D and 3D titles.
Avid Media Composer – This type of software is suited towards professionals who create TV shows and films. This program is used for Hollywood film productions, and therefore comes with a high price tag. Avid Media Composer is designed with unlimited capabilities to manage any media project.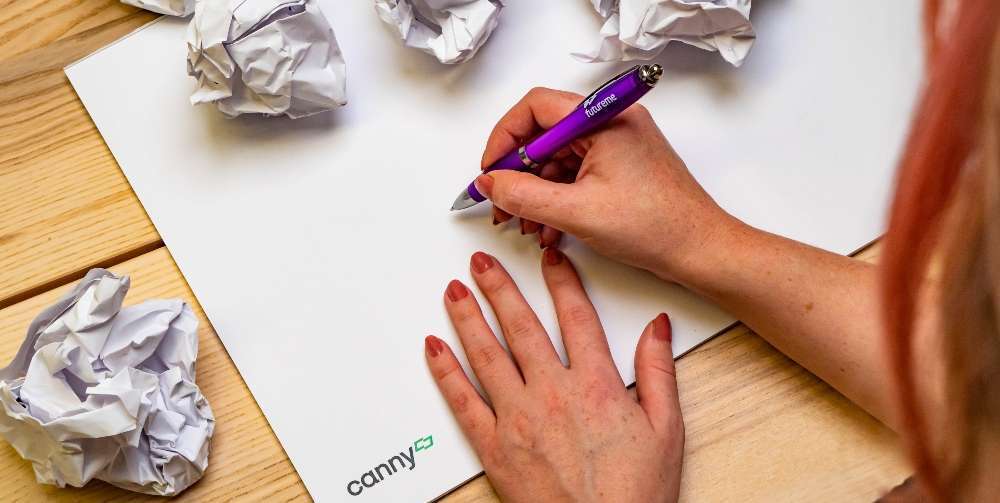 Common mistakes to avoid when editing video
Editing a corporate video can seem daunting, especially if this is the first time you have done it. After all, you're spoilt for choice when it comes to choosing between options for audio, titles, transitions, and graphics.
In many instances, there are too many options and it can feel overwhelming! It's about using the editing software to your advantage and understanding how to produce a great final product.
Below, we have outlined a list of common mistakes during the editing process as well as how you can avoid them.
Poor audio – There will usually be two or three audio components on your timeline which is music, voice, and audio clips. Editors can often make the mistake of having their music track overpower other pieces of audio such as dialogue.
Top tip: Make sure the music track you use complements your dialogue and adjust the volume accordingly.
The Jump Cut – Every editing technique has its time and place. However, the Jump Cut can often be overused as editors are unsure about which other cuts to use.

Top tip: To avoid this problem, you should explore a range of cuts to see how they could work in a sequence.

Incomplete transitions – This happens when the transition you choose is longer than the previous clip. The transition will be placed between two clips but one of the clips does not extend long enough. As a result, when the previous clip finishes all the viewer will see is a black screen.

Top tip: Make sure your previous clip is long enough or adjust the time of the transition.

Music isn't right – Make sure your music choice fits the mood of your corporate video. If you're featuring fast paced footage then using slow audio wouldn't be suitable. Quick camera movements need to have corresponding high temp and high energy music.

Top tip: Focus on editing first, then source your music after. Also, with lots of stock music websites to choose from (which we've explored above) you should definitely be able to find a track that supports your messaging.

Inconsistent graphics – Whilst you're not expected to be a graphic designer, you need to make sure your colours, fonts, and sizes are consistent throughout your video. Never switch up your fonts, as this will distract and confuse the viewer.

Top tip: If your brand has a specific font (refer to your brand guidelines if you're unsure what this is) then stick with it throughout your video. The same principle applies for your colour palette.
Other things to consider in corporate video production
Now we've identified how to shoot a great corporate video, you might think that's all you need to know! Well not quite, there are a few more points to take into consideration to ensure your video really makes an impact.
Let's dive in.
Video hosting
Video hosting involves uploading your video content in order to distribute it online. There are numerous video hosting services such as YouTube, Vimeo, and Wistia.
Regardless of which you choose to use, they all serve the same function. By uploading your content to their site, they host your video on their server. You can then embed the link or piece of coding for the video to insert it elsewhere such as in a blog post. Viewers can also access your video on the third-party site if they are searching on there instead.
You might be wondering how you decide which hosting service to use.
Whilst they are very similar, they do vary on a couple of key factors. You should consider the viewing experience, analytical tools, and how well they integrate with other software. Taking these points into consideration should help you decide which hosting service is right for your content.
Distribution
Once your video is finished, the hard work is far from over. It's time to distribute it and let people know what it's all about.
This involves taking advantage of the following channels:
Socials media platforms
Websites
Email signature
Media buying and advertising
Landing pages
The worst thing you can do is post your video on your website and leave it sitting.
Your audience needs to know it exists, so the more platforms you can share it on, the better. This involves having a clear distribution plan is place to ensure you have ticked each of these boxes and made your video as visible as possible.
It can be easy to assume the hard part is over, but you want to get every last drop out of your video content. Regardless of whether it's an introductory video for new employees or an explainer video for customers, think about how you can get this in front of your audience.
Don't let all of your hard work go to waste.
Different types of permission
Before you can distribute your video and essentially use it, you need to understand different types of permission. This ensures you have considered each and every aspect of video production including the behind the scenes legal work which is not always obvious.
Most people understand the importance of script writing and storyboarding, but underestimate the importance of obtaining permission from relevant sources.
In this section we'll highlight different permission rules before your content can be released.

GDPR
Unless you've been living under a rock you're probably heard of data protection!
But what has it got to do with video production?
The General Data Protection Regulation became law in 2018 and means any business that uses video, regardless of the sector, must review how they obtain consent from those they feature on screen.
They must also consider what to do if that consent is withdrawn after they have a published a video as individuals are free to change their mind. If a business still wants to use a video, even after consent is withdraw, they must have a legitimate interest to use the content. They must demonstrate that they have considered the impact of the person appearing in the film.
Specific areas of processing details considered as legitimate interest include:
Fraud prevention
Network and information security
Indicting potential criminal acts or security threats to the public
As you can see from the above, these would all be sound reasons for keeping an individuals details on file, regardless of whether or not they want them removed.
In terms of producing video under the GDPR, you should following these principles during your filming process:
Filming members of your staff
If you're shooting members of staff, make sure they know that you're filming them and the purpose behind it. To be on the safe side, you should have a contract or release form which states their consent.
Filming in public
If you're filming in public, then things can get a lot more complicated. Especially in bustling cities like Newcastle or London where the streets will be full!
As a result, you need to take extra precautions. By following the guidelines below, you can be confident that you're video content is GDPR compliant:
If you're featuring a child, make sure you have written consent from a parent or guardian
Get written consent from anyone who is identifiable, even if they are in the background
If you're in a built up area where obtaining consent is nearly impossible, you should place signs around the area to let people know what you are doing
Keep your shots focussed which allows you to be more close up
Blur subjects who are identifiable in the background in the editing phase
Aside from video creation, the way you market your videos also needs to be GDPR compliant.
Any contact form and email campaign should have an 'opt in' and 'opt out' option to give end users more control over their personal data. Furthermore, there should be a disclaimer outline what type of content the user is going to receive and also what you plan to do with their data.
The core principle of GDPR is to be transparent with your audience by valuing their rights.
Child protection
Children are often used in adverts, TV shows, and corporate videos as they can make a message feel more friendly and approachable. Buyers often trust the innocence of children which adds further credibility to your messaging.
However, before working with children you need to make sure they are safe and secure. By their very nature children are vulnerable, and their welfare must be protected at all stages of filming.
Any child you wish to film in a production that is under school leaving age (16) must be licensed. You can apply for a child performance license through the local council which allows the child to participate in films, plays, concerts, and other public performances.
If the child is not with their parent during the filming of your corporate video, then they must be supervised by a chaperone who has been approved by the local council. This person is appointed to protect, control, and care for the child while they are performing.
According to UK law, "The Chaperone is acting in loco parentis and should exercise the care which a good parent might be reasonably expected to give that child".
There are also restrictions regarding where and when a child can work to make sure they are not overexerted.
A child cannot work:
Without an employment permit issued by the education department of the local council, if this is required by local bylaws
In locations including a factory or industrial site
During school hours
Before 7am or after 7pm
For more than one hour before school (unless local bylaws allow it)
For more than 4 hours without taking a break of at least 1 hour
In any environment that may be harmful to their health, well-being or education
Without having a 2-week break from any work during the school holidays in each calendar year
There are also rules regarding school holidays. During this time, 13-14 year olds are allowed to work a maximum of 25 hours a week which includes:
A maximum of 5 hours on weekdays and Saturdays
A maximum of 2 hours on a Sunday
15 to 16-year-olds can only work a maximum of 35 hours a week during school holidays which includes:
A maximum of 8 hours on weekdays and Saturdays
A maximum of 2 hours on Sunday
Similarly, there are restrictions around term time as children can only work a maximum of 12 hours a week. This is to ensure they still have time to be free and enjoy themselves while taking a break from education. These restrictions include:
A maximum of 2 hours on school days and Sundays
A maximum of 5 hours on Saturdays for 13 to 14-year-olds, or 8 hours for 15 to 16-year-olds
By following the above guidelines you can be confident that you're meeting the relevant legislations. Furthermore, these guidelines ensure the filming process is fun and enjoyable for both the child and the producer.
Copyright
Copyrighting your video essentially means calling dibs on your own work.
Technically speaking, your videos are protected under the intellectual property law which gives you exclusive rights over your video content.
In the UK, there is no register of copyright works. You automatically get copyright protection when you create sound and music recordings, film and television recordings, and broadcasts. On your video, you should make sure to include the copyright logo and state your name and the year of creation.


Credit to copyright.co.uk
By making this copyright notice visible, it will deter a potential infringement as a person cannot claim that they didn't know it was copyrighted. Furthermore, this makes it easier to win an infringement case as you have got clear proof.
Your copyright protection starts as soon as the work is created but once it has expired, anyone can use or copy your video content. For sound, music recording, and films, the copyright usually lasts 70 years from when it was published. After this time, your work is in 'the public domain' meaning that is it is available to everyone.
If you own the copyright of your work, you can license the use of your video and decide how it is used. For example you can register with a licensing body such as a collection society who will agree licences with users on your behalf and collect royalties.
There are some circumstances when organisations might be able to use your copyrighted work without obtaining permission as part of the 'fair use rule.' This relates to any material that is beneficial to users in terms of a scholarship, education, or to inform the public.
As a general rule, if you're using a small portion of someone elses work to benefit the public in some way, you're operating in pretty safe terrority. However, if you're using large chunks of copyrighted work purely for your own reasons, then the same principles won't apply.
So think very carefully before just stealing existing work.

Timescales
At Canny, we follow a set process when partnering with new clients. This helps both parties identify exactly what we're trying to achieve so that we can be confident each video campaign is set in the right direction.
It also helps clients understand the way we do things so they can be sure they've made the right decision before engaging our services.
Below is our video process:
The client approaches us with a video brief (if you don't have this yet don't worry, you can fill in our video brief template and send it over to us).
We meet with the client to discuss how we can develop the brief.
We create some storyboards to help visualise the brief and agree on a style, music, formats, hosting, and deadline.
The client sends us the final approved brief including all of the above and the agreed storyboards (it's very important that both parties are in agreement before we move forward).
We prepare to shoot the video.
Shoot day commences.
Now it's time for the fun part – editing!
First draft is sent to the client for approval.
Client sends through any amends they might have (which is very normal at this stage as we want to fine tune all of the details to make sure everything is right). We then action any amends.
The second draft of the video is sent to their client for further feedback.
Video is approved and the final version of the video is exported.
Ta-da!
You have a high quality video which you can use to communicate your products and services to the world! By partnering with a professional corporate video production company such as Canny, you can be confident that the end product will be effective. Our team of experts have all the knowledge and experience required to turn your vision into a reality.
Maybe you're at the stage where you have some video ideas ,but you're unsure how to execute them. Don't fret – that's what we're here for!
We work directly with you to unjumble all of those thoughts to create something which is engaging, focussed, and mostly importantly, successful.
Sound too good to be true? Get in touch with our team today and let's see how we can create something amazing.
Reusing the video
Pressing 'post' isn't enough when it comes to making the most of your video content.
By reusing your video and turning it into different formats, you can open up lots of new opportunities. For starters you can expand you audience reach as different types of people engage best with different platforms.
For example:
Some of your customers might not check your website often but always check their emails. Therefore, you're missing a huge opportunity if the only place you share your video is your website. How are these viewers going to see it and invest in your offering? By utilising different platforms, you can be confident you've got all bases covered as you're diversifying which formats you use.
Essentially wherever your audience is, your video needs to be.
Furthermore, reusing your video saves you precious time and money. Perhaps you haven't got the budget or the capability to record more footage or to write a new blog post about specific product features.
Ask yourself, 'What content already exists?'
Perhaps you made a launch video when the product first came out which had a section all about it's key features and benefits.
BINGO!
Instead of creating something entirely new, and therefore spending more time and money, you could cut this section out of the launch video and reuse it. You could take advantage of this even further by using this shorter snippet across social media such as posting it on your Instagram story. This is just one example of how to reuse an existing piece of video content to maximise its reach.
One key consideration to bear in mind when it comes to reusing content is making sure it is evergreen. This means checking that nothing dates your video as this will restrict its usability in the future. As a general rule be careful not to include dates, specific events, or reports that will soon become irrelevant as this gives your video an expiration date. You want your corporate video to retain its long term value and to be just as useful to viewers in five years time as it is currently.
Trends are something else to avoid as these come and go. The entire purpose of evergreen content is to continuously serve the needs of your audience by staying fresh in their mind.
So, next time you're tempted to jump on the bandwagon and talk about a topic which is hot in the world of video marketing, consider whether or not this will still be 'hot' in the next few years.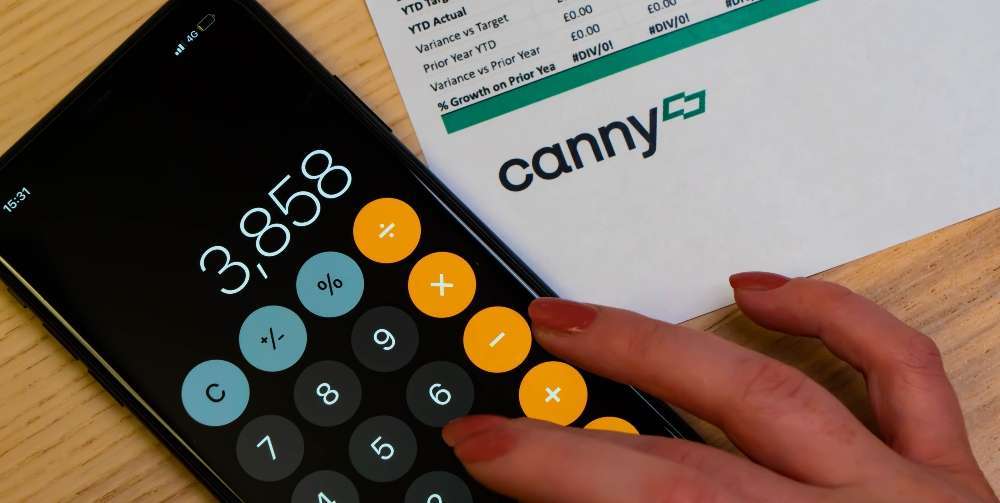 Corporate Video Statistics
I hope we've covered every part of corporate video to help you understand how important this is for your business. Whether it's for internal or external use, this type of video enhances your companys image and allows you to share more information with your audience than any other type of content.
You might be thinking 'that's all well and good but where is the proof?'
And as fellow marketers, we'd be worried if you didn't want to see some statistics!
After all, the entire point of any marketing campaign or any content marketing tactic is to produce results. Video is no different, and for this to be a worthwhile use of your time and money, it needs to drive success.
That said, let's take a look at some key stats about the use of video marketing.
1. 'By 2022, online videos will make up more than 82% of all consumer internet traffic — 15 times higher than it was in 2017' – Cisco.
So, if you're not producing video for your business then what are you waiting for?! You're missing a huge opportunity to attract a large online audience.
2. '87% of video marketers reported that video gives them a positive ROI — a world away from the lowly 33% who felt that way in 2015.' – Wyzowls State of Video Marketing Survey.
It's clear that the power of video marketing is continually growing with a large percentage of businesses enjoying a profit from their video marketing efforts.
3.'94% of marketers agree that videos have helped increase user understanding of their product or service, with 43% reporting that video has reduced the number of product support calls their company has received.' – Hubspot.
This is a staggering statistic and emphasises the important role of different types of video including explainer videos and product demonstrations. By using this tactic effectively, it alleviates pressure from the sales team as customers can watch the video to familiarise themselves with the product.
4. 'Explainer videos have seen huge success. An overwhelming majority of people (94%) report watching explainer videos to learn more about a product, with 84% being swayed to make a purchase.' – Hubspot.
This leads nicely on from the above statistic and elevates the importance of educating customers by letting them see the product in action. By preemptively answering questions they might have had and showing real life applications, this is much more helpful and drives purchases.
5. 'Over 70% of viewers say YouTube makes them aware of new brands' – YouTube.
Uploading your video to YouTube should be a no brainer. With a huge online presence, this is the second largest search engine after Google. Make your video visible by filling out the title and description with relevant keywords for search engine optimisation.
6. '93% of brands got a new customer because of a video on social media.' – Animoto.
Two words: distribution plan! Never leave your video to sit on YouTube gathering dust. Distribute it and let your audience see your hard work. Social media is a fantastic way to share your video with your network to drive more people to your website and therefore towards a purchase. Incorporate this into a wider social media plan to regularly reinforce your message.
7. 'Videos under two minutes long generate the most engagement.' – Wistia.
We've already covered this in the blog as making a video too long disengages the viewer. Put yourself in their shoes and consider how much time you spend watching a video as you're scrolling through LinkedIn or YouTube. My guess would be no longer than two minutes as by that point, you're either interested to find out more, or you've already switched off.
8. 'Including a video on your landing page can boost your conversion rate by up to 80%.' – Unbounce.
By using the right type of video you can encourage your audience to fulfil the desired action. For example this might be providing their contact details, signing up to your newsletter, or joining a webinar. Video content is more engaging and keeps customers on the landing page for longer therefore increasing the likelihood of them making a purchase.
9. 'Videos aimed at beginners saw 50 percent more views in 2020' – Google.
Content aimed at beginners including 'how to videos' are always going to be a hit as they're explaining concepts from start to finish. By telling the user how to do something, you're providing them with useful information instead of just pushing the product.
10. '71% of B2B marketers use video marketing' – The Content Marketing Institute.
In the B2B space, video is huge as it effectively addresses any reservations that a buyer might have. When making purchasing decisions in the B2B markets, buyers are much more sceptical as they are acting on behalf of their organisation. As such, video content provides in depth information and reassures the buyer that they are making the right choice. It also gives a face to the brand and creates a connection between the two businesses before the partnership has started.
11. 'Eighty percent of consumers say they still remember a video ad they watched in the past month' – Hubspot.
I thought we would end on this statistic as it demonstrates the importance of not just creating a video to say you've done it, but the importance of creating a video that sticks in a customers mind.
This derives from the planning stage as you work out how to make a video engaging and memorable. You want people to be talking about your video long after you have pressed 'publish'.
This statistic highlights the power of the brain to retain information conveyed through video by making it unforgettable. Through a combination of sound, moving images, graphics, and effects, video has the potential to leaves a long lasting impression on your audience.
The Complete Guide to Corporate Video Production
And that's your lot.
Hopefully we've left no stone unturned in the world of corporate video.
From understanding the basics of what makes a great corporate video to choosing the right production company, all that's left to do is get started.
Regardless of whether you're presenting to the board, recruiting new members of staff, or creating a product demonstration, you need to take advantage of this medium. We live in a time where connecting with our audience is vital. They need to understand your business, and how you can help theirs, before they even consider giving you any more of their time – and indeed money.
The answer?
Produce high quality video that will educate, inform, entertain, and encourage your audience to invest.
At Canny, we understand the huge potential of corporate video marketing. In 2016, market research found that 61% of businesses used video in some way, but in 2021 that number had risen to 86%. We know that video marketing has no intention of slowing down and we're here to help you take advantage of this medium.
What's more, we practice what we preach.
We don't just 'do' video marketing, we love video marketing and it's appreciate its value. We put out incredible videos every week, from our helpful tips YouTube series 'Building Better Brands' to a bi-monthly vlog, so you can see behind the curtain and get to know us even better.
If you want to partner with an agency that you can trust to achieve results then get in touch with a member of our team!