You're here because you want us to answer "how much does rebranding cost?". It's a question on many business owners' minds as they consider whether or not this process is worthwhile.
Businesses rebrand for a whole host of reasons. Maybe your logo is causing you a headache or your current branding is no longer reflecting your business message. Whatever the reason, we're going to explain how much rebranding costs.
From there, it's over to you.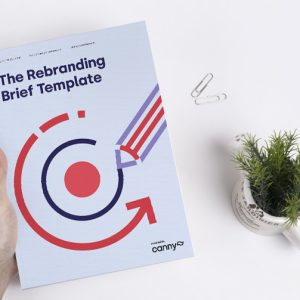 The Rebranding Brief Template
The Rebranding Brief Template is a free template that will help you get the brief for your rebranding project right. ...
From the cost of logo design, to the price of a new website, money and project budgets have been covered quite a few times already on the Canny blog. If you haven't checked them out yet, there's no time like the present!
But with this blog, we're looking at the price of rebranding your business as we look to provide a cost estimate. After all, every business owner is concerned about money and wants to know where the hard earned cash is being spent.
Further in the post we'll be providing a cost breakdown, which should be helpful when rebranding your business. We'll detail the types of rebranding services that agencies usually offer, as well as explaining how the rebranding process works.
What Rebranding is and What it Can Do for Your Business
You're here to find out how much rebranding costs in the UK and globally.
If you don't know what rebranding is then let's take a step back.
Rebranding involves changing the direction of your current branding. People engage in this process for a number of reasons, some of which are outlined below:
Your branding looks tired and outdated
You have changed what products/ services you offer
You have changed which markets you target
Your brand messaging has changed
You have merged with another business
You're trying to move away from a negative reputation
Your business is becoming more digital
Your brand doesn't stand out from the competition
You want to attract more customers
Whatever your reason for rebranding, you need to understand what you're trying to achieve. Before engaging in a process which could be very costly and time consuming, you need to have definitive objectives in place.
This ensures that rebranding is worthwhile and increases the likelihood of it being a success.
If you need more information on what rebranding is, check out these two posts below:
But what can rebranding do for your business?
Many business owners can feel as though rebranding is like admitting defeat. They wrongly believe that if rebranding is necessary, then their current brand has failed. They have done something wrong which has forced them into making this decision.
However, that couldn't be further from the truth.
Try to think of rebranding as a huge opportunity for growth. Brands, like everything else in life, do age. They are not immune to the changing of time and unfortunately this is something no one can control. Tastes change and so do customers.
Instead of seeing this as the end of your business, it's your chance to flourish and reconnect with your customers. Show them you're listening to their needs and have responded by updating your current branding. This is a good thing.
When rebranding, you need to look beyond a pretty logo. Your brand runs through your business, from the way you communicate, to the way you advertise, the language you use, the beliefs you instill in your staff, and more.
Branding plays a pivotal role in the success of any business. Look at some of the biggest businesses in the world:
Google
Apple
Amazon
Walmart
McDonalds
If you haven't heard of these brands then you must be living under a stone!
They all have a distinct and recognisable brand, from their brand identity, to the way they communicate, to their brand story and brand vision, to the products they sell.
Now that you understand the importance of branding, let's explore some prices.

What Types of Rebranding or Rebranding Services Do Agencies Offer?
Branding agencies normally offer one of two services when it comes to your rebranding project. In some cases they do both together so it's good to familiarise yourself with their rebranding process. The main types of branding service are:
Brand Strategy
Brand Identity
Both Together
Let's take a look at each of those in turn, and explore what each rebranding service covers.
Brand strategy
Your brand strategy is the backbone of your brand and helps to enforce or reinforce your position in the market.
A brand strategy is a plan of action for your business that helps to outline specific, long-term, goals as well as your brand mission, and brand story. If these elements have changed, then your brand strategy will also need to change as this ties all aspects of your business together.
For example, your goal might be to attract a new audience with your revamped brand. As such, this will need to be incorporated into your strategy moving forward, as it will affect what language you use, what platforms you use to distribute content, and what topics you talk about.
Everything needs to be aligned and make sense. Having these documents makes this process a whole lot easier.
In essence, your brand strategy is "the thinking behind your brand."
It explains the who, what, where, when, why, and how.
Hubspot have a great article about brand strategy, but essentially, they say there are 7 key components to a successful brand strategy:
Purpose: What is the purpose of your rebrand, and why you're doing what you set out to do.
Consistency: How will you remain consistent and "on brand" in your communication?
Emotion: What emotional connection do you want to make with your target audience?
Flexibility: How can your brand remain flexible and react to the marketplace?
Employee Involvement: How can you get your employees involved and invested in your new brand vision?
Loyalty: Is there an option for you to reward loyalty among your customers and staff?
Competitive Awareness Who are your competitors, and what are you doing that's different to them?
As you can see from this brief overview, brand strategy is a unique branding service in itself.
That's why a lot of businesses prefer to partner with an agency to work on their rebrand as there is so much to take into consideration to make sure you get it right.
Your brand strategy should then be used as a basis for creating your…
Brand Identity
Your brand identity is the visual element of your business' brand and includes everything from your logo and colour palette, through to your website design and marketing materials.
Typically, it's your brand identity that will build recognition with your customers. It's also the story telling device for your brand strategy.
During your rebrand, you need to think about how your brand identity has changed. As a result, this will need to be reflected in every single brand touchpoint. For example, if you've moving away from your primary colour palette then this needs to be visible across every single platform. It shouldn't be springing up anywhere on your brochures or website, as this would conflict with your new brand identity.
Your visual elements need to enhance and develop the story of your brand in the mind of your customer.
Let's take a look at a brand which does an amazing job with their brand identity.
IKEA.
They understand that their customers want low prices, sustainability, function, and quality – all rolled into one. From the low cost of their furniture to the way they design each store, IKEA serves these needs perfectly.
They know customers want to see how products will look in situ before buying them as it helps them envision these elements in their own home. As such, they create beautiful living spaces, from small studio style apartments to lavish country homes to appeal to every type of budget.
And at the end of your shopping spree, you can even pick up a hot dog and chips for less than a quid. Yes, less than a quid! This all adds to the good value of the experience, and is definitely a talking point. I think I'm yet to meet someone who doesn't mention the hot dogs after being to IKEA.
By understanding what their customers want and how they can meet these demands, IKEA is one of the most recognised brands in the world.
They have smashed their brand identity.
So… what does a typical brand identity project look like?
A typical brand identity project includes:
Naming and messaging
Logo Design
Logo Design lockups (horizontal and vertical versions)
Business collateral (business cards, letterheads, etc)
Sales presentation and marketing materials
Trade show presence/environment
Packaging design
Signage
We'll expand on each of these brand items later in the post.
The design work for your brand identity should then be delivered in a range of different file formats.
When we deliver identity work, we tend to deliver a range of digital files (JPEG, PNG, etc) and print ready formats like a PDF.
Usually, we also hand over the original files to the client, so they have hard copies of their files in the original format.

Both together
You will find some agencies tend to work on both areas of your rebranding project.
These tend to be bigger agencies with bigger staff teams and higher profile clients. As such, they tend to charge a lot more.
Smaller agencies tend to provide one of the two services, whilst also looking into the other to make sure it's on track.
Some businesses don't need as much in one area as they do in others.
For example:
If you run a small craft bakery then brand strategy may be less important than brand identity. Typically, outstanding craft bakeries trade on product and reputation, with their brand strategy and identity coming second.
This is because you're going to grow through the strength of your products, and brand recognition rather than through huge advertising and marketing campaigns.
However, if you run an airline, then both areas of the branding spectrum are going to be needed.
First of all, you need to know where your brand sits amongst your competitors as you can take advantage of these opportunities when rebranding. Second of all, you need to rethink your brand identity and make sure your planes look fly! (See what I did there?)
Also, if you run an airline – drop us a line, we'd love to negotiate a holiday for a rebranding deal!
Which rebranding services you require all depends on your business type, goals, and vision.
Brand Guidelines
Once you've got your brand strategy and brand identity nailed and you understand what you're trying to achieve from your rebrand, it's time to sort your brand guidelines.
This is particularly important when you've changed your existing branding as you need to make sure it is implemented across each and every platform. You can't risk some teams still using your old branding such as your old logo as this contradicts what you're trying to achieve.
To build up some brand recognition and to establish your brand identity, it's important customers familiarise themselves with your new branding. This will only be achieved if it is consistent across all touchpoints and reinforces the new direction of your business.
During this process your brand guidelines will act as your "go-to-guide". They will help you explain your brand, and keep you on track when refreshing certain elements.
For example:
When you work with a different agency, or start to advertise on a different platform, it's always a good idea to share your brand guidelines with them.
The job of your brand guidelines is to help people understand your business brand and vision.
So, to help with the pricing, ask yourself…
What is the Project Scope?
There are three important questions to ask when determining the scope of your rebranding project.
What branding elements will your agency be working on?
Where are you in your business' lifespan?
How big is your business?
By answering these, you can give your agency a better overview of the scope of your project, and in turn they can give you a better estimate for the work in terms of both time and budget.
What rebranding elements will your agency be working on?
What do you want from your branding agency? Are they working on brand strategy, brand identity, or both together?
If you're looking for the complete package, you'll end up investing more, but that's not a bad thing. By rebranding, you are investing in your current business as you are making a positive change. You're not sitting back and accepting that this is the best it can be. Instead, you're proactively seeking to improve your current image and achieve your goals.
When it comes to changing your brand identity, there is one key element that can make a huge dent in your budget, and that's your website.
If you have a separate budget altogether for creating your website and online presence, that's great!
But if not, you need to work with your branding agency to decide what percentage of the overall budget should be allocated towards your website.
If you can, try to list out the things you want help with from your branding agency. That way, you can have a clear picture when looking for people to work with.
It's no good going to an agency with a heavy focus on brand strategy, if what you really need is a great looking brand identity and exhibition stand!
Again, you always need to consider both, but you might want to assign more of your total budget in one direction than the other.

Where are you in your business' life span?
If you're an established business then you and your agency will have a lot to consider when it comes to rebranding.
You'll have collected a lot of data, know a lot of customers, and know what works and doesn't work in terms of your brand strategy and identity. However, if your company has been around for a long time then you will have built up a great deal of brand recognition.
Therefore, you have to be very careful when rebranding and each decision needs to be considered. When striving to represent the new direction of your business, you need to be careful not to alienate existing customers. They will be very familiar with your current branding and it's important you make a smooth transition.
It's best to be honest with your customers and get their feedback first. You want to take them on this journey with you and help them understand what you're trying to achieve. Don't get caught up in the pursuit of new customers and new markets if you risk losing a large customer base.
Weight Watchers made this exact mistake. In their rebrand they dropped their well-known name and changed to 'wellness and wellbeing'. They wanted to move away from the negative connotations of the old name and explore a new market.
In trying to capture a new type of clientele, they suffered great financial losses.
After all, people joining weight watchers want to lose weight.
Instead, the brand lost a whole load of money.
Weight Watchers aren't the only rebranding failure. Many other companies have followed suit and made the same mistakes.
Therefore, the further along you are in your life as a business, the more you have to consider.
How big is your business?
You might be wondering what the size of your business has to do with how much rebranding costs.
But think about it:
If you're running a multi-million pound logistics and haulage company, you have a much bigger project than a one man band setting up as a personal trainer.
The business is bigger, and therefore you have a lot of extra considerations to make such as packaging, brochures, products, uniforms, transport etc. Therefore you'll incur a lot of additional costs in the rebranding process.
If you're considering rebranding then check out our article about rebranding your company, and the top questions your boss is likely to ask you!
Aside from the initial investment into a branding agency, you also have to apply your new branding across your entire business. Every single brand touchpoint needs to be covered as this relates to any way a customer comes into contact with your brand. Therefore, the bigger the business, the more touch points you will have, and the more the cost will increase.
So the investment at "big business level" can be a lot higher than someone just starting out.
That's not to say it's not worth it.
If your business has grown significantly, or changed over time, then a rebrand might be exactly what's needed to grow further in the future.
By answering these initial questions around the scope of your branding project, you can give your branding agency a clearer picture about where you are as a company, and where you want to be.

How much does rebranding cost?
| Task | Low End Fee | High End Fee |
| --- | --- | --- |
| Brand Audit / Discovery | £3000 | £13,000 |
| Brand Strategy | £1000 | £50,000 |
| Brand Identity | £2500 | £50,000 |
| Brand Guidelines | £1500 | £10,000+ |
| Signage Design | £500 | £5,000 |
| Stationery Design | £300 | £10,000 |
| Packaging Design | £1000 | £10,000 |
| Vehicle Livery | £500 | £10,000+ |
| Website Design / Development | £2500 | £100,000+ |
| SEO / Digital Marketing | £500 per month | Thousands monthly |
| Social Media | Your own time | Thousands monthly |
The table is split into "low end" and "high end" services – because you get a range of agencies. From small teams, to huge teams, and everything in between.
The table focusses specifically on the price for design or consultancy rather than manufacture.
The cost of rebranding is not to do with quality, more to do with the size of the branding agency you chose to partner with.
As you look at some of these figures in disbelief, resist the urge to cross out items and try and do them yourself. If you want a professional looking brand, then invest in professional services.
What if I Don't Have the Budget for Rebranding?
If you don't have the budget to invest in a professional branding agency, then there are some things you can do yourself.
However, if you do have the budget, we strongly advise you to partner with a team of experts.
Rebranding can be risky, and this really isn't something you want to get wrong!
With that said, let's take a look at some alternatives.
1. Save your money/ apply for funding
The first thing you can do is save.
Once you have built up enough money you can invest it into rebranding your business.
The other option is to apply for funding.
Some local authorities will fund a certain percentage of branding and web related projects. So that's always an option to explore if your budget is limited.
2. Invest more of your own time
Instead of investing with money, you could instead choose to invest time into the project. For any business owner, time is very precious and I can imagine you're already snowed under with 100 other things!
But if you're trying to cut down on costs, then this is the best option.
However, people hear this and immediately want to dive into the brand identity side of things. They get a bit lost in the excitement and freedom of 'doing it themselves' and start whipping up fancy logo designs (or spending hours thinking of new and whacky brand names).
This is not a valuable use of your time and it's probably best to leave your brand identity to the professionals.
Your brand strategy however, is a different matter altogether.
Nobody knows your business better than you. This can be a fantastic way to shave substantial amounts off your branding budget as you dig deep into what you're trying to achieve.
By considering your brand vision, mission, story etc (your brand strategy), you can go to the agency with your own ideas rather than relying on them for all of the answers.
3. Barter
If you believe strongly in your product or serve and believe it has serious potential then you could always try bartering.
This won't be an easy route, as agencies get pitched a lot. At Canny, we tend not to barter. But we know others that do so there's no harm in trying!
If you truly believe your product or service could be a game changer for your branding agency – it might just be worth the ask. As the saying goes 'shy bairns get nowt!'
An exception for Canny is when we partnered with 8men in Canada. They bartered with us so we exchanged our time on their branding and website for one year's worth of blog posts.
So, it can and does happen, you just have to make it a win-win situation! You will need to demonstrate how the situation can benefit both parties and make it worth their while.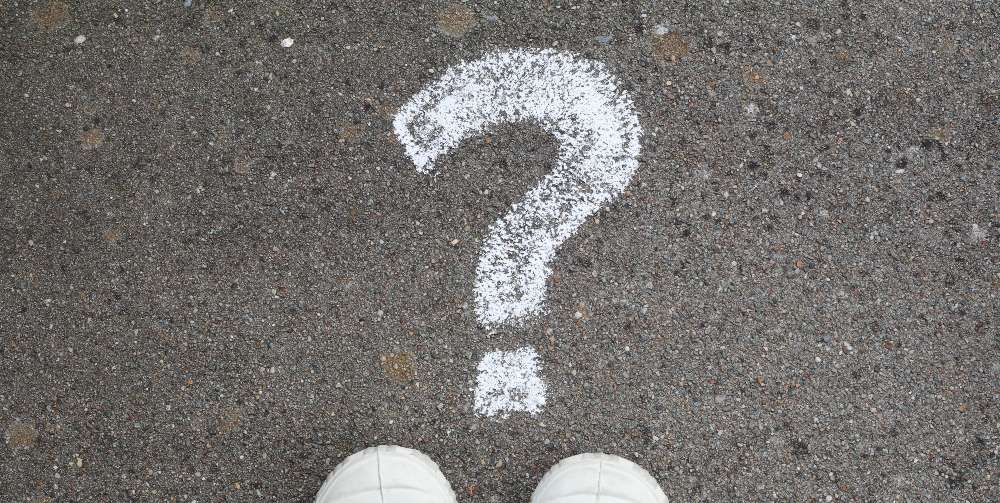 The top 5 questions about about the cost of rebranding
How much does it cost to rebrand a name?
What people mean when they ask "how much does it cost to rebrand a name?" is actually, how much does it cost to register/trademark/copyright your brand name?
The answer to that is, it completely depends on where you're based.
In the UK, you can file for a trademark through the gov.uk website by following this link. It costs £100 initially, then £25 per additional class.
In the USA, LegalZoom suggest the cost varies from state to state.
However, before you rush into trademarking your idea for a company name, make sure you actually set your company up first.
In the UK, the two things aren't related. You first need to form your Limited Company and register it with Companies House.
You can do this online yourself for £12, directly with the Government. Or you can work with an accountant or other professional to do this for you.
Once that's all been approved, you can then apply to trademark your name if you feel it's necessary.
Trademarks and company formations are an interesting matter, and in the future, we'll write a bigger blog post around it.
If you're rebranding, then you will need to do this process all over again. If you're changing your brand name then this is something totally new so you will have to file for a new trademark and pay the same fees.
How much do you charge for logo redesign?
Trying to answer this question without any details of your project is near enough impossible. It depends on the size and scale of your project as a lot of different factors come into play.
Your business is unique, and therefore the price we charge you is unique.
Surely, you don't want to be treated the same as everyone else?
This is a much more personal approach and takes all elements of your individual project into account, instead of using a blanket pricing structure.
As such, it's always best to reach out to your branding agency and discuss your requirements in more detail.
How much does it cost a company to rebrand?
The total cost of rebranding your company depends on the overall size of your business. It could start in the lower four figures, and for bigger companies, reach the top end of five figures.
Here's what you'll need to take into account:
The cost of working with an agency on brand strategy, brand identity, or more than likely, both.
The cost of changing physical assets such as; signage, packaging, marketing materials, and more.
The dip in recognition within the community, and having to rebuild that trust with your audience.
The cost of rebranding a small bakery will pale in comparison to the cost of rebranding an international business with many different physical assets.
But if you're going to rebrand, you need to do it all, and do it properly.
Consistency is key when it comes to the success of rebranding a company. You need to filter out your old branding and make an impact. You want people to start to recognise your new brand identity whether that's through an advertising campaign, your logo, or your position in the market.
When rebranding, you have a bigger task on your hands as customers will already have perceptions of your business. That's why consistency is vital as the more people see your new branding, the more they will start to associate themselves with it.

What is included in a rebrand package?
Oh our dreaded two words at Canny: rebrand package.
Going back to our earlier point, why would you want your business to be treated the same as everyone else? Surely, that's quite a lazy approach.
In essence, a brand package does just that. It is essentially a 'menu' of services which an agency will offer you for a certain amount of money. The more services you require, the more the package will cost.
Typically, a brand package includes;
Brand name
Logo design
Stationery design (business cards and letterheads)
Marketing materials (flyers or pop-up banners)
and finally, Brand Guidelines
However, how do you know if these services are even relevant? You can't pick and choose when they're all rolled into a 'set package'.
At Canny, we appreciate and love the fact that your business is unique. What you require when rebranding will be very different from what someone else requires. That's why we tailor our rebranding services to suit your needs.
What is the cost of rebranding?
Although this is difficult to quantify, the best way to look at it is:
Agency Time + Your Time + Cost to Create or Change Physical Assets of Your Business = The Cost of Rebranding
Using the pricing table above, plus gathering estimates from additional suppliers for creating or changing your physical assets, you should be able to get a rough idea of the cost of rebranding your business.
What's Included in the Cost of Rebranding? (Deliverables)
Finally, we're onto the meat of the subject;
What's included in the cost of rebranding when you partner with an agency.
First things first, it all depends on the services you agree on and whether that's the brand strategy, brand identity, or both together approach.
For the sake of keeping things succinct and to the point, let's look at the "both together" approach, as this covers all bases.
Brand audit
A brand audit is the first step in any branding project, whether that be a brand strategy or brand identity project.
An audit gives both parties involved an overview and insight into the current state of play with the company. This is your chance to evaluate all aspects of your branding to find out what's working and what's not. It's important that you and your team understand where your brand currently stands, before you rip the whole thing up and start again. And a lot of companies seem happy to gloss over this fundamental step.
This can be very time consuming and costly.
Brand Audits can take place in person or virtually, although we find in person sessions generate better results. Plus we like meeting clients at Canny! Zoom is great, but it doesn't compare with being able to get together and brainstorm ideas.
The aim is to get everything out into the open and get both parties clear on where the company is now vs where they want to be.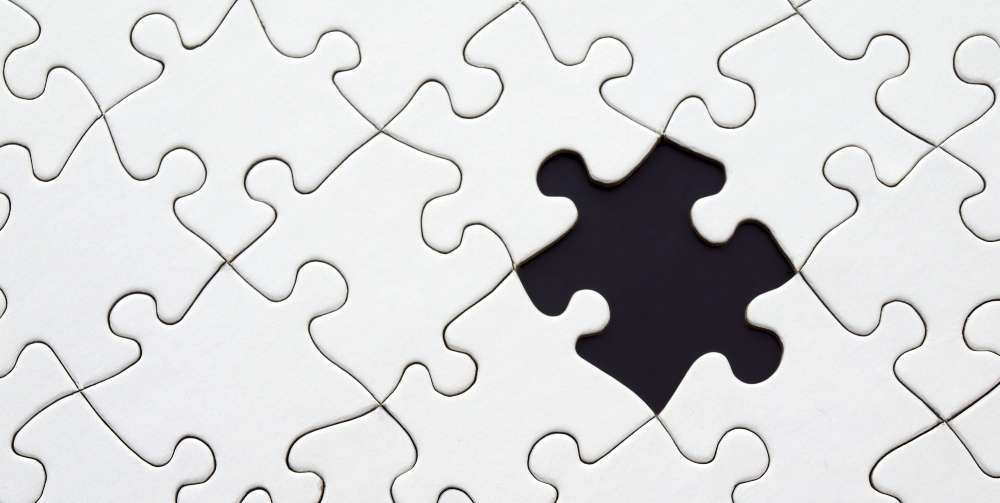 Brand strategy
If your agency are working on your brand strategy, they'll be working towards identifying the following:
Identifying your target audience
Brand values – what value your brand brings your customers
Brand promise – what you mean to your customers
Brand positioning – where you fit into the marketplace
Competitor research and analysis
Brand mission – your ultimate goals
Brand story – the "why" of your mission, why you set out to do what you're doing
Tone of voice – how you communicate and the language you use
Brand pillars – the main pillars and driving factors of your brand
The elevator pitch – a 30 second explanation of your brand and what you're about
This will all be wrapped up in a tidy document for you to refer to when needed.
If you then move ahead and work together on a brand identity, it's common for both the strategy and identity guidelines to live inside one bigger "brand guide."
Brand identity
Your brand identity is the visual representation of your brand.
This is the fun part as it's your chance to get creative. It's exciting to see your ideas come to life as your brand starts to take shape. Especially when you're rebranding as you've clearly identified that something isn't working.
This is your opportunity to fix that, and create something that engages your audience.
Your brand identity will typically include designs for:
Naming and messaging
Logo Design
Logo Design lockups (horizontal and vertical versions)
Business collateral (business cards, letterheads, etc)
Sales presentation and marketing materials
Trade show presence/environment
Packaging design
Signage
Website design
Any other material your business needs
Your brand identity is the visual manifestation of your entire brand strategy.
It's when a strong brand strategy and brand identity work together that a strong brand is created.
What are the Additional Costs of Rebranding?
As we've already covered, the additional costs of rebranding are project specific.
It all comes down to the size of your business.
If you're a small bakery, the costs won't reach too far into the four figures.
If you're an international logistics and haulage company with a fleet of 200 trucks that all need new sign writing, you're going to be looking at a much bigger bill.
Here are some of the basic things to keep an eye on when it comes to additional branding costs:
Signage
If you have any sort of physical presence, it's likely that you'll need to change your signage.
This could be a shop sign, a sign above your office, window graphics, or any other type of signage you can think of. Essentially anything that your customers can see.
If you've dealt with a reputable signage company before, it'll be worth your time getting a fresh quote from them early in the rebranding process.
This is likely to be one of your biggest costs, unless you're using reams and reams of printed materials.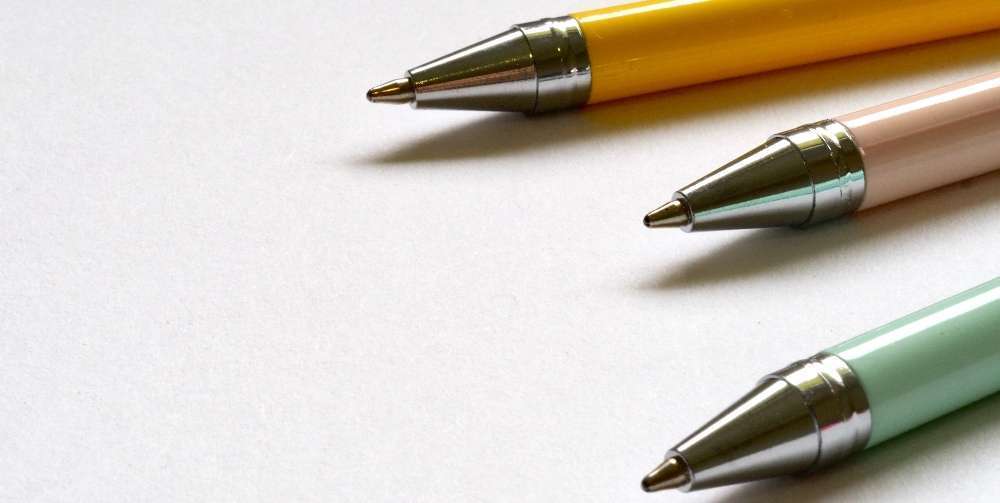 Stationary
Stationery is normally pretty inexpensive. In fact, the more you buy the cheaper it can get.
For example:
I recently priced a run of new business cards, letterheads, and compliment slips for a client.
1000 of each item ran in at £200. Whereas 2000 of each only added £40 to the price.
So if you know you're going to be using a lot of stationery, get a larger quantity to start with. It'll keep your costs down later!
Your stationery design can be a great way of establishing your new brand image. If you attend client meetings, exhibitions or networking events, then you can leave a branded pen or business card behind. This will leave a lasting impression and will help people notice your brand.
You should also place stationery around the workplace to ensure that your image sticks in people's minds when they are visiting. This brings your business to the forefront as you will be the name they think of when they require a service.
Marketing materials
Depending on the type of marketing materials you need, these too can be pretty cheap.
Flyers and leaflets are ten a penny. Roller banners tend to cost less than £50.
Unless you're planning on buying a huge trade show exhibition stand, your marketing materials shouldn't add too much to your overall branding cost.
And if you are buying a huge new trade show stand, take solace in knowing it's going to look great with your new brand identity!
Packaging Design
This can be difficult to estimate as it depends on how many products you have and the type of packaging you use.
If everything you send out goes in a printed box, then take stock of how many of your old brand's packaging you have left, and decide what to do from there.
Is it worth recycling 10,000 boxes? Probably not. 100 of them? Straight into the recycle bin.
Then simply supplying your box manufacturer with the new artwork will bring your packaging in line with your new brand.
Check out this blog post, if you're looking for some tasty packaging inspiration.
Vehicles
Signwriting vehicles can be quite inexpensive. So if you only have one of two company vehicles, don't worry.
If you have a large fleet of trucks, then it'll be worth speaking to a range of people and gathering a few quotes. From there you can try to negotiate the best deal.
Here's a tip:
Quite often, signage companies will provide both "actual" signs, and also offer vehicle sign writing. See if you can get a better price by doing it all through one company!
We've got a post chock full of vehicle and van wrap design ideas for you too!
Important considerations about the cost of rebranding
There are lots of things to consider when trying to work out how much rebranding will cost.
Let's explore some additional factors that can affect the price of a rebranding project.
Where in the world are you?
Location, location, location.
Asking "how much does branding cost in the UK?" is very different to asking "how much does branding cost in India, Asia, or other parts of the world?"
Branding costs in the UK and USA tend to be quite high when compared to India, Malaysia, and the Philippines.
However:
Before you rush to find an offshore branding agency, you have to evaluate the risk/reward of the situation. Is it worth trying to shave a few pounds or dollars off the final price, and work with someone at the other side of the world?
It can be helpful to consider the below points when deciding how important location is to you:
Do you imagine needing an excessive amount of face to face time? (Most agencies will travel anyway)
Is local knowledge a factor in the success of your rebranding project?

Unless you're a local business targeting local people then it's probably not a big consideration.

And with so many of us now Zoom pro's, you will still be able to check in with your branding agency on a regular basis.

The main thing is to choose an agency that is right for you.

One that understands your business and is capable of developing strategies to help you achieve your goals. Whether that's an agency on your doorstep, or an agency on the other side of the globe, the quality of the partnership is what's important.

If you need some more guidance on how to choose the right branding agency, then we've covered that too!

The size and scale of your company

As well as the size of the rebranding project itself, the size of your company is something to consider.

Obviously, if we were asked to rebrand a company like Google, the cost would be significantly higher than the cost of branding a small restaurant.

The bigger your company, the bigger your rebranding budget needs to be.

How interesting is the rebranding project?

Some branding projects just captivate an agency and they'll do whatever they can to be involved. They genuinely want to be part of the project and can see the potential.

Sometimes this includes slashing prices just to get the project through the door.

For example:

I love pasta. And if a pasta company came to Canny with a rebranding project, I'd be doing absolutely everything I could to make sure we won that work. I would be so excited about brainstorming different ideas to bring the products to life. It's an area I genuinely love, and as a result, I think I'd be very good at it.

However, that's personal taste and preference (but honestly if you don't like pasta then what do you eat?!). This is a whole other side to it.

Some agencies are more interested in certain types of niches or services than others.

At Canny, I prefer working on rebranding and web projects where we have control of the whole thing. From the brand strategy and identity, through to the website and digital marketing.

I'm much less interested in standalone brand audits or strategy projects as I want to be more involved.

And this is why it's worth talking to a few agencies about your project.

You'll find a branding agency that's "just right" for you. When you meet them, it all goes swimmingly, the proposal comes in on time, and on budget.

If you're happy, and they're interested, then happy days!


How much does rebranding cost?

When it comes to pricing up your rebranding project, it can cost anywhere between the low end of four figures and the high end of five figures.

So unfortunately, until an agency knows the exact requirements of your project, it's very difficult to give an exact price.

You should see this as a positive thing, and it shows they are viewing your business as a whole and taking into account what you actually need from them. Another way to determine what you actually need is through a rebranding brief (which we actually have a guide on).

At Canny, we're passionate about working closely with our clients and tailoring our services to suit their needs. We never advocate 'rebranding packages' as we want to understand what makes you different, and how this can be communicated through your branding.

If we sound like an agency you would like to partner with on your rebranding project, reach out to a friendly member of our team and let's go into this together!