If you're currently in a brand-related role and you're wondering 'how to become a brand manager' then stick with us, this is the post for you.
Perhaps you're currently working as a brand marketer, brand assistant, or assistant brand manager, but you're looking to climb the career ladder and progress?
If so, then there are a few things you need to know first to give yourself the very best chance of succeeding.
As you move from one level to the next, you need to harness the right skills and capabilities to flourish in your new role. You also want to feel confident when applying for the role of brand manager instead of going into this process blind.
After all, you'll be expected to hit the ground running so it's important you understand the different job requirements.
Marketing Career Handbook
Marketing is an industry that is growing in opportunity and managers are always on the hunt for fresh ideas for campaigns...
In this post we're going to tell you how to become a brand manager by outlining what skills you will need, what your day-to-day responsibilities will be, and the average salary of a brand manager so you know how much you're taking home each month.
This will help you assess whether or not this role is right for you, and more importantly, if you're ready to progress.
We'll also be exploring career progression so that you understand how to move from brand manager to senior brand manager or marketing director.
To kick things off let's start by outlining the job description of a brand manager so that you can familiarise yourself more with this role.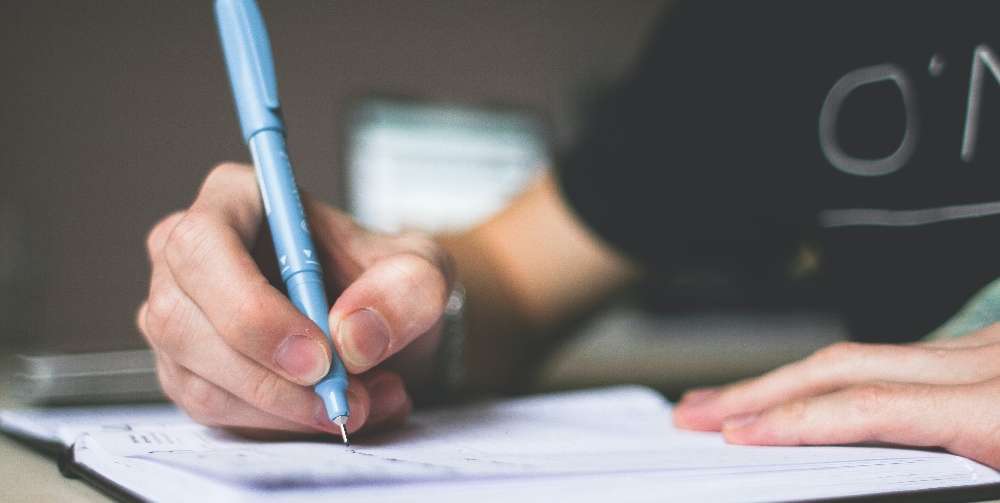 Brand Manager Job Description
As the name might suggest, a brand manager is at the centre of everything branding-related in a company.
It's also important to note that the term 'branding' extends way beyond simply designing a logo or a pretty social media banner.
It's the entire identity of a company and it affects every single thing they do.
As a brand manager you need to influence a customer's perception of the brand in the right way. You want them to relate to it and to 'feel' something so that they are encouraged to invest.
As a result, it is the responsibility of a brand manager to shape and mold the overall brand image so that it truly resonates with the target audience. As noted above, customers need to relate to the brand so that they take action.
This might be getting in touch to make further enquiries or making a purchase.
It can be helpful to think of a brand manager in two separate halves – creative and analytical.
Obviously when you're directing the entire image of a brand you need to harness strong creativity skills to create something that engages an audience.
You'll also need to come up with a brand name and brand story which will be used to hook customers in and to trigger some sort of response (i.e emotion or desire).
Some businesses outsource these tasks to external creative agencies which also requires strong communication skills. It is the responsibility of the brand manager to brief the ideas into the agency so that they can fully executive them.
Without the agency fully understanding what is required of them, they will not be able to create something that fulfills the set requirements. Therefore, the brand manager must have defined crucial elements such as brand proposition and brand positioning so that any external agency can be fully on board.
However, being creative is not enough as a huge part of your role will involve strategising as analysing so that you can use data to drive different campaigns. This also involves staying on top of market trends and paying close attention to your competitors so that you can identify gaps and opportunities.
For any business, startup or established, budget is very important. This area also falls under the responsibility of a brand manager as they will need to allocate how much money is going to spend on different campaigns such as packaging (if necessary), paid promotions, public relations, advertising, social media, and more.
How to Become a Brand Manager
If you want to know how to become a brand manager, then the most important thing to remember is that you need to spend time developing your skills.
Becoming a brand manager doesn't just happen overnight.
You need to work hard honing in on your skills and abilities so that you're ready to progress to the next level.
If you're currently in a branding-related role and you want to progress to brand manager, then start by taking more control of your projects.
For example, instead of taking a backseat and letting others lead the way, show your manager that you want more involvement and that you're ready to have more input. By communicating your goals and ambitions with your brand manager they will have a better idea of where you see yourself being in the future.
This means they can vary the tasks they give you so that they are more challenging. The idea here is to push your skills even further so that you can take the next leap.
They might task you with the responsibility of 'owning' certain projects meaning you would have greater accountability. This puts you in good stead for when you progress to brand manager as in this role, you will have to justify your decisions to key stakeholders and team members.
Further, you will be able to follow projects through from ideation to execution which gives you full visibility of the process. You will also be able to offer your ideas and input along the way so that you feel like an integral part of the end product and it is something you can be proud of.
If you're not currently in a marketing role and you want to become a brand manager then you will need some level of training and experience first.
This is not something you can just dive into as you need to demonstrate a specific skill set.

Skills and training to become a brand manager
The most natural career progression would be to start as an assistant brand manager and then to develop your skills from there.
You will be able to learn a lot from your brand manager by working closely with them which will give you a better insight into the role.
Whilst this is the most common route, there are other options for post-graduates.
You might be able to specialise in brand marketing as part of a more general marketing graduate scheme or you could specialise in brand marketing through an apprenticeship.
That said, brand manager roles usually require a bachelor's degree and often recruiters prefer graduates who have studied marketing, business, or accounting.
To help you succeed, professional training courses can be very useful in developing your knowledge of brand marketing as a whole.
These might be offered by your employer as part of your development or you can complete them independently.
Relevant courses are offered by organisations and professional bodies such as the Chartered Institute of Marketing (CIM).
Skills Needed to be a Brand Manager
As with any job, the role of a brand manager will greatly vary from one company to the next. Some roles focus on a broader marketing mix whereas others focus more on product design and development.
The best thing to do is to read the job description very carefully so that you can fully understand what is required of you.
However, despite these differences there are some skills which are at the core of any good brand manager.
We've listed these below:
Analytical skills and good attention to detail
Team working skills
The ability to project manage and lead several campaigns
The ability to manage and allocate budget
Good written and verbal communication skills
Experience with and an understanding of market research
Strategic thinking
An understanding of trends and market research
Creativity and the ability to produce original ideas
Monitoring the performance of the brand through key performance indicators (KPI's)
Working with external agencies to manage different campaigns
Achieving profit targets and meeting deadlines
As we've noted earlier, being a good brand manager takes time.
No one is expecting you to have all of these skills immediately as you build them up through experience.
The more projects you work on and the more experience you have in the industry the better.
That's why most people start as a junior brand manager as this gives them the exposure they need whilst also working in a supporting role.
Whilst you build your skill set you can still learn from the brand manager whilst developing your career progression.
Some of the skills listed above might seem obvious and almost 'easy' but don't be fooled.
Mastering the skill of being both creative and analytical is very tough, and not everyone can do it.
Whilst you need to have a creative flair, you also need to be able to restrain it so that ideas don't spiral out of control without any real purpose behind them,
This is where having an analytical mindset comes into play as every creative idea needs to be driven by data. It needs to make business sense and be tied back to the wider goals and objectives of the business.

What the Role of Brand Manager Involves
As we said in the section above, the day-to-day role of a brand manager will inevitably change depending on the company you work for.
That said, there are some overarching responsibilities of a brand manager that anyone in this position will be expected to carry out.
These often include:
Carrying out market research to keep up with industry trends
Analysing the success of different campaigns
Developing strategies and managing different campaigns
Meeting with clients and colleagues from different departments
Organising events such as exhibitions and product launches
Fundamentally it's important to remember that this is a very varied position and you need to be able to turn your hand to a variety of different tasks. Being able to adapt is key to success and also allows you to keep up with the ever-changing world of branding.
To understand these key responsibilities further, we have explored each one below so that you can understand the role in more depth.
Carrying out market research to keep up with industry trends
To effectively promote the brand you need to understand the market and your competitors. This is key as it allows you to position yourself brand in the right way so that you can engage your target audience.
Furthermore, knowing who your competitors are and keeping up with what they're doing allows you to identify any missed opportunities. For instance, if they've created a campaign which was particularly successful, you should look to see if there are any ideas that you can incorporate in your own business.
Similarly, keeping up with industry trends is equally important as things change all of the time in the branding world and you need to stay competitive. One of the sites we use a lot at Canny is called Under Consideration. On here you can find all the latest branding news as well as reviews and updates on some of the latest rebrands.
Analysing the success of different campaigns
A huge part of your job as a brand manager is to understand what branding campaigns work against what branding campaigns don't.
For example, have you recently launched a campaign for your new product line that fell flat on its face?
If so, why?
Was the messaging pitched at the wrong level or did you use the wrong channels to promote it?
Did you fully understand your audience or were you playing a guessing game?
Whatever the case, you need to learn from it so that you know what to do/ what not to do for future branding campaigns.
There are lots of different metrics you can use to measure the effectiveness of a campaign such as social media engagement, conversion rate, direct traffic, number of subscribers, and number of views.
Developing strategies and managing different campaigns
As a brand manager, you will have your hands very full!
It's your job to devise the strategy behind each and every branding campaign so that it fulfills the desired goals and objectives.
You'll also have to juggle these campaigns at the same time, and whilst you'll have junior team members working on it too, and perhaps an external agency too, it's ultimately your responsibility to make sure the campaign fulfills the desired goals and objectives.
As a result, this requires thorough organisation and project management skills (both of which are outlined in the skills section above) as you will have to make sure multiple deadlines are met.
You can't spend too much time focussing on one campaign and completely forgetting about another. You'll need to turn your hand to several projects simultaneously, ensuring each one is completed to the highest standard.

Managing budgets
Management skills as a brand manager is obviously key – in fact it's in the job title!
However, managing budgets is an absolute core responsibility of a brand manager as you'll be overseeing a whole host of activities and campaigns.
Whether you're working on a TV ad, a press release, or a new printed product brochure, it's your job to allocate the right amount of budget to it.
This involves liaising with various people including other internal departments and suppliers to identify exactly what you need and by when.
You also want to be confident that you're spending your budget in the right places as you will have to justify your spending to your big boss.
More importantly if something doesn't work or you've allocated a budget incorrectly, you will have to justify your decision-making process.
Meeting with clients and colleagues from different departments
Meetings are a huge part of your role as a brand manager as you're at the centre of the company's identity.
As we've previously discussed, branding extends beyond a logo and pretty colour palette as it touches every single part of your business. Essentially it is the way customers perceive your brand and the message you tell so that they want to buy your products/ services.
As such, this extends to every single department within the organisation from logistics to HR to the marketing department (which we'll move onto next).
Because you're in and out of meetings you need to have good communication and collaboration skills. You need to be able to listen to everyone's ideas and have a good understanding of what is going on in the business as a whole.
For example, if HR tells you they're launching a new employee benefits program, this will need a branding campaign. From establishing a name for the program to how it is going to work offline/ online, this will fall onto your shoulders.
Organising events such as exhibitions and product launches
When it comes to events such as exhibitions and product launches, a brand manager will be very busy.
From designing assets such as exhibitions graphics, sales and marketing collateral, and brand messaging, you will be at the forefront of the event.
It's your job to make sure the company's image is presented in the right way to attract the right type of audience.
You'll also have to liaise with a variety of different people to ensure the end product is a result.
For example when it comes to the exhibition build, you'll have to talk with stand builders and contractors to ensure your booth looks the way you want it too.
You'll also have to make sure the sales team have everything they need which might include business cards, flyers, and data sheets.

Why Become a Brand Manager
The role of a brand manager is very varied and exciting as you get to liaise with every part of the business.
This means you have a better understanding of the business as a whole as you're not just limited to the branding department. Instead, you are involved in company-wide decision making which means you have more input into bigger goals and objectives.
This is very exciting for individuals who are goals-driven and ambitious as you get to be part of the company's growth journey.
You also have a very influential role over the direction of the business as you're in charge of how you perceive the brand.
Think of any brand you buy from.
Whether it's PG Tips for your teabags or Kellogs for your cereal, there's always a reason behind every single purchasing decision.
Whether you like their company ethos or their quirky packaging design, there's always a reason.
Imagine being the person who can influence those purchasing decisions and mold the way customers perceive a brand.
Well that's exactly what a brand manager does.
They craft the entire brand identity and devise strategies that connect customers to the brand.
They lead the way for the business and can even change existing negative preconceptions of the brand.
What Is the Difference Between Branding and Marketing
The terms 'branding' and 'marketing' are often used interchangeably and are wrongly regarded as the same thing.
This also applies to job roles within the industry as lots of people get confused about the differences between a brand manager's responsibilities and those of a marketing manager.
However at Canny, we work with both brand managers and marketing managers, and can tell you they're very different.
Let's start by defining what a brand manager is responsible for when it comes to a branding campaign.
The whole purpose behind this is to raise brand awareness and to tell a story. This involves actively shaping your brand by defining who you are, what you do, and what makes you unique.
On the other hand, the whole purpose behind a marketing campaign is to drive sales. This involves devising strategies that capture a prospects attention so that they eventually become a customer.
One of the easiest ways to think of the key difference between branding and marketing is that marketing gets your customers attention whereas branding keeps it.
Branding is how you get customers to 'care' about your brand enough to become loyal. This is absolutely paramount for a business as once a customer becomes loyal, they will buy from you time and time again.
To summarise, we've outlined some of the differences below for absolute clarity:
Marketing get's a customer's attention, branding is how you keep it.
Marketing drives sales, branding drives recognition and loyalty.
Branding comes first, marketing comes second.
Marketing strategies come and go, but branding is forever.
Example of a branding campaign
An example of a highly successful (and highly festive) branding campaign is Coca Cola.
Yes, you've guessed it – the Coca-Cola truck!
As soon as winter approaches, you start singing 'the holidays are coming, the holidays are coming' in your head, it's almost unstoppable. This brings bottles of cola straight to the forefront of our mind, and it's the same every year.
In fact, no one promotes cold drinks in the cold season as Coca-Cola does.
This is a prime example of a company that uses brand awareness to sell more of their products.
It's not overly salesly, but the campaign triggers the happy feeling of Christmas and you immediately associate it with the Coca-Cola brand.
It's like they are synonymous with one another and it's very powerful.


Credit to Tuft and Needle
Example of a marketing campaign
As we've discussed above, marketing campaigns are very sales driven in contrast to branding campaigns.
A great example of this is an email marketing campaign which entices customers to do something.
Tuft & Needle, a bed products brand, is a company who does this beautifully.
They have devised a cart abandonment campaign that sends a three-part email sequence to shoppers who have put products into their cart but left without making a purchase.
The first email empathises with the customer about the problem (and boredom) of buying the right mattress. The company knows that "mattress shopping sucks" and that it's OK to take some time to decide.
The second email in the sequence showcases the company's "value for money" mattresses and introduces an innovative mattress foam. It also invites customers to another landing page where it compares Tuft & Needle to its competitors.
The third and final email in the sequence reassures customers that if the mattress does not satisfy their requirements during the first 100 nights, the company will pick it up and reimburse the customer.
A great example of a marketing campaign which nurtures a prospect into a customer.
Brand Manager Salary
Naturally a brand manager's salary will vary from one business to the next.
A start up business will obviously pay a lot less than a multinational business with clients across the globe.
The reason being? Their recruitment budget will be much lower and you'll probably be working across less campaigns.
According to Payscale, the average salary for a brand manager in the UK is between £24k and £51k, but there's also bonus' and commission to take into account.
For instance:
Bonuses can be anything up to £3k and brand managers can make between £964 and £6k in commission, which tops up their annual salary even more.
It's also worth noting that brand managers working in big cities (London, NYC, San Francisco etc) tend to make the most money per annum.
If we move across to the other side of the pond, brand managers usually make between $52k and $117k in the United States.
As you can probably tell, the average pay for brand managers in the US is a lot higher compared to the UK ($176k). However, this is down to economics and payment structures.
Brand Manager FAQ's
What is the difference between a brand manager and a marketing manager?

A brand manager is responsible for the creation of the brand itself whereas a marketing manager is responsible for the individual campaigns that promote the brand.

Is being a brand manager a good job?

Brand managers can make a good salary as they work their way up the career ladder. On top of this, being a brand manager gives you full visibility of the brand and allows you to get involved in every part of the business.

What does a brand manager do day-to-day?

The exact day-to-day of a brand manager will vary depending on where they work. However most of the time, brand managers will split their time between conducting market research, launching new campaigns, overseeing advertising, attending meetings, and planning exhibitions/ events.
How to Become a Brand Manager
Hopefully after reading this post, you have a better understanding of how to become a brand manager and what is involved in reaching this next step…
Being ambitious is a good thing, but you need to know how you can make that leap in your career.
As we've covered in the post, the skills needed to be a brand manager won't just develop overnight. Because this role is so varied, you need to harness your skills overtime and learn from senior members of staff around you.
You must also immerse yourself in the world of branding and get to the ins and outs of the industry as much as you can.
You should also keep an eye out for any training courses available as this could help you make the transition from assistant brand manager to brand manager by teaching you different skills and insights.
At Canny, we work with brand managers across a whole host of industries from Tech to FMCG. We know that the day-to-day job of a brand manager is very busy (just take a look at the relevant section above!) so we seek to make your next role even easier.
We can work directly with you on any part of your brand, whether that's creating a new brand from scratch or rebranding an existing company. In fact we have the case studies to prove it, so make sure you check them out for yourself.
For an informal chat and to find out more about how we can help, simply get in touch.