To kick off our marketing role series, what better place to start than with how to become a marketing executive.
There are a few roles that come before an executive such as, a marketing assistant, or even a graduate or intern placement, however we decided to start with a role that is within reach for those just starting out.
Not forgetting this role is also a great first stepping stone up to a marketing manager role.
Ultimately, if you can't master the role and responsibilities of a marketing executive, you may struggle to climb the marketing ladder, up to chief marketing officer.
Marketing Career Handbook
Marketing is an industry that is growing in opportunity and managers are always on the hunt for fresh ideas for campaigns...
This role should help to solidify your ability and understanding of key tasks, from competitor and consumer research, down to creating briefs and attending campaign meetings.
Therefore, in this post we have collated everything you need to know about the journey to becoming a marketing executive.
We have included information such as average salaries, and expectations within the role, as well as the different routes available from University to direct application, along with the essential skills needed to succeed.
So, with that, let's get started!
Marketing Executive Job Description
First things first, although we are focusing on the title 'Marketing Executive', it's important to note that there are a variety of other names for this position, such as:
Marketing Officer
Digital marketing Executive
Online Marketing officer
These roles may differ in terms of specific requirements and tasks, particularly if you're going down the digital marketing route, however the basis of what is required will remain roughly the same.
Overall, within the marketing executive position you will be expected to dip your toe into a lot of different projects and tasks, and start taking on responsibilities of your own.
You won't yet be required to use your leadership qualities as you won't be managing others for now, but you will be expected to carry out tasks that ultimately establish the awareness of your brand and improve upon relationships with customers.
Therefore, this role involves plenty of market research!
If you are going to be able to communicate with your audience through your company's marketing you need to understand who your customer is, therefore it's vital that you are able to conduct both product and market research.
This way you can assess potential demand for your product or service right off the bat.
Alongside this you will be required to help in the creation of marketing campaigns that drive profit, and promote the services and products within your company.
This can involve:
Sourcing and securing sponsorships
Attending events
Running social media channels
Distributing and presenting ideas
Copywriting
Monitoring campaign performance
However, this is just a short summary of what can be expected from you as a marketing executive, we will go into more day-to-day tasks later on in this blog!
But first, how do you go about getting into the role in the first place?
How to Become a Marketing Executive
Applying for jobs in the marketing sector has changed, as roles that once required an undergraduate degree are now open to candidates with different kinds of experience.
Although degrees in marketing, PR, business administration, management, and communications are certainly helpful and help to boost you above other candidates, they are no longer always necessary.
There are a few different ways you can get into this role, such as:
University
College
Apprenticeship
Direct application
Work experience
No one way is better than the other, and it is very dependent on the companies you are applying to work for.
Some may require a degree and a degree only, some may be more open to work experience or direct applications
Usually this will be specified within the job description when you apply, however don't let this put you off, particularly if you can offer a few years of experience or alternative qualifications.
For now, let's explore each of these routes in a bit more detail!
University
Studying at University and gaining an undergraduate degree is particularly useful in helping propel your application to the top of the pile.
As we previously mentioned, there are a fair few job descriptions out there that require "an undergraduate degree in marketing" or something similar.
Some of these degrees may be:
Marketing communications
Digital marketing
Advertising
Business and management
On the other hand, it may be that you chose your degree without considering what your next step after University would be (we're pretty sure a lot of students are guilty of that!)
Therefore, you may be qualified in areas such as:
Psychology
Humanities
Media, art and design
English
Languages
IT
A degree in any of these areas still puts you in good standing when applying for a marketing executive position as it is possible to incorporate skills such as design, research, collaboration, and communication that you have learnt during your studies.
It may be that you secure a role that sets you to work instantly as an executive, or it is common for newly graduated students to become part of graduate or intern schemes if companies can offer this.
This may be preferable for you as it provides that extra bit of training and nurturing within the workplace usually for the first 1-2 years in your new role.
Earning a degree can certainly set you up for success as a marketing executive, particularly if your subject is focused on marketing, communications, or business management.
College
If you are moving directly from a college course to a marketing executive position, it may be that you have to start at trainee level.
This is because the knowledge and skills learnt within these courses aren't quite on the same level as the content within a degree, apprenticeship, or work experience itself.
It may be that it will take you 1-2 years at trainee level to then move to a marketing executive position.
College courses that can propel you towards a marketing executive role may be:
The Level 2 Principles of Marketing certificate is currently a BTEC and therefore acts as an equivalent to a GCSE level qualification, whereas the Level 3 Digital Marketing and Analytics holds the same worth as an A-Level.
With a course similar to the T Level in Digital Production, Design and Development, you may have a better chance of moving straight into a marketing executive role and skipping the trainee position.
This is because this course in particular (and others like it) span over 2 years, is equivalent to a level 3 qualification and requires 9 weeks of work within the industry.
Therefore, this type of qualification sets you up well to move directly into the role, as you have both the knowledge and a good understanding of the day-to-day responsibilities.
Apprenticeship
Apprenticeships are often overlooked, and companies may be more focused on hiring candidates with a degree or work experience.
However, more often than not an apprenticeship is exactly that!
It is possible to both study, train, and gain experience with apprenticeships such as:
Marketing executive higher apprenticeships
Marketing assistant advanced apprenticeships
Digital marketer advanced apprenticeships
Digital marketer degree apprenticeships
Each of these apprenticeships land you with a different set of skills, some focusing more on the digital marketing, and other focusing more on analytics or customer service.
Due to the differing qualifications, some involving a degree others, an A-Level or HNC, the funding provided differs too.
Depending on the apprenticeship you choose, funding ranges from £6,000 – £21,000, meaning you can work, study and be supported along the way.
This route into the marketing executive role can sometimes help you get there quicker, as usually apprenticeships last for 2-3 years and sometimes you are offered a job right on the spot!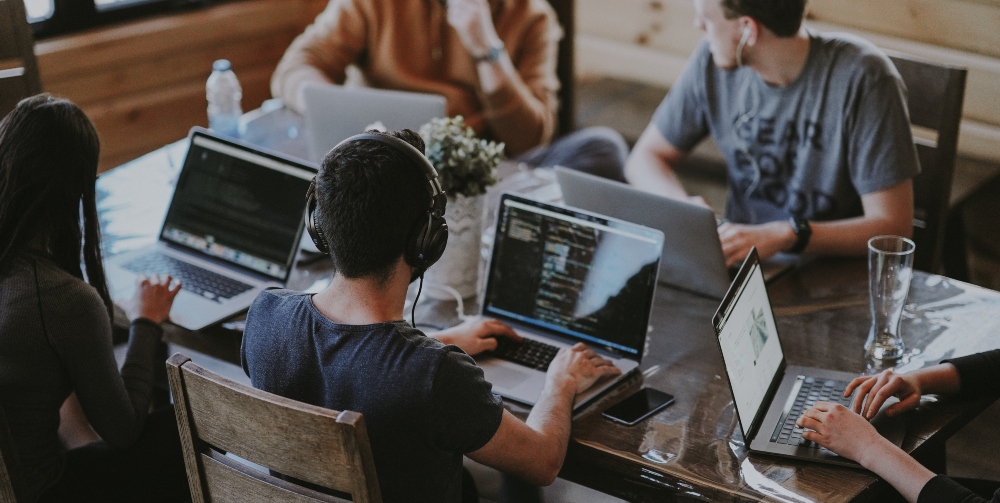 Work Experience
Aside from studying and completing various qualifications, there are a few other things you can do in terms of workplace experience to boost your application to be a marketing executive.
First on that list is of course experience working in the roles that come just before a marketing executive.
This will most likely be a Junior Marketing Executive role, or a Marketing Assistant role, and they are most preferable as they are part of the natural pathway into the marketing executive category.
Similarly to apprenticeships you will receive a host of valuable experience, knowledge and skills during work experience that you can take with you and apply to your next role.
Alternatively, there are a variety of other job roles that will help you to gain relevant experience in areas such as:
Public relations
Market research
Customer service
Sales
If you have the right experience, you may be able to skip over roles such as assistant, intern or administrative assistant and go straight onto an executive level position!
In addition to this there is the opportunity to take part in courses to help your job prospects, ran by the institutions listed below:
The Chartered Institute of Marketing
Institute of Data and Marketing
Chartered Institute of Public Relations
Not only do these courses look great on your CV or resume, and show your keen interest in the role and marketing more generally, they boost your knowledge and understanding of the sector, better preparing you for the role.
Apply Directly
It is definitely possible to get yourself into a marketing executive role without any of the above.
If you feel you have the right business and marketing skills that you could apply to the role, then go ahead and apply directly.
It may be that you have prior experience in roles that revolve around customer service, sales, or business and economics, and these are the kind of roles that will offer you the right skills to apply into a marketing position.
Skills Needed to be a Marketing Executive
In order to be successful in this role you will need to be able to juggle multiple tasks and responsibilities at once.
There are so many elements that make up a marketing campaign and you need to be aware of everything, from the initial gathering of campaign ideas, all the way through to the advertisement and promotion of the end product.
Therefore, as a minimum, you'll need to have:
The ability to market products/ services
Commercial and market awareness
Excellent copywriting skills and an eye for detail
The ability to use your initiative
Great communication skills with both your team and customers
Knowledge of media production, IT, and social media
Good project management skills
The ability to use a computer and the main software packages confidently
Understanding of digital and social marketing best practices
Creative ideas
All of these skills will filter down into the main responsibilities of a marketing executive, and can equally be built upon and improved in order to move up to the next step in your career.
So, let's jump into what the role entails…
What the Role of a Marketing Executive Involves
A marketing executive is a very varied and broad job role.
One day you might be managing the content going out on all of the company's social media channels, and the next you might be involved in campaign planning meetings, offering up your own creative ideas.
Therefore, it is essential for you to have a good understanding of what is expected of you day-to-day, so you are able to adapt and move smoothly from one task to the next.
Whilst this role will differ depending on where you work, a marketing executive is usually responsible for the following tasks.
Analysing Competitor Activity
In order to understand the market you're working in, you need to understand how your competitors are performing.
This can be done by analysing exactly what your competitors are doing in the industry, whether that's daring and outside the box, or falling in line with other marketing agencies or departments.
To begin with you will be expected to conduct research and find out who your competition are, the chances are they are neighbouring companies that have a similar offering to you.
Then once you have collated a list of exactly who your top competitors are it's worth making a list of what each company does that you think is an innovative or successful idea, and a list of things to avoid in your next campaign.
This can help with two tasks:
Staying ahead of the trends within competition
Bring new ideas to the table
By analysing your competitor activity, whether that's a specific kind of advertising, or doubling down on social media, this will help to strengthen your marketing strategy going forward and avoid your company being left behind.
Contributing to and Developing New Campaigns
In your role as marketing executive it is no longer expected that you take care of the simpler administrative tasks, as they are reserved for entry-level positions who are looking to gain a bit more experience first.
Therefore, at this stage in your career, it's expected that you are able to contribute your creative ideas during marketing meetings.
You may have more knowledge and multiple ideas in one area, such as digital marketing, or perhaps you prefer content marketing, however there are various aspects involved in an entire campaign.
What we are saying here is don't shoot yourself in the foot by contributing one or two ideas about how to use social media for this campaign and remaining silent for the remainder of the meeting.
This won't help you move closer to that marketing manager spot you've got your eye on.
You need to show willingness to work on all parts of a campaign from start to finish, and more importantly be willing for your ideas to be rejected.
The truth is your ideas won't always work for particular campaigns, that's the case for almost everyone who works in the marketing industry, but it is necessary to pitch any idea you have regardless!
Investigating Gaps in the Market and Customer Opinion
This responsibility comes hand in hand with competitor research, as if there is something your competitors aren't currently doing, it could be something you could try!
Investigating gaps in the market can be done in a few different ways but we will focus on customer feedback and opinion for this section.
As a marketing executive it is more than likely you will be expected to build positive relationships with your customer base to increase brand loyalty and encourage further purchases or registrations.
If there's one thing we know its: customers want to feel valued
Now we don't mean adding their name at the top of your next marketing email and moving on, but asking your customers and target audience for feedback on how you can do better as a company.
You may be expected to create customer feedback surveys and questionnaires tailored to get results on your latest campaigns in the last 6 months. This will help you to get relevant comments on the most recent work you have put out, and you can then feed this up the chain to your manager.
This serves two purposes:
Customers will notice you are taking the time to listen to their opinions and needs
You will be able to build better campaigns tailored to those needs
It's a win-win situation!
If you are going to be capable of contributing in meetings and getting involved, it's key to find out who your customers are and how they are receiving and engaging with your campaigns.
Conducting Consumer Research and Analysis
If you are going to reach out to customers and gain their comments and feedback on your work, you need to know who your customer base is.
It's not useful to cast a net out to a wide audience and hope for the best, it's expected that in your executive position you will be able to conduct consumer research and discover your exact target audience.
You can get started on this by creating customer personas that match your company and offering.
This will help you narrow down and target your customers behavioural patterns, for example when they visit your website, or your social media feeds.
Once you know the demographic and geographic details about your customer base it will be easier to decide how you are going to target them.
We have written an entire blog post on defining your target audience, so it's worth checking that out if you need more guidance in this area.
Attending Meetings or Events
Attending meetings and events are a given when you work in the world of marketing.
Whether that is conferences, or presentations to better understand a campaign or grow your skill set, or events specific to a product or service launch.
This starts from the base level of campaign and project meetings, that as we have earlier mentioned, you will be expected to attend and contribute to.
However, this can also include larger corporate or launch events. Therefore it is expected that you attend as it is likely you will have worked on a campaign so should be there to show support!
Equally, if you are interested in moving up the ladder to a more senior marketing position it is good practice to get involved and attend events early on, as there will become a time where you will have to plan and host these events with your team.
Writing Copy for Marketing Collateral
For print and content marketing in particular, copywriting is a large part of the job.
Whether it's day to day to promote the company you work for, or for a specific campaign, there will no doubt be copywriting involved.
Marketing collateral isn't limited to flyers and business cards, it can even be the photo captions you post on your company LinkedIn.
Therefore it's important that you can adapt your writing to create copy for materials and platforms such as:
Print marketing materials– flyers, brochures, business cards, leaflets, magazines, direct mail, newsletters, and posters
Advertising materials – billboards, newspaper and magazine adverts, promotional items or merchandise, TV and Radio advert scripts
Content marketing – social media, blog content (longform and short form), emails and email newsletters, podcast scripts
Having a good understanding of how to write copy for different platforms is essential, and you have to think about your brand identity in order to get it just right.
Whatever you write for your company, has to be true to the brand values and messaging and use the correct tone of voice for your target audience.
Of course this should be stated in the brand guidelines, and you should be able to pick these up, start writing and create a copy that fits perfectly in your existing marketing strategy.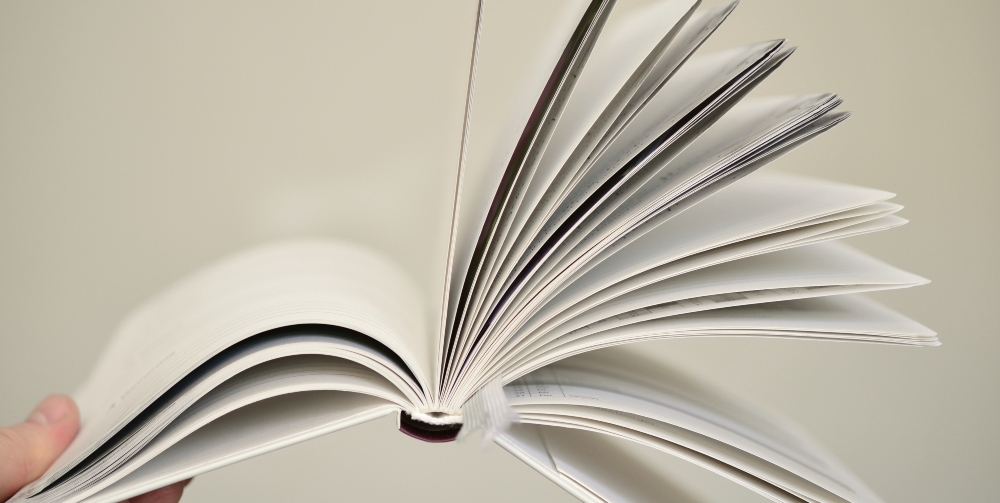 Developing Briefs for Other Teams
Briefs are the most effective way to keep all of your ideas and project information in one place.
Typically in practice, it is expected that the marketing team will create an advertising, design, or marketing brief and fill it in with all of the relevant information according to the current project they are working on.
Depending on what you require from other teams, this brief will usually include information such as:
The objectives of your (marketing, design, advertising) project
Target audience
Marketing channels
Competitor information
Project deliverables
Project specific information
Project timescales
Project budget
Equally, it may be that you are reaching out to external creative agencies for some design work, and therefore you may need to include more additional specific company information such as:
An overview of your business and brand
Brand strategy
Contact information
How the project will be awarded
Required response
Creating a document such as this, helps to ensure all parties are on the same page when it comes to how the final campaign looks.
Therefore, it's an integral part of your role to work with others in your team on creating briefs that are detailed and help other teams to full understand the campaign from start to finish.
Providing Creative Input on Design Projects
Just as you are expected to contribute to campaign and project meetings, it's equally important to input your ideas into design projects too.
Just because you are part of the team who comes up with the campaign, that promotes your brand, product, or service, doesn't mean your responsibilities end there.
As you work with the marketing team to create a solid marketing campaign that resonates with your audience, there is no doubt that you will have a vision of what you want your campaign to look like.
Therefore, it makes sense that you are communicating your ideas to the design team.
Yes, they are the experts when it comes to coming up with innovative ideas, and perfecting designs to match the companies brand identity, but input from other teams certainly won't hurt.
Why Become a Marketing Executive?
Working as a marketing executive is an exciting and rewarding career path. Aside from a good starting salary, you will have multiple job prospects for career growth.
There are many other reasons to become a marketing executive, one of those being further professional development.
The majority of training for this role is carried out during work hours, however there will be various opportunities presented to you to network with others, complete short courses, or gain a professional marketing qualification.
Possibly on top of the ones you already have!
Marketing is a growing industry and with the advancement of technology, job opportunities and even new job roles are springing up into existence.
Marketing Executive Salary
As with all jobs, marketing executive salaries can vary based on experience, and the company you end up working for.
For example, if you are just starting out as a new marketing executive with a degree or apprenticeship qualification, but little experience, this salary will likely differ from that of a senior executive with a degree, plus 5 years experience.
In the UK, the average salary for a marketing executive is around the £24-26,000 mark, but can easily reach £30,000 depending on the company, location, and experience you already have.
Equally, if you are going into the job with a wealth of experience in the industry and previous job experience it may be that you enter as a senior marketing executive, with a salary between £30-45,000.
In the US the average salary for a marketing executive is usually between $50-54,000, quite a step up compared to the UK.
Regardless, both of the average salaries for this role are a good step up from a marketing assistant role that usually brings in around £22,00, or $42,000, due to the increase in responsibility and involvement in campaigns.
Marketing Executive Career Path and Progression
There is certainly room for progression within this career path, and if you've got your sights set on it, you could become Chief Marketing Officer (CMO) of your company in the future!
But there are a few steps to take before you become the big boss, as a marketing executive is a lower level role, but the beginning of your path of progression.
With experience, you could become a marketing manager, online marketing manager or a director of marketing.
Becoming a marketing manager is the next natural step in your career path, and entails managing marketing executives and assistants as well as handling your own tasks.
But, more on that in our upcoming "How to Become a Marketing Manager" blog post…
In order to progress to the next stage of your career, it is expected that you have at least 3-4 years of experience in your current position as a marketing executive.
This allows you to build up your skills in areas such as customer relations, market research, working with account managers, and perfecting administrative marketing tasks.
When moving up to a marketing manager role, it is important to solidify these key skills and be confident with the responsibilities expected of you, as leadership responsibilities come into play as you move upwards.
You will be expected to help lead a team of marketing executives and assistants, nurturing them from entry-level onwards, while prioritising your marketing strategy and specific processes within your team.
On the other hand it may be that you wish to progress in an alternative way and perhaps freelance work is more suited to you, or you may even wish to shift to neighbouring roles such as PR, sales, or communications.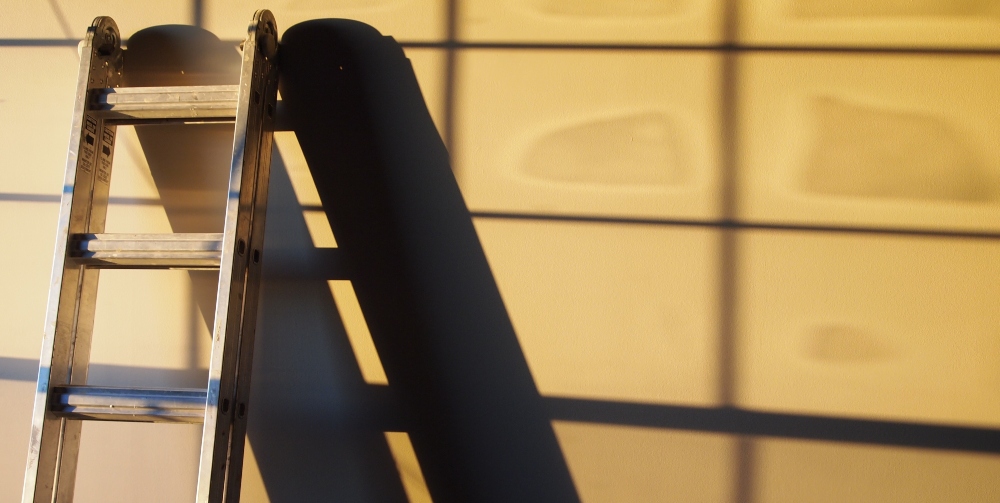 Tips to Progress from a Marketing Executive to a Marketing Manager
The next natural step of progression for someone in a marketing executive role is to move upwards to a marketing manager role.
Ultimately, one of the main differences between the two roles is the introduction of leadership, as this is where you will be managing a team of your own.
As you move onto the next rung of your career ladder, you will now be nurturing and managing marketing executives and marketing assistants, instead of working in that role yourself!
Therefore, if you are hoping to progress into a marketing manager role, it's wise for you to focus on:
Taking the lead on projects
Communicating your plan to your manager
Undergoing training
Taking on further courses to increase your skill set
If you pair this with a few years of experience working as a marketing executive, you will put yourself in a good position when applying for a marketing manager role!
Marketing Executive Job Roles
There are a variety of marketing executive job roles out there and they can often be found under other titles such as Marketing Officer, or Marketing Coordinator.
However, it's important to avoid the title 'Marketing Assistant' as this is more often than not more of an entry-level position.
Regardless of what the role is called, they can be found on websites such as Indeed, CV Library, Prospects, and even LinkedIn.
These websites are often the best as they provide full in-depth job descriptions, experience and skills required, as well as benefits and perks of individual roles.
Marketing Executive FAQs
How does a Marketing Executive differ from a Marketing Manager?

The main difference between a Marketing executive and a Marketing Manager, is the manager supervises and nurtures the executives. A Marketing Manager is responsible for leading the marketing team in general, whereas a Marketing Executive is responsible for their own set of tasks such as consumer and market research, or getting involved in campaigns.

Do I have to be a Marketing Assistant before I become an Executive?

Not necessarily, as you may have the right experience or qualifications required, meaning you can move straight into an executive role. You may be in the position where you don't need to learn the basics such as admin tasks, customer service, and research as you may have prior experience from University or a previous job role within marketing.
How to Become a Marketing Executive
The marketing executive role is a great first step in your path to becoming anything from a marketing manager, all the way to CMO.
This role is a great way to kickstart your marketing career, or it could act as your second or third stepping stone in your career path, depending on how much experience you have.
When working as a marketing executive, you will have the ability to gain new skills and build on your existing ones in areas such as copywriting, collaborating with your team, and conducting market research.
As well as a generous salary and various opportunities for professional growth and development, the skills and experience you gain from a marketing executive position can help propel you onwards whether that be in the marketing industry, or in PR, advertising, or communications.
Here at Canny we work closely with marketing teams all over the world, helping to create content, websites, and branding that generate success! Whether that's taking the load off and helping to create the perfect print design for your next advertising campaign, or working with you to perfect your content marketing strategy.
If you feel we could benefit your marketing team, don't hesitate to get in touch with our team today!