Corporate video agencies are in abundance.
But how do you choose the right corporate video agency?
One that understands what you're trying to achieve and has the resources to make it happen?
You want an agency who isn't just going to take your ideas as they are, but instead breath new life into the project to make the very best video campaign.
Because we all have an iPhone, it's easy to fall into the trap of assuming anyone can just 'do' corporate video. And maybe that's true, but what is the final result going to look like?
Given the power of this medium, and the fact consumers love watching video content, is it not better to leave it to the professionals? At least this way you can be confident that the final product will be high-quality, and will reflect your business in the best possible way.
From conducting research, to script writing, to filming and editing, these guys know corporate video inside out.
But back to the all-important question: how do you choose the right corporate video agency?
Well by putting some time and energy into the research process, you can find a company which is the perfect fit.
Let's start with what is required from your end first.
Outline Your Project
Before engaging the services of a corporate video production company, you need to understand your project. This helps both you and the agency work towards a shared vision, instead of making last-minute and rushed decisions.
Having a clear idea of what you would like to create will make the process so much smoother and will also benefit the relationship you have with your chosen agency.
Start by asking yourself the following two questions…
What Is the Video for?
There are lots of different types of corporate video – each with their own purpose and each designed to do something different. Below is an overview of the various types of corporate video:
Showreel – A showreel is usually 2-3 minutes in length and highlights a person's previous work.
Location video – A location tour video is a full motion video of a particular location to give the viewer a full scope of the surroundings.
Explainer video – An explainer video is a short form video used to highlight a business's product or service.
Testimonial video – A testimonial video captures a customer or client praising a company to highlight their positive experience.
Product demo video – A product demo shows how your product works by seeing it in action.
Event video – An event video involves capturing social and special events such as conferences, exhibitions, networking, and live performances.
Drone video – A drone video involves capturing footage using a remotely-operated or autonomous unmanned aerial vehicle (UAV), also known as an unmanned aircraft system (UAS).
Investor relations video – An investor relations video is a type of video used to communicate corporate achievements, boost attendance rates, and engage shareholders and stakeholders.
The video you choose all depends on what you're trying to achieve and the message you want to get across.
For example, if you were wanting to add credibility and trust to your services then you would use a testimonial video. By featuring real people on screen talking about their own positive experience it encourages other people to invest in your offering.
Alternatively if you had moved offices and wanted to promote your new building to customers and clients then a location video would be very fitting. This way you can give customers a 360 tour of your new office space – without them having to be present.
Again, this all boils back down to what your video is being used for. Once you have this nailed down, you can decide which type of video works best for its intended purpose.
Who are your core audience?
Similar to the question above, understanding who your audience is before creating your corporate video is essential.
Otherwise it could be pitched at totally the wrong level. The type of video you choose and the content you include all depends on who is going to be watching your video.
If you're presenting to external investors and stakeholders, then you probably wouldn't opt for an animation video which was full of colourful, abstract graphics with an upbeat dance track. Instead a live action video featuring your CEO with a calmer, more melodic soundtrack would be more appropriate.
Understanding your audience influences every part of the video production process. From choosing the right video format, to choosing appropriate music, to knowing how to distribute your video, it all comes back down to your audience.
Having an idea of who this is before approaching your chosen video agency will make the process much easier for both parties and ensure your video is a success.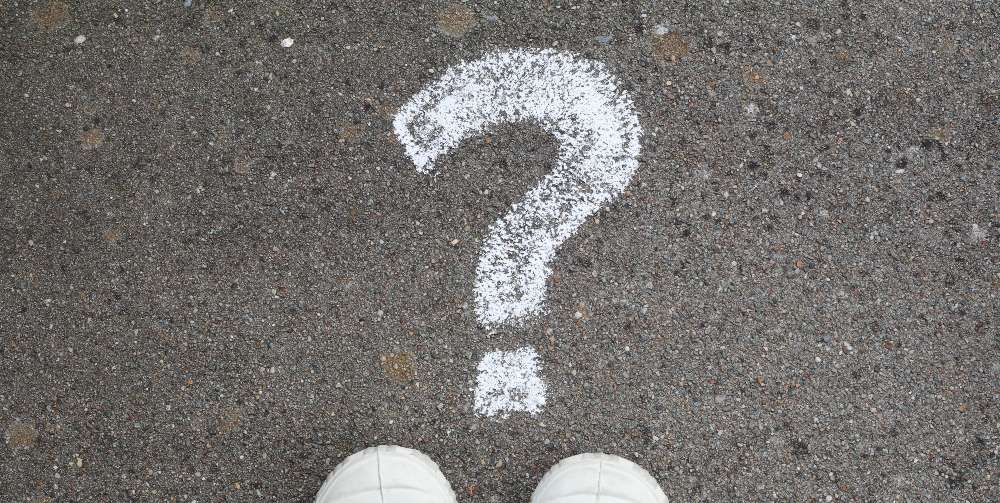 How much does corporate video cost?
Ah, the cost of corporate video production.
Unfortunately, our answer is different depending on the client. And so it should be. Your business is different from everyone else so it's only right that we approach your video project with this mindset.
You will have your own ideas and criteria that are different from other clients. Therefore, it would be silly for us to offer you a 'set' price without first understanding what is required to make your vision happen.
Instead of exploring this in more depth, we've also written another blog post on the cost of video production which details the different factors that contribute to the cost of corporate video. Read this post before engaging the services of a professional agency as it will give you a better understanding of what to expect.
Like most things in life, you will find cheap video production services. However, the quality of these services is questionable. A better way to look at this process is that you're making an investment into the future of your business. Every asset you create reflects directly on your company, so where possible, always prioritise quality over cutting costs.
Finding the right type of corporate video production agency
So, your search is on to find the very best corporate video production agency who you trust to manage your video project.
But as we said in the intro, these companies are in abundance, and they all provide a very similar offering.
To make matters worse, corporate video production agencies go by a whole host of different names.
Let's take a look at some of the variations you might find during your search:
Corporate video production company
Corporate video production agency
Commercial video agency
Video studio
TV and video production
Media production
Animation studio
Production house
Creative agency
Social media agency
Design agency
As you can see, there are ALOT of different terms, which confusingly, mean the same thing.
So if you're looking strictly for 'corporate video production companies' you might be missing out on other opportunities. For example, you might assume a 'branding agency' won't offer corporate video production as part of their offering – but you'd be surprised.
Lots of design studios have this listed as one of their services, but it's not immediately obvious. That's why doing your research is key, as by looking on a brand's website, you can fully explore their entire range of services.
What makes a good corporate video production agency?
Maybe this is the first time you've created a corporate video and you're not too sure what to look out for. Or maybe you work as part of the marketing team and this is the first time you've ever partnered with an external agency as you're used to doing everything in-house.
You might be reluctant to hand your video project over, as historically you've managed everything yourself and had a lot more control.
In either of these scenarios, knowing what makes a good video production agency can be very tricky. Especially when they all make such bold claims.
So how do you separate the good from the bad? And how do you know who is genuinely capable of managing your video project and doing a good job?
Fortunately, there are things you can do to 'check out' a video agency before investing any more of your time and money.
Let's take a look.
Their website
Before buying anything, you should always check out a brand's website. This goes for any product or service as their website gives you a great insight into what type of company they are, and more importantly, what you can expect to get for your money.
When it comes to a corporate video agency, you'd at least expect to see a video on their homepage. If they're preaching about how important video marketing is and what it can do for your business, then this should be supported throughout their own site.
On Canny's homepage, we feature our showreel. It sits pride of place and is the first thing your eye is drawn towards. This type of video summarises our client work and gives new customers an insight into our capabilities as a video agency.
We understand how important it is to partner with a company you can trust. By featuring this video on our homepage it immediately adds credibility to our offering and shows people a glimpse of our expertise.
Have you checked it out yet?
If you can't see any videos on an agency's website then that would scream alarm bells. If they're trying to sell corporate video to you, and expecting you to buy into it, then they need to practice what they preach.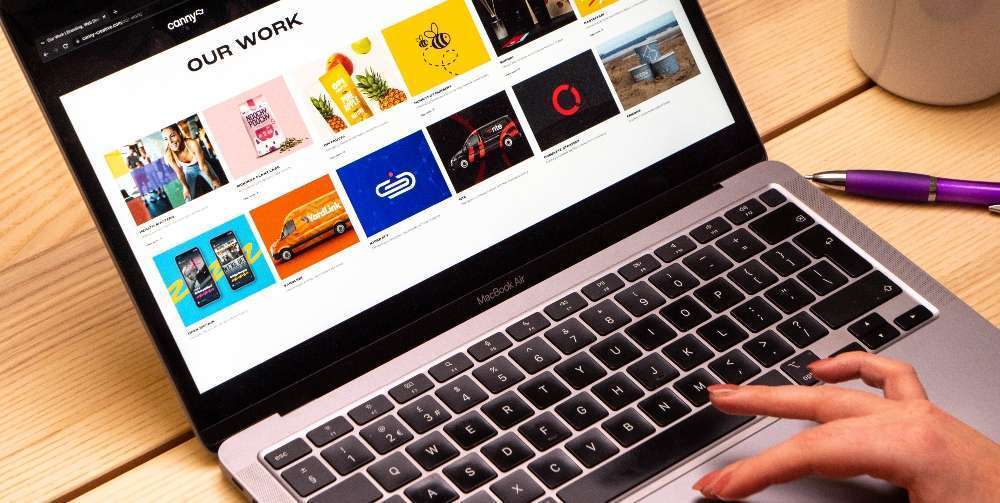 Case studies
If you're unsure about a video agency then you should check out their case studies.
This gives you an insight into how they've worked with other clients previously and the type of results they're capable of producing.
Perhaps you're looking to create a product demonstration video and you can see that they've created a fantastic product demo for another company in the past. It's informational, helpful, and engaging which is exactly the type of video you want to create. This is a great sign and gives you confidence that they're the right team for the job.
Furthermore, checking out their case studies lets you see whether or not they've worked in your industry before – which may or may not be important to you. For example, if you work in the healthcare sector then it could be advantageous, as the agency will have a base understanding of what is required.
The case study should also give you an insight into how they approached a specific problem. When a company approaches a video agency it's usually because they need help with something.
Therefore, it should outline what the problem was and how the agency approached it. As we said earlier, you don't want to partner with a company who does not have fresh, original ideas. You want to know that they are capable of dealing with a challenge, and putting their own spin on it to create something amazing.
Their social media
Social media is a golden gem when you're trying to get a feel for an external agency.
Aside from purely looking for video content, you should also pay attention to their company culture and how they come across as people. Yes, real people, as you're going to be working very closely with them. People work with people and you need to know they're the right fit.
You can learn a great deal from social media and you can definitely get an insight into their personality.
Do they post photos of their team?
How do they speak to customers and clients?
Do they seem responsive?
What topics/ subjects do they post about?
All of these are valuable insights and bridge the gap between you and the faces behind the computer screen.
Obviously it's also very important that they post video content. If they don't, then this is another red flag as it suggests they don't appreciate the potential of this medium. As such, they should not be responsible for managing your video project as they're not putting enough effort into creating their own.
At Canny, we don't just 'do' video, we love video.
That's why we create our own incredible videos every single week. From our 'rebrand review' series which takes a deep dive into a rebranding project through to 'building better brands' which provides businesses with practical tips and advice, we understand what it takes to create video content that people actually want to watch.
Their team
When engaging the services of a corporate video production agency, you need to know who you're working with. These guys are going to be an extension of your existing team and you're trusting them with your time and money.
Imagine getting a few months down the line and realising the partnership just doesn't work. That's time and effort that could have been better spent. Whether you're a start-up founder or manager, time is precious and something you can't afford to waste.
As a result, you need to be confident that they have the right team from the get-go.
Find out the structure of the team including who manages projects, who will be your port of call, and most importantly, who is in charge of your video project. If they're an agency who takes video seriously, they will have a dedicated team working on your project.
Usually an agency will have an experienced videographer who will be responsible for planning, shooting, and editing your video content. You will also want to know how much experience these guys have as they are the driving force behind each and every campaign.
Do they possess the necessary skills to really make your video work? Do they understand what it takes to make this a success?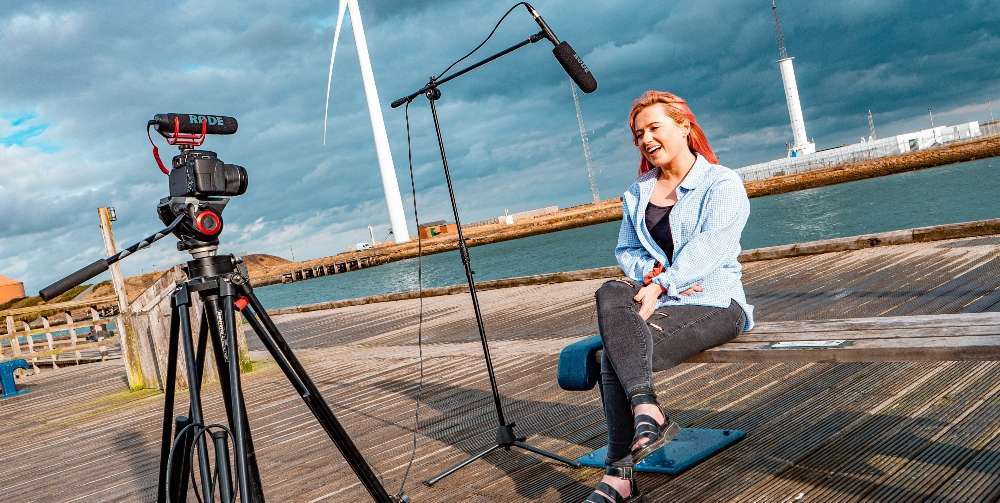 Their own videos
We've touched on this earlier, but the point needs reiterating.
If you're partnering with a professional video agency, then their own videos really need to be up to snuff. They're actually selling you this service and telling you how important it is to get it right, so this needs to be reflected in their own content output.
If you're watching one of their videos which is blurry, out of focus, and jumps shakily from one screen to the next, then this isn't a good sign.
Do you trust these guys to manage your video campaigns? Is a blurred, jumpy video the look you were going for?
Your video could be seen by thousands of customers, so the quality of the content is optimum.
You might be using this video to pitch to investors or to secure more funding for your business so you can't take the risk of having something embarrassing happen.
Take time during your research process to check out their videos and pay particular attention to things such as lighting, framing, and audio. These are simple things to get right, so if they've got the basics wrong, it's a big no from me.
Easy to contact
Partnering with a corporate video agency is pointless, if you can never get hold of them.
Only because you're outsourcing your video marketing to another company does not mean there should be any drop in communication.
After all, this is your project and you deserve to be informed every step of the way. Collaboration is key, as this leads to the most creative output. Maybe you're brimming with new ideas that you want to share with them, or maybe you have some questions about a certain camera angle or lighting.
Whatever it is, you want to be able to pick up the phone and have your queries resolved. You shouldn't keep getting their answering machine or feeling like you're bothering them. They should want to hear from you and should be excited about what you have to say.
As I said, this is your project and you deserve to be involved. At Canny, we actively encourage client input right from the start. We want to hear from you and want you to be fully immersed in the process.
Of course there is a certain level of trust as you need to understand that we are the experts in what we do and we have the tools to transform your video marketing. That's why we work in partnership as this allows both of us to have a voice.
Before deciding which agency gets your vote, check out how they communicate with clients. Do they use Zoom, Slack, Teams, or just good old email? Also what's their process in terms of getting feedback and amends? Finding this out first helps you avoid disappointment later down the line.
Searching for a Corporate Video Production Company
The search for a good corporate video production company can feel overwhelming.
There are so many options to choose from that you end up torn between who to choose. From one man bands to small companies to large corporations, you're well and truly spoilt for choice.
You also have to decide between using a freelancer and an agency, which again comes down to the cost of your video, and more importantly the level of quality you want to achieve.
Let's start with the search engine giant that is Google.
Google and search engines
By simply typing 'corporate video production agency' into Google you will be flooded with search results.
As always, there will be some adverts so I would scroll past those and concentrate on the organic search results. These websites will have more meaningful content as they have not paid to be in that position. This is a great sign and suggests they understand SEO and content marketing.
You need to consider whether location is a big factor. This depends on several things including how much face-to-face interaction you want to have, and cost. If you're working in a major city you'll probably find cheaper rates elsewhere.
For instance, Canny is ⅓ cheaper than agencies based in London purely because of our postcode. This is something to consider if location is getting in the way of your decision.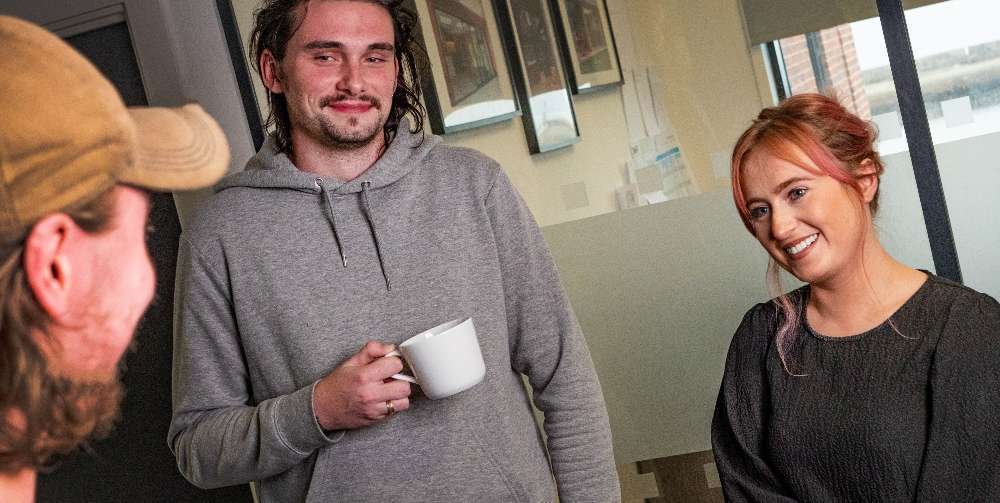 Your own network
The best way of finding a good corporate video production company is through recommendation.
Maybe someone you know in another company has used their services before and had a positive experience. Similar to client testimonials, these are real customers who will be able to give you their honest opinion.
They're unbiased and will tell you exactly how it is. If they experienced any issues such as getting in contact with them or their attitude, then it's best you find this out now. This saves you time and effort investing in an agency just to be disappointed.
As a result, you're more likely to find a corporate video production company who is a good fit for you.
Follow them on social media
We've touched on this earlier but social media is extremely helpful when it comes to finding a good corporate video production company. By checking out a few of their latest posts you can get a feel for what type of content they're posting.
This takes minutes, but is a real window into what you can expect from them moving forward.
You should pay particular attention to the quality of their own videos as this is meant to be their bag.
Do they have a vlog? (At Canny, we do!)
Do they have their own video series? (again, we do!)
This is a great indication that they appreciate and value video content.
Also note how they speak to their audience. Do they seem quite chatty or formal? Are the nature of their posts humorous or more corporate? Having a quick scroll through their social channels will give you a sense of their personality and will help you decide whether or not you want to work with them.
Lots of agencies use social media to introduce their team so this could also be a great chance to see the faces behind the computer screen.
At Canny, we use our vlog to give you a glimpse into what the team gets up to in the office. We aim to showcase as many of the team as possible, whether that's our web developers, content marketers, or brand designers. This helps you familiarise yourself with our team before you have even engaged in our services.
Narrowing Down Your Shortlist
Once you've compiled a list of 4 or 5 agencies, it's time to reach out and find the one that suits you best.
If you've got a list as long as your arm then it's time to be brutal. You don't want to waste your time making contact and starting the conversation if there's already red flags. You need to consider everything you have found out during the research process and be honest with yourself.
Is there a video you didn't enjoy watching? Do they have a lot of negative reviews? Do you just get a feeling that the partnership wouldn't work?
Whatever your gut is telling you, LISTEN!
The more focussed you can make your list the better, as this will save you time and energy further down the line.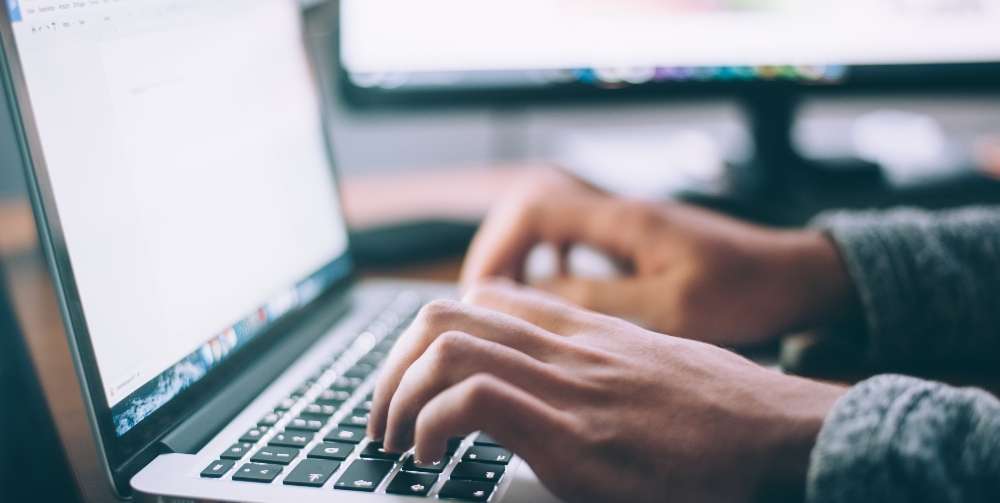 Make contact
Although you might want to call first, the best way to make initial contact is through email. Corporate video production companies can be very busy so it might take you a while to get through.
Instead of becoming frustrated, use your time more efficiently and send them an email with all of your project details.
This gives you the space to properly outline the scope of your project and what you would like to achieve from your corporate video. Crafting your email is very important as you want to make sure it doesn't get buried at the bottom of their inbox as most companies will get a fair few!
Make your email clear and show that you have put effort into your search instead of just using a copy and paste method.
Companies really appreciate this and are much more likely to respond to you quicker if they feel as though you value what they can bring to the table.
Step back and wait
Once you've reached out to your shortlisted agencies, it's time to sit back.
The ball is in their court and all you need to do is wait for them to reply.
You should also consider the way they reply as this can be very telling.
For starters, you should consider:
How quickly they reply
The tone of their reply (is it personal or generic?)
Be careful not to discard a company simply because they took longer to get back to you. It can be a tough one to judge as some companies take a while to respond because they lack enthusiasm, whereas others are busy helping other clients.
It can be a tough call but as always, go with your gut.
Compare responses
Agencies will usually reply in a number of different ways depending on their process.
This includes:
No Reply – If they don't reply within 7 days then they're either not interested or too busy. Whichever is the reason, it's worth finding out at this early stage!
Request for a call / meeting – This is the usual scenario and means they're interested in the project. It makes total sense to have a meeting with you before putting together a proposal or quote as they need to understand your business first and how they can help.
Acknowledgment and denial – in some cases, an agency will deny the project straight away. This is absolutely fine, and essentially means they weren't a good fit! Nothing ventured, nothing gained.
Acknowledgement and quote – If you've sent over a detailed video brief in your initial email, then the agency might not require any further clarification. They might feel as though they understand the project enough to propose a quote. You need to decide whether this works for you. Personally, I think a meeting beforehand is best practice so you can get to know each other a little bit first.
Go with your gut
When it comes to choosing a corporate video production company, you might find yourself torn in two directions.
Maybe you've done all of your research, scouted their social media, and asked around for recommendations yet still there's two names which keep coming up.
This is when it's time to go with your gut!
Your gut instinct is never far wrong and listening to what it is telling you could be the solution. Even if it's a close call, there'll usually be one company that you're swaying more towards.
Perhaps you've had an initial phone call with them both and one company in particular were super excited about your video project and brought loads of ideas to the table. They'd work in your industry before and had a really good grasp of what you were trying to achieve.
In contrast, the other company might have been a little flat on the phone and didn't really inspire you with any fresh ideas. They noted everything down that you told them but didn't offer anything new.
Small things like this can really help you make your final decision once you've whittled down your shortlist.
However, in some scenarios, there's nothing to base your decision on you just 'know'.
Whatever the reason, be true to yourself and have faith in your own judgment.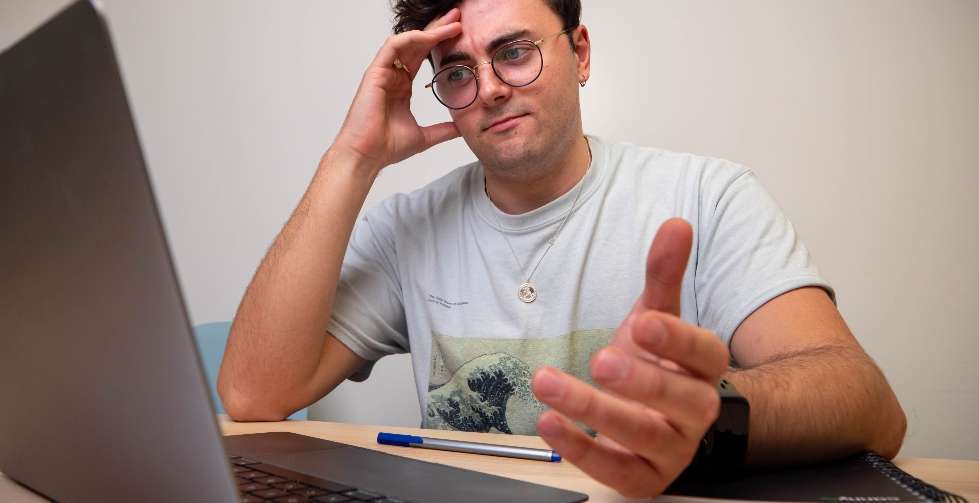 How to Choose a Corporate Video Production Company
Choosing a corporate video production agency is a big decision, and it can have a big impact on your business.
Regardless of what sector you work in, the potential of video is huge. Whether you're sprucing up some recruitment videos or creating a new advertising campaign for a product, partnering with the right video production agency is key.
Whilst it's tempting to choose the first one from Google, make sure you dedicate some real time and research into this process.
A video production company can make all the difference when it comes to producing a high quality and professional end product. Not only are they tasked with bringing your vision to life but they also offer suggestions that you haven't considered. They are the experts in their field and should have the skill to turn their hand to your bespoke video needs.
By doing your research and effectively comparing the capabilities of different video production companies you can find one that fulfills your demands.
At Canny we've worked with various clients to produce a whole array of videos. We're passionate about creating the perfect video for your brand and our team of experts are the people to make that happen! Get in touch with a member of our team to kick start your video project.