There's an abundance of branding agencies out there – all claiming to do the same thing. It can be a bit of a headache when trying to decide which agency is right you.
It's important that you choose a branding agency that understands you, and understands what you're trying to achieve.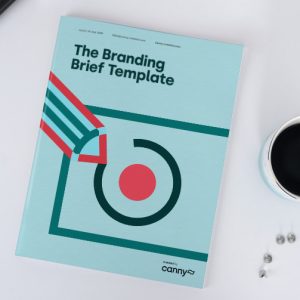 The Branding Brief Template
There's an abundance of branding agencies out there - all claiming to do the same thing. It can be a bit of a headache ...
Like lots of things in life, you will be spoilt for choice when carrying out your search.
Google will throw up all sorts of search results, so how do you separate the wheat from the chaff?
In this blog post we'll explore what makes a good branding agency and most importantly how to choose a branding agency. We'll also answer some of your most burning questions about the branding process so you know what to expect before you start.
Let's take a look.
Outline Your Project
First things first. Before engaging any branding agency, you need to understand what your company needs. This helps set the direction of the project and gives the agency clear goals to work towards.
Ask yourself the following questions:
Why are you branding?
What is the problem you're trying to solve?
What are the goals and objectives for the project?
How much budget have you got to work with?
When is the best time to undertake the project?
When does it need to be ready to launch?
All of this and more is covered off in our branding brief.
Having a solid brief helps you and your agency to stay on track. It's important you have a clear plan, otherwise you could lose sight of the end goal.
All too often people get lost in the branding process. By having this brief to refer back to, you can be confident that everything is aligned and has a purpose.
Now let's move onto the question on every client's lips…
How much does branding cost?
Every single business is different. Would you really want us to say that your business is the same as everyone else?
If not, then it's very difficult to give you a set rate that is used for everyone else.
It depends on your project requirements and what you're hoping to achieve. Some agencies will be cheap – I'm not going to lie to you, but you have to consider what you're getting for this low cost service.
Without putting a price tag on it, any serious agency should be quoting no less than five figures. Whilst this might seem like a large upfront cost, you need to think about this as a long term investment.
Does it not make sense to spend money getting your branding right now rather than trying to cut costs and ultimately spending more in the future? If your budget friendly agency gets it wrong, then you will need to fork out cash putting things right again.
Your brand is the core part of your business. Getting it right is essential.
How long does branding take?
Oh if we had a pound for every time we got asked this question!
Similar to the point above, every single project is different. And so is every single branding agency.
Some agencies focus on only working on a small handful of projects at a time, others have a wide range of clients they're working to service at any one time.
Timescales are variable, but at a minimum, you should expect to invest at least 3 to 4 months into your branding project. It also depends on whether they're developing your website too as this will take more time.
Finding the right type of agency for your project
This is a lot easier said than done.
If you've never looked for help from an agency before, you might end up confused with all of the different terms flying around. Do they mean the same thing? Do they provide different services? Unfortunately there is A LOT of crossover.
For example, you might find:
Branding agency
Brand consultant
Creative agency
Digital agency
Marketing agency
There's even agencies now differentiating themselves as rebranding agencies instead of just "plain old" branding agencies.
The list goes on and on, and because there's little to no barrier to entry in creative services, you have one-man-bands and small shops springing up all over the place.
It's important to check what specific services a company provides before making your decision, as despite not being classed as a 'branding agency' they might still offer branding services. You should have a good sift through their website but we'll cover this in more detail later in the post.
Either way, the names don't matter as much as what they're capable of producing.
Find some examples of work that reflects your business
One of the first things you should try and do is immerse yourself in the world of branding.
Pay attention to what's going on around you and in particular what brands and rebrands you like.
There are some great websites out there to cover the topic of branding and rebranding in depth.
Take a look at:
As someone involved in the marketing world, the chances are you've seen a lot of things like this already. Is there anything you've seen that has jumped out and caught your attention?
Make a note of it and move on.
Now it's time to drill down into what makes a good branding agency.
What makes for a good branding agency?
It's important to take the below pointers into consideration when choosing a branding agency. This lets you separate the 'good' from the 'bad' and ensures your money, and indeed time, is well spent.
Quality of work
As the saying goes, the proof is in the pudding.
When looking for a branding agency it's essential that you look at the quality of work that they're putting out. What projects have they recently worked on? Do you like any of their work? Does it look professional?
By looking through their portfolios you can see if any of their work is relevant to your business. This helps you decide if you can envision the agency producing work for your own business. After all, you're trusting them with your brand, your baby. You need to feel confident that they can do a good job.
Oftentimes, agencies, especially smaller ones, might put studio lead design briefs out. This is work they've done themselves and not for a client.
For all it might look great, this does not give a true or accurate reflection of the work they can produce for clients.
Ask yourself when looking at their work what were the constraints, what were the goals and objectives, and what results have the agency achieved for the business.
Is the branding agency established?
Maybe this isn't as much of a concern to you, but it's still important to know.
Have they just started out and are still finding their feet? Or have they been in the industry for 10+ years?
Either way, they both have their pros and cons and it's important to take these into account before making your final decision.
A branding agency who is new to the game has lots of advantages. It could be that they only have a handful of clients so they can dedicate a lot more attention to your project.
Or it could mean that they are less experienced, and are still figuring out different processes and ways of working.
With an established business, they'll be a lot more experienced in terms of managing clients and juggling different projects. They have probably worked with businesses across a range of sectors and understand the process from conception to completion.
But this doesn't necessarily mean they're good at it.
When choosing a branding agency, it's good to know how long they have been in business and their level of experience.
Having 1 year or 10 years of experience isn't the definite mark of a good agency, but it's useful information when weighing everything up.
A word of warning
Design and branding awards mean jack shit.
In the design and branding world awards are easily manufactured or bought. So don't pay too much attention to agencies claiming to be award-winning.
Creative agencies are by their very nature creative people. Therefore it's easy to see how they may get creative with their own brand positioning and marketing language.
I repeat, pay no attention to agency awards unless you're prepared to do your full research into them. Some are great, but more often than not, they carry no weight whatsoever.
Searching for branding agencies
As we've already mentioned, you'll not be short of options when searching for a branding agency.
But where does your search actually start?
Google and search engines
Google is probably the easiest and most obvious option.
At the top, you're always going to get the advertisers and people paying for PPC. I'd skip past them, and see who's coming up organically. They're normally more relevant and better quality.
You also need to consider whether location matters to you. Covid changed the world, making it smaller than ever, so this is completely your call.
Two things to consider:
Do you imagine needing an excessive amount of face to face time? (Most agencies will travel anyway)
Is local knowledge a factor in the success of your branding project?
Unless you're a local business targeting local people (yes, that's a League of Gentlemen reference) – then it's probably not a big consideration. And with so many of us now Zoom pro's, you will still be able to check in with your branding agency on a regular basis.
As good practice, you should check to see how the agency communicates with clients and if this would suit you. For instance at Canny, we work with clients globally and utilise platforms such as Zoom, Slack, and Google Drive to allow us to collaborate, anywhere, anytime.
Also, if you're in a major city, the chances are you can get more for your marketing budget outside of your area.
For example:
I know Canny's rates are often up to a 1/3rd cheaper than London based agencies purely based on our postcode. The perks of being situated in the North East!
Dribbble
If you've not heard of Dribbble, it's essentially a showcase of "pretty designs" made by designers and agencies.
It's good, but it's often not functional design.
However, it serves as a great directory and makes finding agencies easy!
Your own network
The best way of finding a branding agency is to ask people within your own network. These are genuine recommendations by people who have previously used their services. Therefore, they hold a lot of credibility as there is no reason for people to be biased.
You could reach out on LinkedIn and ask if people can recommend a good branding agency. You will also be able to ask them questions about their experience and get a clearer picture of how the agency works with their clients.
Once you've compiled a list of branding agencies you'd like to check out, it's time to move on.
Client testimonials
Client testimonials also add credibility to an agency. If a customer has previously had a positive experience then it gives you confidence that you will too.
Pay attention to what the clients say and if there are any areas in particular that they highlight. For example, they might praise the responsiveness of the agency which might be high on your criteria. Or perhaps they emphasise their personal approach and attentiveness which is something you regard highly.
Whilst testimonials are a fantastic insight into how an agency works it's important to check that they are genuine. An agency should state the name of the person, their position, and which company they work next to each testimonial.
Check their website
Whilst it's tempting to look at an agencies website purely from an aesthetic perspective, you need to avoid just thinking:
'That looks nice'.
Of course I'm not saying it's a good sign if their website is drab and dreary. In fact this would be a major red flag, but it's important to consider substance over style. Yes, it needs to look good but there has to be a purpose behind it. Pretty logos and images only take you so far.
It can be helpful to ask yourself the following questions:
Does their website look good?
Is it interesting?
Do they offer the services we need?
Is their site updated regularly?
Do they share industry thoughts and insights?
At this juncture, I'd be looking to remove any agencies who are instantly giving you a negative impression.
Check their work
Similar to the point above, try to think beyond the aesthetics of their work.
You want to be looking for the problem, the solution they came up with, and the results.
Professional agencies go beyond creating good looking work, and get into work that solves real world problems.
Pay close attention to statistics and real business metrics. Things that could change the game when creating your marketing report.
Follow them on social media
Social media can be a great window into how a branding agency works. Not only does this let you get to know them in a professional sense, but in a personal sense too.
By taking a scroll through their latest posts you should get a feel for how they speak to their customers. You will also be able to see the team behind the computer screen and get an insight into their company culture.
You should ask yourself:
What are they sharing?
Are they posting regularly?
If not, why not?
What do they seem like as people?
Can you imagine yourself working with them?
These questions are very important when considering whether or not to partner with a particular agency as you need to be able to visualise yourself working with them.
Paying attention to what type of content they put out is also valuable. For example, if they value thought leadership, chances are, they're actively engaged in the industry and have a reputation to uphold.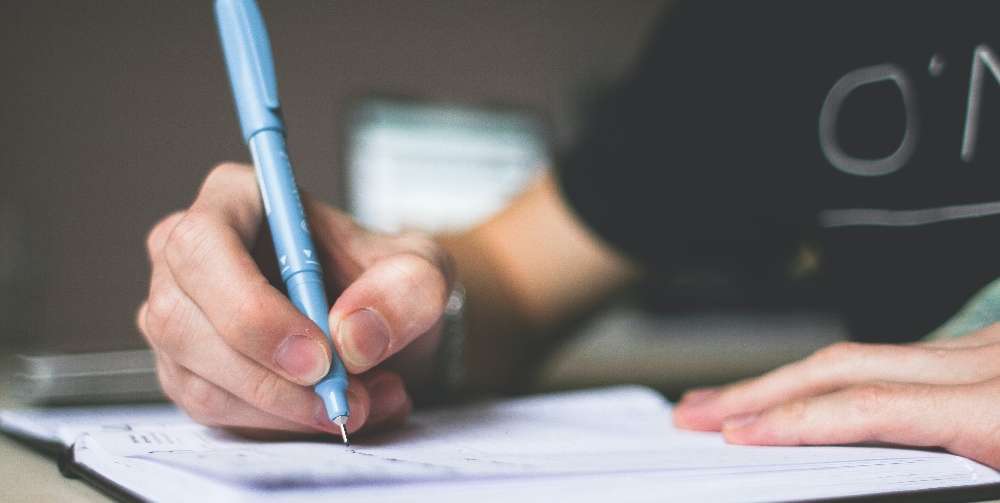 Narrow down your selection
By this point, you probably have a handful of agencies that you would like to reach out to.
However, no one has the time to ring around every agency they have found as this could take all day. You need to be brutally honest. You need to be selective.
For starters, you should cross out any agencies that didn't really grab your attention. First impressions are important, and if you don't feel that sense of excitement when you look at their website or previous examples of their work, then chances are, they're not the agency for you.
Also consider what other clients said about them. If there were a few major red flags or things which just didn't sit right with you, then it's time for them to go. Pick up that pen and cross them off the list!
And finally, if you still have too many then it's time to trust your gut. You can't go far wrong by following your gut instinct as sometimes you just 'know'. There doesn't have to be a specific reason, you might just get a feeling that the partnership wouldn't work.
Make initial contact
Shortlist in one hand, branding brief in the other, it's time to reach out.
At this stage I'd advise against a phone call and suggesting you either use email or a contact form on their site.
The agency environment can often be frantically busy – believe me, I'm speaking from experience! Trying to call will often result in you ending up frustrated, or starting your relationship with them by interrupting someone in the middle of what they were doing.
Sending an email is so much more effective and gives you the space to properly introduce yourself and your project. However, there is a right way and a wrong way to do it.
When sending an email, I wouldn't ask for a quick call to discuss.
Picture receiving this email:
"Hey Agency X,
I'd like to discuss our branding project with you.
Thanks,
Rachel"
That sort of email is the type of email that often goes ignored or is last in a pile of promising enquiries to reply to.
Try something more personal and give the agency an insight into your project and what you would like to achieve.
Something like this is so much better:
"Hey Agency X,
Love the work you did on The Acme Corporation project. We're looking to launch our own brand and think your team might be a good fit for us.
We've already prepped a rough Branding Brief, which I've attached to this email.
Could you please take a look at it, and let me know whether it's worth setting up a call to discuss?
Thanks,
Rachel"
This type of email stands out in the inbox and gets their attention.
For starters, you've shown them you're researching their agency and not just using a scattergun approach.
Plus you've done a lot of the initial leg work already, so they can look through your requirements, timeframe, and budget, assess whether it's a project they can facilitate – and then come back to you with clear next steps.
Step back
Once you've reached out the ball is in their court.
You've done a lot of hard work and research up to this point, so make yourself a cup of tea and relax. There's not much more you can do at this stage, so try to focus on something else until they come back to you.
If you've reached out to 5 agencies then the chances are three or four will reply, one is stowed off and doesn't reply, and one may or two may not have ability or capacity to do the work.
But, that leaves you with three potential agencies to proceed to the proposal stage with.
A few things to consider at this point are:
How long does it take to get a reply?
Is the reply comprehensive or a little generic?
Do they seem excited and motivated to do the work?
These things can be good indicators of the situation the agency finds themselves in.
If it takes them a long time to reply, they could be swamped with work. Does this mean they are too busy to deal with you? Take that as you will.
(Probably not, they'll just schedule a later start date.)
If the reply is comprehensive and you can tell they've been over the brief in detail, I'd be marking a big tick in their win column. You've taken the time to prepare the brief, they've taken your enquiry seriously and put in a lot of their time to respond properly.
If the reply is a generic response asking for a call, it'd be cautious. If you'd have wanted a call without context, you would've called them to start with.
And finally, if they seem excited and motivated by your project – pay close attention to that!
Genuine passion is hard to fake!
You're looking to form a partnership that lasts for a long time, not just a one-and-done scenario. Genuine interest and excitement into your company and situation will serve you well in the long run.
Remember:
The agencies' responses are the first chance they have to engage with you. Ask yourself, are they engaging enough? If not, then this could make your decision even easier.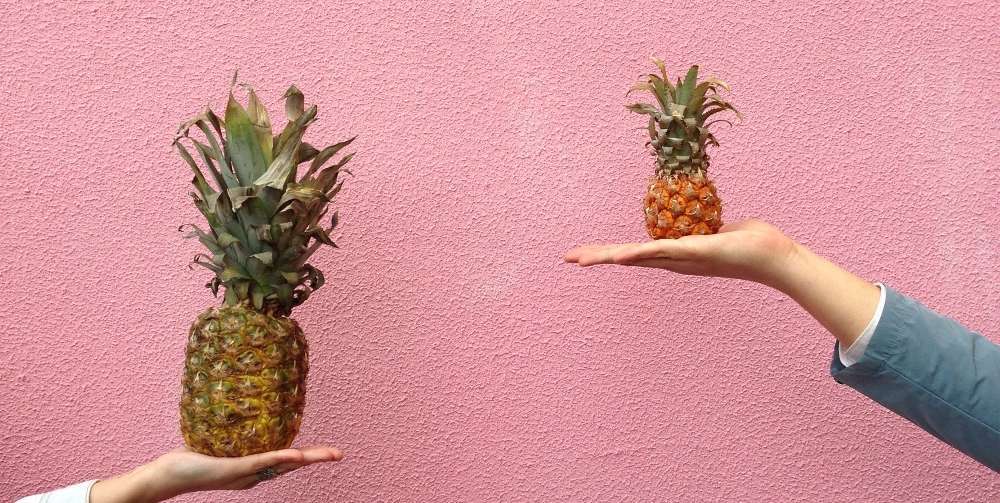 Compare responses and make your decision
The different agencies on your shortlist will want to handle the next steps differently.
You're likely going to come up against one of several scenarios:
No Reply
Request for a call / meeting
Acknowledgment and denial
Acknowledgement and quote
No reply
If the agency doesn't respond within 5-7 working days, it's time to get rid. They're not interested, or they're too busy to reply. Either way, this isn't a great sign before the relationship has even started.
Request for a call/ meeting
This is the typical scenario. If they've been through your brief and want to set up a call or meeting, go for it.
This means they're engaged, and want to bring you onboard. And any agency worth their salt, won't proceed to a proposal or quote without speaking to you first anyway.
Acknowledgement and denial
Sometimes, an agency will flat out deny a project. And that's fine! That means you're not a good fit for them or they're not a good fit for you.
It's much better to find out at this stage rather than spending any more of your time.
Acknowledgement and quote
If your brief is super detailed and doesn't need any clarification whatsoever, you might get a trigger happy agency replying with a quote.
This isn't a bad thing, but I always imagine quotes like this to go sideways quickly when the project gets underway.
Remember:
Having your branding brief ready is always a good thing, but you should always expect to take a call with your agency shortlist. This helps you both to delve deeper into the project and discuss what is required.
The same applies to a rebranding brief if this isn't your first go around.
Once you've had the calls, and the proposals are in, it's time to make your final decision.
But how?
It all starts with the quotes…
Are the quotes comparable?
Comparing quotes goes beyond the cost.
Especially when it comes to branding, you get what you pay for. Whilst going on Fiverr and getting a quick job done cheap can be tempting, it can often do more harm than good. As we've previously said, you're better off paying a higher upfront cost and getting a good service, rather than cutting costs in the first instance then having to pay more to put things right.
You need to think about how much your brand means to you. Are you really prepared to take a risk on the quality of your branding just to save a few pennies? The choice is yours.
It is vital to not cheap out on your branding agency budget, because getting your brand wrong can be very, very costly.
Which looks best on paper?
When you've narrowed down your choices, go back and compare each agency's work side by side. As you go through three or four examples of work you'll start to develop an impression of the agency's aesthetic sensibilities and typical directions.
Which work suits you and your brand best? Which design choices would resonate best with your audience? Which work stands out more?
The aesthetics and impressions that each agency gives from their previous work is vital in making the decisions around which agency to select.
If there are any discrepancies between services or deliverables, put them side by side against the Canny brand deliverables and services list and see if anything vital has been missed. If there are vital things missing from one offering or another, is it something you'd rather not miss out on? Is it something that the agency could include?
Making a pros and cons list is also very useful. This puts your thinking into a logical fashion and is a useful way of helping with your decision making process. By seeing this list in front of you, it can help unscramble some of your thinking by getting it all out on paper.
Go with your gut
Unlike every other part of marketing, this is something you can't measure. It's something you can't explain as you just 'know'.
Perhaps you're sitting looking at your shortlist and you can feel yourself swaying more towards one company than another. There's no reason for this, you've just got a gut instinct that the partnership would work really well.
Maybe they were really enthusiastic about your project and asked lots of good, relevant questions. You could tell from the first instance that they were keen to get started and genuinely wanted to work with you.
Similarly, perhaps another agency has fantastic reviews and you like their previous work but they just don't seem to 'get' your business. You can feel a disconnect and you're worried it would take time to make the partnership successful.
You need to trust what your inner voice is telling you.
When all else fails, go with your gut.
How to Choose a Branding Agency
Choosing the right branding agency is a huge priority for your business.
A lot rides on getting this right including your reputation, your brand identity, and the longevity of your company.
Your brand is what makes you, you.
From your logo, to your messaging, to your tone of voice, your brand is all encompassing and covers every single part of your business. It's what brings all of these separate entities together and ties them into a beautiful bow.
Getting your branding right is key, and getting it wrong can be detrimental.
This isn't something I would take a chance on. By investing in an agency that is genuinely passionate about your brand and has the skills to drive it forward, you can be confident that your time and money is well spent.
At Canny, we love getting stuck into new branding projects. It's so exciting working with a new client, and seeing a brand through from conception to completion. We love being able to get creative and develop ideas that propel you in a competitive marketplace. We're not called Canny Creative for no reason! To find out more about how we can help, get in touch with a member of our team today!