If you don't have your ideal B2B customer persona nailed down yet, or you don't know what one is, then this post is for you.
Do you ever feel like you waste a lot of valuable time chasing leads which are never going to convert?
It's as though your marketing and sales teams are constantly busy, but you don't seem to be winning any new clients.
If this situation resonates with you, then you need to revisit (or create) your ideal B2B customer persona.
Essentially, this lets you identify exactly who you're trying to target, so that you can plug more time and effort into your most valuable leads.
Targeting everyone is a bad approach, and is not the best recipe for success.
Why?
Because everyone has different wants, needs, and preferences. As a business owner, you need to be targeting people with attributes that make them drawn to you.
For example, if you offer an automation platform that streamlines lots of business processes, but is quite expensive, then you probably don't want to target one-man bands and small companies.
The reason for this is that one-man bands and small companies probably don't have a lot of business processes that need streamlining.
Furthermore, because your platform is packed with lots of features and functionality, and therefore comes with a bigger price tag, these people probably don't have the budget to pay for it.
As such, they would not be included in your ideal B2B customer persona as their attributes make them a 'bad fit' for what you have to offer.
With that said, let's drill further down into the definition of an ideal B2B customer persona.

What Is an Ideal B2B Customer Persona?
An ideal B2B customer persona is a description of an imaginary company that would make your perfect client.
Without going into too much detail, I bet every business owner has encountered some less desirable clients at some point in their lives.
Whether that's clients who don't have the right budget, or clients who just want to waste some time, we've all been there!
But when it comes to identifying your ideal customer persona, you're in the driving seat.
It's time to get super specific about the type of company that would bring you the most value, and also the type of company that would gain the most value from your offering.
As this is a win-win for both parties, these companies are more likely to become loyal customers who continue using your products/ services time and time again.
Ideal Customer Personas vs Buyer Personas
If you've heard of the terms 'ideal customer persona' and 'buyer persona' being used interchangeably, then you're not alone.
Both of these frameworks can help you identify your target audience, but in two different ways.
Let us explain this some more.
Basically, an ideal customer persona is an outline of the perfect company you sell to, whereas buyer personas are representations of the people/ roles within that company.
You should create your ideal customer persona first as this gives you an idea of which companies you want to target as a whole.
You should then move onto targeting specific roles, as these are the people you need to reach with your messaging and campaigns.

What Is a Negative Buyer Persona?
Whilst your ideal buyer persona details the type of person you would like to engage with your company, a negative buyer persona outlines the type of person you don't want as a customer.
Whilst this might initially seem like you're creating more work for yourself, understanding the type of customer you don't want to target can be really helpful.
For example, you might notice that lots of students are getting in touch with your sales team to ask for resources such as templates and downloadable guides. Whilst this might seem like a flurry of interest, and a good thing for your business, are these people actually going to buy anything?
If they only want the resources for research purposes to help them complete a test or assignment then the answer is no.
You might have lots of people getting in touch, but if they have no intention of actually buying from you, then it's pointless.
As such, spend some time detailing the type of person you don't want as your customer as this will enable you to filter out less valuable leads.
Why Create an Ideal B2B Customer Persona?
You might be wondering if creating an ideal B2B customer persona is actually worthwhile.
Or is it just something that's 'nice to have' so that you can tell other people you've thought about it?
Let me tell you, creating an ideal B2B customer is absolutely essential.
Knowing who you want to target ensures all of your decisions are strategic so that you're creating content for the right people. It's pointless spending lots of time crafting brand messaging and creating different marketing materials, if they're not geared towards the right people.
With that said, let's look at some of the other reasons why creating your ideal B2B customer persona is a must.
Focus your efforts on generating high-quality leads
By creating a specific customer persona, you can create content which is targeted towards their specific needs. You have drilled down into their core characteristics such as their age, income, gender, interests, job role etc, meaning you can create content that appeals to their needs.
As such, your content will generate more leads as you're focussing your efforts on the right people.

Achieve sales goals
Instead of targeting anyone and everyone, and clogging up your sales pipeline with leads who will never convert, having your ideal B2B customer persona nailed down allows you to focus on your best leads.
The more leads that align with your ideal persona, the more high quality leads your sales team will have to follow up with. This increases the likelihood of them making a sale as they're only dealing with prospects who are closely tied to what you have to offer.
Increase customer lifetime value
Because the leads that are passed over to your sales team are closely aligned with your ideal customer persona, you are increasing customer lifetime value.
Essentially, you're retaining customers for longer as they are getting value from your products/ services and vice versa.
Instead of churning through lots of leads who don't really have any interest/ intention to buy, you're only reaching out to customers who will truly benefit from your offering.
Win more referrals
Ideal leads are happy leads, as they're getting what they need from your business.
This means they're much more likely to refer you to other people in their network, as they've had such a positive experience with your company.
For example, they might talk about you on social media and tag your company into the post for all of their followers to see. The likelihood is that someone in their following will see this and think 'hmm, it seems these guys know what they're talking about. I'm going to get in touch.'
The bonus here is that you can also reshare this post to your own network, and reach even more people.
Basically, leads are generating more leads so the hard work is already being done for you!
Keeps everyone on the same page
Keeping all of your different departments on the same page is essential, otherwise they'll all be chasing after different things – or different kinds of B2B customers in this case.
All of your internal teams need to fully understand who you're targeting and which businesses your products/ services benefit the most. This is only made possible by creating accurate B2B customer personas, as this contains all of the information they need to refer back to.
Without a B2B customer persona, people tend to be confused about which marketing channels and strategies will work best.
For example, your sales team might think you're targeting start up companies with 10-20 employees, whereas your marketing team might be led to believe you're targeting large corporations.
This can be hugely problematic as these two businesses would require a very different kind of messaging.
However, by creating in-depth B2B customer personas, it provides a comprehensive picture of which businesses you want to engage and why. This facilitates smooth communication between different departments and means they are all working towards a shared goal.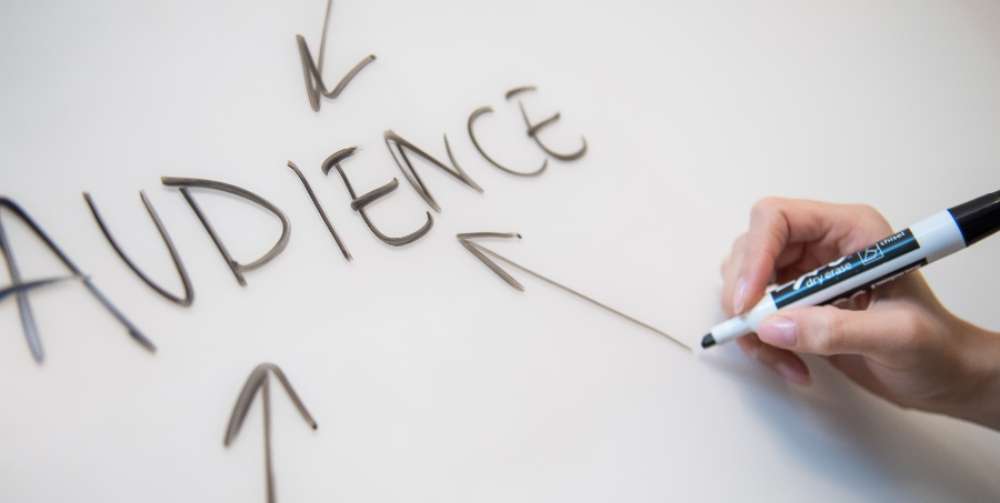 How to Create an Ideal B2B Customer Persona
It's pretty easy to imagine your ideal B2B customer persona as you're simply thinking about the company of your dreams!
This is the type of company that you would love to work with; one that has the right budget and is ready to buy from you.
However, it's important not to let your imagination get carried away, as your customer persona needs to be based on real research.
This doesn't mean it needs to be expensive or difficult to obtain. In fact, the best place to start when it comes to creating your ideal B2B customer persona is looking at your current customer base.
This allows you to see which customers are getting the most value from your products or services so that you can target this type of customer going forward.
If you're confused about where to start when it comes to identifying your ideal B2B customer persona, the below points should help.
1. Look at your happiest customers
The most obvious place to start is to look at which of your customers are already enjoying your products and services.
This involves speaking to customer-facing departments such as your sales team and your customer service team as they will be able to pinpoint which customers have the most positive user experience.
Perhaps there's a particular customer who is always leaving glowing reviews, or a particular customer who can't wait to do a case study with you.
List out around ten of these companies, and then start looking for shared attributes …
2. Pinpoint common attributes
Now that you've identified your ten happiest customers, it's time to look at what they've got in common.
After all, there must be something that draws these types of customers to your business. Knowing this information can help you craft your ideal B2B customer persona as you know which people to target based on different attributes and characteristics.
Things to look for:
Industry
Job role
Budget
Location
Company size
Pain points
Their offering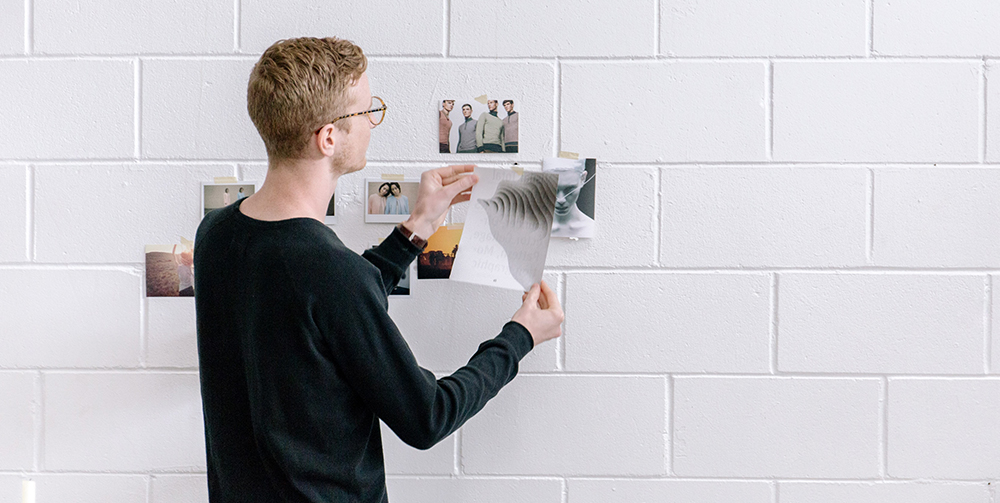 3. Prioritise lifetime value
It's time to start narrowing your list, as ten is too many.
You want to be as specific as possible, so you need to focus your list to identify the most high quality customers.
You've already identified which customers are happy and get the most value from your business, now it's time to turn the tables and identify which customers bring the most value.
For instance, which customers have been most loyal to your business and have been a customer for several years?
This shows that your business continues to satisfy their needs, long after the honeymoon period has expired.
For this stage, identify 2-4 companies that are happy and bring the most value.
4. Gather additional data
Now that you've got your refined list, you need to get a complete picture of these companies.
Data sources
Start by analysing your website analytics and CRM system.
You can also look at their website, social media, and general marketing to gain a better idea of the type of company they are.
Use anything that you have available to build a fuller picture of common themes.
Interviews
The best way to get to know your ideal customer is to talk to them. By conducting an interview you can ask them about their pain points, why they chose your business, and their buying process.
These answers will be super insightful and will help you better understand their decision making.
Talk to customer-facing teams
It's important you speak to your sales team and customer service team as these people will have useful knowledge from talking to customers during the sales process.
Each team member will be able to offer their own insights and will be able to provide more information about your current customer base.
Social listening
Social media can be a fantastic tool when it comes to seeing what type of customers interact with your brand most.
Put your ear to the ground on platforms such Twitter, Facebook, Instagram, and LinkedIn and see what kind of interactions you're getting.
Is it mostly CEO's interacting with content, or Marketing Managers? This gives you a better idea of the type of customer who is interested in what you have to offer. If they're taking the time to like/ comment/ or share your post, then clearly they're interested otherwise they would have kept on scrolling!
You should also use relevant hashtags and social listening solutions to monitor conversations about different problems that your product or service will help to solve.
This gives you the opportunity to pinpoint businesses that have a certain pain point and then use this opportunity to position your product as the solution.
You should also take advantage of tools such as Quora and Reddit as this allows you to see what type of information people are talking about and what questions they might have.
Carry out surveys
Go straight to the source. Conduct both internal and external surveys to discover insights from clients you already work with and prospects you have yet to reach. You really want this data, so keep surveys concise and resist the urge to ask all the things you're dying to know.
Focus on the top three goals and top three challenges. Also, include a question that is relevant to your product or service to grab more intel about how you can help that client or prospect succeed.
Use a customer persona worksheet
The best way to create your ideal customer persona is to use a worksheet.
Fortunately, we've already done the hard work for you, and created an easy-to-use customer persona template where you can simply fill in the information.
All you need to do is download your copy of our customer persona worksheet here.
This drills down into each and every aspect of your target audience, leaving no stone unturned. This ensures all your marketing efforts are directed towards the right people, so your team members are not wasting valuable time and energy.

Key Considerations When Devising Your Ideal Customer Persona
As we've mentioned above, whilst your ideal B2B customer persona is a fictitious organisation which would truly benefit from your products/ services, it shouldn't just be plucked out of thin air.
It needs to be based on solid facts and research, which is why looking at your current customers, and identifying any shared traits, is a must.
Therefore, when it comes to devising your ideal customer persona, make sure you keep the following in mind.
How does this imaginary organisation add value to your company?
Whilst paying for your services is obviously the most important way customers add value to your company, there are other ways they can add value too.
This includes:
Referring you to other businesses in their network.
Providing you with valuable resources and information which can grow your business.
Providing you with industry insights that helps you better understand your audience.
Being easy to deal with and not needing lots of support (or bothering your sales team 10000 times a day!)
Providing you with a testimonial which you can use in your own marketing efforts.
Giving your team meaningful and positive feedback.
Using a range of services and being open to new opportunities/ collaborations.
How does this imaginary organisation get value from your products or services?
As well as the customer bringing value to your business, this also needs to be reciprocated in order for them to stay a loyal customer.
You need to make sure you're satisfying their needs so that they keep coming back, and referring you to other people.
This includes:
Helping their business make more money
Reducing their expenses
Alleviating certain pain points
Increasing productivity
Improving morale
Making processes easier
Helping them to better serve their customers
Helping them become more successful
Helping them expand into new markets
Whilst all of these benefits are important, what your B2B buyer really wants is for you to improve their bottom line.
Essentially this is what it all comes down to, and it's important your solution improves their profits.
If there is no direct correlation between your offering and their profit margin, then it's important you're able to demonstrate how your services indirectly improve the company's overall finances.

How to Define Your Ideal B2B Customer Persona
Understanding your ideal B2B customer is essential as you need to know who you're targeting with your products/ services.
There's a huge difference between the buying power of a Marketing Executive and a Chief Marketing Officer, so it's important you understand which of these people is right for what you have to offer.
Furthermore, there's a huge difference between targeting a small, startup company with a 5 man team, and a huge corporation with over 10000 employees. For starters, their needs, wants, and budgets will not be comparable, so it's about deciding which of these businesses you want to attract.
If you're selling a premium product with a hefty price tag, then I doubt the small, startup company is going to be the ideal B2B customer persona. However, the large corporation would most likely have the budget, which makes them a better fit for your business.
The relationship needs to work both ways, in the sense that the customer brings you value, but you also bring them value in return.
Hopefully after reading this post, you feel more confident about defining and developing your ideal B2B customer persona.
At Canny, we work with B2B businesses across the globe from the US to Australia to ensure they're targeting the right people with their branding. And we can do the same for you. Perhaps you have no idea who your B2B customer is and need some guidance figuring this out?
Whatever the case, get in touch with our team of experts and find out how we can help.