With the right B2B SEO strategy at the ready you can terraform your business, turning it into a bonafide powerhouse that actually influences others to follow you and your techniques.
But how do you devise this strategy? How do you get into a position where you can start generating leads, increase website traffic, and become a thought leader in your respective lane?
That's the question many marketers are asking themselves at this very moment, only they lack the info/experience required to make SEO for B2B work for them.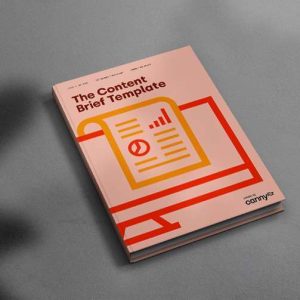 The Content Brief Template
The Content Brief template outlines all of the key information needed to help anyone writing your content, understand...
B2B Companies like HotJar and Zapier are where people tend to look first for inspiration — companies that have seemingly mastered the art of B2B SEO. While these companies seem larger than life at times, it is possible to follow the same path and find success in doing so.
We know for a fact it's possible since we dabble in B2B SEO marketing everyday at Canny. We're proof that it's possible, making us the perfect guide for this post.
Before we begin, we'll say this: devising a winning B2B SEO strategy is a lot more than picking out specific keywords and hoping for the best.
So get ready to take notes.
What do we Mean by B2B SEO Exactly?
You're more than likely aware of what B2B stands for at this point — and for those that don't it basically covers businesses that market themselves to fellow businesses instead of customers (those go by the B2C label).
SEO, on the other hand, stands for search engine optimisation, a digital marketing strategy that aims to increase organic search engine positions by targeting specific keywords or phrases tied to the brand in some way or another.
Again, it's probably something you have a basic understanding of.
When we say: 'B2B SEO' all you need to do is look at the two terms individually and then put then put them together.
B2B SEO Stat: 61% of B2B marketers state that SEO and organic traffic are top priorities and will dedicate a large chunk of their marketing budget towards it.
— HubSpot
For businesses, SEO is super important as it's one of the most effective ways of appealing to a business-orientated audience. Especially if the content produced is well thought out, and exists to solve problems.
Why that is comes down to one of the main differences between B2B marketing and B2C marketing in general.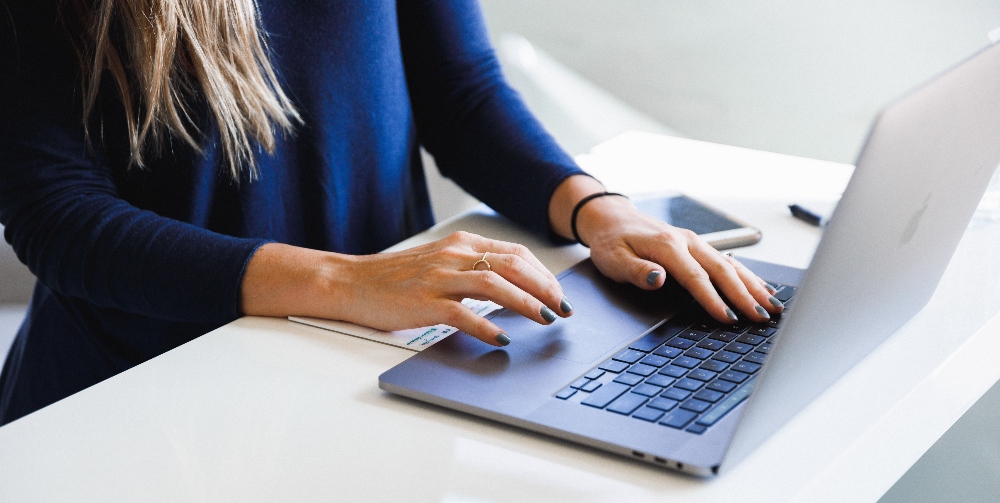 B2B SEO vs B2C SEO
We know we've framed B2B SEO vs B2C SEO in a way that makes it seem like there's a major difference in how they both work, but from a Google standpoint, keywords are keywords.
How you get your content to rank is virtually the same regardless of what type of business you are, be it B2B or B2C.
Still, that's not to say there aren't significant differences between the two.
For example, B2C marketers will often target keywords that are a lot broader than the specific terms that a B2B marketer might go for instead.
'Best cake shop near me' as a keyphrase is likely to have great search volume (probably in the thousands), despite being quite open-ended in terms of how it could be incorporated into a blog post or website.
Then you look at a keyword like 'B2B SEO agency,' which is a lot more specific and is likely to attract attention from businesses that could end up working with you in the end.
Businesses tend to pay closer attention to blogs and creative content as they search with intent, with the majority searching for specific keywords relating to areas of interest or any problems they might be having.
B2B SEO is a lot more tactical, that's one of the easiest ways of telling the difference between the two approaches.
Search Volume Does Vary
Many SEO for B2B articles we've come across state that businesses often go for content with much lower search volumes (as in how much that term is searched for monthly).
While true to some degree, the keywords you ultimately shoot for will depend on how niche your audience is.
If you run a B2B company that sells machine parts to ice cream machines, chances are, you aren't going to find a keyword with a high search volume — or keyword difficulty.
This hypothetical company might be better suited in ranking for a keyword like 'machine repair,' implementing it within a blog post with the appropriate CTAs sprinkled throughout.
Approaching B2B SEO this way ensures that you're grabbing the attention of other businesses while promoting your own business in the process! This works great for new brands looking to gain exposure.
In short, which keywords you choose will depend on your B2B SEO strategy.
Devising a B2B SEO Strategy
Okay, we're now getting to the nitty gritty of how you can take rocket-strap your B2B SEO strategy efforts.
At this point you should have a pretty good idea of what B2B SEO is and what it's hoping to achieve. It's now time we shifted focus to look at how you can devise your own strategies.
We'll be covering everything from how you can identify your target audience if you have no clue on where to begin, to how you can develop your SEO for B2B strategies moving forwards.
Here's a quick rundown of how we're going to help you craft your own strategies:
Identify your target audience
Conduct keyword research
Plan and execute your B2B SEO strategy
Vary up your content in time
Tips to improve website SEO
Content can come in all shapes and sizes, including but not limited to SEO-led blogging.
SEO for B2B: Identify your Target Audience
Who is it you are optimising your content for exactly? This is the first question you should be asking yourself, as the answer will dictate everything you do after this point.
Identifying your audience can be tough, especially to the new B2B companies out there interesting in taking the SEO route.
Sure, every company should have a rough idea of who they're marketing towards, but having a comprehensive idea is going to serve you better in the long run.
Creating buyer personas is one way to outline who you're interested in targeting, although there are quicker ways to do it if you're looking for a speedier approach.
Conducting a competitor analysis is the answer.
Think about it.
The likelihood of their audience being the same as yours is pretty high, so use them as a rough guide to follow when it comes to SEO. Get a look at the content they create and some of the keywords used.
This should outline who your audience is and the type of content they typically engage with.
Speaking of keywords, let's get into researching the best ones for you and your brand.
Conduct Keyword Research
Keyword research is arguably the most important part of the B2B SEO marketing process in that it literally outlines which keywords are going to be the most viable, and therefore the themes of your content.
When choosing keywords, it's important that you remain focused. Don't go choosing based on which seem like they could be more popular than others based on a quick Google search.
In an ideal world, you should be aiming for keywords that are relevant to you and your business, have good search volumes, and aren't too difficult to rank for.
B2B SEO Tip: Create a spreadsheet of the keywords you've chosen, make a note of its KD (keyword difficulty), search volume, and then mark it off once it's used, doing so will ensure you can keep your strategies in check.
Every company dealing in SEO will conduct keyword research on a regular basis, we say regular basis as trends within search engines like Google are constantly within flux.
A keyword that might not be as strong now could be in a few years time. That's the great thing about SEO: you can never be too sure on what's going to be viable in future.
SEO is a Competitive Game
It sounds so simple on paper: create content with keywords in there, rank higher on search engines, and profit.
Understand that SEO isn't so simple. There are countless parties out there looking to do exactly what you're doing, using the exact same keywords that you're targeting.
It's why you need to pick and choose your spots to ensure that your content is going to hit home and eventually end up on the first page (which should be the end goal for every piece of content you create).
Trying to rank for keywords that are dominated by the larger businesses is a sure-fire way of wasting time and resources, no matter how detailed the content you create is.
Be honest, and choose the keywords that you know you can rank for, those with the much lower difficulties as these require less backlinks and are a lot more obtainable.
Different Keywords Sit at Different Stages of Your Marketing Funnel
One of the main purposes of search engine optimisation is to gather leads, leads that you can then work down your marketing funnel to convert them into sales.
But did you know that the keywords you choose reflect the varying stages of the funnel itself?
It's true, every keyword you see can be grouped into the four main stages of search intent. Those being:
Informational
Navigational
Commercial Investigation
Transactional
The informational stage is where most B2B companies will enter, as they are actively looking for terms that will help them in some way. For example, searching for 'marketing meaning' in Google is an information-based search.
You'll find that businesses likely enter in at the commercial investigation stage too. Searches like 'best B2B SEO agency' are quite common in that brands have a good idea of where they need assistance and are looking for an agency to help them.
Use an SEO Tool Like Ahrefs to Help
There are plenty of free keyword-based tools out there for you to source what you need.
Still, if you're wanting something a little more robust that details everything you need to get up and running, then you should be turning your attention to Ahrefs.
Before we go singing more of the platforms praises, we should point out that we aren't endorsed by the company, we simply recognise how helpful it is when sourcing keywords and seeing what your competitors are ranking for.
Various metrics are displayed on the site that go beyond a simple keyword search. Here you can monitor everything from website traffic tied to each site to the domain authority of every site on the internet!
Plan and Execute your B2B SEO Strategy
Once you have your keywords sorted, it's time to begin implementing them into the content you create.
A consistent B2B SEO-orientated blog is easily the best way of making sure your keywords are used effectively. Blogs, outside of being rather interesting to read from a content perspective, are known to grow your website traffic tenfold.
Here's a stat for you: companies that produce blog content produce an average of 67% more leads monthly versus those that don't blog (DemandMetric).
Blog content, while pretty similar in topics, should be 100% original if you can help it. Again, this goes back to what we were saying about crafting content that your audience enjoys, but you should try creating content that sits within your brand identity.
The keywords you've highlighted should steer you in the right direction, but it's how you frame that content that makes it work.
If you find yourself struggling with how to frame your content, or how to perform the research ahead of time, then getting in touch with us here at Canny is always an option.
We work directly with you to ensure that the content we craft is relevant to your audience and your brand. Out knowledge of SEO goes beyond that of most agencies.
We've researched and written hundreds of blogs, covering everything from sportswear logo design, to coffee branding that stands out from the crowd.
There's no topic that we won't cover.
You name it, we create it.
Simple.
Essential: Make Sure your Site is SEO Ready
Before you begin pumping your website full of quality SEO content, it's important that you first ensure that the site is set up correctly, and by set up we mean: optimised.
You might not think it, but how long it takes for your site to load can have an impact on SEO. A site that takes ages to load is more than likely going to have your readers jump ship to another site, thus increasing your bounce rate.
Working through any of the kinks in your site should be prioritised ahead of time.
Also, make sure that the content pages on the backend of your site are set up correctly to maximise your results. Ensure that your blog pages have the following before you make a post live:
Meta Description: A small description of the post or webpage detailing what it is exactly (make sure to include the keyword)
Meta Title: The title of the post in question which includes the keyword you're looking to rank for
Permalink: Otherwise known as the link that appears within the search bar, again, this should include the focus keyword
Beginning to see a keyword-related pattern yet?
Sure, a lot of you B2B businesses reading this will already know all that, but you'd be surprised at how many don't.
Oh, and while we're on the topic of what you should do when crafting blog content, don't forget to internally link everything within each post!
A strong chain that connects one post to the next helps search engines evaluate these posts a little better based on relevancy.
Work Out How Often you Plan to Share Content
Having an effective B2B SEO strategy should include how often you plan to share content.
You might think that sharing content as often as possible akin to a factory line is the right call, which, while true to some extent, doesn't leave you with a lot of room to effectively promote what it is you or a B2B SEO agency has created for you.
Volume is great when you're starting out, as it shows that you have a steady flow of content just waiting to be consumed on your native site.
B2B SEO Tip: If you aren't a startup business, we'd recommend you share blog content twice a week. Doing so will give you enough time for promotion and time to adjust previous posts, if required.
However, you need to think about external link building things like sharing the content on social media.
A content overload will only clog up the works, limiting the amount of time you can give each post the love it needs in order to rank and begin generating momentum for your brand.
B2B SEO is a Waiting Game
If you're looking for overnight results then you might want to consider an alternate approach. You see, SEO is a waiting game in that you need to give your content time for search engines to recognise the keywords used and then rank if accordingly.
It can take months for sites like Google to evaluate your content, which to some is way too long of a wait. It's why we'd recommend you balance this form of indirect marketing with direct marketing in the way of paid ads for social, or something to that extent.
We'd only recommend you do this if you're looking to boost your efforts. You can boost the number of people clicking on your posts through boosted ads on Facebook.
We should point out that we've created blog content that has began ranking the following day. Sure, it hasn't landed immediately on the first page, but it rarely does (this applies to keywords with even the lowest of difficulties).
So how long should you wait before doing something about it?
We'd recommend around six months. It seems long, but by giving your content time to grow, you ensure that you aren't doing anything daft at such an early stage.
The content you created now might rank in four months time, and you altering it after the three month mark could affect how it performs.
Vary up your Content in Time
Blogging isn't the only way to engage your audience in a B2B setting. There's more than one way to get quality leads and provide great content in the process.
Just look at digital resources such as ebooks and white papers. These downloads serve as the perfect lead magnet, attracting an informational hungry visitor to your site — someone who is seeking help in a specific area.
The great thing about lead magnets is that they allow B2B marketers to get people into their email funnel, allowing them to share content with these users and, ultimately, get them to convert.
And once they have converted you then have the option of running nurture campaigns to keep them interested in your business and your communications!
Finding what type of content works for you will take a little bit of testing. Once you find what generates leads for you, only then should you double down on it.
Start with blogging if you can. With the right keywords you can begin to establish somewhat of a foothold before branching out into other types of content, such as video.
Video is King
Static content has its place in your B2B SEO strategy, serving as the gateway for most businesses to find you organically. Again, whether or not they stay on the page will depend on multiple factors, including how engaged they are at what they see in front of them.
Enter video content, content that various businesses are utilising to grab a hold of your readers' attention span and giving it a good old shake.
Video in the hands of a business that knows how to market themselves and their products/services can help push other businesses down the funnel a lot quicker, if not generate a sale right there and then!
51% of marketing professionals worldwide name video as the type of content with the best ROI (Wordstream).
Product demos, video-based testimonials, regular vlog content, it all goes a long way in creating that level of trust. It tells the people watching that you're worth working with and partnering with.
Ever wondered how you can position yourself as an expert in your respective field?
Video is one of the answers.
Edit Blog Content if Need Be
Back to B2B SEO and blogging.
You might be wondering: what happens after six months when the content I've created isn't generating results?
At that point you'd have to choose between one of three options, those being:
Change the content in the post
Ship the post out as a guest post
Remove it from the site and leave it
Not everything will rank as you want it to, for the keywords that you have picked out through the research you, or a B2B SEO agency like Canny, has done for you.
We'd recommend you treat option three as a last resort. Why that is comes down to the value that content has. It might not rank, but you can alter the body of the text and add to it in a bid to jumpstart it.
If it still fails to rank then it's time to go to the next solution: sending it to another website for guest posting purposes.
The goal of guest posting is to create a link between you and another site, while literally linking to a post or website page of your choosing. Backlinks such as these are essential to B2B SEO and SEO, period.
The more backlinks, the better.
When to Delete Content
You should only ever remove and delete content when it serves no purpose to you, or to your brand reputation through guest posting.
A post that is looking at 'the best (insert name of product) of 2019' might have worked for that year, but it could be seen as outdated if it's been years after it was initially posted.
Sure, you could update it if it doesn't rank for any worthwhile keywords, but that could take too much time. You could have written a completely new post in the time it's taken you!
The only other time you'd delete a post is if it's massively specific to you and your brand.
Ask yourself: is there potential in the keywords or the topic of this blog post at all. Your answer should give you a pretty good idea of what to do next no matter the type of blog you're looking at.
Tips to Improve Website SEO
You could have the best blog content in the world, and it won't mean squat if you aren't setting your website up accordingly, and we aren't talking about bounce rate this time around either.
Optimising pages on your site for users is so often overlooked and undervalued by B2B marketers. They think that just because you're now on the site that you're now destined to become a customer.
While this might happen on some occasions based on the quality of your website design, there are still ways to increase your chances of generating interest beyond the post they're reading.
Look at CTAs for the perfect example.
Call to actions (CTAs) allow you to cut through the noise, encouraging whoever's reading to engage with you through the products you sell or the services you offer.
You can use these within blog content and on your website directly.
Use them, don't leave anything to chance.
Ensure your Site is Mobile-Friendly
Here's a super important tip: make sure your site is optimised for mobile devices.
You might not think it, but many of your visitors will find you through mobile browsers, meaning you need to be ready for that by using tools like Google Mobile Friendly Test.
Around 57% of all web traffic comes through mobile, a stat that is mind-boggling when you stop to think about how far we've come, from the brick-like phones of old to the smartphones we have today.
But yes, optimise for mobile!
Include Alt Tags to All Images
When you're marking up your blog posts, don't forget to add the alt tags to all images.
Alt tags actually play a very important part to SEO in that they provide context to your images, telling search engines what it is exactly so that they can crawl and index them correctly.
Oh, and when writing these alt tags try to be as detailed as possible. The more info the better.
Constantly Crawl your Website
Auditing your website on a frequent basis is how you keep on top of problems affecting your site — problems that affect your SEO gains by association.
Investing in a crawler should be your top priority, as it ensures that there are no lapses in how your website is performing. Search engines like Google will take notice of these things.
A healthy site is an B2B SEO strategy dream.
If your website is constantly running into issues, you might need a new one? Our skills cover a wide range of B2B needs, including web design and hosting.
Hosting with us comes with all the benefits, like having a quality crawler that keeps your site up and running.
How to Devise a Winning B2B SEO Strategy
And there you have it, that's how you can devise a winning B2B SEO strategy that gets you and your business palpable results!
You should now have everything you need to start making gains on the organic search front. Just remember to choose the right keywords, and employ the type of content, be it blogs, resources or videos.
You could, if you have the time and resources, combine blogs, resources and videos into the same post for maximum effect. There's nothing stopping you from crossing the streams a little as long as it serves its purpose in engaging your audience through and through.
For the best results, try to keep on top of how your B2B SEO marketing is doing through the right tracking tools — again, Ahrefs can come in real handy here.
Before we finish up completely, we'll say this:
Be patient in your B2B SEO efforts.
Remember, SEO is a waiting game. It could be days, it could be months, it could even be years in some cases before anything starts ranking.
Quality consistent content is key here, trust us.
Lack the time and resources to do that? Talk to Canny. Consider us your go-too for everything content-related, from engaging blog posts, to high quality video content, to websites and branding.
Well, what are you waiting for?
SEO for B2B FAQs
What is the importance of SEO for B2B?
Search engine optimisation is how you can engage your audience and increase brand value in the eyes of other businesses. These businesses will find you a lot easier organically with the right B2B SEO strategy in place.
Why is blog content a good option for B2B SEO?
Blog content works because it ticks multiple boxes at once. Not only do you increase the strength and reliability of your brand, but you also increase your standing within search engines via the keywords you've picked out.
How do you do keyword research for B2B?
Begin by identifying your industry and the players that operate within the space (your competition). Using the right SEO tool will help you find keywords they already rank for. This is but one method. There are more but this appears to be the easiest path, perfect for those starting out.