Have you ever considered using a quiz for marketing growth?
No?
Then maybe it's about time!
Quizzes aren't just a fun thing to do on a Friday night at the pub (although I can never resist a good pub quiz), but they can also be used by businesses to generate more customers.
That's because humans are inquisitive by nature, and we like to find out new things.
Whether that's finding out the perfect foundation for our skin tone, or what type of biscuit we're most like and why, we are thirsty for new information.
So, how can businesses use quizzes to their advantage and incorporate them into their marketing efforts?
Well, let's find out.
In this post we're going to take a deep dive into how businesses use quizzes for marketing growth, so that you can start tapping into this clever tactic yourself.
But, first things first…

What is Quiz Marketing?
I'd be worried if you'd never heard of a quiz before, but perhaps you've never heard of quiz marketing.
Essentially, this refers to using quizzes for marketing purposes so that you can attract customers and generate more leads.
Quiz marketing can take many different forms depending on the nature of your business.
For example, as a fashion retailer, you might decide to create a style quiz where customers can identify their personal style by answering a series of questions. You might ask them questions such as:
What type of dresses do you wear the most?
What is the most frequent colour in your wardrobe?
Do you prefer floral patterns to plain patterns?
By answering these questions, you can gain an insight into what types of products/ garments are most suitable for this type of customer.
At the end, you can use these answers to recommend products which align with the customer's specific fashion style.
Not only is this a fun way to get people to engage with your brand, but it also provides you with the perfect opportunity to push your own products. Also, because the recommendations are based on the customer's answers, it's much more personal and tailored towards their needs.
This is just one of many benefits of using a quiz for marketing, so let's unpick some more benefits below.
Benefits of Using a Quiz for Marketing
We've touched on the fact that using quizzes for marketing adds a sense of personalisation to your brand, as you can make recommendations based on what people actually want.
But what else can they do?
1. Collect customer data
When customers complete your quiz, you've basically got an insight into what they're thinking.
Whether it's finding out more about their interests, hobbies, preferences, or pain points, their answers give you a real window into what they need from your business and which products are most relevant to them.
This information is absolute gold, as by knowing what they want from you, you can start serving their needs.
Take the example of a skincare quiz which recommends particular products based on skin type.
Let's say a customer tells you:
They have dry skin
Their self-conscious about their complexion
And their primary skin concern is fine lines and wrinkles
This information is exactly what you want as now you know which products to push. As a result, you're not going to recommend a product which is best suited for oily skin, or a product which is better suited to younger skin, as you know they wouldn't be interested in it.
Instead, you've got the information you need to push the right product which will help them solve their skincare problems. This will also increase the likelihood of customers returning to your website and investing in your brand, as you have listened to what they need.
They feel valued, and as though you have tailored your offering to suit them, which is why using a quiz for marketing is a very powerful tool.
Below is a great example of a skincare quiz from Allure:

Credit to Allure
Furthermore, because you know what customers are looking for, you can use this information to promote other products.
Using the example of someone with dry skin and fine lines, you can send them content which is most relevant to them. For example, a blog post full of top tips about improving dry skin, or a checklist of 'must have' make up products which can help with fine lines.
Now you have their information, you can continue to grow and nurture this relationship.
2. Grow Your Email List
There are two ways you can grow your email list by using a marketing quiz.
It totally depends on what is best for your business, and what is generating the best results. To find out which of these options works best for you, it's best to set up tests.
You can then compare the results and tweak your strategy to suit, to make sure as many people as possible are taking your quiz.
Option no.1 – Ask visitors to enter their email address before they can take the quiz.
If you choose this option then your quiz needs to be super engaging and compelling from the outset, otherwise people won't be interested. Customers aren't stupid, and they know you want their information so that you can follow up with more content. As a result, you need to make your quiz sound like something they simply don't want to miss.
Option no.2 – Ask visitors to enter their email address before they can find out the results.
This is the most popular option, as this lets visitors complete the quiz, then asks them to provide their email address before they are given the results. By this point, people are already invested as they have spent time completing the quiz which means they are more likely to provide their details.
Here is an example below from a fashion retailer:

Credit to East Meets Dress
3. Provide personalised recommendations
We've touched on this slightly above, but customers love to feel valued.
They don't want brands recommending products and services to them that they have zero interest in or need for, as this lacks any sort of effort.
For them to invest in you, they want to feel like you care – and that's where using a quiz for marketing comes into force.
By using the answers customers provide in a quiz, you can make recommendations based on their needs.
Instead of making random suggestions which probably bring no real value to them, these suggestions are personalised, which will give you a lot of brownie points!
As a result, customers are more likely to make a purchase as what you have suggested is actually relevant. This means happier customers, more sales, and a growing business – what more could you want?!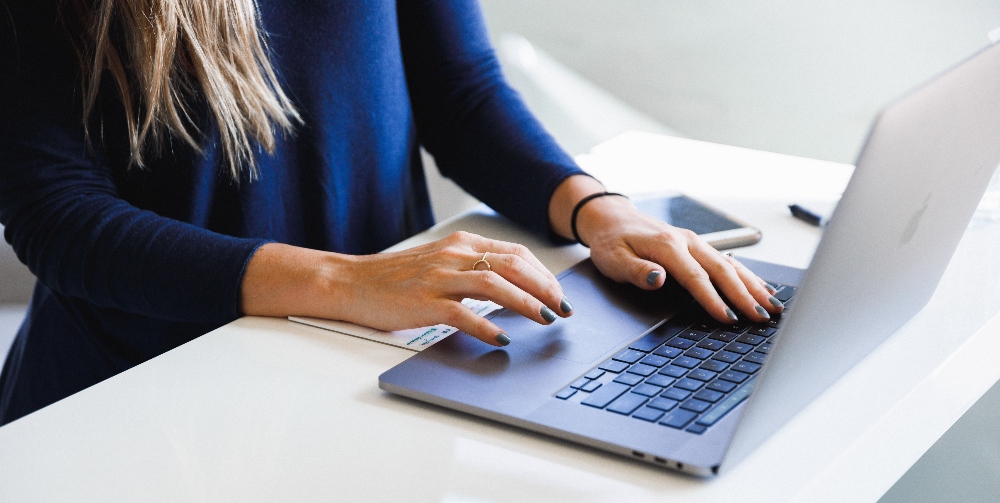 How to Create Your Own Marketing Quiz
So, now that you know what a marketing quiz is, and why so many businesses are using them to generate more leads, it's time to find out how you can create your own.
We've broken this down into 3 sections so that you can easily follow the process:
Step 1 – Creating your quiz
Step 2 – Distributing your quiz
Step 3 – Following up with customers
View this as your complete checklist, so that you can maximise your chances of success by using a quiz for marketing.
Let's dive in!
Step 1 – Creating Your Quiz
When it comes to creating your quiz, you need to create something that people will want to complete.
After all, you're asking people to take time out of their day to answer a series of questions, so what's in it for them?
To make sure you're engaging as many people as possible, the content needs to be compelling.
And this all starts with devising a catchy quiz title.
Choose a title and a type of quiz
The first thing you need to do is create a title.
This will be informed by the 'type' of quiz you want to create, as there are lots of different ways to approach this.
Some popular types of quizzes (which you've probably come across at some point or another), are outlined below:
"The Which (Blank) Are You?": As humans, we are curious and inquisitive by nature. This means we just HAVE to know which type of superhero we are, or which type of biscuit represents our personality best.
The "Celebrity Personality" Title: We all want to know which celebrity personality we're most like, probably so that we can boast about it. Am I most like Kendal Jenner? Or Jennifer Aniston? Who knows, but I'm gonna take the quiz and find out!
The Personality Quiz: This is similar to the one above, only without the addition of celebrities. With this type of quiz, it categorises people into personalities based on their answers. This can help you generate more sales as you can promote products based on what people's interests.
The Knowledge Test: The knowledge test challenges anyone's knowledge on a given subject. You could ask your audience how much they know about your brand or your products, which gives you another opportunity to promote your offering.
Devising quiz questions
The questions you ask in the quiz are just as important as the title.
Only because people have started taking your quiz, doesn't mean they're going to finish it, especially if they get bored.
And if you've left out your lead capture form until the very end, then this means you won't have any of their data to follow up. As such, you need to craft quiz questions which are interesting and engaging.
Below are a few points to keep in mind:
Don't be afraid to add some personality. A quiz shouldn't be boring, as you want people to continue onto the next round of questions. Therefore, speak to visitors in a friendly tone and entice them to complete the quiz in full.
Consider using images. Whilst this isn't absolutely essential when creating your quiz, images can add a more visual element. Having lots of text can not only look unsightly, but can also overwhelm your customer and discourage them from answering more questions. You don't want it to feel like an interrogation, and images can make a quiz more light-hearted.
Keep it short and sweet. As we've touched on earlier in the post, by inviting people to take a quiz you're asking them to give up some of their precious time. As a result, keep your quiz relatively short so that customers can find out the information they need without going through rounds and rounds of questions.
Design a good lead capture
Once you've got your quiz title and your questions, you need to devise a lead capture form.
This enables you to gather key information such as email addresses so that you can start growing your email list.
You can then follow up with these leads at later stages and promote even more of your products and services. This is a fantastic way to nurture your leads, as the effort shouldn't stop after they've made a single purchase.
You want them to become loyal customers who use your products time and time again, and being able to reach out to them via email is a great way of building this relationship.
When designing your lead capture form, make sure you consider the below points:
Incentivise your lead capture – Give your audience a reason to provide you with their contact details. This could take the form of a free ebook or downloadable guide as you're giving them something tangible that brings them value.
Don't ask for information you won't use – Don't waste people's time by asking them to provide information that you'll never use. For example, if you're asking for their telephone number, do you plan on ever ringing them? If the answer is no, then stick to simple fields such as name and email address.
Be honest about your marketing plans – Let your audience know the reason why you want their email address and what you plan to do with it. Being transparent and honest with your audience is always the best way to gain their trust, and means they will be more likely to exchange their contact information in the future.
Create results people want to share
When it comes to creating the results, you want them to be share-worthy so that people are encouraged to post these on social media for all of their followers to see.
This increases your reach even further and gets more eyes on your brand (and hopefully more people signing up to complete your quiz).
Below are a few key points that will help you create share-worthy results:
Be positive – No one is going to want to share something that's downbeat and negative. Therefore, make sure you compliment your audience and provide them with results that they want other people to know about.
Use images – Adding images makes results more exciting and visually appealing. As a result, people are more likely to share these with their network as they're going to attract more attention.
Add a call-to-action – Don't let the relationship stop as soon as your audience finds out their results. You want to keep them interested and engaged in your brand so make sure you include a clear call-to-action. This could be directing them to your website or a specific product page.
Step 2 – Distributing Your Quiz
Once you've created a fantastic marketing quiz that will attract and engage your audience, it's time to start promoting it.
It's no good having a great quiz sitting on your website if no one knows it's there! You've put so much time and effort into creating this clever lead generation tool, so it's time to get as many eyes on it as possible.
This is where social media becomes your best friend.
The most obvious places to start are Facebook, Twitter, and Instagram, but you should also be sharing your quiz via your newsletter too.
This allows all of your email subscribers to click through and complete the quiz, and this can also be used to help move people through your sales funnel. For example, if you've noticed a customer is interested in a few products, this suggests they are unsure which one is right for them.
You can use your quiz in this scenario, as by answering the different questions, the customer will discover which product is most suitable.
When sharing your quiz on social media, make sure you use an engaging image to promote your quiz as this is the first thing that customers will see.
Equally as important, is using a captivating headline as you want to draw people in so that they click on the link.
Step 3 – Following Up With Customers
As we've said before, the interaction shouldn't stop with your customer as soon as they've got the results from your quiz.
Instead, you need to nurture them, and keep them coming back to your brand time and time again. This way, you can build up brand loyalty, as your business will be the one they turn to when they need something in the future.
Nurturing your leads, and following up with them, can be made so much easier by investing in marketing automation tools.
This allows you to reach out to your audience at scale, by setting up automated email campaigns based on specific triggers.
When it comes to setting up an email campaign, make sure you follow the below steps:
A thank you mail – First and foremost you need to thank your audience for taking the time to complete your quiz. This shows you value their time, and will also remind people that they've opted-in to receive your emails.
Encourage your audience to take your quiz again – Maybe some of your audience started your quiz but didn't finish it? Use this opportunity to tell them about the other results they could have gotten and use this as a prompt to encourage them to take your quiz again.
Use case studies/ testimonials to build trust – You need to build trust with your audience so that they see your brand as an industry leader. By sharing case studies and testimonials from clients who have previously had a good experience with your brand, it reassures them that your products/services are worth investing in.
How to Use a Quiz for Marketing Growth
Using a quiz for marketing growth used to be one of the best kept secrets – but not anymore!
These lead generation tools are very clever, as everyone loves to complete a quiz and find out something they didn't know.
Humans are inquisitive by nature, and this provides brands with the perfect opportunity to market their products and services.
You can also find out so much information about your audience when they complete a quiz, and you can use these insights to inform future marketing initiatives. By understanding what your customers want and need from your brand, you can start directing them to the right places which enhances the likelihood of you making a sale.
So, using a quiz for marketing is a win-win; your customers will enjoy engaging in a fun and exciting experience (and getting access to their results at the end), and you will learn lots of new information about them in the process.
At Canny, we help lots of businesses to grow their business and attract more customers. Whether that's through their branding, website, or content marketing, our team of experts know what it takes to get more eyes on your brand. Sound like something you need? Get in touch with our friendly team and let's get things rolling!