As part of our "how to write a brief" series, we're looking at how to write a marketing brief.
This is a vital document that keeps you and your chosen agency on time, on budget, and within scope when it comes to your next marketing project.
And as always, we've included a free marketing brief template so you can input your own information to clearly communicate your goals and requirements.
The Marketing Brief Template
The Marketing Brief is a free template that will help you get the brief for your marketing project right. Whether ...
First off, let's take a quick overview at some of the benefits of producing a marketing brief:
A marketing brief sets out clear goals for your strategists
A marketing brief helps your content marketing or design agency quickly get to grip with your business's nuances
A marketing brief enables your team to hit the ground running – in the right direction
A marketing brief keeps your key stakeholders in the loop about campaign objectives, deliverables and timescales i.e. it keeps the boardroom happy
So, if you've got your cuppa ready, let's get cracking!
First things first: what is a marketing brief?
What is a Marketing Brief?
A marketing brief is a set of guidelines for your marketing campaign.
It helps to get everyone on the same page from the start, as there will likely be a lot of moving parts, particularly if you're working with an external brand or marketing agency.
Your marketing brief outlines the goals and anticipated deliverables of the campaign and helps the marketers (as well as their bosses!) to gauge its success.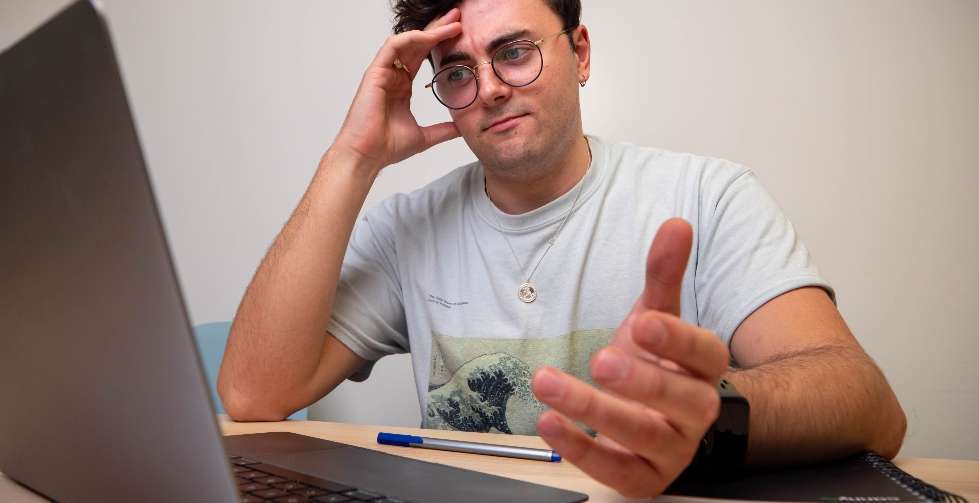 Why Write a Marketing Brief?
You know when you wake up in the middle of the night with the best idea you've ever had but when you go to write it down after the first strong coffee of the day, it suddenly feels half-baked and unfeasible?
Yeah, us too.
A marketing brief works in a similar sort of way.
All those ideas that employees have been bouncing around in the boardroom are all well and good.
But the process of actually sitting down to write a comprehensive and coherent marketing brief will help you to wrap your head around the campaign and fully understand the logistics of it:
What could be brilliant. What could be a complete disaster. And what key information you might be missing.
Writing a marketing brief will not only help you to take a step back and take a better look at what you really need to achieve from your campaign, but it'll also help to establish a better understanding of your project for all parties involved.
Who Should Write a Marketing Brief?
It's usually a Marketing Manager who has the insight and expertise to write a marketing brief.
Sandra from HR will just have to get her fix of dog memes from somewhere else – because it's not going in your campaign. Unless you're Pets at Home, of course.
Leave writing your marketing brief to your marketing team. They've probably done it a few times over already.
Once you pass your marketing brief over to your chosen creative or marketing agency, the ones that know their stuff will likely have some questions and suggestions about how they can help or maybe improve it.
Your agency should be engaged and experienced enough to dissect your brief and ask you pertinent questions.
So, don't be afraid to treat your marketing brief as a first step rather than the final article.
Marketing Brief FAQs
Before we go any further, let's clue you in on some frequently asked questions relating to marketing briefs.
What Should Be Included in Your Marketing Brief?
Writing a well-considered marketing brief is no easy task. There's plenty to consider and probably multiple objectives to factor in.
So, you can expect a fair amount of deleting, reworking and much-needed caffeine breaks. But don't fret, this template will help.
Ultimately, you need to make your marketing brief easy to understand for anyone who will be following it, but comprehensive enough to give a solid overview of your campaign.
Before we get into the good stuff, it's important to be aware that – depending on your specific project – your marketing brief might need some other things:
For example, alongside your marketing campaign, you could involve a website project that needs a website design brief, a design project that has its own unique design brief, or even a business that's in need of a rebrand to align with your marketing objectives moving forwards.
But for now, we'll try to keep things general.
If it's the last one though, you might want to consider hiring an agency focused on rebrands. Like Liam Neeson says, it takes a special set of skills.
So, what should be included in your marketing brief?
As a top level overview, a written marketing brief should include these things:
An overview of your business
The objectives of your marketing brief
Your target audience and market
Channels
The problem you're facing
Competitor information
Expected marketing campaign deliverables
Sample marketing campaigns
Project timescales
Project budget
Contact information
How the project will be rewarded
Required response
Let's jump in and take a look at writing a marketing brief based on the outline above.
An Overview of Your Business and Brand
If your marketing brief has been created specifically for external resources like an external agency, that last thing you'll want to do is make any assumptions or leave out any of the juicy stuff about your organisation.
Just because you know your company inside out and have had to describe what you do a hundred times before, doesn't mean that your agency is as clued up as you are.
Even if they have had a snoop on your website before chatting to you.
As a starter for 10, here's 4 key questions that are really useful for you to have the answers to:
What do you do and how do you make your money?
How do customers currently buy from your business?
What makes your business different from its competitors?
Why do you do what you do?
The context behind your business and the sector you work in is extremely beneficial for any agency working to deliver your marketing brief.
Every marketing campaign relies on all parties having a crystal clear understanding of the company they're working with and the sector they're working in.
So, the more you can disclose about your business at this stage, the better. (You can leave out the name of your cat, though. Small talk comes later.)
The Objectives of Your Marketing Brief
If you're writing a marketing brief, you most likely have some very specific end goals in mind.
Perhaps your business has moved in a new direction and you need to target a whole new audience group. Maybe you're planning a product launch or even communicating a rebrand.
Whatever the reason, this section is perhaps the most important of your marketing brief. It'll go a long way to explaining your reasons for running a campaign – particularly if it requires a big slice of your marketing budget (after all, we know that marketing funds can require a bit of persuasion.)
Having a clear idea of your campaign goals will also show everyone involved what success looks like for you.
For example:
If you're hoping that through your marketing campaign, you'll see a surge in website sales or a specific 25% increase in service enquiries, you need to include this in your brief.
Remember:
Your marketing objectives should be specific, measurable and realistic. Check out this post to find out more about setting successful marketing objectives.
Having a set of "campaign success factors" can really help everyone know what their responsibilities are and will help to avoid any disillusionment (or reprimanding from the boss) down the line.
We suggest including 3 Success Factors (or KPIs) in your marketing brief that your agency can use to measure against. Any more than this could end up diluting your campaign efforts.
Your Target Audience and Market
Here at Canny, we're advocators of a customer-first mentality.
You could say we start at the end.
The end-user that is.
So that means, always finding out who our clients are trying to speak to at the start of any project.
If your marketing brief hasn't been created with a target audience in mind, then it's no wonder you might be struggling to drive those website enquiries.
It's vital that both you and your design agency have a clear picture of what your target audience looks like.
In an ideal world, running a focus session or sharing a survey with your customers will help to gather those really juicy nuggets about how your target audience perceives your brand. And how best to communicate with them.
But we know that can be tricky and time-consuming.
So instead, give our post about defining killer customer personas a read.
Essentially, you want to take a little dive into the reasons why your customer should engage with your brand, why they might not be already and what pain or gain it is that you're trying to either overcome or provide.
You can do this by asking insightful questions about your existing customers.
Or, picturing your ideal customer and building your persona around them.
Again, this will depend on the type of campaign you're running and whether you're trying to tap into new or existing demographics.
If your business is undergoing a change in direction or expansion into new markets, now is the perfect time to re-evaluate your target customer.
This exercise will really help you to tailor your marketing campaign – from the visual assets to the tone of voice and messaging – to get the results you're after.
If you're really struggling, we've got a Customer Persona Worksheet that you can download to help!
On top of thinking about demographics and psychographics (which will come in very useful for things like LinkedIn or Facebook ads), you should be asking empathy-driven questions that will help you drill down to the true, tangible value of your product.
That tangible value is what's going to help you to create a brand that's memorable, clearly positioned and relatable to the right people.
We love asking the following simple questions:
What are your customer's values/what do they care about?
What do you want them to care about?
Why should they care?
Why don't they care?
Why would they be loyal to your business?
Why would they avoid your business?
By tackling these questions early on, you can work to overcome any potential barriers or align with any specific customer cravings through your communications.
Depending on your campaign and how specialised your objective is, your marketing brief may have multiple target audiences or maybe even just one.
If there are a few different personas, you'll need to explain how the message will vary when communicating to each one. Don't worry too much about this, though – it's likely something your brand agency will be able to help you with.
Just remember: your customer is selfish and doesn't want to feel like a small fish in a big pond. So, creating blanket statements that attempt to speak to everyone, will probably end up resonating with no one.
In the words of Rihanna, you want to make your audience feel like the only girl (or boy) in the world.
Yeah, we went there.
Marketing Channels
Once you've figured out who you're trying to target through your marketing campaign, you'll need to understand which channels you should be using to reach them.
It's a fairly common misconception that – if you want your brand to be seen and heard, you need to plaster yourself across every available channel.
That's simply not the case.
There are different channels for a reason. They have different audiences. Different capabilities. And different motivations
For instance:
If you're a B2B company that wants to educate your customer on the new eco-friendly initiative your business is running and are looking for partners – it may be worth running a LinkedIn campaign that drives traffic to a landing page.
If, on the other hand, you're launching a new B2C product and are planning a giveaway in collaboration with an influencer – Instagram is probably going to be the place for it.
Perhaps you've determined that your target audience is Maurine, aged 55+ who's ready to access her pension but doesn't know where to start.
You might consider a Facebook campaign, a long-form piece of educational content for your website, an email newsletter or even a TV advert on daytime telly.
Depending on who you're trying to reach, the channels you choose will need to be carefully considered.
The Problem You're Facing
OK, so we've talked about who you're trying to reach. But the question is, if your target audience isn't currently engaging with your brand – why aren't they?
At this stage of your marketing brief, it's worth taking a step back and figuring out the problem you're facing. And the roadblocks that are stopping you from achieving your KPIs.
So, while your objectives focus on where you want to be in the future, the problem(s) you're facing focuses on the here and now.
For example:
Our target audience currently [x] but we need them to [x]. They currently won't / can't because [x].
The reasons why could be any of the following:
Our tone of voice isn't resonating with our audience
We haven't got our message straight
Our campaigns don't reflect our brand values
Our proposition is unclear
Our competitors are doing it better than we are
We don't have a clear understanding of who we're trying to target
Our content isn't working
Our social campaigns aren't generating any engagement
Insights like these will hugely help your brand agency to pinpoint where to focus their efforts.
More About Your Business
By now your marketing brief will contain a solid overview of your business, the sector you work in and the marketing objectives you're looking to achieve.
But now, you have a chance to share even more about your organisation.
What have you done to arrive at this point?
Who makes up the business?
What are you most proud of to date?
Why did you get started?
How do people benefit from your business?
What is the current perception and reputation of your business?
What is the most important part of your customer journey?
What kind of qualities do you want people to associate with your business?
What is your brand strategy? (More on that later)
Give us the longer version of the elevator pitch.
The more your digital marketing agency knows, the more they can help!
Competitor Information
Now, unless you're the purveyors of a particularly niche product – or the very first to market, we'll assume that you've got a fairly good idea of who your competitors are. Or, the companies you most admire in your industry.
But now's the time to figure out whether you're trying to stand out, or fit in?
There's not a right or wrong answer here. And this will probably be reassessed with every marketing campaign that you run – depending on what you think is or isn't working.
A good understanding of your competitors can help your brand agency to get a grip on what they're doing well, what you're doing better, what messages they're putting out (and to who) and how you fit into the competitive landscape.
Helping your branding agency to know your competitors not only saves valuable project time, but enables discussions about them to take place at an earlier stage in the marketing campaign process.
It also means they don't stray too close to what your competitors are doing when creating your campaign
Try listing out:
Competitor name
Website link
What you like about them
What you don't like about them
How you see yourself in relation to them
Who they're targeting
What they're saying in their marketing communications
If you've never run a competitor analysis for your organisation before, check out our guide on how to perform a brand analysis on your brand's competitors.
Brand Strategy
If you have a fair idea of your existing brand strategy, then it's a good idea to include it in your marketing brief.
Your brand strategy is made up of:
Audience personas
Competitor research
Brand positioning
Brand story
Brand values
Brand mission
Brand touchpoints
Brand messaging
Tone of voice
Brand identity
We're almost certain there'll be elements of your strategy that no longer resonate with your target audience, don't reflect the direction your business is going in or make the people in your boardroom cringe every time they're mentioned.
If there's any element of your brand strategy that isn't hitting home for you anymore, it's well worth talking to your brand agency about these before creating a marketing campaign.
Think of it this way:
You've nailed your messaging. Your visual assets look top notch. You've created content that's finally rocking your customer's world.
Then they land on your website.
Don't be the salesman that says all the right things over the phone then greets you in a crumbling building filled with last season's stock and calls it his "showroom".
The last thing you want is to go to the trouble and expense of creating the perfect marketing campaign, only for your bounce rate to soar thanks to your outdated website, inconsistent brand message or unconsidered user experience.
Expected Marketing Campaign Deliverables
Depending on your campaign, you may need any of the following:
Landing page design
Social media assets
Video content
Blog content
eBook creation
White paper creation
Copyediting
Copywriting
Keyword research
SEO strategy
Tone of voice creation
Powerpoint presentation
Branded merchandise
Letterheads
Brochure design
Now is the time to consider what deliverables might be required, based on the marketing channels and the ways you're hoping to reach your customers that we chatted about earlier.
Sample Marketing Campaigns
If you've run marketing campaigns in the past, include some links to the assets in your brief.
It's also worth mentioning some further information at this stage:
What worked?
What didn't work?
What KPIs were you monitoring?
Did you achieve them?
Previous campaigns not only give your agency an idea of how your brand will be used going forward, but it'll also help them to understand where improvements can be made – or what successes can be capitalised on.
It also helps build out the list of deliverables we talked about earlier.
Project Timescales
This question often helps agencies decide whether they can be involved with your project or not. Particularly if you have a deadline in place – for instance, an industry event or brand launch that you're trying to coordinate your marketing campaign with.
If you're looking for a rapid turnaround time and the agencies you reach out to have a lot of work on, they might decline the offer to work together.
"ASAP" is not an acceptable answer when talking about timescales either. There needs to be a reasonable level of understanding here.
Things don't just happen overnight (apart from those 3am brain waves, of course).
As a rough guide, marketing campaigns can be short bursts or considerably longer, ongoing content marketing efforts. It really depends on their scope, objectives and amount of deliverables.
Timescales should really be put in place by your design agency when you decide to move forward.
Try to avoid reaching out to branding agencies at the last minute. The earlier you can bring them in on your plans, the better!
Project Budget
Let's talk about the elephant in the room:
Marketing budgets.
Generally, nobody wants to show their hand first. But think about this:
You have a call with a digital marketing agency. You introduce yourself and briefly discuss what you're after. And then you send over the marketing brief you've toiled over.
It contains every inch about your marketing campaign requirements, your current brand strategy, your in-depth customer personas and your timescales.
But, hang on. No budget information?
Your branding agency reads through it and comes back with a marketing campaign proposal.
It's double the budget you've been allocated. You've lost hours of your time – and so has the agency who put the proposal together.
By being clear with your budget early on, you can make sure everyone is on the same page right from the get go.
Thankfully, we have an article about project budgets, and why it's important to share your budget with your agency.
Even if you can't go down to the exact penny, including a suggested budget range will help your agency to not only determine what deliverables are feasible, but also give you a more realistic idea of the results you can expect to achieve.

Contact Information
There's nothing more frustrating than "design by committee."
Mike from the PR department thinks your campaigns need to be more colourful. Suzy from HR preferred your social media account when it had more gifs. And the CFO loves the phrase 'data-efficient' (it's in a Jeff Bezos quote).
We know it happens. But it can be managed.
There always needs to be a lead point of contact in any marketing campaign.
You need one voice of reason that can be used to add balance to the discussions and go between both the agency and the company. You need a project lead and a good point of contact for the campaign.
That person is almost certainly going to be the Marketing Director.
Clearly listing out the contact details of the project contact, as well as the best time and way to get hold of them will help things run a lot smoother.
The branding agency should also do their part here and once the project kicks off, they'll assign a member of staff (usually an Account Manager or Account Lead) to handle their side of the communications.
How the Project will Be Awarded
If you're considering working with a number of branding agencies, or firing out your branding brief to several choices, then you need to make sure they know how the project will be awarded.
For the record:
We don't believe in distributing your brief to a huge number of agencies. It's not respectful of their time.
That said, we appreciate you'll want to collect several proposals and opinions. 3 to 5 agencies is a fair number to approach.
Not sure how to choose a branding agency to work with?
Check out this post about choosing a graphic design agency.
Now, how will your project be awarded?
Typically, there are several elements at play:
Cost/value for money
Quality of work
Previous experience
Alignment to the rebranding brief
Suitability of the agency
There are any number of factors you could use to judge the responses.
It's normal to write into your design brief, the percentage and weighting of each of the awarding criteria.
This helps to show your design agency what's most important in your decision making process.
Required Response
The required response section of a marketing brief is pretty straightforward to write.
You need your agency to know what you're expecting back, by when, and how to submit it.
It's simply a case of listing out what you expect to receive back.
Perhaps this is as simple as:
A written response to the brief
Examples of relevant work
Testimonials from happy clients
Tell them how to submit their proposal, what to include, by when, and you're off to the races. Let them get creative with the rest!
Successful Marketing Campaign Examples
We know what you're thinking.
After all this effort, what are the chances your marketing campaign will actually achieve the deliverables you'd set out?
Well, the beauty of a marketing brief is that you get to learn from past mistakes as well as get the expert advice from an agency who's likely worked on many successful marketing campaigns in the past and are able to quantify those results for you.
Now's the time to turn those embarrassing marketing mistakes into something effective. Something that will truly get to the heart of what your customer is looking for. And hopefully smash your KPIs.
Here are a few examples of successful marketing campaigns and our take-aways on what they did well:
Dove's 'Real Beauty' Campaign
Remember when we talked about the importance of ensuring consistency between your marketing messages and your brand strategy to ensure a seamless and purposeful user experience? Well, Dove are a great example of that.
Dove's Campaign for Real Beauty is one of the most successful and well-respected marketing campaigns in recent history.
What started as a simple TV advert in 2004 has since taken on a life of its own.
The overarching campaign now includes a whole host of sub-campaigns from their 'Self-Esteem Project' – which has seen more than 625,000 teachers deliver a Dove self-esteem workshop and more than 1.5 million parents engage with their online content – to the #BeautyBias discussion on social media and even Real Beauty Sketches, where women were asked to describe themselves to FBI trained forensic artist Gil Zamora, who drew a portrait of them based on their description from behind a curtain.
The Real Beauty Sketches video has been viewed over 10 million times.

Image from Campaign
"Taking the time to truly tap into your value proposition and understand how that would resonate with your target audience will always create more meaningful content that's more likely to go the distance than simply talking about the features of your product or service."
Nike's 'Just Do It' Campaign
The beauty of any great brand strategy lies in inspiring your customer and finding a way to mirror their values and desires.
We talked earlier about asking empathy-based questions to resonate genuinely with your audience. Nike's 'Just Do It' campaign is a brilliant example of putting that into practise.
Former CMO at Nike, Liz Dolan, told The Washington Post that the brand's infamous slogan was "the ultimate statement of intention."
When finding the right message, they knew that "it had to be personal."
So, ever since, the campaign has been supported by powerful and personal stories that empower their audience to be inspired on an emotional and individual level. (There goes the importance of that Rihanna lyric again – we knew it had depth!)
Because the slogan has never been reliant on the company telling others what to do, but rather allowing them to make their own assumptions and pave their own way – 'Just Do It' is a core message that still works and resonates with multiple varying audiences over 30 years later.
"Instead of focusing on short-term gains or quick wins, consider the direction your business (and the industry it's part of) is going in. The last thing you should do is to jump on a trend that doesn't resonate with your company values or doesn't have legs for the long-term. You'll soon be caught out and caught short. Plus, it's a colossal waste of your resources. If you're ploughing a lot of budget into your campaign, try and think about what your customers will be looking for in the future and craft a message that will stand the test of time."
Spotify's 'Wrapped' Campaign
If you're an active Spotify user (and 286 million of us are), then you'll likely look forward to your year wrapped every December. The 'Wrapped' campaign is nothing short of genius. It's personal. It's interactive. It's shareable. And the best bit? It's entirely based on Spotify's customer insights.
So, while the marketing campaign is a global one that graces billboards across the world, its annual event is an intensely personal one between the user and their own unique listening habits.
The beauty of Wrapped is that it not only distills the user's data into beautifully created and wonderfully interactive content, but it also urges them to keep listening year-on-year, thanks to curated playlists such as 'Missed hits' and, of course, the promise of next year's collation.
With a marketing strategy that makes people feel simultaneously happy, nostalgic and remarkably "seen", Spotify have created a campaign that will (we hope) continue to resonate with audiences far and wide for the foreseeable future.

Image from The Drum
"Harnessing your customer data and feedback – regardless of whether it's good or bad – is the gold mine into your marketing communications. If you can not only acknowledge but improve your service to improve the user experience – your customers will not only feel listened to, but truly a part of your brand. In the words of Marty Neumeier, your brand is 'not what you say it is, it's what they say it is.' So, make sure you put your customer at the heart of your brand – and never on the outskirts."
How to Write a Marketing Brief
Now that you've seen some examples and learned how to write a marketing brief, it's time to start reaching out to some agencies.
If you're still not sure how to find an agency to work on your marketing campaign you could get in touch with us to have a chat about your project.
Our team of experts love working with clients to understand what makes them business tick. Check out our previous case studies to see how we've helped other businesses bring their vision to life.
Remember, a marketing brief is a useful tool that should be used when trying to source an agency for your project, but it's not set in stone. It should be a flexible document that can be added to and modified as your chosen agency submerges themselves into your world!
Other Design Brief Templates in the Series
As well as The Marketing Brief Template we've also created a whole range of other brief templates that you download and use completely free.
So, no matter what sort of creative project you need to write a brief for, we've got you covered. Check them out below: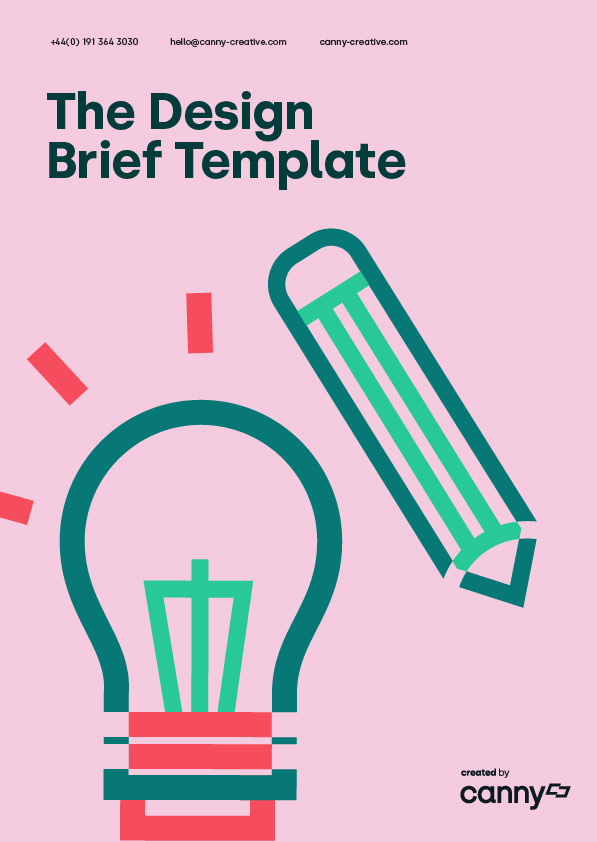 The Design Brief Template
The Design Brief Template will help you get the foundation for any design project right. It's a good all rounder!
From graphic design to interior design, no matter the type of design project you need – The Design Brief Template is sure to help you out.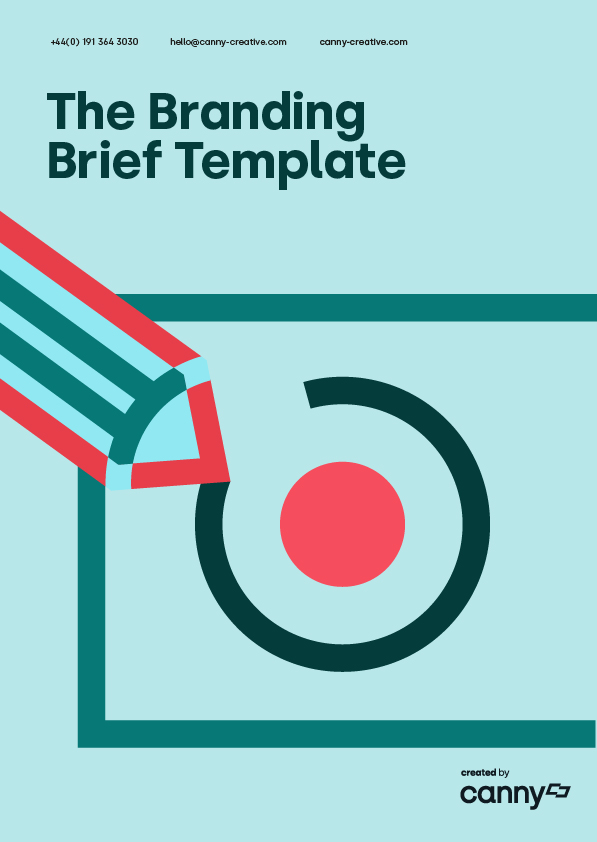 The Branding Brief Template
The Branding Brief Template will help you get the brief for your company branding project right.
From straight up branding projects for small businesses, to the full scale branding of larger companies – The Branding Brief Template has all types of branding projects covered.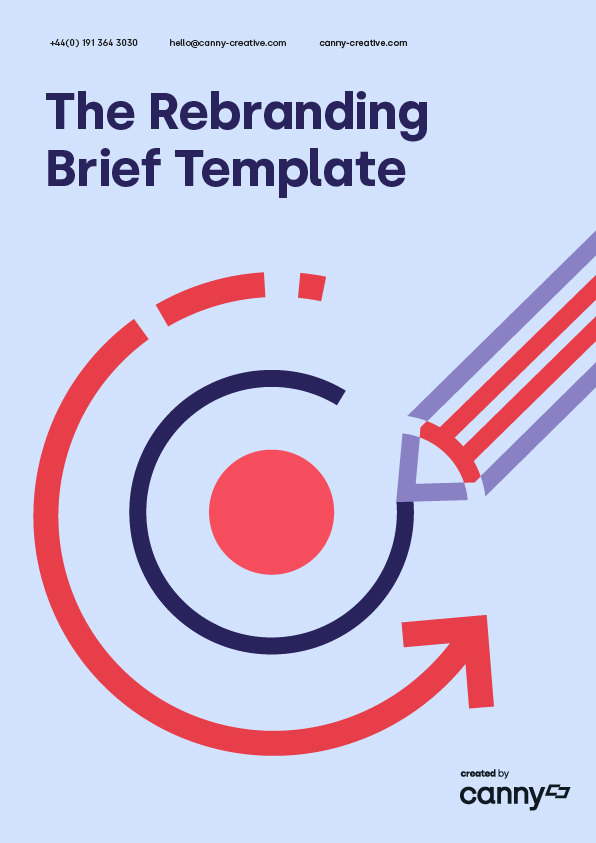 The Rebranding Brief Template
The Rebranding Brief Template will help you get the brief for your rebranding project right.
From smaller rebranding projects, to full scale enterprise rebranding – The Rebranding Brief Template has all sizes of rebranding projects covered.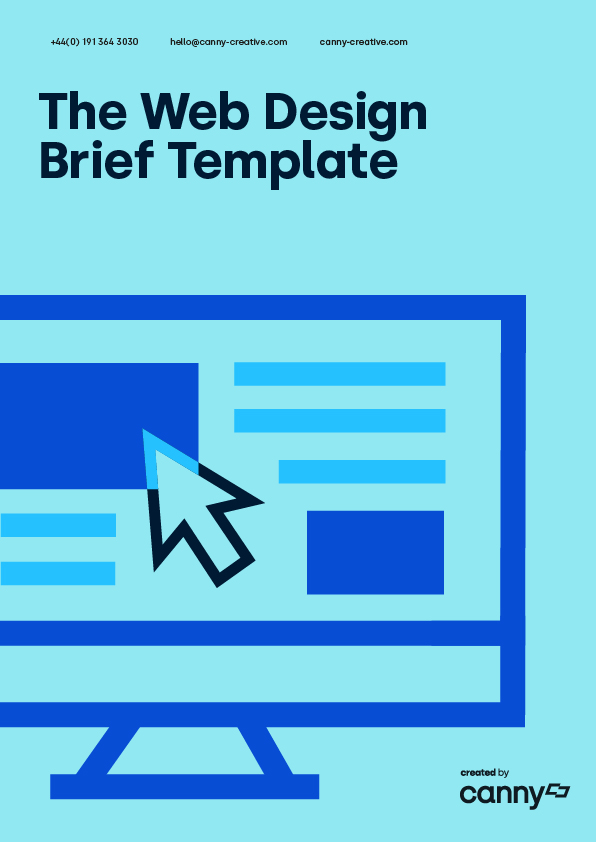 The Web Design Brief Template
The Web Design Brief Template will help you get the brief for your web design project right.
Whether you're creating a new website for your business, or redesigning your existing website – then The Web Design Brief Template is going to be useful.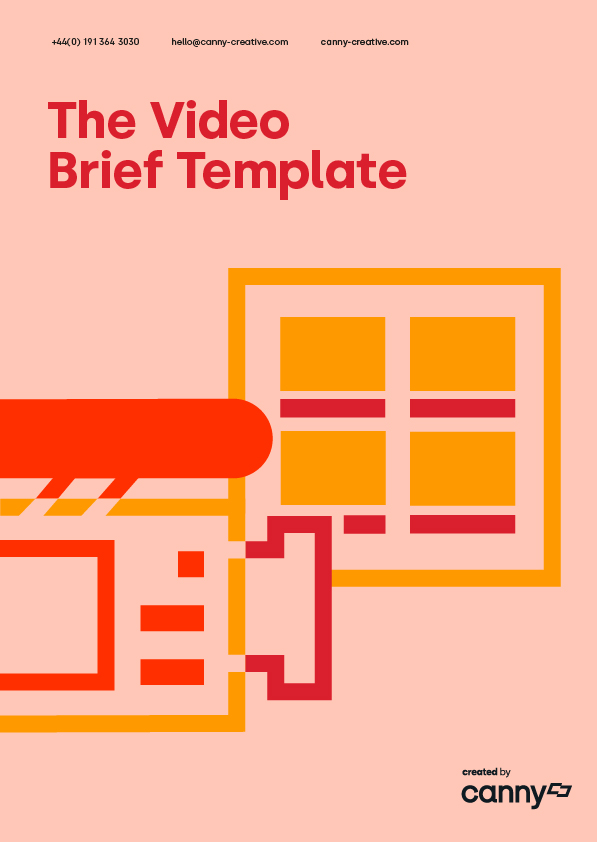 The Video Brief Template
The Video Brief Template will help you get the foundation for your video project right.
Whether you're embarking on a corporate video, documentary, explainer, or any other type of video project – then The Video Brief Template is sure to help you out.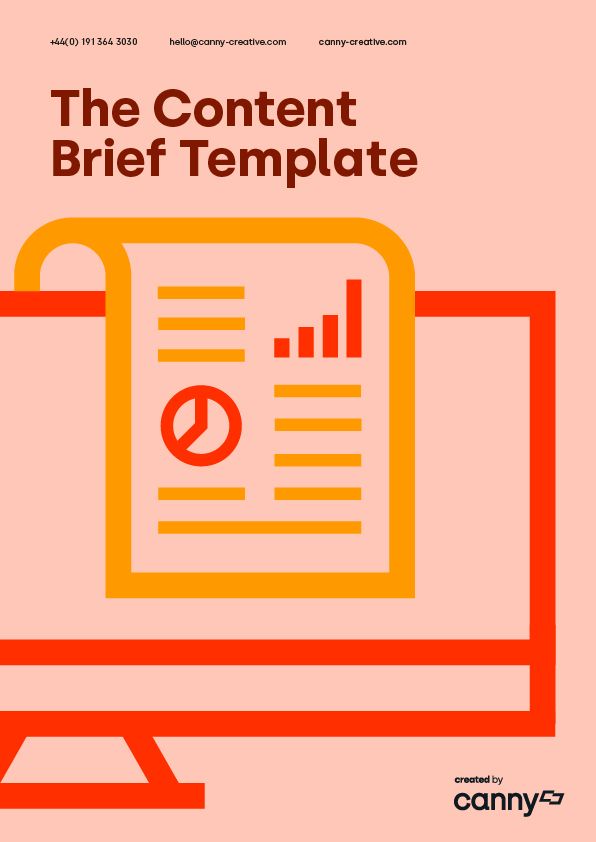 The Content Brief Template
The Content Brief Template will help you to generate interest in your brand/business in no time!
This brief is perfect for marketers out there looking to work with an agency to strategise, create, and market their content. With content marketing becoming a must in business – The Content Brief Template is designed to help you progress your own content marketing strategy.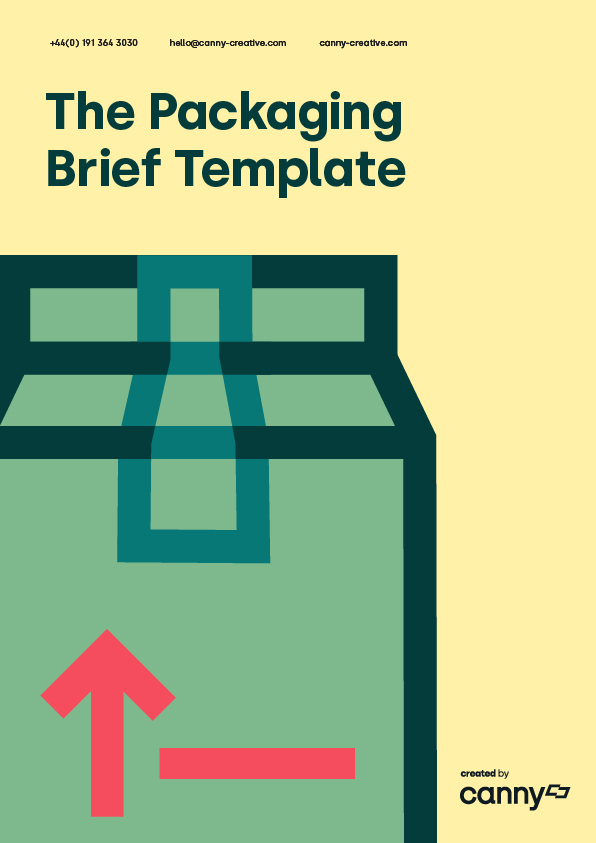 The Packaging Brief Template
The Packaging Design Brief template will help you communicate the needs of your packaging project.
From cartons and bottles to boxes and envelopes, knowing what to include in your brief can be confusing – that's why we designed The Packaging Design Brief template, to help you make sense of the packaging madness.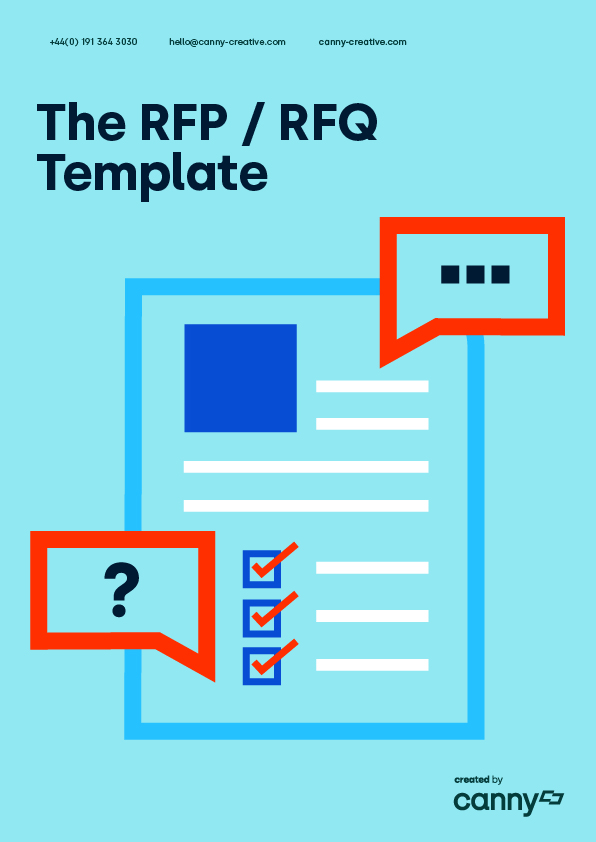 The RFP / RFQ Template
The RFP / RFQ Template will help you to create an easy to understand document that communicates the needs of your project.
Whether you're embarking on a branding, web design, brochure design, packaging design, or any other type of design project – then The RFP / RFQ Template can help.
The Creative Brief Template
The Creative Brief Template will help you get the foundation for any creative project right.
From understanding your project objectives, to identifying your project budget – The Creative Brief Template is sure to help you out.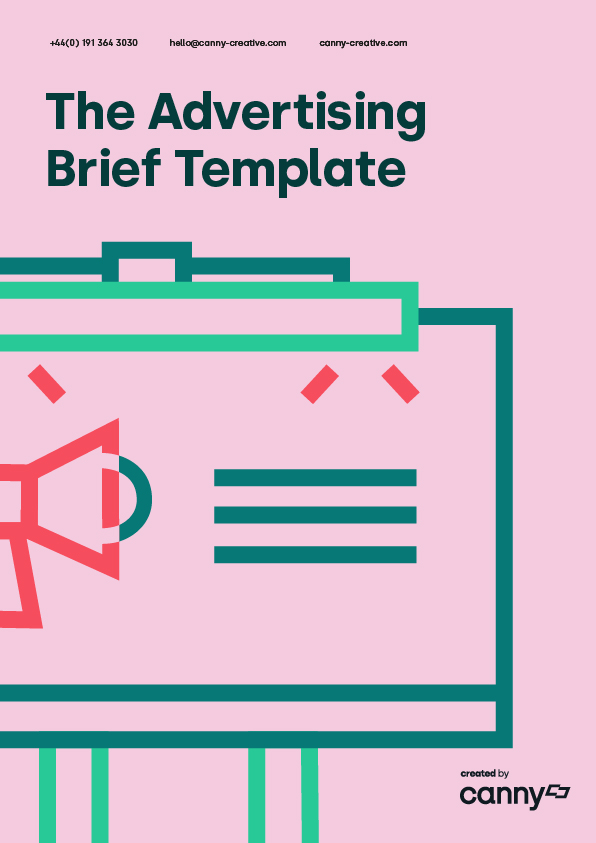 The Advertising Brief Template
The Advertising Brief tells your chosen agency everything about your advertisement or campaign.
From understanding your project goals, to detailing examples of work you like – The Advertising Brief Template is sure to help you out.
The Project Brief Template
The Project Brief Template helps you outline exactly what is required your next project regardless of what you're working on.
From identifying your project name, to budget and timescales – The Project Brief Template covers all bases.