In our latest edition of "how to write a brief" series, we're looking at how to write a rebranding brief.
We've also included a free rebranding template for you to input your own information.
This makes it easier for you to explore all parts of your project so that nothing is left unclear. You can then reach out to different agencies, armed with your rebranding brief so that they understand exactly what you're trying to achieve.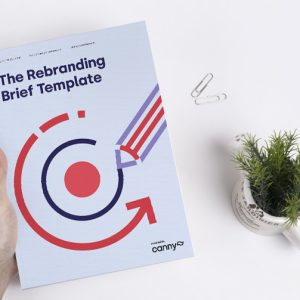 The Rebranding Brief Template
The Rebranding Brief Template is a free template that will help you get the brief for your rebranding project right. ...
Some of the rebranding projects you could have in mind might include competitor differentiation, company merger or acquisitions, realignment of values, expanding into a new target new market, or a brand refresh.
There are plenty of different reasons to rebrand and we've worked with various clients to transform their business.
Regardless of your project requirements, a solid rebranding brief underpins them all and sets the direction for the entire initiative.
Ready? Let's get cracking!
What Is a Rebranding Brief?
Your rebranding brief is a vital tool for communicating your ideas to your chosen branding agency.
However, compared with a branding brief or RFP (request for proposal), the beauty of a rebranding brief is that you should hopefully have a much clearer idea of what you're hoping to achieve this time round.
If you're considering a rebrand, you'll not only have a brand in place, but you'll also have a much better understanding of what is and isn't working.
But just because you'll likely have a website or marketing collateral in place for your brand agency to refer to doesn't mean that they'll instantly have all the answers they need to start solving the problems you're facing.
Which leads us nicely onto our next section…

Why Is a Rebranding Brief Important?
If you're considering a rebrand for your company, the likelihood is that your existing website or marketing efforts aren't doing your brand justice or achieving the business outcomes you'd expected.
In which case, it won't be enough to point your chosen brand agency in the direction of the aforementioned failing website that generates groans and disapproving head-shakes in the boardroom.
We need details.
Writing a rebranding brief will not only help you to take a step back and take a better look at what currently is and isn't working for your brand, but it'll also help to drive a better understanding of your project from all parties involved.
When contacting a branding agency or choosing a rebranding agency, you're hoping for several things:
They know about your industry
They know about your company
They're excited about your project
But none of these things are a given.
Your rebranding brief helps to make these things a reality.
No agency on earth can know the ins-and-outs of every single industry on earth. Enter your rebranding brief.
The chances are, unless you're the Marketing Director of a colossal conglomerate or household name, they won't have come across you. Enter your rebranding brief.
And how are they going to get excited about your project if they don't know anything about it? Enter your rebranding brief.
Who Should Write a Rebranding Brief?
The majority of the input should be from you; after all, you're the one with the genuine insight and information about your business and you know the problems you're facing.
It's usually the responsibility of the business owner or marketing manager as these professionals have a deep understanding of the company's vision, goals, and target audience.
They can ensure that the brief is comprehensive and that it outlines the objectives, deliverables, key messaging, and visual guidelines.
Even if you have some loose ideas around your brief, a good branding agency will help you tighten it up and get your project on track.
Your agency should be engaged enough to be dissecting your brief and asking you thoughtful questions.
Remember, a branding brief isn't the finished article – it's something that can be added to and built upon as the project progresses.
Rebranding Brief FAQs
Let's quickly look at some frequently asked questions on rebranding briefs to help you gain a deeper understanding, shall we?
What Should Be Included in Your Rebranding Brief?
If your brand isn't performing as you'd hoped – you might not have written a branding brief the first time round.
So, you can expect a fair amount of deleting, reworking and the occasional internal scream but don't worry, this template will help.
Ultimately, you need to make your brief easy to understand, compact enough to retain interest, but comprehensive enough to give a solid overview of your situation.
As a top level overview, a rebranding brief should include:
An Overview of Your Business
The Objectives of Your Rebranding Project
Your Target Audience and Market
The Problem You're Facing
Project Specific Information
More About Your Business
Competitor Information
Brand Strategy
Project Timescales
Project Budget
Contact Information
How the Project will Be Awarded
Required Response
And again, depending on whether you're writing a branding brief, design brief, or web design brief, you might add several sections to the structure of this.
For now, let's take a look at writing a rebranding brief based on the outline above.
An Overview of Your Business and Brand
If you're considering a rebrand you'll already have answers to the following questions:
What do you do and how do you make your money?
How do customers currently buy from your business?
What makes your business different from its competitors?
The context behind your business and the sector you work in is extremely beneficial for any branding brief. But when it comes to a rebranding brief, your agency will also need to know:
What's wrong with the current business branding?
What's changed since the current branding was launched?
Every rebranding project relies on all parties having a clear understanding of the business they're working with and the sector they're working in.
The Objectives of Your Rebrand
If you're rebranding, what drove you to make the decision to take action?
Perhaps your business has moved in a new direction and you need to change your brand identity to reflect that.
Make sure to check out the 7 things your boss wants to know about rebranding. It'll help if you have to explain (or even beg a little) your reason for pushing a rebrand through.
Afterall, we know marketing budget can be hard to come by!
Once you've taken the decision to rebrand your business, you have to let your agency know why.
The route your agency decides to take will look very different depending on the set of challenges your business is facing.
For instance, you may be considering a rebrand for of any of the following reasons:
Your company has gone through a merger or take-over of another organisation
You've grown into other markets and as a result, have outgrown your current brand
Your target audience has changed
Your product offering has changed or expanded into sub-brands
Your brand is blending in with your competitors
Your brand or website is struggling to keep up with technological advancements or customer expectations
Your brand no longer reflects your values
Your brand is suffering after a PR backlash
Each of these motivations for rebranding are significantly different and will require different action.
For instance, targeting a new audience necessitates a strategic approach, including evaluating tone of voice and key messages. Alternatively, aiming to disrupt the marketplace by addressing website clones may require a complete rethink of the brand strategy.
Clear rebranding goals also provide a shared understanding of success. For example, if you're expecting increased B2C website sales, include this in your brief.
Establishing "branding success factors" clarifies responsibilities and minimises future branding issues.
We suggest including 3 Success Factors in your rebranding brief that your agency can use to measure against. Any more than this could end up diluting your rebranding efforts.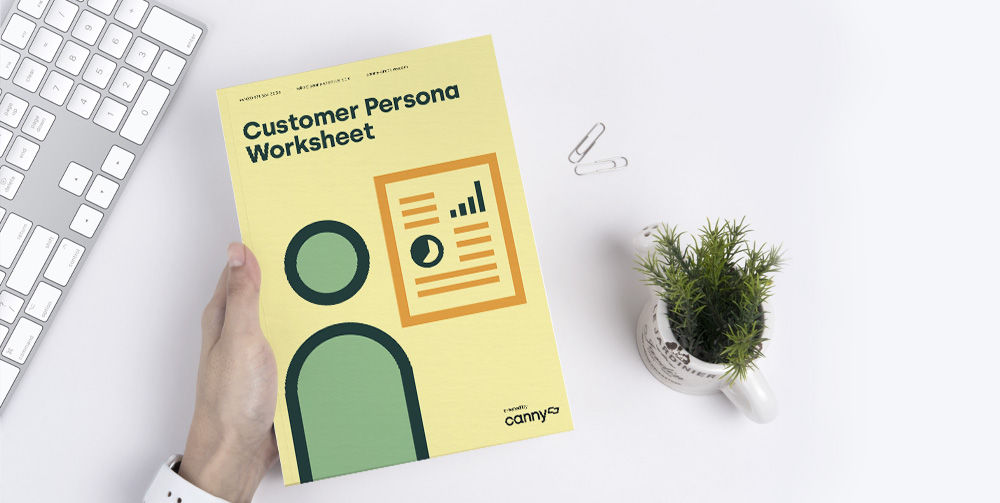 Download your free customer persona worksheet here
Your Target Audience and Market
If your brand hasn't been created with your end-user in mind, then it's no wonder you might be struggling with those B2C website sales.
Think of it this way:
Your brand is struggling to make its mark in the marketplace. Sure, that's a problem for your business but, realistically, it's because your messaging and identity isn't winning over your customers.
When it comes to branding or rebranding, your agency is responsible for designing for your customers. Not for you. (Even if midnight blue is your boss's favourite colour.)
Therefore, it's important that they know what your target audience looks like.
In an ideal world, running a focus session or sharing a survey with your customers will help to glean those real gems of information about how your target audience perceives your brand. But we know that can be tricky and time-consuming.
So instead, give our post about pinpointing your target audience a read.
We've also got a free customer persona worksheet that you can download to help you explore the characteristics of your target audience so you know who you're trying to reach.
This section is perhaps the most important when it comes to your rebranding brief and we recommend including at least 3 detailed examples.
Also worth noting: think of your ideal customers, not your current customers.
This is where you're going, not where you've been.
The Problem You're Facing
OK, so we've talked about some of the potential objectives of your rebrand, but this is the part where you'll need to provide some specifics.
While your objectives focus on where you want to be in the future, the problem(s) you're facing with your current brand focuses on the here and now.
For example:
What works with your current brand vs what doesn't
What you like vs what you don't
Things you would like to keep and things that can go
People are often against changing company names and existing logo designs. So make sure to include that if that's the case for you.
Project Specific Information
Specific rebranding project information can be tricky to outline in a brief.
Just because you know something isn't working with your current brand, doesn't mean you know how to rectify it. Plus, your branding agency is best placed to make recommendations and being too specific at this stage can cause unnecessary restrictions.
Your project specification doesn't need to be super technical.
But if you have specific requirements, it's best to get them listed out now.
For example:
What does your marketing strategy look like?
Are there specific verticals you're looking to target?
Do you need a new website? (If you're rebranding, then the answer is yes!)
When do you want your website to launch? E.g. is there a specific event you're trying to coordinate your rebrand launch with?
Do you have a digital or content marketing strategy in place?
Remember:
You're going to your branding agency for their knowledge and insight. So don't be completely closed off to changing things!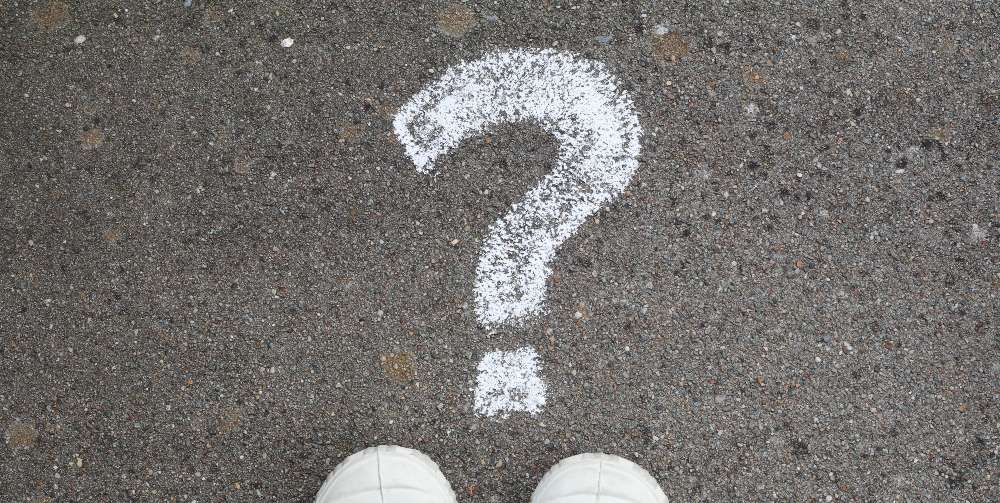 Scope or Size of the Project
A general misconception is that a rebrand is simply updating your logo or website.
But, if there's one word that sums up an effective brand it's consistency.
You'll need to be aware that a total brand overhaul will mean updating everything from brochures to business cards to social media banners, email signatures, company vehicles and even those branded pens you give out at networking events.
A complete brand transformation will mean revisiting your brand strategy, your tone of voice and every visual element that makes up your brand identity. It may even require a renaming.
If, however, your brand has just gone a little stale over time and you're looking to freshen it up a little, your design agency will still need to understand the impact the rebrand will have on your company assets.
So, at this stage, it's worth making them aware of what channels and collateral you're currently using.
For example:
Do you have an annual company brochure that you send out to customers?
Do you have a fleet of branded vehicles?
Do you provide company uniforms?
Do you advertise on TV channels?
Regardless of the scope or size of your project, your rebrand will need to be rolled-out consistently across all channels if it's going to achieve your long-term objectives.
What Things Already Exist Already (and Do They Work?)
Try and evaluate your assets as you go. Is there anything you can ditch or anything you know goes down a treat with your customers?
Remember that communicating your rebrand with your existing customers will also be a crucial part of the process.
It's not unheard of for companies to see a plummet in sales and supporters in the aftermath of a rebrand. This is most often because their rebranding strategy wasn't clearly communicated.
So, having a good understanding of why you're deciding to rebrand, what you're trying to solve or improve, and what that will mean for the people who interact with your brand will go a long way with maintaining current customer loyalty.
For example, if you've updated your website to create a more seamless user experience because you knew you were losing customers due to the lagging checkout process and you wanted to make it easier for people to buy products, then explain that.
It shows that your rebrand was well considered.
More About Your Business
By now your rebranding brief will contain a solid overview of your business, the sector you work in, and the brand you're looking to build.
But now, you have a chance to share even more about your business.
What have you done to arrive at this point?
Who makes up the business?
What are you most proud of to date?
Why did you get started?
How do people benefit from your business?
What is the current perception and reputation of your business?
What is the most important part of your customer journey?
What kind of qualities do you want people to associate with your business?
What is your brand strategy? (More on that later)
Give us the longer version of the elevator pitch.
The more your branding agency knows, the more they can help!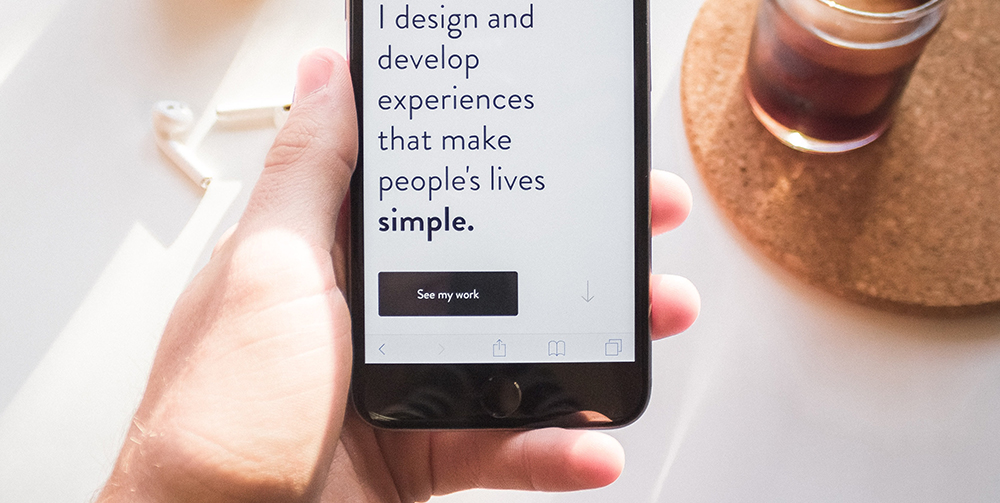 Competitor Information
If you're looking to rebrand, there's a good chance you've got your eye on the competitors who always seem to be that one step ahead.
So, it's always useful to include some competitor information such as:
Competitor name
Website link
What you like about them
What you don't like about them
How you see yourself in relation to them
Including competitor information in your rebranding brief is crucial as it helps identify market differentiation opportunities, shape a unique value proposition, avoid repetition and mistakes, and stay informed about industry trends.
In turn, this can help your chosen branding agency create a distinct corporate brand identity that resonates with your target audience while standing out in the marketplace.
Brand Strategy
If you have a fair idea of your existing brand strategy, then it's a good idea to include it in your rebranding brief.
Your brand strategy is made up of:
Audience personas
Competitor research
Brand positioning
Brand story
Brand values
Brand mission
Brand touchpoints
Brand messaging
Tone of voice
Brand identity
With your project being a rebrand, try to give a view of what's working now vs what isn't. Even if you have some ideas around this, get it noted down.
We're almost certain there'll be elements of your strategy that either no longer resonate, are embarrassingly outdated or make the people in your boardroom wince every time they're mentioned.
If there's any element of your brand strategy that isn't hitting home for you anymore, it's absolutely vital that's dealt with before tackling any of the visual elements of your brand or website.
You wouldn't go to the trouble and expense of rebuilding your house without stopping to consider the sinkhole that's formed underneath it. The same applies here.
Expected Rebranding Deliverables
One of the biggest influences of the cost of a branding project is the level or amount of expected branding deliverables.
At a minimum, we find most of our clients typically need:
Brand strategy development
Brand identity creation
Brand guidelines
Business cards
Letterheads
One or two promotional items (flyers etc)
But this is just the start! Most brands have a lot more than this to get through.
We have a post that outlines typical branding services and deliverables – so if you're looking for inspiration, start there.
Sample Rebrand Campaigns
If you're rebranding, and have run brand awareness or advertising campaigns in the past, include some links to the assets in your brief.
This gives your agency an idea of how your brand will be used going forward.
It also helps build out the list of deliverables we talked about above.
Project Timescales
This question often helps agencies decide whether they can be involved with your project or not. Particularly if you have a deadline in place for rebranding brief submissions and rebranding proposals.
As a rough guide, rebranding projects can take anywhere between 8 and 16 weeks.
It really depends on their scope and complexity.
If you're looking to completely overhaul your business, create new visual assets, brand guidelines, perhaps even a new brand name and roll it out into a large organisation, you'll be looking towards the top end of that timescale.
If you're looking at a brand refresh, with limited visual assets to be created, you'll be down nearer the 8 week mark.
One thing we always ask our new clients is:
"Is there an event/product launch/something else we can work towards with the project?"
And that always immediately helps get some initial plans in place.
Try to avoid reaching out to branding agencies at the last minute. The earlier you can bring them in on your plans, the better!
Project Budget
We have an article about project budgets, and why it's important to share your budget with your design agency so make sure you give it a read.
Think about this:
You have a call with a design agency. You introduce yourself and briefly discuss what you're after. And then you send over the rebranding brief you've toiled over.
It contains every inch about your rebrand requirements, your current brand strategy, and your customer personas, but no budget information.
It's 5 times over what you thought you'd be paying. You've lost a few hours of your time, the agency has also lost a significant chunk of time by writing out the proposal.
By being clear with your budget early on, you can make sure everyone is on the same page right from the get go.
You don't need to list the budget to the penny. Include a suggested budget if possible, if not, a budget range.
We have a range of posts about design project budgets if you're really not sure: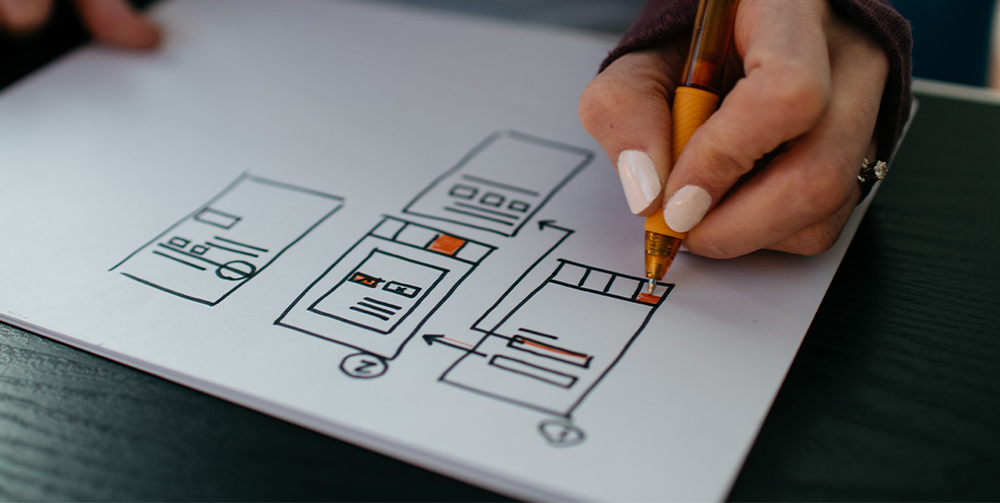 Contact Information
There's nothing more frustrating than "design by committee." Erin from IT thinks your current logo needs more pink in it. Karen's daughter preferred the 2nd approach from the initial brand identity.
And Darren from the PR department loves the word 'demystify' (he heard it on an advert once).
It does happen. But it can be managed.
There always needs to be a lead point of contact in any rebranding project.
It's also useful for this person to have gone through your initial branding project, so they have a good knowledge of the existing brand. (Or maybe if it was a shambles, they're already gone and there's a new Marketing Director in place.)
Either way, you need a project lead and a good point of contact for the project.
Clearly listing out the contact details of the project contact, as well as the best time and way to get hold of them will help things run a lot smoother.
How the Project will Be Awarded
If you're considering working with a number of branding agencies, or firing out your branding brief to several choices, then you need to make sure they know how the project will be awarded.
For the record:
We don't believe in distributing your brief to a huge number of agencies. It's not respectful of their time.
That said, we appreciate you'll want to collect several proposals and opinions. 3 to 5 agencies is a fair number to approach.
Check out this post about choosing a graphic design agency if you're unsure how to make the decision.
Now, how will your project be awarded?
Typically, there are several elements at play:
Cost/value for money
Quality of work
Previous experience
Alignment to the rebranding brief
Suitability of the agency
There are any number of factors you could use to judge the responses.
It's normal to write into your design brief, the percentage and weighting of each of the awarding criteria.
This helps to show your design agency what's most important in your decision making process.
Required Response
The required response section of a design brief is pretty straightforward to write.
You need your agency to know what you're expecting back, by when, and how to submit it.
It's simply a case of listing out what you expect to receive back.
Perhaps this is as simple as:
A written response to the brief
Examples of relevant work
Testimonials from happy clients
Tell them how to submit their proposal, what to include, by when, and you're off to the races. Let them get creative with the rest!
Successful Rebranding Examples
The beauty of a rebrand is that you get to learn from your mistakes.
You get to turn those dodgy branding mistakes into something beautiful. Something that will truly get to the heart of what your customer is looking for. And hopefully smash your sales targets.
Here are some examples of successful rebrands: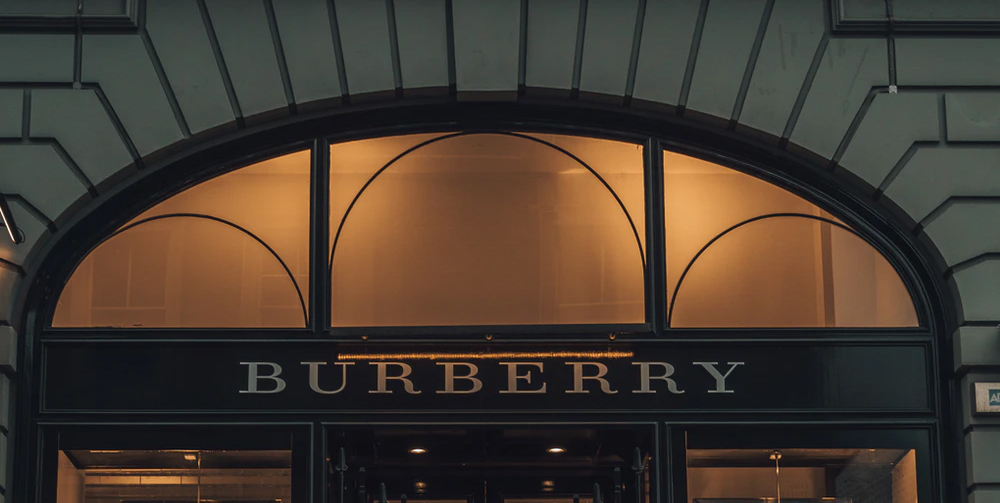 Burberry
My mum used to wear Burberry. I considered it a brash statement of wealth and superiority, until it became synonymous with gold chains, caps and the C-word ("chavs", not the other one!) Neither of which were appealing.
In its 165+ years, Burberry has been through the ringer. Going from a luxury style statement to being banned in pubs after becoming a favourite amongst footy hooligans, it would've been fair to assume that it'd die out along with its Latin slogan and equestrian logo.
But then came Burberry's rebrand.
Creative Director, Christopher Bailey overhauled the brand to include a sexier trench coat and feature high-profile, modern-day style icons like Kate Moss and actress Emma Watson.
Sales rose 27% to $747 million in 2012 according to The Market Oracle and the luxury fashion house expanded into China and built 50 stores in 2010. As of March 2020, Burberry had a total of 465 stores in operation around the world.
"Just because you're proud of your company's history, doesn't mean you should be scared of bringing your brand up-to-date. You lose nothing by re-aligning and re-communicating your values. But you'll likely gain a whole new segment of customers."
McDonalds
Grilled chicken salads. Vegan hash browns. Extensive nutritional information. Allergen booklets. Eco-friendly initiatives. Free range eggs, sustainably-sourced fish and RSPCA Quality Assured pork.
Are these the things you'd associate with McDonald's?
Well, you should.
Maccy D's is no longer the greasy, low-brow fast food provider that was dubbed a leading cause of obesity in the 'Super Size Me' documentary.
Since its barrage of criticism back in 2004, McDonald's has undergone several rebrands to reposition itself as a conscientious choice for parents, workers, students and – let's face it – those hangover cures.
In fact, the McCafe chain that serves up everything from a Mocha Frappé to a French Vanilla Cappuccino (without the patronising hipster connoisseurs or artisan price tag) has since become the largest coffeehouse in Australia and New Zealand.
McCafe addicts in the UK can even snap up their 100% Arabica, Premium Roast ground coffee on Amazon!
In 2019, there were a total of 38,695 company-operated and franchised McDonald's restaurants around the world, roughly 5,000 more than there were in 2010. McDonald's was also in the top 10 most valuable U.S. brands of 2020 with its brand value of $143.8 billion placing it 7th on the list.
Not too shabby for a fast food chain criticised for giving the American population a 'McTummy.'
"Take your negative customer feedback and turn it into positive action. Any insights you gather from your audience (good or bad) can help you to tap into what they really want and give you the insight you need to make valuable changes."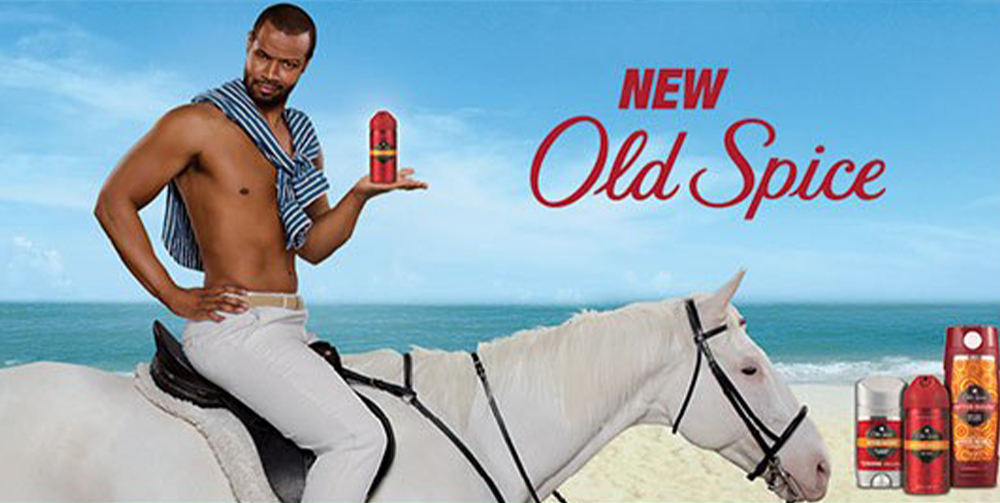 Image from Strategis Consulting
Old Spice
Say hello to the new Old Spice.
It's cheeky, it's sexy and it's a far cry from its wholesome, early American roots. Thanks to powerhouse Procter & Gamble, the fragrance associated with grandparents and bonnet-wearing women received viral acclaim and a whole new look.
Poking fun at its old-fashioned 1930s values and antiquated gender stereotypes, P&G became a social media sensation with campaigns such as 'It worked for your grandad' and 'Smell like a man, man'.
Even without changing its visual identity, Old Spice created an entirely new customer experience that opened the company up to a whole new audience.
Old Spice is a cracking example of a heritage brand with the balls to rebrand.
"Well-considered and cleverly-executed digital marketing campaigns can transform the way customers think about your brand. By creating a storm on social media and not being afraid to poke fun at their original advertising, Old Spice won the hearts of a whole new audience."
If you'd like to see more examples of rebranding done right, then check out our post about the most successful rebrands ever.
How to Write a Rebranding Brief (with free rebranding template)
Now that you've seen some examples and learned how to write a rebranding brief, it's time to start reaching out to branding agencies.
If you're still not sure on how to find a branding agency to work on your rebrand, you could get in touch with us to have a chat about your project.
Remember, a rebranding brief is a useful tool that should be used when trying to source a branding agency for your project, but it's not set in stone. It should be a flexible document that can be added to and modified as your chosen agency submerges themselves into your world!
It's not unusual for goals and objectives to change, especially when outside influences come into play, and throws the cat among the pigeons.
But that's fine. Just be prepared to go back and forwards to hammer out the details.
Your rebranding brief is a great initial document to have, but it should grow with your project.
Remember, download our free rebranding template to help you get started!
Other Design Brief Templates in the Series
As well as The Rebranding Brief Template we've also created a whole range of other brief templates that you download and use completely free.
So, no matter what sort of creative project you need to write a brief for, we've got you covered. Check them out below: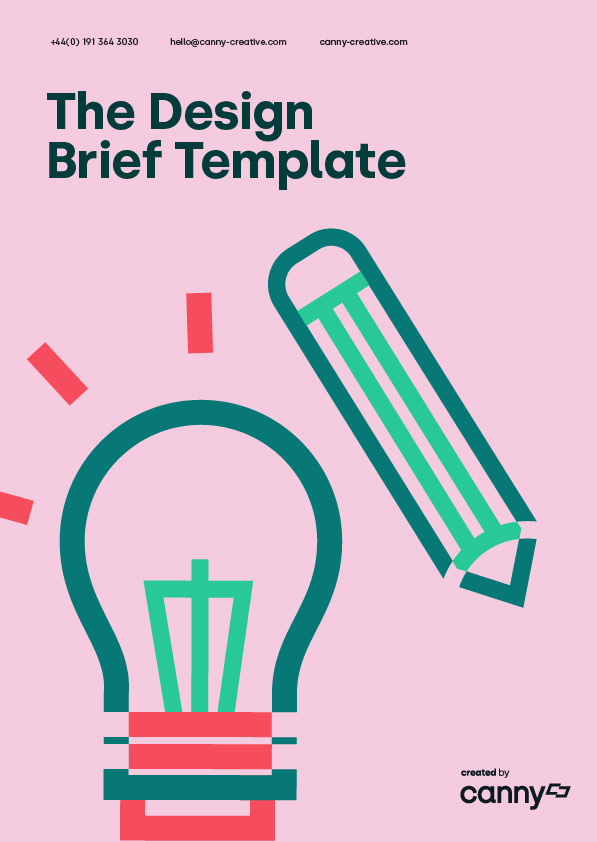 The Design Brief Template
The Design Brief Template will help you get the foundation for any design project right. It's a good all rounder!
From graphic design to interior design, no matter the type of design project you need – The Design Brief Template is sure to help you out.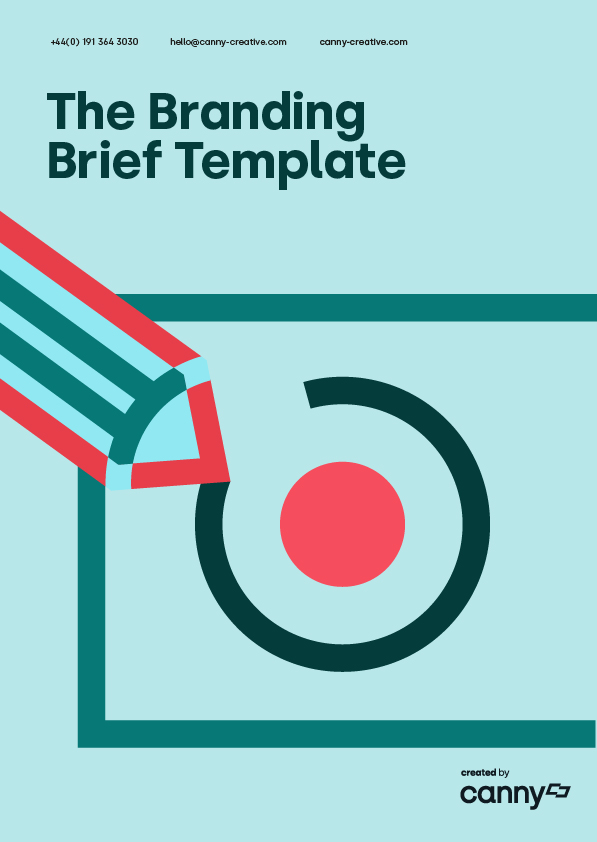 The Branding Brief Template
The Branding Brief Template will help you get the brief for your company branding project right.
From straight up branding projects for small businesses, to the full scale branding of larger companies – The Branding Brief Template has all types of branding projects covered.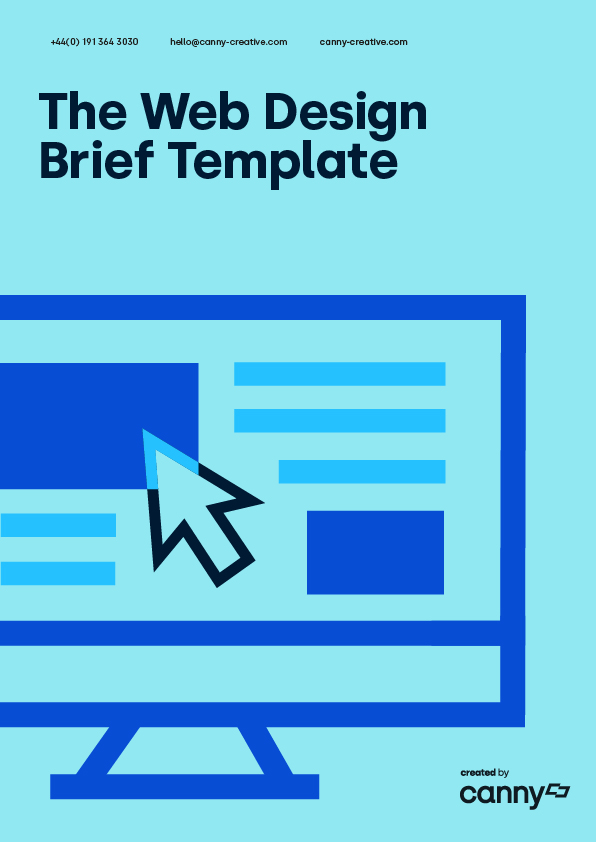 The Web Design Brief Template
The Web Design Brief Template will help you get the brief for your web design project right.
Whether you're creating a new website for your business, or redesigning your existing website – then The Web Design Brief Template is going to be useful.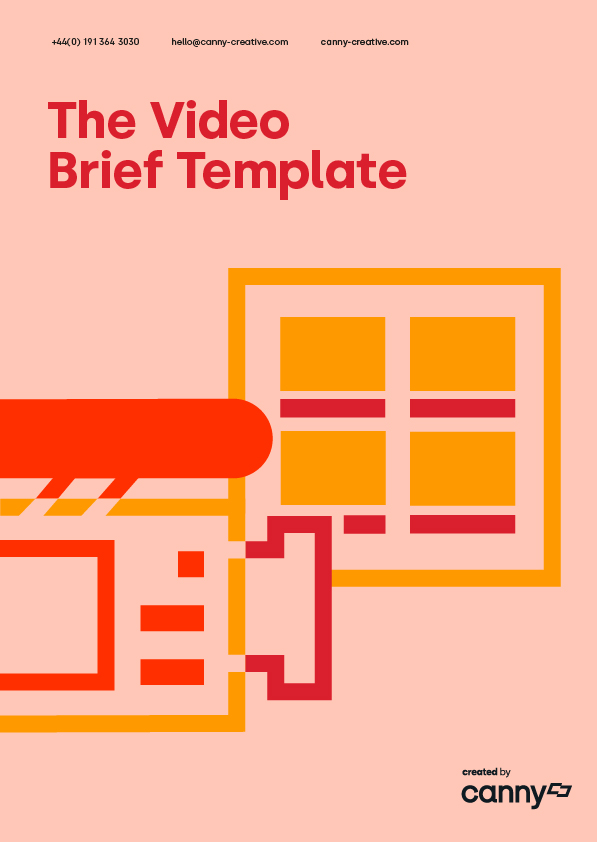 The Video Brief Template
The Video Brief Template will help you get the foundation for your video project right.
Whether you're embarking on a corporate video, documentary, explainer, or any other type of video project – then The Video Brief Template is sure to help you out.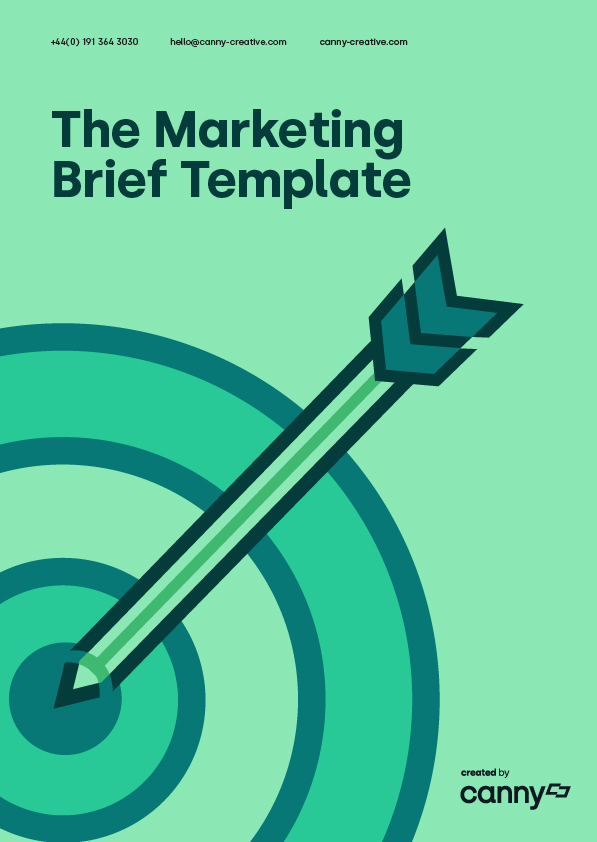 The Marketing Brief Template
The Marketing Brief will help you get the brief for any of your marketing projects right.
Whether you're looking to grow traffic to your website, or increase conversions from existing traffic – then The Marketing Brief Template is here to help.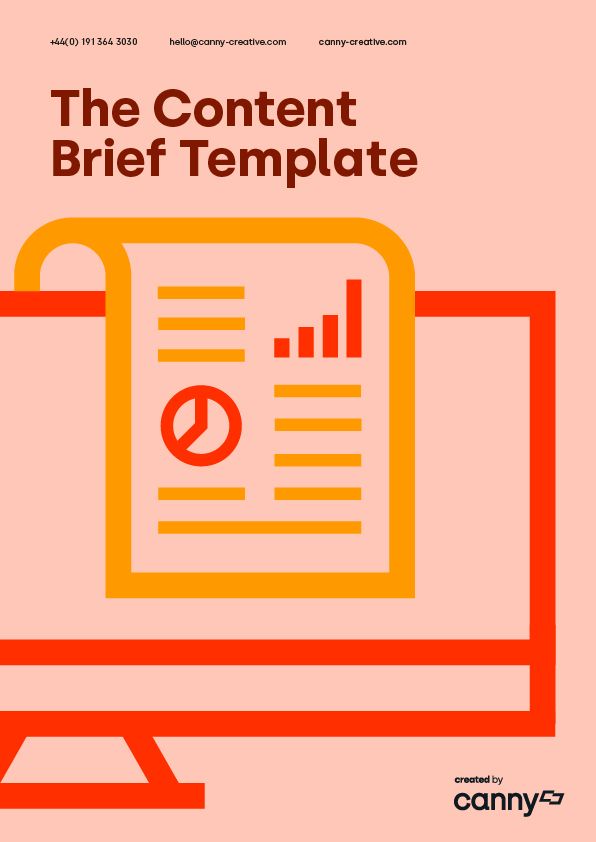 The Content Brief Template
The Content Brief Template will help you to generate interest in your brand/business in no time!
This brief is perfect for marketers out there looking to work with an agency to strategise, create, and market their content. With content marketing becoming a must in business – The Content Brief Template is designed to help you progress your own content marketing strategy.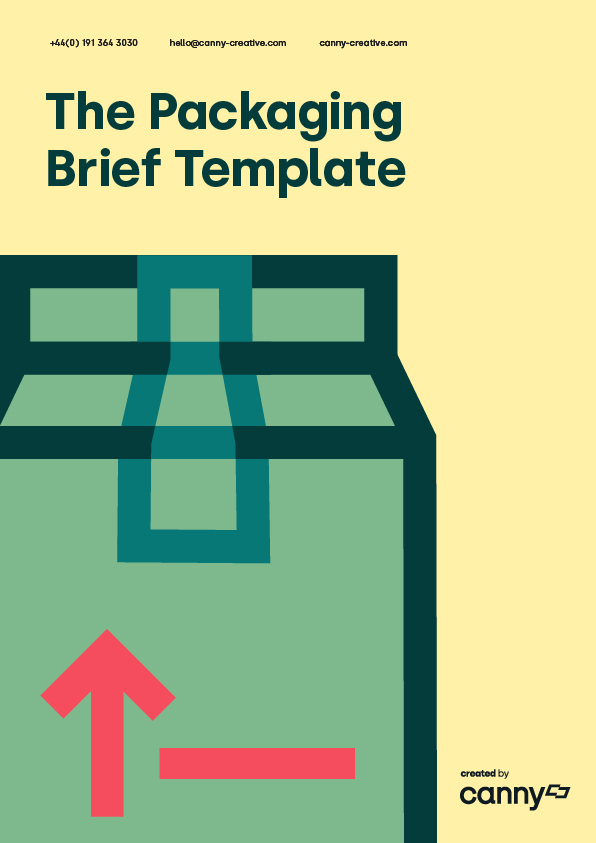 The Packaging Brief Template
The Packaging Design Brief template will help you communicate the needs of your packaging project.
From cartons and bottles to boxes and envelopes, knowing what to include in your brief can be confusing – that's why we designed The Packaging Design Brief template, to help you make sense of the packaging madness.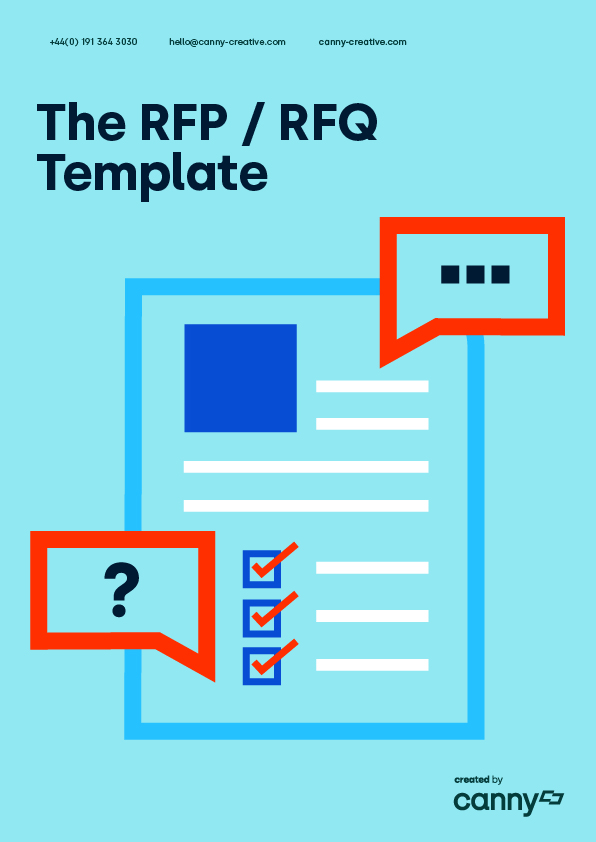 The RFP / RFQ Template
The RFP / RFQ Template will help you to create an easy to understand document that communicates the needs of your project.
Whether you're embarking on a branding, web design, brochure design, packaging design, or any other type of design project – then The RFP / RFQ Template can help.
The Creative Brief Template
The Creative Brief Template will help you get the foundation for any creative project right.
From understanding your project objectives, to identifying your project budget – The Creative Brief Template is sure to help you out.
The Project Brief Template
The Project Brief Template helps you outline exactly what is required your next project regardless of what you're working on.
From identifying your project name, to budget and timescales – The Project Brief Template covers all bases.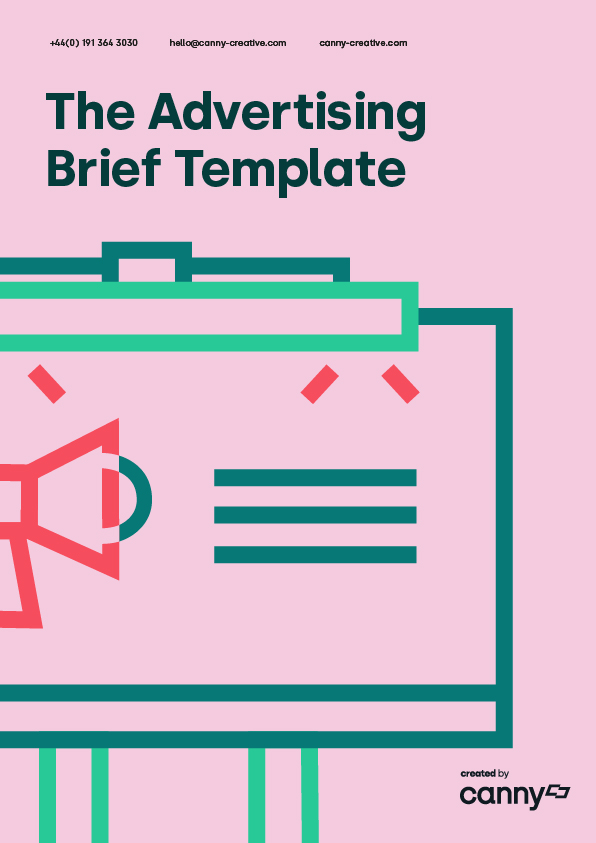 The Advertising Brief Template
The Advertising Brief tells your chosen agency everything about your advertisement or campaign.
From understanding your project goals, to detailing examples of work you like – The Advertising Brief Template is sure to help you out.