Knowing how to write a video brief is key when you're producing any sort of video.
However it this is something you've never done before, you might not know where to start.
Regardless of your reason for creating video, whether it's a new product launch or for a training event, a video brief is what keeps your entire project on track.
The Video Brief Template
The Video Brief Template is a free template that will help you get the foundation for your video project right. Wh...
Creating video for the sake of it is pointless.
It needs to have a purpose and it needs to meets your goals and objectives.
How do you ensure this happens at each and every stage of your project?
By knowing how to write a video brief of course!
This is not only important for you, but also for your video production agency, as you want to be confident that they understand what you're trying to achieve.
Some video projects you have in mind could include:
An explainer video
An event video
A product demonstration video
A location video
An investor relation video
Showreel
Testimonial video
For any type of video, a well written and carefully thought-out video brief will make sure the production process runs smoothly.
You don't want to constantly be on/ off the phone to your agency trying to keep track of where things are at. This is not a valuable use of anyones time.
There will be expectations on both sides as you want a video which is high quality and professional, but equally your video agency need to know budgets, timescales, and goals.
A video brief encompasses all of these things into one document and you can refer back to it at any stage of the project if things start to veer off course.
In this blog we're explaining you how to write a video brief alongside providing you with a free video project brief template.
What Is a Video Brief?
To reiterate, a video brief is a written document that businesses use to communicate the requirements of their video project with a handful of selected agencies.
Typically, it's a Company Director, Marketing Director, Marketing Manager, or Marketing Executive that is tasked with writing the video brief.
But, if you're a startup founder or small business owner, then you should learn how to write a video brief too as this might be something you have never ventured into before.
When to Use a Video Brief
If you're a Marketing Director looking to create a video to explain how a product works then you need to know how to write a video brief.
This allows you to outline every single part of your project and what you're expecting to receive at the end. Once you have your video brief in mind, you're ready to reach out to video agencies.
Also if you reach out and don't attach your brief, you'll more than likely be asked for it.
Or failing that, you'll end up on several different calls answering the same questions, which you could have covered off in one well written video brief. Save yourself time and energy by having this document ready first!
Also, bear in mind that your video brief does not have to be a lengthy essay.
It should summarise the key points of your project to give your chosen agency an understanding of what you want to achieve. This is not something that should take hours and hours of your time.
In fact the purpose is to save you time as you have nailed down the purpose of your video in the early stages.
Typically your video brief takes the form of a Word Document or PDF, but some marketers like to get crazy with Powerpoint too and make their brief that way!
From a practicality point of view, the commenting features in a Word Doc, Google Doc, or PDF make it easiest for your video production agency.
At Canny, our video project brief template takes the form of a Google Doc to enable us, and our clients, to be involved at every stage of the process.
Why Is a Video Brief Important?
By writing a video brief, you're getting the ideas for your project out of your head, and down on paper.
This process is really important as more often than not, you can have loads of great ideas which you understand, but communicating these to someone else, can be tricky.
However, by writing it all down, it helps you and your team stay on the same page so that you're working towards a shared vision.
Essentially, a video brief helps drive a better understanding of your project for all parties involved.
When contacting agencies, you're hoping for several things:
They know about your industry
They know about your company
They're excited about your project
But none of these things are a given.
Your video brief serves to make these things a reality.
No agency on earth can know the ins-and-outs of every single industry. They might have a base understanding of how your industry operates but it's unrealistic to expect them to know everything. Enter your video brief.
The chances are, unless you're the Marketing Director of a huge company, they won't have come across you. Enter your video brief.
And how are they going to get excited about your project if they don't know anything about it? Enter your video brief.
Imagine you run a video production agency, and this is the email you receive from a potential client:
"Hey, we're looking to create a product demonstration video and like your work."
Although these emails still ignite your interest, it's always more exciting to receive an email with a brief attached, or even just a tiny bit more information. You want a window into what the project is all about so you can start thinking of ideas and ways to bring it to life.
A good video production company will be excited and will start developing ideas from the moment they read your brief. Give them an insight into what you want and include enough information to get the cogs turning.
Let us know why you're reaching out, and how we can partner with you to solve your problems.
Who Should Write a Video Brief
If you or your company are looking to partner with a video production agency on a project, then you need to know how to write a video brief.
We find with SMEs and larger companies, it's usually the Marketing Director, Marketing Manager, or someone on the Marketing Team that would be in charge of creating or writing the video brief.
Then, Marketing Executives would use it when reaching out to potential video agency partners.
In smaller companies, it'll usually be the owner/operator of the business. In this situation, they're usually quite time poor, and the brief will be less comprehensive.
And that's absolutely fine!
Like we said earlier, it doesn't have to be an essay. As long as we have an understanding of the project and what you're hoping to achieve then we can take it from there.
It's important to keep in mind that your video brief should highlight the problems you're facing. Not the solutions you need.
You focus on the problem, and let your agency focus on fixing it for you. That's what you're paying them for!
A good video production agency can help you formalise or build on your video brief, by dissecting it and asking you thoughtful and insightful questions. They'll have a different way of looking at things and will be able to offer their own expertise.
Your video brief isn't a finished article. It provides the base of your project which can then be built upon and finalised with your chosen agency.
This is a two way street and you should be able to lean on your agency for ideas and inspiration. They shouldn't just take your idea as it currently stands. They should apply their own thoughts and ideas as they have years of experience.
Learning to trust your chosen video production agency early on will help deliver better results for your business in the long run.
If you can't trust your agency then you shouldn't have partnered with them in the first place.
Video Brief FAQs
Let's take a quick detour for just a second and look at some frequently asked questions relating to video briefs:
What Sort of Projects Are Video Briefs Used for?
The video brief is a document used across a wide range of industries.
This includes:
Education
Technology
Political campaigns
TV agencies
Finance
Childcare
SaaS
FMCG
Regardless of your industry, video is a fantastic tool.
There's so much you can do with it, whether it's being used for internal or external communications, or simply to raise brand awareness. Every single industry can benefit from using a video brief as it's important to know why your video is being made.
At the end of the day, this makes everybody's life easier. Whether you're a start up or an established business, this has to be a big benefit. Your time is very valuable and any way you can make processes more efficient is a good thing.
If you're finding it difficult to write your video brief, then stop right there. Try a different way.
Maybe you can record yourself describing your business and the problems you're facing. Some people find it easier to talk about things rather than writing them down.
As a Content Strategist I'm a little biased as I love writing. However, I understand that it's not everyones bag, and sometimes verbally describing your business can be much easier for you.
It doesn't always have to be a standard written document!
As long as you can document your ideas in some shape or form, your chosen agency can start to get to grips with your business.
Now that we've talked about video briefs in general, let's jump into the meat of it: how to write a video brief.
What Should Be Included in Your Video Brief
The most important thing is to make your video brief understandable as this is what your chosen agency are going to refer to. It's a fine balance between making your brief compact enough to retain interest, but comprehensive enough to give a good overview of your situation.
Before we dive in, it's important to note that depending on your specific project, there are different types of briefs available. It all depends on what you're trying to achieve.
For example, you could have:
Click the links above to download the relevant brief for your project.
For now, let's stick with a video brief.
So, what needs to be included?
As a base, a written video brief should cover:
An Overview of Your Business
Video Objectives
Your Target Audience and Market
Project Specific Information
What the Video Needs to Include
Other Videos You Might Like
Brand Strategy/ Brand Guidelines
Expected Video Deliverables
A Draft Script
A Draft Storyboard
Any Other Requirements
Project Timescales
Project Budget
Contact Information
How the Project will Be Awarded
Required Response
So, how do you write a video brief? Let's take a look…
An Overview of Your Business
The first thing you should explain when writing your video brief, is about your business and the sector you work in.
If you've had any initial thoughts on the type of video (perhaps it's live action, maybe it's animated) – then include that too!
Try to answer the following questions:
What do you do and how do you make your money?
How do customers currently buy from your business?
What makes your business unique within the marketplace?
The more you can offer in the first instance here, the better.
For example, if we were applying this to Canny, an overview of our business would include the following:
At Canny Creative, we create brands, websites, video, and content plans that get our clients real business results.
Currently, most of our clients come through our website, thanks to our content strategy. Because our content appeals globally, we have clients across the world.
What makes us unique in the market is our partnership based approach. We treat our clients' businesses like they're our own, rather than a quick cash grab.
This sort of simple information outlines what your business does and what makes you different. It is the bread and butter of your business in a few succinct points. Going forward, this will help frame the information that follows.
Video Objectives
If you're creating video, then the chances are, you're not doing this on a whim. There's a reason behind it, which needs to be followed through at each stage of the project.
Your goal for your video project, could simply be something like:
"We want to create an animated explainer video that helps our audience understand the technical capabilities of our product, inside and out. We want it to be animated because it'll be easier to understand that way."
This information is great as it tells your agency exactly why you're creating the video and what you want the end result to be.
You also need to include your measures of success as this helps you monitor how your video campaign is performing and lets the agency you're working with understand the criteria.
For example:
If you're hoping your video will increase sales, you need to include this in the video brief.
Why?
Because it'll change how the agency approaches your project from the outset.
Having a set of "success factors" can help all parties drive the correct response and results.
It ensures everyone knows what their responsibilities are, and will help to create the project plan.
Target Audience and Market
Regardless of the type of video you're creating, you want it to be watched. This process needs to provide some sort of value otherwise it's not worthwhile.
To ensure your video is successful, you need to define your target audience. Different types of customers resonate with different types of video content.
For example, if you identify your audience as being below aged 25, would this age group be more interested in TikTok than an audience over the age of 50?
By understanding who your audience is, you can make sure you are pitching your video content at the right level.
Check out our guide for creating your ideal customer personas.
Outside of demographic and psychographic traits, ask yourself the following about your customers:
What does their family structure look like?
What type of car they drive?
Are they a pet owner?
What newspaper/magazines do they read?
Which websites do they visit? And for what purpose?
Try to include 3 customer persona examples here.
Make sure that the people you include are the people that are going to be watching your video!
Otherwise what's the point in creating it in the first place? It needs to be seen, and more importantly people need to do something when they see it. This could be sharing it on social media, liking or commenting on the video, or clicking through to your website to make a purchase.
Essentially your video should trigger some sort of response.
Obviously this is totally different if it's an internal video used for training or recruitment. The idea behind this type of video is to educate and inform people about the company.
That's why having the purpose of your video nailed down at an early stage is essential.
Project Specific Information
Project specific information can be tricky to outline in a video brief. That's why you're looking to engage a professional for help!
But let's take a look at creating a live action video as an example. Including things like:
Our CEO is very comfortable on camera
Our office is new and modern and might be the ideal place to shoot
We have access to 3 clients on [date]
Is always good to know.
On the flip side, knowing things like:
We don't want our office to be seen as there's a lot of sensitive information in there
Talking heads are too corporate for us
We can't get access to our clients as we're tied into an NDA
Can help scope out the project a lot easier.
Having an idea here of if there are going to be interviews, where they're going to be is also good to know.
Are there requirements around length? Perhaps it needs to be a specific length to work within a sales campaign or TV ad slot.
All of these ideas go a long way to helping scope out your video project properly.
What the Video Needs to Include
As we've discussed, the more information you can provide your video production agency with, the better.
This is especially important if they are key things you want them to include in your video as this needs to clearly stated in your video brief.
For example is there a specific location you would like to include while you're filming? Or perhaps you have hired a professional voice actor. Whatever it is, make sure you let your agency know!
By asking yourself about the project specifics you can be sure you've got all bases covered. For example, as a SaaS company you might want to include:
Who our software is for
What it does differently to the competition
What is the main USP of the software
Why people should choose us
What the software looks like and how it functions
A certain location
These sorts of prompts and cues make it easier to visualise how the video might come together.
It also provides the agency with a checklist of key messages that they need to cover. This will save time later down the line as they will not need to go back and do further editing.
Other Videos You Like
If you're starting to create video content for your own business, then you have probably seen videos produced by other companies that you like.
This can be very helpful as you can show these videos to your chosen video agency to give them an idea of what kind of videos you like. They will be able to use this as inspiration when making your own video to make sure it is on the right track.
This is particularly helpful when you – or your CMO – are expecting a certain look and feel from the video.
As we've covered it can be difficult for people to describe in words what they want from a visual product, so it will be helpful to reference videos that communicate what you're trying to achieve.
Make sure you list out:
Website Link
What You Like About Them
What You Don't Like About Them
Any sort of research you have in this department is helpful!
Brand Strategy / Brand Guidelines
If you have a brand strategy and brand guidelines, then it's a good idea to include it in your video brief so the agency know the constraints of the brand.
Your brand strategy is your story, positioning, mission, tone of voice etc. your company abides by. It's important your agency knows this from the get go so they can position your video content correctly. Your video is an important part of your wider content strategy and needs to align with your brand.
Equally important is your brand guidelines. This is the rulebook for how your brand is represented visually and influences how people perceive your brand. Every brand asset needs to be consistent whether it's a brochure, website, leaflet, email campaign, or a video.
Expected Video Deliverables
One of the biggest influences of the cost of a video project, is the level or amount of expected deliverables.
At a minimum, we find most of our clients typically need:
The main video
Clips from the video to be used on social
A teaser for the video
Promotional imagery
By putting thought into the video brief now, you can mitigate cost further down the line.
You want to make sure you have everything you need from your video production company to make a big splash. Smaller clips of your main video are very versatile as they can be shared across social media platforms such as Instagram and TikTok.
A Draft Script
One of the hardest things about putting a video together, is the script itself.
However:
It's also one of most useful tools to help gauge the cost of a video project. So if you have even a vague idea of a script, include it in the brief!
Again it doesn't have to be anything too comprehensive. The main thing is to give your chosen video agency an idea of how long your script is and the time it will take to execute it.
A Draft Storyboard
If you don't have a script, perhaps you've drawn out a draft storyboard?
If not, could you?
Stick men and scribbles are fine! At this stage, anything is better than nothing as this still acts as a visual aid.
If you're struggling to draft a storyboard, then see our example below for some guidance.
Any Other Requirements
It's easy to let your imagination run wild, and then you end up with a whole bunch of crazy ideas. But, it's worth noting down things like:
We'll need an audio soundtrack (original or stock?)
We might need some sound effects
Actually, we need a drone to fly over the city skyline
We want to interview a customer for a case study or testimonial
Additional requirements like these can make or break project budgets. Especially if you need shots from a helicopter!
These questions will also help you plan the logistics of your video. For example, if you're recording interviews and featuring a range of people, you will need to check their calendars and arrange a day to shoot.
There's lots of things to take into consideration so it's important you understand any possible constraints that could affect your project.
Project Timescales
This question often helps video agencies to decide whether they can be involved with your project or not.
If you're looking for a rapid turnaround time, and the agencies you reach out to have a lot of work on, they might decline the offer to work together.
"ASAP" is not an acceptable answer when talking about timescales either. There needs to be a reasonable level of understanding here, things don't just happen overnight.
Make sure you outline the following:
Deadline for brief submissions
Invited agencies to present proposal
Agency appointed
Project ready
Go live (if applicable)
Having an idea of project timescales beforehand helps both you and your video agency prepare for the project.
Project Budget
Include a suggested budget if possible, if not, a budget range.
Video is one of the hardest things to budget for, because until the idea is fully fleshed out, then you don't know what you're in for.
Lots of things can affect the overall cost of a video including the location you choose, the amount of people required, and the style of video you choose.
However, having a budget range you're working within is super useful!
Contact Information
To ensure everything runs smoothly, there needs to be a lead point of contact in every video project.
One voice of reason that can be used to add balance to the discussions, and go between both the agency and the company.
This person should know the project inside and out. From goals and objectives through to audience personas and competitor information.
Clearly listing out the details of the project contact, and the best time and way to get hold of them, will make things run a lot smoother.
The video agency should also do their part here and once the project kicks off, they'll assign a member of staff (usually an Account Manager) to handle their side of the communication.
At Canny, we assign a dedicated Account Manager to each of our projects so you know who you're dealing with from start to finish.
We know there's nothing worse than having to repeat yourself over and over again when speaking to several different members of staff.
When partnering with us, you can be sure you've got a central point of contact to guide you through your video project.
How the Project Will Be Awarded
If you're considering working with a number of agencies, or firing out your video brief to several choices, then you need to make sure they know how the project will be awarded.
For the record:
We don't believe in distributing your brief to a huge number of agencies. It's not respectful of their time.
That said, we appreciate you'll want to collect several proposals and opinions. 3 to 5 agencies is a fair number to approach.
Typically people assign a percentage of awarding criteria to the following elements.
Cost/Value for Money
Quality of Work
Previous Experience
Alignment to the Video Brief
Suitability of the Agency
There are any number of factors you could use to judge the responses.
It's normal to write into your video brief, the percentage and weighting of each of the awarding criteria.
This helps to show your video production agency what's most important in your decision making process and allows them to tailor their responses accordingly.
Required Response
You need to let your agency know what you're expecting back, by when, and how to submit it.
This could be as simple as:
A written response to the brief
Examples of relevant work
Testimonials from happy clients
Make sure you also include:
The email address to submit the proposal to, and the date by which you're hoping to receive your submissions.
The 'Do Nots' of Writing a Video Brief
Now that we've covered the ins-and-outs of writing a good video brief, let's look at three things that you should avoid at all costs.
Do Not Send Your Video Brief to Everyone
There are thousands of video production agencies out there, but you don't need to send you brief to every single one of them. Be selective in your search and narrow your list down to 4 or 5.
Make sure you have carried our some thorough research beforehand including looking at examples of their previous work and reading client testimonials.
This will give you an idea of what they're like to work with and what type of video content they're capable of achieving. If you think they look like a good fit for your project, send your video brief to them.
One generic email with twenty agencies copied in just isn't acceptable.
This scattergun approach is very obvious and will likely result in the agency declining your offer to work with them. It's not respectful of their time or their work, and you're going to end up looking a bit silly when nobody replies.
Also keep in mind that if you send your video brief out to twenty agencies, you're likely going to have to field twenty phone calls. Imagine having to repeat yourself over and over again!
Save yourself the time, effort, and indeed the breath, by being picky in your decision making! It'll help everyone in the long run.
Do Not Skip Over the Budget Section
Budgets are important. They help to align expectations.
You don't need to list every single detail out, but having a rough idea of what you could possibly invest, is better than no idea at all.
Also, don't be closed off to being at least a little flexible. There might be much better solutions available at a higher investment level.
Do Not Forget to Include a Timescale Around your Decision
Nothing is worse for a video agency owner, than projects stuck in the "possibly / possibly not" pile indefinitely.
In a video agency, you're trading time for money, so being able to plan your workload is key.
Make sure you're clear around when decisions will be made, and stick to the timescale you set.
It's Time to Reach Out to Video Agencies
Now that you've learned how to write a video brief, and created your shortlist of video agencies, it's time to start reaching out.
If you're still not sure on how to find a video agency, you should contact us to discuss your project in more detail. We'd love to hear from you!
So, it's time to get kick start the process.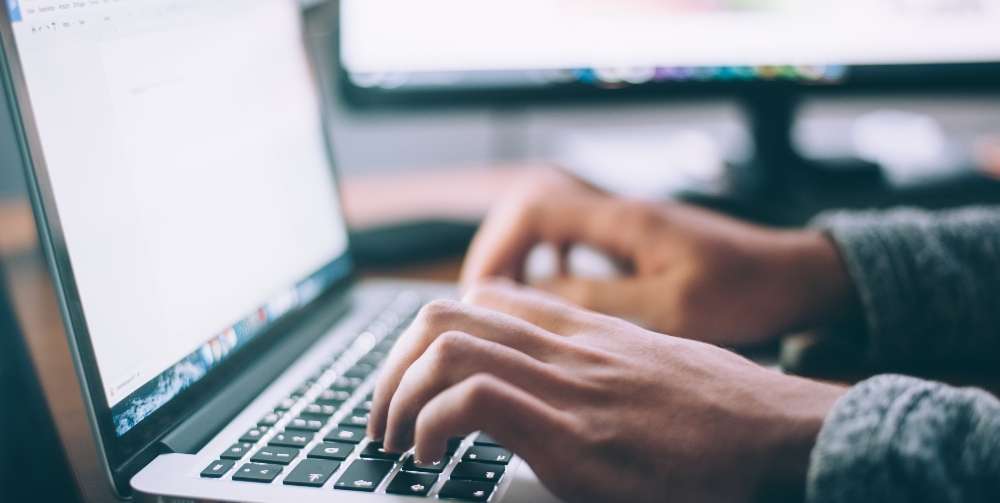 How to Write a Video Brief (Free Video Brief Template Included!)
A video brief is an important document for both you and your chosen video agency.
From managing expectations to keeping the project on track, this will act as your go-to manual. As your video project progresses so will your video brief.
This is not something set in stone, and will grow as your ideas evolve and start to take form.
Maybe you originally thought an idea was good, but in practice, it just doesn't work. That's absolutely fine and is all part of the process!
However, having a video brief is fantastic starting point as without it, you and your agency are working in the dark. This will lead to a lot of frustration and guess work – which is not the best recipe for achieve outstanding results.
Before starting the process, you want to be confident that it is worthwhile and that your video is going to achieve results for your business.
Otherwise what's the point in engaging in video production in the first place?
Other Design Brief Templates in the Series
As well as The Video Brief Project Template we've also created a whole range of other brief templates that you download and use completely free.
So, no matter what sort of creative project you need to write a brief for, we've got you covered. Check them out below: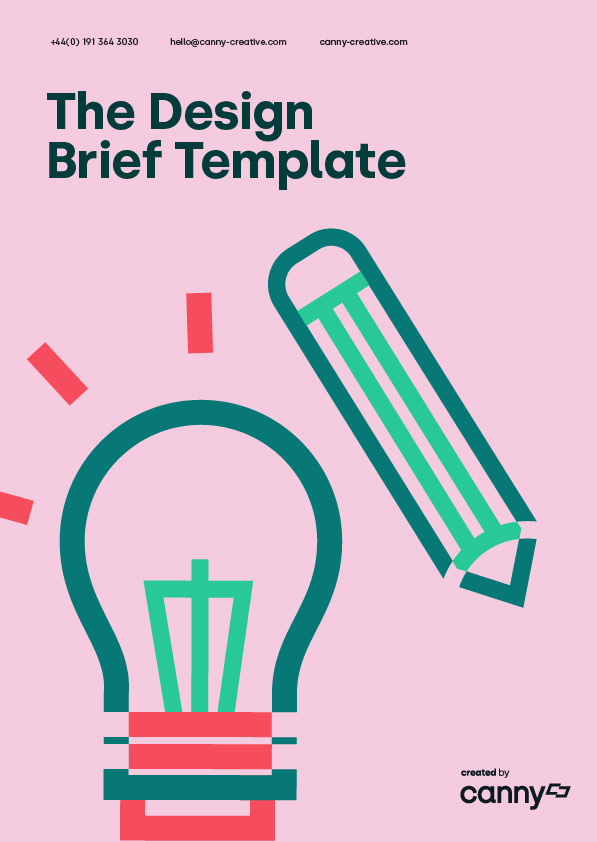 The Design Brief Template
The Design Brief Template will help you get the foundation for any design project right. It's a good all rounder!
From graphic design to interior design, no matter the type of design project you need – The Design Brief Template is sure to help you out.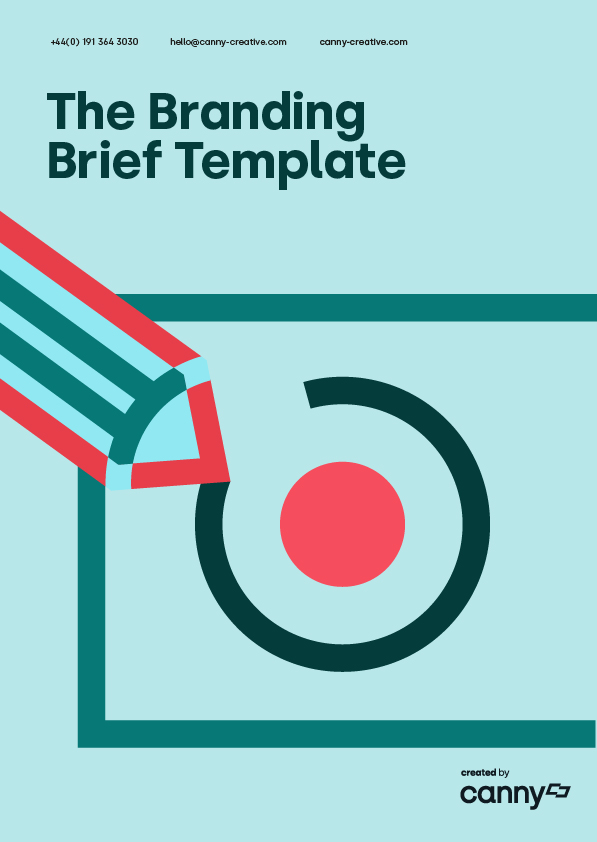 The Branding Brief Template
The Branding Brief Template will help you get the brief for your company branding project right.
From straight up branding projects for small businesses, to the full scale branding of larger companies – The Branding Brief Template has all types of branding projects covered.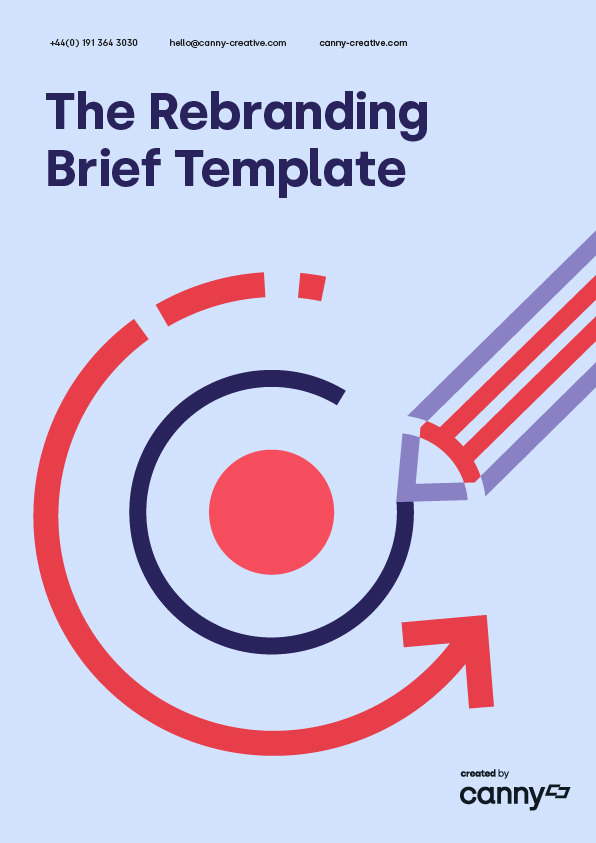 The Rebranding Brief Template
The Rebranding Brief Template will help you get the brief for your rebranding project right.
From smaller rebranding projects, to full scale enterprise rebranding – The Rebranding Brief Template has all sizes of rebranding projects covered.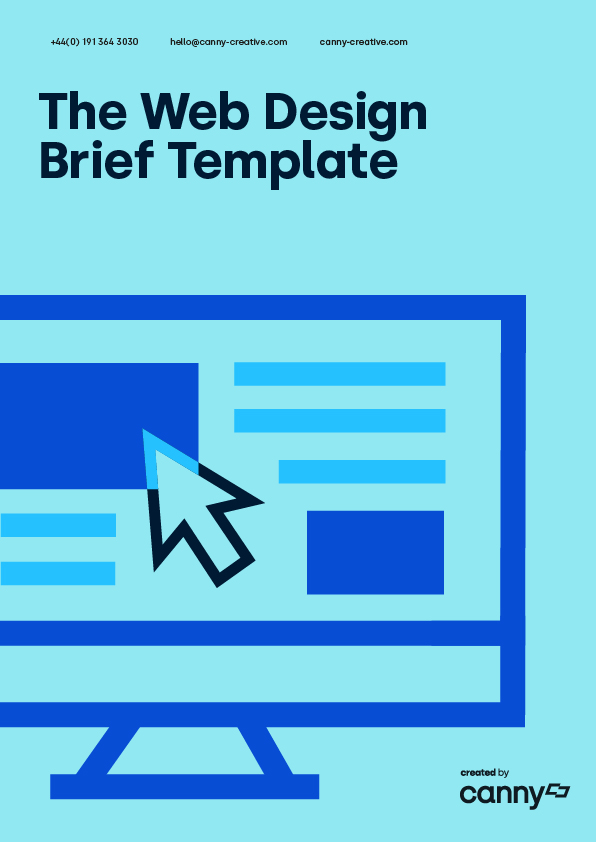 The Web Design Brief Template
The Web Design Brief Template will help you get the brief for your web design project right.
Whether you're creating a new website for your business, or redesigning your existing website – then The Web Design Brief Template is going to be useful.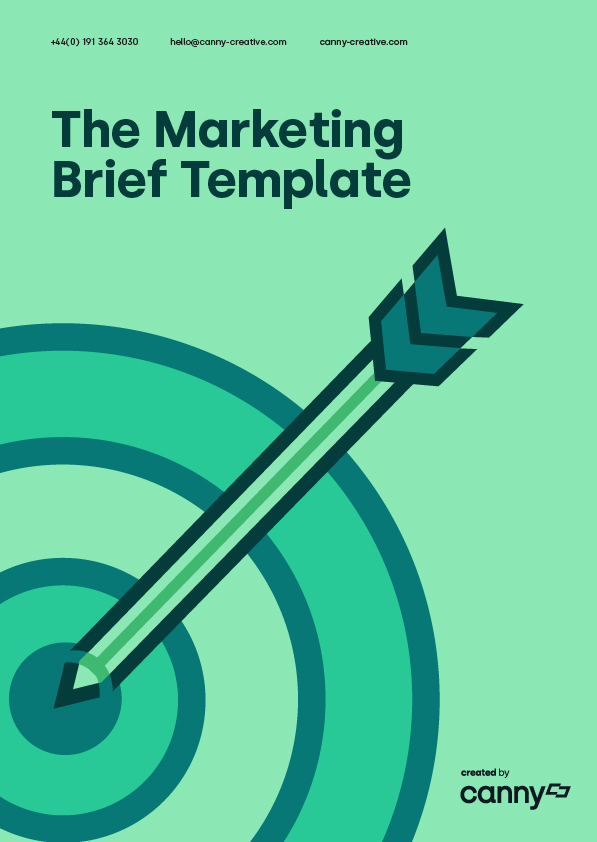 The Marketing Brief Template
The Marketing Brief will help you get the brief for any of your marketing projects right.
Whether you're looking to grow traffic to your website, or increase conversions from existing traffic – then The Marketing Brief Template is here to help.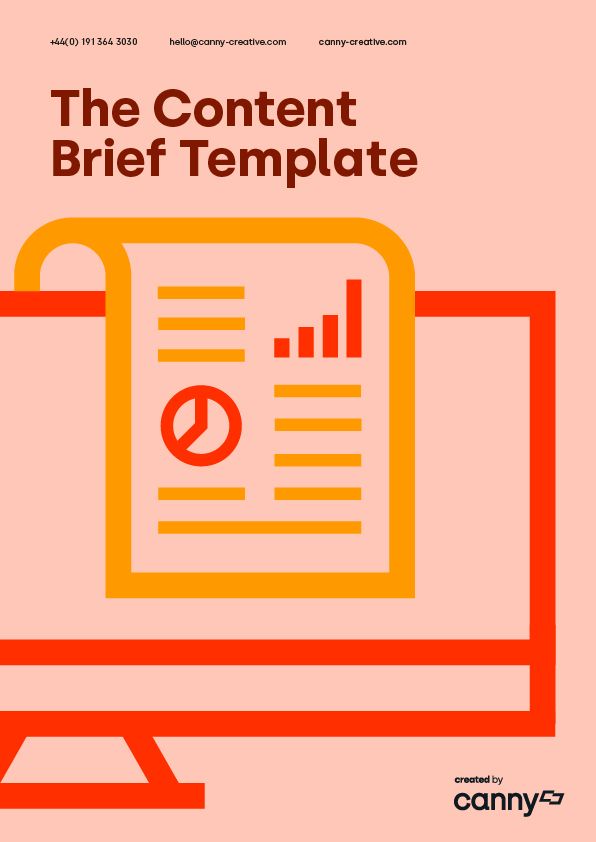 The Content Brief Template
The Content Brief Template will help you to generate interest in your brand/business in no time!
This brief is perfect for marketers out there looking to work with an agency to strategise, create, and market their content. With content marketing becoming a must in business – The Content Brief Template is designed to help you progress your own content marketing strategy.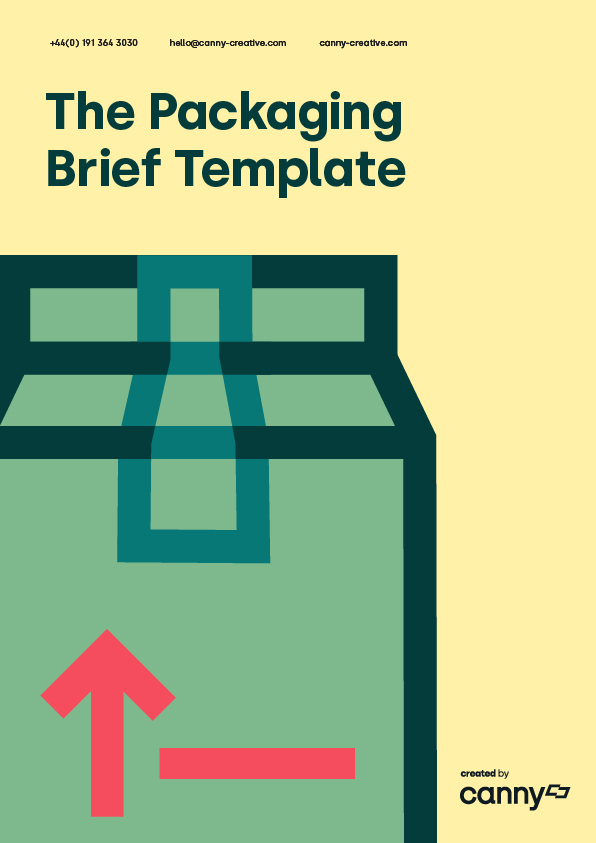 The Packaging Brief Template
The Packaging Design Brief template will help you communicate the needs of your packaging project.
From cartons and bottles to boxes and envelopes, knowing what to include in your brief can be confusing – that's why we designed The Packaging Design Brief template, to help you make sense of the packaging madness.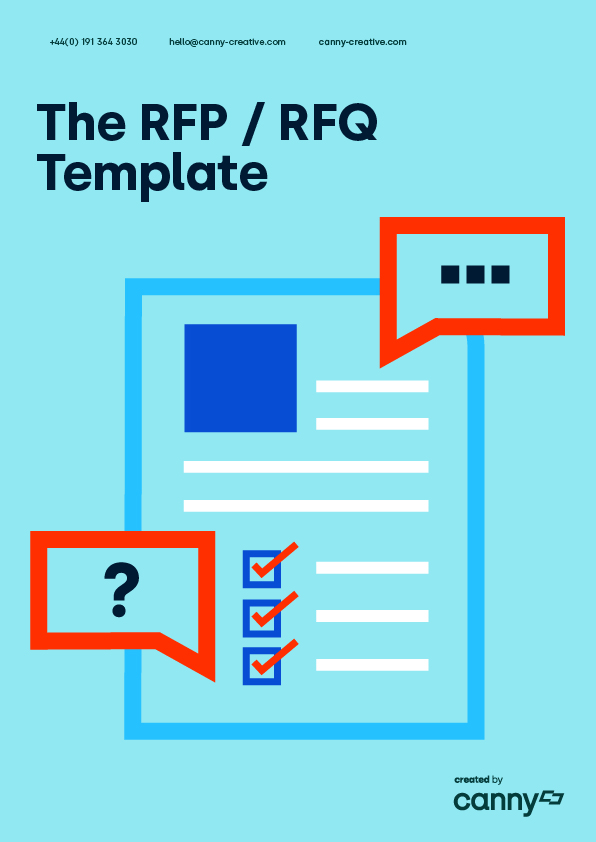 The RFP / RFQ Template
The RFP / RFQ Template will help you to create an easy to understand document that communicates the needs of your project.
Whether you're embarking on a branding, web design, brochure design, packaging design, or any other type of design project – then The RFP / RFQ Template can help.
The Creative Brief Template
The Creative Brief Template will help you get the foundation for any creative project right.
From understanding your project objectives, to identifying your project budget – The Creative Brief Template is sure to help you out.
The Project Brief Template
The Project Brief Template helps you outline exactly what is required your next project regardless of what you're working on.
From identifying your project name, to budget and timescales – The Project Brief Template covers all bases.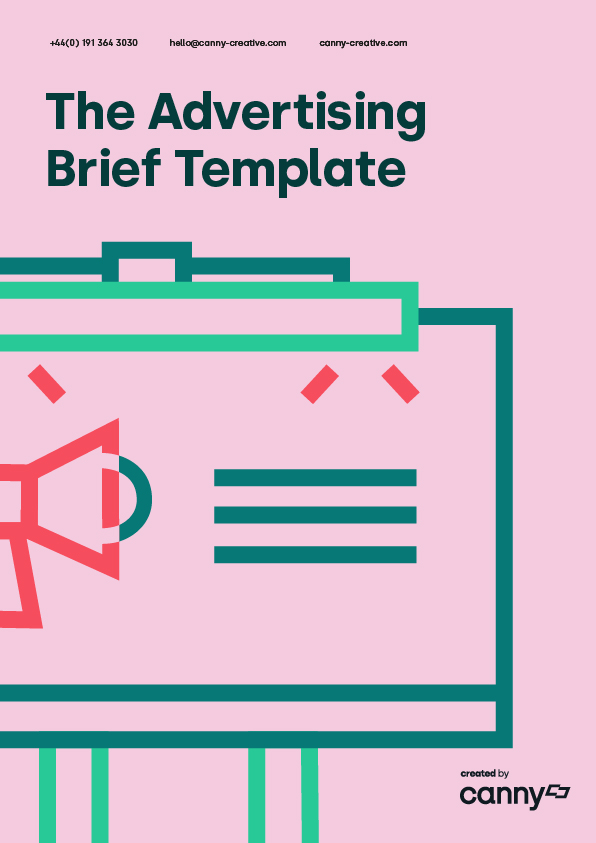 The Advertising Brief Template
The Advertising Brief tells your chosen agency everything about your advertisement or campaign.
From understanding your project goals, to detailing examples of work you like – The Advertising Brief Template is sure to help you out.