Conducting an effective marketing meeting is one of the most difficult aspects of a marketers role.
You want to make sure the meeting is a productive use of time and that it has a purpose.
Marketing meetings are an absolute necessity as they are used to discuss key business updates, report on strategies, brainstorm ideas, and so much more.
If you find conducting a marketing meeting a struggle and always feel as though they go off on a tangent, then you've come to the right place.
We'll be walking you through the process of conducting a marketing meeting so that you can run more efficient meetings in the future, and ensure that everyone is organised, focused, and on time.
We've also created a free marketing meeting agenda template for you to input your own information.
Why Are Marketing Meetings Important?
Marketing meetings play a crucial role in any business as they provide dedicated time to concentrate on specific marketing-related tasks and items.
These meetings can either be held with the marketing team only, or with other departments in the business depending on the purpose of the meeting. For instance, a marketing team will have a weekly (if not daily) meeting to run through their tasks for that day.
However, bigger marketing meetings to discuss strategy and future plans would involve other departments and more senior members of staff. It all comes down to the purpose of the marketing meeting and what you're trying to get out of it – something we'll be covering later in this post.
Regardless of who is attending, these marketing meetings are a great way to communicate news, address concerns, and set goals by making sure everyone is on the same page.
Sending an email is great, but there's nothing quite like getting everyone in the same room (or on Zoom if you're remote-only) to discuss ideas and a plan for moving forward.
How to conduct a winning marketing meeting
Now we're into the meat of the post – how to conduct an effective marketing meeting.
From setting a marketing meeting agenda, to inviting the right people, see this as your ultimate guide.
Let's jump in.
Confirm your marketing meeting agenda
One of the first things you need to do is to understand purpose of the meeting as this sets the agenda. There's no point gathering everyone in one room if there's no need for it.
Here are some of the various marketing meeting agendas for reference:
Strategy meeting
Team updates
Brainstorm session
Weekly/ monthly reporting
Planning session
Market research meeting
Social media meeting
Annual recaps
These are just a few examples of different types of marketing meetings, but understanding why you're holding the meeting serves as a good anchor point.
It means you're less likely to off on a tangent as if you're in a social media you should be talking about LikedIn, Instagram etc and in a reporting meeting you should be talking about topics such as performance and ROI.
You get the picture.
Once you've set the purpose of your meeting it's time to think of quality marketing meeting topics.
This brings us onto our next tip.

Think of quality marketing meeting topics
Having a marketing meeting agenda is one thing, but what about the topics you're covering?
You need to identify topics that align with your agenda and aren't likely to send you down a rabbit hole.
For example as noted above, if you're holding a social media meeting consider topics such as:
What social channels are we seeing the most engagement on?
What social channels are underperforming?
What social campaign has worked the best this quarter?
Should we be investing time into paid social?
Is the tone of our social right for our brand?
What are our social media goals and are we achieving them?
Should we explore influencer collaborations?
These are just a handful of topics you might cover in a social media marketing meeting to make sure you're analysing the right areas of activity.
The most important thing when it comes to identifying marketing meeting topics, is to think about the purpose of the meeting. What are you discussing and why?
This allows you to build topics that are relevant and meaningful to the meeting being held.
Assign a leader to the meeting
Easily one of the best ways of conducting an effective marketing meeting and making sure it remains on topic, is to have someone lead the meeting.
This person is in charge of keeping the meeting on track so that it doesn't go on for an eternity. It's quite easy to go on a tangent, but this person is responsible for getting it back on course, ensuring that the meeting is a productive use of everyones time.
We'd recommend assigning another member of the team to take part to act as a note-taker, that way everything is recorded and can be distributed to members of the team once the meeting has concluded.
Top tip: When taking notes during a marketing meeting, ensure that the person jotting all of this down is using bullet points. You don't want to loose everyone's attention because they're too busy trying to write everything word for word.
Share your marketing meeting agenda early
Share your marketing meeting agenda early so that all attendees have time to prep beforehand.
We'd usually advise sharing it a few days in advance so that everyone has time to plan. For instance, are you relying on the sales team to bring some figures to the meeting?
If so, they don't want to be told about this on the day as they'll have to access different dashboards. Make sure you give everyone attending the meeting enough notice of what's going to be discussed so that they can be ready in advance.
Sharing the marketing meeting agenda helps keep your attendees in the loop and helps the meeting run smoother from the outset.
Define goals of the marketing meeting
Professionals are busy and no one likes being dragged into a meeting for the sake of it.
Once you've defined the purpose of the meeting (i.e. social media meeting, planning session etc) you need to work out what you want to get out of it; there needs to be a desired outcome.
For instance at Canny, we have a daily stand up every morning at 8:30am. We don't just do this because we fancy standing up for 10 minutes and chatting about what we had for tea the night before, we do it so that everyone knows what they're working on that day.
The idea is for each person to outline any blockers or dependencies they have on other people that relevant team members can work together. This way tasks get completed much quicker and everyone is kept in the loop.
The same concept applies to your marketing meeting.
Define the goal, and make sure everyone understands what you're aiming for.
Put your meeting in the diary
Make sure you've added your marketing meeting to the diary so that everyone knows it's happening.
Sending a follow up email is great, by having it in the diary means it can't be forgotten about. People's schedules change all of the time and it can be easy for a meeting to be pushed to the bottom of the priority list.
You should also set a reminder 10 minutes before the meeting takes place to notify people about it.
Having it in the diary also means your attendees will be notified incase you have to cancel it instead of you having to send an email (and perhaps forgetting to include everyone in it).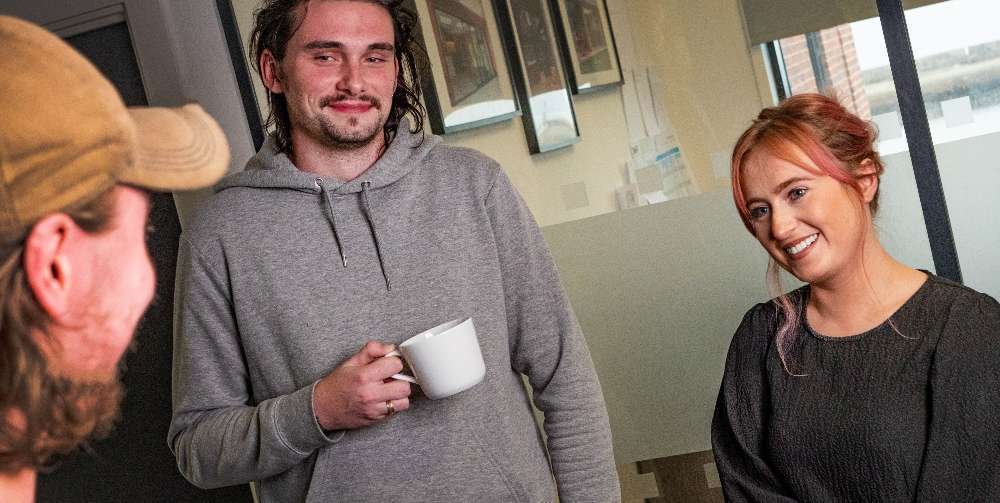 Outline who will be attending
Now that you've got your marketing meeting agenda and topics, it's time to invite your guests.
When it comes to choosing who needs to attend, you need to consider whether or not this person needs to be there.
You should only be inviting relevant people to a meeting otherwise it's a waste of their time. For instance, does someone from HR need to be there for a social media meeting?
If not, then leave them off the list. This needs to be a valuable use of their time and should lead to a productive outcome.
End with action points
No matter what is discussed within the marketing meeting directly, you should always recap with action points.
These are the key takeaways from the meeting so that everyone knows the next steps.
If you want your marketing meetings to succeed then you need to make sure that for every issue, you are providing detailed ways of overcoming that issue.
Recapping it all at the end will make sure that everyone within that meeting is on the same page.
Gather feedback
Gathering feedback from your meeting marketing is crucial as this allows you to plan even better meetings in the future.
You should create a poll or survey which you can send attendees via email to find out what they thought of the meeting.
Perhaps there are some areas you can improve on or tweak going forward?
At Canny, we follow the EOS model (Entrepreneurial Operating System) and we have a meeting every Wednesday to discuss issues and tasks for the following week.
At the end of the meeting, each attendee scores the meeting out of 10 and we discuss ways to improve it next time.
Gathering feedback and insights is key as you want people to get value out of your marketing meeting.
Champion success and celebrate your wins
It's important to celebrate your successes during your marketing meeting as you need to recognise the positives.
Whilst there's always going to be some issues and it's important to address these, it's equally as important to celebrate your wins.
For instance using the example of a social media meeting, has a particular campaign saw a jump in engagement?
If so, say that!
Has a particular blog attracted lots of good leads?
If so, say that!
These successes also help to keep people motivated as they can see the good work they're doing.
Consider remote workers
If you're hosting a hybrid meeting, then you need to consider the needs of your remote workers.
As they're dialling in from a different location, it's important that they still feel included and engaged in the meeting.
Physical distance shouldn't be an issue as you should plan your marketing meeting agenda with remote employees in mind. For example, if there's an interactive part of the meeting where attendees are writing on whiteboards on sticky notes, consider how remote workers will participate.
Businesses with remote attendees must consider the following:
The platform used to run the meeting (is it easy to use and navigate?)
Your current connection (is the signal strong?)
How will you get them involved (is there anything they can't interact with?)
Any slides you might have ready (are they loaded into the meeting feed?)
Since we're on the topic, should we look at virtual marketing meetings and how you can turn those into wins too?
Tips for Better Virtual Marketing Meetings
Lots of companies operate on a remote-only basis and don't actually have an office.
However, marketing meetings still need to happen, so how do these tips apply to the virtual space?
As well as the pointers outlined above, there are a few extras when it comes to hosting a successful virtual marketing meeting. There are naturally more obstacles to overcome (keyboard fatigue, distractions etc) so it's important you know how to make these meetings a valuable use of people's time.
Make sure mics are muted
There's nothing more annoying than the echo on a Zoom call when marketers have forgotten to mute their mics.
It might not help you run winning virtual marketing meetings in the same way as setting your meeting agendas will, but it will ensure that no information is lost in the noise.
Furthermore, it will cut down on the number of times the facilitator has to hit pause to tell people to turn off their mics.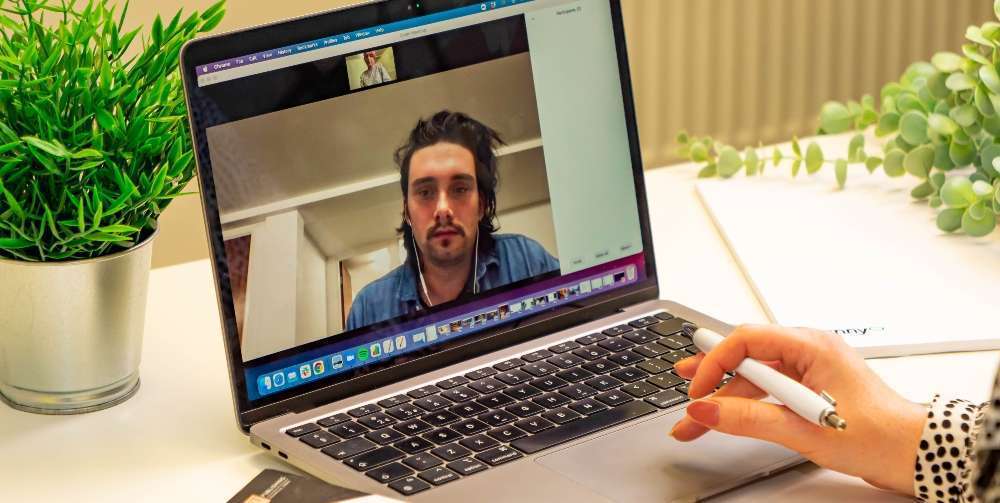 Ask people to turn their camera on
When employees are remote it's a lot easier for them to become distracted.
If some of your attendees are working from home, you could ask them to turn their camera on as this can help keep them more engaged.
By establishing a visual connection and humanising the meeting, it encourages participation and accountability.
It's also easier to build rapport among team members, improving communication clarity through visual cues, and creating a sense of inclusion. This helps break down the barrier between the physical and virtual setting so that all employees feel valued.
Consider gamification
Gamification: the idea that anything can be made engaging when you come at it from the angle of competition.
In a virtual environment, this can be particularly effective in enhancing engagement by incorporating game-like elements such as quizzes, interactive polls, or challenges.
This way participants are actively involved and motivated to participate which creates a sense of excitement in an otherwise potentially passive online setting. Features like points, badges, or leaderboards can be utilised to recognise achievements and create a sense of friendly competition.
Howwever, gamification doesn't always fall into the standard 'input/reward' layout that you automatically jump to whenever the word is muttered.
"…it is important to note that gamification and aspects of play can be used for much more. To build confidence in a team or individual; as a means to inspire change; as a way to learn; as a way to add meaning to rewards; as a way to promote collaboration; and, as a means to add healthy competition amidst a group of potentially unfamiliar people."
— Tom Jepson for LinkedIn, 2020
One of the examples Tom Jepson gives writing for LinkedIn is this: breaking down marketing meetings into four main parts that focus on The Hero, The Villain, Power-Ups and an Epic Boss Battle.
The idea is that by creating a journey, those within the meeting were more involved and retained a lot more of what was discussed.
How to Make Your Marketing Meeting Win (with Marketing Agenda Template)
By following the tips in this post you'll be able to improve future marketing meetings so that they are more effective and productive.
You might already utilise some of the meeting ideas shared, and if you do, props. But to those that don't, at least you now have some idea on where to begin or where to improve be it in a virtual marketing meeting or an in-person one!
Oh, and if you need some additional assistance in the marketing meeting agenda department, be sure to use or free marketing agenda template.
And remember, if you require more specific marketing support then Canny is on hand to help.
Check out our case studies to get a feel for what we can do or get in touch with our team to discuss your requirements.