You can dread it, even run from it, but something known as a marketing audit still arrives just the same.
It's something a lot of marketers will look to on occasion to ensure that everything they're doing is on the right track and generating the results that matter.
That's a very broad way of explaining it, as a marketing audit tends to cover the full kit and kaboodle, covering everything from marketing strategies, to targets — to the specific marketing techniques used by the department.
You'll gain a better understanding of what a marketing audit is as you read along. You see today, we're going to be going over how to perform a marketing audit in full (as if the title didn't explain that already).
The Marketing Audit Template
The Marketing Audit Template helps you improve your marketing efforts by identifying what works against what doesn't. Thi...
We won't sugar coat it, marketing audits aren't the funnest activities in the world, but they are necessary as they identify areas for improvement, and that's needed if you want to go on to succeed, either as an individual or as a collective (business).
That's another thing, a marketing audit is something that can be conducted by anyone occupying the wide world of marketing.
You'll find plenty of information below, including some pretty nifty marketing audit examples.
Should we begin?
What is a Marketing Audit?
There's no better way to start this than with a definition, one that answers the age old question: "what is a marketing audit?"
Well, let's take a look at a definition (*takes a deep breath*):
A marketing audit is an overall analysis of a company's marketing strategies and objectives in a systematic manner, used to discover problems and opportunities for growth, not to mention solutions to issues/areas for improvement that the audit finds.
Think of your marketing audit as the building blocks towards future decisions, which brings us to our next point, that being: why you should perform an audit of this kind to begin with.
Why Perform a Marketing Audit?
Your marketing audit works in parallel with your marketing strategy, one feeds the other and vice versa. All your marketing efforts require a strategy if they are to be successful, which is why it is imperative that you evaluate all previous works via an audit.
What's that saying: knowing is half the battle?
Yeah, that's the one.
You should want to perform a marketing audit as it:
Identifies areas for improvement or problems
Provides a 360° perspective of your marketing
Highlights the performance of your team
Discovers strengths in your marketing
Running an audit generally is a fantastic way of reshuffling the deck, so to speak. To ensure that you're forever developing and honing your skills to the best of your abilities. This applies to marketing, finance, or any other area of note within the business.
Who Performs the Audit?
Short answer: it depends on the business in question.
Your audit should always come from an independent standpoint, void of any biases or anything that will impact the process and its results. Which is why so many marketers seek outside help from an impartial party.
An audit like this can be conducted in multiple ways:
Self-audit
Audit from across
Audit from above
Outsider audit
There are more ways, but those you see above are the most common of the bunch. Again, who performs the audit will depend entirely on the business, so go with what works for you.
Although, we do believe that every avid marketer should be involved in a marketing audit at least once, if only to get a better feel for their work and the progress they and the business are making.
Conducting a Marketing Audit
It's time to get into the meat of it, as we look at how to perform a marketing audit! Later we'll look at why you should perform one to begin with in greater detail, but for now let's get to the main point of the post.
It's important to note that a lot of companies reach out to third parties to conduct a marketing audit for them.
They do this to eliminate any potential biases that might affect the comprehensiveness of the audit itself.
Canny understands that this can be an expensive process, which is why we're outlining every part of a marketing audit so that you can do it yourself.
Or if you do seek the help of another, have a rough idea as to how they even go about completing a marketing-orientated audit.
Create An Inventory of Assets
Know that there are multiple types of marketing audits out there. They can be as targeted or as broad as you make it. Some cover the entire department (which obviously require a lot more info), whereas others target specific campaigns.
Audit Tip: Look at assets from a recent time period. Odds are you'll probably be running multiple marketing audits in future, so try to be as specific as possible.
The best way to start your marketing audit is to create an inventory of assets. Doing so will ensure that your findings are streamlined, and aren't too broad to the point of confusion.
For example, you might choose to analyse your email marketing efforts between the months of October to December.
This is very specified, and will make conducting a marketing audit pretty simple as you know what data to analyse. Large scale marketing audits are the equivalent of going up against a leviathan, but are doable.
They'll just take longer to complete.
Outline All Marketing Goals/Objectives
Your next step is a somewhat simple one: lay out all of your marketing goals and objectives. An effective marketing department's goals/objectives should align with the overall objectives of the business.
Here's a quick rundown of some marketing objectives for reference:
Increase engagements
Grow customer base
Generate leads
Entice existing customers
It's important that you separate your goals, outlining long term and short term goals. This will allow you to assign priority based on what you hope to achieve in the next quarter, versus the next year.
Ideally, you should have short term and long term goals ​​— this is marketing 101. So if you're a startup thinking only about the here and now, it might be time to think big picture.
When putting your goals/objectives in order, from most important to least important, you should always take into account budget, time and other resources.
You're outlining your marketing goals/objectives to act as a baseline. How else are you to measure your successes (or failures)?
It's Time to Gather the Data
It's data time, which could be considered the most time consuming part of the marketing audit process. That being said, there are some channels out there with built in metrics that generate graphs and pie charts for you (very helpful to have).
This is why you should always choose the channels that come with these features. For any SEO-based audits, signing up with a site like Ahrefs is more than ideal given the amount of info you can pull from it!
So, what sort of data should you be looking to gather? Well, the answer depends on you really, and the areas you're analysing within the audit.
For Social Media: Likes, comments, shares, click-through rate and any other form of engagement.
For Websites:Bounce rate, conversion rates, click-through rate and the average time spent on a page.
For SEO: Keywords, CPC and organic traffic through your content marketing efforts (if applicable).
For Emails: Open rates, subscribers, click-through rate and how many people actually unsubscribe.
Most of the marketing audit examples we've seen simply outline the data without doing anything with it. Try to always come at it from a return on investment (ROI) type of angle.
Doing this will highlight room for improvement and areas where you're slacking. That being said, you should always think about word of mouth marketing and your overall reach.
If you know a campaign is creating some buzz but isn't helping your ROI, then you might want to make an exception.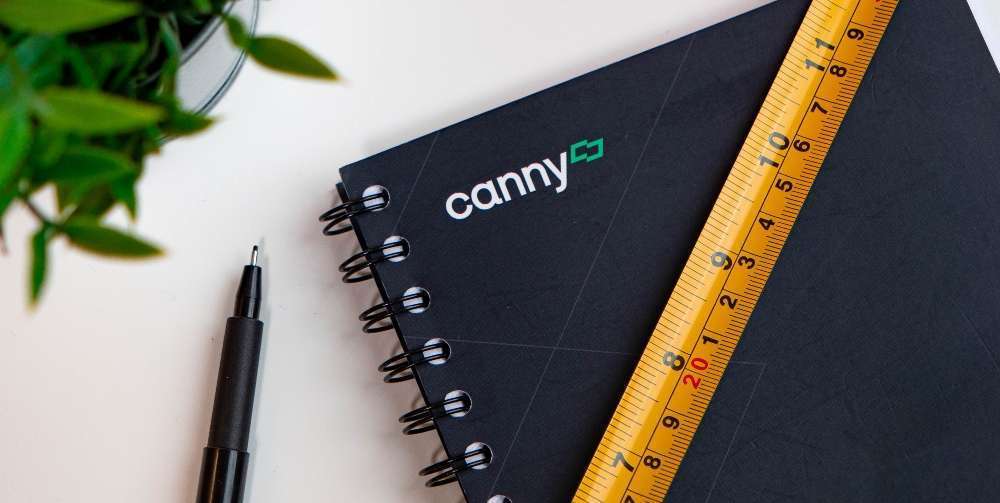 Compare Results to Goals
Now that the time consuming part is out of the way, it's time to compare your results to the goals you should have mapped out already.
This can be pretty tricky, like trying to wedge a square shape through a circular hole, or at least that's what most marketers believe.
If you're struggling to complete this part of the marketing audit, then it's probably because you've set your goals too high, and they aren't as targeted as they should be.
We get it, it's hard to compare your results to your goals when conducting a complete audit of your marketing efforts. There are just so many variables and combinations. It's why you should be looking to see what your competitors are doing.
Comparing your results with your competitors will ensure that you're on the right track, and don't have unrealistic expectations when it comes time to evaluate all your hard work.
You won't be able to track everything via your competitor analysis, but the info gained should be more than enough to go off of!
Identify Issues and Gaps
At this point you should have more than enough information to begin formulating the skeleton of an action plan. But first, you need to identify the areas that have issues or gaps that need feeling.
For example, broken links on your site/within a blog post, that's an issue.
Some of you might groan at the thought of making some real changes, but isn't that the reason you conducted an audit to begin with (to identify problems and solutions)?
The size of these issues and gaps will depend on how you've approached certain marketing strategies and your goals and objectives.
You might find that you're getting a lot more traction on one social media platform than the other. And there's nothing wrong with scrapping one social channel if it isn't working for you.
Especially if your ROI is better served elsewhere.
Adapt, Overcome and Optimise
We could have also named this section 'action plan' but 'Adapt, Overcome and Optimise' was a lot snappier.
Adapting to your marketing audits should be your primary objective, there's no question about it. Like we said, you running an audit is so you can highlight key areas for improvement, to meet your goals and objectives head on.
In terms of optimise, we meant that literally…
A marketing audit could highlight certain keywords that you aren't ranking for, courtesy of your competitor analysis.
If this applies to you, then it's time to get in touch with Canny.
For context: we are a creative agency with a deep understanding of SEO and content marketing — not to mention, content creation. You simply tell us what areas you hope to improve in (keywords or otherwise) and we take it from there.
Furthermore, if you need help with your overall content strategy, we can lend a hand with that too.
You shouldn't be running into the same issues with every passing audit, so let's get it sorted to make sure that your next audit is a simple one.
Completing a Successful Marketing Audit
Every marketing audit you conduct will be different in some way or another, but all should have a similar approach, at least from the perspective of the person running the audit outright.
You see, there is a way to make sure that every marketing audit you run is successful. We can name off a bunch of marketing audit examples, but without these components, you might as well not conduct one at all.
That's how important they are in the scheme of things.
Your Marketing Audit Should be Systematic
Your audits should be handled efficiently, and with an acute level of precision. After all, you want your results to be as accurate as possible to aid you in your marketing efforts moving forwards.
The goal is to plug gaps and isolate issues, which you can't do effectively if you aren't approaching the audit from this mindset.
One of the best ways to categorise your marketing audit is to separate certain elements — this will also help you identify the type of audit you want to conduct. There's marketing strategy audits, macro environment audits and micro environment audits.
Let's do a quick rundown of each, to help you be as systematic as possible in your next marketing audit:
Marketing Strategy Audit: The most common type of marketing audit, here you align your overarching goals/objectives with your strategies.
Micro-Environment Audit: Think of this as an internal audit, one that examines what you can control from within the business.
Macro-Environment Audit: With this type of marketing audit, you'd look at all the factors outside of the organisation.
Ensure Your Audit is Comprehensive
It goes without saying, but your marketing audit needs to be as comprehensive as it can be for it to be effective in its intended purpose.
The audit needs to cover all areas of marketing relevant to what you're evaluating — as in, the type of marketing audit you're running. You might already have an idea of where the problems are, but you need to look for other areas that need a pick me up.
And remember, you'll find equally as many strengths in your marketing efforts as you will weaknesses/holes in your game.
Capitalising on said strengths will be the key in your transition into the business you know you can be.
Marketing Audits: Make them a Recurring Thing
There are some companies out there that only conduct a marketing audit as a last resort, which seems crazy to us. Like don't marketers see the overall benefits that come from a marketing-driven MOT?
Conducting frequent marketing audits routinely will ensure that you are well on your way to the grander business goals and objectives — you know, those that apply to the entire company, not just one particular department…
By running frequent marketing audits, you and the team can discover problems early, and make alterations so that your ROI doesn't take too much of a hit.

How to Perform a Marketing Audit (With Template)
Knowing how to perform an effective marketing audit should be within the arsenal of every savvy marketer, at least in our opinion.
You're only as good as your experiences, which is what makes a marketing audit so important as you're actively learning from your efforts, regardless of whether or not they were successful!
An effective marketing audit should show no bias, be as comprehensive as possible, be as systematic as possible and be a routine part of your marketing life.
We've covered everything from what is a marketing audit to the marketing audit examples that will only provide a better understanding of how to successfully evaluate aspects of your marketing and the department at large.
Every business has their own unique marketing strategy, meaning your results will always differ from those shown by your competitors.
Remember that, as most get too carried away with what their competitors are doing rather than looking at themselves and their own data.
Oh, and don't forget about us here at Canny if you require any marketing assistance, be it from an SEO level or from a general content strategy standpoint. Our team of experts are on hand so get in touch!