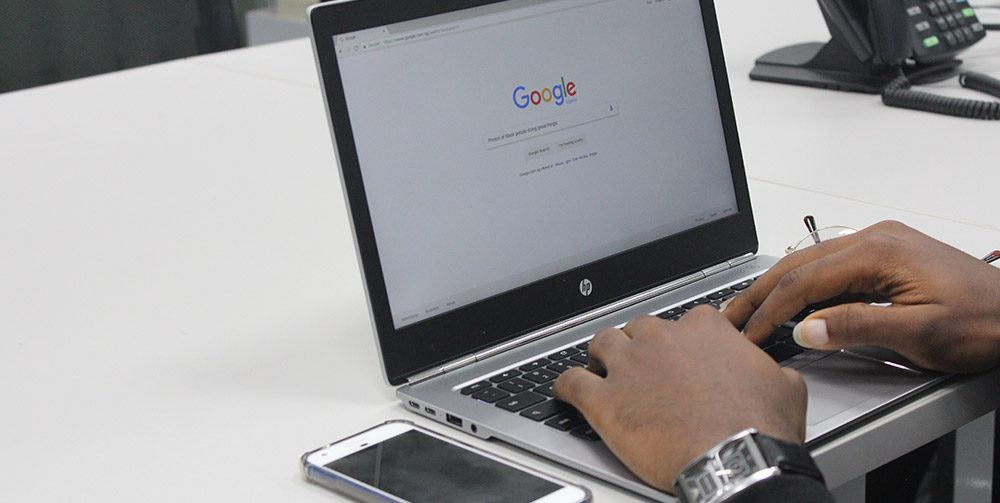 SEO has become a term that everyone knows, and for some bizarre reason, invest in blindly.
And that has become a problem.
Branding, website design, and SEO, are the three key things that we get asked for at Canny.
At first glance, we don't publish SEO as a service we offer, as there are a whole range of problems with the term, the services on offer, and the agencies or people offering it.
The term SEO has become so ingrained in the business world, that it's almost impossible to avoid.
That in itself, is part of the problem.
I'm going to put this out there early, this post will probably split readers like Marmite. And I'm not even sorry.
SEO is problematic.
Ready to find out why? Let's dive in.
What is SEO?
Let's go right back to the basics first.
SEO stands for search engine optimisation (or optimization, if you're across the pond!)
The idea behind hiring someone to "work on your SEO" is that they help you improve your website's performance across search engines like Google and Bing.
In the SEO world, we have "gurus" and respected websites such as:
Neil Patel
Brian Dean
Moz
Search Engine Land
Search Engine Journal
They often give people the low down on happenings across the search engine sphere.
They're also the first websites people tend to come into contact with when trying to learn about search engine optimisation.
In fact, the two first resources I came into contact with "way back when" where:
If you're looking for a deep dive into the basics of SEO, then they're the guides for you!
An SEO Service Primer
Before we go much further into this post, we need to clear something off.
SEO in itself is not a service. It's a collection of different services, used to manipulate search engines, by passing the right signals to Google.
Search engines rank sites based on hundreds and hundreds of factors.
Again, good old Moz have a pretty comprehensive list of ranking factors.
Typically though, search engines are looking for sites that:
Are fast to load
Have a low bounce rate
Feature great content
Get linked to frequently
Are correctly tagged and marked up
Good in-depth websites, that cover a topic well, and load quickly, are like gold dust for search engines.
Isn't this all a little straight forward? It is.
But there are a whole host of problems…
What are the Problems with SEO?
SEO has become a colloquial term that people use to describe everything to do with improving your website performance.
What people mean when they talk about SEO, is often a whole range of different digital marketing services.
You can't "hire someone to do your SEO" or "SEO your site."
What you're saying to me there, is that you don't understand what SEO is, but you feel like you have to have it, because it's become so embedded in the mindset of business owners.
How?
Well, because it's been oversold and people are buying into false promises.
Let's rewind.
In the old days, SEO used to be a lot easier.
People would stuff a whole load of keywords into a website, often hiding black writing on black backgrounds, and sites would shoot to the top of Google.
Magic. SEO is great. Tell your friends!
This is how the SEO plague started.
To this day, snake oil salesmen are promising the world, and because of the lack of understanding surrounding the topic – people are still buying in.
I feel like we've just covered off miles of ground. So let's break it down further.
First of all…
What Actually is SEO?
SEO is a term people use to describe the process of improving their search engine performance.
However, SEO is not actually a service, it's a term used to represent a whole range of different services, including;
Keyword Research
All effective digital marketing plans start with good keyword research.
Without knowing which keywords will best impact your business and search results, you'll instantly hit a brick wall with your marketing efforts.
Keyword Research involves mining Google, AHREFs, Keyword Tool, and Ubersuggest to find opportunities for your business.
It's no good ranking for "best coffee in London" if nobody is looking for it.
You'd likely be better ranking for the more specific "best black coffee in Soho, London."
Keyword Research is an important step in the process towards creating an effective digital marketing strategy for your business.
On-Page SEO
On-page SEO is the only time we'll use "SEO" to describe services here. Because again, it's a number of different factors taking place within a page.
On-page SEO is a term used to describe a range of things happening on your own site, both on the front end, and behind the scenes.
Tweaks being made here often include:
Speeding up your website, to make sure it loads faster
Adding meta description, keywords, and titles
Adding alt tags to images
Internally linking your posts/pages to each other
Improving use of keywords across your site
Fixing broken links
Improving the user experience
On-page SEO is everything to do with the improvements you can make to your own website.
Backlink Building
As I mentioned above, getting people to link back to your website is one of Google's key ranking factors.
The theory goes:
The more links you have, the more respected and trustworthy your site is. Therefore, we should show it higher in search results.
There a huge range of backlink strategies including:
Broken link building
Outreach
Reviews
Directory Listings
Creating infographics
Anything you can think of can probably be turned into a backlinking strategy.
That's why websites like The Hoth offer it as a service on it's own.
Backlinks make the SEO world go around, and they form an important part of a digital strategy.
Blogger and Website Outreach
Technically, this could fall under backlink building. But it's such a large topic, it too deserves it's own explanation.
The idea behind reaching out to bloggers and other websites, is to build a backlink.
But people specifically create content for this purpose alone.
Strategies you could use include:
Writing an article on someone else's site
Creating an infographic that people would love to share
Putting together a useful resource
Sending out a press release about your company
Simply asking for the link
The idea behind outreach is to raise your profile, but also, to gain a link back to your site in the process.
Audits, Reports, and Monitoring
A large part of the SEO world, is running successful audits and reports on your website.
Data mining can give you an insight into how people are using the site, what's working, and what's not.
People use tools like Hotjar, Crazy Egg, and other heat and click mapping tools to gain solid visitor insights.
These insights can then impact the rest of your digital marketing strategy.
Content Strategy, Creation, and Marketing
Content strategy, creation, and marketing, for me, is the lynchpin of any good digital strategy.
A well thought out content strategy is a great way to build more keyword opportunities into your website.
That's how we've achieved the level of search engine success we have at Canny.
We write well thought out, focused, content pieces (blog posts) that help us achieve rankings for our target keywords.
We want to rank for terms related to branding, web design, and digital marketing.
As such, our plan focuses on discussing sub-topics of those main categories in depth, and sharing our insights on our blog.
By doing that, if someone is looking for "best tea and coffee packaging ideas" – we're able to rank for that. As well as ranking for location based searches such as "design agency newcastle."
You want to open yourself up to a wide range of opportunities.
And more content, means more opportunity for your business.
As you can see, SEO means a whole range of different things. And in theory, you could have one agency or freelancer assigned to work on each element of your digital marketing strategy.
Again, this is why "I need someone to work on my SEO" doesn't make sense. It's the equivalent of saying something like "I need someone to work on my house" to a tradesman.
Which element of your house would you like us to work on?
The lack of understanding is one of the key problems with SEO.
No Focus on Business Results, Growth, or Outcome
The next problem I see when it comes to SEO, is the lack of focus on business results, growth, or outcome of the strategy.
People tend to utilise SEO to improve their ranking in search engines.
But – will that actually help your business move the needle? The first thing we assess with our clients, are their goals and objectives.
"We want to generate more leads from our website."
This goes way beyond "showing up higher in Google."
Sure – that'll help (if you target the right keywords), but there are a range of other things to consider.
If they want results fast, buy traffic, and send it to a highly optimised, dedicated landing page.
If they want long lasting results, then create a content strategy that focuses on driving traffic to relevant blog posts, and target them with a content offering.
If they have a lot of traffic already, diagnose the problem, and focus on conversion rate optimisation, rather than sending more and more traffic to a site that doesn't convert.
There's no point in doing anything from an SEO perspective, if you haven't clearly outlined the goals of the project.
The Need for SEO
As I've touched on already, people have become pre-conditioned into thinking that SEO is a must for their business.
And usually, they'd be better to consider alternative digital marketing ideas.
Rather than pouring their money down the drain with "SEO" – a term that means nothing, and services they don't fully understand they could:
Running paid ads on Instagram stories and Facebook, would likely achieve quicker short term results.
Or getting started with social media in general, is probably a better step in the right direction.
Not everyone needs to engage an agency on high retainer fees, to construct an "SEO plan" that doesn't deliver results.
There's absolutely a place for SEO services in business. However, there are definitely some better starting points for some businesses.
Yes, the strategies we mentioned above are important. But pick and choose depending on your goals!
Don't blindly hire an agency to "do your SEO." Remember – it means nothing.
The Way SEO is Being Sold
Following on from the above, the "need" people have for SEO, is being capitalised on by crooks and snake oil salesmen.
When people have been told they need it, they pay for it.
So agencies are capitalising on fear, and selling unsuitable service packages to people who don't need it.
Think about it:
If you're paying out £1000 per month for an SEO service. Is it bringing you over £1000 worth of leads or enquiries?
If not, then can it. There's a better use for that money.
We recommend each of our clients start with content strategy, because over the long term, it generates the best return on investment.
Sure, you'll have to do some legwork too – but it's a building block process.
Start laying your foundation now, and build on top of it. Eventually, the results compound, and you'll be able to outsource the whole process.
How Should Agencies Sell SEO?
We're firmly against people selling services to clients, that they don't understand or need.
And because of the pre-conditioning, business owners are susceptible to the sale of SEO.
Too many of our clients have told us that in the past, they've "paid for SEO, and didn't even know what was happening."
Then we've checked out their performance using AHREFs, and they've been completely ripped off.
The first step in buying and selling SEO services, is setting goals and objectives.
Set them, take stock of where you are now, then create a strategy to improve on your current position.
SEO services should be made crystal clear, and you should only buy what you need. Trust me, you don't need absolutely everything on offer.
If you have time, ease into it.
If you don't, buy advertising and get results quicker.
Beware of sites offering "SEO packages" that don't talk about the specific services they're offering.
SEO isn't a commodity. You can't buy it from anywhere. Well you can, but it probably won't be any good.
Just like choosing a design agency – you want to choose someone with a track record if you need help!
So, Where Do You Start with SEO?
First, get the term SEO out of your head, and try to think of what you actually need for meaningful business growth.
For most of our clients, we recommend starting with content strategy, creation, and marketing.
Simply because has the best results long term.
You can create a piece of content now, that is still delivering you results years later.
For example, our post How Much Does Logo Design Cost? Still generates us several leads in a month, even though it's now several years old.
From there, make sure your on-page SEO is taken care of, then you can branch out into other areas.
Think about it like this:
You want to get your house in order, before you let the visitors in.
Good housekeeping goes a long way when it comes to SEO. Make sure you keep on top of it!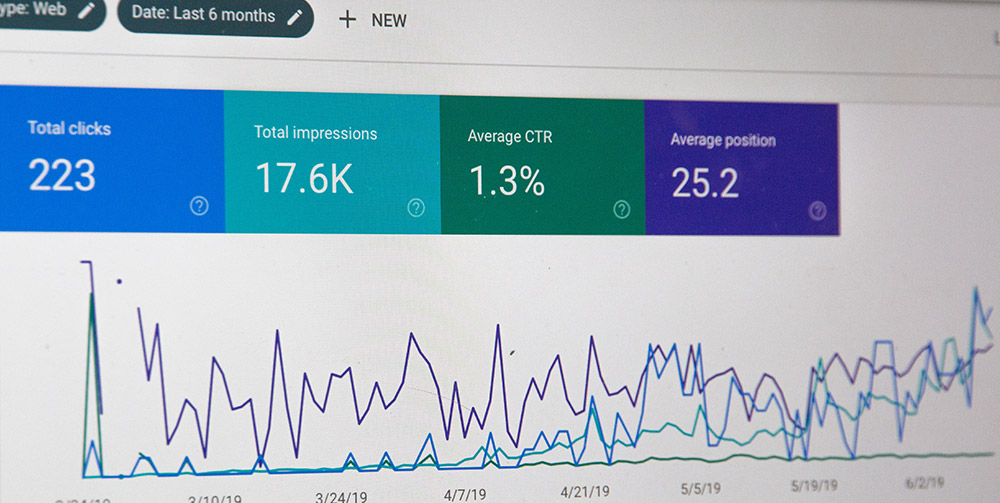 Conclusion: The Problems with SEO Explained (It's Bigger Than You Think!)
SEO is being mis-sold. And the chances are, you don't need half of the things you're being sold.
A good digital marketing strategy starts with your goals and objectives.
If you're on a high retainer rate for SEO services, make sure you know exactly what is is you're buying, and the effect it has on your business.
If you're spending significant cash, and wondering where the hell it's all going, then you need to get an answer or switch provider.
Remember "doing your SEO" isn't right. It's a term people use when they don't know what's going on.
If that's you, then talk to us about how we can help.
And in the meantime, start getting used to writing blog posts. It's going to help long term!
What do you think? Have you engaged with an agency to help with your SEO efforts? Let us know in the comments below.