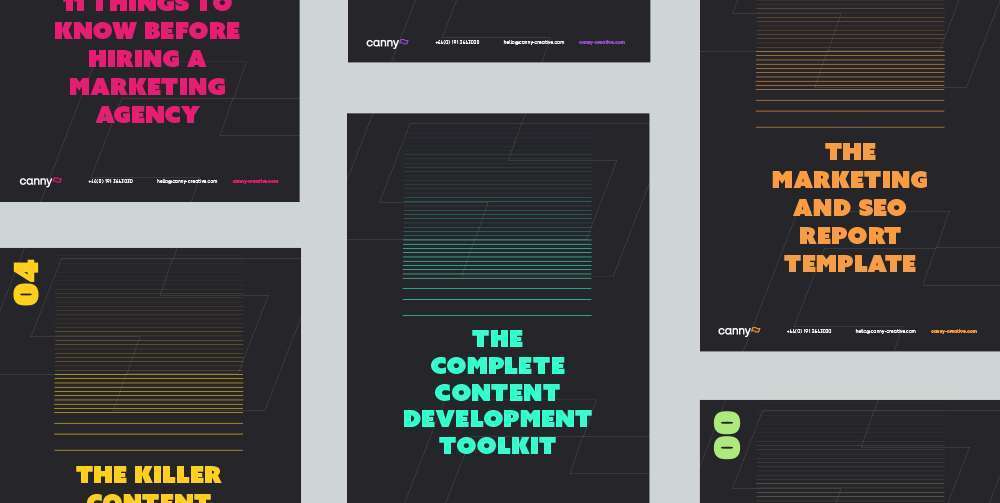 If you're a marketer, or doing anything that requires digital marketing, there's something here for you.
Here is the full table of contents:
00: How To Use The Content Development Toolkit
This just explains what everything is, and what it does.
01: Content Marketing vs PPC
This demonstrates the value of content marketing vs PPC, including some real life case studies.
02: The Complete Guide to Keyword Research
This outlines how to find profitable keywords for your business.
03: Creating Consumable Content
This shows you how to create the best content for your target audiences.
04: The Killer Content Sense Checker
This provides easy to follow logic trees for all of your content marketing efforts.
05: The Canny Content Distribution Checklist
This shows you how to distribute your major marketing projects.
06: How to Set Up Web Reporting For Your SEO Success
Hotjar? Google analytics? Google Search Console? Here's how to set up some of the most useful digital marketing tools available.
07: The Marketing Report Template
This is a top-level report that you can just pop your own stats into and voilá, your report is done!
08: 11 Things to Know Before Hiring a Marketing Agency
If you need some help with marketing and looking to hire an agency, this handy guide makes sure you go into the engagement prepared.
09: The Marketing Brief Template and Guide
This one is a fresh twist on an old classic- the marketing brief template helps guide your marketing project.
10: Marketing Resources and Marketing Tools
This is a biggie- it's a round up of all of the best marketing resources on the internet.
Well, what are you waiting for? Get it downloaded and turbocharge your marketing efforts today!