If you're looking to grow your business in Austin, then you might want to consider the various startup incubators you have in the area.
Why that is comes down to how helpful they are in your development. Taking you from aspiring entrepreneur to established name in your respective industry a lot faster than trying to go off on your own.
Incubators, like accelerators, are designed to help startups during the early, early stages of business. They provide entrepreneurs with access to things like networks, investors and co-working spaces, to name a few of the benefits.
Think of them as a way to streamline the growth of your brand. Bringing you that much closer to whatever success looks like for you.
Startup incubators come in all shapes and sizes, depending on the type of startup you are, and what you can offer.
It goes without saying, but there are a bunch of incubators available in ATX. In this post we'll be outlining the best of the bunch to help you find success that much easier.
What is a Startup Incubator?
Before we go mentioning any names, it's worth doubling down on the definition of a startup incubator. Just so you know that what you're getting yourself into is for you.
So, what is a startup incubator?
Startup incubators are collaborative programmes designed to help new and aspiring startups succeed in whichever way they deem valuable. In other words, startup incubators provide support during the early stages of business.
The first startup incubator was formed in 1959. The Batavia Industrial Center was founded in response to NY's growing unemployment numbers. Today, every state has at least a dozen startup incubation opportunities available.
Incubators are typically non-profit organizations, which are run by a mix of both public and private entities. Most associate them with universities and the business-orientated schools you've likely heard of already, like Columbia.
One of the great things about startup incubators is they aren't limited to one particular industry. Sure, some incubators will only help those in a specific industry, but there must be hundreds, if not thousands of these things across the US.
Austin being no exception to the rule. With well over a dozen incubators available at the moment. Which you'll come to learn soon enough.
What Support Do Startup Incubators Offer?
Startup incubators do just that, they incubate.
As mentioned, incubators can help founders during a very important stage of their business lifecycle. Arguably the most important stage depending on who you ask. All decisions that occur at this point will help shape brands into what they'll eventually become.
The support incubators offer are priceless to some startups. Support for brands comes in many forms:
Business Mentoring
Access to Legal Advice
Marketing Assistance
Access to Internet
Links to Investors
Access to Co-Working Spaces
Funding/Seed Investment
If any of that sounds at all interesting to you, then you're probably going to need the help of an incubator.
According to the International Business Innovation Association (InBIA), there are around 1,400 startup incubators in the United States, so finding one that works for you shouldn't prove too difficult.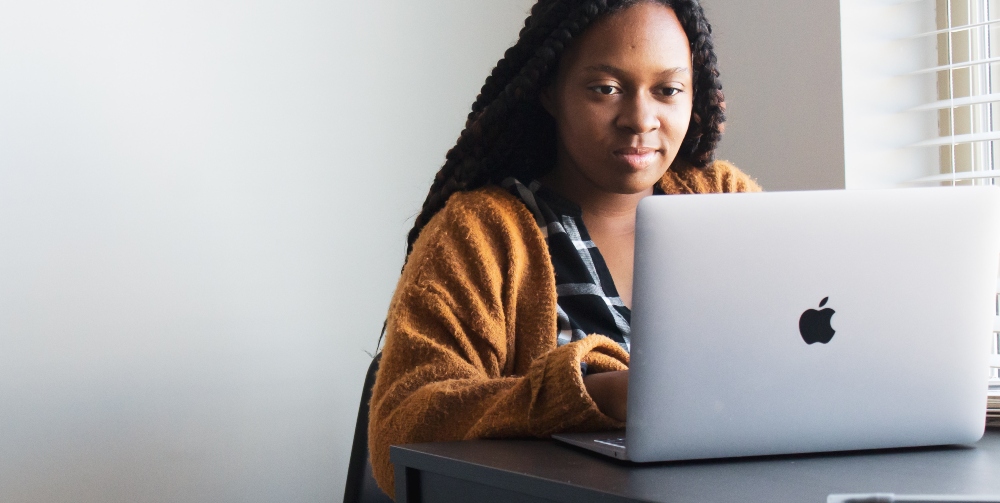 How Does the Application Process Work?
You'll need to apply to be part of a business incubator. It isn't a case where they find you and reach out. No, no. You need to be accepted first.
The application process might seem intimidating at first, but all it really consists of is a quick application form, an interview, and a decision. Think of it like your standard job application, only there's a lot more on the line.
Here's some more information that will no doubt come in handy:
Application: This process will consist of a handful of questions about yourself and the business. Some incubators will ask for you to provide an overarching business plan and any relevant experience in a business setting.
Interview: Incubator interviews aren't as intimidating as they might seem. They're quick, and typically cover questions that relate back to your initial application.
Decision: How long it takes before you find out whether or not you've been successful will vary. Some incubators receive hundreds of applications, so it can take them a little longer to make a decision.
How Long Do Business Incubators Usually Take?
Unlike accelerators, incubators for startups usually consist of a less strenuous schedule. What's more, the response of an incubator is almost always tailored to your individual needs, which can streamline the process.
In terms of how long this process will take, the answer does vary.
After all, some startups bloom a lot faster than others. And won't require the additional assistance once they've reached that sustainable peak. Others might take a lot longer before finding their footing.
It's such a cop-out answer, but here's the answer:
You stay in the business incubation period for as long as it takes.
The Top Startup Incubators in Austin
How you go about finding startup incubators in Austin is pretty simple.
You can either use one of the various search engines available, be recommended an incubator at a networking event, or you can check out our list below and cut straight to the chase!
Do keep in mind that we are focusing on startup incubators only. We aren't looking at accelerators in Austin, despite the two (incubators and accelerators) being so linked.
Accelerators are for those that have already established a base and require assistance to push them to that next level. Incubators provide support to those at the ground floor.
That's the difference.
Let's begin by looking at an Austin incubator coming out of The University of Texas. Arguably one of the very best incubators in the country for startups looking to carve out a name in the bustling tech space.
Austin Technology Incubator
Outside of being one of the best tech incubators in the US, the Austin Technology Incubator (ATI) is also one of the longest running organizations in the country. It's been around for over 30 years, empowering entrepreneurs in all kinds of unique ways.
That's right, this Austin startup incubator has been active since 1989, founded by Dr. George Kozmetsky and first led by Laura Kilcrease.
As mentioned, the ATI has set up shop at the University of Texas, and has helped countless startups over the years. Energy, healthcare and mobility are all tech areas that this incubator has helped nurture and grow.
"…We are dedicated to supporting deep tech solutions that will become the future for today's global challenges. We are an engine to growth and a stimulator to meaningful and proven economic development."
– Austin Technology Incubator
Its customized approach to support has addressed some of the world's complex problems. Which is the main goal of the ATI:
To accelerate future growth in key areas that matter to ATX and the world at large. They are an engine to growth and a stimulator to meaningful and proven economic development.

Capital Factory
From one prized organization to another.
Capital Factory is both an incubator and an accelerator, it's also "Austin's entrepreneurial center of gravity," which should tell you everything you need to know right off the bat.
It's a name that many will think of immediately whenever the topic of Austin incubators is brought up, and with good reason. The level of support offered by Capital Factory goes beyond that of other incubators in that they offer everything from meetups to co-working alongside a list of additional services.
Capital Factory say it best:
"We're home to hundreds of startups working in software, hardware & innovation. Through our vast network of mentors, investors and startup resources, we provide our startups with the tools they need to help their company grow and thrive within our community."
If you're looking for an incubator with a lot of contacts and experience, then this will be the one for you, guaranteed. There are hundreds of mentors just ready to chat, each representing a different market, be it transportation or virtual reality!
Capital Factory links startups to their first investors, employees, mentors and customers. Essentially, they give you everything you could ever need to get your dream company up and off the ground.
Economic Growth Business Incubator
Another startup incubator worth checking out is the Economic Growth Business incubator – or 'EGBI' for short – a popular choice amongst Austinites looking to hone their entrepreneurial skills in a variety of disciplines.
They believe that all businesses should be profitable, sustainable and an asset to the community, which is where this incubator's strengths lie:
In community.
If you look at their alumni, you'll see a range of unique businesses – from photography brands to painting and drywall companies. It's clear that they will help any Austin entrepreneur as long as they have drive and the determination to succeed.
You can tell it's an incubator that cares too, given the amount of information available on the website. There's an entire FAQ section dedicated to questions that most Austin-based startups will ask at least once.
EGBI provides training, coaching and support to new and established entrepreneurs who face barriers to growing their business effectively. If this sounds like it would benefit you, then this Austin startup incubator could be exactly what you need!
IncubatorCTX
Located on the campus of Concordia University, IncubatorCTX is one of the most reputable incubators in all of Austin, helping countless startups find success. Austin is a hotbed of creative types and aspiring founders, which is something this incubator knows all too well.
IncubatorCTX provides its members with co-working spaces, mentorship and entrepreneurial training. Funding is another area of expertise, helping countless startup founders bring their ideas from concept to reality.
What's more, every participating startup has the opportunity to work with various student interns and access the benefits/facilities offered by Concordia University.
"Partnering with Tech Ranch in this new venture allows our university to take advantage of the strength of Tech Ranch's brand in the area of innovation and entrepreneurship, and fulfill Concordia's mission of developing leaders in new and exciting ways."
– Dr. Don Christian, President and CEO, Concordia University Texas
IncubatorCTX also runs multiple incubator events throughout the year. Events that only heighten everything you're taught. It's all valuable experience that will go a long way in laying the groundwork of your brand.
One of IncubatorCTX's partners (Tech Ranch) is another popular incubator coming out of Austin that we'll be covering later in the post.
Quake
Quake is a venture capital fund with offices located across the United States and Europe. They offer growth continuity programs in Austin, Los Angeles and New York City, helping aspiring entrepreneurs fund their goals.
They've worked with over 350 early stage founders to develop a repeatable fool-proof process that has improved the value/survival rates of over 150 startups. Startups from all market walks of life.
Here's a quick rundown of the various areas Quake has an interest in:
Artificial Intelligence
Cybersecurity
ESports
Healthtech
SaaS
Social Media
Transportation
While this can seem tech-focused, Quake has stated that it serves "all geographies," although it does seek value in underserved areas. Needless to say, Quake backing you is almost a guarantee that the experience/knowledge shared is going to help you excel.
Venture capital funds like Quake invest big money in startups they think have the potential to succeed. In terms of how much they'll invest, Quake and its corporate partners typically invest $100k to $150k in each team that comes through its program.
That's money that could make a real difference.

SKU
Pronounced "skyoo," this Austin startup incubator has quite the portfolio. A portfolio that includes Moniker (a custom guitar-maker) and Criquet (a vintage clothing-maker).
If you're an eager entrepreneur, then you might recognise the logo, or the name, considering how much it does for ATX and the various business folk occupying the area. Specifically, businesses in the consumer products sector.
SKU provides an ecosystem that creates lasting change by providing every resource startup founders could ever need to grow their brands effectively.
This includes intensive programmes offering best-in class education. Hand-chosen mentoring to teach you everything you need to know. And, most importantly, access to retailers and investors that can help your products fly off the shelves!
We know we've already included a few examples, but here's some more:
Happy Moose
Mesa De Vida
Raeka
Rollin' N Bowlin'
Yips Yogurt Chips
The list of mentors who are a part of the SKU startup incubator consists of around 400 mentors, each representing 40 specific industries. That's over 8,000 years of combined experience for those wondering.
Are your products next up in Austin?
Apply to the SKU incubator program and find out!
Tech Ranch
The entrepreneur programs offered by Tech Ranch are said to be some of the very best Austin has to offer. So good in fact that well over 750 entrepreneurs have completed its Venture Forth program.
Venture Forth is Tech Ranch's intensive 8-week accelerator program. Venture Start is its incubator offering, consisting of four targeted modules where startup founders can clarify their motivations, better understand and organize goals, and set out clear steps.
The fact that there are multiple programs on offer allow startups to pick and choose which is the right option for them. All entrepreneurs that join Tech Ranch's incubator programs will gain access to:
Insight and support from a strong list of global entrepreneurs
Access to various virtual events and webinars to elevate knowledge
Mentoring and coaching opportunities to share info with others
Funding opportunities once the business is ready to field offers
One of the best things Tech Ranch does is something known as 'Bridges' where they connect one location to another through its work and collaborations.
The Innovation Bridge Mexico-Austin launched in Spring 2019. The bridge amplified 10 unique startups in Mexico by giving them access to resources, introductions, and entrepreneur information – everything they need to grow and solve global issues.
Set for Success: Austin's Top Startup Incubators for Entrepreneurs
And there you have it. Those were Austin's finest startup incubators. Hopefully, you have everything you need to begin writing those applications.
Here's a top tip for you:
Just remember to be yourself when reaching out to these incubator programs. Authenticity is what will get you a spot, not what you think they want to hear.
So, which Austin incubator do you have your eye on? Just keep in mind that not every incubator will want to work with you. It's nothing personal either. It's just how some of them are wired.
The benefits of startup incubators could be paramount to some businesses. How could they not be? They've proven themselves time and time again in terms of helping startups find their feet and progress to that next level.
Helping you progress to that next level is something we know all too well at Canny. We're a creative agency offering multiple services that are integral to startups. Branding, websites, content and video, to be specific.
We set you up for success.
Get in touch to find out more.
Startup Incubators FAQs
How do incubators help startups?
Incubators help startups in a variety of different ways. They provide mentoring, networking opportunities, assistance in marketing and access to co-working spaces for those that need it. These are but a few of the ways incubators provide support. We've included more in the post above.
Do startup incubators give money?
Some incubators will provide funding and seed investment. Whether they do or don't will depend on which incubator you're looking at, as some will only offer mentorship, or will connect you to those that can give you money towards your brand.
Are startup incubators free?
Unfortunately, the majority of startup incubators aren't free. You will either need to offer a slice of equity in your brand. Or, pay thousands of dollars to secure a place. How much you pay will differ depending on the incubator in question.