Soda can packaging comes in some very weird and wonderful designs.
It has become an art in its own right, and as brands continue to evolve, they start to add technology, celebrity, mystery, (and in some cases Cannabidiol or 'CBD'), to stand out against the crowd.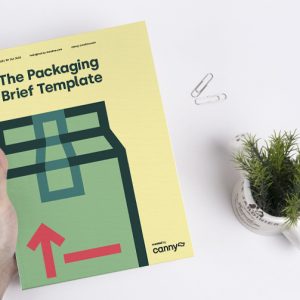 One trend that we've noticed when it comes to soda can packaging design, is a bigger move towards simplicity. Some of our old favourites, such as Coca-Cola and 7UP have been doing this (and succeeding) for years, as sometimes less is more.
In this blog post we will visit both old and new soda can packaging designs to find out what makes it 'pop' to the consumer.
So with that said, let's get started with an old classic who always shows us how it's done…
Coca cola with added AR
Whilst Coca-Cola has kept their iconic logo created back in 1941 for this one, their innovative design incorporating augmented reality AR, gives us something completely new to get our teeth into.
In 2019, the soda giant incorporated AR onto their cans and bottles, to add a little something extra to their Christmas campaign, while retaining the classic Coca-Cola red and script mark.
The Coca-Cola polar bears, which originated in the 90's, came to life when consumers scanned their can of soda to reveal them playing in the snow.
Digital engagement manager at Coca-Cola North American said:
"We wanted to give fans a fun new way to engage with the brand and bring the magic of the polar bears to life".
The interactive polar bears enhanced the already magical feeling Coca-Cola manage to create around Christmas time every year, with their huge red trucks and the "holidays are coming" jingle.
The AR element of the packaging was an improvement on their first round of interactive soda cans just a few months earlier, which was their first exploration with AR based marketing.
This was a big step for the brand, as this wasn't the first time AR has been added into their packaging, and it certainly wasn't the last, (as we will learn later in this post).

Credit to Reddit
Mug Root Beer
Finally, a root beer design with a bit of character!
Now, although Coca-Cola is no doubt number 1 worldwide when it comes to soda, Root Beer is up there as one of the most popular sodas.
Unfortunately, they all look quite similar, with one exception.
PepsiCo owned root beer brand, Mug, who rebranded years ago and never looked back. This rebrand was huge for Mug, as despite the layout of the design being practically identical, the graphics were changed to give more of a 3D effect.
Most important, was the addition of the new brand mascot "Dog" who is holding a mug of root beer, front and centre.
This packaging design is way more friendly than before, and gives the brand more of a personality compared to their 2D identity before, that was quite frankly, a bit dated.
This branding is more of a nod to the Old English beer design, bringing to mind a tankard of beer in a country pub.
Plus, that 3D foam around the edge of the box just makes us want to take a sip!
Against the majority of other root beer packaging designs, Mug is our winner.

Credit to Foodsided
Sprite, Live from the Label
Packaging that pops, and hip-hops.
Now, we know this campaign was printed onto their bottles, not their cans, but we had to include this one from Sprite.
This unique idea launched by the brand, allowed fans and consumers to scan QR codes on their bottles to gain access to a range of hip-hop concerts in the summer of 2021.
Rap artists Saweetie, Latto, and Jack Harlow were part of this campaign, attracting all of those younger Sprite drinkers, to scan and go.
Despite the bottle design remaining fairly similar, the label was stripped on the front and back to allow for the QR code to be seen.
This was the main attraction of the design, so if you didn't turn the bottle around, your only indication of the campaign is the tiny cartoon microphone above the classic Sprite logo.
However, it's still such a cool campaign, supporting upcoming artists, and including interactivity as part of branding and design.

Credit to Crown
Mountain Dew
A soda typically popular in the US, takes on the middle-east with this packaging.
Back in 2019, Mountain Dew released what we think is their best packaging yet.
Special edition, neon, glow in the dark cans.
The brand used fluorescent inks to create this look, accentuating the logo, and no doubt grabbing customers attention and boosting sales.
This packaging design still makes the original branding clear, however it also offers a bold, new design almost as an added extra. You get the best of both with this design, as the classic fluorescent green is still there with the unforgettable logo, yet the glow in the dark element adds a unique surprise and a bit of fun.
It's almost as if this design is showing Mountain Dew's alter ego, especially when we see the two versions of the can side by side.

Credit to Travel and Leisure
Poppi, Bubbles with Benefits
70's-style cans, with a modern twist – this rebrand arrived in 2020 and is 10 times more pleasing on the eye, after the original brand 'Mother' received investment from Shark Tank.
The brand moved to aluminium cans, with unique, eye-catching shrink sleeve designs, appealing to a younger audience.
Poppi now uses bold and bright colours to the extreme, and each can has a different colour based on the flavour inside.
Funnily enough, their fruity graphics have more than one purpose, and equally disguise the fact that these fun soda's are actually designed to improve your gut health.
Who'd have thought it?
Every can is infused with apple cider vinegar, but this doesn't take away from the taste, and the brand has unique 10 flavours to choose from.
If you're looking for a summer bev that makes your gut sing, look no further.
Poppi has our stamp of approval, but we're not sure it trumps world favourite Coca-Cola for the soda can packaging design top spot just yet.

Credit to Amazon
Tango
If you're a Fanta fan, then look away for this one.
Tango always seems to stick to what they know, and why not?
However, they did change it up ever so slightly for the release of their sugar-free flavours in 2019.
The iconic punctured fruit on the black can is still central to the design, but this time, it feels smarter. The brand's aim is to get the attention of young shoppers in supermarkets by providing sugar-free soda's, but still highlighting the edginess the brand has always had.
Now to appeal to the younger audience, we would have thought that the edginess would have been amped up! This was Tango's opportunity to blast the fruit all over the can, and include more of their original puns such as "Nectang of the Gods" and "Centre of Tangiverse", to get the newer generations on board.
We don't know whether we prefer the OG designs, or the new sugar free cans.
What do you think? Let us know in the comments below!

Credit to The Official Stellenbosch Academy Blog
Sierra Mist
Sprite and 7UP, may have a run for their money with this one.
Now while Sierra Mist may have rebranded once or twice in their lifetime, we think their current soda can packaging design is one that should stick.
There is nothing better than a well-loved brand getting a refresh, and this design is just that.
Sierra Mist have kept the essence of the brand, by creating their well-known mountain range feature within the 'M' of the logo, and keeping their core colours of green, yellow, and white.
Whilst keeping the design true to the brand, it hasn't completely lost the interest of Sierra Mist's audience, but comes across softer than other lemon-lime soda's packaging designs.
We definitely love this design from Sierra Mist, as it has a more youthful feel to it, using circular shapes, and moving away from that retro soda can design.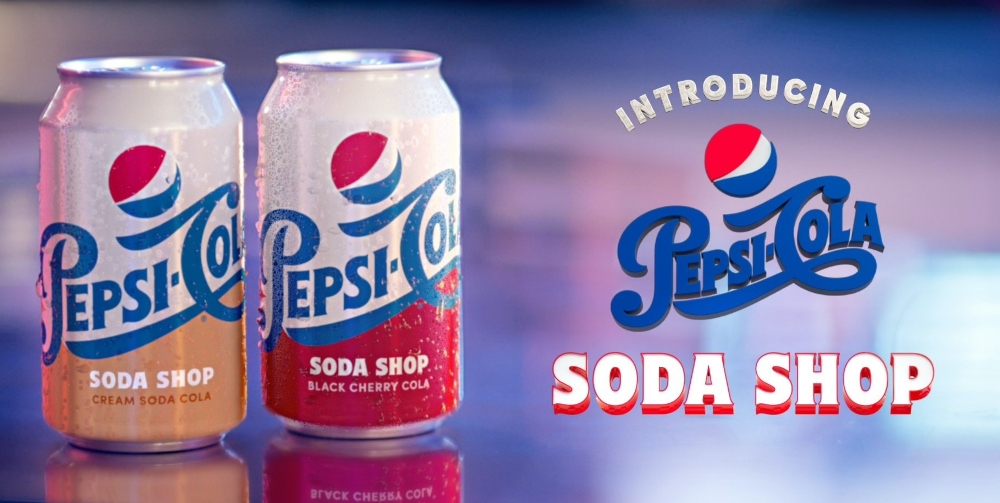 Credit to Cision
Pepsi goes retro
Pepsi isn't alone when it comes to going back in time, and giving their brand a retro twist.
It is now common for popular brands to take a step back and go more traditional with their logos, rather than confusing everyone with something so fancy we can't even make out what it says.
With a little help from popular US singer and rapper, Doja Cat, the famous Cola brand released two limited edition soda flavours in black cherry and cream soda.
The partnership was in celebration of the 50th anniversary of Grease, however let's get into the packaging design first…
The new soda can design takes you back in time, and is really effective in attracting both older and newer generations to try out the new flavours.
Although the logo colouring remains blue, the font and style is reminiscent of the 1940's logo -in fact it might be the exact thing! The colouring of the can is softer overall, and the brand resorted back to the name 'Pepsi-Cola', for one time and one time only.
Pepsi's black cherry cola is the one we have our eyes on.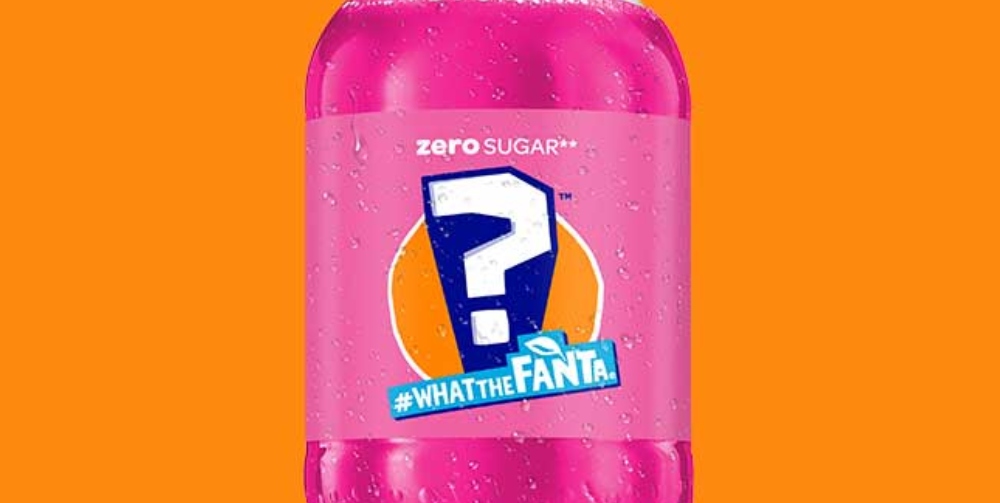 Credit to Scottish Local Retailer
What the Fanta
We couldn't include Tango, and not mention its rival.
With their launch of 3 new flavours, Fanta added a splash of mystery to the world of soda can packaging.
This 'What The Fanta' campaign isn't brand new, but the pink bottle and flavours inside certainly are.
Released earlier this year, the company encourages Fanta fanatics to taste test their new flavours and guess exactly what's inside.
This creatively puts all of the power in the packaging, as the Fanta bottle and label design remains the same, but the question mark in place of the classic logo certainly gets our attention.
By focussing on the question mark rather than the Fanta logo, it creates intrigue and gives consumers a challenge to rise to.
What's more is that the fluorescent pink shade of the drink is eye-catching in itself, meaning it is worthy of a place in the rankings of soda can packaging that pops!
Fanta has done a brilliant job here at meeting consumer demand for zero sugar soda, and the mystery gets everybody involved.

Credit to Game Informer
Coca-Cola Byte – Taste the Pixels
Now yes, we have already mentioned Coca-Cola, so it may seem unfair to bring them back again for round 2.
However, this one technically doesn't count in our world, as it claims to be the first Cola flavour created in the metaverse.
You guessed it, Coca-Cola is at it again with AR.
This limited edition packaging is something out of their usual comfort zone, and takes us into the digital world of soda. So, we thought it was definitely worth a mention.
As you can see from the logo, the usual font and size is used, however the entire logo is pixelated to mimic how the drink is meant to taste. Errr like pixels…?
The packaging mimics the pixelation of video games from the 80's, and if you look too long, the can is bordering on an optical illusion.
The most radical of design changes however, is the switch to lilac from the traditional, world-famous red Cola can.
What we understand from this release is that if you love fizz, Byte may just suit you.
Scanning this QR code will transport you to Coca-Cola's metaverse, where you can attend a live concert, or try your hand at their Byte AR minigame.
Released in April earlier this year, the company urges you to get it while you can, before it disappears back into the metaverse.

Credit to Scottish Local Retailer
7UP
Although 7UP have moved on since their reunion with Fido Dido in 2019 to clear recyclable bottles, we think these designs were their best!
Each of the designs show the 'King of Chill' either wearing sunnies, laying back in relaxation, or giving the peace sign. The design is simple but so effective, as Fido Dido is still just as relatable as he was in the 90's, and catches the attention of both old and new shopping generations.
The simplicity of the character drawing means there is no fuss, and it really does represent the feeling of freedom and relaxation, hence the campaign slogan 'Feels Good to be Free'. This nicely links with the fact that 7UP is now completely sugar-free.
The premise behind this partnership was to encourage all fans of the brand to slow down, and appreciate the little things in life.
We don't know about you, but we feel those vibes from the King of Chill.

Credit to Calypso
Calypso, A Taste of the Islands
Time for a US original now.
Calypso was created in the 80's, and is still thriving on its original soda can packaging.
This brand is refreshing with its recyclable packaging that is much more suited to the world we live in today, with the majority of people trying to make more eco-friendly choices. Hence, why it's the type of packaging new brands today are adopting.
So, Calypso hasn't had to change a thing. Good for them!
This brand is the definition of simple yet effective, but what makes it really pop are the colours.
Interestingly, the colour of the soda is the packaging itself, as the glass bottles allow us to see the brightly coloured, funky flavours on offer such as pineapple peach limeade and tropical mango lemonade.
The only thing about this classic design that doesn't sit right with us, is the fact that the font and bottle cap colour don't always match each other. The bottle caps of the 'light' drinks are blue, and the font is white.
Whereas, for all other drinks available, the caps and font match every time!
When we see all of the bottles standing together in a line, this bugs us for some reason!

Credit to Fab News
Flawsome with Wonky Fruit
Time for a quick UK interlude now, with two soda's, Flawsome and Dalston's.
Perhaps you've never heard of these soda brands but are intrigued to find out more? Well the good news is we've done our research, and they're still available to buy from a range of shops and supermarkets!
Plus they're a good choice if typical soda isn't really your thing as technically, they're not an official soda, but more of a sparkling, fruity drink.
Let's start with Flawsome shall we.
The unique selling point of this brand is saving 'wonky fruit' that would otherwise end up in a bin. From each can, consumers learn how many apples or cherries they have rescued from the rubbish tip.
The soda can packaging appeals to a vast audience as it is colourful and welcoming, making you feel good about your purchase. This is emphasised even further through the brand messaging as Flawsome highlights how you have helped to reduce food waste.

Credit to Dalstons
Dalstons, Soda with Soul
Tasty, accessible, and eco-friendly, the soda can packaging that has it all.
Most importantly, this is a design that's up there for us in terms of who we think comes out on top.
Dalton's soda can packaging is crisp, refreshing, and creative, as the colours change to match what's inside which is a nice added touch.
What's most interesting about this packaging design is the unique set of logos, as for each flavour, whether you're eager for elderflower or a lover of lemon, the cans' design changes slightly. The 'D' is cleverly created by one long arm with two hands crushing up the ingredients to match the flavour.
This is a great logo design and also pushes the ethics of the brand which are focused on the use of all natural ingredients. This is echoed on their website which states, 'real fruit, nothing weird'.
With flavours such as cherryade, ginger beer, and fizzy rhubarb, there is something for everyone without that pesky added sugar.

Credit to Forbes
Recess, Stay Cool, Calm and Collected
Self-care, canned – the idea behind this soda can packaging design.
Although spring has come and gone, summer is here, and nothing says it more than this can of soda!
Recess uses colours that mirror a sunset such as blues, oranges, pinks and purples, and before you even crack one open, you're already feeling summery.
The muted pastels of the Recess cans scream summer relaxation, and the simplistic colouring of the packaging isn't about to distract us from kicking back and relaxing.
Even the font is relaxing!
More importantly, this packaging inspires more than just relaxation, it encourages consumers to choose Recess over their usual glass of wine or double espresso. Even though this post is about packaging designs that pop, what's inside the can counts too…
What makes these sparkling, fruity drinks unique is not the unusual flavour combos, but the infusion of hemp extract and adaptogens.
And even better, a select few of the drinks contain 'mood-enhancing' magnesium, promoting the focus of the brand which is to take it slow despite outside stress.
Well, we told you it was self-care, canned.

Credit to Zesty
Ocean Spray Wave
We all know this brand for their elite cranberry juice, that in our opinion, is still unmatched.
However, Ocean Spray has moved away from what they know…
Wave, is a low calorie, caffeinated, sparkling fruit drink available in four funky flavours, with the most interesting combo being Mandarin and Blackberry.
However, the emphasis for this one is on the caffeine content, hence the slogan, 'ride that wave of energy in your day'.
Central to each can is an almond shape, displaying that if you give this bad boy a try, you're getting 50MG of caffeine. So, if you're a coffee drinker, this is about half a regular cup of joe.
The soda can packaging design is pretty classic for a fruity soda, with its off-white background hosting fun, fruity graphics, and a cursive font.
Soda Can Packaging That Pops
So, there we have it, our favourite soda can packaging design, that in our opinion, definitely pops!
We've covered brands famous, old, and new, and the various packaging designs that they have created over the years.
Although we can't resist the likes of Coca-Cola's introduction of AR, or 7UP's classic designs with Fido Dido, the younger brands bring something unique to the table, and we are undecided between Poppi and Recess as our favourites.
Having a strong brand identity is central to these packaging designs as it is clear that younger brands focus on sustainability and consumer attention, which is achieved through eye-catching colouring and recyclable packaging.
It's important all brands wake up to this shift in focus, as consumers are becoming a lot more conscious about their purchasing designs and how they affect the environment. This not only applies to soda cans and the FMCG market, but other sectors too.
If you're designing packaging, or need any help establishing your brand identity, get in touch with Canny.
We've helped various brands create packaging that jumps out in a crowded marketplace, such as vegan dog food brand, Noochy Poochy, and we can do the same for you!