There are a whole bunch of startup challenges that every founder will face when they start their own business – it's just inevitable.
It can be a daunting experience, as you've got so much to think about and it's your responsibility to ensure the business is a success.
If something goes wrong, then this comes back down to you, so you need to know how to manage your time, budget, and resources to make sure the business grows in the right direction.
The comforting thing for any startup founder is to know that you are not alone on this journey. You are not the first person to experience these challenges and you'll certainly not be the last!
You should actually pat yourself on the back as starting your own business is very brave.
You're doing something you're genuinely passionate about and you're prepared to take a leap of faith into the unknown. It can be all too easy to play it safe and stay in a job or industry where you're not really happy – just because it provides a steady income.
And believe me, as a startup founder myself, I know how important income is, but equally, I know how important job satisfaction is too.
So, whilst starting off on your own can be tough, the results are worth it if you're prepared to overcome some stumbling blocks on the way.
I started Canny 5 years ago from my bedroom, and I've now built the company into a 10-person team. We have clients all over the globe from the USA to Australia to Singapore, and we're just getting started!
Sure, it was scary when I first started out but I had a vision and I intended to carry it through.
Take a look at my story and how I built Canny Creative into the agency it is today:
In this post I want to share some of the startup challenges that every founder will face, but more importantly, how you can solve them.
1. Identifying a problem
Before setting up your own business, you first need to identify a problem.
Otherwise what's the point in starting your company in the first place?
For people to buy from you, you need to provide something they actually need. This doesn't have to be something totally unique or something that's never been done before, it just needs to be something people care about.
In the book 'The Content Machine' by Dan Morris, he talks about how Uber and Air bnb never created anything unique. After all, taxis and overnight stays existed long before these two brands came onto the market.
However, there was a gap for a company to do something better. For instance in the case of Uber, they don't just pick people up and take them from A to B. They also let users see when their driver will be arriving, leave a positive/ negative review, and see the details of the driver who is picking them up.
These USP's are enough to make Uber stand out, as they have identified current problems and successfully resolved them.
The same goes for Air bnb. People have always been able to book overnight stays but this provides a different experience compared to a hotel though. When you stay in accommodation through Airbnb, you are probably renting someone's home or an interesting venue such as a treehouse, cottage, tent, or even a castle!
Yes, that's right. You too can be royalty for a night!
This creates a unique experience that differs from the traditional hotel offering. As such, Airbnb identified a problem, or a gap in this case, as there was no one else providing the same service.
How to solve this problem:
Think about the USPs of your business and write them down. List out every point that makes your business different from every other business in the same field. Whether you work in tech and IT or healthcare, there should be something about your business that sets you apart from your competitors.
Think about things such as your price point, service offering, customer service, delivery times, aftercare approach, team culture, and value proposition.
All of these things make up your business and you can use these differentiators to put you at the forefront of your industry.

2. Finding your customers
Finding customers isn't just limited to small businesses.
Every business in the world including the likes of Apple and Nike, at some point would have had to acquire customers. Obviously it gets a whole lot easier once you've become a household name.
If you haven't heard of Apple or Nike, or bought one of their products at some point then I don't know where you've been living!
For your business to be a success, you can't just sit back and wait for the customers to roll in.
You've got to target them with content and tell them all about your business. This is especially important when you're just starting out as you won't have an existing customer base to fall back on.
This is also where brand awareness comes into play, but we're discussing this later in the blog so let's focus on finding your customers first.
What makes this particular startup challenge even more challenging, is that there are so many customer acquisition channels to choose from. As such, which channels do you prioritise to ensure you reach the most amount of people?
Should you plug more money into PPC?
Or hire another content writer to grow traffic organically?
Acquisition costs can also be incredibly high and startup businesses might not have the same level of budget as established businesses. This can make it difficult to get your feet off the ground as you need to get your company to be in front of your audience to make them invest in you.
How to solve the problem:
First and foremost, you need to know who your customers are.
You won't know how to find them if you don't know who you're looking for. This involves really drilling down into your ideal customer and thinking about the type of customer you want to invest in your business.
This includes things such as their age, gender, location, income, hobbies, interests, marital status, and much more.
If you haven't considered those things, then you need to start. Without knowing these characteristics first, you can't start positioning your product or service in the right way.
Your ideal customer influences every single part of your marketing strategy from the language you use, to the price point, to the channels you use for distribution. You need to know how to get your product or service in front of the right person, and that starts by defining who they are.
To make life easier for you startup founders, we've created the free customer persona worksheet. This easy-to-use template lets you nail down every aspect of your target audience to make sure all of your marketing efforts are relevant and strategic.
It walks you through the entire process of creating a customer persona to make sure you know who you're targeting from the outset.

3. Building brand awareness
We've touched on this slightly above, but people need to know about your business before they can invest in it.
Building brand awareness is absolutely crucial during the early stages of any startup, as it gets your name out there and in front of your target audience.
For lots of businesses, building brand awareness is more important than direct sales.
That's because building a strong brand helps instil trust and credibility with your end user.
Through regular exposure to your brand, customers become more familiar with your offering and will start to associate your brand with your products and services.
In turn, this leads to customers who will come back time and time again. This is the great thing about building a strong brand, as it generates loyal customers who will count on your products in the future.
For a startup founder, it might feel like your business is lost in a sea of other brands. As such, how do you get your voice heard and your brand seen, when you've got so many other businesses to compete with?
You might also feel that some brands have simply popped up out of nowhere.
I for one, can't remember where TikTok came from yet it dominates the world of social media these days!
However, behind every successful brand there will have been a lot of struggles and failures in the past which they have managed to overcome.
How to solve the problem:
There are lots of ways for a startup to build brand awareness and get their products/ services seen. The channels you choose depends on your business and the needs of your target audience, but below are some of the tactics you can use:
Content marketing: Whether you're creating blogs, videos, social media, or infographics, content marketing is one of the best ways to educate your audience about your business. By producing high quality content, you are building up a sense of trust – which is crucial in the early stages of your business.
Publication relations – This involves getting articles about you and your business in publications and their online websites. Provided you appear in the 'right' sort of publications, you'll be seen by your intended audience.
Brand partnerships – Partnering with another brand not only helps grow your own business, but also helps another business too. It's a mutually beneficial relationship, and when done right, it can connect you to a huge, extended target audience.
4. Managing your time
This is one startup challenge that I'm sure you can all relate to!
When you first start your business, you'll be pulled in a million and one different directions. From marketing to HR to IT, everyone will need something from you at some point as they will be finding their feet too.
Obviously this will look different for each business as not everyone will have an in-house HR department for example. However, you'll still be needed by a whole bunch of different people, so time management is essential. Whilst you are the business owner and you're there to help your team, you don't drown in everyone else's problems.
You'll have your own to-do list to get through too!
This will get easier the longer you're in business as you'll be able to hire more people and delegate jobs.
Every startup founder will have their own way of managing time and staying on top of their ever-growing to do list. For example, some people might use posted notes and tick things off as they go, whereas others might take a more sophisticated approach and use a platform such as Monday.com.
This online tool lets you plan out different tasks using 'boards', and collaborate with your team.
We're a big fan of Monday.com at Canny as it lets multiple departments easily organise and manage their workload using a simple 'list' system.
However, the decision is yours. How you choose to manage your time is totally up to you, but making sure you don't fall behind a wave of important deadlines.
How to solve the problem:
Let's say it's a Monday morning and you've already got a list the length of your arm.
Your head of marketing needs to see you about a new catalogue for a client and your website development team needs to talk to you about a WordPress plug-in.
You've barely sat down at your desk and you're already inundated with requests.
So what do you do?
Start by making a list of what has to be done today in chronological order. Perhaps there's something that can wait until tomorrow or can be pushed to the end of the week. If so, think about that at a later date and prioritise the immediate tasks.
You should also ask yourself if these actions are going to make an impact on your business and help you hit your targets. Or is it something that's just nice to have? If so, that's also something that can be left for another day as you need to concentrate on what's going to move the needle today.

5. Hiring the right people
Behind every great business is a great team of people.
As cheesy as this might sound, your team are the people who make the magic happen. Without them, you wouldn't have a business at all.
The more your business starts to grow, the more people you're going to need. For instance, you might start offering a new service or launch a new product which would require even more staff.
However, regardless of what stage of growth your business is in, you need the right people in place. This is a particularly common startup challenge as you might not yet have built up a company culture. You might be unsure about what type of people you need or what type of company culture you're trying to create.
Before hiring new employees, it's also important to understand what you need from them.
You need to know exactly what their role is going to look like and how this fits into the overall business strategy. You also need to decide what other qualities you're looking for in an employee which sometimes aren't communicated through a CV or cover letter.
For example at Canny, hiring staff who are a good cultural fit is absolutely key.
We're a friendly bunch, and creating a happy working environment is something we're genuinely passionate about. We know the happier we are at work, the more productive we will be which leads to great output for our clients.
As a result, this is always something we look out for when hiring new members of staff as we all spend a lot of time at work!
How to solve the problem:
Finding employees who tick all of the boxes can be tricky.
It can also be tempting to hire someone for the short term, simply because you need the job to be filled and you have a stack of work waiting to be done.
However, this can lead to costs later down the line as you'll need to re-advertise the post if you took on the wrong person. Don't employ someone new if you're unsure whether they're the right person for the job.
Instead you should sit tight and wait for a great candidate to come along – and they will. You don't want to go through the entire onboarding process all over again as time is precious and onboarding new staff is very time consuming!
From integrating them into the team, to training them on the software, all the way through to completing the standard paperwork, this is not something you want to do several times over.
Similar to creating ideal customer personas, you should also create ideal candidate personas for the role you're recruiting for. This helps you determine the type of candidate you're looking for to ensure you've chosen the right person.
6. Managing workflow
Once you've got the right team in place, the next startup challenge is managing workflow.
It's no good having the right people, if you haven't got the right processes and tools for them to carry out their role.
Whilst this will look different for every business, it's important your team understand how to do their job, and know who they can turn to if they need something.
Do their questions fall onto you or is there someone else they can ask such as an office manager?
This is a particular issue for small businesses as you can't be everywhere at once and you can't wear all of the hats.
Often, you end up stretching yourself too thin by trying to help every single department with any queries they might have. Especially as a startup founder, you want to be involved in every part of your businesses. After all, this is your baby, and you want to oversee everything that goes on.
However, that's totally impossible and it's not healthy either. This issue will only get worse as the business scales and you inevitably hire more staff. You can't keep up with what everyone is doing, and it's important that you learn to delegate.
This comes back down to my point about having an office manager who would be able to answer any questions that your team might have. Whilst you'll still be involved in key projects and higher-level decision making, your office manager is there day-to-day and will be your team's immediate port of call.
Managing workflow can be tough but there are things you can put in place to make sure your staff have everything they need – without always having to rely on you.
How to solve the problem:
You should touch base with your employees on a regular basis to identify any issues or roadblocks they might have.
This could take the form of surveys, one-to-one meetings, and suggestion boxes where employees can offer feedback and ideas about how the business can improve. This gives your team a voice, and makes them feel valued as you are taking the time to listen to what they have to say.
At Canny, we hold daily stand up meetings to identify any roadblocks the team are facing, either internally or externally. It's not to keep tabs on people or to catch them out, it's to make sure everyone has what they need to get on with their job.
Sometimes it's something simple like waiting for an asset from our branding team. As soon as this is sent through, the other team can continue with their job and meet deadlines. This is a great way of touching base with everyone, and acts as an informal daily catch up.

7. Knowing Your Competitors
A biggie on the list of startup challenges is knowing who your competitors are.
You won't be the new kid on the block for long so you need to know which other companies you're competing with. These are the guys that are offering a similar service to you and are targeting the same audience.
Therefore, you need to know what they've got to offer and how they're taking a slice of the market. This lets you spot any gaps in your own marketing strategy and could put you ahead.
You should learn as much about your competitors as possible. For example, what products/ services do they offer, how much do they charge, where are their offices based, what distribution channels do they use, how do they promote their offering, how many staff do they have, etc etc.
All of this information helps you put your own business in a better position as you can use their weaknesses as your strengths. For example, maybe they charge £100 for an initial consultation, whereas you provide it for free.
Or maybe they only operate in the UK, whereas you operate around the globe.
This would make you stand out in the market place and would make your offering more appealing to potential customers.
Knowing what makes you unique, and understanding the differences between 'you' and 'them' helps you improve your own business performance.
How to solve the problem:
You need to put yourself in your customer's shoes and see how you stack up.
Think about what makes your company different? What makes your products special? Why would someone choose your products over your competitors?
However, it's important you don't define yourself solely in relation to your competitors. You also need to be confident about your own offering and how your products/ services fulfill the needs of your customers.
When it comes to differentiating yourself from your competitors we've already covered this in another helpful post, so make sure you check it out!
8. Managing your finances
Staying on top of your finances is a big startup challenge.
This is something that will stay with you throughout the entire lifetime of your company, as understanding your finances is key to running a successful business.
As your business grows and you employ new members of staff, this will inevitably require more resources.
You'll also need to consider costs such as opening new office space, rolling out software, and launching new products. You'll also need to cover costs such as office signage as you don't want your customers and clients visiting a white canvas!
Office signage is just another way of increasing your brand awareness as it's something people will see as soon as they step through the door.
However, none of these things come free!
More resources means more money, which is why knowing your budget and understanding how much money you have at your disposal is key. For small businesses, a consistent cash flow can be more tricky as you will probably have spent a lot of money getting your business off the ground in the first place.
If you're in your first year of trading, then you might have actually lost money instead of making a profit, which can make launching new products and hiring new staff an issue.
To make matters worse, as of March 2021, small business loan approval at big banks is significantly low at a rate of 13.5%.
How to solve the problem:
Being organised is key to staying on top of your finances.
Make sure you manage your cash flow wisely and don't spend too much on unnecessary things. Whatever you buy for your business needs to generate some sort of value.
For example, let's look at content marketing tactics. If you're investing hundreds of pounds into Pay-Per-Click (PPC) advertising, then it needs to be worthwhile. You need to be seeing a return on your investment, otherwise this is money down the drain.
Having an effective marketing dashboard is useful in this scenario, as you can monitor how content marketing campaigns are performing. In the case of PPC advertising, this would allow you to cut costs in this area as you know it's not producing any profit.
Reducing costs where you can is essential to staying on top of your finances, and ensures your budget is distributed in the best way possible.
If you feel overwhelmed by the thought of managing your own finances, then you could hire a business accountant or a financial advisor. They will be able to help you organise your money and will be able to offer advice about how to budget.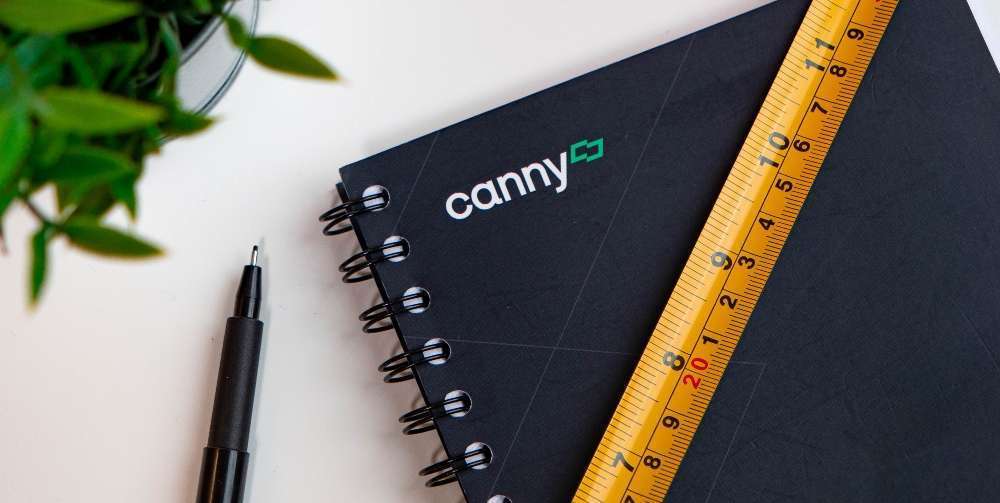 9. Being able to scale up
Scaling up a small business can be challenging as startup founders often try to run before they can walk.
Of course, scaling your business is essential as you want to grow your sales. What's more, is that you'll be excited about your business and you'll want to promote it to the world! However, before you become like Nike or Uber, there needs to be a solid strategy in place.
You can't just start your business from scratch and expect to be making millions of pounds right off the bat. Unless of course, you're very lucky, and then hats off to you!
In my experience though, growth takes time and it's something you need to plan for. It's no good if you start taking on more clients simply because you want to push growth, if you haven't got the resources to do so.
This is only gonna lead to frustration and disappointment as you will struggle to fulfill client expectations. It's not good telling them you can do this and that, if you haven't got the team to make it happen.
This feeds into the problem we discussed above about hiring the right people, as you might take on a new member of staff knowing they aren't the right person for the job.
However, if you're pushed for time and you need someone to start straight away, then this might be a risk you're willing to take. When you've got a stack of client requests coming through and you're drowning in work, taking on the wrong people can be all too easy.
Making decisions under pressure is not the best way to scale up your business.
How to solve the problem:
There's no perfect solution as this will differ for every single business. It totally depends on where you are at in your business lifecycle.
The most important thing you can do is prioritise.
As a startup, you need to remember that you can't do it all at once. Instead, you should start by perfecting your offering to make sure you've got a business that actually works.
Getting the right team in place, mastering your customer service approach, and nailing your product offering, should be your immediate priority. Once you've got these things right you're in a better position to grow.
This means your business will be ready when you decide to scale up.
You won't have to worry about taking on bigger clients and more complex projects, as you'll be able to handle it.
And I get it.
It is tempting to focus on maximising sales as soon as you launch your company, but the real focus needs to be on solidifying your offering. It's pointless telling the world about it and building up people's hopes, if you and your team can't fully deliver.

9 Startup Challenges Every Founder Faces and How to Solve Them
Whilst the list above details some of the most common startup challenges, every founder will face their own set of problems.
It's inevitable that there will be issues when you start your own business as this is a totally new venture. Therefore, don't put unnecessary pressure on yourself to get things right straight away, as it takes time to fall into a rythm.
There's also so much for you to consider, from identifying your products, to finding your customers, to working out how you're going to get customers to buy from you. And this is without the stress of hiring the right employees and finding an office space.
The list goes on!
At Canny, we know first how hand challenging starting your own business can be. As I mentioned in the intro, I was in the same position myself just over 5 years ago. Therefore, I personally know what it take to get your business off the ground and running, and I have team of experts to help you get there.
To find out how we can help, simply get in touch.