Are you looking for a branding checklist or help getting your branding right? Well, you're in exactly the right place.
Today, we want to share with you the complete step by step checklist to getting your branding right, an area that many of you reading this might be struggling with.
A lot of people assume that their branding is simply the visual elements that make up their brand identity.
That said, there's a lot more to branding than that.
Brand Strategy Made Simple
Developing a brand strategy is no easy task. It's something we've seen people struggle with time and time again. Which...
You need to know where you're looking to go, who you're looking to reach, and what you're all about, which is where this post will come in real handy.
The Big Branding Checklist is designed to help with:
Business branding
Startup branding
SME branding
Branding for entrepreneurs
Rebranding projects
You'll learn more along the way, so treat this as a sort of information-learned baseline.
Rather than jump straight into what should be included within a branding checklist, we should first help you better understand your brand, generally.
Doing so will ensure that everyone is on the same page before we go into the specifics.
Branding Checklist: Understanding Your Brand
Knowing your vision, your audience, and your business will help you outline your branding.
Let's begin with knowing your vision.
Know Your Vision
Starting by creating your brand vision might feel like a weird place to start.
Why not start with the business itself?
Well, you have to know where you want to go, and what you want to achieve, to decide how to set up your business and branding for success.
Ask yourself the following:
What does 1 year from now look like?
How about 3 years?
And finally, what does 5 years from now look like for you and your business/brand?
These are big "pie in the sky" type questions, but the idea is to get the ideas out of your head and onto the page.
At Canny, we don't advocate for five year plans. In fact, we think they're tripe!
Check out this amazing guest blog by Ross Golightly from Sphera Consulting, about setting meaningful 30, 60, and 90 day goals.
This is the exact formula we follow at Canny, and it's had a significant impact on the running and output of our business.
Getting clear on your brand vision is the first step to building a successful business and brand.
Know Your Audience
A vision alone is useless. A vision with a plan is better.
But a vision with a plan, and an audience, is better again!
Ask yourself:
"Who are your audience? Who will buy the product or services you're selling?"
Saying "everyone" here is a complete cop out. Unless you're trying to setup and run a huge ecommerce business like Amazon, then the chances are, you can get pretty specific about your audience.
Specificity is great when it comes to understanding who it is that you're trying to sell to. For example, selling to customers in Australia is very different to selling to customers in the US, and it's important you understand those differences.
At Canny, we create customer personas that then help us when creating brands for our clients.
We have several free resources that can help you create effective customer personas:
Our worksheet, The Customer Persona Worksheet
Our blog post on, How to Define Your Target Audience
You can use these free resources to help you create specific audience personas that get to the heart of who it is you're trying to reach.
Once you've identified your audience try and identify answers to the following:
Where do your audience hang out, and how can you reach them?
How will you attract your audience to your business?
How will you monetise your audience?
What does your audience's buying process look like?
Are they in a short sales cycle, or is their sales cycle longer?
How does the above affect your business vision?
Coupled with your customer personas, these questions will help you know your audience inside and out.
When running through our branding checklist, it's this audience that you must keep in mind at all times.
Remember, without an audience you don't have a business, because you don't have anyone to sell to!
Know Your Business
Now that you have your vision and audience aligned, you can start to plot out the actual business side of things.
There's a lot of groundwork to lay here, and again, a lot of questions to answer.
First things first, you'll need to register the company legally.
The advice around that changes depending on where you are in the world. If you're in the UK, you need to register with Companies House.
You have to decide if you're setting up as:
A sole trader
A partnership
A limited company
Applying for charity status
To register though, you'll need a name.
Now, a lot of companies register one name as their legal name, and use a trading name for their day-to-day business brand.
Check out this post to help with naming your brand.
One major consideration to make at this stage though, is if a suitable domain name is available for your business.
Assuming you've registered your company under the name you're planning to trade under, then you're going to want your domain name to be similar too.
If you're having a hard time coming up with your domain name, consider this:
Can you add a modifier to the front or end of the domain? ("wesellWidgets.com" etc)
Can you register a better domain name? (B&Q have the domain name diy.com)
Is there an SEO friendly type of domain you could register? (WidgetsNewcastle.com)
Is there a better TLD (top level domain name) available? (.com isn't always a must these days, why not .agency, .ninja, or something else entirely!)
Modifiers are typically your best option.
Popular domain name modifiers include welcometoX, weareX, joinX.
Try replacing the X with your chosen brand name, and see where it gets you.
Outside of your domain name, ask yourself:
What else exists in your space?
Who are the key players in your business?
How do you help and serve your audience?
Who makes up the business?
How do your business and vision align?
Everything we've mentioned here plays a key role in the success of creating a strong brand.
You must know where you're going, who you're serving, and what your business does, to create a strong brand.
But now that you understand the fundamentals of getting your branding right, let's get into the big branding checklist.
In The Big Branding Checklist, we're going to give you a:
Brand Strategy Checklist
Brand Identity Checklist
Brand Marketing Checklist
These are the three key pieces of the puzzle when it comes to getting your branding right, and that's exactly what our branding checklist will cover.
Now, let's get into it.
Brand Strategy Checklist
We've been talking a lot about brand strategy on the blog recently.
So much so, that in this post, we're going to give straightforward descriptions of each element, and link off to much more in depth posts about each.
First of all:
What is Brand Strategy?
Your brand strategy is the backbone of your business.
Typically, a brand strategy doesn't focus too heavily on the visuals. It brings together all of the key things about your business and brand, specifically, who you're trying to reach, and how you're going to reach them.
Normally, it's wrapped up in a concise PDF document.
Why is Brand Strategy Important?
Without a solid foundation for your brand in place, you're going to be thinking about a lot of things, and venturing in too many different directions.
A brand strategy keeps you focused, and acts as your "true north" – the guiding light for your business!
If you find yourself distracted, refer back to your brand strategy, and refresh yourself on what it is you're trying to achieve.
After all, you're better moving one thing forward a million miles, than millions of things forward one mile. Go deep, not wide!
If you're struggling to get to grips with brand strategy, we created a useful workbook to help. Download Brand Strategy Made Simple to help get you on the right path.
What exactly goes into your brand strategy?
Audience Personas
Your audience personas help you to profile exactly who it is your trying to sell to with your business.
They might also be called:
Customer personas
Users avatars
Customer profiles
Whatever you call them, they should outline the crucial information and characteristics about your audience.
The Big Branding Checklist Item 01: Customer Personas
You should construct between one and three key customer personas.
Competitor Research
Once you've looked at your customers, you need to look at your competitors.
Competitors aren't a bad thing. You can learn from them, see what's working for them, and see what isn't.
You can then use that information to make more informed decisions about your brand.
For further reading, check out the following post:
The Big Branding Checklist Item 02: Competitor Research
You should research and construct between three and five competitor profiles.
Brand Positioning
Now you know who your customers are and what your competitors are doing, you can position yourself for success.
That's what your brand positioning is all about. It helps you identify where you sit in the market.
Understanding your positioning also helps your sales and marketing teams understand where to focus their efforts.
For further reading, check out the following post:
What is Brand Positioning? (and How to Create Your Brand Positioning Statement)
The Big Branding Checklist Item 03: Brand Positioning
Your brand positioning is usually one simple statement that's been cross-checked and refined.
If you're struggling, try using the following formula:
"Our [offering] is the only [category/service/product] that [benefit]."
Brand Story
Your brand story helps you tell the story of your brand to your customers. It's everything from the "Know Your Business" section above, combined with everything in the Brand Strategy section to this point.
Your brand story is completely unique to you and should spark an emotional reaction with your audience. People buy stories, it's why we buy into our favourite brands.
The medium in which you tell your story is open for discussion, but the story must be one that resonates with your customers, and helps them understand more about you.
For further reading, check out the following post:
The Big Branding Checklist Item 04: Brand Story
Two to three paragraphs is more than enough words to tell your brand story. This might manifest as videos or social posts. But for your "actual story" – a few hundred words is enough.
Brand Values
Your brand values are what you stand for as a company. Why you do what you do, and what you believe in.
Some companies opt for both internal and external values, however, at Canny, we'd argue they should be one and the same.
To slot in an obscure pop culture reference, Bill & Ted would say "Be excellent to each other." That's a perfect example of a brand value.
Something they value, and stand behind.
For further reading, check out the following post:
The Big Branding Checklist Item 05: Brand Values
Three to five brand values is often enough to convey what you believe in. Sometimes, people pair them with summary sentences or bullet points to help break them down further.
Brand Mission
The language surrounding the brand mission is often the most confusing. Is it a brand mission, vision statement, mission statement, or even purpose?
Who knows.
We prefer brand mission at Canny. It's the reason you're doing what you're doing. What are you on a mission to achieve?
For further reading check out this post:
The Big Branding Checklist Item 06: Brand Mission
A concise, inclusive, and outcome-orientated brand mission statement that covers: who you are, what you do, and why you do it.
Brand Touchpoints
Brand touchpoints are the time and place that a customer comes into direct contact with your brand or business.
It might seem like an impossible task to list them all out. But, getting a clear understanding of when, where, and how people interact with your brand will help you connect on a deeper level.
Think about cold leads, warm leads, hot leads, and new customers, and what they'll need at each stage of their journey with your brand.
For further reading, check out the following post:
The Big Branding Checklist Item 07: Brand Touchpoints
Four charts profiling the brand touchpoints of: cold leads, warm leads, hot leads, and new customers. The charts should outline customer mindset, the relevant touchpoint, and a benefit or idea.
Brand Messaging
Your brand messaging is the framework for how your brand communicates.
From your brand story to your brand values, your brand messaging should take everything that your brand is about, and turn it into words.
To sum it up, your brand messaging is the actual words you use to communicate everything we've talked about in this branding checklist post so far.
The Big Branding Checklist Item 08: Brand Messaging
Three to five brand messaging pillars that support your overall brand and business strategy.
Brand Tone of Voice
A tone of voice is something that a lot of people struggle to create for their brand.
More often than not, it's because they're trying to force something they're not, or they're overthinking it.
A brand tone of voice can be pretty easy to pull together if you think about the language you use, what resonates, and what doesn't.
Check out this post for further reading:
The Big Branding Checklist Item 09: Brand Tone of Voice
A simple brand tone of voice table is all you need here. A list of characteristics with a brief description, along with some "do's and don'ts."
If you're not sure how to create any of the elements in the brand strategy section of the branding checklist, check out our free guide, Brand Strategy Made Simple.
Brand Identity Checklist
Now that you have your brand strategy checked off the list, let's talk about your brand identity.
The chances are, if you're reading our blog, you understand what brand identity is. However, for the sake of completeness:
What is Brand Identity?
Your brand identity is the visual representation of your business.
This is what people commonly refer to when they talk about "branding" in general. For more on this check out our post "What is Branding?"
Whereas your brand strategy focuses on, ahem, the strategy (and the theory), your identity focuses on the visuals. It's exactly how your brand looks, and what you look like when executing your brand strategy.
A full brand identity can be neatly wrapped up in a well made set of brand guidelines.
Why is Brand Identity Important?
The way you look is what your customers are going to remember the most.
You should create and develop a unique brand identity to help connect and resonate with potential customers.
McDonalds' golden arches? A well crafted logo that forms part of an instantly recognisable brand identity.
Amazon's smile? Cleverly links the A to Z, with a smile, symbolising what Amazon do and how they make their customers feel.
Creating a brand identity is an in-depth process, and we'd always recommend working with an agency that offers branding services.
So what exactly should your brand identity consist of?
It's important to say at this point that every single brand is different.
For example:
An outdoor hiking brand will have completely different requirements to a financial services brand or healthcare brand.
They'll also have a whole range of different service and deliverable requirements.
We've based the following branding checklist on the things we get asked for the most.
Let's dive in: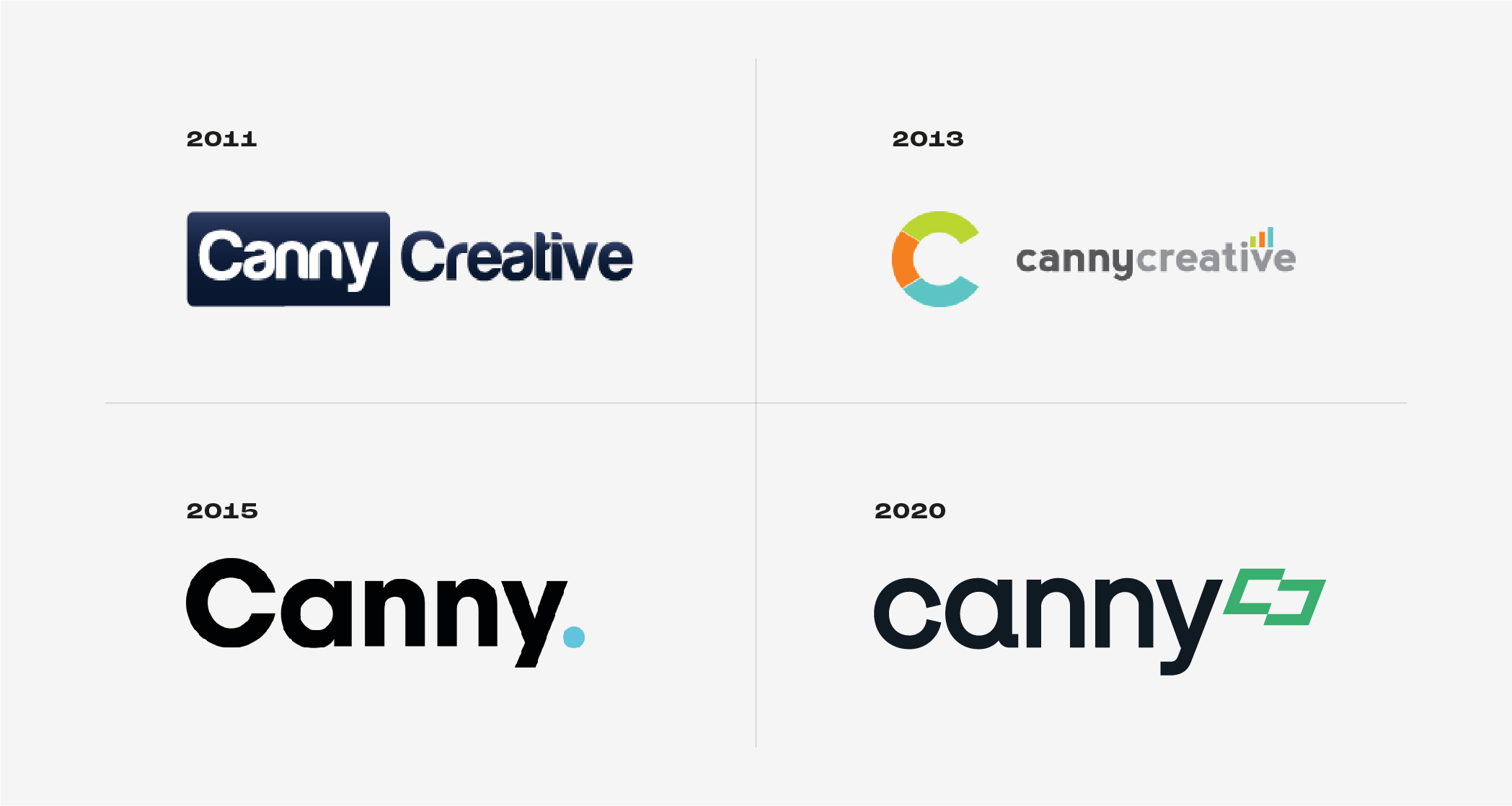 Logo Design
Easy peasy. If you've made it this far through our blog, then you're bound to know what a logo design is.
Think Nike's Swoosh, Apple's Apple, KFC's Colonel. Without an effective logo design, you're going to struggle to convey your brand identity.
The Big Branding Checklist Item 10: Logo Design
A primary logo design. The main mark or identifier that will become synonymous with your brand. You should have a range of file formats, typically in both CMYK (print) and RGB (web) colour profiles.
Logo Design Variations
Logo design variations may seem like a bit of a curve ball. But, there's often times your main logo design won't suffice.
We often find it useful to construct:
Main logo design
Vertical lockup
Horizontal lockup
Icon only
Wordmark only
This way, your logo has a degree of flexibility and you'll never be short of options when faced with different scenarios.
The Big Branding Checklist Item 11: Logo Design Variations
Several suitable variations of your main logo. Again, make sure you have them in a range of colour profiles, suitable for both print and web.
Scaling, Spacing, and Safe Areas
Logo designs should always have a good amount of white space or "safe space" around them.
Your logo should scale up and down well. If it's a combination of a logo mark and word mark, maybe at small sizes, you drop the word mark.
Make sure you indicate sizes for both print and web, that way no matter what document you're working on (perhaps a print ad, or maybe an online ad), then it still looks great.
The Big Branding Checklist Item 12: Spacing and Safe Areas
Diagrams outlining scale, space, and safe areas around your logos for both print and web.
Typography and Font Choice
All brands need a solid typographic duo or trio.
One common mistake we see here is that brands insist they use their logo type, as their main brand typography. Trust us, this can look pretty intense after a while.
Try and choose type families that compliment each other well.
If you get stuck here, try looking on Google Fonts and Adobe Typekit for suggestions.
Two or three fonts is more than enough. Again, make sure to be aware of the sizes and weights you use to communicate your brand identity properly.
The Big Branding Checklist Item 13: Typography and Font Choice
A collection of fonts that you use within your identity. Usually a sans-serif, serif, and display font is more than enough. Consider weights and sizing too.
Colour Palette
Colour can be a tricky beast.
You need to establish:
A primary palette (your most used colours)
A secondary palette (supporting colours used in your brand)
Print and web safe colours
Colours codes for RGB, CMYK, Hex, and Pantone references
Not all colours look great in both print and web, so make sure you do your due diligence by checking, checking, and checking again.
You can use Adobe Colour to help get to the bottom of your colouring conundrum.
The Big Branding Checklist Item 14: Colour Palette
A range of colour palettes based on the list above with relevant colour codes listed alongside each.
Imagery
Imagery can make or break your brand.
Does your brand use illustrations, icons, photography, or patterns? Perhaps it's a combination of all of the above.
Brands like Dorsia are steering heavily into sophisticated illustrative styles paired with beautiful photography.
Finding unique photography that hasn't been overused can be tricky. Check out our favourite stock photo websites if you need help.
The Big Branding Checklist Item 15: Imagery
A collection of imagery that supports your brand identity. If it's illustrative, what style do you use? In your photography, do you use photos of people, or is it more conceptual?
Stationery Design
You need to consider all of the stationery you'll need to use across your business.
At a minimum, we typically find our clients need business cards and a letterhead template which doubles for all other documents.
But if you run a hospitality business, the chances are, you'll need even more. Also check out our hospitality marketing article.
Also consider print finishes here. Are you "glossy flyers" and "cheap as chips"? Or do you offer something of a higher premium?
The Big Branding Checklist Item 16: Stationery Design
A collection of stationery and printed material that your business will use going forward.
Social Media Assets
First of all, you need to choose which social media channels will have the most presence on.
The correct answer here is "all of them." However, time is precious and it's not always possible
Once you've got an idea, then you need to establish what you need for each.
The Big Branding Checklist Item 17: Social Media Assets
Typically you'll need an avatar image and header for each of your social channels. A nice post template for each is always good too.
Other Physical Assets
This is one of those "it depends on your business" items on the list.
Depending on what you do, you'll have a list of other branded assets you need. Maybe you need vans, signage, animated videos, ebooks, whitepapers etc…
The list is endless!
The Big Branding Checklist Item 18: Other physical assets
Keep a list of ideas and things that crop up when creating your brand identity. That way nothing will get forgotten.
Brand Guidelines
When it comes to wrapping your brand identity, it's easiest to do this all in one brand guidelines document.
Guidelines keep your branding on the straight and narrow, and make sure everyone in and around your business knows exactly how you should look in all situations.
Check out the bumper post we've written on creating brand guidelines.
The Big Branding Checklist Item 19: Brand Guidelines
Brand guidelines normally come in the form of a PDF document that outlines your entire brand identity.
Website Design
And finally, one of the biggest pieces in the puzzle. Creating a website for your brand is one of the key pieces of your marketing mix.
You have a range of options at your disposal:
Create it yourself
Pay a freelancer
Work with an agency
Whatever you choose to do, make sure you download our website design brief template to give you a solid foundation.
The Big Branding Checklist Item 20: Website Design
A fully formed website that acts as your digital 24/7 shop window!
Other digital presence feeds nicely into…
Brand Marketing Checklist
We've now covered off the two main items of the big branding checklist.
But it's all well and good having a well thought out brand strategy, and awesome looking identity, but what next?
You've got to take your brand to market!
What is Brand Marketing?
Brand marketing is exactly what it says on the tin. It's how you take your brand and business to market.
Where a lot of brands fall down here, is leading with sales. But we're advocates of Wistia's Brand Affinity Marketing, and Hubspot's Inbound marketing strategies.
The premise essentially is:
"Create outstanding content. And your audience will find you."
Rather than making everything overly salesly; think like one of your customers, create content they want to consume, and the rest is pretty straight forward.
Why is Brand Marketing Important?
Without brand marketing, you're going to be left paying for expensive advertising campaigns that are unlikely to work.
By putting brand first, you're creating things your customers want to interact and engage with.
That's why at Canny we:
Write blog posts on an almost daily basis
Create YouTube content
Are looking into our own podcast
People have moved beyond the age of throwing advertising spend at something, and hoping it converts.
These days, people want to feel affinity with brands, and work and shop with only those brands they have that connection with.
If you're still not convinced, check out our post about small business advertising, and come back here when you're done.
Otherwise, let's get into it.
One thing to keep in mind when considering your brand marketing, is the customer persona we created earlier.
Online vs Offline
The first decision to make when it comes to your marketing, is where are you going to spend most of your time and effort?
Online seems like the very obvious choice. But can you move in circles that others aren't?
Podcasts are the new radio, but traditional radio might be a great choice for your brand. It all depends on your target audience.
The Big Branding Checklist Item 21: Online vs Offline
An evaluation into online and offline channels. This should highlight where you believe there to be opportunities for your brand.
Inbound vs Outbound
We're massive advocates for inbound marketing here at Canny.
But we have close friends and acquaintances that do a lot of work with outbound marketing.
To clearly define the two:
Inbound Marketing
You put out great content and ideas that bring customers to your door.
Outbound Marketing
You go out to your ideal customers and try and bring them onboard.
In theory, inbound marketing makes the sales side of your business a lot easier. Assumedly, people had a problem, and you've shown up at exactly the right time.
The Big Branding Checklist Item 22: Inbound vs Outbound
A decision on where you're going to focus your marketing efforts. It's difficult to take on everything at once. We've had great success with our inbound efforts, and that's the direction we steer all of our clients in.
A quick note on online vs offline, and inbound vs outbound.
Go where your customers are. Always. That'll give you the best chance of success right out of the gate.
Now let's talk more specifically about each option:
Online
Online advertising is made up of a range of different activities.
You could focus your time on:
Being active on social media
Creating written content (blogs etc)
Filming videos and films
Recording audio interviews and podcasts
Paying for clicks from Google or other channels
The list is endless.
To evaluate your options, try and spy on your competitors. If they're all doing a lot of one thing, consider moving in the opposite direction. Or is there a reason they're all doing the same thing?
The Big Branding Checklist Item 23: Online
Getting a decision on where to focus your online marketing efforts is difficult. Try to create a matrix using Excel/Google Sheets, and evaluate your options carefully.
Offline
Offline marketing might be scoffed at by the Silicon Valley crew, but there's a huge amount of value in getting your offline marketing right.
So how do you spend your time and marketing budget?
Print advertising
PR
Radio
TV advertising
Billboards and crazy marketing campaigns
Networking events
Again, opportunities outside of the computer screen are endless.
You need to do the same here as you did when evaluating your online opportunities.
The Big Branding Checklist Item 24: Offline
Just like with your online marketing opportunities, try to create a matrix using Excel/Google Sheets, and evaluate your options carefully.
Inbound Marketing
Your inbound marketing efforts are where I'd spend most of your time.
This is because people coming inbound are typically more qualified, and more ready to buy.
As a sample of inbound marketing material you might need for your brand, you could consider:
Blogs
Infographics
Whitepapers
Ebooks
Case studies
Webinars
Slide decks
Videos
Podcasts
Another huge list that you need to spend some time assessing.
How do you make the most of your digital marketing efforts?
Work out how your brand communicates best. Are you a good writer? If so, then blog. Confident on camera? Video is a goldmine.
Play into your strengths.
The Big Branding Checklist Item 25: Inbound
A list of the channels that you're going to attack with your inbound strategy. This then feeds your brand design. For example: If creating whitepapers and ebook lead magnets are your thing, make sure to get a template created.
Outbound Marketing
Outbound marketing and inbound marketing are created equal, in the fact they both have a lot of ways you can work with them as part of your marketing strategy.
Outbound marketing has the added hurdle of trying to pull people over the line.
You could consider:
Cold calling
Direct mail marketing
Tradeshows and other events
Email blasts and newsletters
Any time you're going out to your audience, it's technically outbound marketing.
Again, there are a huge range of options and opportunities on the table. Focus is key.
The Big Branding Checklist Item 26: Outbound
Just like with your inbound strategy, get a list of your key opportunities together. If you're going to attend trade shows etc, then you'll need an impressive stand and some excellent brand collateral.
Speaking of branded collateral, check out our list of branded collateral that's worth investing in.
Whatever you do with your brand marketing, it's important to stay focused and go in one direction for a sustained period of time.
It's no good flitting between strategies and turning things on and off at will.
Choose your channel, test it, and iterate.
If it works, do it more. Then, add something else.
If it doesn't. Do something else.
You have to test things out for long enough, but not so long that you end up burning a whole lot of money.
Branding Checklist FAQs
Should we look at some branding checklist-focused FAQs before we finish up? You know, to make sure that you've been following along.
The Big Branding Checklist: How to Get Your Branding Right
Getting your branding right without professional help is always going to be tricky.
That's why we always recommend working with a professional branding agency to help. If you're looking to go that route, do check out our complete list of branding services and deliverables.
Hopefully, our Big Branding Checklist has given you an idea of what goes into a branding project and the branding of a business.
Remember, know your vision, know your audience, and know your business. From there, it's a case of creating your brand strategy, brand identity, and brand marketing.
Easy!
Just remember to contact us about your branding project if you need help along the way.
What have we missed off the big branding checklist? Let us know via social media.