When combined effectively, care home web design, marketing, and branding perform as a powerful trio.
If you're looking to place your relatives in a care home, there is so much choice.
In fact, there's so much choice, that specialist directory websites have sprung up, just to help you try and make sense of the situation.
In the UK, you have websites like;
Carehome.co.uk
Carechoices.co.uk
They act as the "definitive guide" to care home selection.
Sure, being featured in a coveted spot on either of these care home directory websites will do wonders for your enquiries.
But, care homes should be doing more with their own branding, website, and marketing efforts!
Imagine what your brand would be like if you held the top spot for a huge range of search terms related to care and care homes in the areas you're focused on?
Game changed.
In this post, we're going to break down the ins-and-outs of care home branding, web design, and marketing, and show you how to get ahead of your competition.
Know Who You're Talking To
When undergoing any marketing exercise, whether that be branding, web design, or direct marketing activity, it's important to understand who you're talking to.
Like most businesses, care homes typically have several people they need to communicate with.
In our experience, your care home's marketing efforts need to be targeted at:
Potential Residents and Their Families
The first target market people always think of when talking about care home branding and marketing, is potential care home residents.
And that's understandable, because without residents, you're not making any money. So attracting this audience is key.
There's something really important to remember here:
Typically, it'll not be the potential resident consuming your marketing.
Usually, it'll be a family member looking on their behalf, and they'll be looking for different things entirely.
Let's run over a fairly typical scenario:
Doris is 80 years old and struggling living alone at home. Her daughter, Corrine, is 50 years old and they've had a discussion about potentially moving Doris into a care home.
In this fortunate situation, Doris is on-board, and agrees it's probably the right thing to do at this point in her life.
Doris doesn't have internet access and uses a mobile phone purely for communication purposes. She's also unable to get out and about visiting homes without help.
So it falls on Corrine to find a care home for her mother.
Rinse and repeat up and down the country.
Forall you want residents to take up residency with your care home chain, it's not often going to be them searching for you, meaning it's not who you're trying to communicate directly with.
You need to connect with the families.
There's an element of marketing to potential residents too, and we'll get into that in the care home branding section of this post.
Potential Employees and Staff Members
Finding good employees and staff members is a notoriously difficult challenge that care homes face.
But, you can do a lot with that when it comes to your branding, website, and marketing efforts.
You're not always going to be wanting to push for more and more residents.
It's not enough to have homes at capacity. You have to have a great staff team in place to run them too.
What good is a care home full of residents and an understaffed team?
You need to keep both current and potential staff and employees in mind when constructing your branding, website, and marketing.
The General Public
And finally, you have to consider the general public.
Care homes as a rule face a lot of scrutiny.
And, because they play such a large role in the lives of people across the globe, people from the outside are always going to have an input.
As a care home, it's likely you:
Run internal events
Have exterior signage
Are an active part of the community
Have links with the Council
Are highly visible in your local area
All of these things make it important to consider the general public with your marketing efforts.
Here's the deal:
You have to focus on both your external branding, internal employer branding, and keep the public onside too.
You want to be broadcasting the right message on all fronts.
If you want to define your customer personas more specifically, check out our free customer persona worksheet.
Care Home Branding
Each of your different target customer persona is going to care about and want different things when it comes to learning more about your brand.
Let's focus on the two personas that often matter most;
The resident / resident's family
Potential employees and staff members
Even breaking down the resident and the resident's family is interesting.
A potential resident is going to want to know:
What your care homes are like
What you get up to on a day to day basis
What the surrounding area is like
What other residents think of it
What else you have going on
Whereas their family are going to be concerned about:
The safety of their relative
How well you're rated by others
How the costs break down
It's a different set of concerns, depending on who you're talking to.
From an employer and staff member standpoint, you'll want to be covering off and talking about things like:
Why your care homes are a great place to work
Job security
The benefits you bring to your staff team
It's a competitive market and carers are in high demand. So don't sleep on driving those employee benefits home through your branding and messaging.
So, when it comes down to your care home branding, what exactly do you need to consider?
Rebranding a Carehome
Let's face it, the care sector isn't exactly renowned for outstanding brand design work.
In fact, there are some absolutely shocking care home brands out there. I'm sure you know who I'm talking about.
If your care homes have been open for a while, and the business has been growing rapidly, stop and take stock.
There are two main components to a rebranding project;
Your brand strategy
Your brand identity
Let's explore each of them in a little more detail.
Brand Strategy
We've recently covered brand strategy in-depth on the blog. Check out The Ultimate Brand Strategy Development Guide if you're needing help in that department.
The top and bottom of it though, is your brand needs to establish;
That's on top of creating customer personas and performing a competitor analysis.
Brand strategy can be overwhelming, so we'll leave you to get stuck into the post above while we explore brand identity.
Brand Identity
When people talk about rebranding their care homes, this is usually what they mean.
But please, please, don't gloss over the brand strategy step. It's important to get that right to help establish an outstanding brand identity.
In short, your brand identity is what your care home company looks like.
Typically, a brand identity is made up of, at a minimum, the following:
Your logo design
What typeface / font you use
Your colour palette
What type of photos you use
Your stationery design
How you look on social media
Essentially, it's every single visual element of your brand.
Care homes also usually throw signage, promotional material for events, giveaways, and more into the mix, but we'll come onto the specifics below.
Remember:
Your brand identity can make or break your entire branding effort.
Working with a professional agency that offers branding services is the best way to get the fundamentals in place.
But, how do you keep track of all of this great looking branding?
Enter…
Brand Guidelines
Some care homes have their entire brand identity sewn up. They know what they look like, and they know how to utilise their brand identity.
But, ask them to see their brand guidelines, and things fall apart at the seems.
Brand Guidelines are typically a PDF document that outlines your entire visual identity. Sometimes, they may include elements of your brand strategy too.
From small scale care home operations, to care companies with various different locations, it's important to get your brand guidelines nailed down.
We created a step-by-step guide to creating brand guidelines to help solve that problem.
In a nutshell, your brand guidelines create consistency across your entire organisation.
Imagine the amount of things getting created, printed, and distributed in a care home chain with 20+ locations. Now imagine that again with 100+ locations.
Whether the care home manager is handing out a welcome pack, or a financial controller is sending out invoices, your brand guidelines help every single document stay on brand.
It's a clear, concise, way of explaining your brand identity.
So, what else do care homes need when it comes to branding?
Care Home Brochure Design
Every care home client that we've worked with has always stressed the importance of having high quality care home brochures.
The logic being, potential residents come for a visit to your care home, and you want to leave them and their family with something to look over and consider.
Now, there are three ways we've seen our clients come at their brochure design:
One brochure per home
One "top level" brochure highlighting more about the company as a whole
A wraparound folder, small company brochure, and home "fact sheet"
There are pros and cons to consider with each of these care home brochure design ideas. Let's explore them further.
One Brochure Per Home
Creating one brochure design for each care home might sound like a good idea, and it definitely works well, but there are some pros and cons.
Pros of Creating One Brochure Per Home:
Can provide highly specific information about each home
Give people a real insight into life in that care home
You can get very specific with your call to action
Cons of Creating One Brochure Per Home:
There's a lot of information to prepare
If you have more than a handful of homes, print and design costs will be spiral
Difficult to manage photography and content for each brochure
This way of creating your care home brochures is probably always going to work best, as it lets you get super specific, and that alone, outweighs the print and design cost.
One "Top Level" Brochure Highlighting More About the Company as a Whole
This next idea involves creating a more generic "high level" company brochure. The sort of thing you'd expect to get given at a conference or expo.
Pros of Creating a "Top Level" Brochure:
Costs can be low as you can design one generic brochure then print several thousand
They help to position the company properly with your target audience
It gives you an opportunity to firm up your company's brand as a whole
Cons of Creating a "Top Level" Brochure:
Not specific enough to get people interested and/or excited
Doesn't give you the opportunity to talk about specific care homes
Have to talk in general terms about your business, rather than getting into the details
I never think this type of brochure design works for care homes. It's no good providing a general overview of your business.
People want specifics, and want to know about the home they could be spending the rest of their lives in in more detail than a general "top level" brochure allows.
Wraparound Folder, Small Company Brochure, and Home "Fact Sheet"
This is one of my favourite ways that care homes can approach their brochure designs.
The idea involves creating a beautiful wrap around folder, small company overview brochure, then inserts for each home under your care.
Pros of Creating a Wraparound Folder and Inserts
It doubles as a folder full of useful information
You can use them company wide
Swapping in relevant inserts for each home means if any of the information changes, you're not wasting a whole lot of money reprinting expensive brochures
You can still insert a small company brochure that gives general information about your care homes that again, can be used company wide.
This approach keeps ongoing costs low as you're printing loose sheets rather than chunky brochure designs.
Cons of Creating a Wraparound Folder and Inserts
The initial setup is a little more fiddly
Managing stock levels of individual care home inserts can be a bit of a niggle
But that's it! The rest is all positive.
This approach is a brilliant idea to minimise print and design costs, and, you can work with an agency to create a reusable template to save on that front too!
Printed Materials
Most care homes need a whole range of printed materials. This could include;
Business cards
Letterheads
Menus
Notice boards
Roller banners
Other banners
In terms of design tips, just think about what it is you're creating.
Business cards should feature the relevant contact details prominently. Letterheads need space for an address. Menus should be easy to read. And so on.
Also, if you're printing big banners, don't cram them with tons and tons of text. Banners are going to be read by passers by, they're not reading every single thing. Go big and bold with your statements!
There's not a lot to say about these printed materials except "make sure you follow your brand guidelines."
That's why it's important to set them up early, making sure all of your printed goods are consistent with your brand identity moving forward.
Event Posters
When Covid-19 isn't an issue, care homes tend to run a lot of events.
To promote the events, we engage with our care home clients to create event posters and social media posts throughout the year.
Typically events happen on a monthly basis, but ramp up towards the end of the year.
If you're struggling for events, this is the base event calendar we typically work around:
January (Coffee Morning)
February (Valentine's Day)
March (Nutrition Week)
April (Earth Day)
May (Dementia Awareness Week)
June (Pride)
July (Summer Fete)
August (World Photo Day)
September (World Alzheimer's Day)
October (Halloween)
October (World Mental Health Day)
November (Diwali)
November (Remembrance Day)
December (Christmas)
December (New Year)
This is a good base events calendar and covers off most of the key events within the year.
Now, you just need to partner with a great design and branding agency to help you come up with the designs.
If you're going to attempt it yourself, try and stay away from the "done thing." Get clever with your designs, and it'll give your brand something much more interesting to work with.
Once you have your designs down, you should repurpose them into 1080px x 1080px squares to share across social media!
Remember:
The more you print, the cheaper printing tends to get. So if you're going to celebrate events across your homes, get all your printing from one supplier on one order, then distribute them yourself.
Don't skimp by hiring a low cost print supplier, invest in good printing, because honestly, it always looks better.
A3 is a good size for an attention grabbing poster, A4 is great for smaller posters that can be placed on notice boards etc.
Newsletters
One common thing we see in the care home industry is newsletters.
We've been asked to create a range of templates for different care homes, however, it's safe to say newsletters break down into one of two types.
Newsletters distributed to residents/their families, from the homes directly
Newsletters that are distributed to the homes and staff teams, from head office
Essentially, newsletters that celebrate life in the care home, and show what's been going on.
And newsletters that talk about the company, it's performance, and what's going on at a corporate level across the home's network.
As a rule, newsletter templates tend to be pretty ghastly.
For the newsletters coming from each home, it's important that they look good, but even more important, they must be easy to edit and print.
Therefore, we recommend a nice header and footer design put together in Microsoft Word, and let the care home managers take it from there.
The most effective way to design your newsletters, is to have an agency work with you to create a PDF template, then edit it using something like Adobe Acrobat. However, this does normally work best for newsletters created by head office.
The thing is, branding is great, but at some point, you need function over form.
Editability, readability, and printability are key here. So don't stand in the way of great communication and service, by rigidly enforcing strict brand guidelines.
This goes against everything we've said in this post so far, but seriously, you can't expect your care home management team to also have graphic design degrees.
Get them a little help from an agency by setting up the template, then as long as they're putting it out consistently, celebrate their achievements.
Signage
When you have care home properties to look after and maintain, you often need an abundance of signage.
Typically we see our care home clients ask for;
Main signage (that goes near the entrance or closest to the road)
Direction signage (pointing to the car park, reception etc)
Branded internal signage throughout the home (dining room, room numbers etc)
Informational signage (notice boards, entrance and exit signs etc)
To help build a consistent customer experience, there are a few things we recommend when it comes to your care home's signage.
The first, is paying close attention to your brand guidelines.
Your care home signage is going to be one of the most "seen" elements of your brand. Every time somebody visits your home, they'll see your signage.
So it needs to be consistent with your identity.
Secondly, pick consistent materials each time you have a sign made. Don't mix plastic external signage with metal external signage. Also, try and get metal signage outdoors if you can, it's longer lasting.
Materials matter. A blue colour printed on plastic can be very different to a blue colour printed on metal. The materials help to ensure consistency.
And finally, get your signage installed professionally.
There's nothing more sloppy than signage that's just thrown up by a handy person. Pay your signage manufacturers for install too, to ensure your signage looks great throughout!
Also, before ordering, get them out for a site visit, ask them for advice, and get them to quote up on your specific requirements!
Care home branding can be quite the monumental task. Especially if you have multiple properties to look after.
If you need more help with your care home marketing brief, give this post a read for a step-by-step guide and free template on how to put your marketing brief together.
If you want to discuss your care home branding project, talk to us today.
Care Home Web Design
Care home websites tend to have a handful of things they need to.
Show people the homes and services you have on offer
Encourage people to contact you for a tour of your homes
Highlight any job opportunities you might have
Basically, targeting your two main audiences; potential residents and their families, and potential employees.
And remember, working with an agency that offers web design services is always the way to get your care home website right.
Whether you're working with an agency or attempting it some other way, there's something we advise all of our care home clients to do more of;
Tell More Stories
There's a universal truth at play when it comes to sales and marketing.
Everybody loves a good story.
Whether that's telling them, or listening to them, stories engage our hearts and minds, and as humans, we can't get enough of them.
Your care home website should tell stories.
Remember, you're not a faceless corporation. You're a business run by real people. And people buy from people.
By telling more stories, you're creating a more human side to your brand.
So how can you do that for a care home? Here's just a few quick ideas;
Use more video on your website and across social media
Get your residents to talk to you about their experiences and share their stories, and feature them
Create more interesting body copy that weaves together narrative and information
Start a monthly "Day in the life" blog post that shows people what you get up to, rather than telling them what you do
Feature stories and testimonials from happy families and show how they're welcomed into your care homes
The possibilities of storytelling are endless. And I'm sure your care homes are full of engaging stories!
The whole point here, is to go beyond the traditional sales type website, and get down to people's hearts.
You want to warm them up, and engage them enough to want to visit you for a tour.
Remember, your website could be one of your first brand touchpoints, so make sure you knock their socks off!
Consider Your Website Structure
Getting your structure right is critical to the success of your care home website project.
A typical care home website will feature the following pages;
Home
About
Services

Service 1
Service 2
Service 3 etc.

Homes / Locations
Contact
Recently, we've seen a lot of homes add job roles and available positions to their website too.
On top of that, we firmly believe "no website should exist without a blog." We'll come onto this in a bit more depth later though.
One thing to keep in mind is that your website should be consistently updated and refreshed with the latest information and happenings.
If you've added a new care home to your brand, get it on there. By the same token, if you've lost a property, take it down.
Websites are a constant work in progress, but they should always offer up the most recent and up to date information!
Showcase Your Homes and Services
One thing that seems obvious, but some people overlook, is actually showcasing your homes and services.
There are a few things to consider here.
What services do you offer?
Do particular homes offer particular services?
Can you build a "home locator" or "postcode search" style tool?
We recommend every care home under your brand, should have it's own unique page on your website. And the same for each service too.
Why?
Because it helps with SEO and search engine rankings.
For example:
If you have a care home in Manchester, and another in Liverpool. You're going to want to try and rank for the terms "care home Manchester" and "care home Liverpool."
By only having one general "care homes" page on your website, you're not going to accomplish that.
So split down your homes, and split out your services, and give users as much information as possible, in a clear and concise way.
Follow Good Website Practises
One of the most important things you can do with your care home web design, is make sure that it follows website best practices.
Your website should;
Follow Accessibility Practises
Web accessibility is a must, for every website, every time.
But when it comes to care home websites, it's even more critical. Just think about your audience.
They could be aging people, with poor eyesight, poor internet capabilities, and as such, need a simple, easy to use website to interface with.
Consider having scalable and sizable text. Work closely with your web design agency on selecting accessible web colours. Give images alt tags and meta information and so on.
There are a whole range of great books and articles that cover web accessibility in way more detail than I can in this post.
Work Across a Range of Devices
From tiny mobile phones, to larger tablet devices, and desktop computers, your website should function flawlessly across all platforms.
Different people have different browsing habits, and you don't want your website making life difficult for them.
Any good website design agency worth their salt will know what they're doing in this department, but if you're creating a web design brief, make sure you list "responsive design" as a must have feature.
Make Life Easy for People
You don't want your barrier to become an obstacle that people have to overcome.
Give website visitors an easy way to get in touch with you. And don't limit them.
List out telephone numbers, email addresses, and give them access to a website form, letting them communicate in whichever way works best for them.
I could talk about website and web design best practises until the cows come home. But the top and bottom of it is;
Don't let your website become the barrier to your success.
Keep Your Website Updated and Use It Actively
And finally on our list of care home web design tips, is "keep your website updated and use it actively."
Things change quickly in care home land, and I appreciate that.
But there's no excuse for having old homes and job roles sitting on their months out of date.
Keep on top of your news and blog. And if you can't, remove the dates. That way, less people will see out of date posts and think you're not on top of things!
You only get one chance to make a first impression, and if your care home website makes a bad one, well, it's pretty much game over.
Care home websites don't have to be difficult to get right. Especially if you go in with a clear plan and an agency to help you out.
If you need help with your care home website project, talk to us today.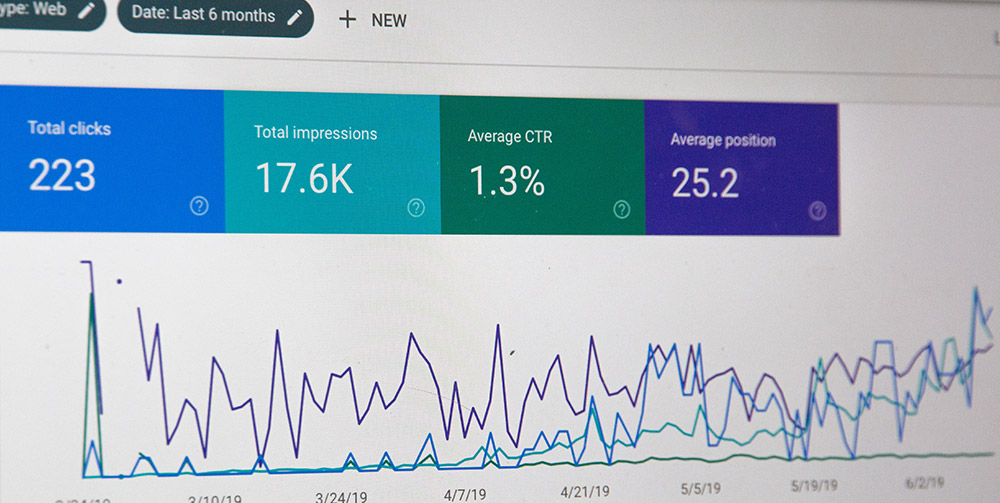 Care Home Marketing
We could go on for days about different ways to market your care home, but we're going to revisit care home marketing again in the near future.
The main thing you need to do when constructing your marketing strategy, is remember who you're talking to.
It could be potential residents, their families, people looking to work at one of your care homes, or a member of the general public.
At Canny, we focus heavily on content marketing, and here's how you can put it to use for your care homes;
Give Each Care Home and Service Their Own Website Page
We talked about this earlier, but want to reiterate it.
It's important to give each care home and service you offer their own page on your website.
That means if people are searching for "care homes in Liverpool" they might end up stumbling across your page.
By the same token, somebody searching for "care homes in Newcastle" would hopefully stumble onto your dedicated page for that term.
If you bunch all of your homes and services together, you're giving yourself less chance of ranking for relevant search terms.
This approach also gives you something to link to from individual campaigns. Attending an expo in London for the care industry?
Probably worth making sure all of your branded collateral points them to the relevant "London care home" page on your website!
Comprehensive pages for each of your homes and services is a must, as it helps people get more relevant information quickly, and, gives you a higher chance of search engine success!
From there, you want to build intelligent links between your pages by…
Build a Spider Web of Content Linking to Relevant Pages
Links help rank pages.
There are two types of links that you want to build to your website;
Internal Links
Internal links are links from other pages on your website to relevant information.
External Links
These are links from external sources that link back to your website.
The jury is still out (and will be forever) on which type of link is more effective. But just to be safe, you want to be building both.
So let's talk about both methods in more detail…
Building Internal Links on Your Care Home Website
There are some easy ways to build internal links on your care home website;
Make sure your main menu is well structured, clear, and present on every page
Link each care home to "nearby care homes"
Link each care home to a page about each service they provide
This is beginner level stuff, but by doing this, you're enabling both visitors, and Google's robots to roam freely around your website.
And that's exactly what you want! Frictionless website browsing.
Building External Links Back to Your Care Home Website
Building external links back to your website is always going to be harder.
Because you have no control over the situation! All you can do is try your best to make it happen.
Again though, there are simple things you can do;
Make sure each social media profile you have links back to your website
Submit your care homes to directory websites
Get listed on websites like CareHomes and CareChoices, and fill in the links
These are just a sample of things you can do to build those precious external links.
Moz have a great article about link building if you're struggling for ideas.
To wrap up our section on building valuable links, I'll say this;
Get scrappy.
Try to think like a small business (even though you probably aren't!)
Think of all the crazy and inventive small business advertising ideas that are out there. And try and adopt some of that guerilla marketing mindset.
The more creative you are, the more likely you are to succeed in your link building efforts!
Care Home Marketing Ideas for SEO
In the near future, we're launching a website all about marketing and content marketing. And we'll be writing about our favourite care home marketing ideas from an SEO perspective over there.
For now though, we wrote a post that shares our top hotel SEO ideas.
Let's take that post, and spin five of the best ideas into care home marketing ideas for SEO.
Start with Keyword Research
This is a no-brainer.
You MUST know what people are searching for, before planning any sort of SEO or SEM (search engine marketing) activity.
You can use tools like Ubersuggest to help. Or if you have the budget, we highly recommend using AHREFs for keyword research.
Either way, this AHREF's blog post How to Do Keyword Research will help you immensely with this.
Set Up The Right Search Engine Monitoring Tools
Tools like Google Analytics and Google Search Console are a must when it comes to judging the success of your marketing efforts.
They're both free, and super easy to set up.
Without the right tools, you're not going to be able to see what works, or more importantly, spot areas for improvement within your search engine marketing strategy.
Speed Your Website Up
Website speed is a massive search engine ranking factor.
People don't want to wait. The faster you can get your website, the better.
To do this, try;
Reducing the amount of images you use
Optimise any images you do use
Improving and investing in your website hosting
Enabling caching
Use a CDN (content delivery network)
Website speed can be a tricky beast to tame. You can use Google PageSpeed Insights to help.
Get Rid of Downloadable PDFs
There's a high chance that a lot of your website traffic will be coming from users of mobile and tablet devices.
And even if it's not, you should 100% get rid of downloadable PDF content.
If you're on a website already, you shouldn't have to download a PDF to get further information. Just put that information onto your web page.
Easy peasy. Problem solved. PDF no more.
Make Sure You Create and Maintain a Blog
Blogging is the not-so-secret sauce to increasing organic website traffic.
Start writing about topics surrounding your care homes such as;
What's going on in the local area for potential residents
Detailed breakdowns of the services you offer, and how you help
What people can expect from the area and your homes / services
Blogging is a great way to drive inbound traffic and leads for your business.
Posts like "What to Look For When Choosing a Care Home" give you a voice in the discussion, and can help people make the choice to come for a tour.
I'll say it and say it again;
Blog, blog, blog. The more you do it, the better you'll get, and the more brand equity you can build with your potential visitors.
Care home marketing comes in many shapes and sizes. From social media management through to content marketing.
If you need help with your care home marketing project, talk to us today.
Tools and Software to Help Your Care Home
We've already mentioned some software that can help with your web design, marketing, and branding efforts.
But to recap, here's a one sentence breakdown of our recommended tools, and what each one does.
Google Analytics
Helps you to track the amount of visitors your website gets, what brought them to your site, what content they're engaging with, where you're losing them to more.
Free to set up and use.
Google Search Console
Helps to manage your website on the web. You can see any issues Google has with your website, and track your website's performance from a technical standpoint.
Free to set up and use.
Google Optimize
Allows you to set up A/B tests to see which version of your website page performs best. It's great, but don't go into A/B testing without doing some reading first.
Free to set up and use (up to 5 tests, paid plans after that.)
Hotjar
Let's you see a visual heat map of where people are clicking and scrolling to on your website pages. This helps build a visual picture of what is and isn't working for your visitors.
Free to set up and use (up to 3 pages and 1000 visitors, paid plans after that.)
AHREFs
The ultimate tool when it comes to keyword and competitor research. At Canny, we couldn't live without it!
Paid plans available with a variety of tiers and options.
Buffer
Allows you to post across a wide range of social media platforms with ease.
Paid plans available with a variety of tiers and options.
Canva
Great for creating social media imagery and other small graphics.
Free and paid plans available with a variety of tiers and options.
Each of these tools has their own pros and cons, but they're all worth trying out for yourself!
Conclusion: The Complete Guide to Care Home Web Design, Marketing, and Branding
With any branding, website, or marketing project, the first thing to get right is your customer personas.
We've given you some great resources and ideas at the start of this post to help.
Remember:
When it comes to care home websites, branding, and marketing, it's not always going to be potential residents making a judgement, it's often going to be their families too.
The trick to getting your care home the attention it deserves, is to start with a solid foundation in branding, reflect that online through your website, then start building organic traffic to that website through digital marketing activity.
With your care home website, you should use the software we mentioned above to help you drive conversions. Once you get people there, you need to do everything in your power to turn them into a qualified lead.
How have you used branding and web design to market your care home successfully? Let us know in the comments below.