If you're looking for the complete list of outstanding and upcoming FMCG events then look no further.
Events in this sector are particularly important as they allow brands to get closer to their audience.
Since FMCG products are necessity purchases (i.e. food, toilet roll, deodorant, shampoo) there is often very little thought behind the buyer's decision.
Usually they find a product that suffices and stick with it.
However, events can change that by educating consumers about the benefits of the product and incentives such as freebies, live demonstrations, or samples can help bring the customer even closer to the brand as they're getting value out of it.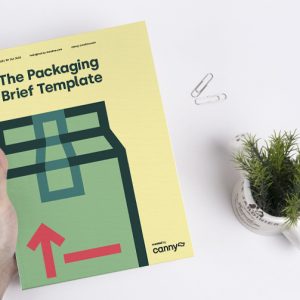 On top of this, events are also a great way for FMCG brands to provide after-sales support (something which can be lost when selling through retailers) which means brands can help consumers get the most out of their product.
Whether this be a fresh recipe to try at home or a step-by-step skincare routine, brands can educate consumers on how to better incorporate their product into their daily lives.
So without further ado, we have compiled a list of FMCG events taking place throughout 2023.
We have also included the date and location for each event, as well as a link you can follow to find out more information.
January
Below is a list of FMCG events taking place in January 2023.

Credit to Expo beds
Nordstil Winter 2023
When: 14-16 Jan, 2023
Where: Hamburg Messe and Congress Centre, Germany
Tickets: Start from 5 euro
Nordstil in Hamburg is the largest biennial trade fair for the consumer goods in Germany.
The winter show will take place from 14 – 16 January 2023 where the halls of Hamburg Messe and Congress Centre will greet over 19, 000 trade visitors and 900 exhibitors.
The event will run for 3 days and will bring the newest and freshest ideas for the consumer goods market.
Visiting the event in January is the perfect time for business owners as it provides excellent preparation for the upcoming Spring season on the consumer goods market.
The extensive product showcase is divided into the following five categories: Home and Garden, Style and Design, Gifts and stationery and Jewellery and fashion.

Credit to Scotland Trade Fairs
Scotland's Trade Fair 2023 2023
When: 22-24 Jan, 2023
Where: SEC, Exhibition Way, Glasgow
Tickets: Free registration
Held at the SEC in Glasgow, this event will welcome over 500 companies to exhibit thousands of products to retail buyers looking to source products for the new season.
These co-located shows offer the very best home accessories, giftware, fashion, jewellery, accessories and speciality food and drink from Scotland and beyond.
Under one roof you will be able to find everything from greetings cards, to home interiors, to beer and chocolate. It's an expansive show over a 3 day period which gives visitors and exhibitors the chance to see new products and new talent.

Credit to Showcase Ireland
Showcase – Ireland's Creative Expo 2023
When: 22-24 Jan, 2023
Where: Royal Dublin Society, Dublin, Ireland
Tickets: Free registration
Showcase will return to Dublin's RDS from 22 – 24 January 2023. Over 4,000 buyers visit the event from across the globe, including Ireland, the UK, the USA, Mainland Europe and the Far East, generating sales orders of over €20 million over the duration of the show.
Get ready to be inspired by a plethora of unique products across various categories including Home & Gift, Jewellery and Fashion & Accessories.
Discover established brands and chat with emerging makers in order to grow your network in this industry.
This gives you the opportunity to explore exciting new products across four activity-packed halls filled with inspiring ideas.
February
Below is a list of FMCG events taking place in February 2023.

Credit to LabelExpo
Label Expo South East Asia
When: 9-11 Feb, 2023
Where: Bangkok, Thailand
Tickets: TBC
This is Southeast Asia's largest label and package printing event.
It will take place at BITEC, a world-class venue in the heart of Bangkok, Thailand's thriving capital.
There will be lots of workshop opportunities for you to take advantage of where you can learn from leading voices about the trends shaping the future of the FMCG industry. This allows you to unlock new strategies to strengthen the success of your own business.
At the 2023 expo, there are a number of key industry suppliers exhibiting including Epson, Konica Minolta, Sen Labels, Durst, FLORA, Thai KK, Rotometrics, GEW, OKI, Armor and HanGlobal.

Credit to NEC Birmingham
Packaging Innovations & Empack 2023
When: 15-16 Feb, 2023
Where: NEC, Birmingham
Tickets: Free registration
Packaging Innovations & Empack is the UK's annual event driving business and innovation across the whole packaging journey.
This includes primary packaging, secondary packaging, contract packing and fulfilment, labelling and printing, and packing and processing technology.
Essentially it covers the entirety of the packaging journey from start to finish. This event is the largest annual event connecting packaging specifiers and buyers with suppliers, new materials, and the expert knowledge needed to create the future of their brand's packaging.
On top of this, Empack provides an important platform for directors of packing and filling operations to solve their manufacturing struggles and understand the key trends and technologies that will define any future investments.
This event also emphasises the advantages of outsourcing to bring products to market, instead of companies investing large sums of money into machinery, recruitment, and new premises.
The Nîmes Exhibition Fair
When: 10-13 Feb, 2023
Where: Parc des Expositions, Paris, France
Tickets: TBC
The Foire de Nîmes is and remains one of the unmissable events at the start of the year.
Since its launch, the fair has attracted a large audience of approximately 350 exhibitors over its 4 day duration.
That's on top of the 30,000 visitors who tread the 9,000 m2 of the Nîmes Fair, seeing new products and making new connections.
The Nîmes fair offers a rich and varied commercial offer in many areas such as home and office design, food processing, lifestyle and well-being, beauty, health, and wines and spirits.

Credit to Fruit Logistica
Fruit Logistica
When: 8-10 Feb, 2023
Where: Messe Berlin, Germany
Tickets: Free registration
Fruit Logistica is a flagship event held in Germany that covers every single sector of the fresh produce business and provides a complete picture of the latest innovations, products, and services at every link in the international supply chain.
It offers fantastic networking and contact opportunities to the key decision-makers in every part of the industry, which strengthens your position in this sector.
Both exhibitors and visitors attend Fruit Logistica every year to realise their full business potential within the international fresh produce trade.
March
Below is a list of FMCG events taking place in March 2023.

Credit to IFE
International Food & Drink Event (IFE)
When: 20-22 March, 2023
Where: ExCel, London
Tickets: TBC
IFE, (also known as the International Food & Drink Event) is the UK's leading trade event for the food and drink sector. It is the most effective product sourcing resource for retailers, wholesalers, and hospitality professionals.
The event showcases a vast range of new and innovative products from across the UK alongside quality food and drink from around the world. The idea is to drive strong business relationships to support the industry's sustainable growth.
Your free ticket will give you unrivalled access to source, sample, and try out the latest innovations from an extensive range of international and UK suppliers set to boost your business in 2023 further in the future.

Credit to Amsterdam Coffee Festival
The Amsterdam Coffee Festival
When: 30th March-1st April, 2023
Where: Westergas, Amsterdam, Netherlands
Tickets: starts from 5.50 euros
Amsterdam Coffee Festival will showcase a variety of products such as meats, fish, cheeses, wine, teas, coffee, yummy tasty foods to eat and local handmade crafts.
But where did it all start?
Six years ago, the organisers ran the The London Coffee Festival for the very first time – an event that has brought nearly 30,500 coffee lovers together to celebrate the fantastic coffee culture.
Three years later – after an inspiring edition in London – the Amsterdam Coffee Festival was born.
A variety of big brands are already attending including Alpro, Brita, Oatly, and Primavera coffee.
April
Below is a list of FMCG events taking place in April 2023.

Credit to Tacos and Taps
Cary Tacos and Taps
When: 1st April, 2023
Where: The Koka Booth Amphitheatre at Regency Park, Cary, USA
Tickets: Exhibit Booth Cost Starts from $295
Cary Taco 'N Taps is a fantastic event for foodies that takes you to the South of the Border and offers up some of the area's best Tacos and Mexican Food.
Attendees are sure to have a great time as alongside meeting lots of food brands, you will also enjoy great live music, margaritas, contests, and many other surprises.
At this event you'll find Taco Trucks, Taquerias, and Mexican Restaurants with different types of tacos on offer.
This is a great way for businesses to discover new products and to grow their network in the food and beverage industry.

Credit to Chocolate and Coffee Fest
Southwest Chocolate and Coffee Fest
When: 1-2 April, 2023
Where: New Mexico State Fair, Albuquerque, USA
Tickets: Free and paid options
The Southwest Chocolate & Coffee Fest hosts more than 20,000 attendees and 150 exhibitors making it America's largest consumer festival for chocolate, coffee, and gourmet foods.
Attendees will be able to enjoy a fine selection of chocolates, coffees, gourmet foods, and locally designed wine, beer, and spirits. Or perhaps you're exhibiting? In that case you couldn't ask for a better platform to showcase your products.
As well as a range of booths to visit, you'll also find culinary demonstrations, live music, cake-decorating classes, baking contests, and chocolate and coffee portrait painting classes.

Credit to New England Food Show
New England Food Show
When: 2-4 April, 2023
Where: Boston Convention and Exhibition Center, Boston, USA
Tickets: Free and paid options
New England Food Show is the region's largest restaurant and foodservice event serving both the foodservice and retail sectors.
It displays the latest products, services, and technologies alongside an exciting program of education and demonstrations. Combined, these provide restaurants, retail, and food service establishments from New England with the best tools to grow their business.
This food show draws in more than 395 professional exhibitors who are looking to feature an extensive range of food services and related equipment. Some of the main items being exhibited include food products, beverages, cleaning tools, uniforms and technological services.
May
Below is a list of FMCG events taking place in May 2023.
Sial India
When: 4-6 May, 2023
Where: Bombay Exhibition Centre (BEC), Mumbai, India
Tickets: TBC
SIAL INDIA is the perfect platform for US based companies looking to develop and promote their food business in this incredibly promising (but competitive) market.
It combines the perfect blend of beverages, food, wine, and spirit products to a vast number of attendees.
To top things off, there will be an exhibit from international wine producers along with Indian producers, and a perfect platform for networking and business opportunities in the food and beverages industry.

Credit to CMPL Expo
Contract Manufacturing & Private Label Expo
When: 4-5 May, 2023
Where: Jio World Convention Centre, Mumbai, India
Tickets: Free
Driving forward India's Private Label and Contract Manufacturing Industry, CMPL Expo will combine retailers, brand owners and FMCG private brand manufacturers in one room from every category of packaged foods and beverages.
This includes categories such as beauty, cosmetics and personal care, health and wellness, cleaning, kitchen and home care.
This gives people the opportunity to meet and network with private label industry stakeholders whilst also staying up to date with market trends and product innovations.
June
Below is a list of FMCG events taking place in June 2023.
The Ultimate Women's Show
When: 3-4 June, 2023
Where: Convention Centre, Los Angeles
Tickets: TBC
For over 30 years and 590 expos, the Ultimate Women's Expos remain the largest producer of Women's Expos in the whole of the US.
This expo has helped hundreds of thousands of women find the very best in products, services, and resources for their homes, businesses, and families.
At the event you will find lots of products in the world of fashion, food, entertainment, cosmetics and travel. There are also opportunities to connect with inspiring Keynote Speakers to learn more about the industry and to expand your knowledge.
If you're wondering why the event is targeted at women, according to their website 'Women are the ultimate consumers, shopping for themselves, their family, household and business and their impact on the economy is growing every year.'
This means women have enormous spending power and control the majority of all consumer spending. The Ultimate Women's expo provides an unprecedented opportunity to meet with these women who have a high degree of disposable income.

Credit to IECS
International Esthetics, Cosmetics and Spa Conference
When: 24-26 June, 2023
Where: Las Vegas Convention Center, Las Vegas, USA
Tickets: TBC
International Esthetics, Cosmetics & Spa Conference takes place in Las Vegas and is the must-attend show for those working in the spa and wellness industry.
This event provides insightful guidance to improve businesses and keep them at the forefront of this increasingly competitive industry.
IECSC offers leading education and dynamic show floors for brands to display their products and get closer to their target audience.
A huge number of spa and wellness professionals rely on IECSC for insightful guidance in order to grow their businesses and market their products.
The show will present the products of more than 600 exhibiting companies including apparels and uniforms, bath and body products, cosmetics, makeup, eyelash extensions, hair care products, medical spa treatment, nail care products, nutrition and wellness treatment, and skin care items.
July
Below is a list of FMCG events taking place in July 2023.

Credit to Cake, Bake and Sweets
Cake Bake and Sweets Show
When: 30th June-2nd July
Where: Melbourne Convention and Exhibition Centre, Melbourne, Australia
Tickets: Free registration
Cake Bake & Sweets Show is Australia's most loved live baking, desserts & sweets show.
It's a jam-packed, 3-day event that features numerous celebrity meet and greets and live demos so you can see the products being made.
You will also be able to sample the delicious treats, as well as attend workshops and masterclasses to meet other businesses in this food and beverage industry.
If you're just starting out in the industry this is the perfect event for your calendar as vendors from all across the globe will gather here. It is a great platform to showcase a wide variety of products and services such as cakes, macarons, slices, cookies, chocolates, pastries, and artisan breads.
Based on previous years, it is estimated that over 500 exhibitors will showcase their products at the event, and between 20,000 and 50,000 visitors will attend.
To find out more click here.

Credit to NZIFST
NZIFST Conference
When: 4-6 July, 2023
Where: University of Otago, Dunedin, New Zealand
Tickets: TBC
NZIFST Conference is the country's leading professional association representing people working in the food industry, or in related research and teaching, who apply science, technology, and engineering to the processing, manufacture, and distribution of foods.
This conference offers opportunities to both members and non-members in terms of networking, professional development, and peer recognition.
The Institute already has over 1,200 members from more than 400 companies, so like-minded professionals can enjoy regular branch meetings, a fortnightly email newsletter, an annual conference and exhibition, technical seminars and workshops, Special Interest Groups, free publications, and a program of national and international awards for excellence.
Professional Beauty Fair
When: 2-4 July, 2023
Where:Expominas, Belo Horizonte, Brazil
Tickets: TBC
Since first starting out, Beauty Fair caters for the entire productive chain in the beauty industry and stands out with its provision of differentiated contents.
It places a particular emphasis on education and qualifying services for professionals in this sector, covering 60 simultaneous events in the hairdressing, manicure, makeup, esthetics, business and multidisciplinary areas.
It has an estimated turnout of nearly 50,000 visitors and 150 exhibitors so any beauty brand can be sure to get their products in front of a wide audience.
August
Below is a list of FMCG events taking place in August 2023.

Credit to HKTDC
HKTDC Beauty & Wellness Expo
When: 17-21 August, 2023
Where: Hong Kong Convention and Exhibition Centre, Hong Kong
Tickets: TBC
HKTDC Beauty & Wellness Expo is the largest Beauty, Wellness and cosmetics trade show in Hong Kong. At the event, you will discover amazing products from brands across the globe as the show attracts international exhibitors.
As an exhibitor, you can expect a good foot fall as the expo attracts a staggering 20,000 – 50,000 visitors so this is certainly not an event to be missed!
Whether you're showcasing products in the fitness, wellness, health, or beauty sector, HKTDC Beauty & Wellness Expo is one to add to your calendar for 2023.
More information about this event is expected to be released closer to the time, so keep your eyes peeled!

Credit to Cannabis Drinks Expo
Cannabis Drinks Expo
When: 1st August, 2023
Where: Midwest Conference Center, Northlake, USA
Tickets: Starting from $400
San Francisco and Chicago have both experienced a huge networking opportunity for anyone curious to know more about how cannabis will affect the drinks industry in the US.
Cannabis Drinks Expo's goal and theme for 2023 remains "Growing the Category".
With more and more new states legalising cannabis, the 2023 show will be focused on bringing the cannabis drinks professionals from these states as well.
There will be a particular focus on MSO's, dispensaries, cannabis growers, packaging companies, co-packers, flavour suppliers, cannabis drinks brands, and service providers that are already in/ looking to enter the Cannabis Beverage category.
The 2023 theme will be broken down into 4 main pillars, each of which will be marketed all year round to help the category grow. The pillars are: creating end consumer pull, educating consumers on cannabis beverages, state bottlenecks, and bringing new state and international participants.
September
Below is a list of FMCG events taking place in September 2023.
Healthcare Packaging Expo
When: 11-13 September, 2023
Where: Las Vegas, USA
Tickets: TBC
By attending this event, you can be a part of the packaging and processing event that brings innovation to packaged goods and life sciences industries.
You can meet with different brands whilst watching exhibitors showcase their packaging, processing, and supply chain innovations and connect with motivated buyers.
Most attendees are decision makers in management of leading healthcare brands, engineering and other vital roles, so you can be confident that your products are getting in front of the right audience.
Serious buyers know that this is the place to find packaging and processing solutions from top suppliers all under one roof which means you can exhibit your solutions to these prime buyers.
Tastefully Food Expo
When: 1-3 September, 2023
Where: Setia SPICE Arena, George Town, Malaysia
Tickets: TBC
Tastefully Food Expo has developed to transform creative ideas into living realities with the purpose to effectively communicate brand messages, meet potential clients, and generate more sales.
This is all made possible through the unique and innovative exhibitions that are held on an annual basis.
This expo provides exhibitors with the perfect platform to advertise and showcase their products to their core audience.
Aside from this benefit, exhibiting at Tastefully Food Expo is also a great way for companies to promote any new products that they are launching to the public.
The estimated turn out for this event is approximately 500 exhibitors and between 20,000-50,00 visitors which will enhance your brand visibility.
October
Below is a list of FMCG events taking place in October 2023.

Credit to Anuga
Anuga Food and Beverage Fair
When: 7-11 October, 2023
Where: Koelnmesse, GmbH, Cologne, Germany
Tickets: Start from $2610
Anuga is the world's largest trade fair and is a core industry meeting point with exhibitors and visitors alike.
It is seen by many to be the No.1 Food and Beverage business event, featuring the world's most relevant innovations and topics for this sector.
Anuga forms the basis for good business and new economic perspectives and will bring important industry players together to combine their knowledge and expertise.
The event will welcome attendees from the food and beverage sector including food and drinks, catering technology, retail technology or shop fittings, suppliers, services for the catering sector and the food retail trade, trade agencies, suppliers of specialties and suppliers of fresh convenience products.
CookieCon Orlando
When: 30th Aug-2nd Sept, 2023
Where: Rosen Shingle Creek, Orlando, USA
Tickets: $459
CookieCon is the largest gathering of cookie artists in the world who want to showcase their products and learn from others in the industry.
The vendor hall will be packed with vendors and exhibitors selling new products that you need to try out for your business. You will be able to see and buy the very latest merchandise for any baking, decorating, or packaging.
In a digital world, CookieCon provides a great opportunity for vendors and customers to connect face-to-face.
You will be able to make new connections, re-connect with other businesses, and meet some of the best cake decorators in the world.

Credit to IFEMA
Fruit Attraction
When: 3-5 October, 2023
Where: FEMA – Feria de Madrid, Madrid, Spain
Tickets: Tickets from 20 euro
Fruit Attraction is the global reference commercial tool for the commercialisation of Fruit and Vegetable produce.
The tradeshow's ability to promote world exports in this sector makes it the commercial connection point for the numerous professionals who make up the value chain.
Exhibits at Fruit Attraction include Fresh Fruit, Fresh Vegetables, Potatoes, Fresh Cut and Catering Products, Biological Products, Legume Vegetables, Nuts, Spices / HerbsDesignations Of Quality, Production Suppliers, Packaging and Selection, Greenhouse Structures, Labelling and Ticketing, Phytosanitary and Pest Control, Air Conditioning and Refrigeration, Post-Harvest Treatment and Atmospheric TechniquesVegetable Varieties, Distribution and Services.
November
Below is a list of FMCG events taking place in November 2023.

Credit to Nordic Organic Expo
Nordic Organic Food Fair
When: November 16-17, 2023
Where: Malmo, Sweden
Tickets:
This is the largest certified organic food and drink trade event in the Nordic region.
If your business stocks or sells food or drink, and you've got sustainability in mind, there is no better event to visit.
Aside from the event, there are numerous talks and discussions which you can get involved in to share your thoughts and ideas.
Instead of just sitting back and listening, you can join the conversation with live product pitches, interactive sessions and more. You will also get the chance to watch industry icons discuss topics that actually matter to you.

Credit to BrauBeviale
BrauBeviale
When: 14-16 November, 2023
Where: NurnbergMesse GmbH, Nuremberg, Germany
Tickets: TBC
BrauBeviale is the most important international capital goods exhibition for the whole beverage production process chain: raw materials, technologies, logistics, and marketing.
Small and medium enterprises and global players from Europe and the rest of the world used the creative atmosphere at BrauBeviale to develop solutions.
It has long been one of the leading European exhibitions for the production and marketing of beer and non-alcoholic drinks.
1100 exhibitors and 40,000 visitors are expected which gives you an idea of how well regarded this event is in the industry.
Beers & Ciders Summit
When: 15-16 Nov, 2023
Where: Virtual conference
Tickets: TBC
The Beers and Ciders Summit is back for the third year in a row.
For maximum convenience, this event is being held online meaning it's open to exhibitors and attendees from all over the world.
It is also the perfect way to bring together curated buyers and vetted suppliers so that they can make connections and grow their business in the food and beverage sector.
This summit runs on an annual basis and is expected to reach 100 delegates based on previous editions. More information about the Beers & Ciders Summit 2023 is expected to be released nearer the time so keep your eyes peeled.
December
Below is a list of FMCG events taking place in December 2023.
Myanmar International Agriculture & Food Industrial Exhibition
When: 15-18 December, 2023
Where: Yangon Convention Centre (YCC), Yangon, Myanmar
Tickets: TBC
Myanmar Foodtek exhibition will showcase exhibits including machinery, equipment, supplies, services and others.
In 2019, the 8th edition of Myanmar International Agricultural and Food Industrial Exhibition attracted over 9,100 visitors from 29 different countries and regions. On top of this, it collected more than 110 exhibitors from over 8 countries so it was a strong turn out.
Myanmar International Food tech Industry Exhibition is set to be a major show in 2023, and will be attended by a varied audience of manufacturers, dealers, companies and entrepreneurs dealing with food processing technologies and products.
The Complete List of FMCG Events for You to Attend
So there you have a complete list of FMCG events taking place in 2023 from across the globe.
Regardless of where you're located or which FMCG product you're hoping to promote, there should be an event listed for you.
As mentioned in the intro, events are particularly important in the FMCG industry as you need to make a connection with customers. Relying on wholesalers and retailers to sell your product is a bit faceless and puts distance between you and your consumer.
However, events can bridge that gap and allow you to really showcase what your product has to offer. Even when selling items such as toilet roll and skin cream, there are always unique benefits to buying your product over a competitor.
An event gives you the platform to shout about these benefits and to educate your customer about the value you can bring. Give customers a reason to want your product – not only to need it.
At Canny, we work with various FMCG brands from OPI Frutta (a snack brand) to Noochy Poochy (a vegan dog food) so we know what it takes to be successful in this space. The market is heavily saturated and there's so much competition that you need the right tools to differentiate your offering.
That's where our team comes in as we have the skills (and proven experience) to position your FMCG product so that consumers want to buy. We can make your brand the one your customers choose through effective branding, website development, and content marketing.
Simply get in touch for an informal chat and let's find out how we can help!