The experience gained by attending Dallas networking events is second to none. Especially for the startup founders looking to grow their business and their contact list at the same time.
It goes without saying, but there are various networking events in Dallas worth attending.
Some you might have heard of already, others not so much.
To help you find the events that apply to you, we've gone to the trouble of putting together a list of the best Dallas networking events you need to attend. Events that will appeal to marketers, entrepreneurs, professionals and everyone in between.
Our goal is to connect you with the networking opportunities that either set you up for success, or help you continue the path to success you're currently on.
There's a lot to gain from attending one or several networking events in the great city of Dallas. Which you'll come to learn as we go through this post and the various events you have on your front doorstep.
Let's begin our list with a highly vetted professional B2B networking group known as The Legacy Connect.
The Legacy Connect
Looking for a professional networking event in Dallas that links you with other professionals?
The Legacy Connect is a B2B networking group in the DFW area that has been running for quite some time now, connecting hundreds of professionals to create "win-win opportunities" for everyone in attendance. This is a free event, one with value that goes beyond other networking events in Dallas.
You see, the previous organizer, Dave Peters sadly passed away in 2013, but the event continues with his mentor Sabrina Turner, who continues to do good by the countless businesses that take part.
"This happy hour was started to provide a vehicle for high quality professionals to come together in a gathering to get to know each other and to see what they can do to help each other. This spirit of servant leadership has led to numerous business transactions and to even more personal friendships developed. Givers are welcome, takers are politely asked to leave."
– Dave Peters, the original organizer for The Legacy Connect
These events run every second Wednesday of the month, which gives you plenty of time to work on your own business and any other commitments in between! In terms of where these events take place, 12 Cuts Brazilian Steakhouse in North Dallas is almost always the spot.
A great place for food and beverages, might we add.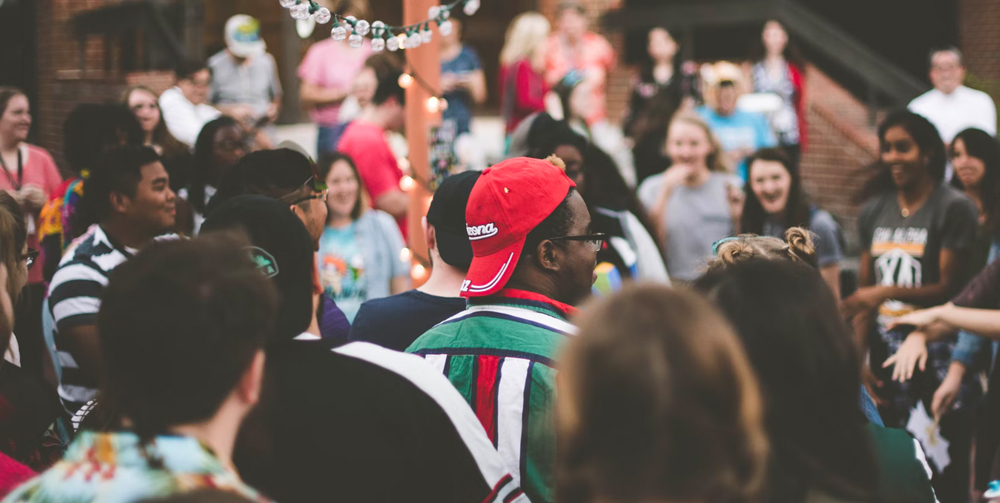 Young Entrepreneurs of Dallas Expo
The Young Entrepreneurs Of Dallas Expo was created to encourage and support the youth of the community towards their entrepreneurial aspirations. The group supports these individuals by providing a safe space for those hopes to be nurtured.
On the event page for its upcoming expo, Young Entrepreneurs Dallas outline its main goals for this event. We've gone to the trouble of summarizing these goals:
To create desire and interest for specific products and services
To provide free resources for the young entrepreneurs of Dallas
To build confidence and enthusiasm amongst the Dallas youth
To empower young entrepreneurs to strive for excellence
This is an annual event, one that is attended by various up and coming entrepreneurs and professionals. In other words, it's the perfect opportunity to explore new ideas and form new connections with some of the brightest minds the city of Dallas has to offer.
The event also features guest speakers who provide near priceless insight into the ever-expanding world of business. If you're an up and coming entrepreneur, or someone finding their feet, then you need to get yourself along to this expo!
Dallas Speed Networking
Business relationships, one table at a time.
Dallas Speed Networking is a lot like speed dating, minus any awkwardness that comes with putting yourself out there romantically.
Dallas Speed Networking is a structured opportunity to meet accomplished professionals just like yourself, face-to-face, in rapid fire succession. The benefits of this Dallas networking event is that it cuts away a lot of the small talk, allowing you to get straight to the point and make the connections that matter.
"Devoid of typical business networking event staples – we have done away with whistles, bells and over-the-top event trimmings. We feel building business relationships should be a comfortable, sophisticated and relaxed venture. An opportunity to create opportunities."
–NetworkNite
The great thing about this networking event is that it's catered to everyone, more or less. Entrepreneurs, small business owners, legal or medical professionals, real estate agents, and everyone in between. All are welcome to attend!
NetworkNite, the organizer behind these speed networking events in Dallas, actually runs the same event in countless other cities across the country. We've actually covered them previously on the Canny blog when looking at the best networking events in Austin.
Enercom Dallas
For those now in the know, Enercom Dallas is a premium energy investment conference that attracts hundreds of Dallas businesses under one roof to talk about important topics affecting the global energy industry.
The event provides a unique forum, with both formal and informal networking opportunities available for attendees. Any business is welcome to attend, regardless of the industry they operate in, given how wide-spread these topics are in the grand scheme of things.
Enercom Dallas events typically run for two days total, and attract the attention of businesses from around the world. This gives attendees the perfect opportunity to mingle with professionals they wouldn't normally get a chance to talk with.
It could open doors that you never knew were there!
Just remember to save any business pitches for the informal portion of the event.
We should mention that all Enercom conferences are live streamed for those that can't be there in person.
Of course, not being there does restrict you from networking with other Dallas businesses and outside professionals, but at least this is an option.
Network After Work
Here's another networking event we've covered in a previous blog, and with good reason. Network After Work is a professional community, consisting of entrepreneurs, professionals executives, and thought leaders who understand the importance of building meaningful connections.
They run countless events across the States, with Dallas being one of its main spots. Unlike some of the other Dallas networking events mentioned, Network After Work runs its events across countless locations.
For example, as of this writing I can see an event taking place at Loro Asisan Smokehouse & Bar, and another at The People's Last Stand. They're always popping up in new and interesting places across the great city of Dallas, so it pays to keep tabs on them.
Speaking of pay, we should mention that this is a paid event. Meaning you'll need to become a member of Network After Work in order to attend their events. An annual membership costs around $39 a year, which isn't bad when you consider what you're getting.
And in case that isn't clear enough, by attending these events, you can:
Increase the visibility of your brand
Meet experts and leaders in person
Build and nurture key relationships
Keep up with current trends
And most importantly, have fun
East Dallas Networking
East Dallas Networking is an event that is perfect for small business owners looking to make an impact. What's great about this group is it's made up and organized by East Dallas business owners, meaning the knowledge shared here is a lot more streamlined towards the city itself.
The first East Dallas Networking meeting was held on September 18, 2008, which was attended by four people total – including two of the co-founders. Fast forward to today, and the event is consistently adding around seven or so new members with every event.
All dedicated to helping others build their business.
They do have a few rules for attendees to follow. Rules that we need to mention if you plan on attending any one of their events:
If you RSVP "yes" they expect you to show up: Those that repeatedly fail to honor this will be removed from the group
Everyone needs to pay $2 cash for every meeting: This goes towards running the event and donations to charity
Don't use these events as a sales call: The event is an opportunity to learn more about others, not sell to the on the spot
Since 2010, the group has donated over $51,000 to various East Dallas charitable organizations, as voted on by its members. Needless to say, the East Dallas Networking group is built on community, and should be considered as your direct line to establishing you and your business in the city.
To sum the Dallas networking events ran by East Dallas Networking:
They believe "that if you build the relationships… the business will come."
Dallas Black Professionals Social Network
Dallas Black Professionals Social Network, or DBPSN, as it's otherwise known, is a series of networking events supported by over 4,000 members. And their mission is simple:
"To uphold a collective of influential professionals who inspire community enrichment with a cosmopolitan edge."
The events they run are known for connecting influential and aspiring AA professionals within the community who possess a positive outlook on life, and care about establishing solid connections in the Dallas Fort Worth area.
'A mixed bag' is one of the best ways to describe the various networking events DBPSN runs on a very frequent basis. Here's a quick rundown of the sponsored events they've either run or help put together:
New Member Welcome Events
First Fridays Business Networking Mixers
Professional Amatuer Nights
Guest Speakers and Professional Skill Workshops
Sit Down Dinners/Happy Hours
Community Service Events
And that's just a taste of what they do! Check out their Facebook page for more information, and be sure to keep your eyes on their 'Meetup' page for updates on any future events in and around Dallas.
Mom's Networking Picnic
Balancing work life and being a mom can be tough, which is where this Dallas networking event comes in.
Mom's Networking Picnic gives you the chance to connect with other local mom's who are in the exact same boat. Here you'll learn how to balance these two very important parts of your life. Not to mention, establish contacts that could aid you in your business endeavors.
Those attending the event will get to enjoy two hours of fun networking and socializing with other mom's. But wait, there's more. Food and drinks will be provided, and there's also sponsored gift boxes with goods just for you! Giveaways play another big part in this Dallas networking event.
At the next Mom's Networking Picnic event, Natalia Gaitan, the CEO/Creative Director of Power Up Brand & Design, is set to host and speak at the event. Power Up Brand & Design is actually one of the organizers behind the event, alongside The Latina Society.
The event is sort of geared towards local Latina mothers, but don't let that throw you. The event specifies that it's welcome to everyone.
Oh, and don't forget your business cards.
Something tells me you'll need them.
Big League Marketing Group Events
Last, but not least on our list of the Dallas networking events you need to attend we have The Big League Group (BLMG), an event production and management company that specializes in a series of high-end networking events around Dallas.
BLMG was founded in 2021 by Deville Burns, an events entrepreneur, after 15 years of planning and managing successful events for Lifestyle and Entertainment brands in Dallas.
While these events won't be for every entrepreneur or business, they do give motivated individuals the opportunity to meet with and engage in useful conversations. Do keep in mind that the focus here is on marketing, which should give you a rough idea of what kind of professionals attend these events.
The Meet & Greet event they run is easily the best of the bunch when it comes to giving attendees the chance to network with others. At this event BLMG recruits new members to the team, while opening the floor to influencers and entrepreneurs in hopes of building meaningful relationships.
Like some of the other Dallas networking events mentioned, food is provided, and there are various drinks specials on the menu to pick and choose from.
The Dallas Networking Events you Need to Attend
The great thing about Dallas is there are new networking opportunities popping up all the time. So be sure to keep checking this list every now and then as we update it to include other Dallas networking events that you need to attend.
Understand that not every networking event follows the exact same schedule as others. Some occur every week, whereas others take place monthly. Be sure to keep an eye on the location of these events too, as networking events in Dallas have a tendency to move around a lot.
Our advice would be to follow these networking events on social media (if applicable). Social media is where event organizers share all the relevant information, including images of past events!
These images are great for scouting which events are worth checking out. And give you a better idea of what to expect should you actually attend.
If you enjoyed this post and would like to know more about networking events in the greater state of Texas, then check out our blogs covering these types of events in Austin and Houston.
Again, our goal here at Canny is to provide brands with everything they need to meet their goals and ultimately succeed in their respective market. We're a creative marketing agency by trade. If you'd like to learn more about us and what we can do for you, don't hesitate to get in touch.
We've helped countless American brands connect with their customers in a way their competitors can't. And can do the same for you, no problem.