Whether you're studying for a bachelor's degree in marketing, or working as an executive or assistant in the field, it's important not to underestimate the power of a marketing MBA.
At any stage in your career you can continue your education and professional development by enrolling on a marketing MBA course and enhancing both your marketing and leadership skills and knowledge.
Marketing Career Handbook
Marketing is an industry that is growing in opportunity and managers are always on the hunt for fresh ideas for campaigns...
Over the course of 2 years (or sometimes less) you will understand the marketing industry and how to link leadership and management with professional marketing skills.
In this post, we are providing you with a complete guide to marketing MBAs, including the benefits, course details, the best institutions to study at, and whether the course is right for you.
So, let's get started by looking at a definition of a marketing MBA!
What is a Marketing MBA?
A marketing MBA, is a Master's in Business Administration with a focus on marketing throughout the learning.
It is one of the most popular graduate master's degree programmes out there and is highly desired among both students and employers across the world.
This degree goes hand in hand with a marketing degree as students learn about sales, marketing, consumer trends, strategies, and research across a range of fields.
Not only this but an MBA can be a powerful tool to help advance your career from executive to manager or director as there is a heavy focus on leadership and management.
Ultimately, this master's degree can help to prepare graduates for a career in the business world, and just two years on this course can be the difference between landing an assistant or executive position or a senior management role.
It is often easy to mix up a marketing MBA, and a master's degree in marketing, and don't get us wrong there are similarities when it comes to the course content. However, if you drill down into the specifics, a master's in marketing consists of 100% marketing content, whereas a marketing MBA involves around 25-50% of marketing content.
This is because an MBA is slightly more focused on business management, and students are expected to adopt a manager's perspective, as well as a marketer's.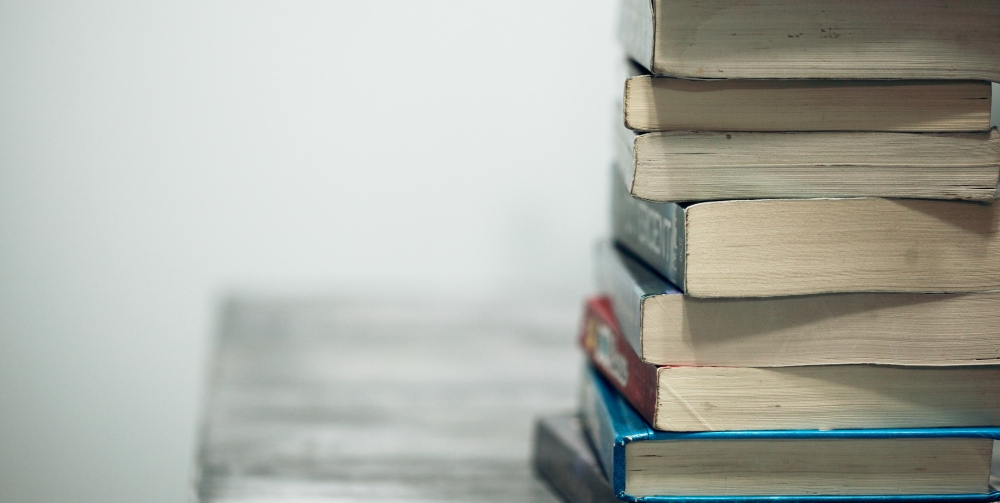 What is the Purpose of a Marketing MBA?
As we mentioned previously, a marketing MBA prepares graduates for management roles, where marketing knowledge is beneficial or integral to the role.
For example, if you are aspiring to apply for a managerial or directorial position an MBA may be the perfect addition to your current set of qualifications.
However, this doesn't mean you must have a background in marketing in order to study an MBA as non-marketers can acquire knowledge that is beneficial for executive jobs.
Is an MBA in Marketing Right For You?
A marketing MBA is an excellent educational investment and allows you to gain a strong management qualification.
However, it isn't as simple as applying fresh out of your bachelor's degree and receiving a spot. You need more when it comes to an MBA.
This course isn't quite the same as other master's degree programmes as there is a focus on business and more of a hands-on approach.
Therefore, much like when applying for a bachelor's degree, there are a distinct set of application requirements in both the UK and US, which include:
Bachelor's degree (from a recognised UK or US University or College)
GPA of 3.0 or higher
GMAT score of 600 or higher
2+ years' field experience
Letters of recommendation
Resume and Personal Statement
Once you have acquired your place on your chosen course, you will then be studying for up to 2 full years depending on which institution you choose before you complete your marketing MBA.
However this isn't your only option!
If you have your eye on a position that starts earlier than 2 years time, or you are just in more of a rush to finish your MBA, it's possible at some institutions to take an accelerated course which saves you 6 months.
Equally, if you're still working away on your bachelor's degree but don't want to waste any time getting started on your marketing MBA, some schools offer a compressed programme. This degree squeezes both your BA and your MBA into one degree programme so after 5 years you leave University with a degree and master's rolled into one.
Now, if none of these options work for you as you have other full-time or even part-time commitments, why not consider an online MBA?
There are hundreds of options out there to study your marketing MBA online, so if you're already working in marketing day-to-day don't disregard the idea of an MBA as you can complete the course content without ever having to attend an on-campus class!
This pathway allows you to work and study at the same time and enhance your career as you go rather than having to pause before getting started.
Online MBA courses usually deliver content via live lectures, recordings, virtual meetings, and collaborations, allowing you to complete your learning around your own schedule.
Benefits of Studying a Marketing MBA
There are some major benefits to enrolling in and completing a marketing MBA that go beyond just gaining an extra qualification.
This master's is slightly different to others as although it's possible to study an MBA immediately after completing your bachelor's degree, the content is more targeted to marketing professionals with experience as well as an undergraduate degree.
This course is particularly useful to propel your career further by providing you with the relevant skills and knowledge to go for a more senior position.
Therefore, there are some advantages that are tied directly to an MBA linking to career progression.
Competitive Advantage
A marketing MBA equips you with the talent, skills and knowledge that can distinguish you from competing candidates in the industry.
Essentially, gaining an MBA can help your application to stand out on the pile, as it's something that not every marketer has or can achieve, therefore you can establish yourself in the top position.
Therefore, not only does a marketing MBA give you skills and knowledge relevant to your career, but it can also help you to become a more sought-after applicant.
Better Earning Potential
Those who graduate from an MBA programme are more likely to obtain a higher starting wage.
Although pay always varies from company to company based on the location, seniority of the position, the experience of the applicant, among other factors, it's likely that this extra qualification will boost your pay.
So, if you're looking to advance professionally and earn a higher salary, enrolling in an MBA might just be for you!
Preparation for Leadership Position
Not every company has (or is looking for) a leader with an MBA.
Some businesses have supported and nurtured employees from executive positions right through to the senior management team, so aren't always on the lookout for leaders with specific qualifications.
However, it can be easier to land yourself in a leadership position if you have a management qualification to support you.
Therefore, skills developed on an MBA such as decision-making, communication, and problem-solving put you in a good position to be seriously considered for a role.
Explore New Industries
As well as being a positive qualification for marketers, an MBA can help those looking to do a career pivot, or aiming to discover more about other industries.
As we will highlight in the course details section of this blog, marketing MBA's don't just include modules solely based on marketing. There is in fact a range of topics that differ from one institution to the next, including finance, business, economics, and management to name a few.
An MBA degree is useful for those looking to expand outside of their marketing bubble and consider blending their knowledge with leadership and other topics that will help them evolve not only now, but even 10 or 20 years from now.
Expand and Diversify Your Network
Meeting other marketers on your course is a great advantage to studying an MBA, as you will gain knowledge from them at the same time as enhancing your communication skills.
(Both of which will benefit you when it comes to leading your own team or starting your own business!)
Enrolling in an institution means becoming part of a community, and the majority of MBA programmes offer access to networking events and other leadership opportunities that can help you to expand your reach.
Engaging in networking over the 1-2 years you are studying your MBA can come in useful when it comes to applying for jobs and learning about upcoming opportunities in the future.
Marketing MBA Course Details
Now we are moving onto the specifics, as although we have covered that a marketing MBA focuses on management, marketing, and sales, over the two-year programme there are a range of topics covered.
The modules on this MBA course will differ for each and every institution, however, there is usually some cross over and it is often required for you to complete a dissertation or even a placement.
Below we have listed out some of the main modules covered in a marketing MBA, to give you an idea of what to expect:
Management (in one or more of these areas: Advertising, Sales Force, Operations, Human Resource, Marketing, Strategic, Brand)
Management Information Systems
Marketing Research
New Product Development and Marketing
Marketing Channel Strategies
International Marketing
Forecasting and Modeling
Digital Marketing
Integrated Marketing Communications
Accounting and Finance
Business Environment
Microeconomics, Macroeconomics, and Management
Although many of the compulsory modules are similar, there are a range of elective modules that students can choose from, all of which are relevant to your MBA but this gives you some freedom to choose the topics you're most interested in.
These elective modules range from consumer behaviour to global marketing, to campaign management, right through to social media marketing.
Therefore, there is a larger focus on the management modules being compulsory, and the marketing modules being elective.
Top Institutions to Study for an MBA
Marketing MBA's are recognised around the world and therefore available to study in a variety of different continents and countries.
Many UK institutions have lower tuition fees and good returns on investment for students, whereas there are better scholarship opportunities over in the US.
Wherever you study you should make your choice carefully to ensure your getting the most out of your learning experience whether you're freshly graduated or have been working in marketing or business for the last few years.
Therefore, we thought it would be valuable to include some of the top institutions in the UK and the US that provide some of the best marketing MBA programmes.
University of Pennsylvania, Wharton Business School
Tuition fees: $235,132 for two-year programme (including tuition fees, room and board, books and supplies, health insurance)
Location: Walnut St, Philadelphia, PA 19104, United States
Wharton Business School has one of the most extensive set of courses and faculties in the area of marketing, and offers programmes to suit students and management generalists.
In order to apply for this MBA you will need:
Background Information
Application Fee ($275)
Two Essays
Transciprts
Two Letters of Recommendation
GMAT or GRE Score
English Language Test Score
Resume
Once accepted on this course, you will receive learning on a range of modules in management and marketing which can help you to get to grips with the fundamental approaches to markets, competitors, and portfolios of product offerings.
Throughout the duration of this course, you will cover consumer behaviour, data and analysis, segmentation, and strategic problem solving to name just a few of the modules.
Stanford University, Stanford Graduate School of Business
Tuition fees: $124,389 (for the first year)
Location: 655 Knight Way, Stanford, CA 94305, United States
The Stanford MBA programme is designed to help expand your mindset, build your community, lead from the heart, and define the future.
So regardless of your end goal, the University aim to ensure you leave feeling confident as a leader!
The admissions process at Stanford University is much more relaxed, as they focus on understanding how applicants think, lead, and see the world.
One thing that stands out about this marketing MBA programme is the focus on collaboration among peers to improve every student's journey, as this helps leaders to grow together and learn from one another.
The course content remains similar to the outline we provided above, with a wide range of elective modules, so there really is something for everyone whether you're looking for more business-focused content, or want to brush up on finance and accounting.
Northwestern University, Kellogg School of Management
Tuition fees: $117,259 (2 year MBA) $157,578 (1 year MBA)
Location: 2211 Campus Dr, Evanston, IL 60208, United States
At the Kellogg School of Management you have the opportunity to partake in a 1 or 2 year MBA degree program depending on how quickly you want to complete the course and start applying for jobs.
The 1-year programme is accelerated and best suited to candidates with a business education and focused career goals. On the other hand, the 2-year course is a more immersive experience, providing you with a bit more time to hone your management and leadership skills whilst exploring a variety of interests.
The Northwestern University look for some specific qualities in their prospective full-time MBA students, and similarly to Stanford, has designed an application process to discover more about who you are and what drives you.
Alongside this, they look for letters of recommendation, written and video essays, balanced test scores and a $250 application fee.
The two-year immersive marketing MBA course is designed to be flexible and challenging and allow leaders to grow and develop their dynamic skillset while focusing on core modules centred around finance, business, economics, and operations.
Unlike many other MBA courses, the Kellogg School of Management requires candidates to partake in a 6-12 week period of work experience in the summer between years 1 and 2. This helps to further enhance students' skillsets, and add to the growing resume of experience they will be gaining.
Imperial College London, Imperial College Business School
Tuition fees: £61,500 (plus £6,150 deposit)
Location: South Kensington Campus, Exhibition Rd, London SW7 2AZ
The Imperial MBA course provides students with valuable insight into the world of business, through exposure to global business leaders, and practical modules.
This MBA course is highly personalisable and involves a set of core modules along with flexicore modules and electives, meaning with this degree you can align your module with your overall career goals.
Each module provides a great foundation for what you need to succeed as a leader, manager or innovator in the modern working environment.
Both the core and flexicore modules give you a great blend between analytical skills and knowledge-oriented disciplines that emphasise vision, skills, and judgement.
University of Warwick, Warwick Business School
Tuition fees: £49,950 (full-time 1 year MBA)
Location: University Of Warwick, Scarman Rd, Coventry CV4 7AL
The University of Warwick Business School ranked 6th in the UK for their MBA course in 2023, and is designed for visionary leaders who want to make a difference and make an investment in their further education.
This 12-month programme is intense and fast-paced and you will be inspired by and learn from some of the world's leading academics.
In order to be accepted onto this MBA programme, you will need:
At least a 2:2 undergraduate degree
3 years post-graduate experience
Balanced scores in GMAT, GRE and the Warwick Test
This marketing MBA degree is split across 8 compulsory modules, 4 elective modules, and the option to undertake a strategic consulting project or a dissertation.
This business school take a slightly different approach to teaching similar modules to the other courses mentioned, as they use film, drama, business simulation software and role play. This allows students to apply their knowledge to real-life scenarios and increase confidence their leadership.
If you're looking to challenge yourself and become motivated to make a change in the business world, this marketing MBA course could be the one for you!
The Power of a Marketing MBA: How to Boost Your Career Potential
Although we have already published a few posts on marketing certificates and courses that can enhance your career, a marketing MBA deserves its own special mention.
The master's degree provides you with a great foundation to build your career, as the course content is mostly focused on management and leadership in the marketing industry.
Despite needing some prerequisites such as a bachelor's degree, industry experience, and well-balanced test scores, MBAs are fairly accessible and not just targeted towards freshly graduated students.
Regardless of where you are in your career, whether that be an executive new to the game, or a seasoned marketing professional looking to move up the career ladder, studying a marketing MBA has its advantages.
Not only does this master's degree give you better career opportunities and competitive advantage, but it prepares you for a leadership role, meaning you can lead an entire marketing team to success!
Here at Canny, we work with marketing managers and their teams to build brands that stand out against competitors and generate real results. For example, we created branding, a website design, marketing materials, and content for TLR Global to ensure they stood out in the cybersecurity market.
We value our partnerships with marketing teams, so if you require some support with your marketing efforts, get in touch with our team today!