Thinking about the rebranding process of a company can be extremely overwhelming as there is so much to consider.
From creating a solid brand strategy and identity, all the way through to your content marketing strategy, the rebranding process requires a lot of thought if you're going to get it right!
Not only this but rebranding is an exciting process, so it's key to understand why you're rebranding, what your goals are at the end of the process, and that rebranding is so much more than a logo change.
There are two options when it comes to the rebranding process, as you can go it alone and rebrand your company from scratch in-house, or hire an agency to take care of the hard work for you.
For this post we will explore the two routes you can take for a company rebrand, highlighting the benefits of each and take you through each individual step to ensure your new brand identity successfully engages your target audience.
At Canny we love to get stuck into rebranding projects, helping businesses to drive their vision forward, so we have created this post to act as a guide to help you along the way of your rebranding process, whichever route you choose!
So let's get started.
How to Decide If You Need a Rebrand or a Refresh
There's a whole range of reasons why companies revamp their brand, either to increase sales, reconnect with customers, or to move away from a negative perception.
This was the case for Uber when they chose to rebrand following a thread of negative press.
For Uber, they needed to instill a sense of trust in their customers and encourage them to invest in their offering.
Rebranding gives companies the opportunity to do this, by turning your back on a previously negative image and re-establishing yourself as a credible company.
For Uber, the biggest change was their logo. By stripping back unnecessary detail and decoration it allowed the company to concentrate on what they were good at: delivering a high quality taxi service to customers.
However, Is changing your logo enough for your rebrand?
Or does your brand need a lot more TLC?
This then opens up the all important question: Do you need a brand refresh or a full rebrand?
If a few tweaks to your logo and some colour changes will do the job then opt for a brand refresh. But, if you want to make a bigger statement and reinforce your brand to the world then a full rebrand is definitely the way to go (and it's more exciting).
It will depend on the needs and the budget of your business, and both should be carefully explored before diving into either option.
Below, we've listed out some key things that might help you to decide whether your company is in need of a rebrand, as well as the benefits a rebrand can bring to your business.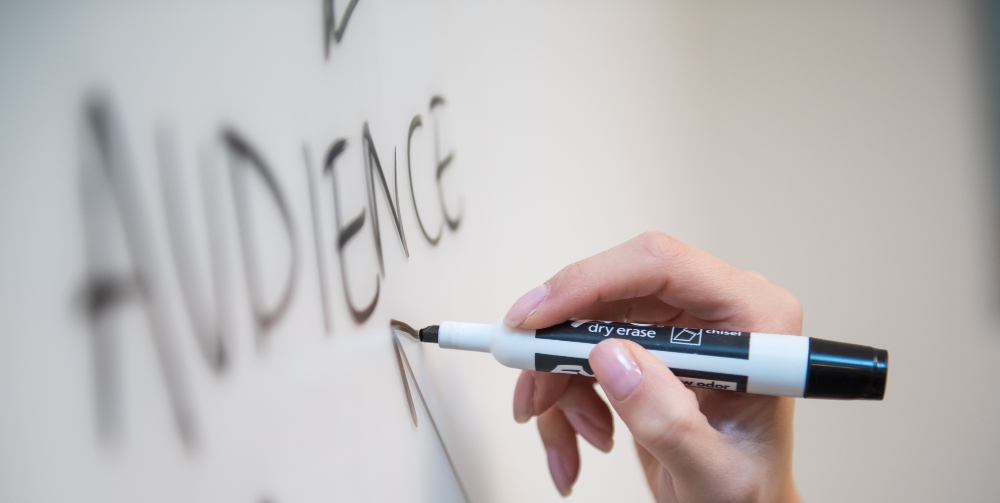 Your Target Demographic Has Changed
Things change all the time in the world of business, and the more you're in business, the more you get to learn about the people who buy into your brand.
For example, if you started a vegetarian friendly restaurant 3-5 years ago, you were probably in quite a niche space.
However, with the growing popularity of veganism, you're probably finding yourself switching to more vegan friendly food.
At this point, it might be worth re-evaluating your company's branding.
For all your brand identity may not change, the brand values, brand mission, and brand story, might need to be updated.
Another example of this is when a company rebrands to appeal to a new generation.
Over the last few years, fast food franchise McDonalds has been slowly converting their red and yellow kid friendly dining spaces, into more chic, hip looking McCafes.
This is because in recent years, coffee culture has risen. The once young Happy Meal munchers are now all grown up, and prefer a coffee over a cheeseburger.
Of course, McDonalds hasn't done away with fast food altogether. With just a slight transition in physical appearance, as well as the addition of comfortable seating and WiFi, this brings lost customers back to the brand.
The benefit: if your target demographic has changed, the benefit of rebranding your company is the ability to completely reposition your business. This allows you to go after new business and encourage different people to buy in, or in the case of McDonalds, remind old customers you exist, and welcome them back into the fold.
There's New Competition or Technological Shifts
In the ever changing world of business, there is always new competition appearing or technology advancing.
Now, I'm not suggesting you run out and rebrand every time a new competitor enters your market space.
But think of it like this, when Airbnb entered the travel space, it caused a huge amount of disruption.
If you owned a hotel or a booking website when Airbnb entered the market, it would've been a good time to take a look at your business and branding efforts.
Then, you could decide whether your branding still works when faced with this new competition and technology.
The benefit: if a new competitor enters the arena, the benefit of rebranding at that point, is that they've already played their hand.
You can move in and make your play. Are you going to align with them? Are you going to go in a completely different direction? Are you going to attempt to work with them?
Or maybe, you just want to stand out completely.
Your Business Has Changed Significantly
This is the biggest reason that your company should consider rebranding.
As we've said already, things change rapidly when you're growing and scaling a business, so don't let your brand fall behind!
We're currently working on a project with a tuition group based in East London.
When they started up around 3 years ago, they were called RTG Tuition. Now, it's Redbridge Tuition.
After successfully growing their business, they realised they were looking to expand further than they first thought, as well as introduce a franchise model into the business.
To do that, they needed to make their business look desirable to potential buyers.
At this point, they realised that the only way to do that was by going through a complete rebranding process.
This is a significant change in business. From a small, family run tuition centre, to the possibility of growing into a National tuition chain.
On a larger scale, look at Burberry.
For a long time, clothing company Burberry was associated with hoodlums, thieves, and gangs.
Originally started as a luxury fashion house, they wanted to recapture some of that popularity.
New leadership at the top of the company, combined with savvy new product design allowed Burberry to recapture their original magic.
Now, celebrities like Emma Watson and Kate Moss are associated with the brand.
And recently, Burberry rebranded, to further distance themselves from the identity of their troubled past.
The benefit: changing direction in a business, often results in a brand that doesn't communicate the business' message and vision properly.
The benefit of rebranding is that it allows you to put that right. You can bring your company's new direction to life through your branding.
No Effort Has Been Made With Your Branding
When a new company is started, the budget is quite often tight. This means people skip over the decision to do their branding properly from day one.
And that's absolutely fine. It's typical of startups to quickly evolve past their original brand identity anyway.
But you shouldn't let your branding go ignored when you start to succeed, as it's at that point, you want to step in, work on a rebrand, and use that to catapult your business into the future.
If you've made no effort with your branding, it's time to stop, take a look at where you are now, discuss where you want to be, and see if rebranding is on the cards for you.
The benefit: by rebranding once your company is already starting to see success, you benefit in a number of ways.
You have more insight into what does and doesn't work within your business, you have a better understanding of your customers, and this allows you to rebrand and create a structured and cohesive brand identity.
In turn, this gets noticed by your customers, and allows you to "re-launch" the business, taking one step closer towards your long term vision.
Your Brand Has Become Dated
If you've followed the fundamentals of branding from the start, then this shouldn't apply to you.
There are a few things that can make a brand become dated:
It was poorly conceived from the start, based around design trends, rather than business logic.
Technological advances have left your brand in the dust.
Your customers have moved on, and you're failing to attract new customers.
A dated brand is a sure sign that you're in need of a rebrand.
One of my favourite examples of a dated brand changing for the better is greetings card company, Moonpig.
(At this point, I'm talking about their brand identity, rather than the underlying values, mission, or story.)
Moonpig's old logo design and website was designed at the back end of the 90's and launched in 2000.
The new Moonpig identity ditches the tired "pig in a spaceship" logo in favour of a clever typographic solution that utilises the "double O" as a pig's snout.
Combined with a vibrant pink and green, Moonpig really brought their brand identity up to date.
Their new website design is a lot easier to navigate, and I find it a lot nicer to use.
The Moonpig rebrand was well received with their customers, and made a lot of noise in the design community when it launched.
The benefit: the benefit of rebranding an old, tired company, is that it injects a new lease of life into the business.
It also brings new customers to the brand, as well as reminding existing customers that you're there.
If your company is of a certain size, and you get your rebranding right, you're quite likely to find yourself on the positive end of some press coverage too!
How to Go it Alone and Rebrand Your Company In-House
There are two options when it comes to rebranding your company. The first is to go it alone, however, this can be challenging and time consuming.
The second option is to hire a professional agency, which is what we always recommend to make sure the end result is not compromised.
Both options can result in rebrand success across the board, however the choice is yours, and whether you conduct the rebrand yourself or hire a creative agency, you need to consider which route suits your company better in the long run.
If you have less time or fewer creative minds, it may be worth thinking about hiring an agency to take the pressure off as they can make your vision come to life for you. This way you still have input into your new branding and identity, but hand the workload over to the experts!
However, let's start by discussing how you would approach a rebrand on your own…
Brand Audit
The first thing to do when considering a rebrand is to stop.
Yes, stop. Stop and think about it.
Ask yourself these questions:
Why are you rebranding? (There's 5 good reasons above!)
On what scale are you rebranding? (A light refresh, or a complete overhaul?)
Have you put any research together?
Does our brand convey the story we want to tell?
What exists in the way of a current brand identity?
These are the first questions to ask yourself when beginning to audit your brand.
For a deeper dive into this area, we've already written in-depth about carrying out your brand audit, so check that out if you need a more detailed explanation!
Brand values
Next up is your brand values, and they are essentially a short list of 5-10 values that your whole company ethos is based around.
It's what you tell new employees, to instill your brand in them.
And it's what you use to make decisions and hold yourself accountable.
In order to fully understand what brand values are and how to establish them so they fully capture your company goals and objectives, we have a dedicated blog post that will help you to build the right foundation.
Brand mission
Often called a mission statement, or brand statement, your brand mission is a short paragraph that talks about what you're setting out to do, and how you're going to do it.
At Canny, our mission statement is simple:
"Outstanding design, every time. We want to help companies grow with branding, web design, and digital marketing. We believe that collaboration and the deep relationships we build with our clients results in the outstanding."
It outlines what we do, and how we do it.
Competitor and Market research
The market is ever changing.
What's different now to when you entered the space? Who else is now operating in the same circles as you?
It's worth looking at the first few pages of Google results for your space. You'll discover a lot of new things about the industry you're in, and new companies that have broken into the scene.
Once you've conducted your research, you need to decide how to use it.
Are you going to go head to head with these companies? Are you going to try and partner with them? Or are you going to pivot and change your offering?
If you're going to go head to head, it's important that your brand conveys why you're unique.
If you're going to try and partner with them, then you need to speak their language.
If you're going to change your offering, then you need to communicate that.
Competitor and market research can be a daunting task. But don't get overwhelmed!
Compile notes and thoughts as you go, and keep relating them back to your brand, and ask yourself "how are we going to react to that?"
Collaborate, Collaborate, Collaborate!
It tends to be the Marketing Department and executives that work on rebranding a company or are involved in the rebranding process.
But it's important to bring in other voices from within the company.
HR will have a completely different view on the brand, to sales. Accounting will view things different to engineering.
You get my point.
Another thing to try, is reaching out to 5-10 of your best/most desired customers, and ask to bring them in for lunch, and bend their ear about your rebrand.
By creating a trusted feedback loop of people within the company combined with your best customers, or desired customers, you can really steer your rebrand in the right direction.
Hiring a Branding Agency to Help
As you can see, there's a lot to get right if you're undergoing a rebrand on your own! However, there is a better option that can save you time, and that's hiring a team of experts to help you.
Whilst hiring a branding agency to step in and take the reins on your rebrand can be daunting, it's a vital step if you want to get your rebranding right.
Here's a handy post that sets out how to go about choosing a branding agency.
At Canny, we act as an extension to our clients' team, rather than a separate entity with their own goals.
To show you how we approach every rebranding project work on, we've put together our rebranding process below.
Conduct Market Research
This is a core part of our rebranding process at Canny.
Without fully understanding your company, we can't produce work that fully represents you. We dig deep into your industry, analysing your competitors and identifying what makes you different.
We ask ourselves:
'What are your competitors doing differently?'
'Are there any opportunities we can tap into here?'
'What are your unique selling points?'
We can then use this information to drive the strategy forward, ensuring your brand stands out against other companies offering a similar product or service.
As part of the research process, we also look at your customers.
Again, we ask ourselves:
'Where are your customers?'
'How are they accessing your product or service?'
'What are their interests?'
We dig deep into your target market, and develop your ideal customer persona. This outlines everything you need to know about your customer including their age, job role, interests, challenges, fears,
favourite brands, and more.
It drills down into who you want your ideal customer to be to ensure any rebranding efforts are targeted and strategic.
We also look at your visuals, and decide what works and what doesn't.
Maybe a certain style worked once upon a time, but now serves no purpose. We collate and reflect on these visuals, referring back to your rebranding strategy.
With any part of a rebrand, it always comes back to your strategy.
Everything, including your visuals, should communicate the message you want to tell customers. If you're changing this message, then your visuals need to change too.
The information we gather in the research process drives the direction of your project moving forward. It underpins all concepts to ensure they're fitting with your goal.
Rebranding Your Strategy and Identity Design
Every good brand has a solid brand strategy.
This is key when it comes to your rebranding as you're revisiting your brand strategy to set new goals and objectives.
If you're driving the businesses into a new direction, then your brand strategy is your starting point. It helps you get to where you want to be and ensures all parties are on the same page.
When you're working with an agency this is pivotal as everyone needs to understand the same plan of action. From visuals, to messaging, to content, it sets the overall direction and keeps your project on track.
Think of it as your absolute go-to when it comes to your rebranding.
At Canny, we can't stress enough how important this is when it comes to getting your project right.
When we work with clients, we cover each area of the rebranding strategy.
This includes:
Your customer persona – As we've covered we dig into who your ideal customer is so we can position your branding around their needs. Without knowing who your customer is, how can you serve them the right way?
Competitor research – Find out what your competitors are up to and if there are any potential gaps that you could fill.
Brand positioning – This is where you sit in the marketplace and influences how customers see you. Are you a luxury, premium brand? How do you compare with your competitors?
Brand story – What are you trying to tell your customers? Your brand story is the meaning and message behind your brand. Customers need to understand your brand and feel a personal connection.
Brand values – This is what you believe in as a brand and sets you apart from your competitors.
Brand mission – Your brand mission helps you identify where you want to be and how you're going to get there.
Brand touchpoints – Where will people access and interact with your brand? Touchpoints are any source where people come into contact with your brand, whether it's through your website, social media, or blogs.
Brand messaging– This is how to tell your brand story and values to the rest of the world. It sets you apart from other brands and makes you unique.
Tone of voice– This relates to how you communicate with customers. You need to identify how you want people to perceive your brand. Are you corporate, conversational, or informative?
Once we have solidified your rebranding strategy, we work on the visual aspects of your brand.
This is how customers see your brand, before even reading any content.
Visuals are important as they are easily digestible.
If your brand has strong visuals, you will be recognised anywhere by anyone as they will recognise colours and designs that are unique to your brand.
It's a very powerful rebranding tool and should never be underestimated.
Our team of designers are experts in making your brand come alive. Working with you, we truly understand the importance of creating a strong brand identity.
Typically, our rebranding design projects include:
Logo design – The face of your brand. This is usually the first thing people see and as a visual, should be easily recognisable and understandable.
Colour Palette – This ties everything together. Your colour palette should be consistent throughout as it keeps your rebrand on brand.
Typography – This is key to the message you're telling customers. Using a bespoke typography makes your brand distinctive.
Brand imagery/ icons – This is the aesthetic appearance of your brand and should connect the right messages to your target audience.
Stationery and promotional materials – Any marketing collateral should represent your rebrand and your new identity. This includes business cards, flyers, and product brochures.
Brand guidelines – The don of any rebrand. These guidelines govern your rebrand and make sure the general look and feel of your company is maintained.
Website design – The online face of your brand. Your website design should communicate your brand messages and appeal to your target audience.
In every stage of our rebranding process we encourage clients to be active participants, sharing ideas that will drive the project forward.
This is YOUR rebrand and we want you to be as excited about it as we are.
Revisions and Review
With any rebranding project, things are going to change along the way.
It's natural and provides an opportunity to reflect on current designs and see if there is room for improvement.
There's always going to be little tweaks to be made here and there, and we're passionate about creating the very best brand for you. We won't just settle on ideas because they're 'done'.
And like any other stage of the rebranding process, we welcome your comments and feedback. If there's something you're not happy with or something you think could be improved, then let's hear it.
We're here to listen, and we're here to respond.
As standard, we build time to revise projects into any rebranding process. This is key and provides us with the time to tie up any loose ends before making sure we're 100% happy.
And that our clients are 100% happy.
As we touched on earlier, it can be easy to get lost in the excitement of the rebranding process.
Having this time to stop and reflect offers both parties the opportunity to revisit the project with a fresh perspective. If you've been looking at the designs for so long, it can be easy to overlook small things that could be improved.
By seeing the work come together as a whole, it's more beneficial and effective than looking at different elements on their own.
This gives you a broader overview so you can see how the rebrand has come together.
It's an exciting process as you get to see your ideas and visions come to life.
As part of our review, we also look at anything else you might need that could benefit your project. We'll then help you plan accordingly for those things to ensure you have everything you need for launch.
Speaking of launch, let's move onto the next part of Canny's rebranding process.
Delivery and Launch
Once all the revisions have been signed off and you're happy, it's time to deliver your project.
With any client, we prepare a range of files including print and web colours, prints and web formats, and clearly explain the difference between each.
We understand that clients might be new to this process so we take the time to explain each and every part of the process. Especially, if you've never worked with a branding agency before, this will be totally new to you.
You need to understand how the different files should be used to ensure your rebrand is a success.
Now, the exciting bit.
3… 2… 1… we have lift off!
You're ready to launch your rebrand and let the world know you mean business.
There's lots of different ways you can get your company name out there and establish yourself as a credible brand.
This is especially important in a rebranding campaign where customers will already know you as something else. By changing your brand identity, it's important you let customers know about your new direction
and what this means for your business.
From big launch parties, to small gatherings, to digital routes, we've supported clients on a range of launch campaigns.
We understand what it takes to make a bang, and how to get your rebrand taken seriously.
We work with you to plan a strategic launch that meets your objectives and gets you seen by the right people.
With any launch, you need to make the most of your rebrand and capture people's interest. You've spent time, money, and effort on your rebranding campaign so don't let it go to waste!
You should be proud of your business, and should want to tell as many people as possible about it.
What Is the Value of Content Marketing For Rebranding?
So you've rebranded and it's a success.
You've got great visuals, a new logo, and a brand story that's really captured your target audience, job's a good'un.
But how do you maintain this success and keep driving people to your company?
It's not enough to just kick off a great rebranding campaign and then leave it floating, you need to stay fresh in your customers mind.
You want customers to engage with your brand, and ultimately invest in your offering, and often content marketing is the best way to organically drive traffic to your website.
Without being pushy or trying to sell your product, it educates your customers and positions you as an expert in your field. This encourages customers to then invest in your offering as they trust you.
This is a great way to increase your sales conversions and is a lot less direct, as today's average consumer is savvy, and will know straight away if they are being 'sold' something.
Also, by incorporating target keywords into your content marketing you can make sure your content is visible on google. These keywords are what users are putting into Google to search for different products or services.
People rarely browse past the first page on Google, so appearing in the first 10 search results increases the likelihood of customers clicking through to your website.
Content marketing is evergreen so never goes out of date, and therefore good targeted content will keep driving traffic to your website long after it's been published.
Rebranding Case Studies
At Canny, we've worked with some fantastic companies to help them rebrand.
Whether their image is looking out of date or they're no longer connecting with their target audience, each project is entirely different.
That's the exciting part of working at a branding agency!
Let's take a look at two of our rebranding projects and how Canny helped them achieve their goals.
Yardlink
First up is Yardlink, a business that connects construction companies with plant and tool hire to keep their projects moving forward.
The problem?
Their old identity contained a misspelling in the brand name, previously written as 'yardlynk'.
This added no value to the brand, and also made Yardlink difficult to find on search engines and created confusion with customers.
Not ideal when you're trying to connect with your target audience and get your name out there!
Therefore, Yardlink employed our services to help them revamp their identity and explore new markets.
The solution?
We needed to put Yardlink firmly on the map and drive customers to the website, so we of course changed their brand name. We corrected the spelling so it was easily searchable and made sense to customers.
The brand was also in need of some modernisation, as other consumer delivery brands had a distinctive brand identity and colour palette so we did the same for Yardlink.
By creating a distinctive, burnt orange colour combined with a blue palette, the brand fits into the world of construction whilst presenting a memorable and unique aesthetic.
Job well done (if we say so ourselves!)
Redbridge Tuition
Moving onto Redbridge Tuition, a tuition service who aim to bring the best out of children's abilities across the UK.
The problem?
Their previous branding, RTG, was stale and corporate, and it didn't reflect who they wanted to be and didn't appeal to their core audience.
When they approached Canny, they wanted us to breathe new life into their existing brand to help them better connect with their customers.
The solution?
First, we scrapped the RTG acronym and brought both Redbridge Tuition and Redbridge Publishing to life which made the brand more appealing and approachable.
The new identity is both playful and professional to target their audience of affluent parents and students.
Their logo uses a hand drawn mark and bright colour palette which engages children, yet works beautifully across printed resources that will be used by adults.
This is a great example of rebranding as Redbridge Tuition identified a problem in its connection with customers and resolved it.
Rebranding FAQs
Before we wrap this rebranding process post up, we thought we'd include a few important FAQs to cover any burning last minute questions you have!
We understand there is a lot to take in whether you're going through the process alone, or you have an agency to help out, so want to ensure we have covered all bases.
Why is the Rebranding Process Important?

The rebranding process outlines every stage of your rebrand to make sure it meets your objectives. It's important to have a strategic, well thought out plan that keeps everything on track.

What is Canny's Rebranding Process?

First, we conduct research in order to dig deep into your target market before we get to work on setting your brand strategy and identity in stone. Then we go through the review and revision process to ensure everything is to your liking before you launch!

How important is Content Marketing?

If you want to drive organic traffic to your website, content marketing is KEY. Without being pushy or trying to sell your product, it educates your customers and positions you as an expert in your field. This encourages customers to then invest in your offering as they trust you.
The Rebranding Process: Go it Alone, or Hire an Agency?
Whether you're looking to go it alone or hire an agency we hope this post has provided more insight into the two routes you can take for your rebranding process.
Before you make a start on a project like this it's key to understand who you are as a brand to begin with, and the brand you want to be once the process is complete. This is essential if you are going to correctly relay the rebrand information to your in-house team or to a creative agency.
One wrong move and your rebranding process could go wrong, and your brand may end up looking completely different to your original vision.
Hence why we'd advise getting a professional agency involved to help cover all bases and deliver new branding that is true to your company and achieves results!
Here at Canny we have worked with several companies looking to rebrand, creating new logos, websites, marketing materials, and content that speaks to their target audience, such as the examples we used above, construction company YardLink, and the Redbridge Tuition service.
If you feel you could use some guidance with your next rebranding process, need a hand deciding whether you need a rebrand or a refresh, or want to enlist the help of an agency to get the job done, get in touch with our team today!