Whether you're pitching your brand to investors or looking to gain some new clients, a branding deck is essential in helping to tell your visual brand story.
You may be emailing your deck to the intended audience, or presenting it in person, so you need to ensure that each slide contains key information about your brand.
Everything from your brand mission statement to the core values of your business should be included, as this is no time to leave out any of the critical details!
In this post we will be exploring exactly how to create a branding deck from start to finish, including choosing your software, creating the slide content, and targeting the document to the intended target audience.
We have even thrown in a free template that provides an outline of what to include, to help you get started!
So, let's begin with a simple definition for a branding deck.
What Is a Branding Deck?
A branding deck is an essential marketing tool to highlight your brand's key points.
It usually consists of a series of slides and can be accompanied by an audio track or a live speaker to help promote what you have to offer.
The content can then be used for presentations, training, and onboarding, as it tells your audience everything they need to know about the company.
You can tweak the content depending on the intended audience (for example during training, existing employees will not need to hear your brand story, but new employees who you're onboarding, definitely will.)
However, we'll be covering more of the audience later in the blog, so stay with us!
Ultimately a branding deck should answer questions such as:
Why you exist
Who you are
What you do
Why do you do it
One of the main benefits of this document is that because it's visual, there is the opportunity to include imagery, videos, links, and infographics as well as text.
It's a lot more than just a standard powerpoint presentation, which let's be honest, can be very drab.
Instead think of this like your brand storybook, with smaller sections of text to explain who you are, and visual examples to illustrate them.
Now we've covered the definition, let's move onto creating your own branding deck.
How to Create a Branding Deck
As we've outlined above, a branding deck is a visual representation of your brand, and the goal of using one is to showcase the most important and relevant aspects of why your brand exists.
Therefore, it's good practice to think of your branding deck as a way to provide a company overview to new employees, investors, and potential clients.
As such, it's important not to miss anything out as it may get lost under the radar and the audience you are presenting to may be clueless about the core values of your brand.
For example, if you own or work for an FMCG business grounded in sustainability that works with fair trade partners, this is a vital pillar within your company so your audience needs to know this.
So, with that in mind, we have put together a guide on how to create a killer branding deck, and did we mention that we've thrown in a free template?!
Target Audience
Before you start creating your branding deck you should have a good idea of the audience you are targeting.
Your company's target audience is a vital piece of information and it's important for both you and your team to be clear on exactly which group you need to steer the content towards.
For example, when presenting a branding deck, it is usually to an audience from one of 3 groups:
Clients
New employees or existing team members
Stakeholders and investors
Therefore, it's essential to ask yourself who your branding deck should be targeting, as although you can't change your company branding, values, or offering, you can change the way the information is presented.
Also as we've touched on above, not all of the information is going to be relevant to every audience.
For example when pitching to new clients, you might include a slide that reads 'about us' and shows different members of the team. However when training existing employees, you might leave this slide out as the information isn't relevant to them and isn't going to aid with their training.
Considering what the audience actually needs to get out of your branding deck and what you want them to learn from it, is crucial to including the right content.
It can be a good idea to consider the following:
Are you looking to increase your client base? If so, tailor the content to really show off who you are and what you do, and why this will benefit clients in particular.
Are you looking to inform new employees about your company? If this is the case, try steering the content towards the workplace culture as well as hammering home the essential information on the company brand and how they will become part of this.
Are you interested in getting investors or stakeholders on board? Try directing the language of each slide towards successes, strengths, and weaknesses and how they can help your company go from strength to strength if they get involved.
As you can see, it's important that your branding deck is adapted for individual audiences based on how you want them to act after reading the information.
Once you have identified your target audience, it's time to choose your software as this affects how your branding deck will be presented.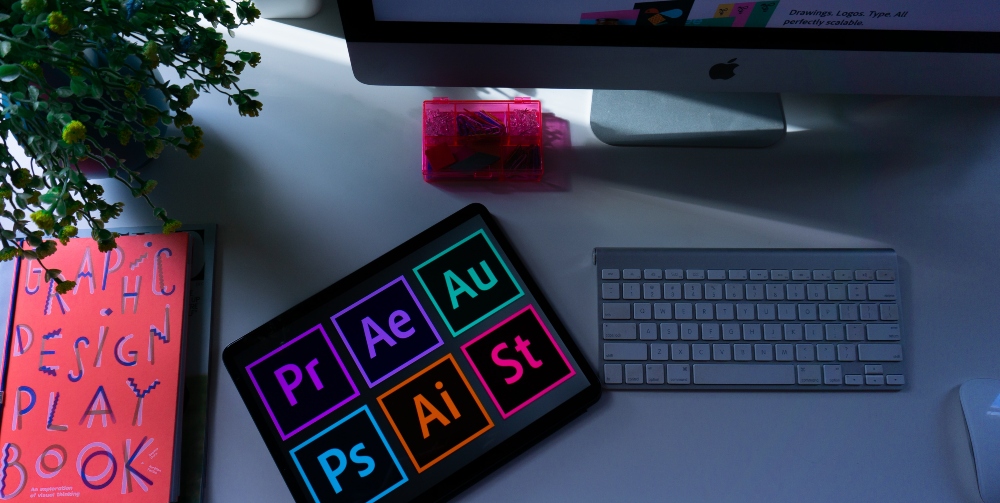 Choose Your Software
The software you choose to use for your branding deck all depends on how you will be presenting your company to your audience.
As we have covered above, you will usually be sending your branding deck, or presenting the slides to one of three audiences: new employees, investors and stakeholders, and potential clients.
Therefore, whether you are holding a presentation for your audience or sending the slides over to a client, it's important to ensure the software you use works for everyone.
Firstly, take into consideration the devices and platforms you work with, for example, if you use Windows systems and tend to work on Microsoft Office 365, it makes sense to use PowerPoint for your deck slides.
However, if you use Apple devices and work with Adobe software, then make sure to use these when creating your branding deck.
There are a variety of software platforms you can use including:
PowerPoint
Keynote
Photoshop
Illustrator
InDesign
Canva
With this in mind, remember to make sure your branding deck is converted into a format that works universally such as a downloadable PDF.
This ensures that none of the work you have put into your deck, such as design, imagery, links and of course the content, is lost in transit, and the intended audience can access the file.
If you wanted to be extra safe it would be useful to provide a hard copy of your branding deck if possible. This way you can be certain that even if your digital file doesn't open, your audience will have a backup.
It's important to note that if you have created a branding deck before for projects, or if you have rebranded and have an existing branding deck, you can use this template to build your own.
However, it may be a start-from-scratch job, which we would recommend regardless!
After all, this blog is about building your branding deck so it's better to start fresh as it will be much easier to present what your brand looks like now and include all up-to-date information!
Once you have decided on the software you are going to use to create your branding deck, the next step is crucial…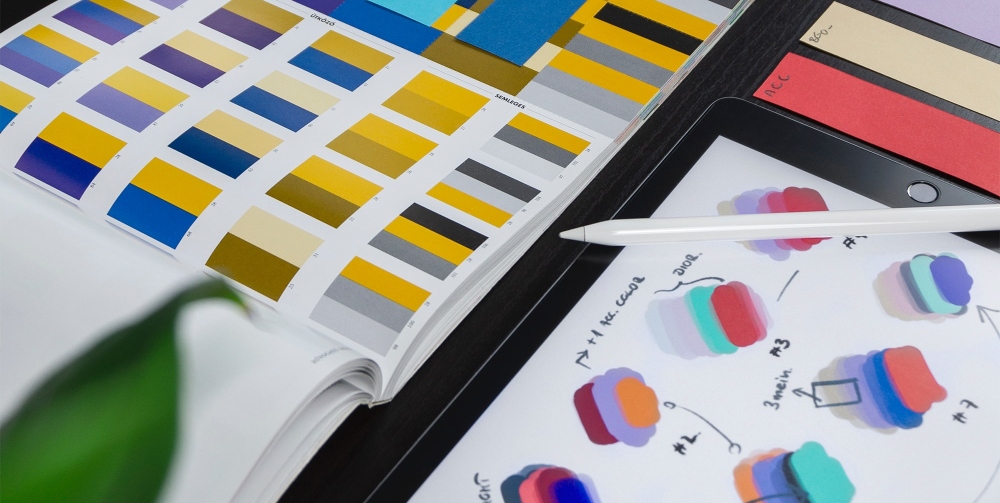 Decide On The Design
Although a branding deck doesn't necessarily involve the elements that make up your brand identity (they should be left for your brand guidelines document) this doesn't mean your slides should be plain and simple.
They still need to represent your brand so make sure it is visually appealing.
With your design try and show who you are by including details that are specific to your brand identity such as:
Your brand colours
Visuals and Infographics
Illustrations
Brand imagery
If you want everything to tie together nicely and provide a real insight into your brand, being on brand is essential.
Otherwise you leave room for inconsistencies which will confuse your audience altogether!
Remember this asset is one of the first glimpses of your brand that your audience will see, so you need to make sure it's right.
Not only will a sloppy design cause your final branding deck to look rushed and careless, this may then lead your audience to believe that time management and quality of work are consistent issues in your organisation overall.
Not a great takeaway for new clients or investors!
So, if there was ever a time to go overboard making sure that your branding is clear and your designs are neat and eye-catching, it's when you're designing your branding deck.
However, although your design must stand out, you need to ensure that it doesn't distract from the actual content in the branding deck.
Instead, strike up a nice balance between the slide design and incorporating enough informative content about who you are!
Brand Story
Now you have settled on the software and added in some design elements to each slide, it's now time to focus on the content, starting with your brand story.
This is arguably the most crucial section (hence why we'd advise you to make this one of your first slides!)
Your brand story is a great place to start as it allows you to start by telling your audience who you are and how your company was established.
This includes how the business was founded, how the initial vision began, and the purpose of your company today.
For example, if you're a CPG company on the hunt for investors, you need to outline why your brand is important in the vast market to highlight why your company is worth investing into in the long run.
This may be because of what you do in terms of your actual product or service that makes your brand unique in comparison to competitors, or perhaps the longevity of your brand can help to solidify that you're reliable and consistent.
On the other hand, if you're a recruitment company providing a branding deck for new employees, your brand story will be different. In this case, it's vital to focus on the service your company provides, how you are different to other recruiting firms, and how each new employee will become part of your ongoing brand story.
If you're in doubt about what your brand story slides should include, remember these four key points:
When did your brand begin
What do you do
Why is your brand important
What makes your brand different
By keeping these in mind you can't go far wrong, and these points will help the rest of the content to flow.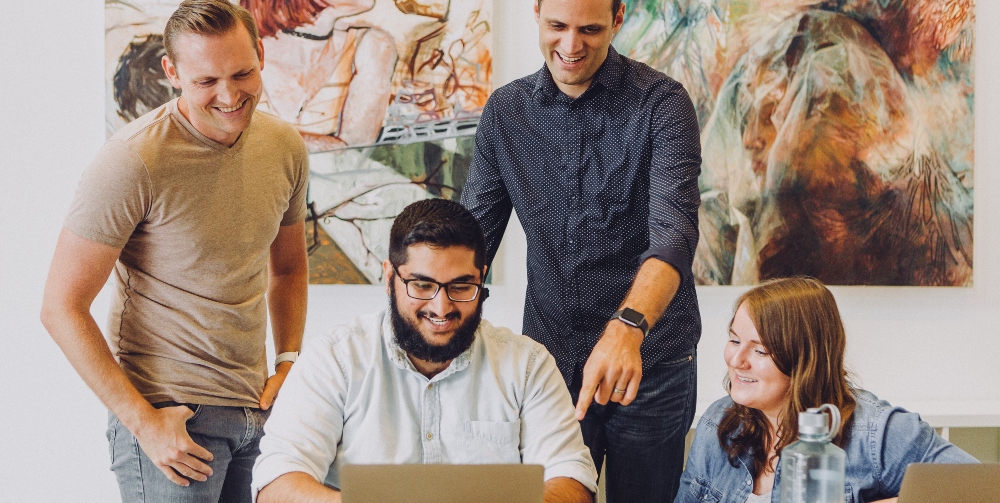 Brand Values
This brings us onto the brand values section of your branding deck, which should contain everything your business holds closest to its core.
These values are essentially the set of beliefs that you have built your business around, so you should already have this list on hand if you're already an established organisation.
If you're just starting out or have undergone a company rebrand you will need to decide on your values or tweak them according to what is important to your company.
For example, you may prioritise inclusion and diversity, sustainable production, and supporting teams and communities, and therefore, these values must be outlined in your branding deck as they make up the core of your business.
Whether you are providing an induction to new employees, pitching your brand to investors, or looking to gain client interest, you want everyone to know what your values are and how they are key pillars that ensure your entire team are working with the same vision and beliefs in mind.
Brand Mission Statement
Next up we are moving on to your brand mission statement and this ties in nicely with your values and brand story.
Brand mission statements aren't only necessary for big organisations, they are essential for all businesses that exist in order to simply communicate what you do and why you do it.
With this slide, it's vital to keep it simple by incorporating all of your brand values into one simple sentence or phrase.
This is another part of your branding that you should have already created but if you're starting out fresh we will provide you with an example!
Let's use the example of LinkedIn's mission statement:
"To connect the world's professionals to make them more productive and successful"
In the space of 12 words, and one sentence, the company have managed to communicate:
What they do (they connect the world's professionals)

And

Why they do it (to make them more productive and successful)
Thinking of your mission statement like this can help you to nail down exactly what you do and why you do it. It is a good idea to break it down like this for your audience on your specific branding deck slide, so it's easy to understand your purpose and vision.
Similarly to your brand story, your mission statement is crucial if you want your audience to get on board with the vision you have for your company.
A single sentence could help to outline your future goals as well as your promise to customers and clients in your target audience, so this is an important slide to include in your branding deck!
If you need slightly more detailed guidance on how to create a brand mission statement, we have a dedicated blog on the canny website on Launching Your Brand Mission in 3 Easy Steps, so be sure to check it out!
Brand Positioning
Brand positioning helps your audience understand where you sit in the market compared to other brands.
You need to consider whether you're a budget, mid-range, or high-end product/ service as this will affect how you promote your offering and your price point.
For example in the FMCG sector, Aldi would be considered a budget brand whereas Waitrose would be considered high end. This information is crucial as it determines your entire sales and marketing strategy.
If you've decided on a budget brand, then the materials you use, the advertising you choose, and the way you speak to customers will be very different from a high-end, luxury brand.
That's because you're occupying a different space in the market and your target audience doesn't have the budget to be splashing out on more expensive things.
As such, all of your marketing and advertising efforts need to be aligned with your brand positioning and the price of your product/ service needs to suit.
It's important your audience understand this from the get-go as it will give them a better insight into where your company fits in comparison to your competitors.
Problem and Solution
Defining the problem that exists for your audience and the solution your company provides, helps your audience better understand your product/ service and where it fits in the market.
This is important for any audience whether it's investors, new clients, or employees as it helps them understand why people buy your product/ service and why there is a need for it.
For example, Uber was created to help people get to places quickly and safely via a taxi app.
They wanted to take the stress and hassle out of people ringing up several places for a taxi and never really knowing when it was going to arrive.
Instead with Uber, travellers can easily see when their taxi is coming as well as who the driver is and their customer rating.
This helps people feel more safe and is also much more convenient as they can keep track of different rides.
Uber clearly defined a problem in the market and sought to serve the solution.
They now operate all over the world and are used by millions of people each day.
This level of clarity is essential when it comes to pitching to investors or employees, as it helps them make that connection between your product and how you serve your customers.
Your Product Line or List of Services
Finally, your branding deck wouldn't be complete without the inclusion of your list of products or services.
This is where you can get technical and specific about each of your product categories and services and include as much information as you can to ensure all audiences understand your offering.
After all, what you offer is at the centre of your brand and without it, you may not even be around at all!
It's essential to explain the details (even if you know them like the back of your hand!) as potential clients or investors may never have heard of your company and need to know the ins and outs.
If your audience is going to buy into, invest in, or join your company, then they need to know the quality of your product or service.
For example, here at Canny, we offer 3 core services:
Branding
Website design and development
Content
Each of our services can be explained in a lot of detail later down the line if we are engaging in a kick-off call with a client or providing an induction for a new employee, but for a branding deck they can be summarised in a few paragraphs or even a few sentences.
This is where being concise and clear is super important, as you need to provide enough detail so that your target audience knows what they can expect, but not so much that they feel overwhelmed with information before they've even agreed on a deal or accepted a position!
For this slide, it can be useful to display service or product information in a table or chart with product photography, or a few lines about each service you provide.
This helps to keep things visual and not too content-heavy, making the slide easy to follow and the information easier to retain!
The Ultimate Guide to Creating a Killer Branding Deck (With a Free Template)
Creating a killer branding deck doesn't have to be difficult, however, that doesn't mean there aren't multiple aspects to consider and include.
From choosing your software right through to outlining your brand mission and values, hopefully this post has shed light on how to create a branding deck for your intended audience!
Whilst creating your own branding deck is certainly possible, it may result in a lot of your time being dedicated to this project that may be needed elsewhere. Therefore, it can be useful to hire a creative agency to do the work for you!
From branding decks, to brand guidelines, here at Canny we have worked with several brands to help them create the right visual document for them to send or present to their target audience.
If you feel your organisation could benefit from some help creating a branding deck to fit your company branding, or if need help with creating the content for particular slides, such as your brand mission and values, get in touch with our team!