Prioritising tech branding, marketing, and website design is a requirement if you're looking to succeed in this sector.
Regardless of how good your product is, ignoring how your brand looks and feels for consumers will only limit your potential as a business.
Successful tech brands like Apple, Cisco, and HubSpot all understand this and this is a big reason why they've had continued success over the years.
While these companies turnover millions (if not billions) a year, that's not to say that you can't either. You can find your own level of success based on your own tech goals, with the right push that is!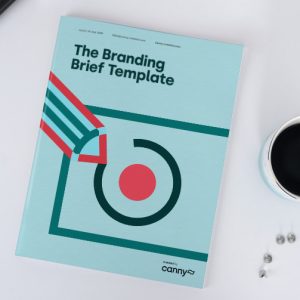 The Branding Brief Template
The Branding Brief Template is a free template that will help you get the brief for your branding project right. W...
In this post we are going to help you better understand the importance of tech branding, marketing, and web design when facilitating your own success, outlining how you can strengthen all three areas, using case studies wherever we can.
Do keep in mind that the information shared in this post is not limited to tech startups, in particular.
You might be an established SaaS business with hundreds or thousands of clients already in the database and still find something useful here.
And we know that for a fact due to the number of SaaS companies we currently work with that have already benefited greatly from our assistance (Aspire being one of them).
Now, let's get started.
Where and How Do You Make Your Money? What Is Your Business Model?
First things first, ask yourself how you make money or plan on making money. The answer to this question will give you a better idea of what success looks like, and the best way to measure it.
Are you selling a product directly to consumers?
Are you selling software directly to businesses?
Or are you selling to a mix of both?
Your business model should outline this clearly and it should also be as specific as possible. This way you, and other members of your team, understand the approach and what you're working towards.
For example, you might run your business using the freemium model, whereby users can access your platform but are limited in what they can do, or the number of times they can do something, each month.
It's quite difficult to pinpoint one particular model used in this industry, as tech in general is such a broad term that can cover everything from internet of things (IoT) businesses, all the way to software as a service brands (SaaS).
That said, we find the following models are quite popular with tech businesses:
Freemium Model
Subscription Model
On-Demand Model
Open-Source Model
Marketplace Model
E-Commerce Model
Our advice would be to choose a model that makes sense for what your business is selling. There is no harm in paying attention to what your competitors are doing if you find yourself stuck for ideas, but more on that later!
Know Who You're Talking To
For this ultimate guide to be as comprehensive as possible, and to help you succeed in branding your business, market to new and existing customers, and operate a multi-functional website, then we also need to establish who you're talking to and why.
Knowing who you're communicating with in tech is an interesting one to talk about, mostly because there are several individuals to communicate with, that might not apply if you were in another sector.
But yes, in the ever-innovative world of tech, there are multiple parties to consider:
Customers
Businesses
Governments
Shareholders
Employees
Investors
Suppliers
Experts
Influencers
Influencers are an underrated consideration that are often the first group to be missed off this list. They play an important role in marketing your product or service through word of mouth.
The majority of them can be found on YouTube, and channels like Marques Brownlee, YourFact Tech, and Andrew Ethan Zeng, have done more for marketing your product or service indirectly than most other methods.
If your tech product or service has multiple applications, features, and functions, then you might be selling to the majority of the list (including governments) which happens quite often, especially when it's security or infrastructure-based.
What's that?
You're struggling to identify who you're talking to?
If that's the case, don't panic and know that there are many ways to discover this. For example, for established tech brands identifying who your current customers are is a good place to start.
Alternatively, whatever the size of your brand (start-up or established) you could run a competitor analysis on another brand with a similar product and then evaluate the results.
If you're still not satisfied with the results, you could always try segmenting your market and digging deep into the data you collect.
Market Segmentation
Again, tech is a unique sector in that some specific products and services have a very niche market.
As such, companies could be working on something entirely new that doesn't have an established audience, in which case, extra care will need to be taken as relying solely on guesswork is so easily done.
Choosing not to segment your audience and marketing to them without any insight won't bring you any closer to your goals.
Your goal might be to target a large audience, but creating content with very little research will only burn through your budget and leave you with very little to show for it.
Thoroughly segmenting your audience should help to combat this directly, as the information you gather paints a more complete picture of who your audience is, what their motivations are, and various other traits that can be used to influence how you engage with them.
For reference, this is what you should be looking at when it comes to characteristics:
Age
Gender
Income
Occupation
Location
Needs
If you're selling to companies or organisations, you will probably want to focus on occupation, location, and needs, as businesses tend to care more about what you can do for them as a whole, rather than what you can do for the individual.
Competitor Analysis
As mentioned, another way to better understand who you're talking to with your tech branding, marketing, and web design is by checking out a potential competitor; preferably, one that is as similar to your company as possible.
One of the best things about this form of research is that it highlights not only what works, but also, gaps in the current market. Market gaps are great for many reasons, but most importantly:
Gaps help you identify unique opportunities to differentiate your brand from another.
In other words, it helps you outline your unique value proposition, which can inform future marketing efforts.
This applies to things they do well and things they do not so well.
For example, let's say you're in the business of selling electric scooters, and you notice that your competitor spends a lot of time demonstrating how it works and explaining its features on YouTube, but has little to no presence on Instagram.
Knowing that, and knowing that your audience might be on the younger side, you might then use this as an opportunity to focus more heavily on social media, where you know there is a gap.
Of course, every e-scooter brand has an IG account these days, but the point I'm making is that there are gaps everywhere, you simply need to look.
Other than identifying gaps in the market, there are plenty of additional benefits to running this type of analysis in the tech sector, these include:
Gaining a greater understanding of who your competitors are
Discovering what techniques work well for marketing to this audience
Finding out what competing websites looks like and how you're expected to interact with it
The types of complaints their customers have (i.e. poor customer service)
Again, if a competitor has a customer service problem, then that's definitely something to strengthen in your own brand, maybe by automating messages if your audience is vast and needs to be responded to in a timely manner.
Create Audience Personas
Similar to market segmentation, creating audience personas when you're in the tech business is bound to help any startups map out who their customers are, what their pain points are, and how your offering helps alleviate that.
Personas are like a form of character study, only the attributes you assign them are often inspired by something that actually exists – which is why it helps to give them names, and even a picture!
The more you can do to help visualise your audience, the better.
Try not to create your personas based on stereotypes, as this will give you a slanted version of your actual customer.
Your best option is to take advantage of surveys, research, and data of any other kind, to create these hypothetical buyers. The internet is a bottomless pit of information, so sourcing this information shouldn't prove difficult.
Let's look at what an audience persona might look like once you've conducted some initial research:
To make things interesting we won't tell you who this persona was created for (we've written it for a top tech brand, one that we know all too well here at Canny).
Persona Example: Undisclosed CRM Platform
Personal Info
Name: Ops Manager John
Age: 35-40
Education: Postgraduate
Employment Info
Role: Operations Manager
Skills: People management, analysis, and industry knowledge
Reports To: CEO/General Manager
Manages: Operations team
Company Info
Company Name: Tank Computing
Number of Employees: 1,000-1,500
Annual Revenue: Between £100-£150M
Global Brand: Yes, offices in over 15 countries
Goals and Challenges
Success Means: Streamlining as many processes as possible in the role and hitting targets
Values Most: Hard work, recognition where it's due, and God
Biggest Challenge: Complicated systems, managing multiple individuals quickly, and managing it all digitally
Biggest Objections: Liability, appearance, suitability, not state of the art, is visually unappealing
Additional Info
General Likes: Long walks in the park, watching the F1, cowboy movies, and espresso coffee every morning
General Dislikes: Tabloid newspapers, sushi, not keeping in touch with industry trends, ignorance
Were you able to pinpoint who this persona was created for?
If you guessed Monday, a leading project management platform, then you were right on the money!
On paper, some of the things mentioned (like not liking sushi) might seem insignificant in the grand scheme of things, but it helps paint a much clearer picture as to who these individuals are.
We'd recommend creating between three to five customer personas, should you decide to go down this route.
After all, your customers will rarely fall into the same archetype, and having a broad range will give you a better idea of your entire base, not just one type of individual.
To help you come up with your own customer personas, we'd highly recommend downloading our handy Customer Persona Worksheet, a resource that will help you better understand your customers on multiple levels.
Oh, and we also have a blog dedicated to defining your ideal B2B customer personas, if you'd like to continue reading more about personas and learn how to flesh yours out completely.
Regularly Revise your Audience
While knowing who you're talking to is important, it's equally important to understand that your audience could change over time as you grow.
Case in point, you might start off with one product, that then develops into a much greater product, or a wider range of several other products.
If that happens, then you need to be aware of who you're looking to target as you scale, as you could be expanding who your prospective customers are.
Relying on who you think your audience is at that moment comes with a certain level of risk. After all, you might alter the business to the point where your customers no longer recognise why they engaged with you to begin with.
This is why revising your audience ahead of any potential new launches, planned updates, or anything else that might have a knock-on effect on the business, is vital.
If you're in the process of scaling the business, then it's safe to assume that you've already established a core group of customers, in which case, revising your audience might simply involve you looking at your own data and assessing from there.
You might also choose to speak to customers in a one-on-one capacity, to gain specific insights relating to them.
There are a variety of ways to do it at that point.
Do keep in mind that startups and some of the newer tech companies on the block might not need to revise who their audience is (mostly because they don't have a lot of customers, to begin with).
Also, unless they've decided to course correct in a big way, like by changing the business model, then we see no reason why you can't stick with the audience you've already outlined via market segmentation, competitor analysis, audience personas, or a mix of all three.
In short:
Revise your audience but only when it's necessary to do so, like when scaling the business, releasing a new product, or any other major changes that could affect the perception of your company.
Tech Branding
In terms of hierarchy, tech branding should always be first on your list of priorities, followed by website design, and then marketing.
Branding comes first because your business needs a name and a face, that grabs the attention of your target audience beyond what you're offering as a product or service.
Who's to say that brands such as Zapier, IBM, Cisco, and Apple would be where they are today if it weren't for branding…
By the way, all of those examples I've just listed are examples of tech branding that are far from boring.
I wanted to mention that there's this weird stigma around the market that everything has to be lifeless with a lot more emphasis placed on function over style. Style is subjective anyway, especially in the tech market which is such a wide spectrum, as explained.
That said, even the most corporate of B2B tech brands are breaking out of their comfort zones to stand out.
One look at IBM's shutter-like logo will tell you that.
If you're looking to stand out in your respective lane via your branding, then I'd recommend you study the likes of:
MailChimp
Tesla
Uber
AirBnB
All of these brands have done a stand-up job of separating themselves from the pack in one way or another. MailChimp, in particular, is very bright and colourful which you might not expect from a brand dealing in email management.
There's nothing wrong with not wanting to disrupt the market either. Simply existing within your market and having a steady flow of customers is just as admirable; what works for you, works for you.
This brings us to a very important point:
Tech branding needs to be a true reflection of your business both inside and out, and we have data to back that up.
Research from Startup Bonsai found that trustworthiness, creativity, and authenticity are the most important brand attributes according to consumers.
If you don't abide by trustworthiness and authenticity, then what reason should customers have to work with you or buy from you?
Brand Strategy
Branding is more than what you see in front of you visually.
Yes, visuals are an important part of your brand identity, but there's still a lot more to consider, such as:
Brand Identity (what makes you different)
Brand Positioning (what gives you an edge and where you sit compared to competitors)
Brand Story (how you got to where you are)
Brand Values (what is most important to you)
Brand Mission (what are you trying to achieve)
Brand Touchpoints (where will candidates or employers find you and learn more)
Brand Messaging (the message you are trying to get across)
Brand Guidelines (how you stay on brand across every touchpoint)
Brand Identity
The identity of your brand is what sets you apart from your competition; it's everything that makes you, well, you!
Again, you must understand what goes into your identity beyond your logo. Here's a list to help you out:
Your logo design
What typeface / font you use
Your colour palette
What type of photos/images you use
Your stationery design
How you look on social media
How you present yourself altogether
This might not apply to every tech brand, but another thing to consider is how your product is packaged. Like brands in the FMCG market, how your product looks on shelves is equally as important as the product itself.
And we have the perfect stat to back that up:
According to one study by Digital Creative Packaging, businesses have reported a 30% increase in consumer interest when they've paid more attention to packaging, which explains why the Equil Smartpen did so well despite heavy competition from similar brands.
The packaging definition sold a lot of units, based on the amount of praise it received online from customers, reviewers, and experts alike!
Brand Positioning
Where exactly does your brand sit within the market compared to similar tech brands? This is something you'll need to sit and work out either on your own or with other members of your team.
Working out your brand positioning is beneficial for a number of reasons, but first and foremost it helps you understand exactly where you sit within the market, and how to justify your pricing strategy.
The goal here is to highlight your product's competitive advantage while pointing out where your competitors fall short.
In tech, there are multiple positioning strategies that matter, to help you better understand how you're unique and how best to capitalise on what makes you different:
Quality-Brand Positioning Strategy: The quality of your product or service, usually shown through ROI, testimonials, and repeat business.
Customer Service Positioning Strategy: Customer support is very important to tech brands given how complicated some products/services are, hence why brands need to monitor how supportive they are and how they improve experiences.
Price Positioning Strategy: Affordable products tend to lure the most customers, but also have drawbacks. Remember that.
Convenience Positioning Strategy: This strategy involves highlighting important factors such as ease-of-use, wide accessibility, and platform support compared to other brands.
Brand Story
How relatable is your brand and its story? Because it matters a lot in the minds of your customers, whether they know it or not. You see, your brand story is what most will think of despite not coming into contact with your touchpoints directly.
"Stories sell," is a statement that applies to every tech brand, no matter the product or service you're offering.
I'm trying not to talk about them a lot in this post but because I want to talk about tech brands worthy of your attention, Apple is the perfect example of a tech brand propelled by an empowering story.
The story of humble beginnings working out of a garage, to becoming one of the most successful businesses in the world, that's an underdog story, and customers love a good underdog story!
Do keep in mind that there are a million different ways to tell a story that don't involve being an underdog or starting from nothing to get to where you are (because that's already implied).
If you find yourself stuck, try to break down your story into three distinct sections, those being:
Status Quo: What is the status quo of your brand?
Conflict: How was the status quo of your brand interrupted?
Resolve: What steps were taken to resolve the conflict?
Frameworking your brand story in this way will help you strengthen how memorable it is, but also, serve as a reminder of why you're in the position you're in, to begin with (you'd be surprised at how many forget in the pursuit of success).
In a nutshell: your brand story should be a cohesive narrative that covers the facts and feelings created by your brand.
The more understandable and compelling it is, the better.
Brand Values
Brand values are similar to your brand story to an extent, in that they relay important information on your brand's motivation and character, but are a lot less narrative-driven in contrast.
Your values say a lot about who you are and what you stand for. They're what your employees abide by, and how relatable you feel to those looking to work with you, and buy from you.
They're a core set of beliefs that you can build your business around, through and through.
We have a blog dedicated to helping you establish your own brand values that you should really read for yourself (we get a lot of positive feedback from leads and clients on how much it's helped them).
But in the meantime, let's help you with one of the most popular tech-focused values we see.
As a tech brand, we're going to assume that your company produces more carbon emissions than brands in most other industries, be it through manufacturing or through running your operations, in general?
Regardless, there's a reason why 99% of tech brands adopt values such as helping the environment or giving back in some way.
A recent Forbes study points to just how important it is to demonstrate sustainability on an intrinsic level.
The study found that 92% of consumers say they're more likely to trust brands that are environmentally or socially conscious, with 88% of them promising loyalty to that brand because of it.
This is why baking sustainability into your values is key, and why so many names in tech do it, as it shows you care about it so much that you would have it be one of the major pillars upholding who you are as a business.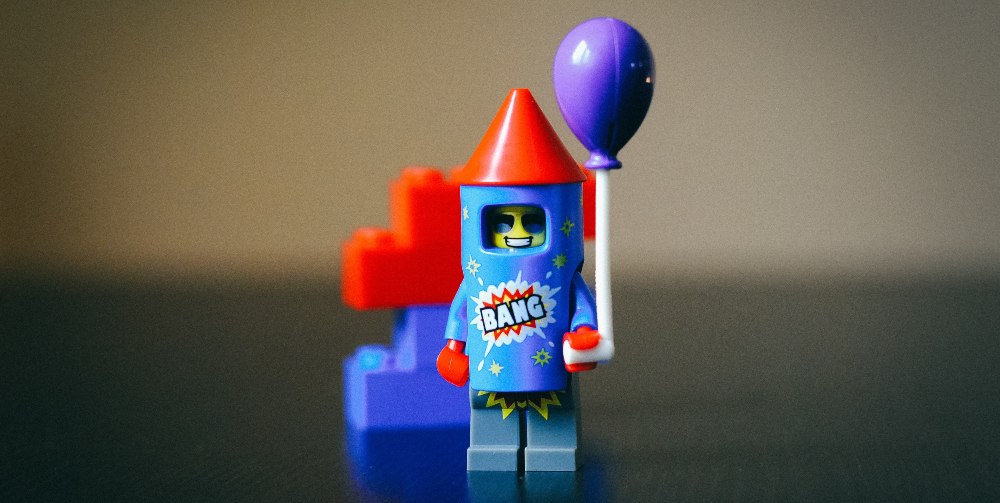 Brand Mission
Your brand mission is an outline of what your company does and what you're trying to achieve.
It's your purpose that underpins everything about your brand, usually, in one very short and snappy statement.
For a bit of inspiration, here are but a few of our favourite brand mission statements from some of the best tech brands in the world:
Microsoft: "We strive to create local opportunity, growth, and impact in every country around the world."
Asana: "To help humanity thrive by enabling all teams to work together effortlessly."
PayPal: "To build the Web's most convenient, secure, cost-effective payment solution."
Cisco: "Shape the future of the Internet by creating unprecedented value and opportunity for our customers, employees, investors, and ecosystem partners."
Tesla: "To accelerate the advent of sustainable transport by bringing compelling mass market electric cars to market as soon as possible."
Sony: "To be a company that inspires and fulfils your curiosity."
Intel: "Utilise the power of Moore's Law to bring smart, connected devices to every person on earth."
Meta: Give people the power to build community and bring the world closer together.
Brand Touchpoints
Canny's Director and Co-Founder, Tony Hardy, has a really good analogy for brand touchpoints that makes understanding the term so much easier.
He likens them to everything you'd typically associate with a hotel, from the menus in your room, to the music playing in the lobby, to how you're greeted by the concierge.
All of these elements embody the brand and need to be considered ahead of time for your customers to form a connection with you.
And it's the same with tech branding, only your touchpoints will be geared more towards you and your offering.
Business cards, LinkedIn ads, instruction manuals, your customer service team, and your website; they're all important touchpoints that need to be consistent if they're to sell the quality of your brand to others.
The goal of every touchpoint is to push your target audience towards conversion, meaning every touchpoint needs to stick to a basic set of guidelines (more on brand guidelines in just a second).
You might not think so, but one wrong font on an event banner can have a lasting effect on how your brand is perceived, and it can take years to fix the relationship and re-earn your audiences engagement.
Brand Messaging
At this point, you should have a grasp on how your brand looks, what it stands for, and where it exists via its touchpoints, but we've yet to touch on how you communicate with your audience through brand messaging…
Brand messaging is the way your brand relays its unique value proposition and personality through a mix of verbal and nonverbal messaging.
In other words, the things you say across every touchpoint, be it text-based or visual (i.e. photographs), are part of how you inform your audience of who you are. Your brand messaging is ultimately how consumers can have a relationship with you.
Again, this is an area where consistency is key, and where your brand guidelines will come in really useful!
How emotive you choose to be with how you communicate is completely up to you, but should always be influenced by your value and your mission.
For example, if part of what drives you is streamlining as many complicated processes as possible, then it makes sense to be a lot less formal with how you, and other teams, communicate with others.
Your customer service team should know this better than anyone else based on how often they talk to your customers directly.
Brand Guidelines
This document is an underrated part of tech branding that not a lot of companies have fleshed out fully, if at all. This really needs to change, as not having guidelines can lead to a lot of inconsistencies across your touchpoints.
And inconsistencies negatively impact brand perception, which can then start to eat away at growth and sales.
If I can parrot myself again for a moment:
"One wrong font on an event banner can have a lasting effect on how your brand is perceived, and it can take years to fix the relationship and re-earn your audiences engagement."
Think of brand guidelines as your company bible, one that every single member of the team, both old and new, should have a copy of and study regularly if only to refresh themselves on key areas of the business.
An effective set of brand guidelines should include every major section we've covered up until now and more. It should include comprehensive information on your brand story, the brand values, and your brand mission statement.
It should also include any additional information, such as the appropriate size for the logo and where it should and shouldn't be used, and in what colour!
Whenever in doubt, check the guidelines.
The Best Tech Branding Examples
Hopefully, we've given you a lot to think about if you're currently in the process of branding your tech company or are looking to switch things up via a rebrand.
Now, let's turn our attention to some inspiring tech branding examples that we're often looking at out of pure admiration for what they've been able to achieve and continue to demonstrate!

Credit to HotJar
HotJar
Oh HotJar, how we love your heatmaps here at Canny. We use them for all of the websites we work on to get a better understanding of how users interact with certain sections of the page.
Work aside, we also love the recently updated branding for the Malta-based company!
And what a great example it is when we go back to what I was saying before about B2B brands not having to be boring.
You see, HoJar's new branding doesn't follow the traditional paint-by-numbers style that you might associate with similar brands. For example, the icons they use are a lot less uniform in their appearance, in fact they look like doodles that anyone could draw.
There's also additional emphasis on trace lines that drag your attention from one end to the other in a very interesting way (these are scattered all over the HotJar website) and even the colour palettes are unique, based on the colour of various different flames.
Surprisingly, B2C brand, Patagonia was one of the main inspirations for his rebrand, as stated in the press release announcing the changes:
"At Hotjar, we want to be a brand that can create similar associations and emotions, and whilst Patagonia is a Business to Consumer (B2C) brand, we see Business to Business (B2B) brands pouring a similar amount of emphasis and investment into their brands too.
Think Figma or Miro, or any of the other brands you're used to seeing when working online."
Again, B2B doesn't have to be boring, you can emulate what you see and feel in the world of B2C and still come out on top, just like HotJar!

Credit to Scale AI
Scale AI
Artificial intelligence has done more for most brand designers than any other form of tech, as far as experimenting with different styles and gradients is concerned.
One look at Scale AI's branding and associated website will tell you that first-hand!
Visually, the brand does an excellent job of feeling futuristic, in line with its actual offering. Take the logo, for example, the type used has no sharp edges or lines, allowing it to flow in whatever direction it wants.
Easily my favourite part of Scale AI's branding is the colours it uses or, more specifically, the gradients it applies across every touchpoint. The purples, light blues, and pinks mesh really well with the amount of black used elsewhere.
In short, you don't need to be a tech branding expert to see what industry Scale AI operates in, and that's what I like about it.

Credit to Zapier
Zapier
Zapier is another tech brand whose services we use each and every day here at Canny through various automations. Like HotJar, they also recently underwent a rebrand that changed a lot for the better in various ways.
The new logo, for example, is definitely an improvement over what it replaced (and we loved the old logo).
What we love about Zapier's branding is its messaging choices and how cleverly simplistic they are when attracting new customers.
"Automation that moves you forward" is easily the most catchy of the bunch and a reminder that your messaging doesn't need to be anything super complicated.
In five words, the brand tells you everything you need to know and then some.
Personally, as someone who writes for a living, I have to say that whoever came up with "Do what you do best, let Zapier do the rest" is more than deserving of a pay rise, no matter how cheesy you might think it is.
Tech Web Design and Development
For tech companies, your website is equally as important as your branding, which applies to every kind of company, regardless of size or location, or what you specialise in (products, services, or both).
When putting together your website the most important thing you need to do is work out its purpose and how it fits in the business.
Do you want it to:
Integrate with other software seamlessly?
Have the capacity to showcase multiple products?
Be SEO optimised for lead capture?
Feature videos and high-quality imagery?
Have landing pages dedicated to upcoming events?
Be easy for users to navigate/interact with?
Store hundreds if not thousands of users?
All of these questions need to be considered ahead of time so that you know exactly what role your website plays in the business and where your next steps are. If you're not sure how to proceed, then it might be time to get in touch with an agency that offers web design services.
If you choose to go down this route, ensure that what they offer you is not part of an existing web package, or worse, templated.
Every business is unique and we hate to see that get lost in translation when teams settle for websites that are clearly made without their business goals and pain points in mind, which is why we've never offered packages at Canny, and never will.
Why you Need An Effective Website in Tech?
In the modern world of tech, it's not enough to simply have a website that performs a set of basic functions.
Why?
The amount of competition you have now makes it difficult for you to sell your brand on the quality of the product or service alone. That might have worked during the early days of the internet but the times have changed.
The tech market is far too competitive now for you to own a website that's below average and isn't maximising the full potential of your business.
Below we've outlined a few reasons why having an effective website is important:
Remote Information Centre: Having a website allows your target audience to learn more about you and what makes you unique in their own time. The information you present here can be streamlined to push your business goals.
Effective in Any Country: Websites aren't bound by exact locations, meaning your website has unlimited reach. Having multiple language options on your site should be built in as standard because of this.
Amplifies Your Message: Your website strengthens the power of your brand. It's more than likely the first time they'll interact with you, too, and first impressions matter!
Monitor Trends in Real-Time: An effective website should be constantly telling you what works well and what doesn't, allowing you to make changes to maximise the effectiveness of the site.
Expert Navigation: Users should have the ability to jump from one page to the next without confusion. Every page should interact with others in a very natural way, too.
Integration, Integration, Integration: Your website should integrate with any relevant platforms, be it your own, or one of the countless others that currently exist (i.e. HubSpot).
Minimal Downtime: Nothing kills a website quicker than poor development. An effective website would have considered all possible problems and provided solutions.
Easy to Scale: Scaling a brick and mortar store comes with a boat-load of challenges. Scaling via your website is a lot easier in comparison, allowing you to reach new markets a lot quicker.
Considerations for Any Tech Website
Below we've outlined some general considerations for your website – considerations that could apply to tech brands of all kinds.
Things to consider, like owning and managing a highly-responsive website, are a must. Nothing pushes your website visitors away quicker than a sluggish website.
Slow-loading images and graphics, or a slow-moving mouse, are both examples of issues that need to be sorted for your website to be effective in what it does; these are examples of what we mean by 'sluggish website.'
Another must is being as concise as possible when it comes to the content you distribute across your site, as explained below.
Be Concise
Just like any website, catchy headings and evoking CTAs are going to help carry your prospects over the line. If you find yourself stuck on what to say, I'd recommend checking your brand guidelines and mind-mapping them out.
Try to be succinct with whatever you come up with as you might only have your reader's attention for a short period of time.
No matter what you come up with, it should reflect who you are and the personality of your brand.
A great example of this in practice is Zapier's brand messaging, as they clearly know how to communicate themselves in shorter bursts on the website, and you can too with the right amount of thought!
Be Responsive
Good UX for any website needs to be responsive on both mobile and desktop. Prioritising desktop users should be avoided as you'll be surprised to learn just how many users log in or interact with you via their phones.
Treat both with the same level of respect and you'll see the difference it makes.
Responsiveness can also apply to how long your website takes to load. Does it freeze when you scroll further down the page? If it does, then you will need to do something about it.
Perhaps your new plug-in is to blame, or maybe you've tried to upload something to the page that is far too big. What we are getting at is ultimately there are many reasons why this happens.
Regardless, you should get this sorted as soon as possible, either from a web developer within the team or via the agency you're working with. They should be able to improve the responsiveness and get your website back to full health in no time!
Make Life Easy
Most people will come across your website looking for something specific, be it physical in the form of a product or service, or intangible, such as clarification based on something they've heard from someone else.
Either way, it's in your best interest to make life as easy as possible when exploring the various different pages of your website. Things like placing the burger nav in the top left-hand corner, remembering items in the cart, and breadcrumb trails, all go a long way in making your site as friendly as possible for the user.
Remember, the sign of an effective tech website is one that understands what users find annoying, and therefore, does whatever it can to make life easier.
Keep Things Up To Date
When we say 'keep things up to date,' we aren't just referring to keeping your store up to date with the latest tech products…
We're talking about everything from plug-in updates to software updates. Put simply, any action that you need to complete to bring your website up to speed with the latest changes.
These changes could be necessary in order to make certain things quicker or to eliminate bugs, making them very important when it comes to the overall health of your website. Not updating your site to accommodate the latest updates could lead to problems later down the line.
And any problem you're having with your website could also be a problem for your customers, and no one wants that.
Most problems can be solved by getting in touch with your hosting platform. We handle that for you here at Canny and we are constantly monitoring your website to ensure that it stays online without worry.
Be Interesting
Having any form of online presence is key in driving interest in your company and its offering. This is the reason why tech web design and development tend to go above and beyond what you might expect from a website.
Take GitHub, for example. Head to the homepage of this website and you'll notice a giant globe off in the background with various lines moving from different points, seemingly, at random.
Turns out, it isn't so random after all, as each line is generated in real-time based on how its users are interacting with the platform. If you hover your mouse over the lines themselves, you can actually read more about each individual project!
The amount of dev time that went into that must be crazy, but was it worth it?
The fact that I'm talking about it now in a blog covering tech web design and development points to yes.
Being interesting and giving people a reason to interact with your website, like how GitHub has done with its crazy globe, is one of the ways you can increase word of mouth, which is practically priceless as far as marketing goes.
We've all seen isometric grid illustrations a million times now, try something new!
The Best Tech Websites
Every brand on the planet has a website, but not all of them showcase best-in-class functionality, design, and navigation quite like those owned by some of the world's leading tech brands.
Below we've highlighted some of our favourite tech websites, take a look!

Credit to Passbase
Passbase
Passbase specialises in "forward-thinking" identity verification through dedicated solutions.
You might be aware of similar tech brands in this space? Still, we doubt they have a website as consistently impressive as this.
The first thing you'll notice when navigating from page to page is that the headline is always pre-loaded. This might seem like a small inclusion, but it definitely leaves a lasting impression in that it encourages you to visit more pages on the site.
It also keeps the main CTA button at the top of every screen no matter where you end up.
The home page is easily my favourite, with different sections moving onto the screen as you scroll as if they were slides on a PowerPoint presentation. All of the text on each slide has its own animation too, fading in from nothing in an order that makes sense.
Visually, the Passbase website strikes a fine balance between animated 3D graphics and blank space. All of the graphics are very stimulating to look at and rarely lag when you load up the page.
This is very impressive given the quality of what's on screen.
Visiting this site is an experience in itself, so we'd highly recommend you do some exploring of your own rather than just read what I have to say!

Credit to Bose
Bose
The Bose website does so many things right for a tech brand selling a wide range of products. For example, there's a section on the website dedicated to featured products (a section that they update often.)
Hovering the mouse over each product reveals different colour options, click on any other colour and you're instantly taken to the product page of whatever you clicked on.
This isn't a new tech web design technique, by the way, I just like how much space the section is given and how it nails the basics of highlighting exactly what you want to highlight.
At the moment, the top section of the Bose website is dedicated to pre-orders for the new Bose Smart Soundbar 600.
Again, this isn't a permanent fixture but it does a great job of highlighting what the electronics brand wants to push, mostly thanks to the video that starts playing immediately as you get onto the site.
The quality of the video is so crisp, too!
Another thing to appreciate is how they've integrated Instagram onto the homepage. Rather than link their account directly, they've instead built a carousel that generates content whenever users share images of them using Bose's products by using the hashtag #MyBose.

Credit to Notion
Notion
Notion could have easily gone in my list of the best tech branding examples with its very playful approach (they love their emojis).
But I really want to talk about the notion website, and how seamlessly it promotes its service through images, graphics, illustrations, and animations.
Across the website are various screenshots of the platform in action, some are static images that are accompanied by text, and others are linked to a deck that automatically flicks through a set of images on a timer.
And then there's the actual content on the pages themselves: content that could give Zapier a run for its money as far as creativity goes.
'Team up without the chaos,' 'Built for endless uses. Across all teams.,' and 'One workspace. Every team.' is very memorable and nails it when it comes to outlining Notion's branding in a very succinct fashion.
There are several CTA buttons on the website, and all of them are earned based on the quality of the content around them and the imagery attached. I counted four CTA buttons on the homepage alone, for reference.
One more thing before we move on:
The connection between the Notion website and the Notion platform itself, it's seamless. You can see this for yourself by signing up and watching how quickly the platform loads and how similar it looks and feels to the website.
Consistency like this is key and goes a long way in strengthening your brand, as well as your offering.
Tech Marketing
We're now onto the third and final pillar, which is how you market your tech company to the masses.
Marketing in tech is unlike that of other sectors, mostly because the products or services you're offering are quite expensive or are made for other businesses. And as we've mentioned across many other blogs, businesses tend to be a lot harder to sell too.
Businesses interested in tech would rather know what features you offer, or how your offering can help them (minus the jargon), which can be tough if you're trying to sell where competition is high.
In recent years, this competition has led many B2B tech brands to market themselves as if they were selling directly to consumers.
Look at Wix's 2018 Superbowl TV advert for the perfect example:
Again, this comes back to the point I've been making throughout this post:
How you brand, display, and market your tech company doesn't have to be boring. You can colour outside of the lines from time to time as long as it makes sense to do so.
As long as your tech marketing approach considers a) your audience, b) your brand, and c) what you're hoping to achieve (i.e. sell a specific product), then by all means run with it!
Below you'll find multiple marketing strategies for you to consider, starting with content marketing.
Content Marketing
Sharing high-quality content has many advantages.
First off, it can come in many different formats, be it video, blogging, infographics, downloads, or guides. All of which strengthen the connection that your brand has with your prospects.
In other words, it's a form of indirect marketing that appeals to the intuitiveness of your audience who, nine times out of ten, would rather work with or buy from a company that knows what they're talking about and understands their needs.
A structurally sound blog post that targets a popular search query allows you to sell your offering within context in a very natural way, without it coming across as too forced.
Here's an example of what I mean:
At Canny, we create content for TLR Global, a cybersecurity company that operates globally. They offer a range of unique services that strengthen the online security of their users and have amassed plenty of testimonials over the years to show for it.
Surely this is enough to sell its services to others?
You'd think so, but unfortunately, it isn't.
The problem is that TLR targets management teams who might not have a clue as to the benefits of these services, despite searching for the problems that these services fix.
This is why our content strategy is structured towards providing insight into these problems and the solutions that resolve them, which is where we push TLR as the solution through the relevant services.
Do keep in mind that this is but one example of how content can be used to market your tech brand.
There are so many other ways to do it. You could put out a product demo video to show users exactly how to operate your product or put out a downloadable resource of key statistics from that year.
The options are limitless!
Just remember to ensure that the content you distribute is relevant, valuable, and consistent with your brand.
Email Marketing
Content marketing is a great way to get your leads in the door.
Email marketing is how you nurture these leads and get them to convert. It's also how you strengthen the relationships you have with your customers on an individual level, thus keeping them loyal to you and not a competitor.
To do this, you will need to establish a comprehensive email marketing strategy, one with multiple levels that change depending on where customers are within the buyer's journey.
The data you gather makes understanding and segmenting your audience very simple, allowing you to send the right emails to the right individuals at the right time.
For example, you might have a category dedicated to customers who have cancelled their subscription to your service but are still subscribed to your emails. Sending them an exclusive offer with a discounted price could convince them to come back.
Here are some handy tips to help maximise your email marketing efforts:
Segmenting Subscribers: Split your email audience into specific groups based on where they are in the journey, doing so will help you outline what emails need to be sent out when and to who.
Updating List: We'd recommend you cleanse your email database every 3-6 months to ensure that you're always targeting individuals who are engaging with you.
Engaging Emails: Strong subject lines and engaging content will always yield the best results, so be creative when engaging your audience.
Share Content: You can get the most out of the content you create by distributing them to users via email. Product demos work really well here.
Social Media Marketing
Social media marketing allows tech brands to connect with consumers and share important information about their products across a variety of channels: channels that attract large groups of people with varying motivations and interests.
Here's a quick rundown of the top social media marketing channels:
Facebook
Instagram
LinkedIn
Twitter
YouTube
Vimeo
Reddit
Pinterest
TikTok
The urge to exist on each channel might be strong, but we'd highly recommend against it (unless it makes sense to do so).
Ask yourself:
Which platforms match my business goals best?
For example, if one of your goals is to increase awareness about a new product, then you should be posting on video-heavy platforms, such as YouTube, Vimeo, Instagram, and maybe TikTok?
If you're looking to sell directly to other businesses then you should be looking at platforms like LinkedIn and Twitter. Both are very easy to navigate via hashtags and are great at targeting specific individuals.
If you're looking for inspiration on how to do tech marketing right on LinkedIn, then look no further than Gong. Memes, informative statistics, and company achievements, Gong uses them all to great effect and has amassed thousands of followers and receives thousands of regular engagements as a result.
Discussion forums like Reddit and Quora are also very effective at selling your offering to qualified prospects. Many buyers are turning to these platforms for expert insight and unbiased advice from its users.
Becoming a regular voice in these communities could be key in helping you compete with some of the larger tech brands that have a lot more marketing budget.
Search Engine Marketing (PPC)
Search engine marketing (SEM) is another great way of getting your products or services out there to the masses. This involves having ads appear in the search results of Google and other search engines.
You do this by bidding on specific keywords that you choose (typically those that drive the most attention to your tech website).
It's possible to amplify your efforts even further by allocating budget to retargeting through Google's Display Network. This works by serving up relevant ads to users who have already shown an interest in you and your offering.
SEM can be quite expensive when relying on it over extended periods. This is why we'd always recommend you go the SEO route instead, as it yields the same results, just minus the cost.
In other words, why pay to appear higher on Google when you can do it for free through optimised organic content?
Influencer Marketing
Last year, the number of influencer-related services and companies grew by 26% and is expected to increase again next year (Influencer Marketing Hub).
Influencers in tech can be quite the tool when used correctly. You see, a lot of customers will often seek the advice of an industry expert to help them make a decision.
The influencer saying whether or not something is good or bad carries a lot of power, which is why many tech brands are seizing the opportunity by either paying for influencers to review and showcase their offering or by simply giving them out for free in hope of the same outcome.
To be successful at influencer marketing, you first need to make sure that the influencer you're working with is someone your prospects are aware of and follow.
Another thing to consider is where that influencer exists, are they on YouTube with thousands of followers, or are they a lot more niche and regularly distribute a newsletter to a smaller audience?
The buyer personas we mentioned in the tech branding section above should help inform your decision, as your personas should give you a decent understanding of who they are and what they'd be influenced by as far as media goes.
In tech, you'll find that there are niches for everything, so finding the right influencers should be relatively simple.
Tools to Help
When it comes to creating a successful tech brand, know that you don't have to do it alone.
There are various tech tools out there to help you do everything from automating your marketing actions to behavioural tools that inform you of key customer trends.
And these tools are constantly evolving/improving, which boosts just how important they are in maximising your output.
Below we've outlined the best tools and what they can do for your tech brand.
E-Commerce Technology
If you're a tech brand that sells a lot of goods online, then you'll more than likely need to invest in e-commerce technology fit for your business and your offering.
Enter e-commerce platforms capable of setting up, running, and maintaining your digital storefront; platforms like Shopify, WooCommerce, and Centra immediately come to mind.
The platforms we've just mentioned are one of several e-commerce options available to you at this moment in time. There are more, but the three mentioned are at the top of the mountain as far as reputation, functionality, and ease of use are concerned.
58.4% of internet users buy something online every week. The current categories with more spending are consumer electronics ($988.4 billion) and fashion ($904.5 billion).
– Datereportal
A word of advice:
Always choose a platform that fits your needs and requirements, if you're an e-commerce-oriented tech brand.
You see, many offer set packages that don't consider these things, meaning you could be paying double for a platform that you aren't using to its full potential. Shop around, see what is out there and maybe get in touch with a representative from the companies you're interested in.
They should tell you exactly what you need to know, straight up.
It goes without saying, but you should be doing this with every tech tool you come across, e-commerce or otherwise. Some of these platforms aren't cheap to keep and there's only so much you can afford within your marketing budget.
Customer Relation Management Tools (CRM Tools)
Customers give your company a complete sense of purpose and direction. How they interact with your business is invaluable, and will serve as a springboard for new concepts and ideas.
Collecting this data and displaying it for the relevant individuals to see can be tough on its own, which is where customer relation management tools (CRMs) enter the picture – tools that serve a variety of helpful functions.
Here are some of the key benefits you unlock with a trusty CRM by your side:
Better Transparency: Everyone having access to the same platforms will better internal communications across multiple departments.
Improved Organisation: Having everything in one place mitigates the need to create various folders across various platforms and systems.
Improved Customer Service: CRMs allow you to create a full history of customer information that can be used to retain said customers and action next steps based on the data.
Automations, Automations, Automations: These tools can handle smaller tasks that free up a lot more time for marketers (more on automation below).
Now has never been a better time to choose a CRM platform fit for your own tech-based requirements.
We've picked out some of the best ones and highlighted what's great about them, for reference:
Salesforce: Great at customising to fit your own individual needs
Nutshell: Perfect for managing your sales team
Pipedrive: Very easy to use and navigate (the ideal beginners platform)
Ontraport: Optimising online transactions has never been easier
Bitrix24: Ideal for multi-channel communications and management
Marketing Automation Tools
Every successful tech brand will automate in some way or another, be it through marketing, or by connecting platforms to other platforms via services such as Zapier (again, shoutout to Zapier).
Marketing automation tools will save tech marketers a hell of a lot of time across various aspects of their role.
Email marketing certainly benefits from automation, as tech marketers can set up various sequences that react to how leads react and engage with you.
Social media marketing is another notable benefactor.
For example, platforms such as Falcon and Hootsuite can be used to automate messaging directly from customers who might have an issue with one of your products or have a general question.
These platforms have built-in functionality that not only notifies you of these messages in one direct place (from several social media channels and online sources) but also stores templated responses that you can set up to distribute whenever you toggle the option to do so!
Automating isn't limited to customer service, either…
As mentioned, automation can also be linked to other platforms.
For example, you can connect Slack (messaging platform) with Calendly (booking platform) to notify you of important meetings and sales opportunities. This is helpful to have set up if you're looking to manage new enquiries in real time with minimal effort.
In short, practically every platform can be hooked up to another in this way, thus making your job that much easier.
And that applies to everyone using these platforms within the business, not just you.
Customer Data Platforms (CDPs)
Customer data platforms (CDPs) are used to consolidate and integrate customer data into one single database. They're used by tech marketers to gain relevant insights, the kind needed to run relevant campaigns and target the right audiences.
The great thing about a CDP, such as Klayvio, is that it can grab information from online and offline sources such as websites, mobile apps, and email platforms to offer a complete view of the customer.
CDP platforms are often compared to CRM platforms despite having clear differences. The only real similarity is that both are used to collect and evaluate customer data. That's where the similarities stop.
This data can be used to update any buyer personas you've outlined, or create campaign-specific personas that aid you in your strategies.
Segmenting your audiences better will always improve the effectiveness of your tech marketing efforts as you'll always be putting the most susceptible people in front of your product or service.
Behavioural marketing platforms are just as effective at this too.
Platforms like Sailthru, Mixpanel, Segment, and Optinmonster, are all viable tech tools that you can use to better understand trends in your market.
The Ultimate Guide to Tech Branding, Website Design, and Marketing
Hopefully, you now understand what is required to be successful in the highly-competitive world of tech. We also hope that you understand the importance of tech branding, web design, and marketing as a trio.
When all three form, they're unstoppable – as proven by the likes of Apple, Cisco, and HubSpot, top-level tech brands that serve as a direct line of inspiration.
And that's without mentioning the countless other tech brands mentioned throughout this post!
If you need some help getting started with branding your tech company, designing a website optimised for goals, and marketing geared towards attracting quality leads (or a mix of all three) know that Canny is on hand.
Our partnerships with tech brands have a very high success rate, as proven by our continued partnerships with Aspire, Leaf IT, and Novatiq.
Get in touch today to find out what we can do for you.