We often get asked how much our web design packages are, what they include, and where people can see them online.
But we don't offer web design packages at Canny. We never have, and never will.
It's so uniform, and is doing your brand a disservice considering what other directions you could have taken. Simply put, the last thing you really want is a selection of pre-defined web design packages to choose from.
Web design packages are supposed to make life easier for you and the agency/freelancer carrying out the work.They're meant to outline exactly what you're getting, so that there are no surprises, such as additional costs.
But are they really all that they're cracked up to be?
We don't think so.
Here's why:
You are unique, and your business isn't the same as all the rest.
Settling for less will only limit your potential. You could have the best brand of sweets in the world but no one will buy them if your site isn't up to snuff. This is especially important for any brand who relies solely on e-commerce sales.
The Web Design Brief Template
The Web Design Brief Template is a free template that will help you get the brief for your web design project right. ...
Web design packages tend to box you into set groups that, often, promote themselves as a one size fits all type deal. But what if you want to stand out against a rallying competitor?
What then?
A web design package is a lot like a crowded shopping list, in that it consists of items that you might never use, or really need.
Again, your business is unique and your recipes are your own. Meaning you deserve a site that displays that perfectly.
To prove just how pointless web design packages are, we're going to look at three unique packages. Packages that totally exist out in the real world. Deals you might want to think twice about for the sake of a quality website.
Web Design Package: Number One
In this first example we'll be highlighting one particular business (who shall remain nameless) and the various site packages offered.
We have three unique sites to show with this first example: a starter website, a business website and an e-commerce website.
The Starter Website Package:
The starter website package is the cheapest of the bunch at $1,599 and includes the standard features found in other packages.
It gets the bronze medal in terms of tier.
Custom Design Including One Revision After Delivery
One website revision might seem complimentary, but there could be multiple changes required after the initial design is created.
Also the custom design isn't explained that well. Is it a full design, or are certain options capped to get you to buy into the better package?
Your guess is as good as ours.
Five Pages (+$75 For Each Additional Page)
A standard set up for most starter websites. However, this doesn't help websites in need of at least a dozen pages right off the bat.
And what is the quality like of the first five pages? Are they to a set standard to the point where you'd be happy to invest an additional $75 per page.
Responsive Web Design, Optimised For Both Mobile and Tablets
Even templates on Wix come with mobile templates already built into each package. In other words, it's nothing to really brag about.
It's expected, if anything.
That being said, some beginners might not realise there's a difference as this is a starter website package. We'll give them the benefit of the doubt.
One Email Contact Form (+$75 For Each Additional Form)
A single email contact form? How generous!
It's almost like they want you to fork out more money for the bigger (more expensive) packages.
Wait…
Homepage Slideshow With 6 Pictures ($150 Extra)
This is very generic and the agency here will probably use a template for this slideshow (as it's the same in every package).
This means every other business that chooses a package from that agency gets a slideshow with 6 items as well as the potential for the functionality of the slider to be the same (if they use a template).
How would this make your site any different from those your competitors are using? You should want something that is 100% unique to you and you alone.
Photo Gallery With Up To 24 Pictures ($125 Extra)
Agencies know that 24 photos aren't enough for the most part, meaning you'll need to pay them more to add more.
This could be an additional $125 or even more depending on how many images you'd like to display on the site.
Selling it as a separate add on to begin with is just taking advantage of business owners who don't know any better.
Additional Features Upon Request After Consultation
We can all but guarantee that anything you ask them to tact on will require the next package up. Remember, the starter package is often the bottom of the barrel in terms of quality, functionality and design.

The Business Website Package:
Welcome to the business website package, where we take a look at what's included in this here deal. Let's look at what's included in this one before moving onto the e-commerce site package.
Custom Design Including Two Revisions After Delivery
Two revisions are better than one, but again, are there any limitations to the original design? It isn't stated clearly, which makes it very difficult to read and understand.
Furthermore, do you get anything different with the business website package from a design standpoint, or is it the exact same as the starter deal?
It's not clear enough and it's hella confusing.
15 Website Pages
Having 15 pages is better than however many were included in the bronze package, but 15 is a little on the short side for businesses, surely.
This will depend on the business in question, but most will require multiple pages on the site, take sub service pages, for example.
Are you expected to pay more if you have more than a dozen services on top of the site pages you need outright?
Custom CMS
Custom CMS ​​— or content management software — is very important to websites, and a lot of people (or agencies, in this case) don't know what they're doing, unfortunately.
One of the ways to ensure that the custom CMS used is quality is by checking out any relevant case studies shown on the site directly. Or better yet, ask them about it directly.
Come up with a series of questions that apply to you and what you hope to achieve with your site. If they can't answer them straight up, then you'll know they're trying to pull a fast one.
Responsive Web Design, Optimised For Both Mobile And Tablets
We've already given our thoughts on this.
Every site should be optimised for these platforms as standard.
One Email Contact Form (+$50 For Each Additional Form)
It's worth noting that the cost of each additional form is $25 cheaper than the starter website pack.
Businesses tend to require more than one email form so it makes sense that the cost is slightly lower. Still, you'd expect the business web design package here to have at least one more email form considering the price increase (it's $2,899 this one).
Homepage Slideshow With 6 Pictures
Again, already given our thoughts on this.
It's bad for establishing an original site.
Photo Galleries
One thing the business package has over the starter one is it comes with a photo gallery with no cap on the number of photos you can include on a site.
This again, forces businesses to go with the better option, dispite not needing more of the additional website features mentioned.
Many will buy this web design package because it's the cheapest one offering unlimited photos. It's the equivalent of buying a new iPhone and only using three apps on it, you might not need most of it.
Additional Features Upon Request After Consultation
Like the previous web design package, what agencies really mean by this is: why not spend more to get something that should have been agreed upon at the very beginning.
It's like we said, web design packages are so uniform because they're so boxed in.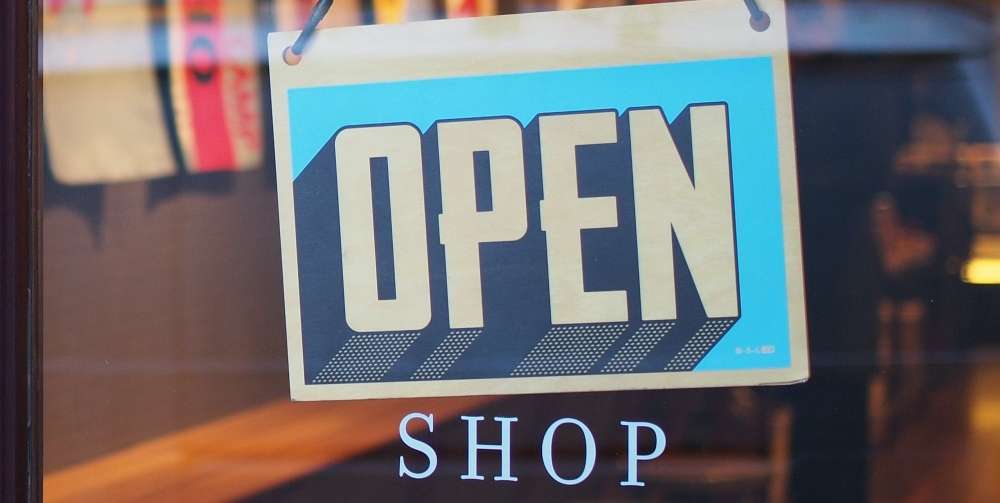 E-Commerce Website Package:
Last but not least, we have the e-commerce website package — the most expensive of the three options available at $8,599 before additions.
E-commerce sites tend to make a boat-load of money, so it's no surprise that the web design packages associated with them are priced the way they are.
That and all the additional work that's required on them to keep them running, that is.
You probably have a good idea as to what's included in this web design package having seen the others, but let's look anyway.
Custom Design Including Two Revisions After Delivery
Two revisions, the same as the business web package, which is a bit disappointing, but understandable, I suppose.
20 Website Pages
For most e-commerce website, 20 web pages won't be enough to handle their inventory. If you're a small fashion outlet, then you're going to need countless pages dedicated to various products — be it dresses, shoes, accessories, etc.
Will 20 pages be enough? Maybe, depending on how much space you want to dedicate to the products.
How many pages you need will always roll on a case by case basis, we just think that 20 seems a bit low for some.
Custom CMS
Remember what we said about custom CMS the last time? Yeah, the same rules apply here, only the stakes are even higher considering your site is your direct source of income.
Ideally, you should want a CMS platform that can handle the full weight of your business, plus any changes you hope to make on the fly.
For example, you should be able to run sales as and when you want at the push of a few buttons.
Responsive Web Design, Optimised For Both Mobile And Tablets
*Something something* Should be included in the first place *Something something*
One Email Contact Form (+$50 For Each Additional Form)
For one of the premium packages, you'd expect them to throw in an additional contact form given you're nearly paying $9,000…
Homepage Slideshow With 6 Pictures
Sites will use a standard template for the slideshow, as mentioned. This could leave a really sour taste in the mouth of potential shoppers who want a site that reflects their own originality.
Photo Galleries
Are photo galleries really needed for e-commerce sites? I thought that the images of the products themselves on each product page was enough (insert shrugging arms emoji).
Sure, there are some creative things to be done with a photo gallery, but website packages like these limit your creativity.
Additional Features Upon Request After Consultation
Since this is the tippy top floor of the website packages you would expect them to stop upselling you on the latest features/plug-ins.
But no, if you have something custom in mind that seems like it requires a lot of effort (but is relatively simple to pull off), then you can bet your bottom dollar that these agencies will get you to pay for it — even if you don't even need it.
Sure, all of these packages are easily digestible in how they're set out, but is everything relevant to you and the type of site you're hoping to create and be proud of?
Well, that's another question entirely.
Web Design Package: Number Two
This agency uses the "build upon list," where as you move up onto each package, the previous features are loaded onto the next one. Similar to the first web design package example we've covered, only a lot more detailed.
It's cheaper in every department too, and that's without working out the exchange rate between dollars and pounds.
We've decided to pick out a few primary points here, since each list is super extensive and would take a millennia to comb through and analyse.
The Responsive Package:
This package includes a responsive website that is WordPress based that has a drag and drop editor to update the site.
It includes the features you'd expect from a so-called 'Responsive Website' in the following:
Modern looking site
Mobile friendly responsive design
WordPress-based
Drag and drop editor to update yourself
Free website hosting for 1 year
Free domain name for 1 year
Business email addresses
SEO tools to promote your website
Contact pages/contact forms
The Superfast Website Package:
This comes with the responsive website package features but with added SSL and optimised code.
Should we find out what is included in a 'Superfast Website Package" now?
Next-gen litespeed enabled hosting
Reduced load time images
Serve super super webP images to set browsers
Optimised Javascript/CSS loading
Superfast page caching
HTTP/2 enabled servers
Free SSL certificate for 1 year
Super SEO Website:
With this one, you get an SEO-optimised site, alongside social media sharing and tutorials.
Everything you should ever want and need, right?
Let's look at what's included:
Titles and meta descriptions optimised to help you reach your target market
Headers and website content targeted to match your market
Business listed on Google Maps
Enable Opengraph tags to improve social media sharing of your site
Facebook/Twitter set up for your business
Social media advice
Blogging and website promotional tutorial
Web Design Package: Number Two Discussed
Easily the largest red flag that we can see is that if you want a complete website with all the bells and whistles, well, you best purchase the most expensive package of them all, or get ready to have certain features missing.
Like the 'Super SEO Website' package, why is it that SEO is separated into its own category? It should be included as standard — like with complete mobile/tablet optimisation.
It's clear as day. These website packages push you into a position where you buy the gold standard option, only to access certain features, despite not needing everything else that comes with it.
How does this help you when you're trying to run a business?
Sure, you might implement some of these features after the fact, but you should always develop your site based on what you need at that moment, not what could be beneficial further down the line.
Ideally, you should establish your base, create a website that fulfils the needs of your current requirements, and then build on top of it when the time is right — or when you can afford to do so (that was aimed at the startups specifically).
In other words, you need to learn how to walk before you can run, and buying the premium 'Super SEO Package' right out of the gate is just shoddy for so many reasons.
If you want a generic-looking website, then be our guest. But if you want something that best represents you, then it might be time to entertain some other options.
*Cough* Canny*Cough*
Web Design Package: Number Three
For our third and final web design package, we have Agency C, who have structured their packages quite differently to those we've already covered. For the sake of time, we're going to speed run this package, since there's not a lot of info to go off of.
You have one of three web design packages to choose from here:
E-Commerce
Responsive Design
Web Development
Upon reading the titles, it may seem like you only get responsive design if choosing that package, and web development if you choose the web development package. The same goes for the e-commerce package.
However, you ultimately get responsive design and development with every project and e-commerce (if needed).
To determine which package is the right one for you, you should be asking yourself the following questions:
How many pages do you need?
Do you need to have unlimited pages?
Do you need the functionality that requires custom code?
Does your site need to be responsive?
Do you need tutorials on how to use your website?
And do you really need social media sharing?
The questions go on and on.
Once you've really had a think about what package you like the look of, the next progressive step is to send the agency a request.
The agency will now have an immediate idea of what it is you need, even though you may still have some doubts (have you picked the right package?) amongst some other questions.
Clearing this up with the agency can take up unnecessary time and could cause you to flip flop across each website package before landing on one you think is right.
But what happens if you pick a package, then halfway through the project you realise you need more pages, or you need some extra functionality such as social media sharing or custom code to achieve an advanced design feature?
This is where the limitations and issues of web design packages come in. These affect both you and the agency.
It's why we don't offer web design packages at Canny. We understand that every project and every business is different. And settling for a web design package is the quickest way of getting lost in the shuffle in your respective market.
A website is built around what the business (you) is hoping to achieve. Whether that is building an online presence, running an e-commerce store, or showcasing your own blog — we take your wants/needs and craft you a website that showcases everything you stand for and more.
Forget about the generic website packages, they're a dime a dozen.
Get in touch, let's design the perfect website.
People Just Want a Simple Website
We'll give them credit, web design packages, they're very quick and easy to implement (even if what you're implementing isn't the right fit).
People often say to themselves "I want a simple website". Website packages and "I want a simple website" go hand in hand, at least from a basic standpoint.
Again, this comes down to the 'settling' thing we mentioned before. If you come at it from a basic point of view then that's what your site will be: basic.
People say the same about social media, they choose platforms without much thought in terms of which are the best platforms to promote themselves on.
Creating an account for TikTok, just because it's popular without a real plan in place is pointless, and a waste of time. You should be looking at your target audience and the channels they typically occupy.
The same principle applies to your website:
You need the correct features and functionality that benefit you the most
You need these features and functionality to be tailored around you and your business
You need your website to be aimed toward your target audience
Generic packages or choosing the wrong package can seriously hurt you as a business (as you now know)
One last thing.
There is no such thing as a 'simple' website. There are many elements that go into crafting a digital space for you and your business.
And getting the structure just right takes hard work and effort.
You Want To Build A Relationship With A Design Agency Rather Than An Off The Shelf Package
So, we've covered what web design packages are, the limitations of them and how they can hurt your business. Now it's time to talk about a very important point.
Your relationship with the agency.
Choosing a web design package means your website and relationship with the agency will be moulded around the web design package.
The conversation between you and an agency will begin once you've picked a web design package. This hypothetical agency will want to know what you want in order to begin formulating ideas around your business.
This adds a layer of, "oh right, we have a new client whose picked this package, let's get it shipped out as quickly as possible so we can move onto the next package."
It happens so easily as people are, again, looking for those simple web design packages because they're generally quite cheap.
It's no wonder that these agencies have such a quick turnover of clients. You can even see the turnaround time for each web design package in some cases, to give you an idea of how repetitive the process is.
The fact that these agencies have included a turnaround time tells us they're using templates and not creating a bespoke website from scratch.
Advertising how long it's taken to craft a website, nine times out of ten, is a bad thing. And we'll prove it.
One website with 5 pages may have simple functionality, but the next could be very complex that need's custom code to achieve something.
So how does this link up with the relationship between agency and business? Well, the relationship should be considered a partnership of sorts.
The right agency should be discussing every aspect of your business from the ground up, to get an accurate portrayal of what you're about, what you sell/offer, and where you hope to grow in future.
It establishes trust, and it ensures that the agency is actually listening to you rather than lining up what template to offer you for a fast sale.
Here at Canny, we simply do not use web design packages.
We cater our services around you and your business.
We focus on building healthy long term relationships that last a lifetime, with you.
Website Packages Suck! Here's Why
In short, web design packages don't work because they lack the originality needed to match the uniqueness of your brand.
Instead, choose an agency that deals with clients on a case by case basis. This is easily the best way of matching expectations and reality in the wide world of websites.
There's nothing worse than getting halfway through a project only to realise that most of the features you've paid for aren't what you need. At that point you'll have already paid for the premium package too, which is essentially money wasted.
What you really want is an agency that has a solid process of building a relationship with you, complete with all the skills/imagination required to craft websites that are tailor-made for success.
Our portfolio page is full of clients we've helped set them up with their own website. Check out TLR Global for the perfect example of our work in practice.
One call with Canny could change everything.
Trust us.
We have the case studies to prove it. So what are you waiting for? It's time to get in touch and start building your dream website.