With so many brands competing for customers and sales, the need for B2B content creation has intensified.
Whatever product or service you have, there will always be other businesses who have a similar offering.
So what makes you stand out?
Why should customers choose you?
The whole hard and fast sales approach just isn't going to cut it.
Quite honestly, customers are getting sick of being sold to. They'll instantly switch off if they know you're just trying to make a quick sell.
As such, content marketing is the perfect solution.
This works by creating high quality, meaningful content that helps your audience do something.
By talking about topics which are of interest to your audience, you're engaging them in your content rather than just saying 'hey look at our new product. Buy it.'
Instead, you're talking about how the product or service can benefit them, which is something they will truly value.
As a result, they're much more likely to invest in your product, as you have the time to explain it. This is where long form content comes in (which we'll cover further in the blog) as this gives you the space to explore a topic in full.
Therefore, after reading your content (or watching your video), customers should have all of the information they need to make an informed decision.
This is important for any business across any sector, but it's especially important for B2B.
Let's find out why.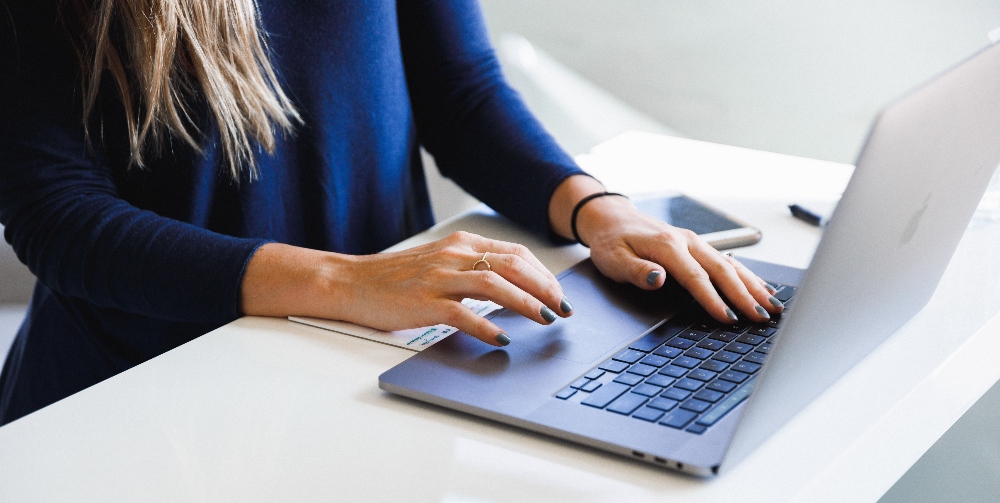 Why Is Content Creation Important for B2B Businesses?
As we touched on in the intro, your business is going to have a lot of competitors who are chasing the same customers as you.
Even some of the biggest B2B brands such as Microsoft, will have to fight off the competition.
As such, you need to find different ways of engaging your target audience so that they have a reason to choose you.
By creating content, you're able to connect with your target audience by providing them with meaningful and helpful information.
The type of content you choose to create depends on your business goals, but the main priority is to educate your audience, and to build trust.
In the B2B market, this is absolutely key.
That's because B2B buyers are making decisions on behalf of someone else. It's not their money that's at stake – it's the money of the business.
Therefore, they need to understand exactly what they're buying before they make an investment.
They can't just hope for the best, as they'll be held accountable if something goes wrong.
In contrast, B2C customers put a lot less thought into their purchasing decisions. If they don't like something or it doesn't work the way they thought it would, they only have to justify it to themselves.
This is just one of the differences between B2B and B2C buyers.
Let's explore some of these differences in more detail.

What Is the Difference Between B2B Content Creation and B2C Content Creation?
Let's kick things off with one of the biggest differences between B2B and B2C content marketing – emotion.
B2C purchase decisions are typically driven by emotion
When you're creating content for the B2C market, one of your biggest priorities should be evoking emotion.
This is a very powerful sales tactic as it enables consumers to feel closer to your brand. It makes them think that you understand them, which makes your business much more relatable, and in turn, more investable.
However, when it comes to B2B content creation, evoking emotion isn't going to cut it.
Your priority in this scenario is to build trust and credibility. There are usually various people involved in the decision making process, so you need each of these people to be fully on-board with what you have to offer.
B2B buyers want to see the ROI of your product or service
In the B2C market, brands can be much more informal and light hearted.
For instance, after a customer buys a bottle of shampoo, they're not going to spend their time wondering if they've got the most value for their money.
Even if the shampoo doesn't work, they'll simply just choose another brand in the future. It's no biggie.
However, customers in the B2B market don't have this 'throw away' attitude. Instead, they want to know exactly what they're getting in return for their investment.
That means you'll need to provide them with lots of data and numbers, as this helps them to feel more confident that they're making the right decision.
B2B content needs detail
As consumers, most of the decisions we make on a daily basis are not founded on deep, investigative research.
For example, if I'm standing in Greggs choosing between a sausage roll and a steak beak, there's not that much thought that goes into it.
Why?
Because they're each around £2 and there's only me that will suffer if I've made the wrong choice.
The very opposite, however, is true in the B2B market.
B2B content needs to establish trust, and position you as a voice of authority. Consumers need to trust that you know exactly what you're talking about, and that you're going to deliver on your products and services.
This makes detail very important as all of the information needs to be valuable, pertinent, and useful. It's not good enough to just create a basic awareness as it's about building confidence in your brand, your services, or your products that will lead to a sale.

What Are the Benefits of B2B Content Creation?
There are various benefits to creating content for the B2B market, as this helps you to establish trust and credibility with your audience.
With that said, let's explore some of these benefits in more detail.
Builds trust
As we've touched on earlier in the blog, B2B buyers aren't making decisions on a whim.
They need to fully trust that your product or service will deliver, otherwise they could be in big trouble with their boss!
For example, if a marketing manager decides to invest in the services of a professional branding agency, they need to be confident that the agency they have chosen is up to the job.
After all, this is another area where the business is shelling out money, so it needs to be generating a profit.
When a marketing manager is searching for agencies to partner with, they'll conduct a lot of research. This involves checking out their social media, website, testimonials, reviews, and their blog content.
They need to feel confident that these guys are the best people to manage their branding project, which is where your content comes in.
By producing in-depth meaningful blog posts, videos that talk about the branding process, and posting testimonials on social media, you're showing the marketing manager that you know exactly what you're talking about.
The idea being that they choose your branding agency to partner with, as you have gained their trust.
More qualified leads
There are lots of ways you can use content to gain more qualified leads.
A great example of this is to produce content upgrades.
This works by creating content that is only available to users, in exchange for their contact information. As such, this is a fantastic form of lead capture, as once you have their details, you can start to move them through your sales funnel.
For instance, let's say you're writing a blog about the importance of using skips on a construction site. A good content upgrade in this scenario would be to create an ebook all about the importance of waste management.
If users download this ebook, then you have an insight into what type of content they are interested in (and their company name if you have captured this in your download form).
As a result, you can add them to your email list, and through correct email segmentation, you can send them more content that is relevant to their needs.
As such, you're helping them to better understand your product, and move from the initial 'awareness' stage, through to making a purchase.
If you're unfamiliar with the different stages of the sales funnel, take a look at the below infographic.
We always use content upgrades on the Canny blog.
By creating a range of free helpful resources, we can embed these content upgrades into relevant blog posts.
Take the below screenshot for example:

Read the full blog post here
This post is all about creating a marketing report, but it also comes complete with a free reporting template.
By providing their name and email address, customers have access to a pre-designed marketing report template. where all they need to do is enter their data.
It's a very valuable resource, as it saves any business owner or marketing manager, time and hassle.
Facilitates the sales team
Content creation is crucial for your sales team as it enables them to better nurture leads by providing helpful resources that get customers over the line.
For example, if your sales team is attending an exhibition or trade show, what are they supposed to give prospective customers?
Sure, it's all well and good to talk about the launch of your new product but what happens when the customer walks away? Your sales team needs to have a bank of resources which they can give to customers to help inform their purchasing decision.
Whether this is a brochure, catalogue, or leaflet, it helps customers who are sitting on the fence to better understand your product/ service.
This is particularly useful in sectors such as Tech and IT where products can be more complicated. By producing helpful content, your sales team is better equipped when dealing with customer enquiries.
Let's say they are following up with a lead who has recently downloaded an ebook about the importance of cyber security. However, they might not fully understand how cyber security works, and more importantly, how your business is going to help.
If you've created an explainer video, then your sales team can send this to the customer, which helps resolve any anxieties that were preventing them from making a purchase.
As such, B2B content creation facilitates the overall sales process.
Remember, if customers don't understand your product, they're not going to buy it.
Positions you as a thought leader
By drawing on key topics in your industry, content positions you as the thought leader.
This can be difficult to get right, as lots of companies wrongly assume that to be a thought leader, you need to put your own spin on things.
However, all your audience is really looking for, is the very best answers to their search query.
Put yourself in your customer's shoes. When you're looking for a solution to your problem online, all you want is for a company to explain the solution in a clear and concise way.
To be a thought leader, this means creating content that provides the best and deepest answers to your customers' biggest questions. As such, this involves a great deal of research as you want to show customers that you know exactly what you're talking about.
This also feeds into our earlier point, about using B2B content creation to build trust.
When your customers start to see you as a thought leader, they will start to trust your products and services. You become their go-to company as they trust that what you have to say is correct.
This is especially important in the B2B sector because of the complexity of the decision making process and the number of people involved.
Therefore, thought leadership is an important component of B2B content creation, as it helps align different people so they make an informed decision.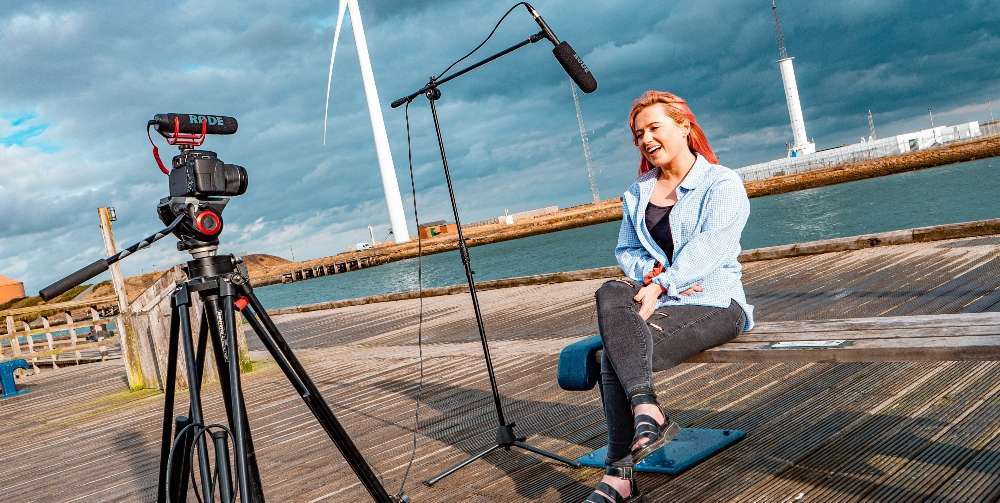 What Type of Content Should My B2B Business Create?
Now you understand why B2B content creation is important, it's time to start thinking about the type of content your business should produce.
Content comes in many forms, but it's about working out which types of content work best with your audience.
If you don't know who your audience is, then check out our free customer persona template.
In this section, we're going to look at some different types of content that can help your B2B business gain traffic and build trust.
Blog posts
First on the list, has to be blog content.
By creating a blog, you have the space to talk about a whole host of topics that are relevant to your audience.
Also, by creating high quality, consistent content, you will increase your ranking on Google search results as you can incorporate target keywords.
If you want more information about devising a B2B SEO strategy, including how to find target keywords, then check out this blog post.
Google loves fresh content, so the more content you produce, the more likely you are to be positioned highly in the search results.
It's also important to create long form content, as this gives you the opportunity to explore topics in full, and to address any questions that your customer might have.
When we say long form content, we mean blog posts that are between 2000 and 2500 words in length.
The whole idea is to leave no stone unturned, so that after reading your blog, your customer has all the information they need to make an informed decision.
Creating blog content also boosts your social media engagement as you can share your posts on Instagram, Twitter, Facebook, and LinkedIn.
To save time distributing your content on social media, consider using platforms such as Hootsuite. This is just one of many content creation tools that will make your life easier.
Videos
Video marketing is something that every B2B business needs to focus on.
The potential of video is huge, as it's much easier for consumers to learn about your product by seeing it in action.
There are so many types of videos you can create to entice your B2B buyer, including explainer videos, animation videos, product demos, and location tours.
Each of these videos are designed to engage your audience so that they are encouraged to invest in your product or service.
Let's take an explainer video as an example.
This gives you the chance to fully explain how your product/ service works by talking about its key features, functionality, and benefits to the end user. As a result, customers will be able to see the product for themselves and will have a better understanding of why it is a good inv
.
It's no secret that people are strapped for time.
We live in a world where our attention is pulled in a million different directions, which means it's easy for your content to get missed.
However, by producing videos, you are providing your audience with the same level of information but in a much more digestible format.
Video is also an important component of B2B content creation as it gives your company a face.
For example, you could produce a 'meet the team video' which would enable your audience to see the people behind the computer screen.
Again, this helps establish a sense of trust, which is key in the B2B market. People work with people, and getting an insight into the team behind your business can make all of the difference.

Email marketing
Emails have the power to turn a 'cold' lead into a conversion.
When a customer lands on your blog posts, the call to actions (CTAs) can prompt them to input their email address. Similarly, if you are providing content upgrades (as discussed earlier), this will also prompt the user to input their email address in return for a valuable resource.
Once you've captured this data, you can use email marketing to nurture customers through the sales funnel.
You can set up different 'actions' in your email marketing platform so that you can guide people through the sales process.
For example, if a customer is not engaging with any of the content that you have sent via email, then they might need some further reassurance.
This could come in the form of social proof such as product reviews, case studies, and testimonials. By sending disengaged, 'cold' customers this type of content, you are reaffirming the reasons why they should choose you.
Case studies
B2B buyers need to know why they should choose you.
As we've touched on in the section above, social proof is highly effective when it comes to converting prospects into customers.
That's because buyers want to understand how you approach a problem and how you can help.
This is where case studies come into play, as you can outline how you helped another business achieve success by using your product/service.
This gives prospective buyers an insight into the way you work, and also lets them see if you've worked with other businesses in their industry.
Whilst this isn't always a priority, it gives them a flavour of the type of previous experience you have.
When writing your case studies, make sure you clearly outline the problem that you helped the customer to resolve. Pay particular attention to what their pain points were, and then position your product/ service as the solution.
Also, make sure you shout about the results!
Now is not the time to be modest.
You want prospects to understand the type of results that you can achieve, as they will want the same positive outcome for their business.
Ebooks
Ebooks are one of the most effective ways of capturing leads, as customers need to provide their information first.
Whereas the content on your blog is readily available and accessible for anyone, customers will only be able to 'upgrade' to your ebook by providing their email address.
As such, you can use this data to nurture leads and guide them through the sales funnel.
Aside from that, ebooks also give you the space to provide valuable industry tips, product details, case studies, and comprehensive service overviews.
They're designed to be super in-depth and helpful, which is why they're so valuable to your audience.
Ebooks don't have to be text-heavy. You should include a mix of images, text, and infographics to make them as visually appealing and engaging as possible.
In addition, ebooks also help to position you as a thought leader.
Throughout your career, you would have developed unique skills, knowledge, and expertise. Therefore, sharing that in the form of an eBook, enables you to build a strong reputation as people will see you as an authority figure.
Due to the level of detail covered in an ebook, readers will appreciate your understanding of the subject and will recommend you as a leader on that subject.
Examples of Businesses That Nail Their B2B Content Creation
There's a lot to get right when it comes to B2B content creation – but it can be done!
Check out these websites who nail their B2B content creation efforts. I have a feeling you might be familiar with them already!


Credit to HubSpot
Hubspot
Hubspot is a sales, marketing, and customer service platform that provides businesses with the tools they need to grow.
And, as far as B2B content creation goes, they're absolutely smashing it.
All of their blogs are super in-depth, well-written, and detailed, to explain a topic in all of its entirety. No stone is left unturned, as every question you could possibly think of is covered in one section or another.
Each blog is also packed with relevant quotes and statistics to support points even further and to add credibility.
As well as written content, there's lots of great infographics, downloadable resources, and checklists to provide you with alternative ways of consuming content.
I particularly love how the information is displayed on their blog.
There's plenty of white space so that you don't feel overwhelmed – despite all of the blogs being long-form content.
They also provide a really useful breakdown of what's included in each blog post, so you can immediately find out if your questions are answered.


Credit to Moz
Moz
Moz sells marketing tools and their primary customers are SEO specialists.
Each week, they produce a video called 'Whiteboard Friday' which talks about different subjects via 10-minute videos.
Take a look at their video below as an example:
Because of their short time frame, these videos are easily digestible and allow business owners and professionals to watch them in their spare time.
Ideal if you're in-between meetings or busy commuting!
The information is presented in a really clear, and concise way, and features a mix of the presenting talk and explaining concepts on the whiteboard – hence the name.
New releases are delivered on a weekly basis by their employees or other industry partners and cover a range of topics relating to SEO.



Canny Creative
We couldn't talk about businesses who nail their B2B content creation without mentioning Canny.
After all, blogging was how the business all started, and now we've built it into a global agency with clients from the UK to the US.
Blogging will always be our bread and butter as we understand the power of content marketing in terms of generating leads.
We produce a whole range of blogs on a weekly basis, covering topics in the world of branding, websites, content, and video. We also create useful guides, checklists, briefs, and templates, all of which can be downloaded from the Canny site.
By talking about industry topics clearly and concisely, we educate our readers and engage them in what we have to offer.
No one likes jargon.
That's why one of our aims is to always write as we speak. That way we can communicate with our audience on a more personal level.
Why B2B Content Creation Matters, and How To Get It Right
B2B content creation is a necessity for your business, not an afterthought.
This is something we've said before across many blogs, including our post on the complete list of content marketing services and deliverables. If your next step is to seek the help of a creative third-party, then you should definitely give that a read.
If you want to add credibility to your offering, build trust, and generate more leads, then you need to start creating content.
This gives you the opportunity to explore areas in depth, by drawing on topics that mean something to your audience.
From videos, to blogs, to infographics, to social media, there's a whole host of opportunities waiting for you.
However, it's not enough to just create content if it doesn't work. You need to be monitoring your efforts on a regular basis to make sure these tactics are resonating with your audience.
So, from planning, strategising, creating content, and reporting, there's a lot to consider.
That's why you should leave it up to the experts. At Canny, we know first hand what it takes to create content for the B2B sector.
We've worked with lots of businesses in this space, including our client YardLink. As a construction tool and hire company, they need to educate customers about the different pieces of equipment they provide and the benefits of choosing a central hub for all of their construction needs.
We produce blog content on a weekly basis, and they've seen huge growth in organic traffic.
Get in touch with the team at Canny, and find out how our content marketing can benefit your business.