Complete Strategy
Creating a complete identity in the world of consultancy.
The Problem
As a consulting firm, Complete Strategy needed a strong brand identity that helped them win more business and clients. They also need to show the strength of the connections they make and this needed to be carried through to their logo and brand assets.
The Result
We built a brand identity that allowed Complete Strategy to exist in the corporate world whilst still emphasising how they seamlessly partner with their clients. From print assets, to their website, we crafted an identity that helped them secure new opportunities.
Helping the brand to expand
Complete Strategy's new identity enabled them to introduce their new brand to the corporate world with confidence, putting them in positions that they weren't in before.
Coming from one of the largest consulting firms in the world, Complete Strategy had high expectations, and wanted to put the right foot forward in ways that would generate them more interest and more business.
A unique identity
Complete Strategy tasked us with creating a unique identity, one that ticked multiple boxes in that it was attractive, conceptual, and unique within the space — all without alienating their corporate audience.
To create the brand identity, we leaned heavily on Complete Strategy's story. They slot seamlessly into their client's business, forming and alliance and becoming part of the team.
Carrying the brand message through the logo
We represented how Complete Strategy seamlessly integrate into their client's business with the new logo. Focussed on the letter 'C' with an interlocking piece that forms a full circle while retaining an element of separation, this represents the two sides working together in unison.
This is a simple yet effective way of connecting Complete Strategy with their client base.
A universal colour scheme
One of the best things about the colour red chosen is that it works perfectly on white or black backgrounds — it's universal in that sense, thus completing the loop the brand had asked for.
In its final form, the updated logo can be found just about everywhere of note, from physical branding materials to Complete Strategy's native website.
Leaf IT
"They took a difficult brief and delivered a fresh new brand that pushes boundaries and arms us with what we need to grow our business and expand into new markets."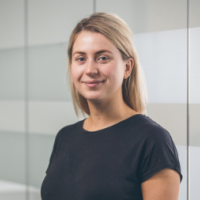 Rachael Weir
Marketing Manager
NTE
"The project has increased Channel Partner engagement and enhanced awareness of our services portfolio. Canny's work has been vital in supporting our strategic goals as we evolve as a company."
Emily Mason
Channel Marketing Manager
IHF
"Canny understood the need to work with like an extension of the team and reduced stress delivering a major transformational project. They've helped us take a big step forward in building our profile."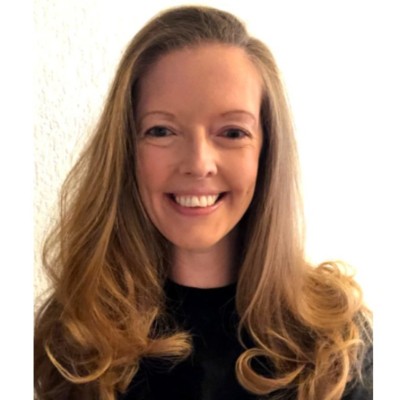 Katherine Bennett
Senior Communications Manager