International Hospital Federation
Developing a leader in the world of healthcare.
The Problem
The International Hospital Federation operates around the world to unite hospitals in the healthcare sector. There was a strong need to progress the brand's visual identity, to bring the company into the 21st century. Equally important, was the need to re-inspire their audience, encouraging them to re-engage and be a part of their healthcare community. Prior to engaging with Canny, the IHF website was generating traffic, but the wrong kind, resulting in a high bounce rate.
The Result
We partnered with IHF to conduct a full rebrand with the aim of connecting them with healthcare leaders. We used curves, soft shapes and clean colours throughout the brand to portray a safe and reliable healthcare partner that is globally accessible. The website was overhauled to create an easy-to-manage system providing IHF with something simple to update and maintain, meaning they can easily keep up to date with the rapidly changing healthcare sector. The creation of new, SEO-driven content also encourages visitors to stay on the site and engage with their offering.
Reaching out globally
Although based in Geneva, Switzerland, IHF work on a global scale acting as an overarching policy maker and delivery partner for hospitals.
Due to their audience spanning across countries and continents, it was important that IHF were accessible to all healthcare professionals.
Creating globe visuals helped to push IHF as a world leader and emphasised the brand's reach to hospitals around the world.
Using a repeated pattern of circles across the branding, from the circle around the logo, to the circular photography, it helped us create an ongoing and reliable identity within the health sector.
Circular communication
Circular shapes and movement were integral to this rebrand to shape IHF as the hub that connects all components of healthcare.
Merging the letters 'IHF' together added fluidity to the logo helping to represent the wraparound service they provide to healthcare businesses.
This fluidity continues into the circular imagery and provides a strong link between IHF's global reach and the work they do.
The organisation's ongoing loop of knowledge needed to become a central pillar of the brand to reinforce IHF as an industry leader that audiences can trust.
This was enhanced by the consistent use of circular and spherical shapes which helped to create repeated patterns that mirror the growing extensive knowledge contained within IHF as an organisation.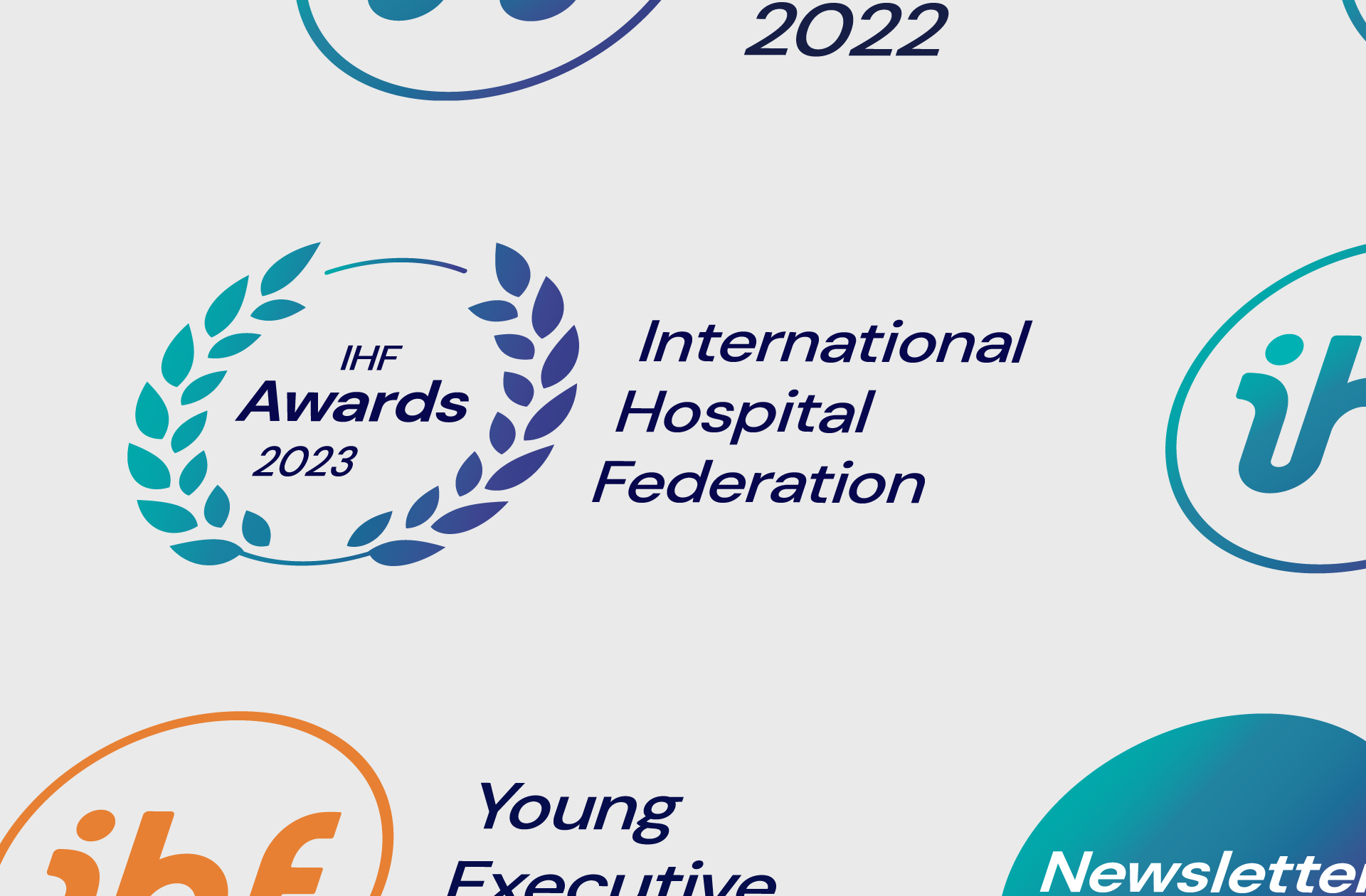 Inspiring a movement
Positioning IHF as the go-to-market leader was key for this rebrand as their wider audience needed to be inspired to join and be part of this healthcare community.
To reignite hope within the IHF audience and to instil trust, we needed to make sure that they felt reassured by the solidity of the new brand identity.
To communicate this concept, we ensured all aspects of the visual identity steered the audience towards visiting the new website and discovering its new functionality and accessibility.
Prior to the redesign of the IHF website, they were receiving a high volume of traffic but these were often the wrong type of website visitors. This resulted in a high bounce rate with people jumping on and jumping straight back off, and therefore not engaging with any of the content.
To combat this we created a new website that encouraged their audience to stay on the site and engage with the rich content. This helped drive interest in ares such as events and webinars, and also further connects healthcare leaders on a global scale.
Uplifting the healthcare industry
Brands in the healthcare industry are usually perceived as 'safe' by using particular shades of blue often combined with white. IHF wanted to revolutionise their image and differentiate their brand from others in the industry.
This led to the creation of a new colour palette consisting of navy, indigo, and aqua to present IHF as a fresh brand with a fresh appeal.
These colours helped to shift the company from a corporate healthcare delivery partner to a modernised yet professional organisation.
Also, using darker tones of blue combined with more natural aqua shades help communicate the reach of IHF by reflecting the colour palette of the globe.
Leaf IT
"They took a difficult brief and delivered a fresh new brand that pushes boundaries and arms us with what we need to grow our business and expand into new markets."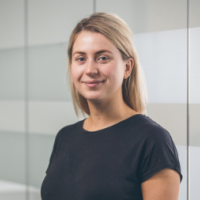 Rachael Weir
Marketing Manager
NTE
"The project has increased Channel Partner engagement and enhanced awareness of our services portfolio. Canny's work has been vital in supporting our strategic goals as we evolve as a company."
Emily Mason
Channel Marketing Manager
IHF
"Canny understood the need to work with like an extension of the team and reduced stress delivering a major transformational project. They've helped us take a big step forward in building our profile."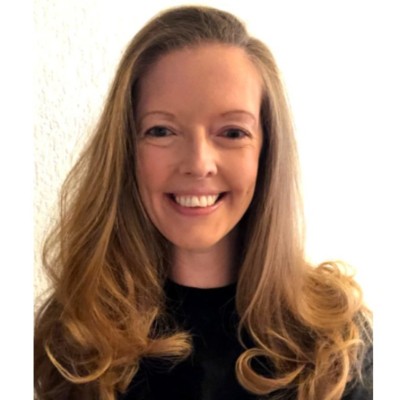 Katherine Bennett
Senior Communications Manager