JBA Training Design
Enhancing each automotive client experience.
The Problem
JBA's old brand identity did not represent their positioning as a premium training provider in the automotive industry. As they deliver tailored solutions to their clients, this project required a tailored approach that allowed JBA to communicate their bespoke offering. Their website also failed to provide a seamless or coherent user experience as it was disjointed and clunky, making it difficult for users to find the information they needed.
The Result
We modernised the brand by creating a new brand strategy, visual identity, refreshed colour palette, and updated brand collateral. By aligning the strategy and visual elements with JBA's offerings, we eliminated the previous disconnect and enabled users to fully understand the benefits of partnering with JBA. The new website was designed to cater specifically to their target audience, effectively addressing their pain points and highlighting how JBA can help.
Bringing the brand up to speed
JBA recognised that their previous branding was outdated, and whilst the world had moved on, they hadn't. As a premium provider of bespoke automotive training solutions, they needed an identity that allowed them to speak to the right people with confidence.
As a company centred around improving and excelling client experiences, their own brand was under delivering.
To remove the disconnect between the visual elements of their brand and the solutions they offer, we aligned the two by creating a brand strategy that helps position them correctly, with a focus on their target market.
Building blocks for success
To modernise the JBA brand identity, we utilised a bright and colourful palette that breaks the industry norm. This helped to build brand recognition and recall.
As JBA give automotive manufacturers and dealers the building blocks to deliver better training solutions, we incorporated this idea through the cube-like shape of the logo mark.
The outline wireframe cube, and supporting brand pattern, reflects how they create wireframe training plans, forming an alignment between the visual elements of the brand and their service offering.
Streamlining the user experience
Increasing conversions was the primary goal of the website. To achieve this, we purposefully stripped the website back to deliver key and usable information that people can digest and understand with ease. This allows people to easily find the information they need increasing the likelihood of them getting in touch.
Addressing the pain points of JBA's customers was also a key consideration. We streamlined their website and built focus around a "what we do" page that highlights their core service offering and the benefits of partnering with them.
Speaking to the right people
By creating a web page dedicated to "who we help" it enables JBA to engage the right people. Instead of being generic (a concept JBA very much steer away from), we specifically highlighted who they work with as well as the specific benefits those people can enjoy by engaging JBA.
This helps establish a stronger connection with their intended audience, by drawing on their individual pain points and challenges. Again, this provides the perfect opportunity for JBA to position themselves as a bespoke training provider who works directly with companies to understand their goals.
Presenting a bespoke training solution
Throughout the website copy, we emphasised JBA's role as a specialised provider of automotive training, offering customised training programs for their partners. We strategically crafted statements such as "creating unique brand experiences" and "empowering your team through innovative thinking" to highlight the collaborative nature of JBA's relationship with retailers.
By focusing on JBA's partnership approach and their ability to tailor solutions according to their clients' requirements, we set them apart from other training providers who adopt a more generic, surface-level approach. We also used language that was direct and straight-talking to elevate the fact that JBA are your partner, and they are committed to building honest and lasting relationships.
A continuing partnership
Our partnership with JBA continues to grow and evolve as we provide them with all of the assets they need to be successful in the automotive industry.
From tailored content to printed and digital branding materials, we continue to assist them in their mission to transform learning experiences through creative yet pragmatic training solutions that shift attitudes in the automotive training sector.
Leaf IT
"They took a difficult brief and delivered a fresh new brand that pushes boundaries and arms us with what we need to grow our business and expand into new markets."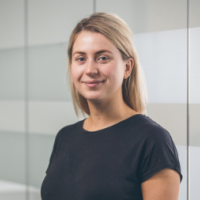 Rachael Weir
Marketing Manager
NTE
"The project has increased Channel Partner engagement and enhanced awareness of our services portfolio. Canny's work has been vital in supporting our strategic goals as we evolve as a company."
Emily Mason
Channel Marketing Manager
IHF
"Canny understood the need to work with like an extension of the team and reduced stress delivering a major transformational project. They've helped us take a big step forward in building our profile."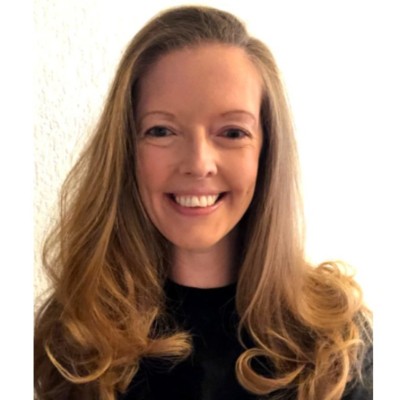 Katherine Bennett
Senior Communications Manager