Khibraty
Connecting a consultancy matchmaker with their audience.
The Problem
As a digital matchmaking marketplace that connects experts and consultants, Khibraty needed a logo that reflected their mission to make resourcing easy. A second challenge was introducing this platform to the MENA region to make sure the brand and website worked effectively.
The Result
We built a visual language centred on partnerships which can be seen through the paperclip logo which links people together. We also set the brand up for success across different regions, ensuring everything from colours, to fonts, worked in both languages, and fit the style of the brand.
Making the right connections
The branding and website for Khibraty enabled them to bring their MENA-based digital matchmaking marketplace to life — a place teeming with connections.
Khibraty is a digital matchmaking marketplace that connects experts with expertise seekers, business directors to consultants, and so on. They make resourcing easy, and needed a strong logo that helped link these connections to the brand directly.
A considered and strategic approach
Khibraty makes resourcing easy. Layered on top of that, is a community for business experts and professionals to share their insights and experiences, which definitely added to the level of thinking we had to apply to this type of project.
Introducing a platform like this into the MENA region came with a number of challenges. First: clearing up the offering as not to complicate and confuse users. Next: which language is the brand and website to be presented in? Then: how does it all look and function?
A brand identity with purpose
Khibraty had an existing concept for their brand to show; a concept that we would later refine. The paperclip, shape, and colour all play a part in Khibraty's story of attaching experts to seekers while also layering in additional meaning from the Arabic language.
In the end, Khibraty were handed a brand mark that created a sense of purpose, with the paperclip representing a cumulative pyramid of expertise, guided by a cherry red run.
Create a cohesive visual language
We decided that the brand and website should be presented in both English and Arabic, meaning we had more considerations than usual to make when developing the brand.
Everything from colours, to fonts, and layout, had to work in both languages, and fit the style of the brand. It also had to be reflected perfectly for RTL readers.
Leaf IT
"They took a difficult brief and delivered a fresh new brand that pushes boundaries and arms us with what we need to grow our business and expand into new markets."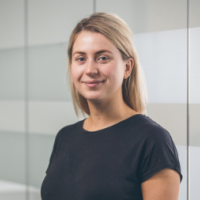 Rachael Weir
Marketing Manager
NTE
"The project has increased Channel Partner engagement and enhanced awareness of our services portfolio. Canny's work has been vital in supporting our strategic goals as we evolve as a company."
Emily Mason
Channel Marketing Manager
IHF
"Canny understood the need to work with like an extension of the team and reduced stress delivering a major transformational project. They've helped us take a big step forward in building our profile."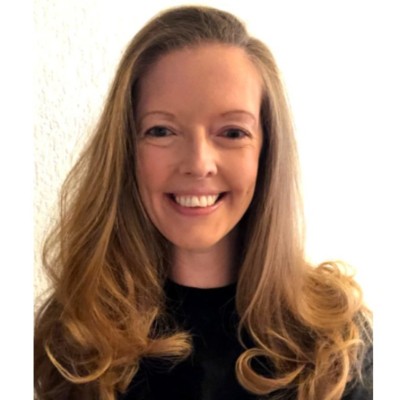 Katherine Bennett
Senior Communications Manager