Kyte
Building a brand without the IT stigma.
The Problem
Kyte provide managed IT services to SME's who are cash rich and time poor. Their old branding was typical of the IT space, and felt cold, clinical, and faceless. They were in need of a new brand identity which engaged businesses and positioned Kyte as their trusted advisor and as someone they could always rely on.
The Result
We transformed the brand identity, with a large focus on imagery to really emphasise the human element of Kyte. The messaging also supports this direction by speaking to the audience in a clear and friendly way instead of using common, generic phrases - typical of the IT industry.
Humanising tech
Whilst Kyte work in the IT space and their business revolves around tech, people are at the core.
To engage business professionals who are time poor and need a trustworthy solution, Kyte need to emphasis their human approach instead of coming across as detached and faceless.
Trust is a huge element as this is what drives customers to working with Kyte rather than hiring a one-off tech guy (who might be cheaper).
Instead of hiding behind illustrations like IT companies usually do, Kyte wanted to do something different to show that they are different compared to other firms.
To solidify this concept, Kyte focussed heavily on imagery, featuring real people in a business environment to build up a sense of connection between them and their customers. This show that even through all of the tech, people still work with people.
Breaking the norm
Because Kyte are different to other IT companies, they don't just want to follow the status quo.
Generally, IT firms are considered as being detached and too corporate - sending customers generic responses which don't really solve their issues. Kyte disrupt this norm, by speaking to people like real people and they're always just at the other end of the phone.
To communicate this message, we created the strap line "IT like you've never known it".
This pushes on that fact that Kyte do things differently, which is both reassuring and refreshing for their audience.
Again, honing in on the relaxed, friendly nature of the brand, we stayed clear of dark, tech-heavy colours, and instead, used white with a selection of bright, almost primary colours.
All of these elements help reduce the stigma of IT being too complicated and help simplify the offering from Kyte.
Simplicity is key
Simplicity is an important component of this rebrand and a concept that had to be weaved throughout the whole brand identity.
As IT firms are usually seen as being overly technical and complex, putting simplicity at the core of Kyte helps differentiate them from others in the market.
The logo was also built around the idea of making IT much simpler, so we removed the confusing Kyte shape and combined the "Kite" visual with the "K" of the brand name.
Letting the Kyte fly
From the website to creating a physical presence, we utilised the bright colours and newly created pattern to push our message and style throughout the brand.
With the physical items, we created vibrant, bright designs that could not be ignored and didn't look too corporate, whilst not going overboard.
The business cards and ID badges are a point of interaction between Kyte and clients so they had to give off the same energy as the brand.
From the logo, to the brand messaging, to the print and digital collateral, we stripped the brand of any confusion and instead, focussed on how Kyte help customers - in a simple and clear way.
Leaf IT
"They took a difficult brief and delivered a fresh new brand that pushes boundaries and arms us with what we need to grow our business and expand into new markets."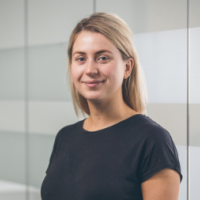 Rachael Weir
Marketing Manager
NTE
"The project has increased Channel Partner engagement and enhanced awareness of our services portfolio. Canny's work has been vital in supporting our strategic goals as we evolve as a company."
Emily Mason
Channel Marketing Manager
IHF
"Canny understood the need to work with like an extension of the team and reduced stress delivering a major transformational project. They've helped us take a big step forward in building our profile."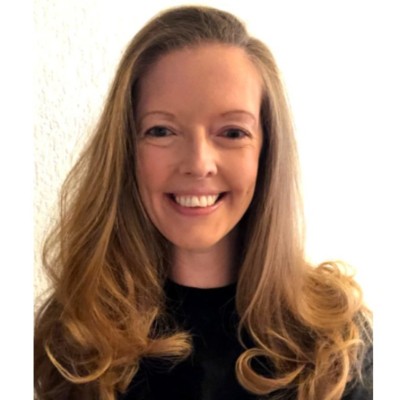 Katherine Bennett
Senior Communications Manager