Novatiq
Reconnecting a data intelligence brand to their audience.
The Problem
Novatiq's old branding was outdated and spoke to the wrong people. As a digital ID verification platform, their previous brand only appealed to technology and financial sectors which limited their reach. They wanted to partner with Canny to expand their audience and attract different decision makers.
The Result
We crafted a brand identity that went against the norm by opting for a bright colour palette. We also put people at the core of the brand to emphasise the human element of their offering - thereby appealing to a wider net of people. With the rebrand launch, Novatiq successfully converted several high profile clients and continue to win new business.
Transforming an outdated brand
Novatiq exist to make first party data safe across new environments. Their patented privacy-first ID activation technology enables telcos, marketers, data partners and publishers to monetise intelligence. The old brand they operated under was a legacy data brand that spoke directly to technology and financial sectors.
This isn't necessarily a bad thing, but if you're wanting to appeal to a wide range of people, then you need to think bigger. When the rebrand launched, Novatiq converted several high profile clients, and have also seen a consistent rise in enquiries through their website.
A new visual approach
Combined with a green and blue palette, the brand was not customer focused and was stale. The company needed more than a rebrand – it needed a relaunch that reflected the new strategy, vision, technology and team.
Through focus groups and user testing, the name Novatiq emerged. The name supported the brand story of data burning bright (nova), T for technology, and IQ for intelligence.
Shifting focus to engage a wider audience
The identity we created needed to stand out in a crowded market, and appeal to a wide range of different decision makers. A bright, modern colour palette, combined with a brand concept that plays with organic shapes brought the Novatiq identity to life.
By coupling this style with human centred photography, we created a brand that positioned people at it's core, moving the business on from it's previous corporate focused identity.
💭
I discovered Canny via their content plan, so from the beginning I was confident. They get what it means to be a good partner and truly collaborate, taking pride in their work.

What they delivered not only delighted myself, my management team and the exec board, but also gave our team a fresh modern brand to be proud of. What is unique about Canny is they truly collaborate – they never just do exactly what was said as a box ticking exercise, but they take pride and seem to genuinely enjoy creating and executing projects for clients. They get what it means to be good partner – happy to challenge when appropriate, fairly adaptable and rather fun to work with! They have impressed us so much, another team in Novatiq immediately engaged with them to work on a second project. I would have no hesitation in recommending them to others for either branding or digital projects.
Julie McGinlay
Marketing Director
Leaf IT
"They took a difficult brief and delivered a fresh new brand that pushes boundaries and arms us with what we need to grow our business and expand into new markets."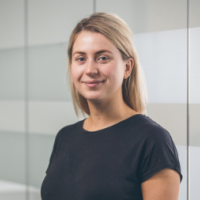 Rachael Weir
Marketing Manager
NTE
"The project has increased Channel Partner engagement and enhanced awareness of our services portfolio. Canny's work has been vital in supporting our strategic goals as we evolve as a company."
Emily Mason
Channel Marketing Manager
IHF
"Canny understood the need to work with like an extension of the team and reduced stress delivering a major transformational project. They've helped us take a big step forward in building our profile."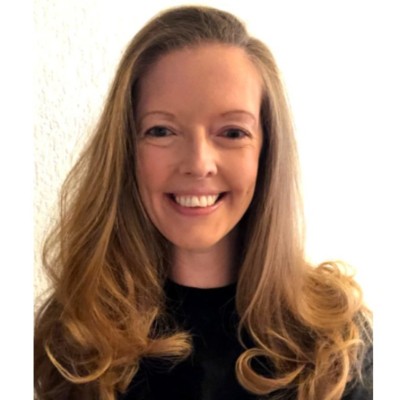 Katherine Bennett
Senior Communications Manager