Ovation Data
Unlocking the power of a digital data management brand.
The Problem
Across the Ovation Data brand, there was a lack of consistency and alignment which fractured the brand identity. As a leader in data transformation, they needed a strong, impactful brand that fully communicated their unique value proposition. Lead flow was also an issue due to an outdated website that didn't connect with their audience and served a poor user experience as a result.
The Result
Our team provided a complete, wrap-around service to support Ovation Data across all areas of their brand from identity design to website development. Every element of the new brand style was created, managed and implemented by Canny. Delivering everything Ovation Data needed to stand out, whilst actively making recommendations for further marketing growth
A growing partnership
Ovation Data revolutionise the way data is transferred, managed, and accessed so that it becomes usable to those who need it. Instead of historic data existing in outdated storage methods, Ovation makes it digital so that it is preserved, protected, accessible on demand, and usable.
They approached our team with an existing logo design but a lack of brand identity. Whilst the project initially started small with only a few key design elements, our partnership has continued to evolve and we're now their go-to agency for any brand, design, or web assets.
Building a strong visual language
We started with the logo as this allowed us to build a strong, visual language for the entire brand which can be seen through the flowing, continuous lines. This represents the fluidity of data and how it transfers from one place to the next.
Making data accessible and usable to customers is at the core of what Ovation does, so having this message carried through the visuals was key. Aside from the logo, we worked on several campaigns and brand assets including exhibition graphics, printed ads, and marketing collateral, providing direction from strategy to execution.
Making an impact in a sea of competing brands
The exhibition graphics we designed for Ovation are a key highlight of this project as it helped the brand stand out from their competitors. Instead of blending in and getting lost amongst other data brands, the exhibition assets are visually engaging and captivating to draw more customers to the stand.
An issue previously was that several parties had been working on different areas of the Ovation brand which led to inconsistencies across different touchpoints. Our team provided a complete wraparound service ensuring that all branded elements were aligned and conveyed the right message.
💭
"The team at Canny has helped Ovation stand out in a sea of sameness, by creating bold, impactful graphics that visually elevate our serving offering and value proposition. They have been instrumental in supporting our marketing strategy, ensuring that each campaign is targeted to achieve results."
Jasmine Tran
VP of Marketing
A strategic approach that generated results
Working in partnership with the VP of Marketing, every design decision was made with strategy and purpose to ensure we fulfilled the goals of the project. Attracting more leads was the priority and this was achieved through the creation of a cohesive, impactful brand that expressed the key messaging. A key part of this was achieved through the redesign of the website as previously it didn't communicate their service offering effectively.
Following the redesign, we successfully increased their lead flow, visitor count, and conversion rate, and we continue to monitor performance. With quarterly sessions and check-in meetings, our relationship with Ovation continues to thrive as we support the brand on their mission to lead data transformation.
Leaf IT
"They took a difficult brief and delivered a fresh new brand that pushes boundaries and arms us with what we need to grow our business and expand into new markets."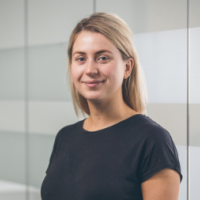 Rachael Weir
Marketing Manager
NTE
"The project has increased Channel Partner engagement and enhanced awareness of our services portfolio. Canny's work has been vital in supporting our strategic goals as we evolve as a company."
Emily Mason
Channel Marketing Manager
IHF
"Canny understood the need to work with like an extension of the team and reduced stress delivering a major transformational project. They've helped us take a big step forward in building our profile."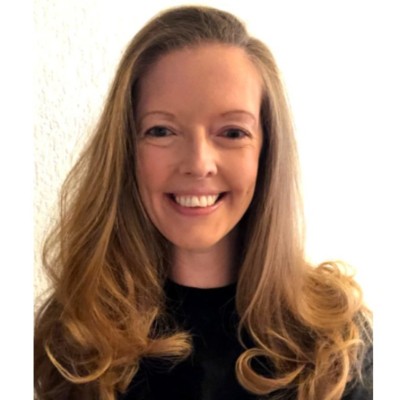 Katherine Bennett
Senior Communications Manager