RT Aesthetics
Premium branding in the aesthetics industry.
The Problem
In the aesthetic industry, company branding can often feel too clinical and can lack individuality and luxury. As a professional aesthetic practitioner, RT Aesthetics aimed to differentiate themselves from typical high street beauty shops.
They sought a brand identity that aligned with the high-end experience they offer both in-person and online, and a website that allowed them to fit seamlessly into their clients on the go lifestyle.
The Result
We built on our long-standing partnership with RT Aesthetics and rebranded the company to create a premium brand within the industry.
This project required us to redirect the branding style and incorporate the new designs across printed materials and online platforms, with a particular focus on mobile to effectively cater to the target audience.
A relationship of longevity
RT Aesthetics provides a range of aesthetic treatments from their clinic in the UK and needed to update their branding to appeal to their core audience.
Encouraging customers to invest in their services and become an enhanced version of themselves called for a smooth and stunning visual experience.
We strengthened our existing 5 year partnership with the company by conducting a complete rebrand to bring the RT Aesthetics values and expertise to the forefront through their brand and website.
Offering a range of expert advice and consultancy, we helped boost their rankings in search engines and increase the keywords they rank for, such as 'body sculpting near me' and hydrafacial Newcastle'.
Ditching the stereotype
The underlying strategy was to move away from blending in with high street beauty shops and to position RT Aesthetics as a qualified, highly skilled aesthetic practitioner offering a premium range of professional services.
To achieve this we used a sleek, monochromatic colour palette, with gold highlights to create a bold, minimalistic brand and website. This approach sets RT Aesthetic apart from others in the industry who typically gravitate towards pale and clinical colours.
The new branding is perfectly complemented by the photographic choices made, using a combination of classic black and white model shots and in-clinic customer treatment imagery.
Pairing this with a range of custom icons and a blend of classic serif and modern sans-serif fonts created an artistic, high-end feel to the branding.
Starting from the bottom
For RT Aesthetics to differentiate themselves from the industry standard, the brand required a complete overhaul which started with a deep dive into everything about the company and what they stood for.
Ensuring the branding remained consistent with the company values was key, yet it was important to reflect a new sleek, high-end look that RT Aesthetics were aiming for.
To link the two aspects together we transformed the brand by designing and developing an entirely new website and creating a host of printed materials, including new stationery design, treatment guides, and brochures for the clinic.
Design decisions were used to inform the refit of the studio, ensuring a smooth integration with the new brand identity, and effectively establishing RT Aesthetics as a professional, highly qualified treatment provider.
A seamless journey
As the aesthetics industry is seeing a growing preference for mobile bookings, it became vital for RT Aesthetics to offer seamless browsing, purchasing, and booking options on the go.
Keeping this in mind, we developed mobile and website designs that were optimised for each platform, guaranteeing an exceptional user experience across a range of devices. This ensured that visitors were able to find highly relevant content as quickly as possible, no matter how they were accessing the website.
To ensure a seamless journey across all platforms, various social assets and editable template designs were also created, giving RT Aesthetics the flexibility to communicate messages and showcase products across Instagram, TikTok, and Facebook to further engage their online community.
Leaf IT
"They took a difficult brief and delivered a fresh new brand that pushes boundaries and arms us with what we need to grow our business and expand into new markets."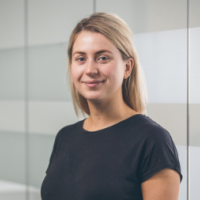 Rachael Weir
Marketing Manager
NTE
"The project has increased Channel Partner engagement and enhanced awareness of our services portfolio. Canny's work has been vital in supporting our strategic goals as we evolve as a company."
Emily Mason
Channel Marketing Manager
IHF
"Canny understood the need to work with like an extension of the team and reduced stress delivering a major transformational project. They've helped us take a big step forward in building our profile."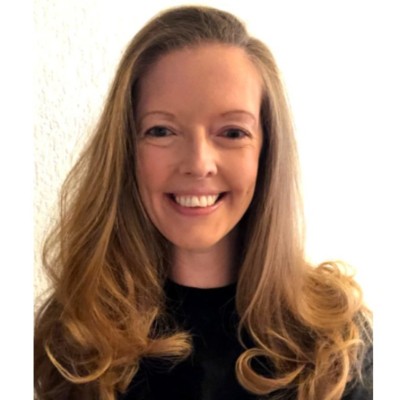 Katherine Bennett
Senior Communications Manager