SGR Compliance
Building trust and credibility for a fraud prevention company.
The Problem
As a fraud prevention company, SGR Compliance helps businesses safeguard their reputation and financial assets through expert screening tools. The nature of this business commands a great deal of trust from clients, however, the previous brand didn't align with this message. Instead, it was outdated and lacked the credibility required for this type of company.
The Result
Whilst keeping elements of the previous brand to retain brand equity, we built a cohesive visual framework that positioned SGR Compliance as a credible and trustworthy partner. To ensure this message was carried across all touch points, we devised comprehensive brand guidelines to maintain consistency throughout the design implementation.
A brand identity that conveys trust

As experts in fraud detection and prevention, SGR are operating at a high level and their visual identity needed to match their status in the industry. Recognising this disconnect, SGR Compliance engaged Canny to establish an image that truly reflects their commitment to trust and security.
This was carried through to the brand and website, solidifying their position as a trusted partner in fraud prevention. The inclusion of the globe on the website homepage further elevates this message by representing their extensive network of data sources.
Evolving the visual framework
The existing logo and visual assets of SGR Compliance held substantial brand equity and were widely recognised within the industry. These visual elements carried significant meaning for people meaning there was a significant emphasis on maintaining this connection.
In light of this, our approach involved evolving the existing identity in alignment with the brand's new direction, rather than implementing a complete overhaul.
Instead, we introduced modern colours such as rich shades of blue, and aligned the typeface so that it was consistent across all touchpoints.
By preserving core elements of the logo mark, the brand continues to resonate with audiences, whilst propelling it towards a fresh and exciting future.
Using the right language
We crafted website copy to effectively communicate SGR Compliance's offerings in a concise and succinct way. Given the potential complexity of fraud prevention, it's common for companies in this field to use industry specific jargon when explaining different concepts.
To combat this, we simplified the language, prioritising clarity and ensuring that the benefits to clients were conveyed. Throughout the website copy and messaging statements, we emphasised trust and security as the underlying message, to project an image of confidence and reliability.
Carrying the brand across all touchpoints
SGR Compliance has many touchpoints that require the implementation of the new brand. From exhibitions, to sales collateral, to brochures for their own events, the new designs had to be rolled out across each to create one cohesive visual system.
A key consideration during this rebrand was that it had to work across various languages. This required significant planning and attention to detail from both sides to ensure seamless functionality.
Furthermore, SGR Compliance Daily Control (the software created by the company), posed a requirement for the newly created brand to seamlessly integrate into the existing solution. This required careful planning and strategic design implementation to ensure contextual harmony with the pre-existing elements.
Empowering SGR for Success
Through our partnership, SGR is equipped with all of the tools they need to succeed. From a fully optimised website, to marketing and sales collateral for their events, we've built a cohesive visual framework that reflects their standing within the industry.
Their updated brand is consistent throughout each touchpoint and projects an image of credibility and reliability, giving companies complete reassurance when it comes to fraud prevention.
Leaf IT
"They took a difficult brief and delivered a fresh new brand that pushes boundaries and arms us with what we need to grow our business and expand into new markets."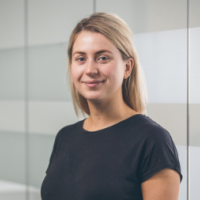 Rachael Weir
Marketing Manager
NTE
"The project has increased Channel Partner engagement and enhanced awareness of our services portfolio. Canny's work has been vital in supporting our strategic goals as we evolve as a company."
Emily Mason
Channel Marketing Manager
IHF
"Canny understood the need to work with like an extension of the team and reduced stress delivering a major transformational project. They've helped us take a big step forward in building our profile."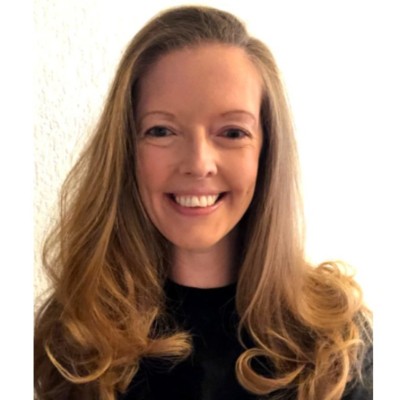 Katherine Bennett
Senior Communications Manager