Show Film First
Captivating audiences for an experience and events brand.

The Problem
The problem with See it First and Show Film First was that they have separate offerings to the consumer which was causing confusion. To remain competitive and to effectively communicate what they have to offer, both brands needed bringing together under a singular visual framework - whilst still retaining what makes each brand unique. Additionally, a vital aspect was targeting the appropriate audience to ensure alignment between the audience and the experiences offered, effectively filling the venues with the suitable attendees.
The Result
Through our partnership, we created a cohesive branding system that brought the two entities together under one visual umbrella. To avoid any confusion, we also listed out the full brand names in each of the logos (whereas previously they had been restricted to acronyms) to help maximise brand exposure for each. We utilised a vibrant and energetic colour palette that helps target a younger demographic, aiming to widen their pool of potential attendees.
A visual identity that exudes excitement
Both See it First and Show Film First are dedicated to bringing unique and exclusive experiences to customers, spanning various forms of entertainment like films, concerts, sports, and more. Their goal is to 'open the doors to the entertainment industry', motivating customers to explore something new. This excitement is evident in their bold and lively colour palette, along with engaging language such as 'eeek, oooh, and aaah' capturing a sense of raw emotion and wonder that customers feel when immersing themselves in a new experience.
This vibrant visual identity also serves to attract a younger audience, a key objective of the project. By using colours such as blue, purple, and orange, they resonate with a youthful demographic, encouraging them to take part in the offerings available. It's crucial to fill event venues with the right attendees so this approach ensures a wider range of potential participants, allowing the brand to effectively promote its array of experiences.
Creating a unified visual system
A crucial aspect of this project involved establishing a cohesive visual framework for both brands. To accomplish this, we brought the logos of See It First and Show Film First under a unified design, employing the same colour scheme and an 'eye' icon that serves to symbolise both entities. The development of this 'eye' icon also generates a harmonious connection between the essence of the brands' offerings (i.e. seeing and discovering something new) and their visual representation.
We also recommended swapping the brand names around to help clear up any further confusion. As See It First currently caters for films only, whereas Show Film First caters for a plethora of events and experiences (despite having the word 'film' in the brand name). It would make sense to have these operate the other way round. Especially from a consumer perspective, this would make it easier to understand the unique offerings of both brands as language can be a barrier.
Showcasing the brand across different touchpoints
We developed a variety of assets to showcase the brands' appearance across various touchpoints. Ranging from Instagram story templates and social designs to a new landing page design for each brand, the primary objective was to infuse the deliverables with liveliness and excitement, captivating customers and drawing them towards the diverse array of films and experiences.
The language employed across these touchpoints additionally heightens the emotional impact experienced by attendees when they participate in new and thrilling experiences. By incorporating expressions like 'ooooh' and 'woooah,' it immediately grabs attention, effectively conveying the brands' purpose and placing it at the forefront of the visual identity.
An exciting future for the brand
We're continuing to partner with Show Film First to support the roll out of their new brand identity, ensuring the visual system is carried around all touchpoints.
To aid their success further, we're exploring the idea of partnering on upcoming projects as the brand continues to deliver exciting experiences to attendees.
Leaf IT
"They took a difficult brief and delivered a fresh new brand that pushes boundaries and arms us with what we need to grow our business and expand into new markets."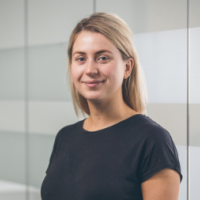 Rachael Weir
Marketing Manager
NTE
"The project has increased Channel Partner engagement and enhanced awareness of our services portfolio. Canny's work has been vital in supporting our strategic goals as we evolve as a company."
Emily Mason
Channel Marketing Manager
IHF
"Canny understood the need to work with like an extension of the team and reduced stress delivering a major transformational project. They've helped us take a big step forward in building our profile."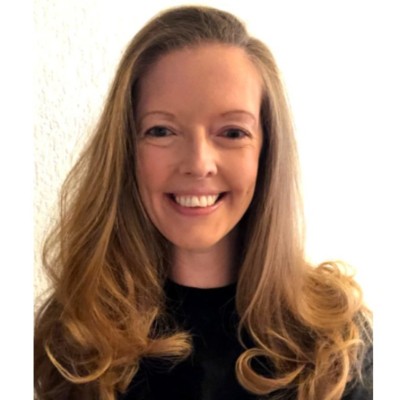 Katherine Bennett
Senior Communications Manager